Geoff Bracken grew up in the 1980s and, like many kids his age, he loved the Dukes of Hazzard and their unstoppable Dodge Charger. Early on, his ownership experience in the Mopar® world was limited to the Plymouth Sundance which served as his first car, followed by a collection of different Jeep® Brand products, but when the Charger returned to the Dodge lineup in 2006, he had to have one. In 2007, he bought his brand-new Dodge Charger R/T with the Road and Track Performance, and after attending a Modern Street HEMI® Shootout event in 2010, he began building the car to perform better on the drag strip. While participating in the Modern Street HEMI Shootout, he met Ken and Bobbie Kimak, and their daughter Darla.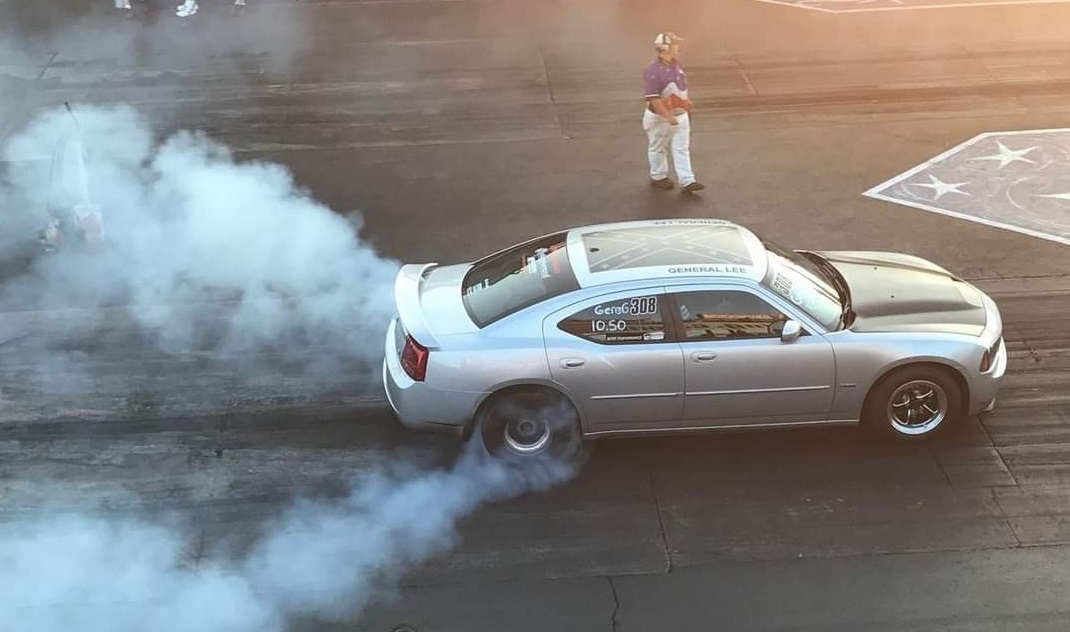 Darla Kimak grew up in a household that was rife with HEMI horsepower, with her parents having three 426 HEMI engine-powered vehicles at the same time – one was a daily driver, one was a track car and one was a show car. During her early years, she recalls stories about her parents' HEMI engine-powered cars tearing up the track and the street, so it came as little surprise that Ken and Bobbi bought a modern Dodge Challenger when they were introduced for the 2008 model year. They began racing that HEMI Challenger, becoming installations in the modern Mopar world, but sadly, Bobbi Kimak was tragically killed in a car accident in 2016 after leaving Roadkill Nights in Detroit.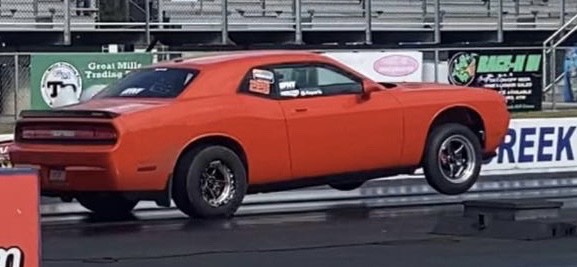 After Bobbi's death, Ken got Darla more involved in racing, getting her seat time in his 10-second Dodge Challenger (which she would go on to buy and continue racing). She got involved with the Modern Street HEMI Shootout, where she met Geoff Bracken, and today, the two are married with a trio of awesome Dodge muscle cars.
The Bracken Family Performance Lineup
For the past few seasons, Geoff Bracken's 2007 Dodge Charger R/T was powered by a 426-cubic inch HEMI engine that is based on a 6.1-liter SRT8 engine mated to an NAG1 automatic transmission, but the car is currently under the knife, being back-halved by SteffCo Racing with a fabricated 9-inch rear differential, with the power being sent from the engine by means of a new TH400 automatic transmission. The 426 HEMI engine under the hood features 11:1 compression and a Magnusson supercharger, sending big power to the rear wheels.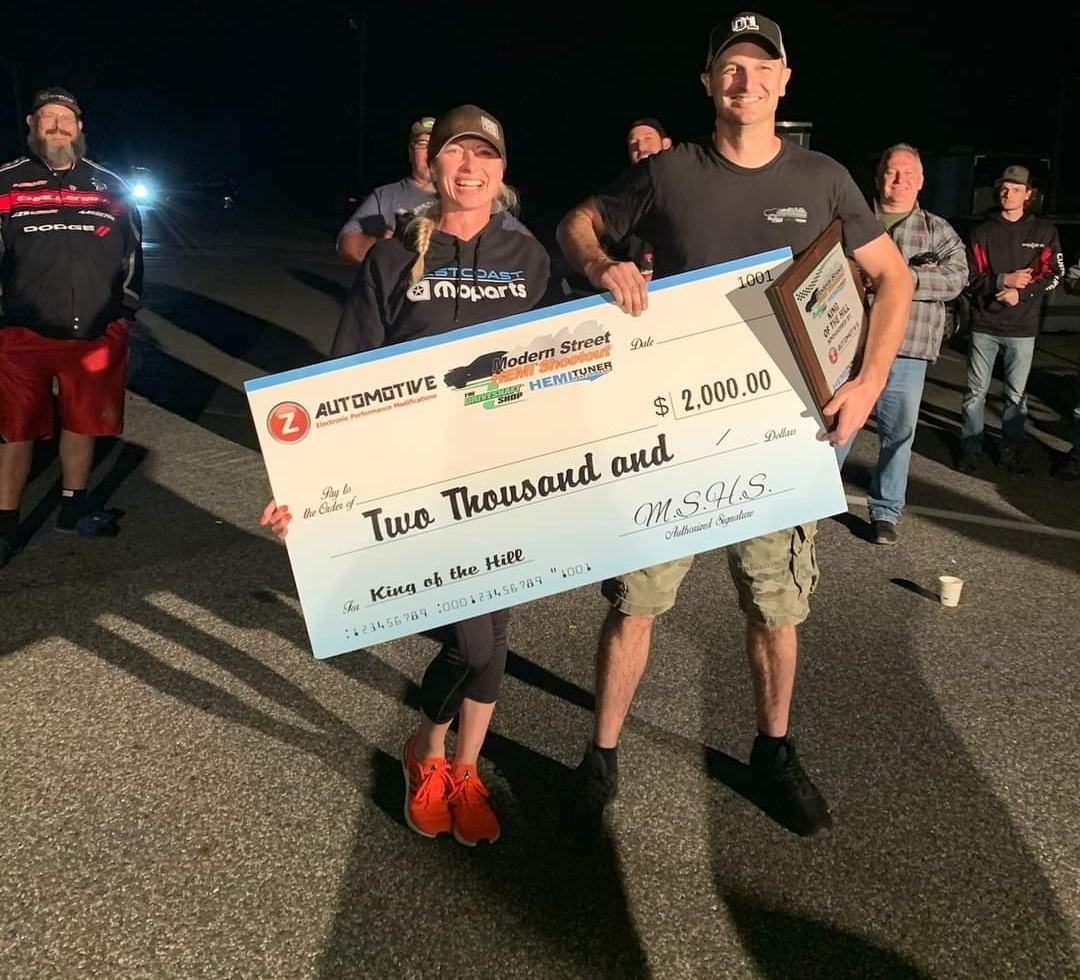 With the transmission and chassis setup that Geoff Bracken has been running for the past few years, his 2007 Dodge Charger ran regular 9.50s, allowing him to enjoy quite a bit of success in the Modern Street HEMI Shootout series. However, after having some longevity issues with his previous transmission and differential setup, he is making the swap for improved durability and continued success in the 9.50 and bracket classes of the MSHS.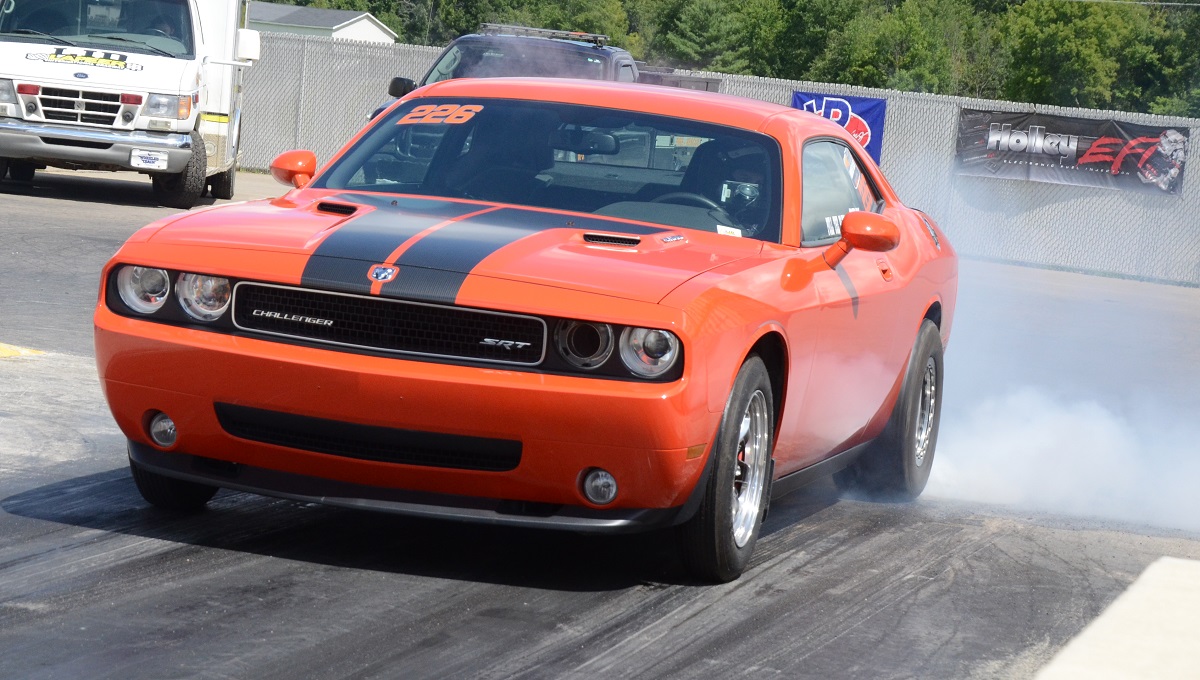 As for Darla's 2008 Dodge Challenger, it is powered by a naturally aspirated 426-cubic-inch HEMI engine, also based on the 6.1-liter SRT8 engine, but this engine is running 13:1 compression to make big power without forced induction. This is the same engine that Ken and Bobbi had in their black modern Challenger racecar that was involved in the accident. That car ran a best time of 10.64, but Darla's orange Challenger has a considerable amount of weight reduction and a beefier fuel system – allowing her to run a best quarter-mile time of 10.28 in the heat. In good, cold air, the Brackens expect Darla's Challenger to break into the 9-second range.
The HEMI engines in both of the Brackens' modern muscle cars were built by Erik Storms of BFNY Performance and both transmissions were built by Enhanced Transmissions.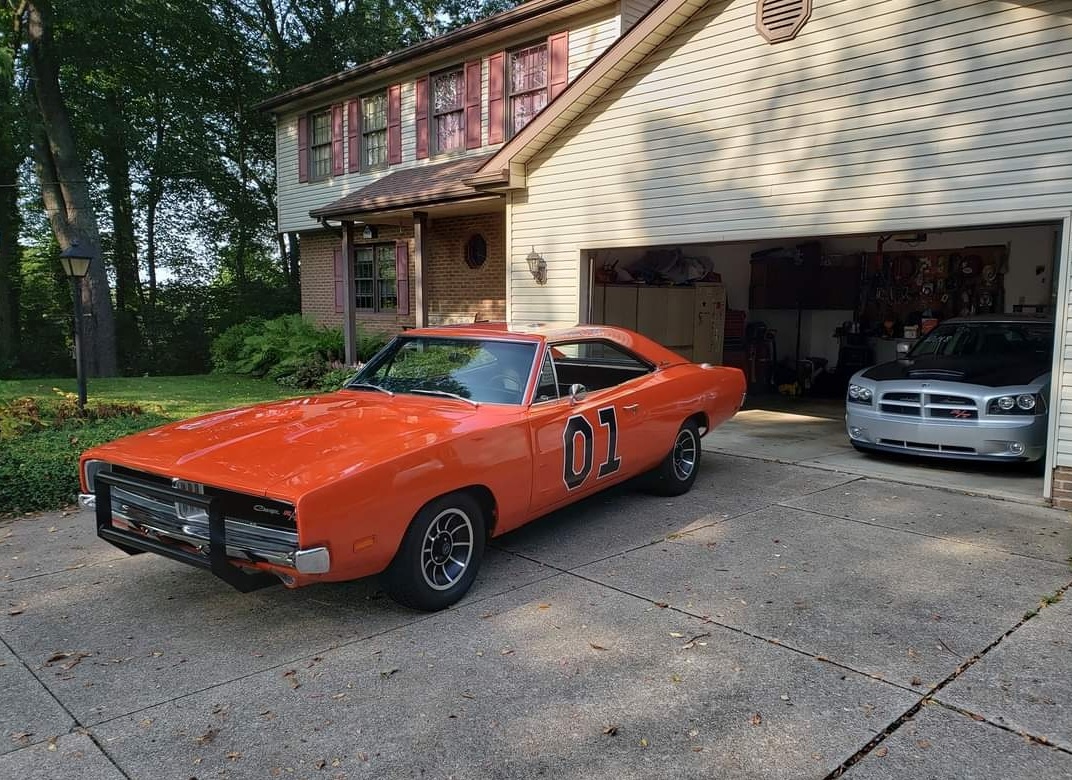 Finally, in addition to the two modern Dodge muscle cars that Geoff and Darla Bracken race, they also have a gorgeous 1969 Dodge Charger "General Lee", which they found shortly after buying their first home together. Geoff built a fresh 440 big block for the famous muscle car, and while it is built to be a head-turning cruiser, it did run in the high-12s on street tires on the one quarter-mile pass that he has made.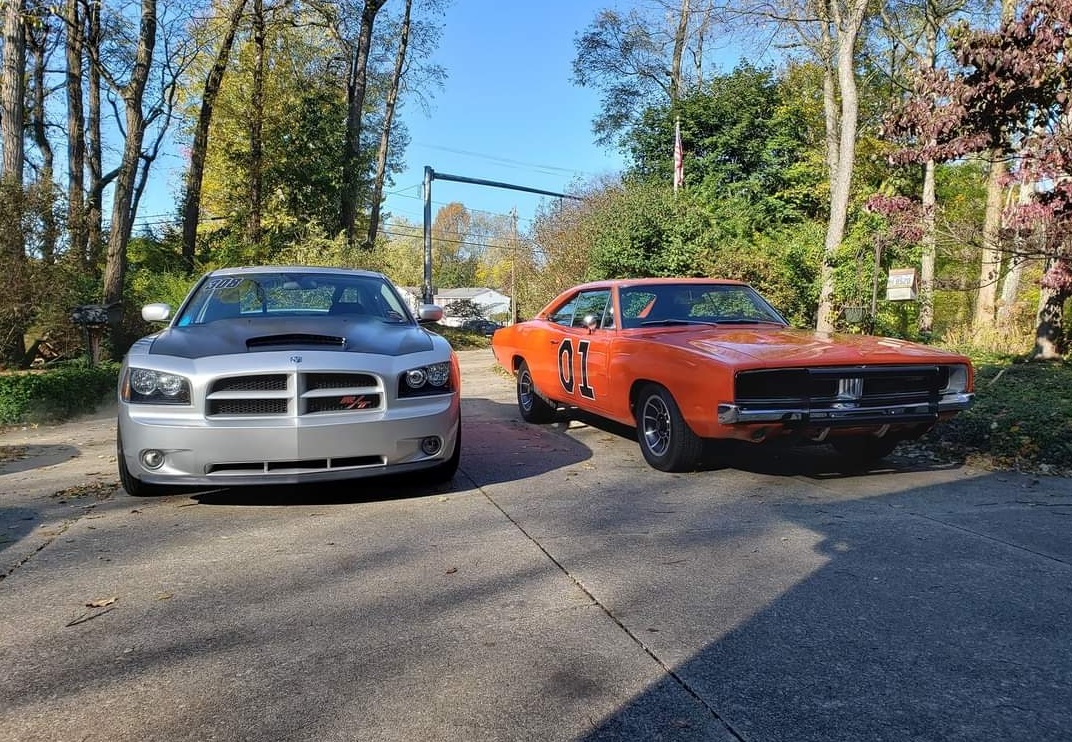 During the 2022 Modern Street HEMI Shootout event at Milan Dragway, Geoff Bracken had mechanical issues with his 2007 Charger, so he made the trip back to Ohio to pick up the 1969 Charger. He came back to Milan with his classic, and while he didn't do any racing with it that weekend, the unmistakable "television car" was a hugely popular attraction for kids and adults at the MSHS event. For those who haven't seen this particular General Lee build in person, it really is stunning, so while this classic isn't as quick as Geoff Bracken's 2007 Charger – it is a show-stopper when it comes to cool factor.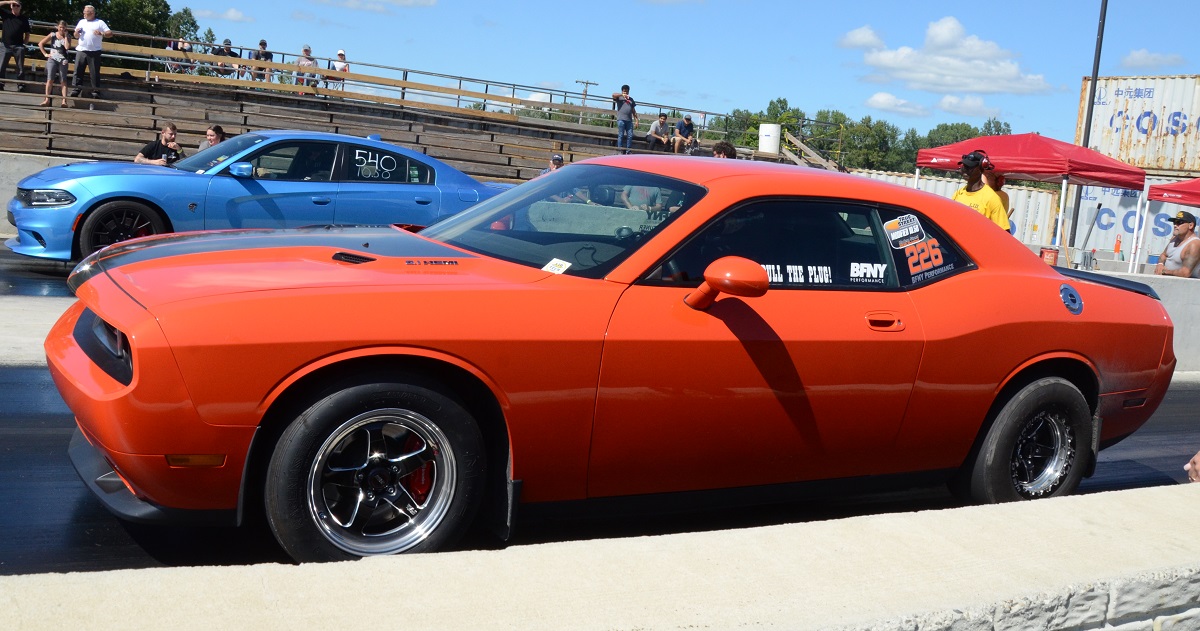 As mentioned above, Geoff's 2007 Dodge Charger R/T is getting some substantial upgrades right now, but once the Bracken family has both of their racecars back on the track, we can expect to see this husband-and-wife duo taking down plenty of competitors in the Modern Street HEMI Shootout.