If you walk through the staging lanes at any drag strip in the United States on a normal night of racing, you won't find many women getting ready to race. While participation by women is growing in all forms of motorsport, it is an overwhelmingly male-dominated world; and to take it a step further, the world of drag racing is made up predominantly of older men. Unless the track has a high school class, you don't see a great many "kids" (people under the age of 18) getting ready to race and among the group of under-18 racers, the ratio of men to women is still drastically slanted toward the boys' side.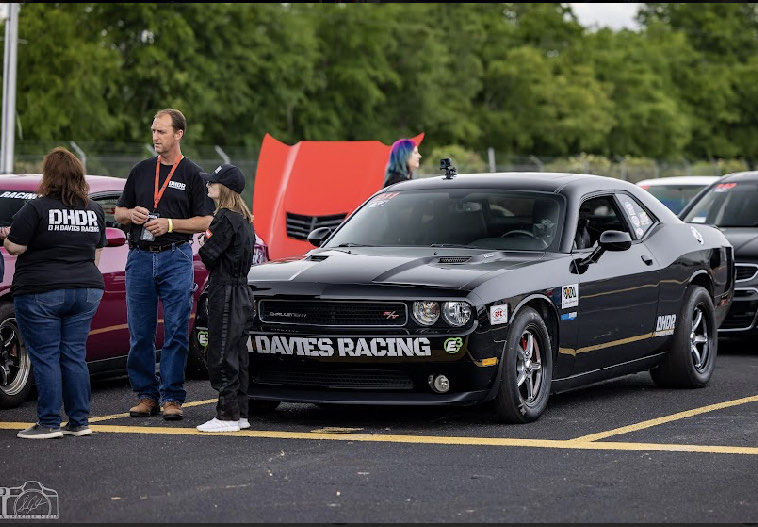 Madi Turley is the polar opposite of your average drag racer. In addition to being a young woman in a sport dominated by men, she is just 16 years old and, even for a 16-year-old girl, Madi is very small. Standing just 4'10" tall and weighing just 78 pounds, Madi is literally a fraction of the size of most of her competitors, but in her short-but-successful racing career, she has shown that she isn't intimidated by the age or size of her competitors. That strength and bravery comes as little surprise to the people who know Madi best, as just getting to this point in her life has been a tougher battle than most racers will ever face. While she has only been racing for a short time, this young lady embodies the true spirit of the Sisterhood of Muscle, proving to be a fighter from the day that she was born.
An Early Race for Life
Madi Turley's mother, Kennetha, knew that something was not right about her pregnancy during the first trimester. At her 12-week checkup, blood tests suggested that the baby might have an open spine, but several ultrasounds revealed no issues in that area. However, the medical staff acknowledged that something was wrong with the baby, going so far as to tell her to terminate the pregnancy. The doctors told Kennetha and Mark that even if the baby survived, she would have no quality of life. The parents were told that she would likely be unable to walk, talk or do anything else for herself, possibly spending her life confined to a bed.
Kennetha Turley opted to continue carrying her baby to term, but things would get worse during the pregnancy. The expecting mother had told the doctors that she could always smell a strange odor and that it hurt more than it should when Madi kicked. Upon looking into things pertaining to those issues, the doctors began to think that the baby's kidneys or bladder were the issue. At first, the parents were told that the baby didn't have a bladder, but once that was located, the doctors came back and said that she didn't have kidneys. Then they located the kidneys, but continued to believe that the baby had developmental issues that they could not diagnose.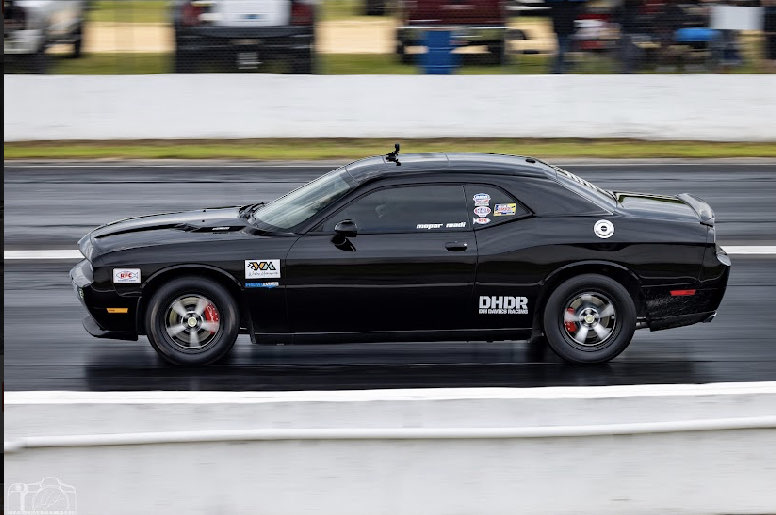 The troubles with the pregnancy came to a head in early August of 2006, when a specialist from Chattanooga flew in to see Kennetha. That doctor told the parents that he wanted Kennetha to go to a different hospital for a few days, but they could go home, gather some belongings and spend some time with their son, who was about to start kindergarten. Mark and Kennetha arrived at UT Hospital in Knoxville, at which point they learned that Kennetha would be staying there until she delivered Madi. The baby was due October 16th, so the expecting mother was looking at a lengthy hospital stay, but just a week later, Madi hit her next challenge.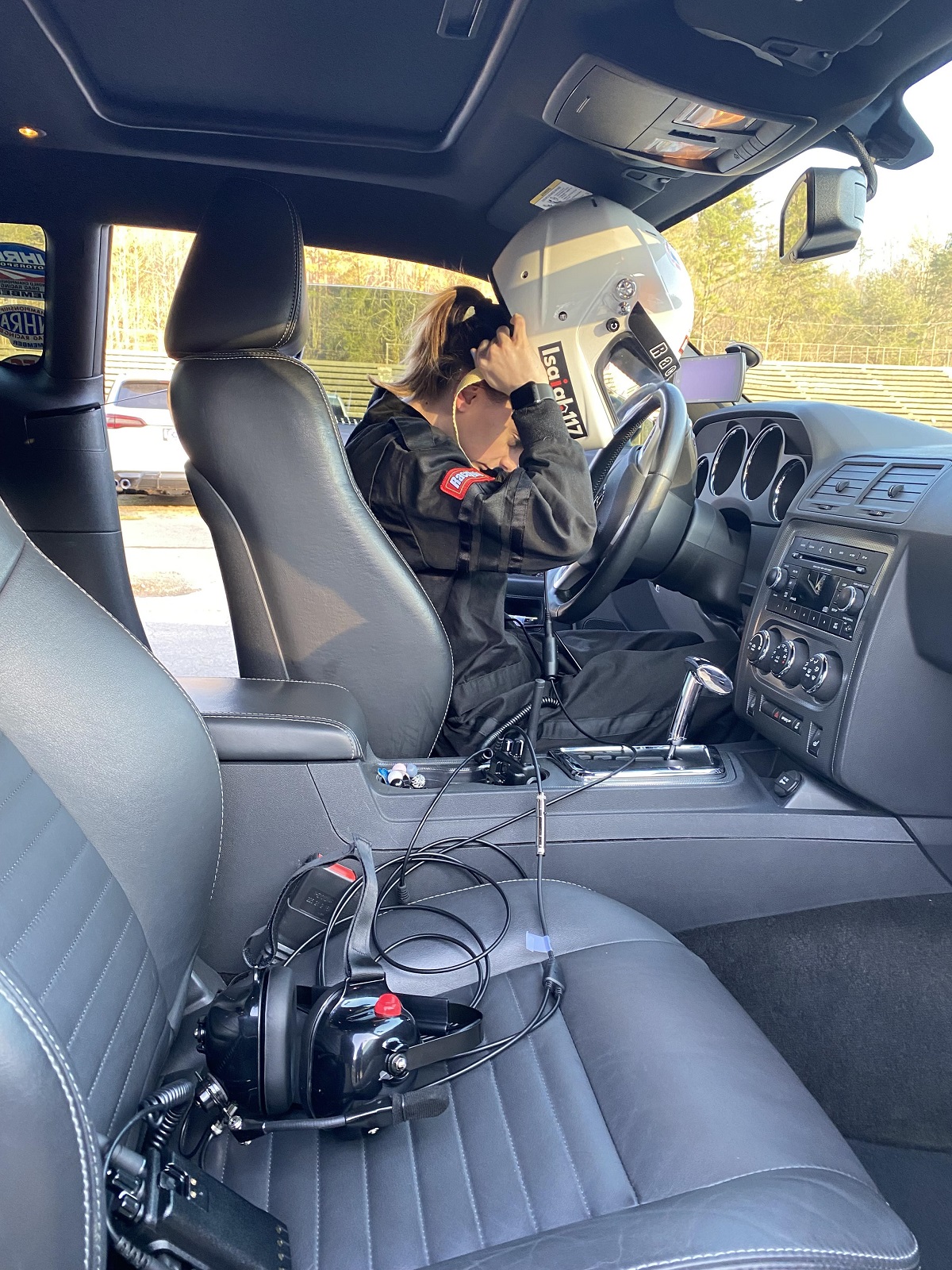 Her amniotic sac was too small, so the hospital staff had to take the baby out early – just 24 weeks into the pregnancy. Madison Turley was born weighing 2 pounds, 9 ounces and measuring just 15 inches long. While the parents got to hold her for a short time, the tiny baby girl was rushed off to the neonatal intensive care unit (NICU), where she would spend 66 days. She almost lost the battle on her third day, but the devout Christians put their trust in the Lord and their little girl pulled through. Even after those 66 days in the NICU, Madi spent a total of 200 days over the course of five years in the children's hospital, but she was never put on a ventilator – showing how hard her little body was fighting, even though she was born very premature.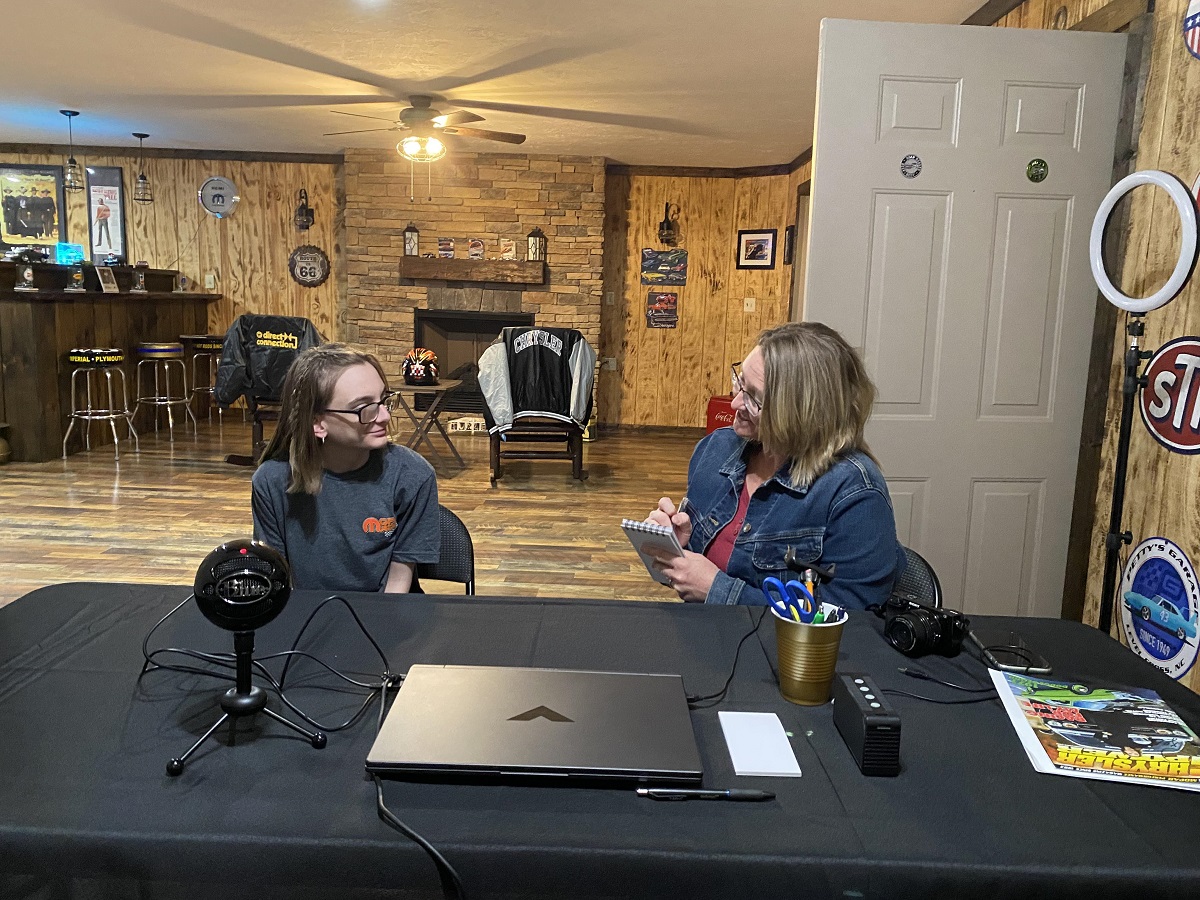 A year into her life, Madi Turley nearly died due to a reaction to a live virus vaccination. In fact, her parents were told that she had just three hours to live, so more members of the family and their church pastor came to the hospital to say goodbye, but once again, the tough little girl fought her way through it.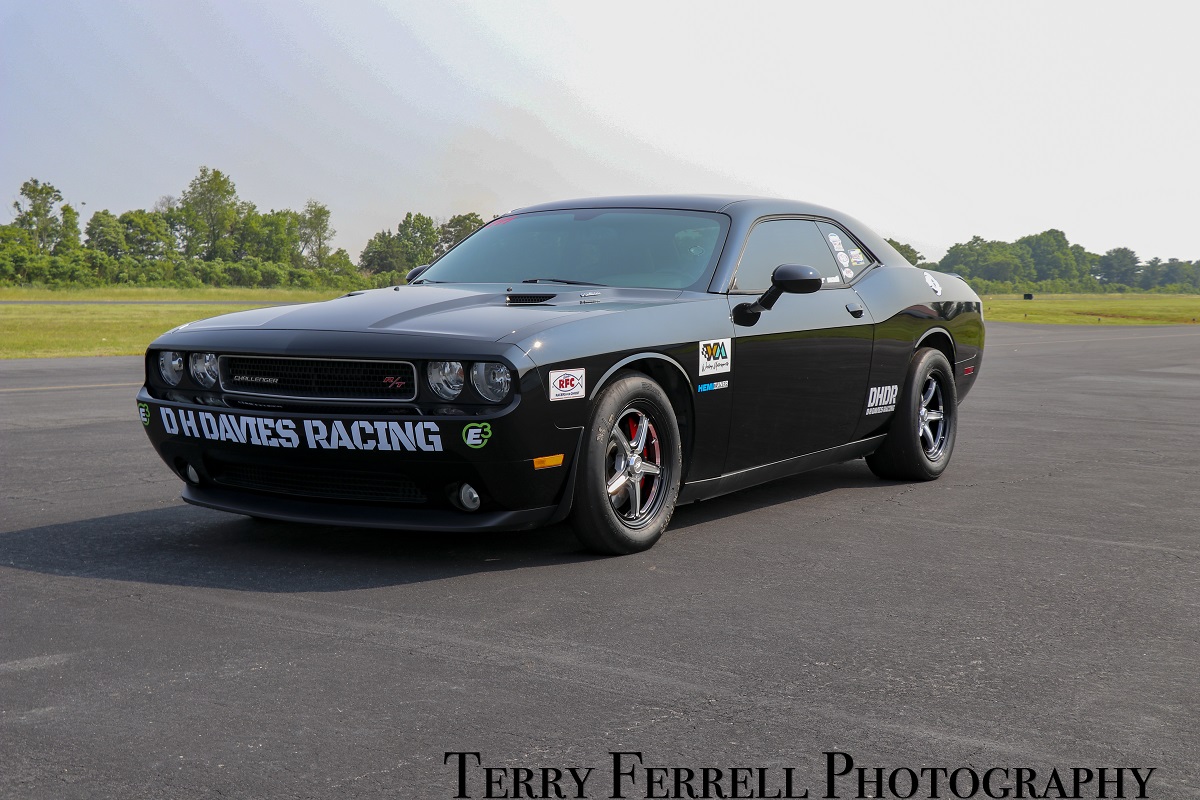 After overcoming the trauma of her birth, life didn't get much easier for Madi Turley. It took her two years in physical therapy to learn to walk, along with six years of occupational therapy and two years of vision therapy. While in the NICU, she developed idiopathic thrombocytopenia (ITP), a blood disorder which can lead to aplastic anemia or leukemia, but she has shown no further signs of those issues. In December 2012, she contracted hepatits and once again nearly lost her life, but after a lengthy hospital stay, she once again survived.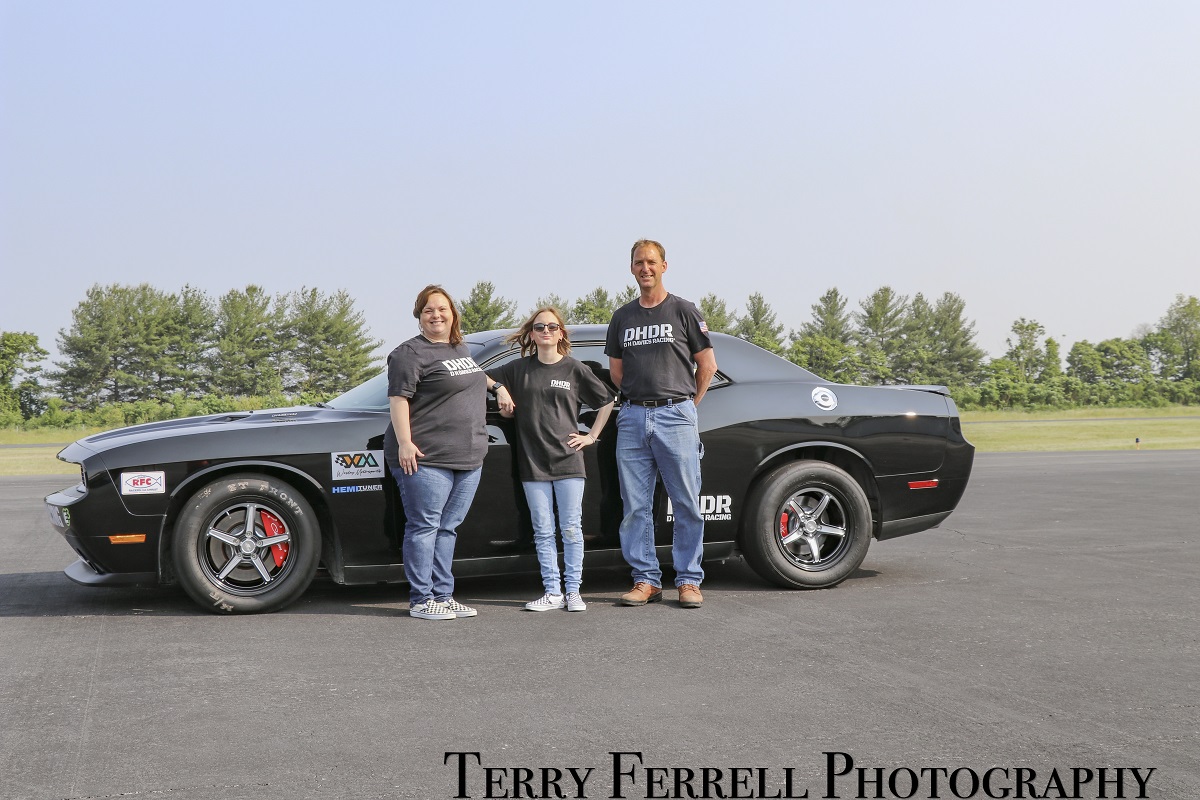 Madi does have dyslexia, dysgraphia and some learning disorders, but that hasn't slowed her down any. Recognizing the need to constantly care for Madi, Kennetha quit her job to provide constant care and homeschooling, which allowed her to make up for educational time lost while she was in the hospital. Today, Madi is finishing up her sophomore year and is on track to graduate on time for her age and since fifth grade, she has only had a few short stints in the hospital.
Madi Meets Drag Racing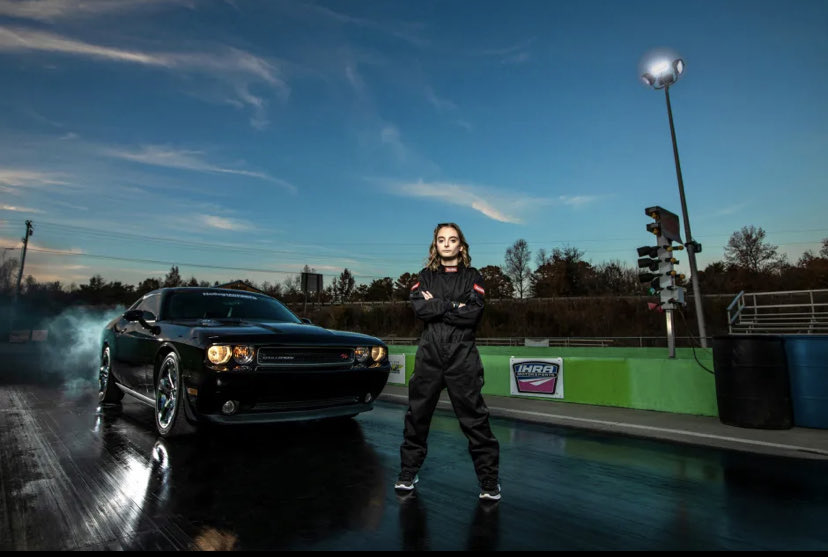 Madi Turley's first time down the drag strip took place in her dad's 2012 Dodge Challenger R/T, but shortly after, she went for a ride down the track in an SRT® Hellcat car driven by Joe Frazier, a friend of her parents. After that ridealong experience, Madi began reading more about the sport online, becoming a bigger fan of drag racing. When she was 15 years old, she was at zMAX Drag Strip with her family when she heard about the Junior Street class. Junior Street is an 8th mile class open to young drivers with street-legal vehicles that run 9.00 or slower, with a licensing program that is somewhat similar to the license acquired by professional racers.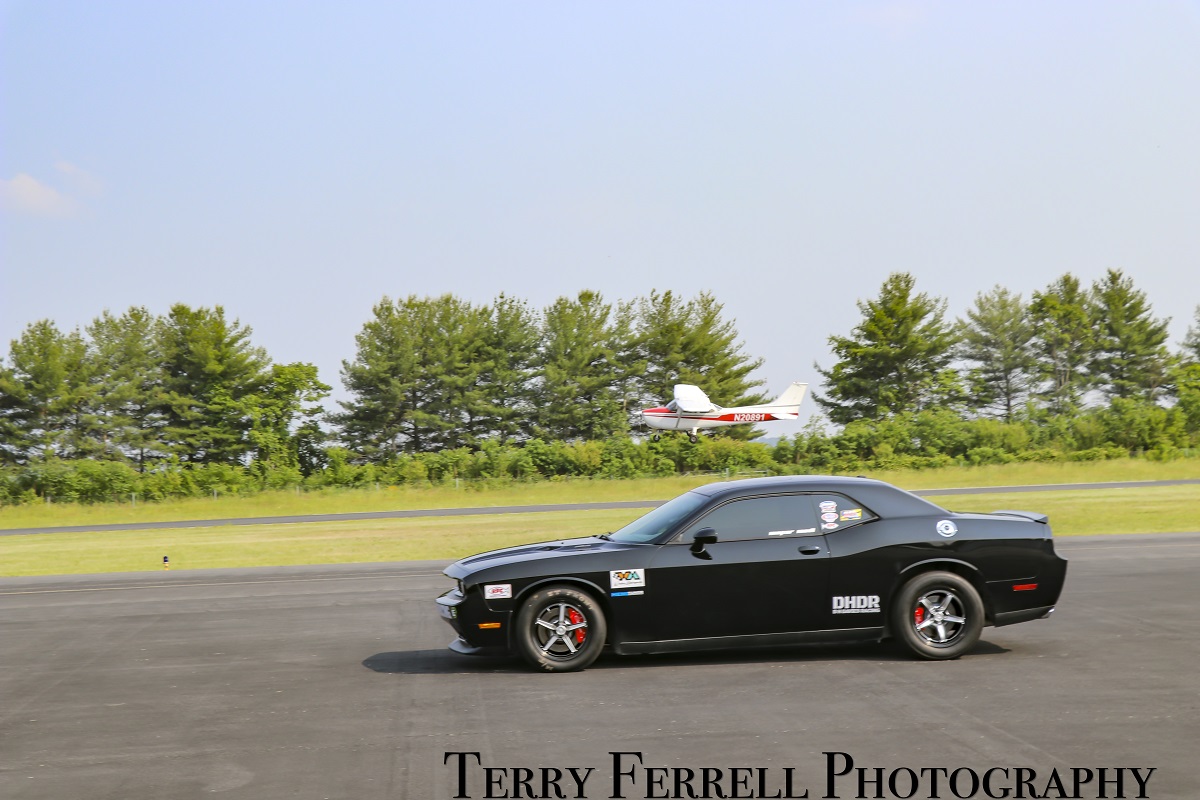 For Madi Turley to get involved in the Junior Street racing program, she had to get her driver's license and a car. After getting her driving permit, she expressed interest in getting a Dodge Challenger to take racing. Kennetha found a Challenger R/T for sale locally, so the family went to check it out. Mark drove the Challenger with Madi in the back seat, where she found a tuning device. She suggested that someone had mistakenly left it in the car, but the salesman explained that the tuner came with the car. That was the sign that they needed to know that this Dodge Challenger was meant to be Madi's first racecar.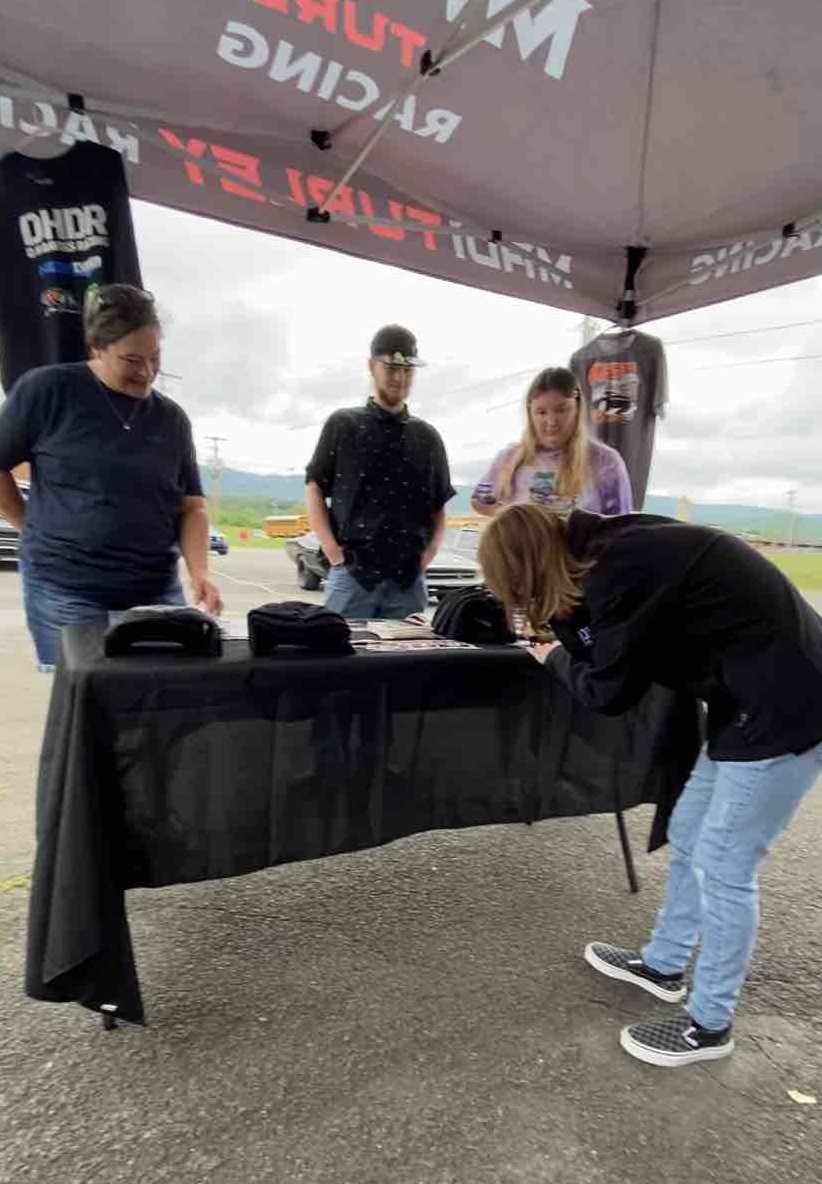 Mark and Madi Turley took the Dodge Challenger R/T for the licensing process. She had to make five clean passes down the 8th mile, followed by a sixth run with an NHRA official riding shotgun, but her initial test runs were so smooth that they skipped that last licensing run, issuing her the paperwork needed to run Junior Street.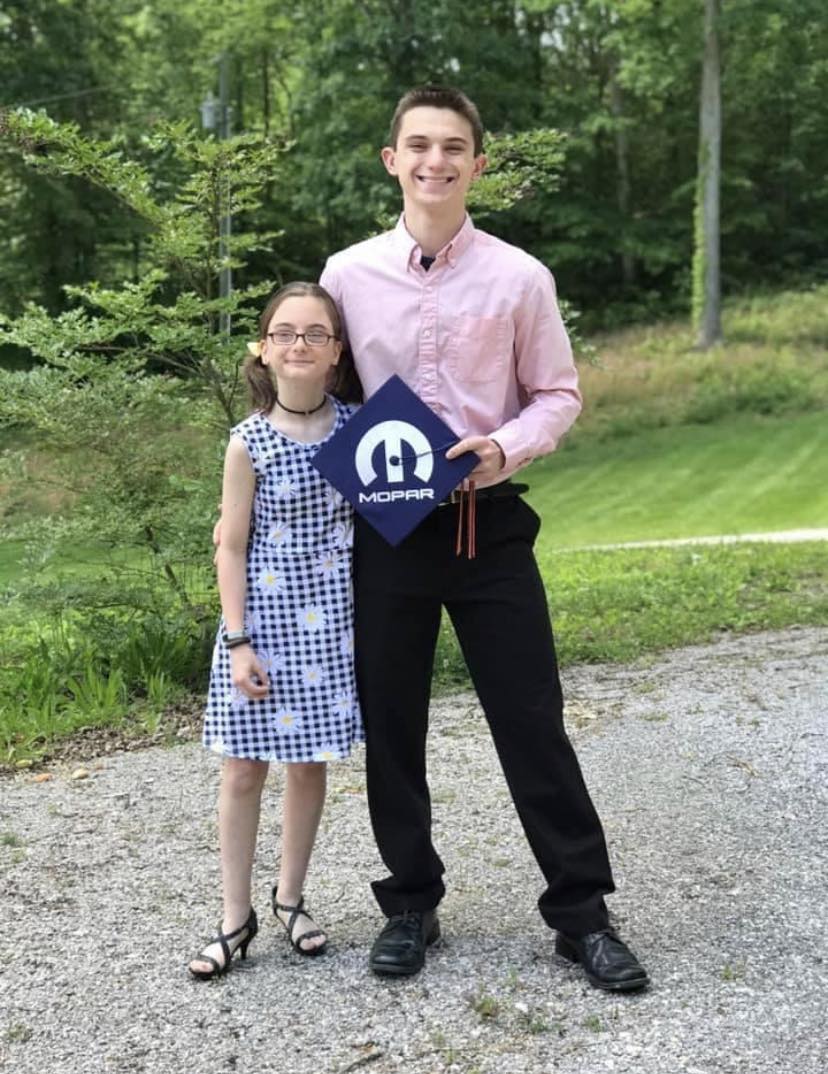 While there, someone pointed out that there was bracket racing there that day, and they asked if Madi wanted to be included. Although she had only made a handful of passes, she registered for the bracket racing that day and finished second. After that early success, family friend Doug Collins began calling her Mopar® Madi – a moniker that has stuck with her since then.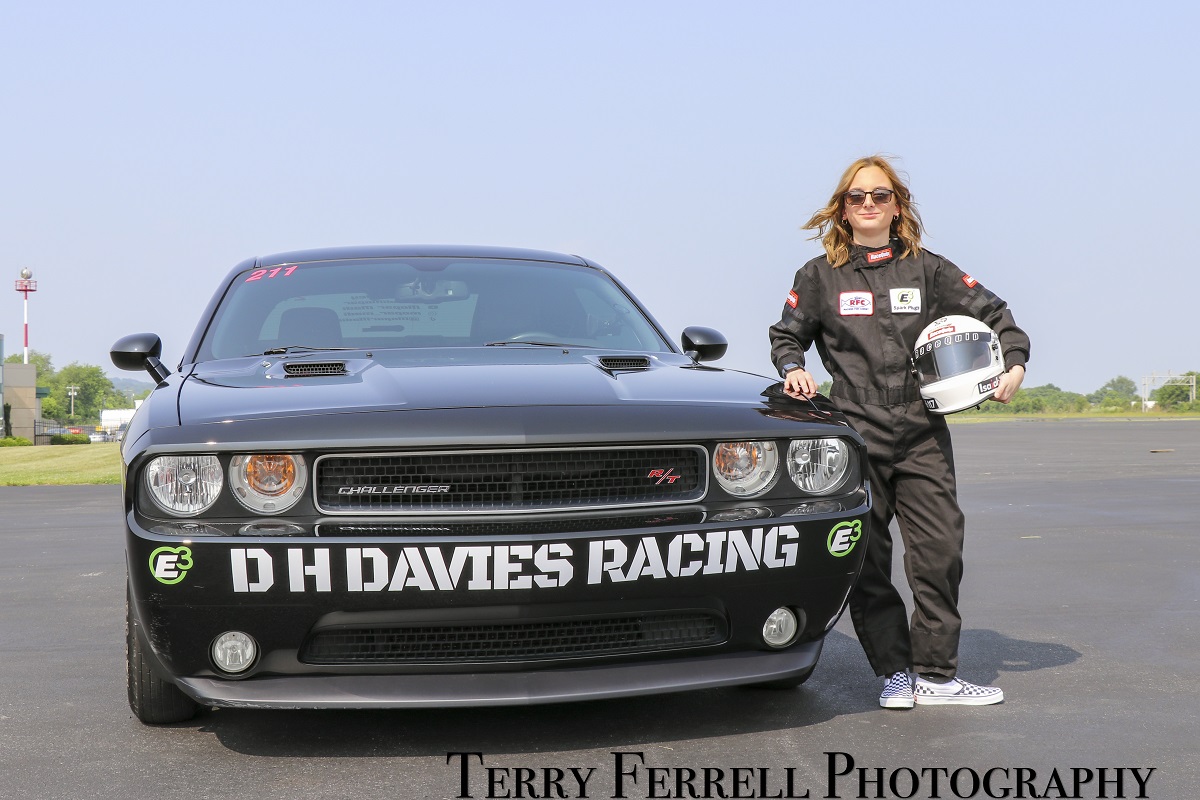 Mopar Madi's success in the Dodge Challenger R/T got the attention of NHRA Factory Stock Showdown driver and team owner David Davies. In addition to being one of the top drivers in FSS with his Dodge Challenger Drag Pak, Davies is the CEO of Constant Aviation – the title sponsor of the FSS class in 2022. Aside from supporting the sport at the team owner, driver and major sponsorship level, Davies launched his Developmental Driver Program. Through this program, Davies has helped Turley acquire sponsorships that help her advance in the sport.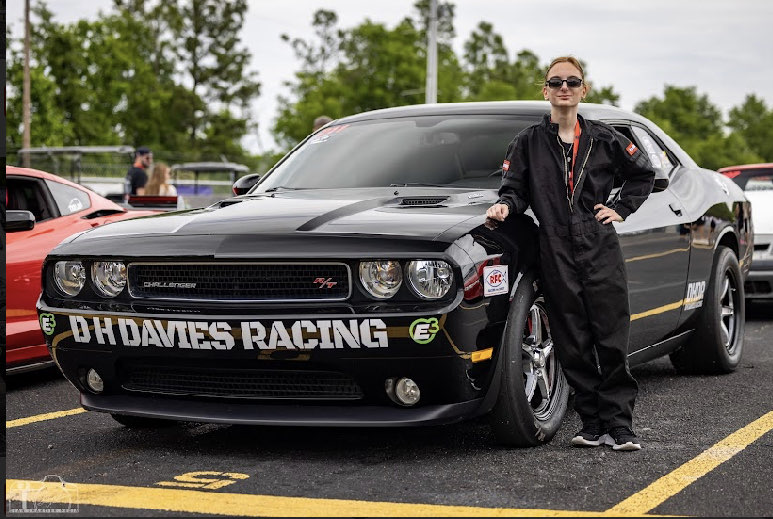 "We're excited to be able to bring Madi on board as part of our Driver Development Program. As we expand the team into other classes and formats, it was important to not forget how we got here," said Davies. "We should all remember that no matter what class, what format or how fast we're going, we all started someplace. This program is an important piece of our go forward plan, it's important to support and grow the sport."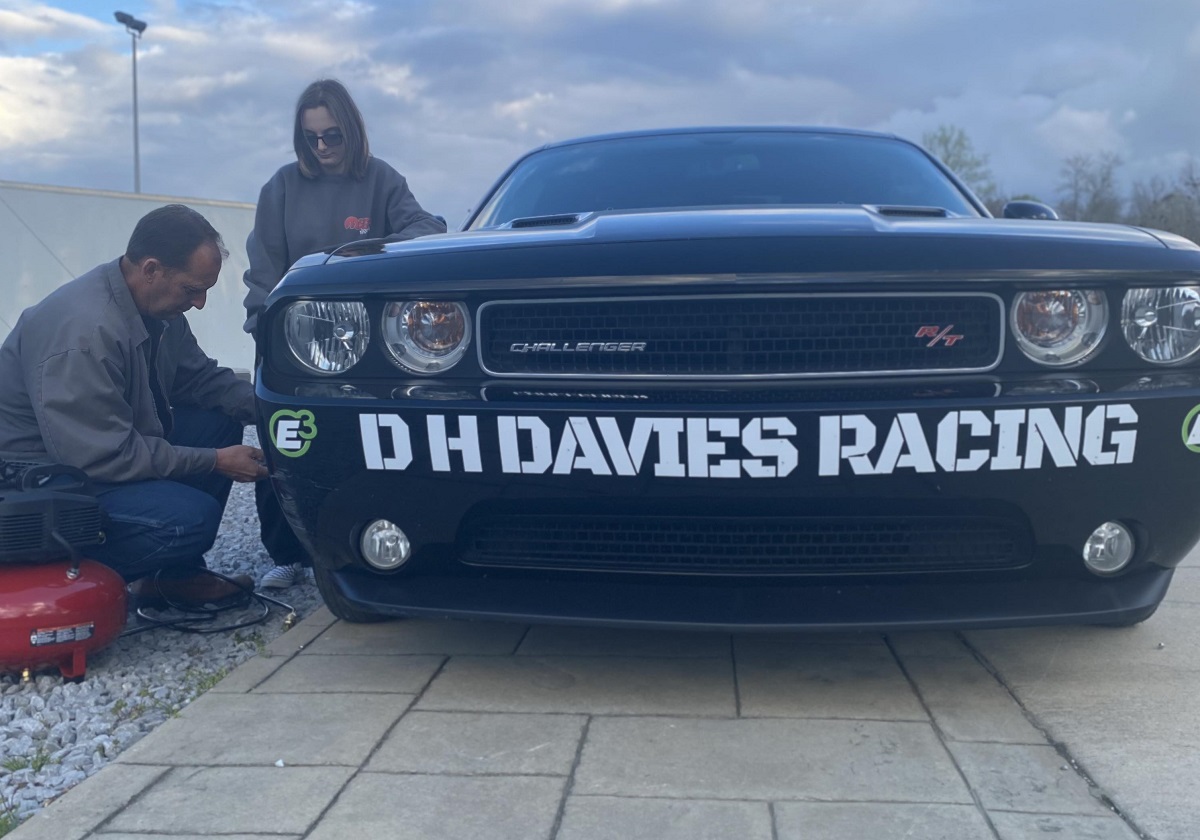 In addition to the financial support, the DHDR program has given Madi a chance to meet and learn from a long list of well-known NHRA drivers, including Geoff Turk, Mark Pawuk, Alan Scruggs and, of course, Davies.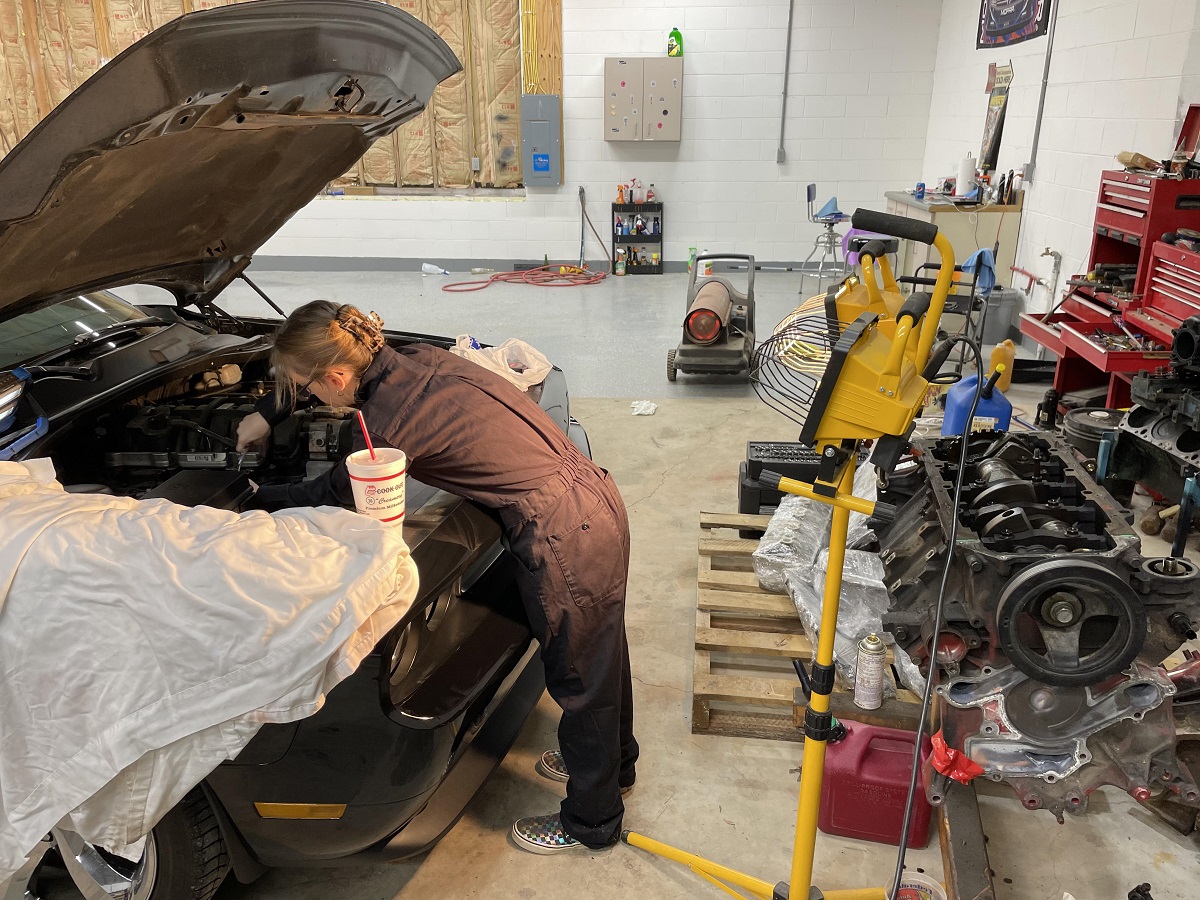 "Future goals that Madi would like to accomplish are racing in the Factory Stock Showdown, being on a team with David Davies, winning a Wally, competing at Roadkill Nights on Woodward Avenue and going to SEMA," said Kennetha Turley. "After high school, Madi plans on going to TCAT of Morristown to study auto mechanics."
Some of Madi's previous racing goals have already been achieved, thanks to help from Davies and his development program.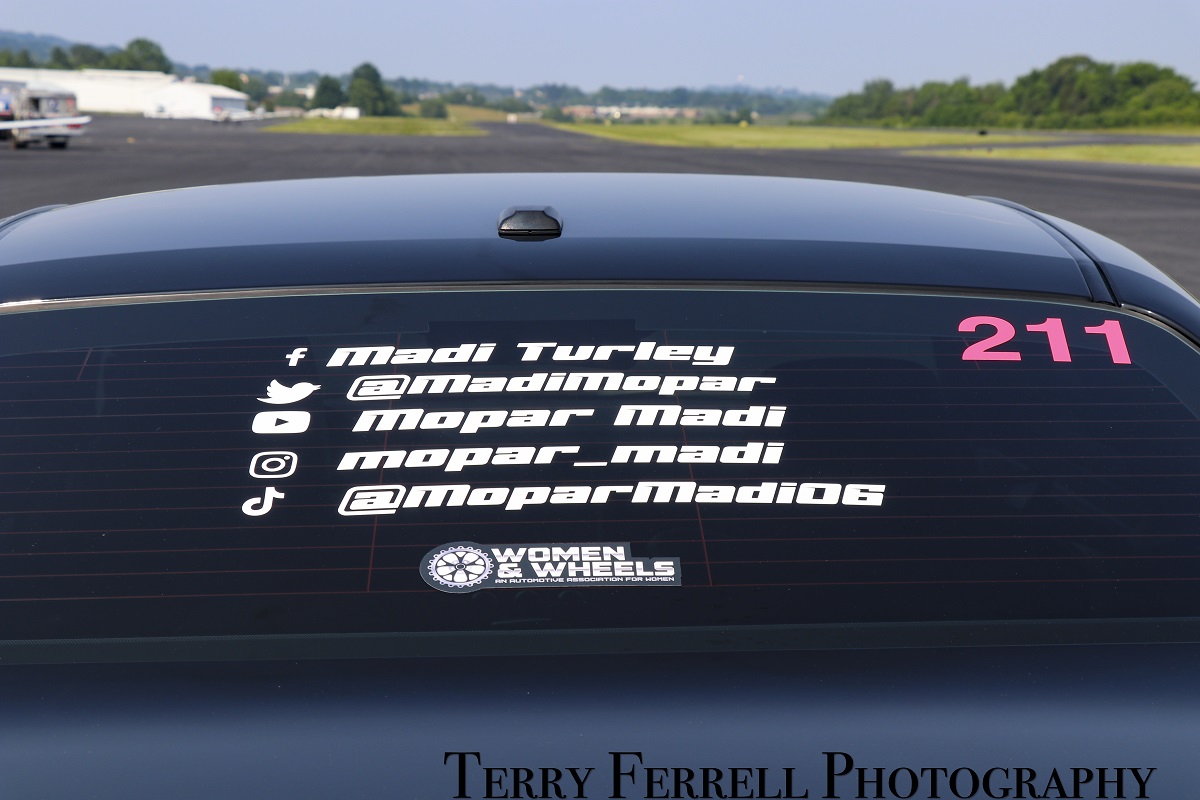 You can follow her progress in the racing world on Facebook (Madi Turley), Twitter (@MadiMopar), Instagram (mopar_madi), TikTok (@moparmadi06) and YouTube (Mopar Madi).
Mopar Madi's Dodge Challenger
As mentioned above, Madi Turley competes in a 2012 Dodge Challenger R/T, powered by the 5.7-liter HEMI® engine mated to an automatic transmission. When they bought the car, it had longtube headers, a cold air intake and a mild tune. Since then, Madi has added a custom engine tune from NHRA FSS racer and modern Mopar tuning mastermind AJ Berge of Hemituner Performance, a set of Billet Specialties wheels wrapped in Mickey Thompson rubber and E3 has provided enough spark plugs and coil packs for a full year of racing.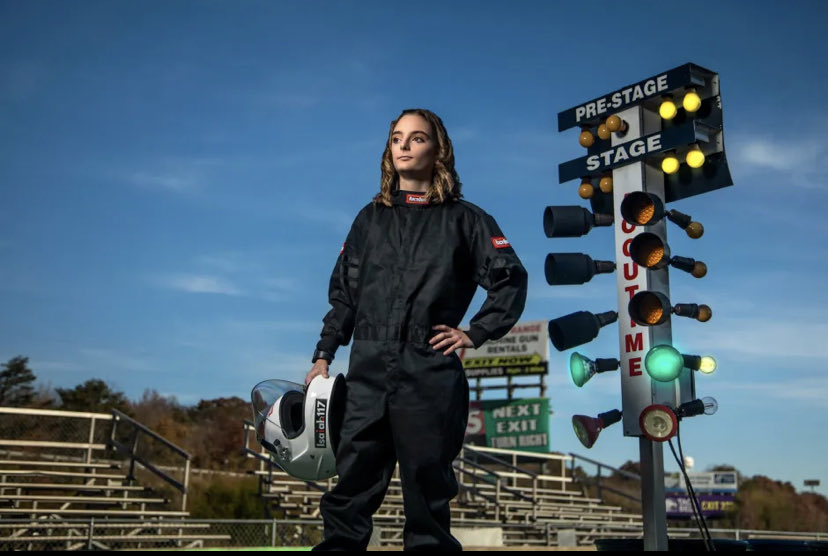 When Mopar Madi first started racing her 2012 Dodge Challenger R/T, she was running in the mid-9s in the 8th mile. Since connecting with David Davies, adding some upgrades and getting more seat time, her best to date is an 8.07 in the 8th mile. However, the family has plans to add some upgrades after this season which should make this HEMI engine-powered muscle car even quicker.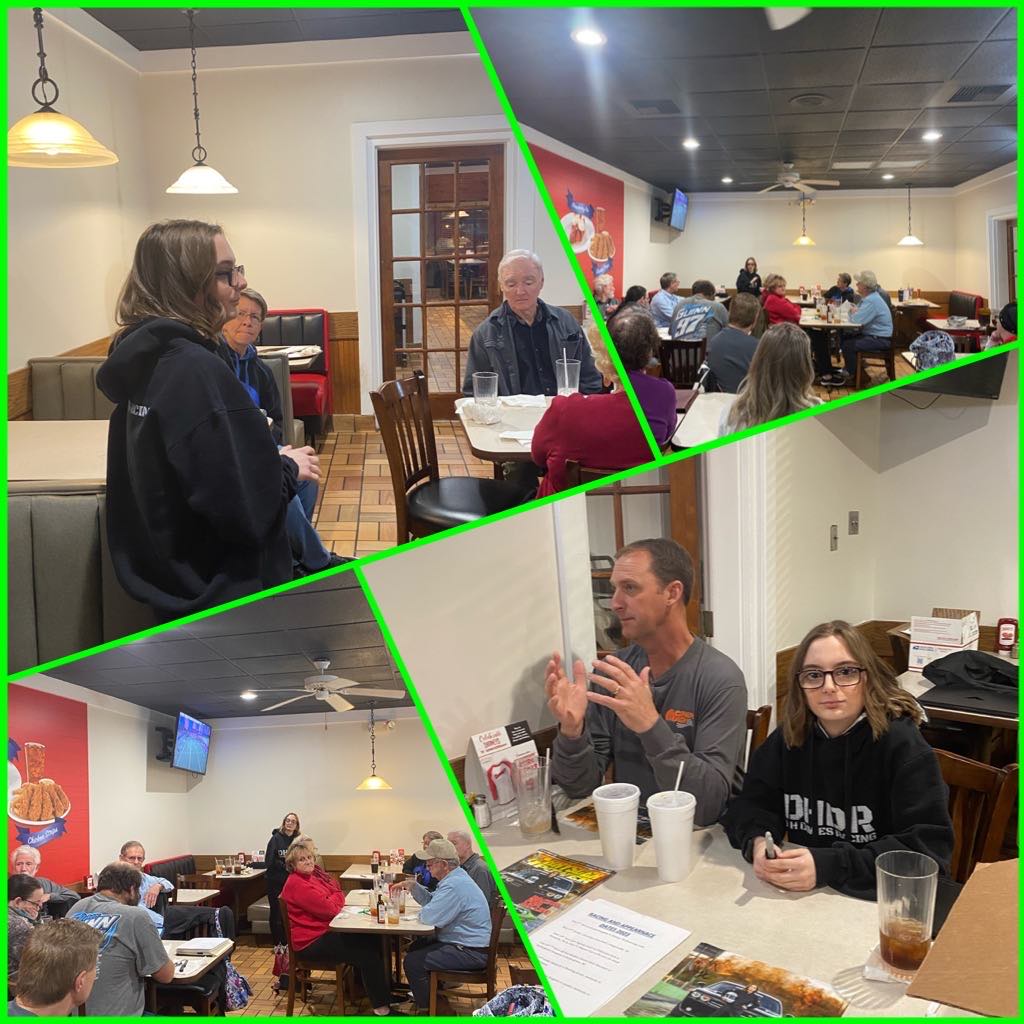 Finally, Madi is using her racing fame to help some good causes, including appearing at events like church fundraisers – helping to raise money for a good cause while also showing other young gearheads that there are racing programs for younger drivers.