Over the past decade, there has been a steady increase in the number of women in drag racing, many of whom compete in some sort of Dodge product. The introduction of the SRT® Hellcat-powered vehicles has led to a big uptick in drag racing interest among Dodge drivers in general, but since the 2015 Challenger and Charger SRT Hellcats were introduced, the motorsports world has seen a big influx of women racing in supercharged Mopar® muscle cars.
Two of those women are Tina Boggess and Tara Graves, both of whom drive a supercharged Dodge and participate in the Modern Street HEMI® Shootout Series. Graves drives and races a black Dodge Challenger SRT Hellcat, while Boggess drives and races her white Dodge Durango SRT Hellcat – which was the first of its kind to run in the 9-second range – built by Scott Boegler and his team at American Muscle Performance in Florida. Prior to these vehicles, they each owned other Dodge performance vehicles, with Graves racing mostly around her home in Canada while Boggess races in the United States. However, after becoming good friends online, the two Dodge-driving women decided to start their own podcast even though they have not yet met in person. They do plan to meet later this year the Virginia Motorsports Park event of the MSHS.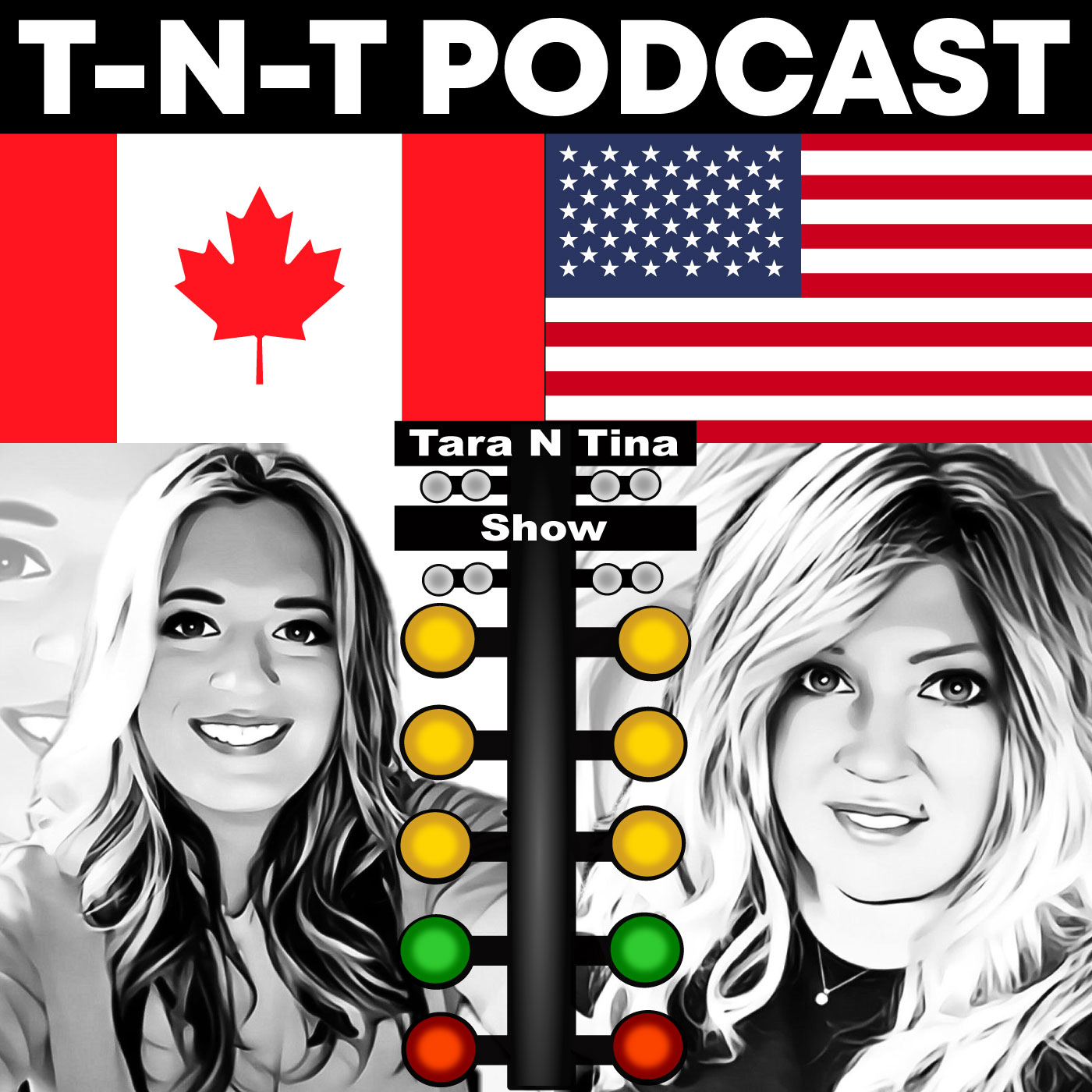 They call it the T-N-T Podcast and it is one of the more unique shows online, focusing on high-performance vehicles from a woman's perspective. Graves and Boggess also discuss non-automotive topics, but if you are looking for a podcast that really digs deep into the world of modern Dodge performance – theirs is hard to beat.
How the T-N-T Podcast Began
Not only is the T-N-T Podcast unique based on the fact that it is run by a pair of experienced female drag racers, but those racers live in different countries, leading to different views and perspectives on many topics. The two became friends and began discussing their views on motorsports and life in general. They have a shared interest in new and old Dodge products, a similar sense of humor and a love of drag racing, creating a very interesting podcast that crosses international borders.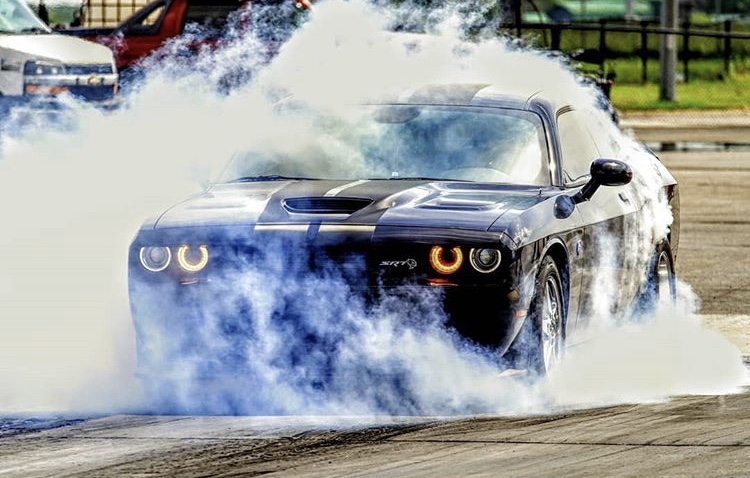 "We started chatting due to mutual interest in racing and Hellcats, that led to finding out we had more in common than just cars, so we talked more and more," said Boggess. "We started the podcast because we wanted share drag racing with everyone and show the 'family' side of drag racing."
Graves went into further detail on their goals of the podcast, which is produced by their friend Kris Dlouhy.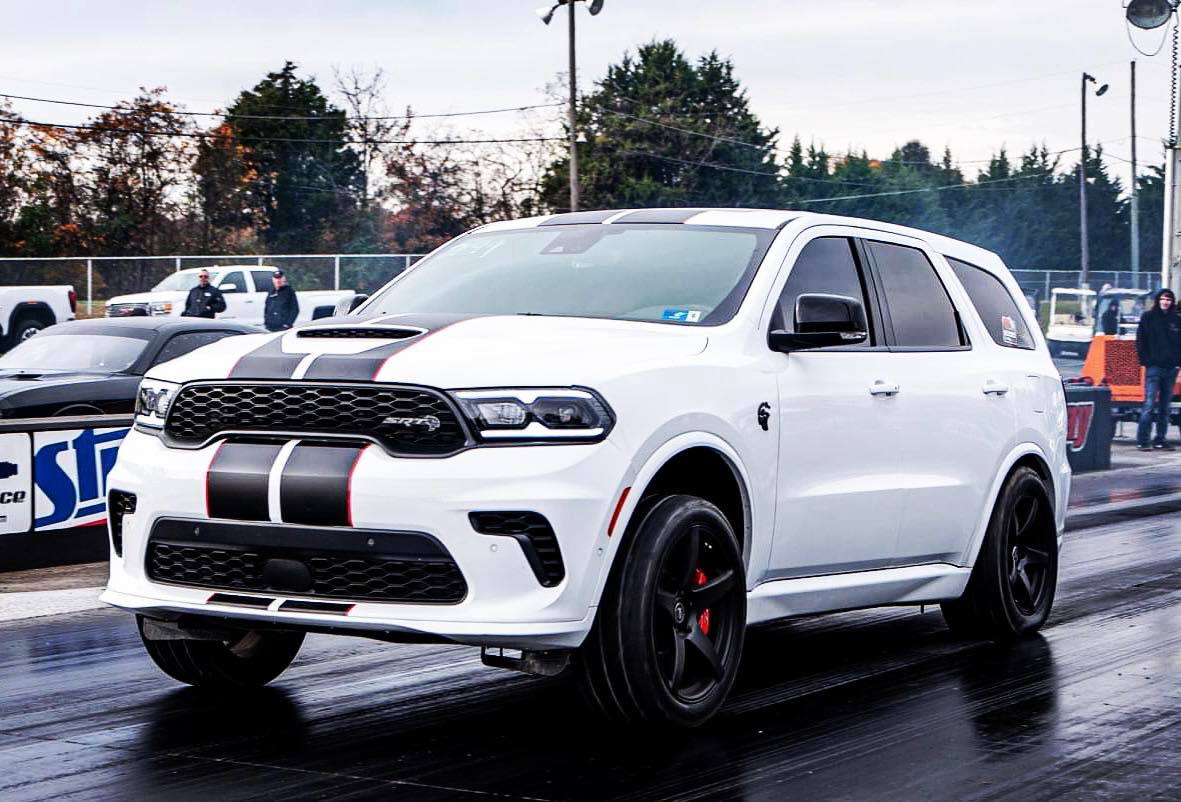 "The podcast is a way to stay connected to the Mopar drag racing community, spread awareness about the sport to fellow enthusiasts and Mopar owners who may not even be aware of the opportunities available to them going to the track," said Graves. "Being two women, we would love to see more women in drag racing. We wanted to do our podcast 'live' to encourage the engagement and keep it real and organic. We also wanted to discuss real life topics and issues that we all face today, especially during a pandemic."
So far, they have aired 8 episodes, most of which talk about Dodge performance or racing, and the upcoming schedule has even more HEMI engine-powered topics.
Many Guests from the Dodge Racing World
While being a pair of women who drive and race supercharged Dodge products gives them a unique view of the industry, their connections within the Mopar community have allowed them to land some exciting guests for their show. Their guest list from the past and future includes some of the top tuners in the modern Mopar world, the owners, and drivers of the quickest modern Mopar racecars and the folks who run the Modern Street HEMI Shootout. However, what makes their guest list unique is the number of women Tara and Tina have on their show.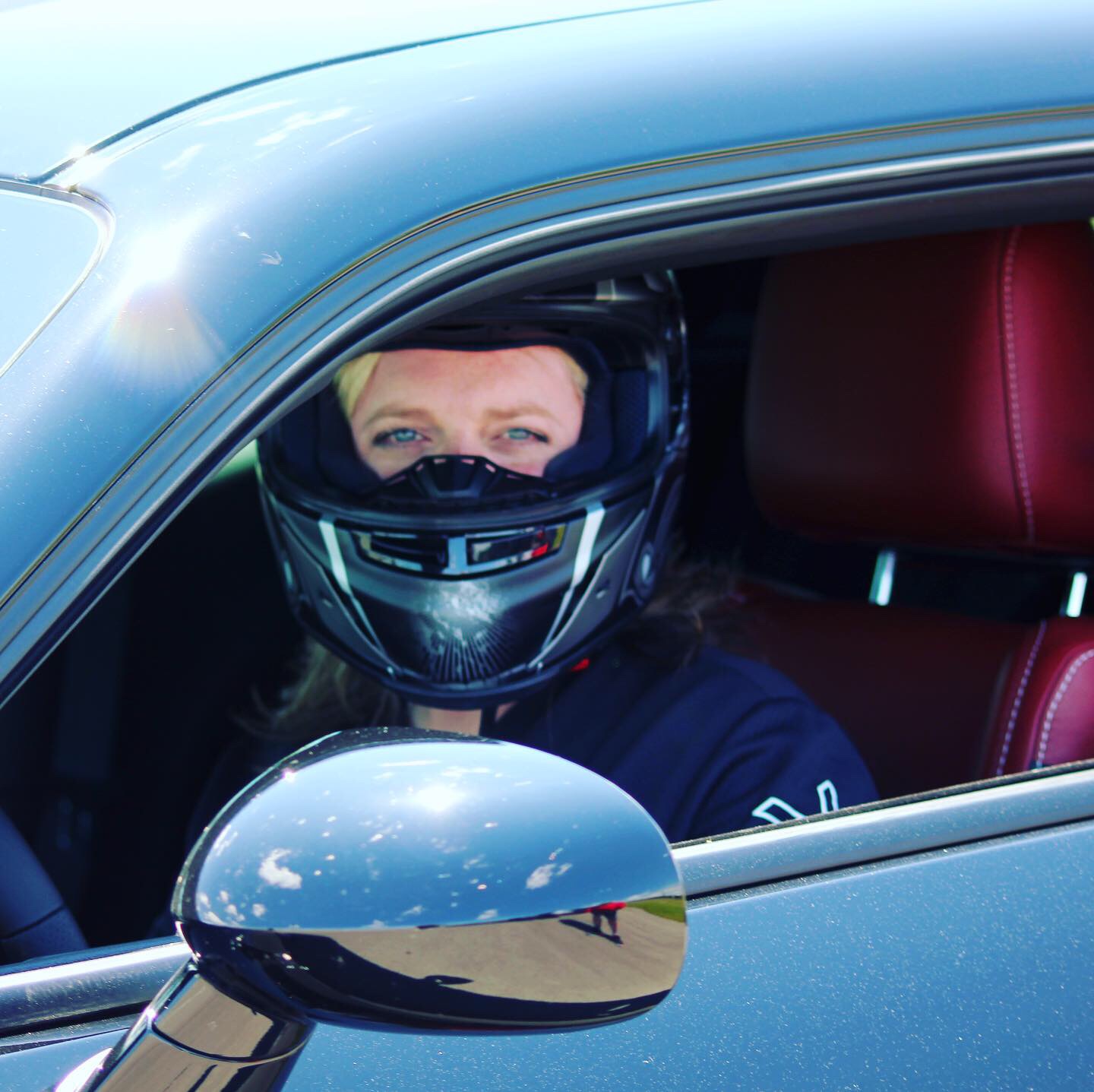 In an effort to encourage more women to get involved in racing, the T-N-T Podcast is showcasing a long list of active female racers, including Katelyn Tout & Linda Tout, Leanne Mayberry, Vee Dolofan, Michelle Day, Darla Kimak, Jessica Sipple, Shellie Rhodes, Mel Dion, Jen Wagner, Natasha Harding, Jess Richards, Neichaun Tatum, Catherine Kosiba, Stefhanie Slaughter, Judith Landale-Neglia and Kim Hefferman. The show also features couples who race together, which is becoming more common with the growth in the number of women getting into the sport, including Jon and Jessica Sipple, Darla Kimak and Geoff Bracken, and Katelyn Tout and Gary Rhudy.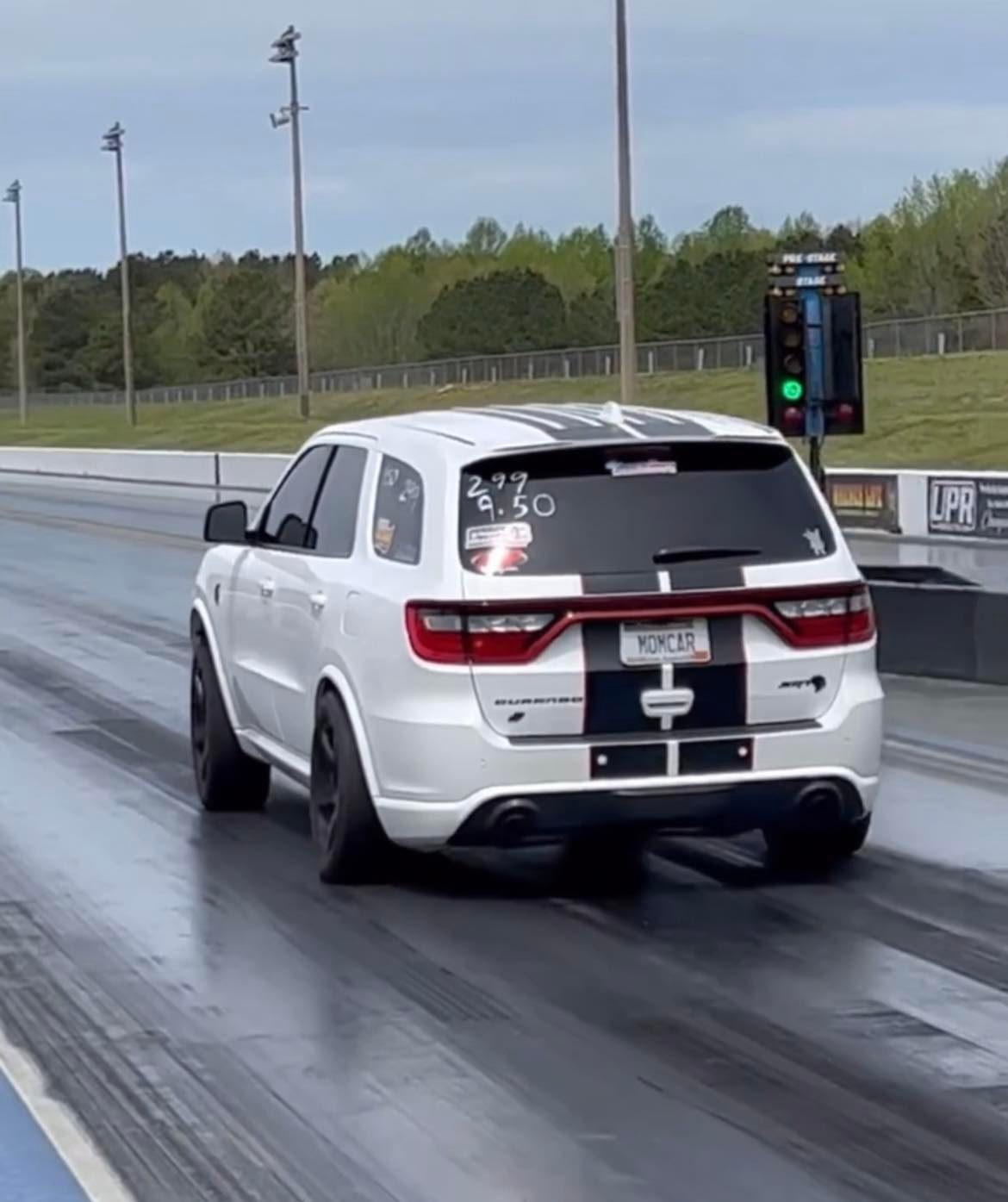 In the coming months, Tara and Tina will also look at the list of the fastest SRT Hellcat-powered machines on the drag strip, the return of the Dodge Direct Connection program, the modern Mopar tuning world, why Hellcats are so cool, more on the Modern Street HEMI Shootout and some episodes that will focus on specific vehicles or racers in the community.
You can watch all of Tara and Tina's past podcasts and the upcoming shows on their YouTube channel. The show airs live on YouTube typically at 9 p.m. EST; but if you can't watch it live, all the episodes are saved on the page for your viewing pleasure.
Upcoming Dodge-Related Pod Episodes for 2022
"Who's At The Top Of The Mopar List"
Dodge SRT Hellcat & Demon Racing
-Special Guests: Jerome Helcat Stone, Sumit Goyal. May 5th @9p.m. EST

"Mopar Horsepower In The Hellcat/Demon World"
-Special Guests: Tim Barth, Leon Epling, Tim Holmberg, Jon Sipple

"What Makes The Dodge SRT Hellcat So Cool?"
-Special Guest: Paul Georges

"Tina's First In The 9's"
2021 SRT Durango feature

"2022 Mopar Announcements"
Mopar Direct Connection/Jailbreak, Never Lift program
-Special Guest: Patrick Rall

"Legendary HEMI Wagon"
Greg's HEMI wagon is going to be epic!
-Special Guest: Greg Davies

"Legendary Blackbird" (Challenger)
-Special Guests: Geoff & Jena Turk

"MSHS Modern Street HEMI Series, Who Are They"?
-Special Guests: Dan VanHorn, Andy and Jen Wagner, Stellan Savarino, Chris Dufresne

"Mopar Women In Drag Racing" Parts 1 & 2
With so many women being featured, they opted to make a series of it.
–Special Guests: Katelyn Tout & Linda Tout, Leanne Mayberry, Vee Dolofan, Michelle Day, Darla Kimak, Jessica Sipple, Shellie Rhodes, Mel Dion, Jen Wagner, Natasha Harding, Jess Richards, Neichaun Tatum, Catherine Kosiba, Judith Landale-Neglia (Canada), Kim Hefferman (Canada)
Author: Patrick Rall