The HEMI® V8 engines are the more popular choice among Dodge owners who go drag racing, but there is a growing contingent of modern Charger and Challenger owners who are pushing the Pentastar V6 to its limits. One of those modern Dodge racers is Mike Hillegas, who has modified his all-wheel-drive Charger to run consistent 11-second quarter-mile times – making it the fastest Pentastar-powered car in the world – but he has done so without compromising his ability to drive the car every day, year-round, in Pennsylvania weather.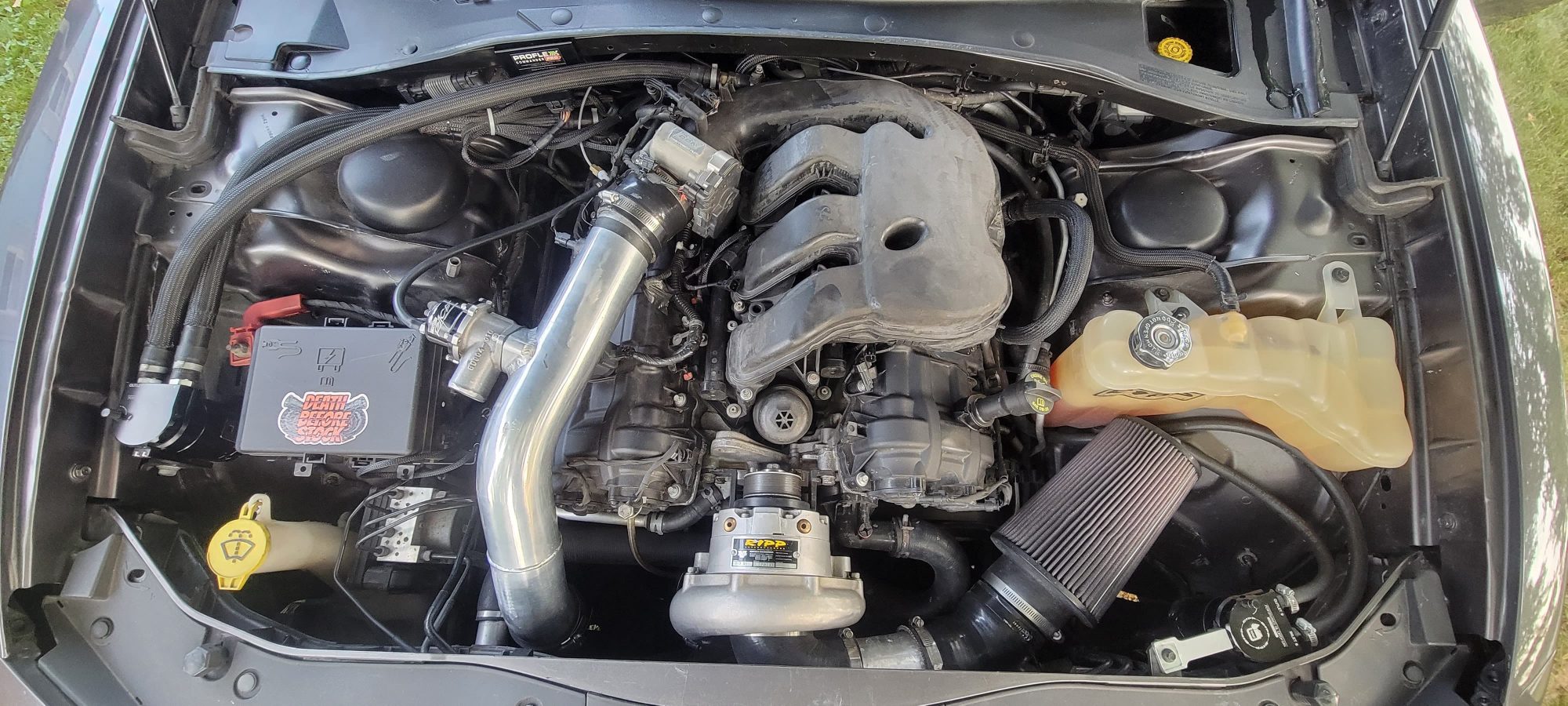 The first thing that most people ask any modern Dodge Charger racer with V6 power is "why didn't you get a HEMI?", so that was the first thing that I asked Hillegas. He explained that he was shopping for a vehicle that he could drive all year long in Pennsylvania, where they get heavy snowfall, and he wanted something that was capable, roomy and fun to drive. He found a Dodge Charger SXT AWD for $22,000, which offered the ability to handle heavy snowfall with lots of interior space while still offering decent power. He knew that there were other all-wheel-drive models that are lighter and may offer better performance, but they are smaller and he preferred the interior feel of the Charger. As for not getting HEMI engine power, there is no all-wheel-drive option available, so it just wasn't a practical option for Hillegas to go with a rear-drive, V8-powered Charger over his SXT AWD.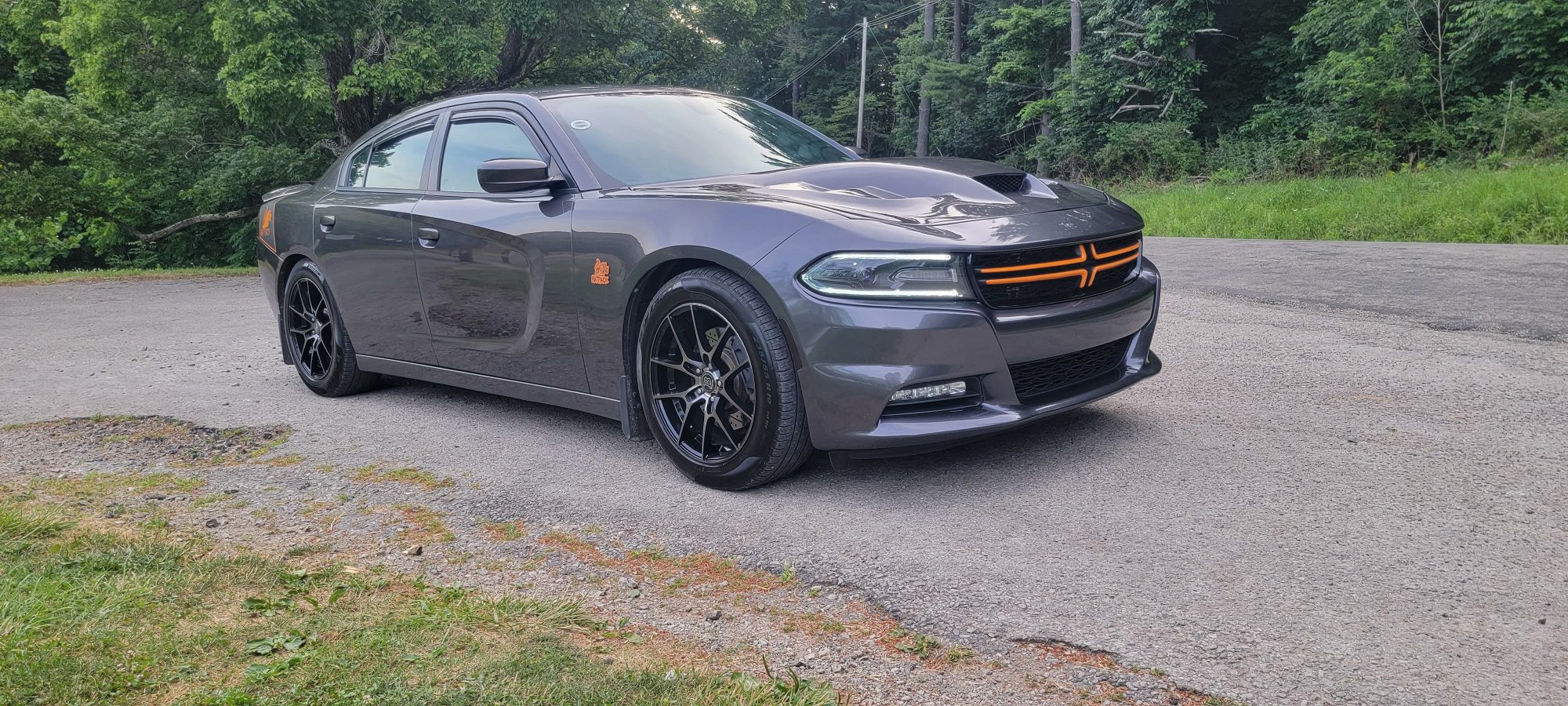 When Hillegas bought his Dodge Charger SXT AWD, he didn't know much about the Pentastar engine or the car in general, but he always likes to add power to his vehicles, so he began doing some research. He quickly found that there are two popular supercharger system brands for the Pentastar-powered Charger, Sprintex and Ripp Superchargers, but it took him seven months of research to decide which to buy. He ended up going with the Ripp Superchargers unit due to the fact that they have a better reputation for customer service and product development.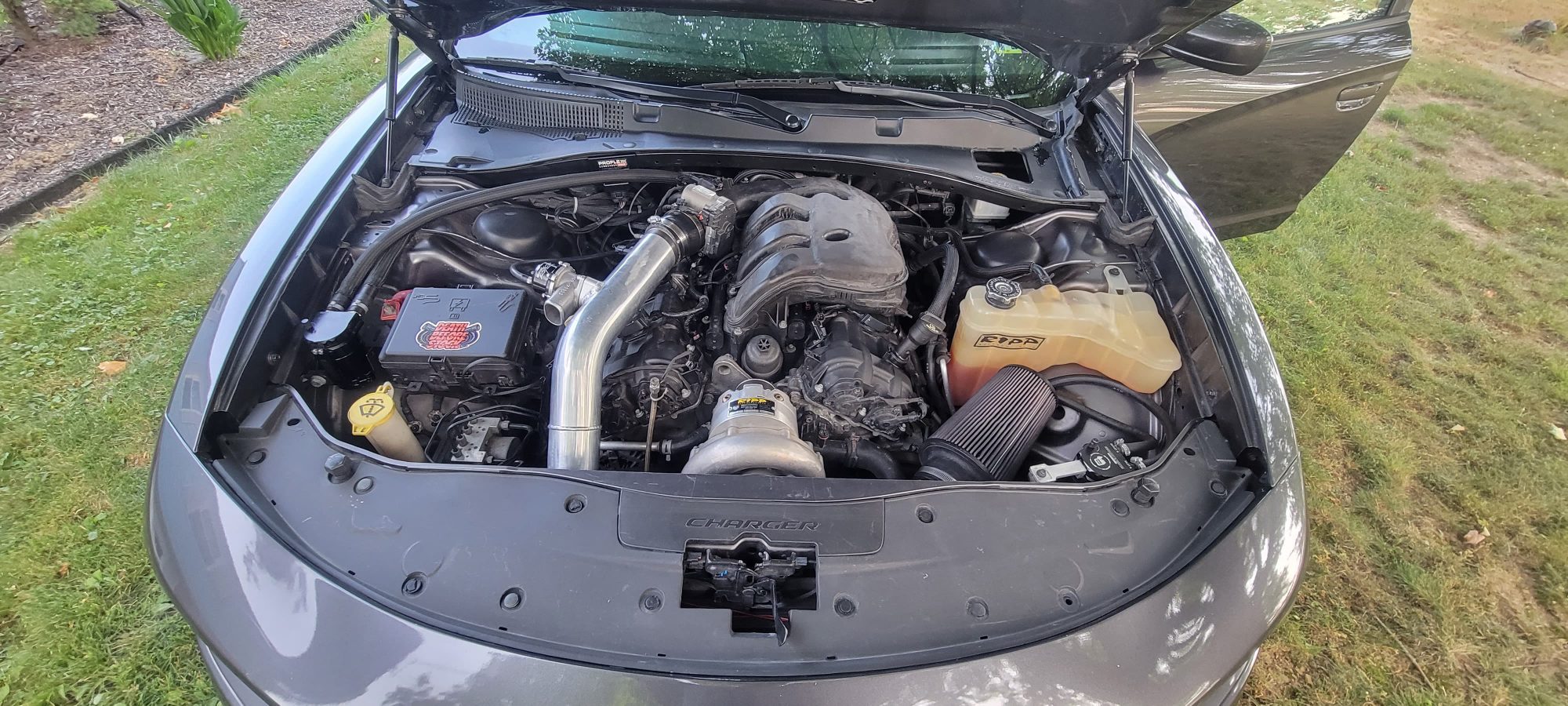 Adding the supercharger was the first big upgrade to this Dodge Charger SXT AWD, which has gone through a series of phases in the few years that Mike has owned it. When he added the Ripp Superchargers Vortech blower and had the engine dyno tuned by OST Dyno in Pennsylvania, the car made 410 wheel horsepower without any other major modifications. More importantly, when the Charger hit the track with the supercharger and the dyno tune, it ran a 12.7 in the quarter-mile. Mike hadn't been drag racing in years, but his first trip with this Charger reminded him how much he enjoyed track time. He also realized that the V6 engine was capable of impressive numbers with simple upgrades, at which point he decided to make a run for the Pentastar quarter-mile record.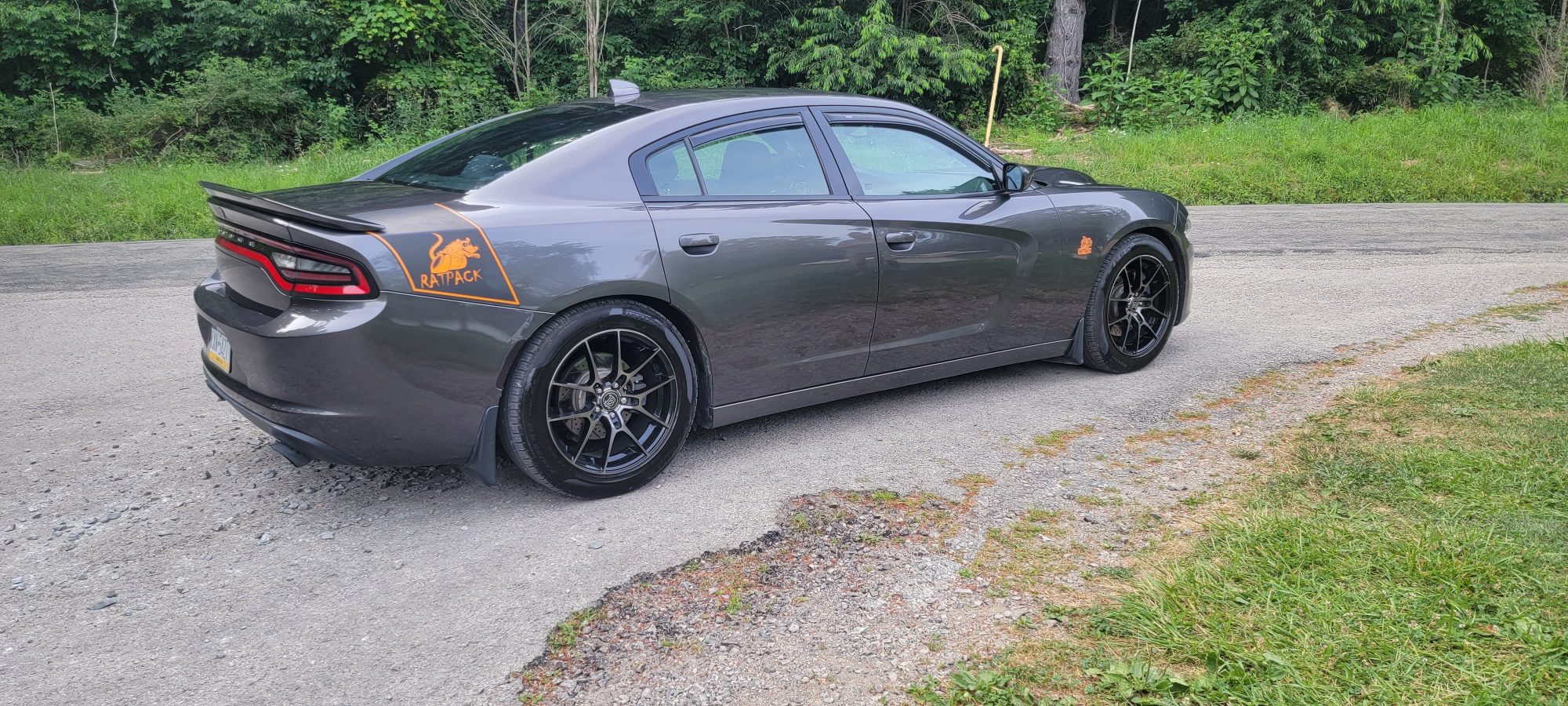 The next step of the build was to cut weight, so he began doing research on a wheel-and-tire combination that reduced the most weight without a huge price tag. He opted for Bremmer BR18 19-inch wheels wrapped in Pirelli Scorpion Verde all-season tires, with the advanced all-wheel-drive system allowing him to run his best times on his normal street tires. He also added a lightweight alternator and crankshaft pulleys from Pentastar V6 Performance, along with a smaller pulley for the Ripp supercharger from Death Before Stock – leading to more boost and more power. The addition of the wheels, tires and pulleys allowed Hillegas to get down to 12.4s at 2,800 feet of density altitude, but he knew that the car had plenty more potential.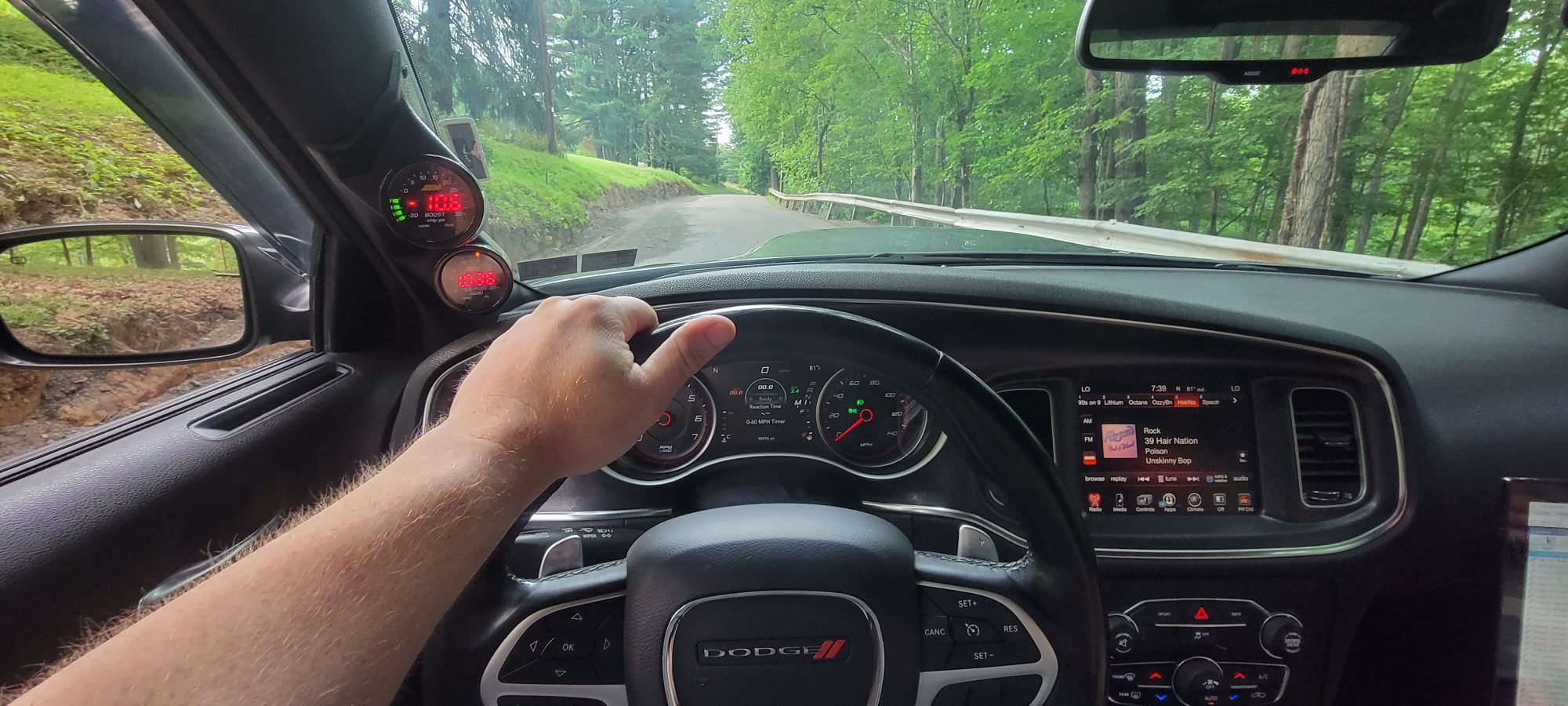 This past winter, Mike modified his Dodge Charger SXT AWD to its current, record-setting form. He added 1,000cc fuel injectors from FIC, a 470lph Walbro fuel pump and a ProFlex Commander Kit, allowing him to safely run E-blend fuels. Flex fuel capability has allowed him to get more aggressive with his tuning, which he handles himself with assistance from friends in the tuning world. That constant self-tuning effort has allowed Mike to gradually get quicker in the quarter-mile, allowing him to consistently run in the 11s while setting the Pentastar quarter-mile record of 11.8266 at 119.78 miles per hour. No car powered by the 3.6-liter Pentastar V6 has turned in that quick of a track time, making this the quickest of its kind in the world. Other upgrades on that record run include Ripp coils, a BBK 78-millimeter throttle body, a Pug lower intake manifold, a DIY port-matched upper intake manifold, a Ripp 2.5-inch exhaust system, a Speedlogix lightweight front bumper support, BC Racing coilovers, R1 Concepts brake rotors and a BMC Ram Air Heat Exchanger Hood.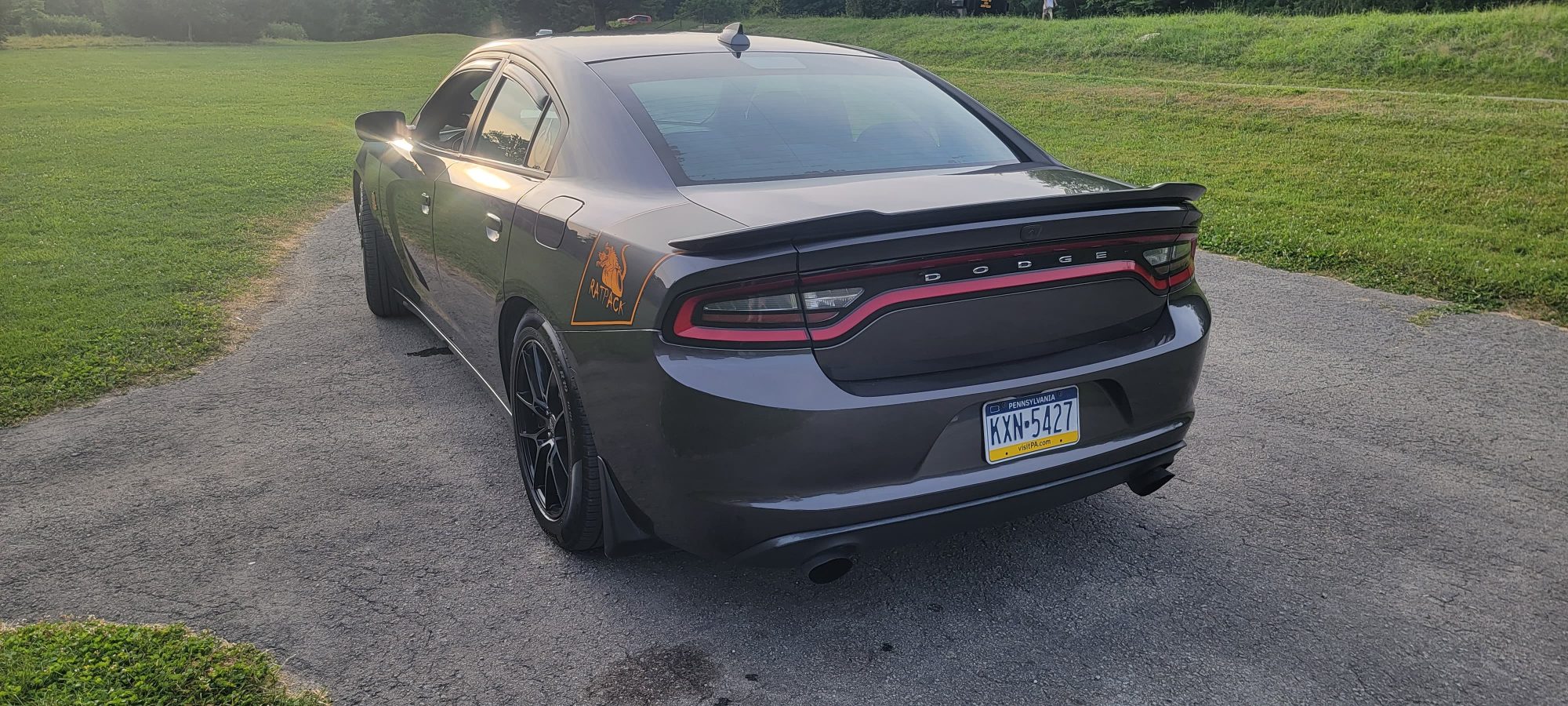 Hillegas doesn't have exact horsepower numbers for his current build, but he knows that with him in the driver's seat, this all-wheel-drive Dodge Charger SXT weighs right around 4,450 pounds. Based on that weight, he figures that he is making between 500 and 540 wheel horsepower, but that is purely speculation based on weight. The important part here is that this supercharged, daily-driven Dodge Charger with V6 power runs consistent 11-second quarter-miles without any compromise in on-road comfort. In fact, Hillegas puts between 26-30k miles per year on the car, battling the harshest winter weather with the world's quickest Pentastar-powered Dodge. While many Dodge Charger SXT AWD owners may not be interested in adding a supercharger, Mike Hillegas' car shows how easily the Pentastar V6 can make solid power. He is still running stock cylinder heads, stock bottom end, stock transmission and stock drivetrain bits, and he is already running in the 11.80s in dense air.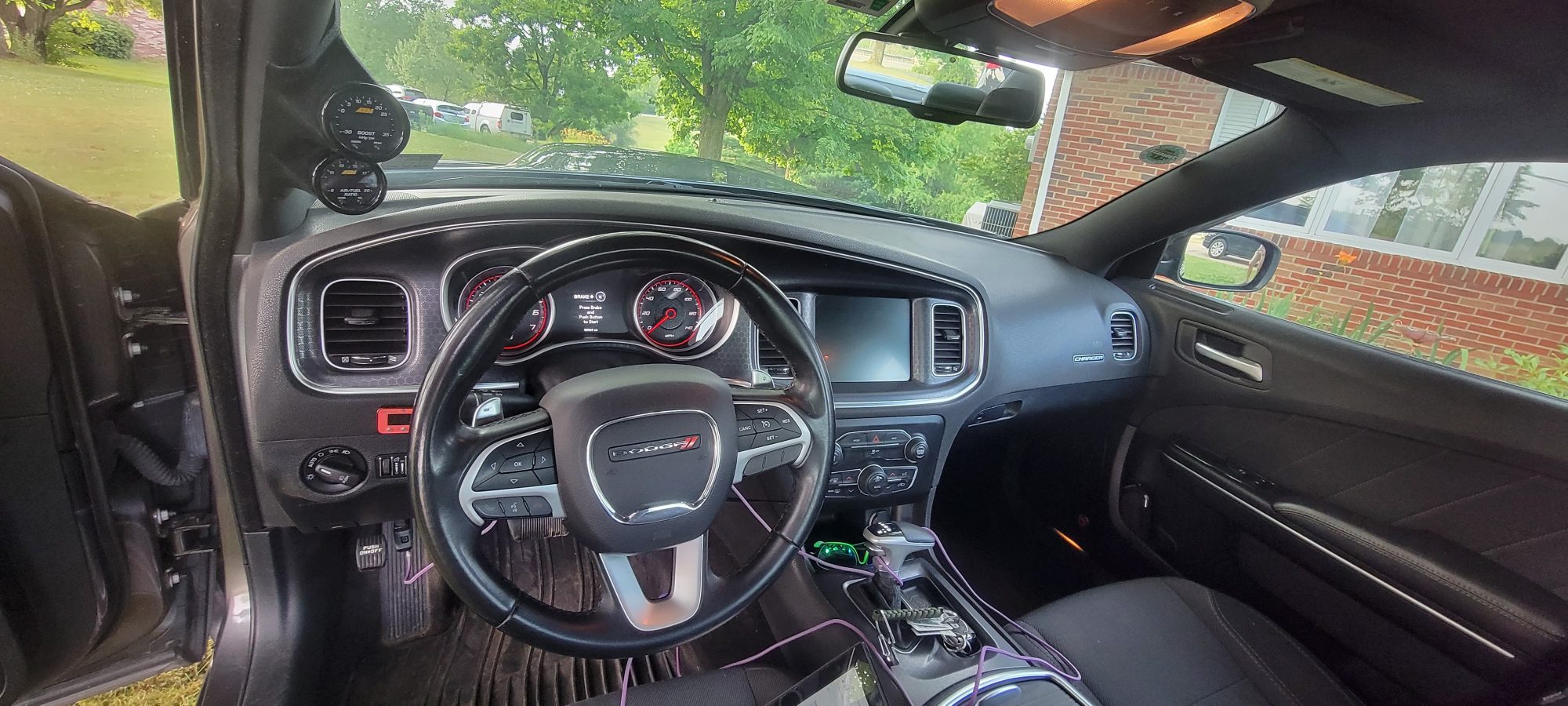 Going forward, he plans to add a new torque convertor, as well as a water-to-air intercooler system to lower charge temperatures. With more tuning efforts and better air, he could get deeper into the 11-second range while those component changes could help him creep down toward the 10-second range.