Matt Hagan and Don Schumacher Racing hosted a special guest crew member at the NHRA National event in Las Vegas last weekend. Brendan Davies is a Phoenix native and a very unique 10-year-old boy.
Brendan was born with a very rare congenital heart defect called ostial atresia of the left main coronary artery and is one of only about 50 cases diagnosed in the world. In layman's terms, his left coronary artery did not attach to his aorta, which is the big artery in his heart. Brendan has undergone three separate open heart surgeries in an attempt to fix blood flow issues, all within the first year of his life.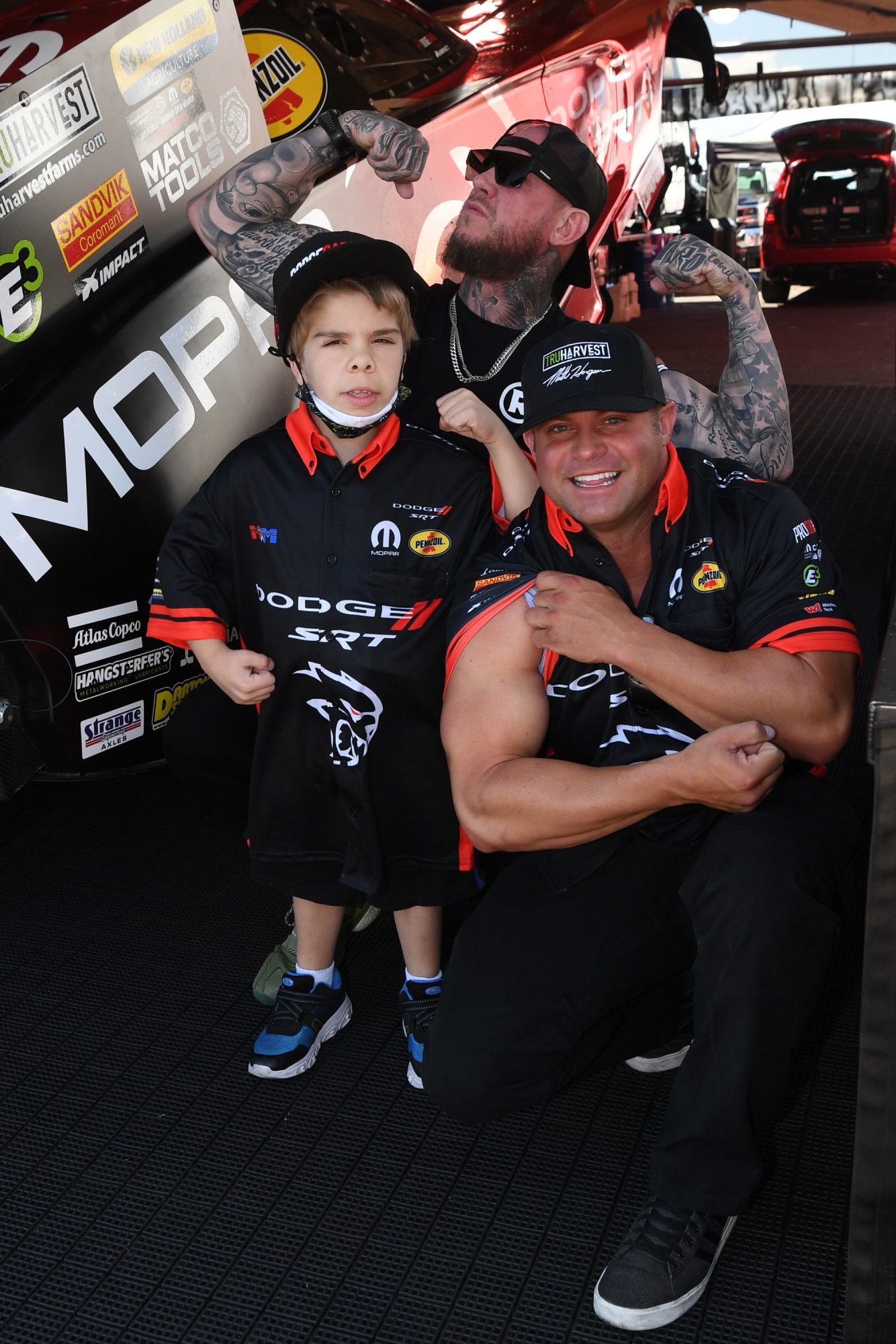 Ultimately, nothing could stop the inevitable and at 16 months old, he had another massive heart attack at home just after Christmas, which landed him at Phoenix Children's Hospital waiting for a heart transplant. Brendan waited 6 months for his chance at another miracle during which he survived in the hospital on a tower of medications and 24/7 oxygen support. He received his heart transplant on June 2, 2012, about two months before his second birthday.
Since his heart transplant, Brendan has faced a myriad of other obstacles. He is permanently immuno-compromised because his immune system will always try to kill the invading tissue that is his transplanted heart. Unfortunately, this is not reversible and will be something he will battle his entire life. Although Brendan fights every day to simply live his life, his positive attitude and determination shines through on even his darkest days. The folks at Phoenix Children's Hospital recently asked Brendan to be an ambassador for the hospital because he's been such a positive light for the everyone, including other young patients.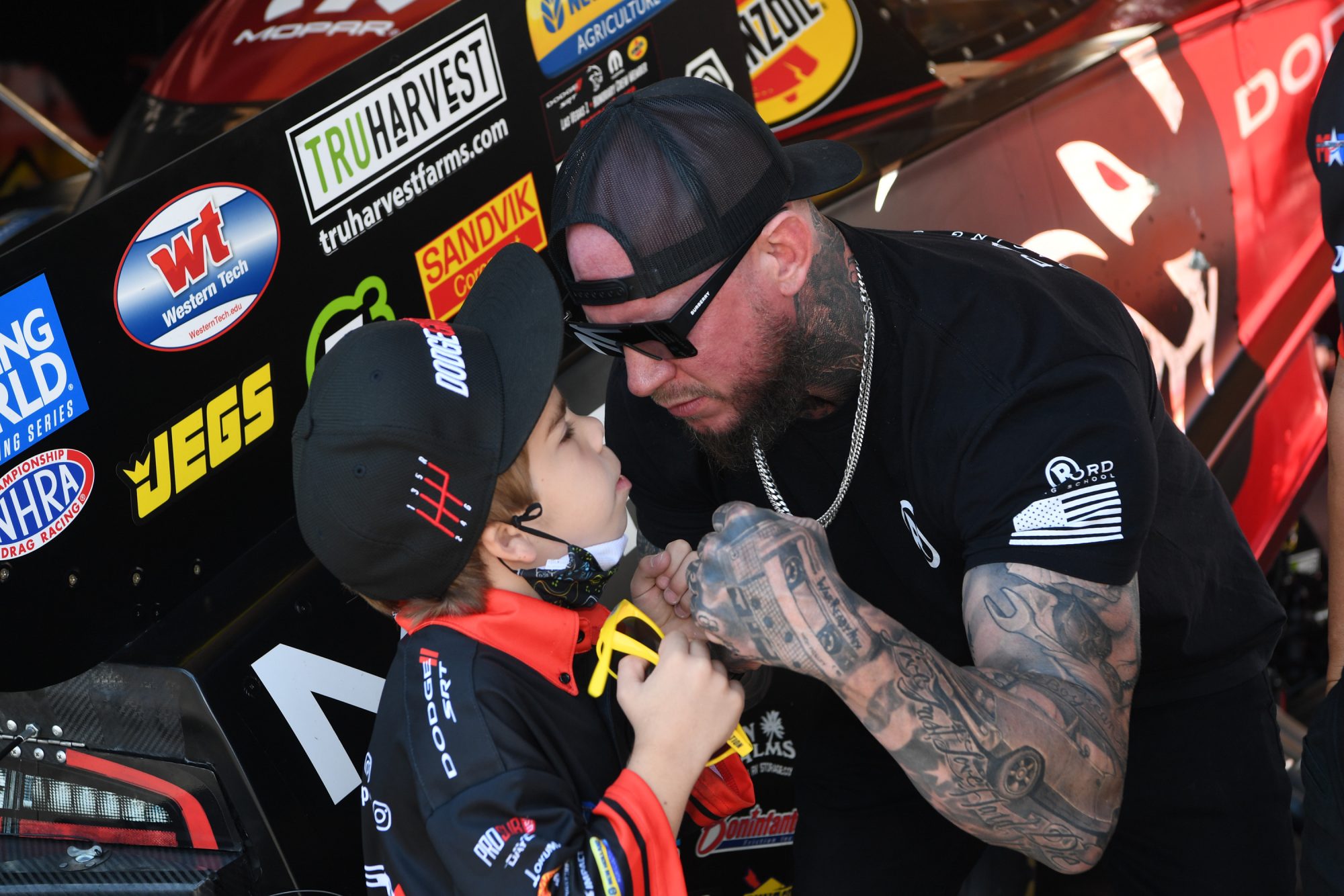 Recently, Radford Racing School introduced Brendan to Matt Hagan over Facetime. There was an instant connection and the two had a blast talking to each other. Matt knew he had to invite Brendan to join him in Las Vegas for the DENSO Spark Plugs NHRA Four-Wide Nationals. Brendan was able to be immersed in the race team operations, which included access to the team pit area, transporter and the Dodge Durango tow vehicle when the team took Matt to the starting line for his runs. Brendan was even allowed to go with the team to the highly restricted top end of the drag strip thanks to special permission from the NHRA.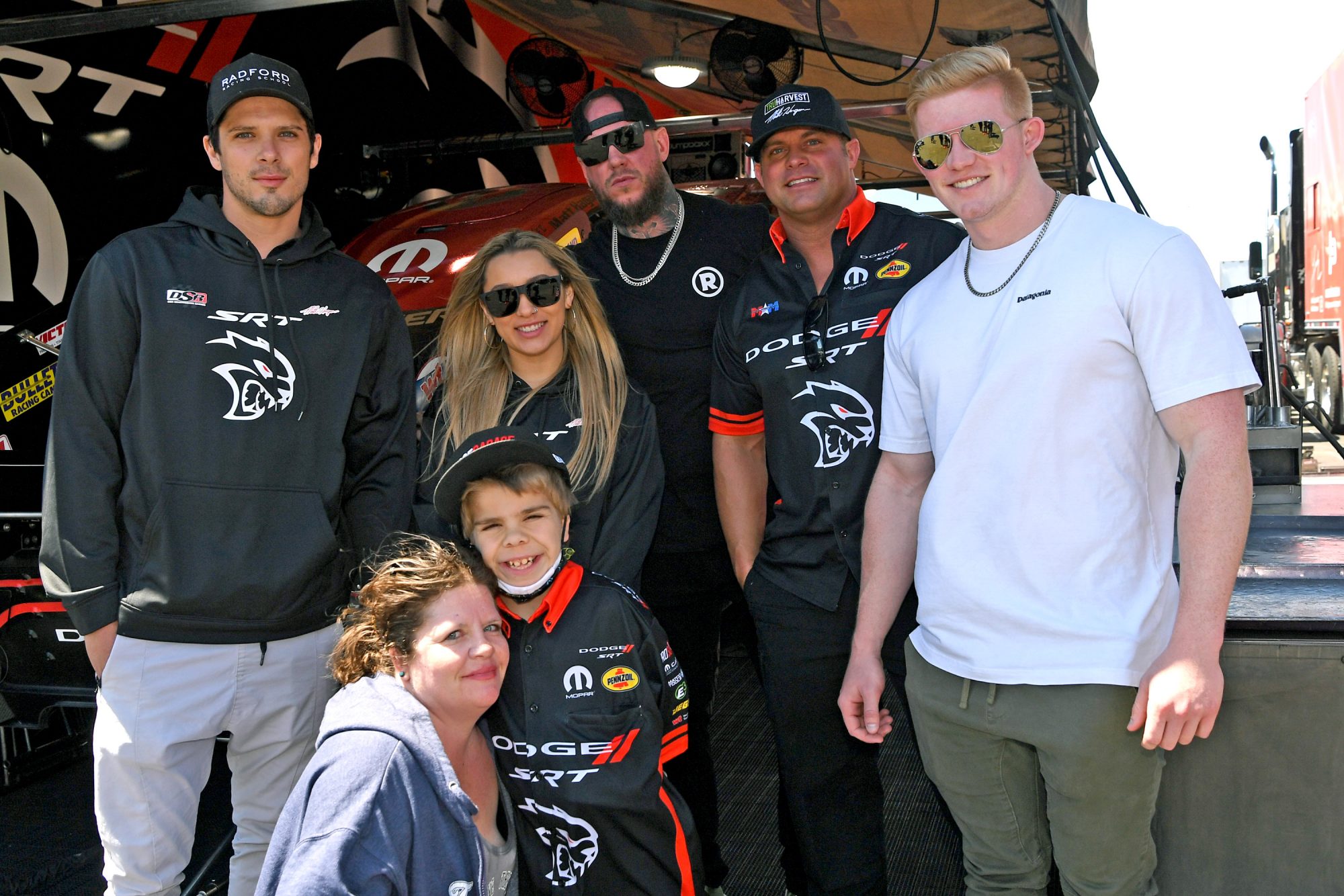 For everyone involved, it was a great experience to meet and interact with Brendan and his mom all weekend. And for Brendan, we know it was a weekend he will never forget.