More often than not, when I run into an expert engineer, accomplished designer or skilled artist, they talk about how their career path was obvious from the get-go: "It's what I've always wanted to do!" That's kind of a foreign concept to me; I didn't even know what welding was as a kid, art found me close to my 30s, and writing kind of just happened. So when Jeff Gale told me he was more into spending time with Legos and playing football outside than drawing cars, it resonated. I think it'll probably resonate with most of you, too.
He's now an accomplished Chief Designer for FCA, but it took time for Jeff to decide on his craft. Living in Detroit, growing up with a dad who's a legend in the industry, it would be easy to think "automotive designer" was penned into his bio from day one. But it wasn't until his teens that he wanted to draw anything at all. And then it was on.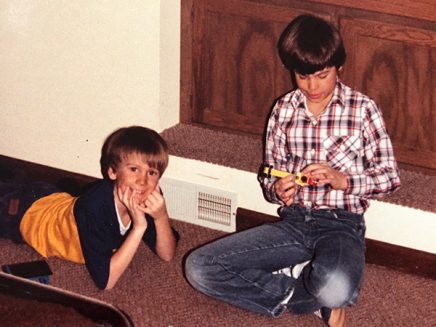 "When I got into junior high and high school, I started taking all the art classes I could, so I think there was a creativity bug that bit at some point," Jeff said. "I'm not exactly sure what tipped that off, but it kind of just happened naturally in a way. I exhausted all the art classes that I could and wound up in drafting in the latter part of high school. All the electives ran out, there wasn't anything else for me to take, and dad said, 'try drafting, it might help your craft a bit.'
"It was in high school that I really figured out that I wanted to do something with design."
And, thanks to an early gig, he knew that whatever he chose, it wouldn't involve working in retail.
"The actual first job that I had, I was doing custom framing at a place called Birmingham Camera in Rochester," Jeff said. "People would bring in their artwork, photos and posters. I was the one in the back room using saws and cutters to cut mattes, frames and glass to just the right size."
"That was my first foray into the retail end of things and having to deal with people and be by yourself on a project," Jeff continued. "You're working for a customer that's coming in and they want the matte a certain way and they pick the colors. I figured out at that time I didn't want to work in retail (insert my LOL here). But I did get to see a lot of artwork!"
So manning the Abercrombie & Fitch store at Somerset Mall was out of the question, but narrowing down his focus still wasn't an immediate concern.
"I wasn't exactly sure that I wanted to design cars," Jeff said. "The design and creativity of creating something via sketches and wanting to make it real was really the thing.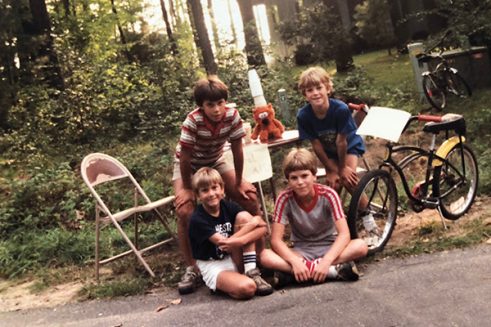 "Through guidance from my parents, a school counselor, and talking with others who had similar interests, I wound up down at University of Cincinnati in the Design Program. I went down there because number one, I wasn't exactly positive that I wanted to do automotive . . .
"And on top of that, they had a Design Architecture Art and Planning (DAAP) transportation program there and when you get down to the bones of it, there was a big chance for me to really grow up. It's a big design school down there and they are top in the country in a lot of curriculum and different majors. From graphics to architecture, fashion design and industrial design – that's what I was in. That gave me a chance to design different products in different fields and learn how to refine my drawing techniques, as well as design and communication skills visually."
Cincy gave Jeff his first test away from home. "It's a big city with a lot of people. That really gave me a chance to get out, open my eyes and see what's out there."
His first time away from home, and the program gave him a taste of the professional life. Before graduating, Jeff completed six internships. Of course, his first one had my attention immediately!
"So that summer, I went to Kenner, who just happened to be in downtown Cincinnati, and I designed toys for my first two internships I had there," he said.
Kenner the toy factory?! Yes! Maybe Jeff wasn't ready to grow up? But even now, some people really tried to force him towards cars. There was a reason for that.
Tom Gale, Jeff's dad, is one of the most celebrated automotive designers . . . ever. I knew of him from cars like the Plymouth Prowler and the first Dodge Viper concept, but those are just two of the cars he had his signature on. Through tough times at Chrysler, Tom helped stave off the company's death. Twice. His forward thinking helped shape modern car design. Motor Trend called him "The man who changed the face of the U.S. auto industry."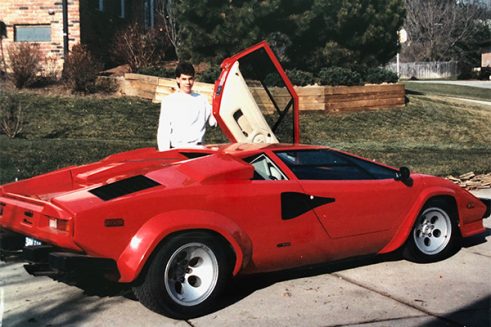 "While I was interning at Kenner," Jeff said, "one of the directors of design knew that my father had worked in the auto industry and he somehow tried to steer automotive projects toward me, which was interesting. I think after a little while, especially in the second internship there, he got the idea that I could do anything. I was not just wanting to do cars, but toys! I wanted to explore toys and figure out if this was the right thing."
There were those who thought his career as an auto designer was preordained, but neither Jeff nor his dad felt that way or applied any pressure to do that. Jeff was going to explore other branches of design before settling on the one that was right for him. Starting with toys.
I desperately needed to know the dopest toy project he was involved in.
"One of the projects I'll never forget was a Batman movie coming out," Jeff remembered. "The villain, the Penguin, was in that movie and he had all of the little penguins with rocket launcher backpacks, so I helped design all of those toys. We designed them so they actually launched a little missile! Yeah, it was a lot of fun."
Launch a missile? Yeah, he worked on the mechanism that kids could use on the little penguins that would shoot a projectile.
"Between doing toys for Batman, Kenner also had Nerf, so any kind of gun or catapult, I'd design that," he added. There you have it. You have Jeff to blame for all the lost tiny pieces and poked-out eyes from your toys as a kid.
In all seriousness, these projects were the perfect runway to his future vocation. They included the steps mirrored by any form of industrial design, right up to prototyping.
"It was more about the concept in creating the artwork to sell it," Jeff said. "You'd have marketing people who would bring in people from movies, other companies and, of course, the people handling the licensing of that product. In order to sell the product, they would need images to sell the idea. So either somebody would come to them with and idea, or we would create the images beforehand. There were a lot of times, through images, we would have to show how the toy worked so they could see the big picture. That was our job, even as interns."
And yeah, turns out he did kinda want to draw cars.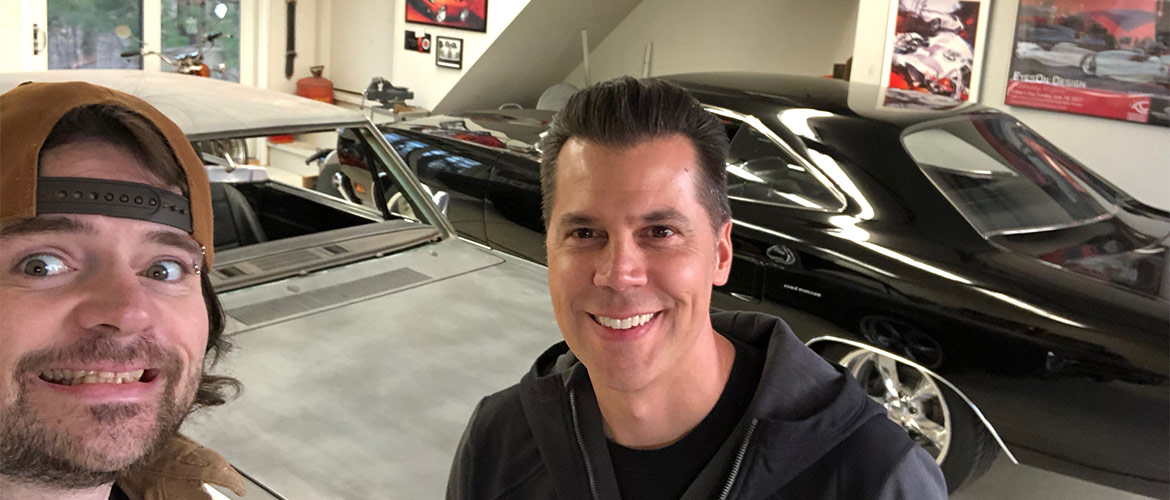 "While working at Kenner, there were a couple of car projects, and well, I liked drawing cars," Jeff said. "I'm not gonna say they were that great, because they were really toy versions of existing cars; it wasn't like you were designing a future car. But I think the wish to do that was there and started to gel."