The 2018 One Lap of America is in the rear-view mirror. The teams have packed up and are heading home. After completing almost 4,000 miles through eight states and running flat out on eight challenging racetracks and road courses, many of the vehicles will be in need of new tires, fresh brake pads, and a good cleaning to remove the road grime and dead bugs collected along the way. The drivers and co-drivers are probably in need of some shuteye.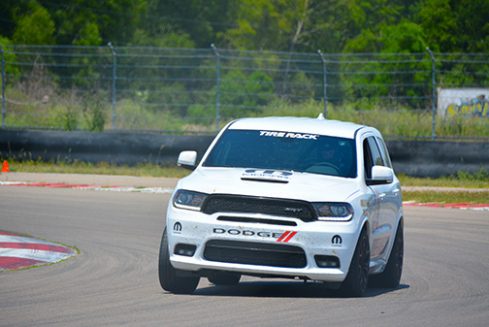 The One Lap is exhausting and somewhat mentally draining; "sleep is for the weak" seems to be the mantra of the week-long race. With daily schedules that include a new racecourse every 24 hours separated by a distant of 500-700 miles, we had to hump it between events, sometimes doing driving stints between 10-12 hours. But, it was worth it as the final tally from this year's event had our "HEMI® Hauler/DuranGO!", driven by two "newbies", finishing 24th overall among the 71 teams that had more exotic racing hardware driven by some veteran racers.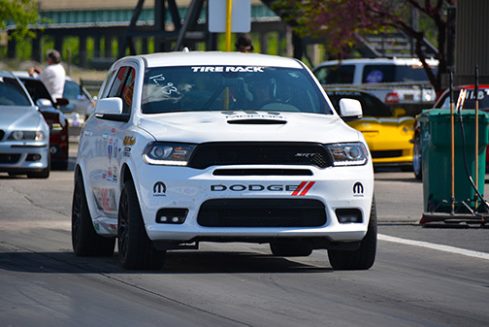 This was quite a feat considering this mid-sized SUV weighs over 5,000 lbs. and can seat six with all the creature comforts. For our "HEMI Hauler/DuranGO!", the 475-horsepower 392 HEMI under the hood never missed a beat and sounded angry every time my co-driver, SRT® engineer David Carr, and I tipped into the throttle. On the road courses, we shocked and surprised both competitors and fans as the Durango SRT hugged the corners and ate up the straightaways on tracks like Gateway Motorsports Park, High Plains Road Course, Texas Motorsports Ranch and many other iconic racetracks.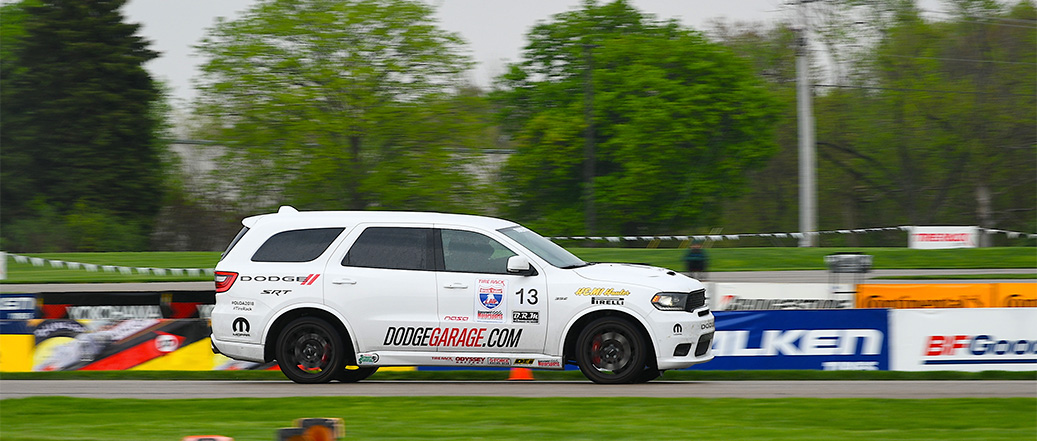 On the drag strip, the Durango SRT's AWD system launched like a Funny Car as it laid down 12.90 ET, instantly putting it in the same territory of many would-be muscle cars. Did we mention that we averaged over 20 mpg on the highway? Let's see other mid-size SUVs knock those numbers down while running in the top two-thirds of the One Lap field in both the road race circuits and drags.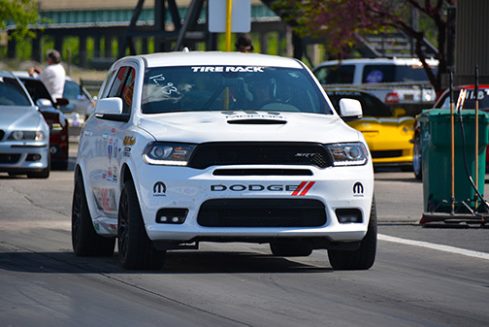 We did a myriad of road courses that included high bank speedways, autocross and skid pads. In each case, the Durango SRT held its own among smaller and lighter cars. There was a lot of mass to move around, but we used the momentum to our advantage coming out of the curves and corners.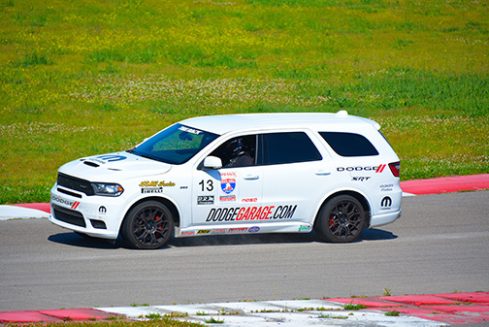 Regardless of the speeds going into the turns on all the One Lap tracks we raced at, the Durango SRT never let us down. It was stable and the Pirelli P Zero tires made sure this 475-horsepower beast had consistent track manners. Per the One Lap rules, competitors cannot change tires and were only allowed one spare for emergency use only. With smart driving techniques both on and off the track, we managed the tread wear perfectly.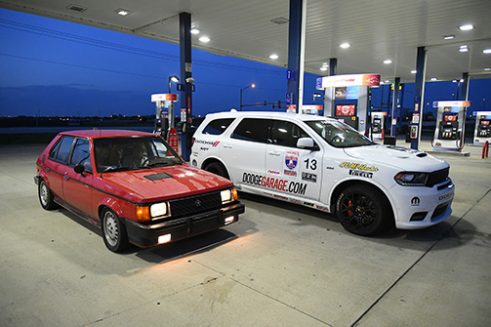 Along the roads we traveled, we met fellow Dodge/Mopar® enthusiasts like this couple from Illinois in their 1985 Omni GLH Turbo. They spotted our Durango SRT on the freeway and followed us into the gas station. We could've bench raced for hours talking about horsepower, boost, compression ratios and other gear head stuff, but we kept the conversation to 15 minutes since we had a schedule to keep.
For both David and I, we'll never forget competing in the 2018 One Lap. We didn't know what to expect and what the competition would be like. At the start, we had faced smirks and comments from the more seasoned "One Lappers" on what two rookies are doing running this event in an SUV. A week later, they were all surprised and some even shocked. We also made new friends along the way and changed the perception of the Durango SRT from being more than an SUV to a performance vehicle that's fast, fun and functional, and to that…mission accomplished.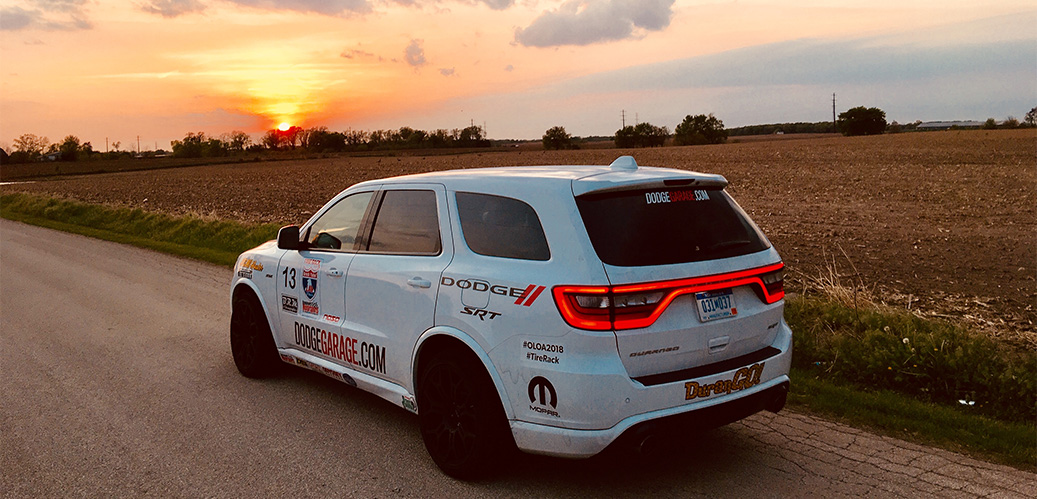 Now, what should we run in next year's One Lap…?