The annual EyesOn Design car show is held at the Edsel Ford Estate in Grosse Pointe, Michigan. The Ford Estate is already one of the most beautiful, fascinating houses and grounds in the United States; add to it a couple hundred invite-only vehicles that fit a theme and you've got yourself something a few notches above the average summer weekend car gathering.
This year's theme was "It's Really Freaking Hot." OK, not really; it was "Design Inspiration and Influences," but the temps were close to 100 degrees before you added in the bonkers humidity. Even the judges were allowed to dress down a bit to avoid heat exhaustion. The cars were scorching and there was a heavy Mopar® presence.
It's a very popular show with designers; and considering this year's motif, I figured it would be cool to hear from those who have Dodge in their blood.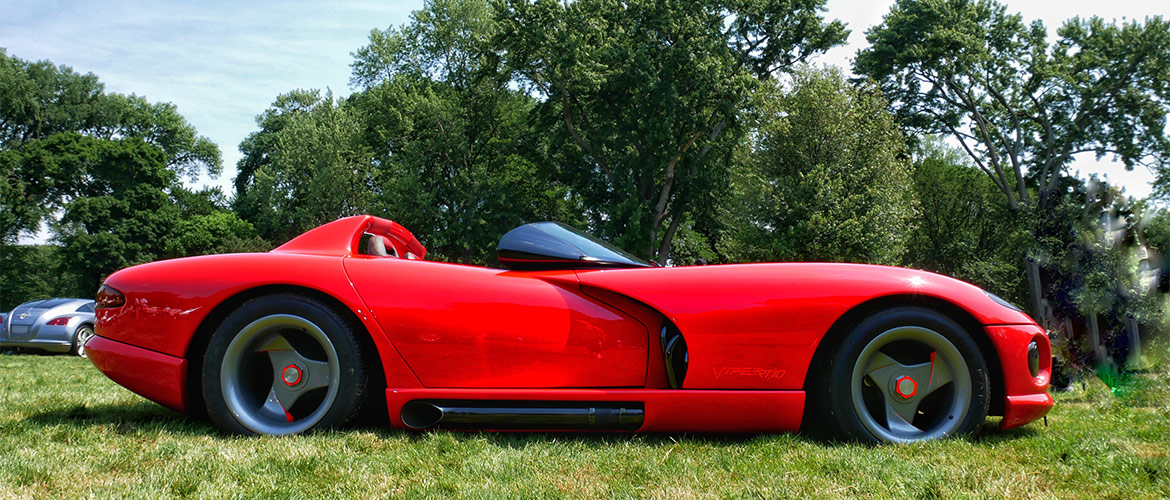 The 1989 Dodge Viper R/T 10 prototype was definitely a standout. The original Viper is a talisman of sorts for Dodge.
"Seeing the original Viper concept car. It's one of the reasons I'm at the company today as I remember seeing it when it was introduced. And, my involvement with the gen 5 Viper would never have happened if not for it. Every time I see it, it hits me." This from Mark Trostle, head of design for Dodge and SRT®.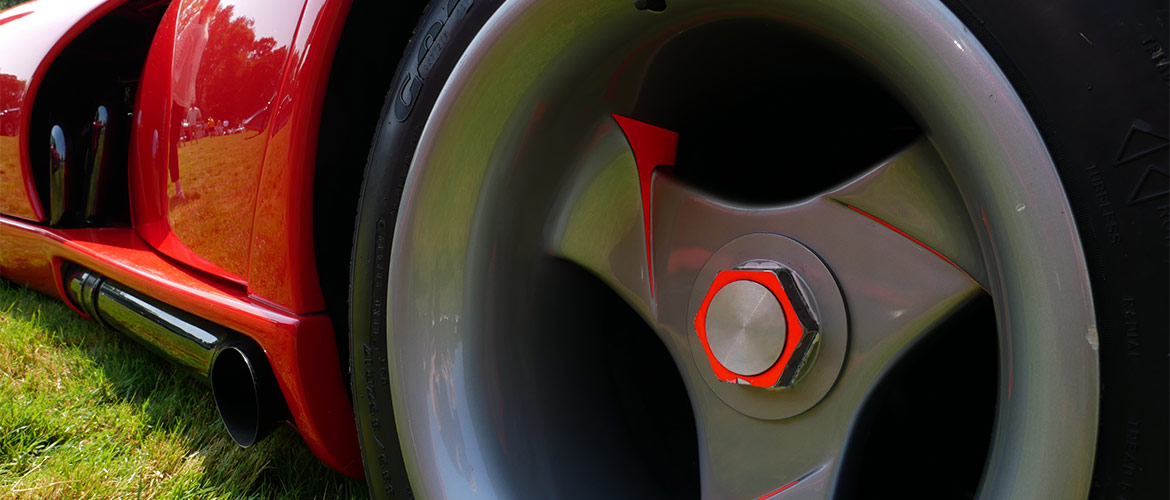 Ren Stone, a designer whose work on the Hellcat Charger's mean exterior was integral in its development, told me before about why he wanted to join FCA's design team, and it had everything to do with seeing a Viper sitting in a dealership down in Miami, Florida, as a kid. And it all started with this red prototype.
There was a '67 Plymouth GTX that grabbed Ren too, just as it had me and my wife, Darla, although for different reasons. The incredible "Silver Bullet" is a piece of Woodward history. It began as a regular Belvedere GTX that Chrysler sold to a mechanic named Jimmy Addison as a sort of secretly factory-backed street/strip car. I dig it because it ran mid tens in street trim! Darla loved the gorgeous silver finish. Ren went outside of the box: "I've got this thing for black engine bays, especially on non-black cars. I hope one day we can have all black engine bays again. The contrast allows for the engine to look like a jewel being presented to you. It looks so special, especially with a HEMI® Orange engine block sitting in there." That HEMI, by the way, is a built-to-the-tilt 487-cubic-inch monster.
Sitting next to the GTX was an earlier car of the same ilk, and one of Mark's favorites, a 1965 Plymouth Belvedere Super Stock R051. "To me, the (current Dodge Challenger SRT) Demon is a modern version of this car!" These cars were built to kill the NHRA's Super Stock class. The sheet metal was actually acid dipped, there were no rear seats, and it had aluminum door hinges and lightweight bumper brackets to help drop pounds. The factory lightweight also had a HEMI 426 set to destroy.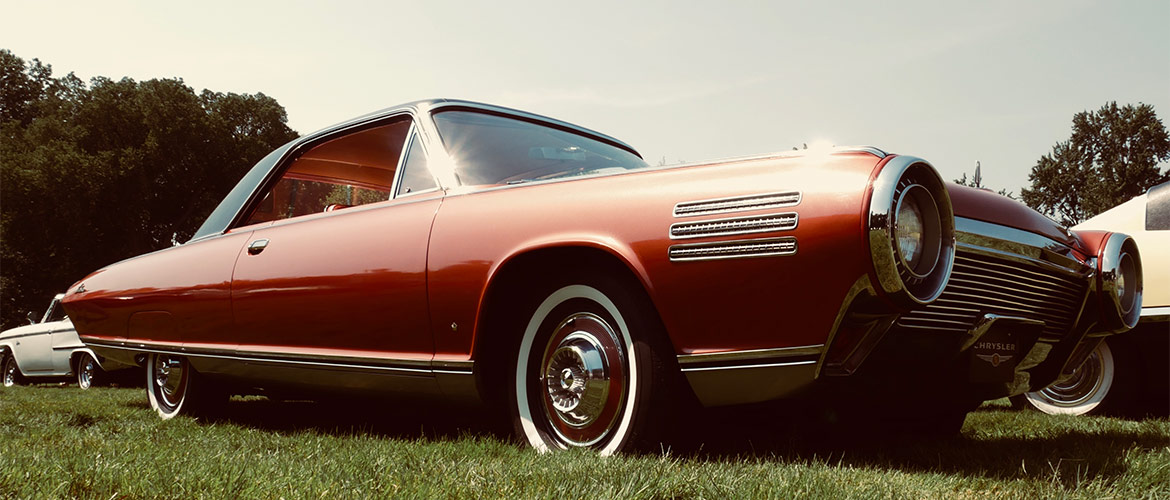 FCA's head of global design, and former Dodge boss, Ralph Gilles, was really into the wild things that looked like they might take flight at any given moment. "I loved the rocket-inspired cars, the Cadillac Cyclone and the Chrysler Turbine!" While the Cyclone was inspired by jets and rocket design like so much of Harley Earl's work in the '50s, the Chrysler is actually powered by a jet engine. The Turbine car is one of 9 surviving examples of Chrysler's mid-century research and development on turbine-powered automobiles. Did you know they used to drive them cross country, and even loan these cars to the public as part of that program? At the first Cars and Coffee at the Chrysler Museum a couple of years ago, the organizers kind of gave a nod to that tradition, as Ralph gave rides in the Turbine car to some lucky folks.
In explaining his draw to the jet-era cars, Ren gave this apropo response, "…jets represented America's industrial supremacy and people's excitement for the future."
Darla and I didn't stay too long, as the heat index wasn't kind. Still, the show was fascinating! EyesOn Design is also a terrific organization, here's a bit more on them and what they're working to accomplish.
"EyesOn Design has raised over $4 million for the Detroit Institute of Ophthalmology (DIO), the research arm of the Henry Ford Health System Department of Ophthalmology. The DIO supports the visually impaired and blind of southeastern Michigan and organizes two leading world research congresses. A benefit for Henry Ford Health System's Detroit Institute of Ophthalmology, EyesOn Design is a major source of funding for the DIO's research, education and support group programs for the visually impaired. The DIO is a division of the Department of Ophthalmology of the non-profit Henry Ford Health System."