If you've read my previous story about my first experience at Roadkill Nights, you'd know I was pretty excited to attend. Well, when the invite came this year, I was just as thrilled. The logistics were a bit more complicated this time around, but it worked out in the end. For the 2018 Roadkill Nights, I brought along a very good friend of mine. How good? Well, he drove my 2013 Dodge Charger R/T from Minnesota to Detroit to meet me since I was flying in from the East Coast!
We arrived in Pontiac, Michigan, the home of M1 Concourse and Roadkill Nights, just in time to get a sneak peek at the festivities on Friday morning. Dodge had set up a press event to show off the cars they brought, including the new Scat Pack 1320 (the true star of the event) and the new Dodge Challenger SRT® Hellcat Redeye (both Widebody and traditional). This year, they had two different Thrill Rides running simultaneously; a road course and a drift pad. The rides were fired up early to demonstrate what was in store for the main attraction, and one of the reasons was so the drivers could practice the course layouts. This also helped season the drift pad, as it helps to have a good coat of rubber down to really put on a show; it also makes it easier to drift once this is done.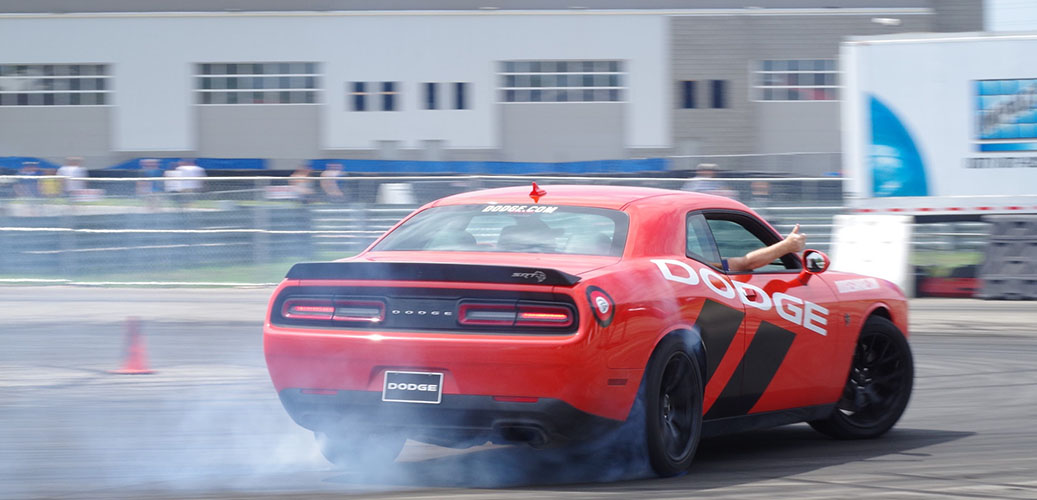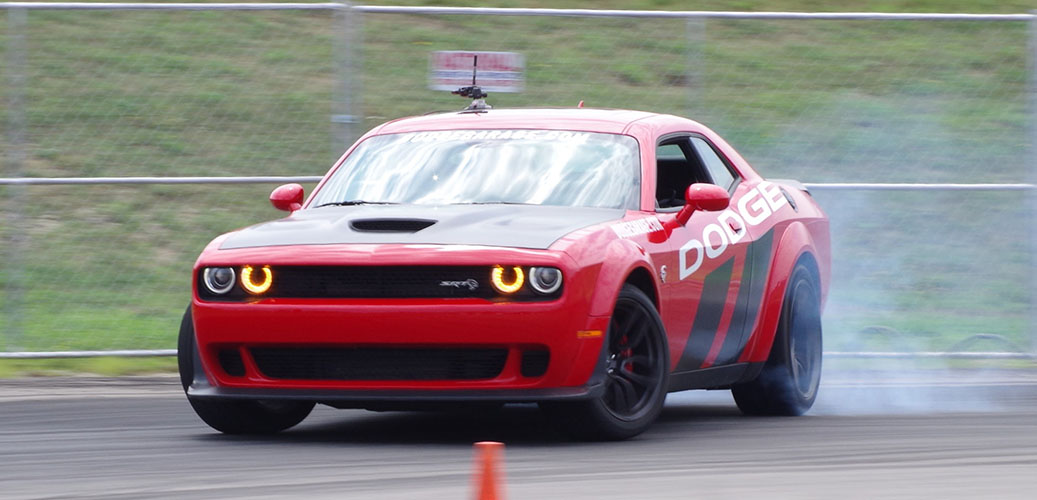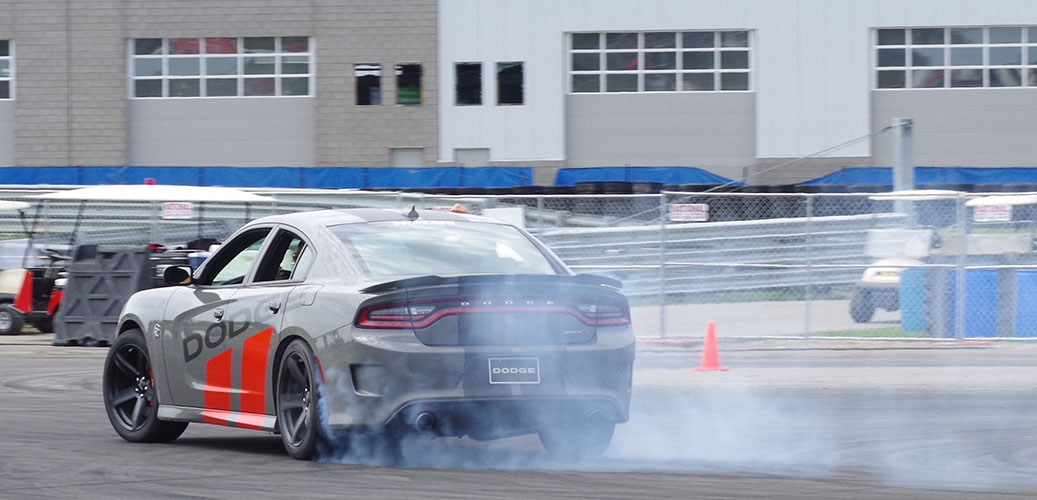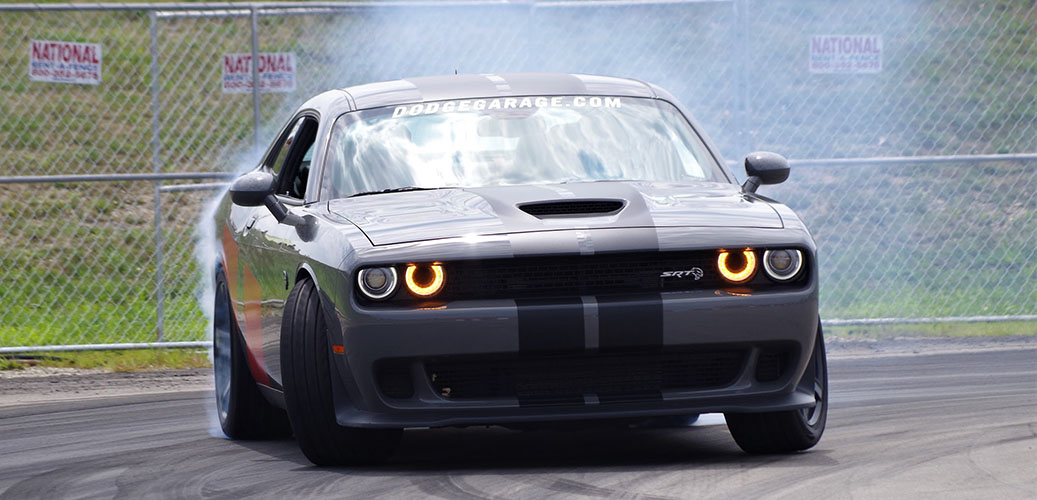 With the addition of the drift course, they were able to really hit the road course hard. Last year, they used the same track and basically drifted around the whole thing. This time, these pro drivers really pushed the envelope of the car to give two totally different experiences. As much fun as drifting and burnouts are, it's racing on a road course that really gets my heart pumping, even when I'm not driving.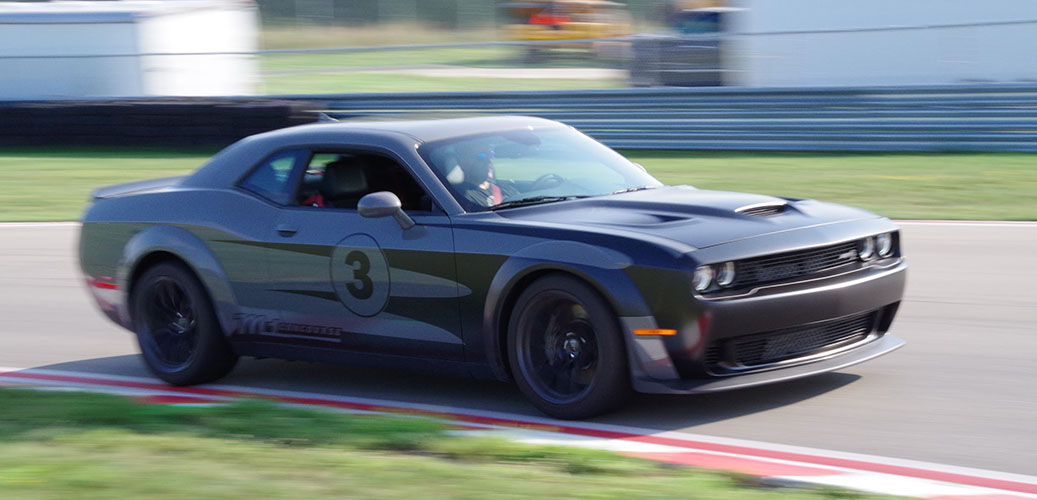 This year, my friend and I got a real treat! We got a ride-along with DodgeGarage.com superstar John Hammer! If you've been to Roadkill Nights before, or any Dodge event where they bring the Thrill Rides, then you've seen John; he's the guy upfront playing master of ceremonies. He's also an avid road course racer in his free time (when that happens, I have no idea). If you're wondering if John knows what he's doing, I can confirm: The Hammer can drive!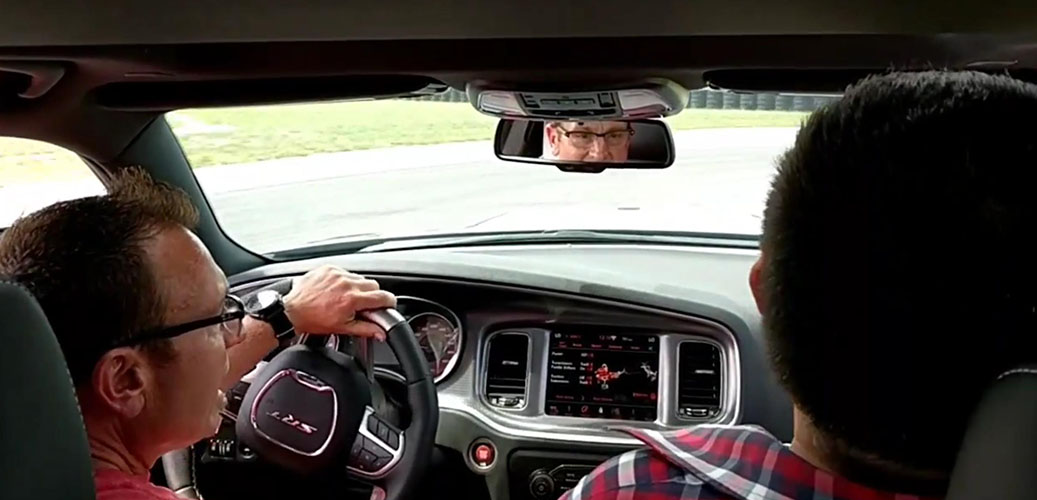 After walking around the grounds to get a feel for this year's layout, we left to do some sightseeing around Auburn Hills, then to dinner at Vinsetta Garage. I've been hearing about this place for a while now, so it was great to finally check it out. The dinner was outstanding! It was recommended that I try their mac & cheese hotdish (that's a casserole for those not from Minnesota). I was expecting a plate of it, and I got the whole thing! It could have easily been something you serve at a large family gathering. Needless to say, I took leftovers back to my hotel.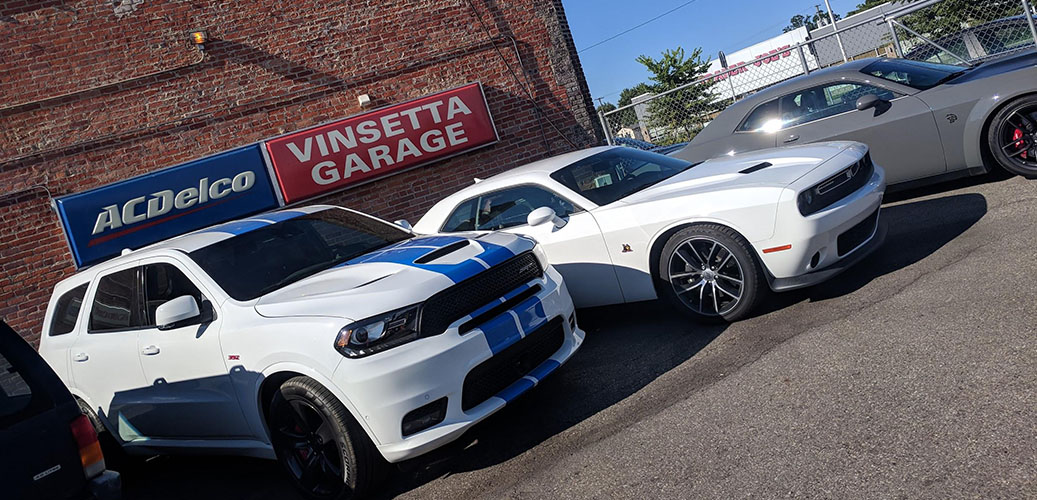 When we walked out of the restaurant, Woodward Avenue was already transforming from a major thoroughfare to a rolling cruise-in car show. So many cars, and such a variety! Classics, to muscle cars, to exotics, to modern, both domestic and foreign – although many more of the domestic makes for obvious reasons. As much fun as it was to cruise Woodward, we had to get back to the hotel.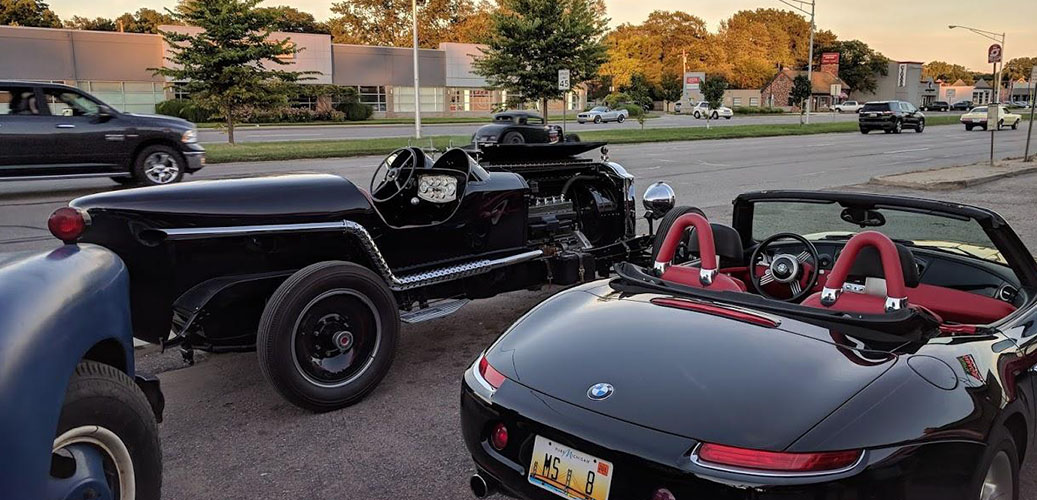 The following morning, we left our hotel around 8 a.m. to beat the traffic to M1 Concourse. We timed it perfectly; we were able to get to our parking spot without hassle! At 8:30, the place was already hopping with workers making sure everything was set up right and car show attendees were doing final passes on their cars to make them spotless for the Show & Shine.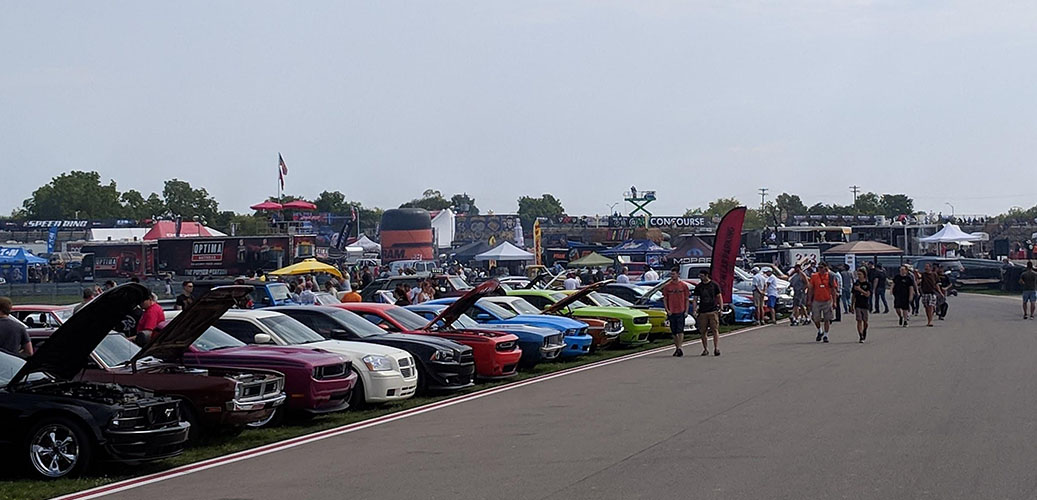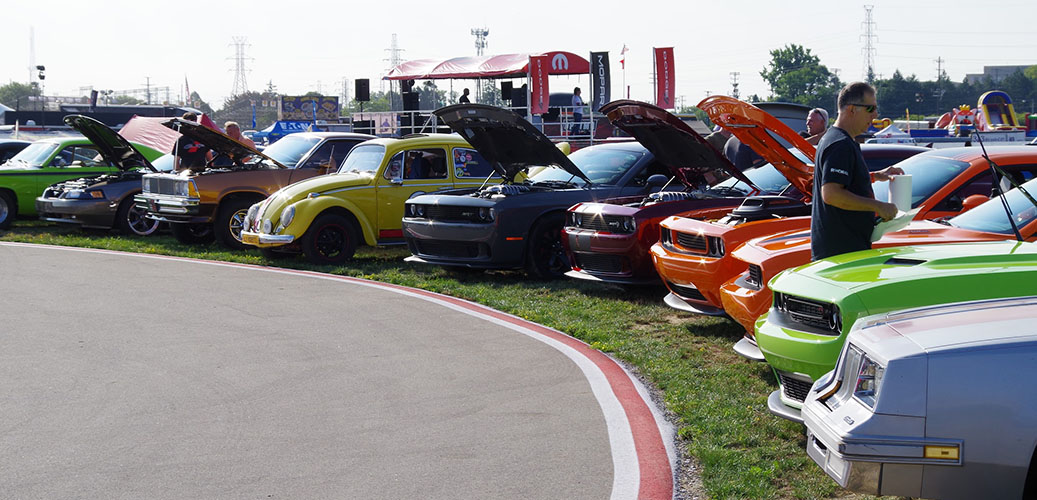 The Thrill Rides weren't scheduled to open until 10:00, but Dodge wanted to make sure the cars were perfectly set up, so around 9:00, you could hear the whine of the supercharged HEMI® engines and the screaming of tires being abused all throughout M1 Concourse. I wanted to see the lineup of cars that were there to race, so off to Woodward I went.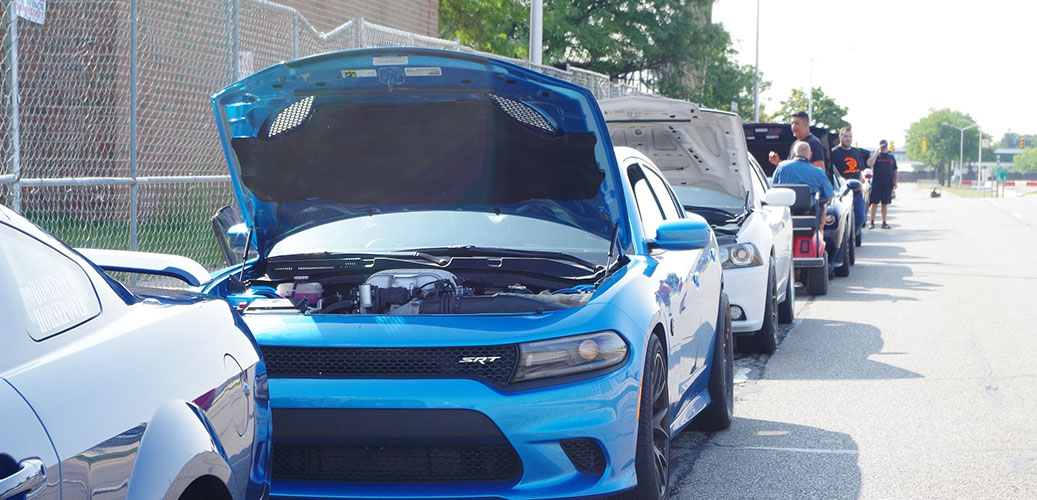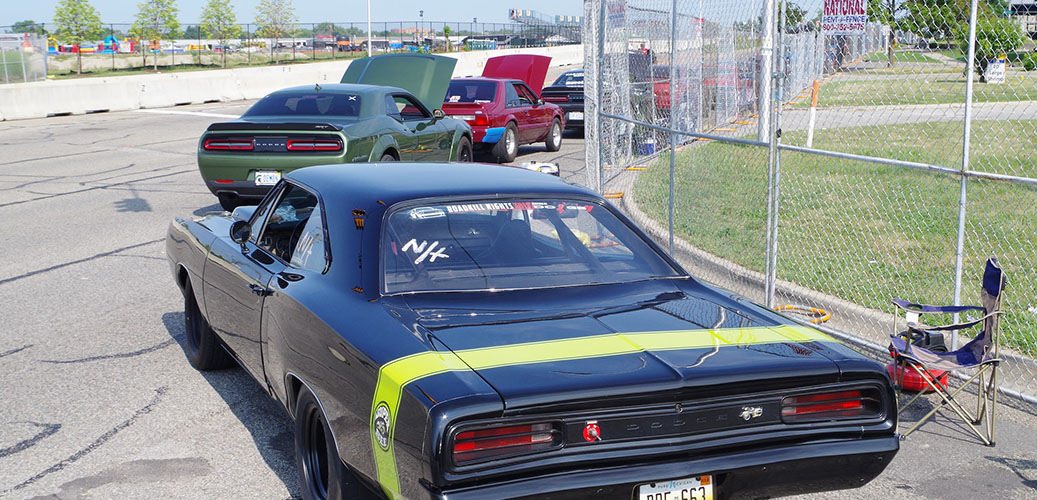 Being this is first and foremost a Roadkill event, every make and model is able to run the 1/8-mile strip of Woodward Avenue. This year, Dodge broke out the competition into two categories – Small Tire & Big Tire – and offered a bonus of $5,000 for the fastest Dodge in each category. This is on top of each category's $10,000 purse. With this much cash on the line, the event brings out some seriously fast cars. Being the Scat Pack superfan that I am, that was my first search of the cars lined up.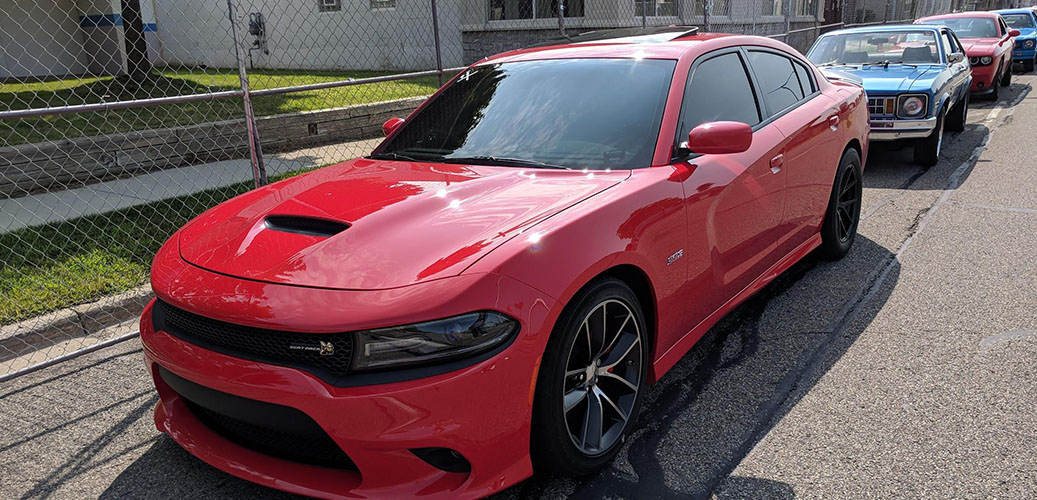 It didn't take me long to find the Dodges that were there to race on historic Woodward Avenue, and I wasn't disappointed! Judging by some of the cars lined up to race, they were there to have fun and not compete; something I strongly advocate. Competitive racing is fun, but just lining up the car and racing yourself, trying for those PBs (personal bests), be it reaction time, 60fts or E.T.s, honing your own skills on the track really isn't something that can or should be done off it.
It was fun watching the cars launch, because you could tell it was very challenging compared to your usual drag strip. I don't think the city engineers of Pontiac ever thought about making sure this section of Woodward could also be a 1/8-mile drag strip. The road is crowned and not a lot of rubber actually adheres to the pavement. Roadkill Nights lives up to the Legal Street Racing moniker, especially when a racer took out the tree hardware! Racing was delayed for a bit as they tried to repair the timing mechanism and christmas tree. The tree was down for the count when racing resumed, so it really felt like old school grudge racing, with a hand drop start. I noticed quite a few people jumping the hand drop, not sure if that was intentional, or if that kind of start is a foreign concept for some racers. Hopefully, next year, Roadkill Nights will have some bulletproof hardware for the lights and timing.
Shortly after dinner, the racing took a break to get in one of the highlights of the night, the Celebrity Race! Dodge had thrown up a prize of $10,000 to the charity of the winner's choice, so there was truly something to race for. The automotive celebrities that were racing this night were Mike Finnegan and David Freiburger of Roadkill fame, Leah Pritchett and Matt Hagan of NHRA fame, TV host & presenter Cristy Lee, Richard Rawlings from Gas Monkey Garage, Bill Goldberg (of WWE fame who is a Dodge Challenger SRT Demon owner and podcast star from CarCast) and, finally, fellow CarCast host Matt D'Andria.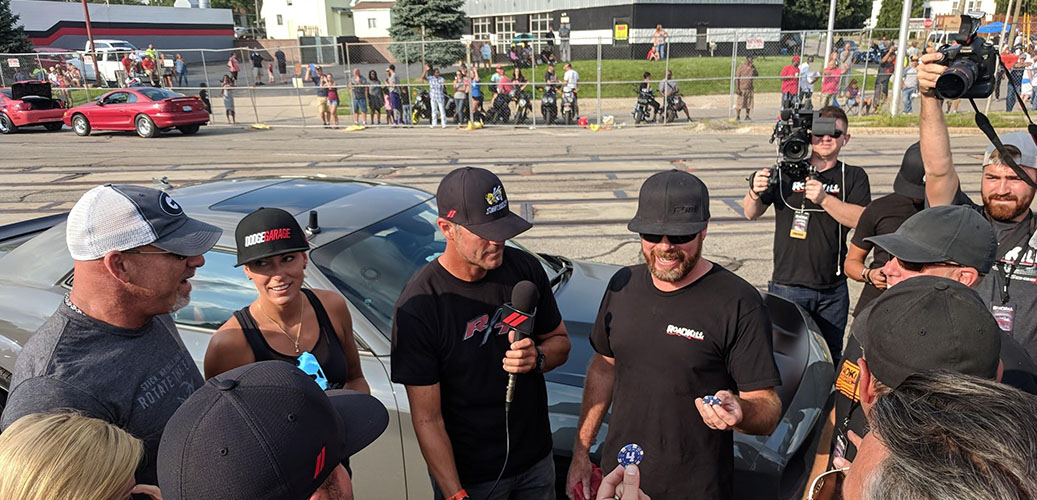 To draw who would race who, poker chips with numbers on them were used. The process of drawing chips was like watching a group of old friends chatting up a storm after a long absence of seeing each other. Of course, there was plenty of trash talk that can't be repeated!
Leah Pritchett was picked to go against Richard Rawlings, so, of course, a side bet was involved. As you're reading this, I'm sure you saw what happened when the hand dropped on the race. I didn't ask RR what his plan was, but I got the feeling he knew Leah would win, so he thought he'd entertain the crowd with a 1/8-mile burnout, which quickly went awry. Stunts like this either work brilliantly or fail miserably. I'll let you be the judge, but here's what the car looked like when he returned to the staging lanes after riding the Jersey barrier.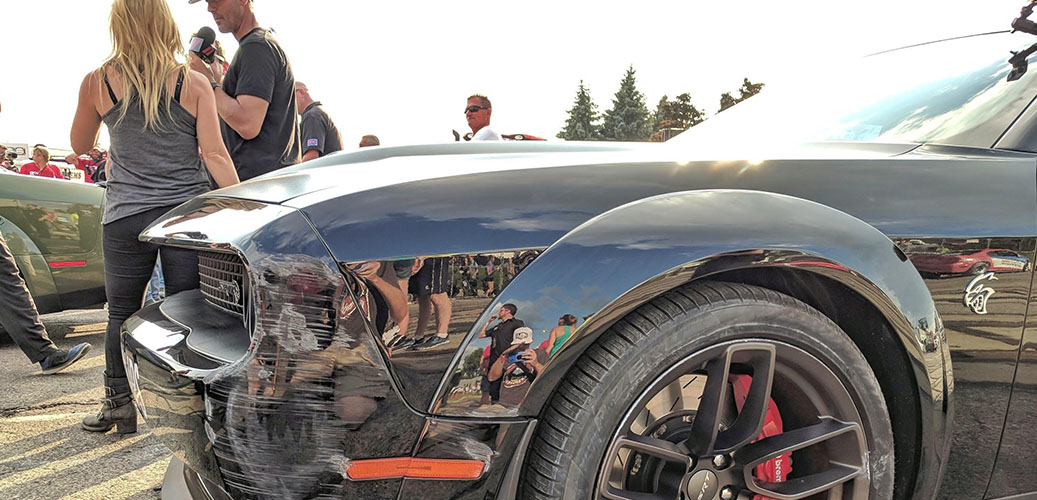 The final race came down to Bill Goldberg versus Mike Finnegan. When the the two Dodge Challenger Hellcat Widebodies launched, it looked as if Mike got a bit of a jump, but Bill was able to reel him in! As I mentioned earlier, Bill owns an SRT Demon and is no stranger to launching high-powered cars. AHERO will get a $10k boost, thanks to Bill's skills behind the wheel.
Like a flashback to last year, the end of the celebrity race brought the rain. By rain, I mean torrential downpour! It was nuts, with people scrambling to stay dry. The Dodge Hospitality trailer filled up in a hurry and the heavy rain lasted a good 20 minutes. When the rain finally stopped, the sun broke out for a brief moment, but it was getting late. The sun dipped behind some clouds and wasn't seen again. That's a problem when you're trying to dry out a street. Almost immediately after the rain stopped, the fine folks at M1 Concourse rode out with a big air-dryer rig to attempt to dry the track.
While the track was being worked on, I decided to see how the rest of the event was playing out. The drift course was almost immediately back up and running, but much quieter now that the pad was wet. It still looked like a blast, and judging by the smiles of people exiting the cars, still just as fun!
Over at the SRT Demon Simulators, people were still lined up to perfect their launch of the car. If you're not familiar with the SRT Demon Simulators, they're full-size cars where you hop in and try to get that perfect reaction time, along with the best E.T. When launched right, the car physically lifts up. It's the best damn video game and I want a set for my future garage. Maybe when Dodge is done with them, I'll find a way to make it work.
Walking back to Woodward, the flame cars and trucks were out on the track. One part track dryer, one part entertainment. One of the trucks in particular was putting up huge flames and you could feel the temperature rise as a result. Even with all that fire and heat, the probability of more racing was slim. After a few more passes, the call was made; racing was done. Time had run out and the track was still wet. Dodge decided to split the purse equally among the top 8 qualifiers in each class, and still awarded the additional $5k bonus to the fastest Dodge in each category. For Big Tire, a beautiful 1968 Charger won the bonus, even though he badly hurt the engine in qualifying. Really worked out great for him, as I'm sure that $5k will help with the teardown and rebuild.
With that, Roadkill Nights powered by Dodge had come to an end. It was an amazing experience that I got to share with a good friend. We thought about cruising Woodward to see if there were cars still out, but that 12-hour drive back to Minnesota had us thinking otherwise. To everyone that made Roadkill Nights so amazing: Thank you! I can't wait to come back next year!