"Our cars have changed a lot in the past eight years. So has Lone Star Mopar® Fest." That's Space City LX's Rob David talking about their annual event that's part car show and part drag race just outside Houston, Texas.
There are literally thousands of car shows across the country each year and, truthfully, few stand out as anything particularly special. Not that they're bad, they just seem to do the same thing. This club and this show are exceptions. Rob tells me, "We are known for being family friendly. We don't care if you're mild or wild; we want to be together." And with that comment, our discussion made an interesting turn, talking about guests' expectations…after all, what is it that makes a show something that excites participants? Why would you come back year after year and bring new friends along each time? "We've always had incredible support from participants. It's like we're throwing a big party for them, whether they're local or traveling in to be part of it, they're our guests."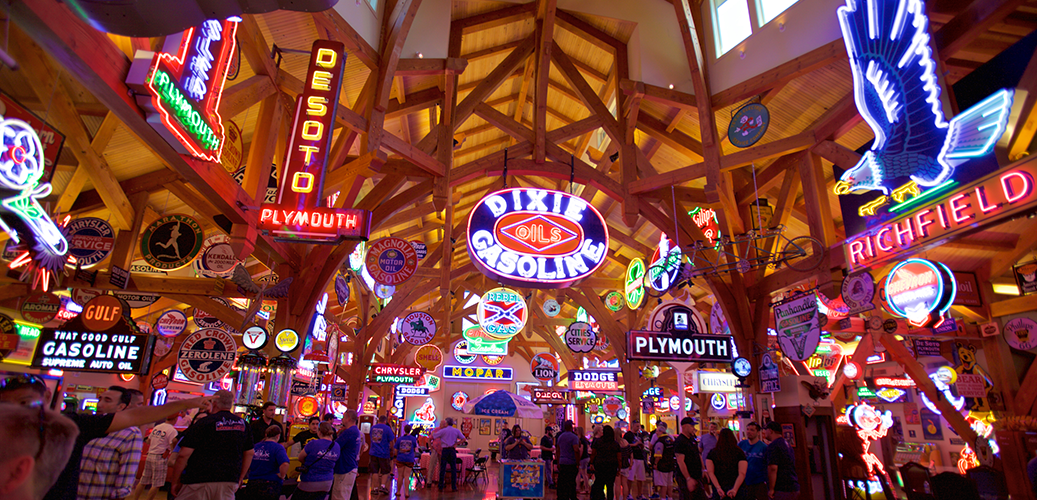 Right about then, I point out that it sounds like we are talking more about a small business than a local car club. Rob gets excited by this, because in a way that's exactly what is going on. "You have to run it like a business, there has to be organizational structure. It doesn't have to be rigid, we're talking about a (club as a) living organism." I've been involved in car clubs since I was 16 and find myself nodding as I listen to Rob. He's right and the best clubs and best events are always ones that are well organized. Lone Star Mopar Fest is no different. He points out, "Over the years, it's grown to such a level that we've had to bring in a lot more help. This year, we really have taken ownership. We are performing at high levels on a large scale…it isn't just 2 or 3 people, it's nearly 100."
As we talked about the event and what it means (and where it may go in the future), Rob says that LSMF is "an extension of Space City LX. We take experiences from our personal daily lives and bring that to the club." Clearly, those passionate people, from so many different walks of life, can come together with a goal in mind. To put on a fantastic show and continue to grow the automotive scene in the greater Houston area, and beyond.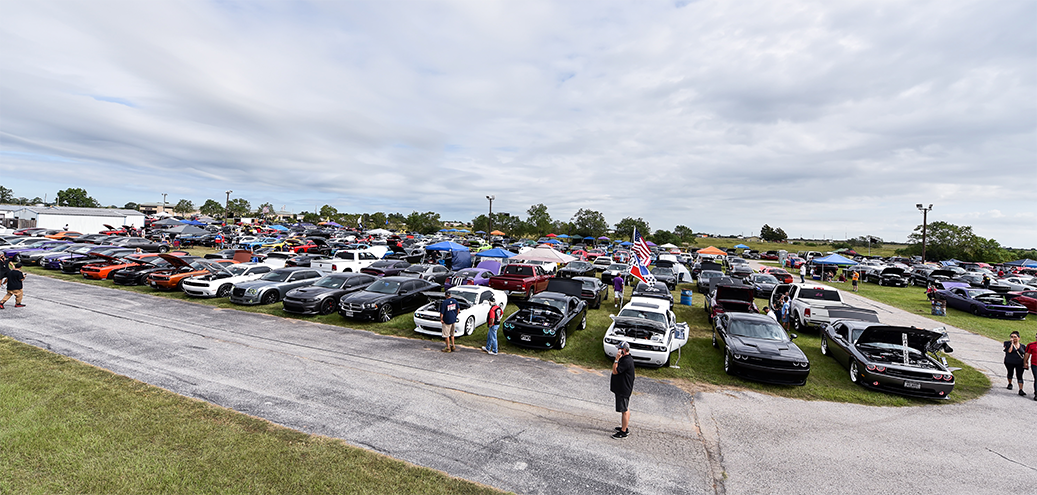 "We aren't afraid to work with other clubs, to show them our playbook of things that have worked," Rob says. "This is all about community and sharing advice and encouragement to help them grow. We don't care how big the club gets, we care that owners are connecting with owners. We want to be a resource to other enthusiasts in the Car-Munity."
So now that they have the right people and lots of guests, what's in it for you? Why should you go to this year's Lone Star Mopar Fest? "When we started this, we looked at what made our vehicles special. We asked, 'What can we do to showcase the cars?' Since they looked great and they performed well, it was logical to combine both a traditional 'show and shine'-style car show with a competitive drag race." Rob gives credit to SCLX President John Chiboroski, "He says it best, 'LSMF is where appearance and performance converge. This is a dip-your-toe-in-the-water show' and that 'it's not the biggest car show or the biggest race, but it's great to have somewhere to try it.' If you've never shown your car, give it a try here. Never raced? Come make a pass."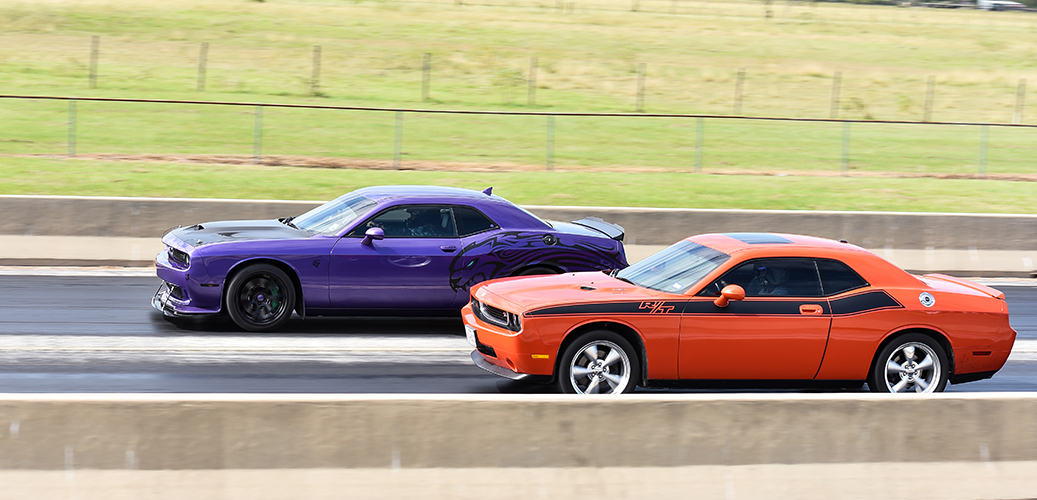 As the years have moved on, the Space City team has had some real high points, including a relationship with Lone Star Motorsports Park that has hosted the event since the beginning; special appearances by automotive celebrities like Rhys Millen who brought the Pennzoil SRT® Hellcat drift car; and even Don Schumacher Racing has brought dragsters. Vendors and guests have become friends. They have a tremendous relationship with Pennzoil (which predates when the brand became the official factory fill) and the excitement continues this year with new friends, new brands coming on board and special guests like the factory Dodge Drag Pak "El Bandito" that's been crushing it in NHRA Factory Stock and Wesley Motorsports who is bringing out their Dodge Challenger SRT Hellcat Redeye racecar that ran up Pikes Peak. "I cannot confirm nor deny that they may wind up on the racetrack at some point!" says Rob with a wry sound in his voice!
Now, let's get you to this year's Lone Star Mopar Fest Powered by Pennzoil:
Friday 10/12/2018
Event Kickoff with the XPEL HEMI® Hideout Open House
Welcome Moparty, Embassy Suites Houston West Katy
Mod FX Lighting Competition
Saturday 10/13/2018 at Lone Star Motorsports Park
XPEL Car, Truck, Jeep®, SUV, Classic Show
DV Werx Classic Showcase
Friends of LSMF Race Program
Feature Racecar Exhibition
Mod FX Swap Meet
Food Truck Corral
Saturday Night
East Coast Moparts Prize Bash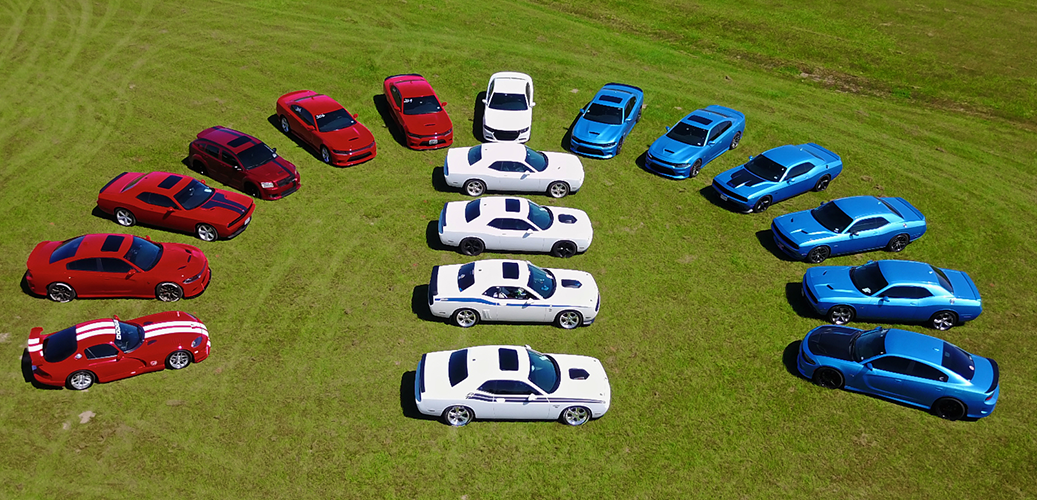 All Mopar vehicles are welcome to participate. Discounted tickets are available online until 9/30/18. Tickets are available at the gate for participants and spectators. Better still, proceeds from the event help the club ship care packages to our overseas military.