They might have been built during the era of LBJ, psychedelic music and the Vietnam War, but they still pack a mighty punch some 50 years later. The 1968 Super Stock HEMI® engine-powered Dodge Dart and Plymouth Barracuda carried the flag for Chrysler on the drag strip battlefields for five decades. These purpose-built drag machines, assembled off-line at a Hurst facility in Ferndale, Michigan, have scorched the strip every time they get hammered by their drivers. Quite a testimony to the engineers, such as the late Tom Hoover, Dick Maxwell and others in Chrysler's Performance and Product Planning Groups. Neither of these dedicated and passionate folks could have imagined these cars would still be raced, and winning, a half century later.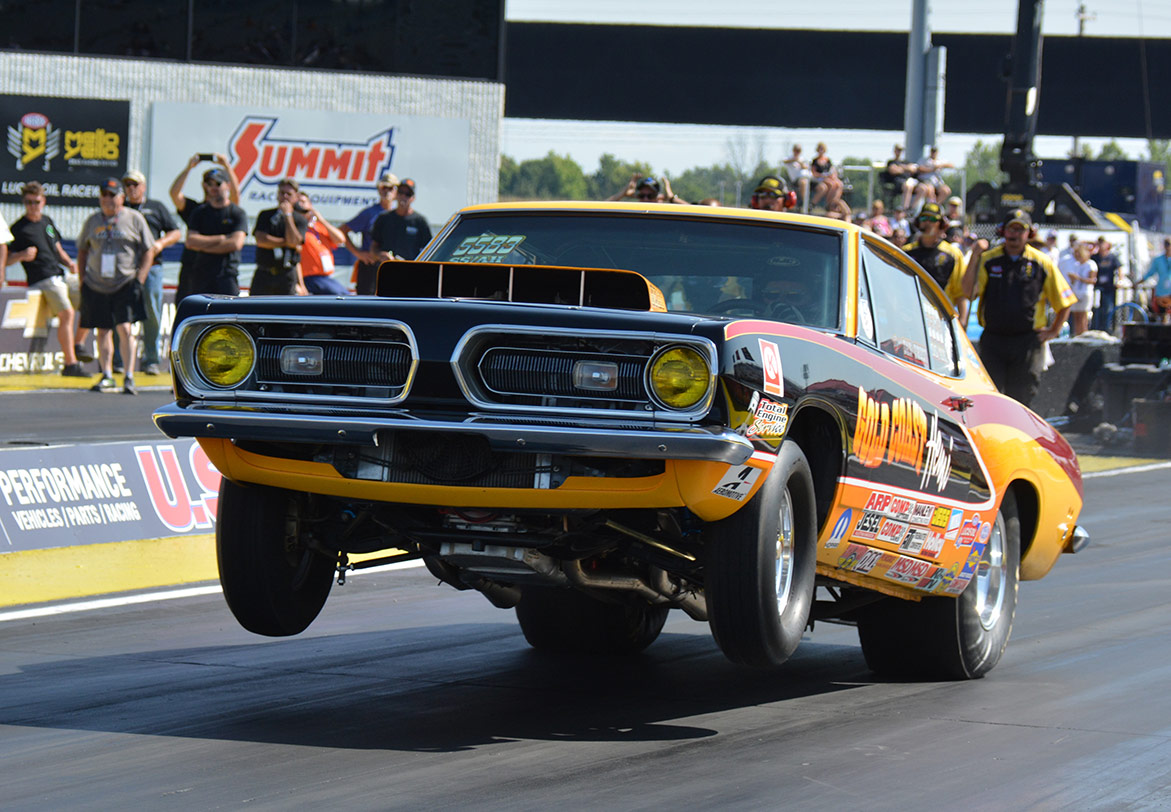 Knowing the historical importance of these limited-production HEMI engine-powered Barracudas and Darts, Mopar® Performance created a unique program for these cars back in 2001. They knew how important these lightweight, high-horsepower machines were not only to their marque, but to NHRA drag racing. Thus, the Mopar HEMI Challenge was created and has been contested for almost 20 years at the biggest drag race on the planet – the NHRA U.S. Nationals, held Labor Day weekend at Indianapolis Raceway Park. With Super Stock (and Stock Eliminator) run-offs being part of the U.S. Nats tradition, the Mopar HEMI Challenge slots right into the SS/AH class eliminations. It's a heads-up, first-man-to-the-stripe-wins battle. No breakout, no dial-in, just pure all-out pedal-to-the-metal drag racing.
The way it was meant to be.
Dodge picked up the torch from Mopar as the primary sponsor of the HEMI Challenge in 2018 and has spread all that horsepower goodness to many of the Sportsman racers. Today's Mopar Dodge Challenger Drag Pak vehicles that compete in the Factory Stock Showdown and other classes can trace its roots back to the 1968 HEMI engine-powered Dart and its cousin, the HEMI engine-powered Barracuda. These ultimate turnkey, non-street-legal racecars that an enthusiast could purchase were a game-changer.
There have been many winners over the past 19 years, but one driver who stands out is Jimmy Daniels from Yardley, Pennsylvania. This young man is barely 23 years old and yet he's already won three consecutive Dodge HEMI Challenge events (2016, 2017, 2018). This second-generation Mopar racer has a 14 round-win streak in the Dodge HEMI Challenge and is looking to take his HEMI Dart, the same one his father raced to a win in 2010, to an unheard-of four-peat victory.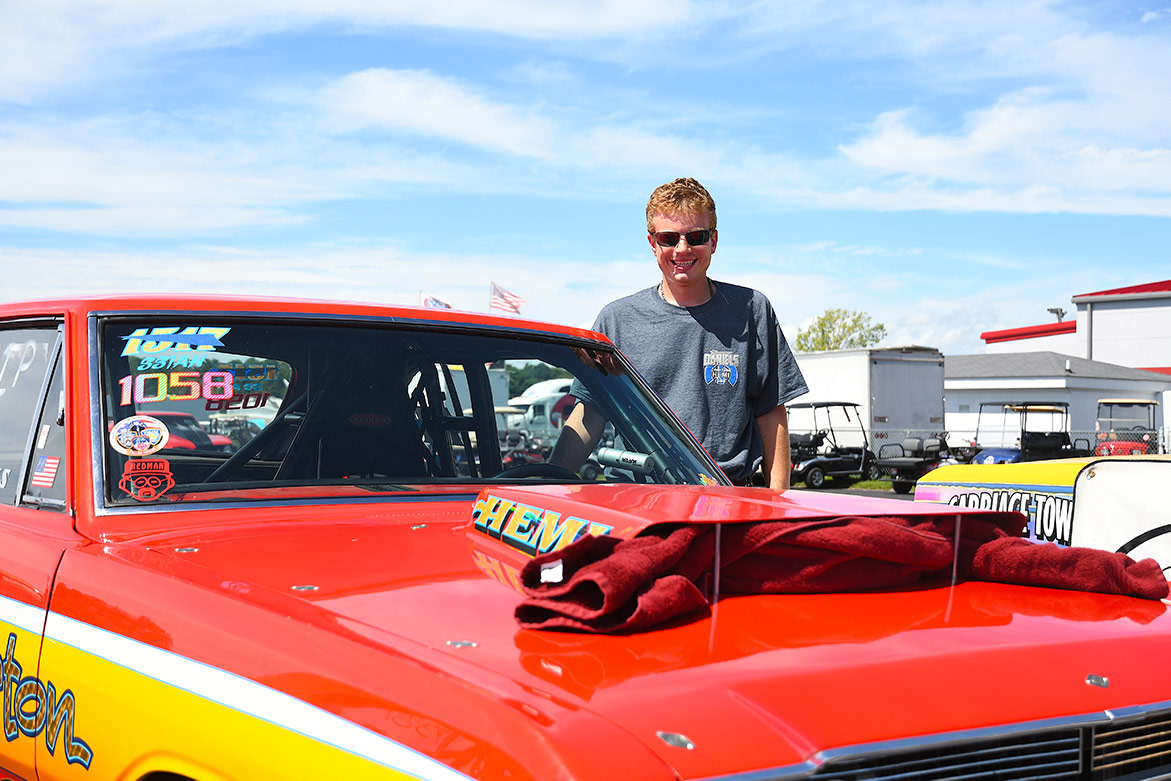 "I remember the first year [2016] that I drove in Indy, and I had almost no experience," Daniels recalled. "I was supposed to drive the car in Englishtown, and we had a chassis issue after going back to the automatic [transmission], so I think I might have had four laps under my belt when we got to Indy. I think my first full pass was in Q1. I really just wanted to qualify and maybe win a round or two. I never even thought about winning the race. Then, to go out and win a second and a third time is unbelievable, especially to win a race with so much prestige."
For young Jimmy, he's extremely optimistic he can make this happen as he has the best equipment the right people in place as he sets out to make HEMI history at NHRA's biggest event of the year.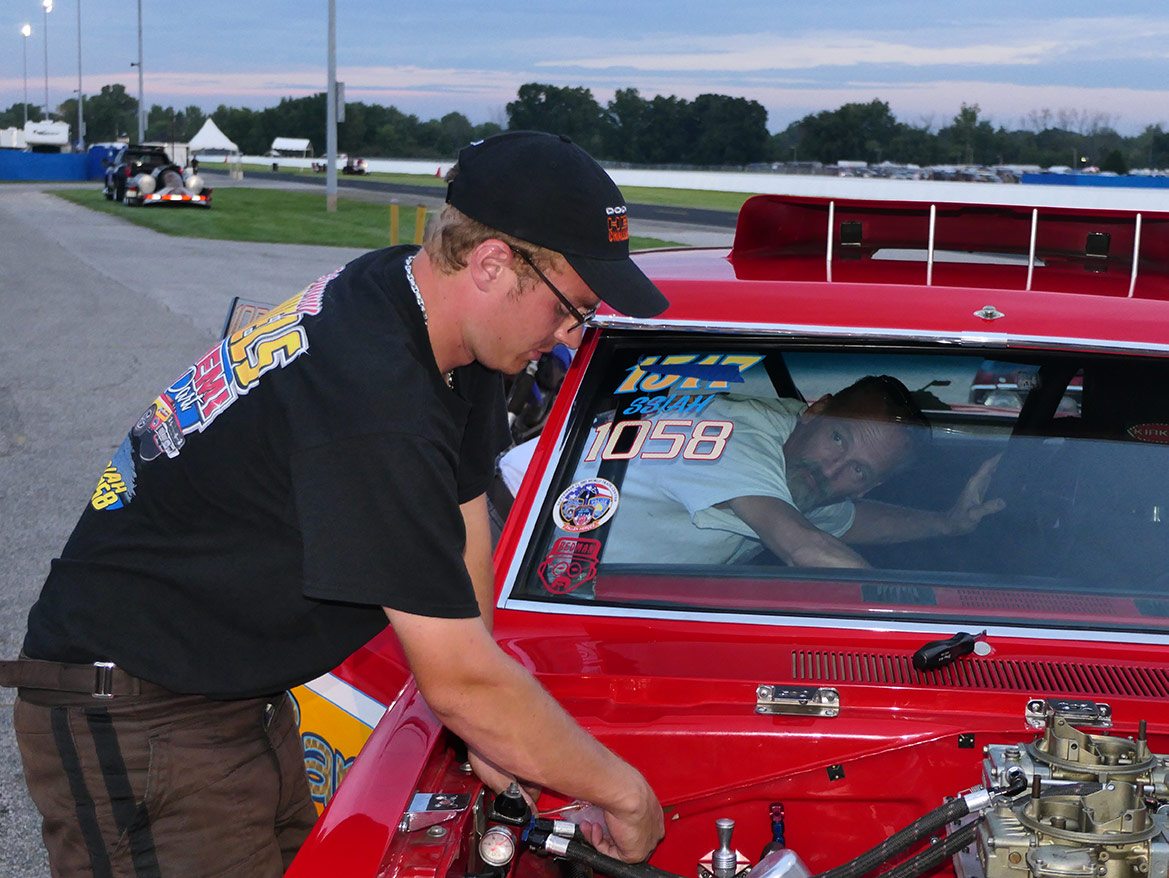 "I think our odds are actually pretty good," said Daniels. "We finished putting the car together last week, and it was ready to go three weeks before the race. Ray and David [Barton] freshened the engine, and as long as the driver can do his job, I know the car and the engine will be there. Of course, you always need some luck. I think I've been coming to this race for about 15 years when my dad was driving, and we've seen some crazy stuff happen."
For any racer, winning the Dodge HEMI Challenge just once would be a dream come true and the highlight of any driver's career. But to win this hard-fought race three years in a row while in your early twenties is like a fantasy dream. And unlike just any other race, the Dodge HEMI Challenge is the highlight of the racing season for any Mopar Sportsman competitor.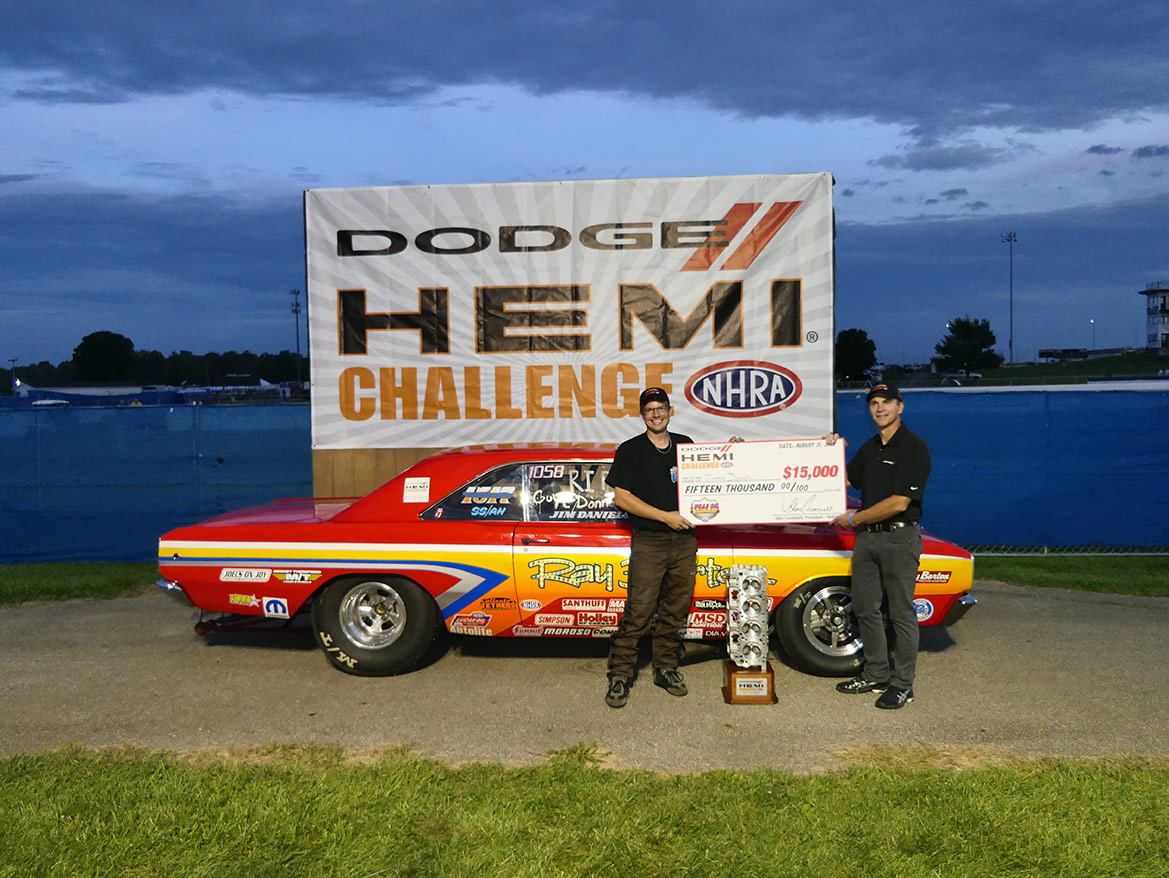 "It's just incredible for Dodge and Mopar to put on such a cool event during the biggest drag race of the year," said Daniels, who will be one of seven competitors attempting to qualify for the field of 16, wheeling a 1968 Dodge Dart. "It means a lot to my father and myself. We came out to watch the race in 2003 before he started racing it in 2007. This will be my fourth year competing in it, and our goals haven't changed. We're really happy to be part of it and excited to be competing for another trophy."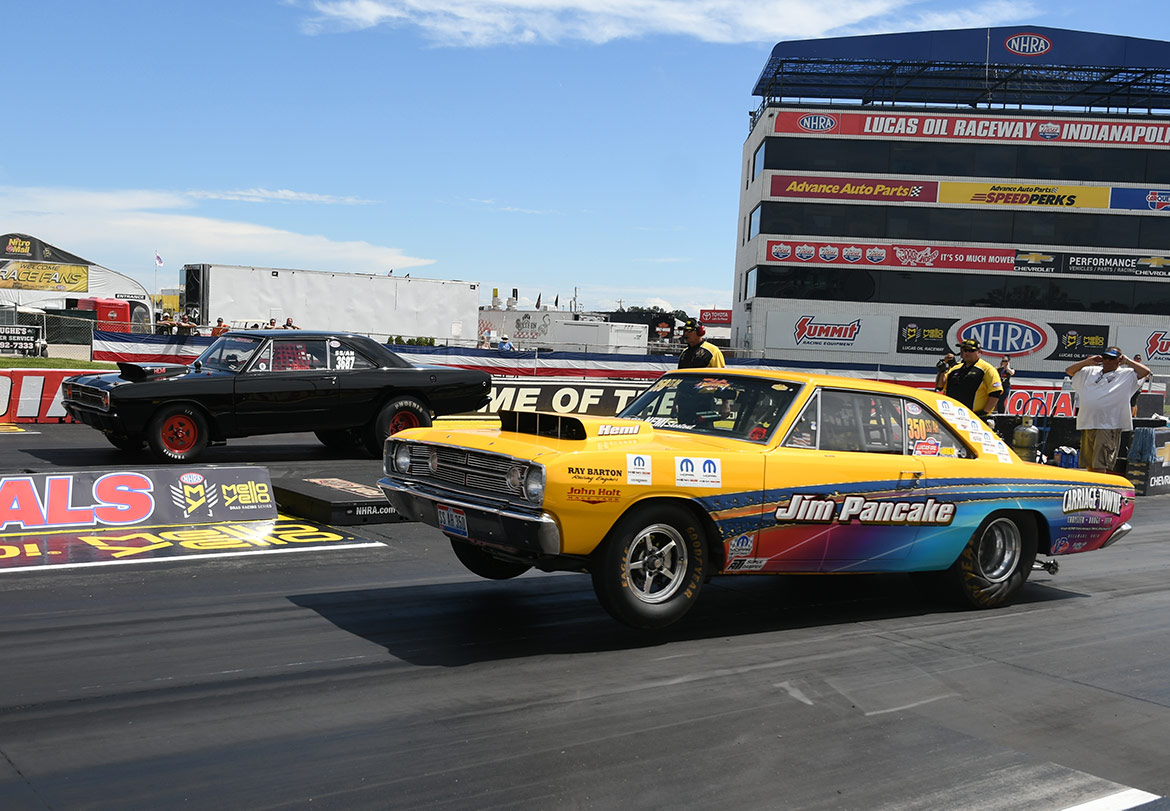 The first round of competition for this year's Dodge HEMI Challenge will take place on Friday, August 30, at 11:30 am during the running of the 65th annual NHRA U.S. Nationals, otherwise known as the "Big Go" to the diehards. If HEMI engine-powered, wheel-standing door-slammers are your thing, you'll want to get to Indianapolis Raceway Park early for the largest gathering of these iconic racecars.
They might be old-school as they breathe through a pair of Holley carburetors and have the aerodynamics of a barndoor, but there's something fierce and even intimidating when these behemoths that are five decades old turn their tires in anger. You'd think we'd get used to it after 50 years, but some things just never get old!