"Bring the sunblock … we have 192 acres and no trees!" Doug Cataline laughs. That's more than twice the size of Carlisle and four times the size of the Mopar® Nats. This weekend's Southern Plains Mopar Fest is going to be huge in more than one way. With a car show, a swap meet and competitive drag racing, they're going to pack the place … and you'll want to be there too.
Doug, along with Matt Hindi, are the guys driving the event this Saturday at Thunder Valley Raceway Park outside Oklahoma City and I got to sit down with them to get the inside scoop.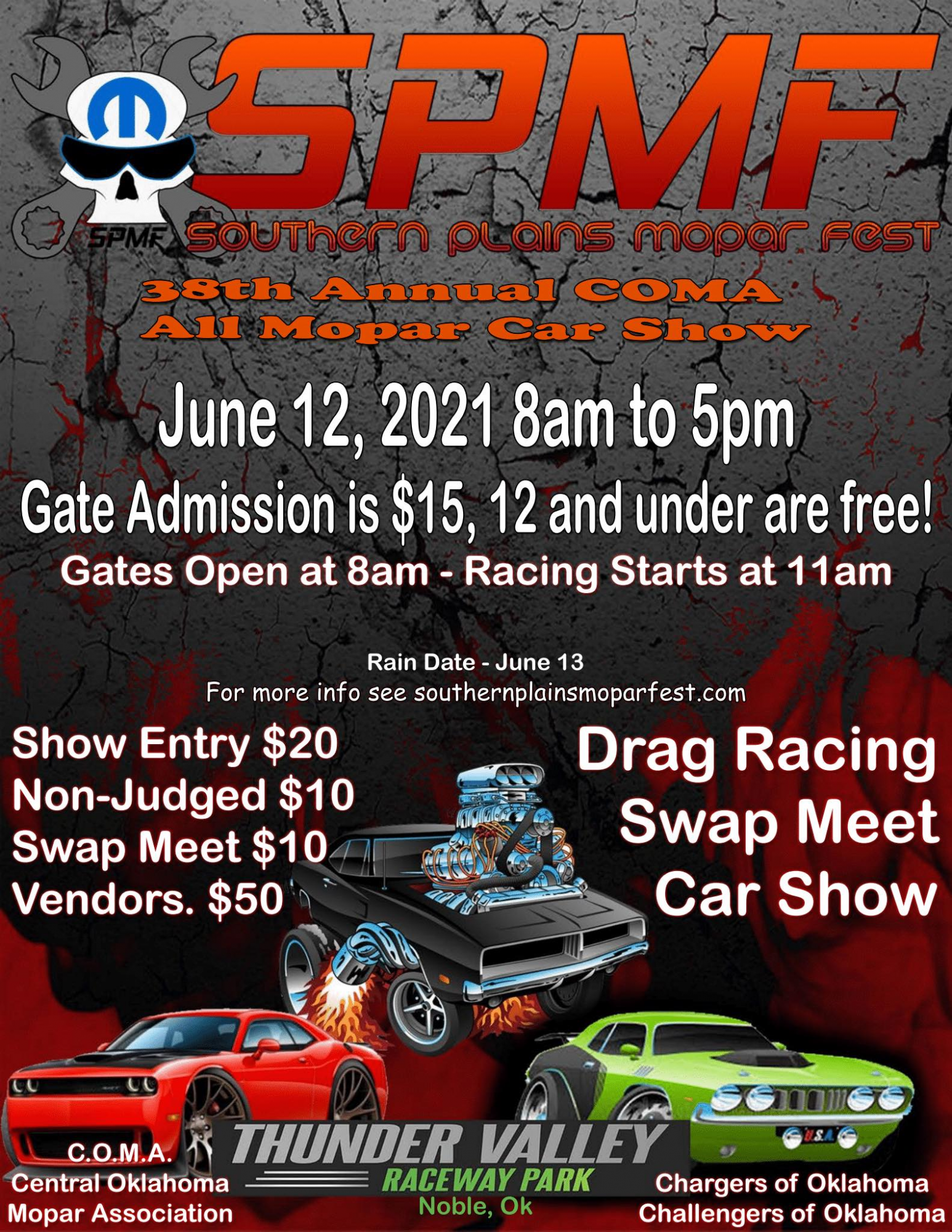 I asked Matt, "Why did you feel that this was the right time to bring back an in-person event?"
Matt says, "Oklahoma was open all of two months after COVID."
And Doug pointed out, "We did cruises when we couldn't do big things, we never stopped." They just changed what they did as a car community. This is the 38th annual show for their local club, but the first time taking it to this level. Doug says, "We're retired military … we want it all or nothing! The Godzilla of Mopar shows in the crossroads of America!"
In fact, that veteran theme will be obvious during the day. The Patriot Guard Riders will be presenting the nation's colors and they have a half dozen red, white and blue Superbirds as a rolling opening ceremony along the dragstrip. Doug calls it "Choreographed badassery for Mopar lovers and Patriots!"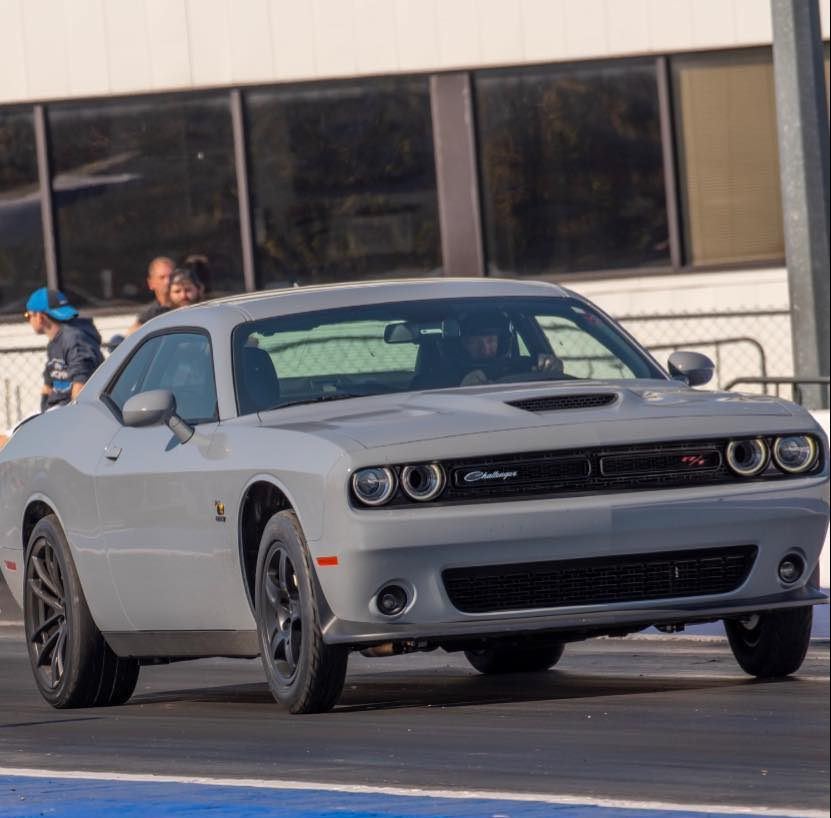 "It's one thing to put on a car show, another to run a competitive drag race event … you're doing both … and throwing in a Swap Meet on top of it all. Are you gluttons for punishment?" I asked.
Matt points out, "We started out asking ourselves 'How are we going to track this? Can we have camping? (BTW, camping is free at the track!) What about hotels? Event insurance?'"
Doug's number one priority: food! "I wanted to make sure there's plenty!" There are spreadsheets after spreadsheets to get it organized and they've done the legwork … so you can come enjoy an incredible day with other enthusiasts in a perfect car-friendly facility.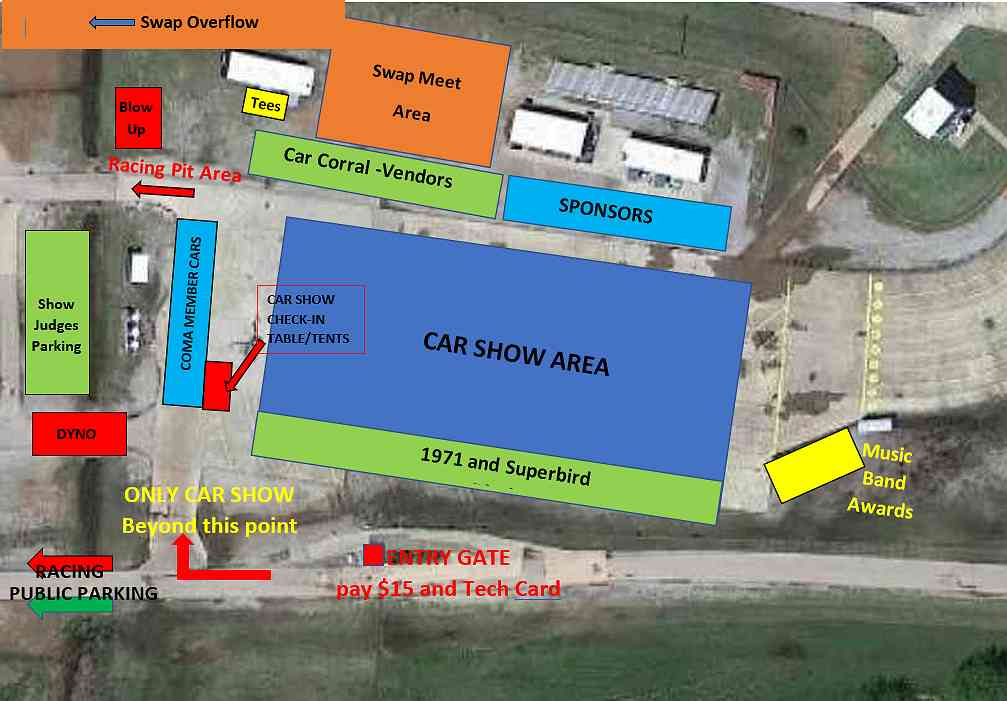 Speaking of the facility, they're getting amazing support from Thunder Valley Raceway Park. Matt says, "I was there Friday night for the Test n' Tune and everyone is excited for our event this Saturday." The track has been around for decades, but has recently re-emerged as a player in the racing scene thanks to the Street Outlaws TV show. Plus, the guys point out the OKC community is really active – both classics and modern Mopar vehicles. They'll be there and hope you will be too. If you're thinking "This is all well and good, but I'm not nearby," remember this: the track is barely three hours from Dallas and even less from Tulsa. So get your hot rod packed for the weekend. Make a road trip. You won't want to miss it!