There was a time when society looked down on drag racers. Hollywood B-movies portrayed them as possessed speed demons hell-bent on destruction. In reality, Mr. Middle-Class America just scoffed at the hot rodders as he drove his DeSoto to the office on weekdays and church on Sunday. During this era, the drag racer's "menace to society" image was just one notch above the post-war biker gangs that terrorized small towns across America and were glamorized in Marlon Brando's big screen hit The Wild One. By the start of the 1960s, drag racing started to mature. The domestic automakers began to recognize this sport that combined the growing youth culture with excitement as a tremendous marketing opportunity to promote their new vehicles and rebrand a stodgy image.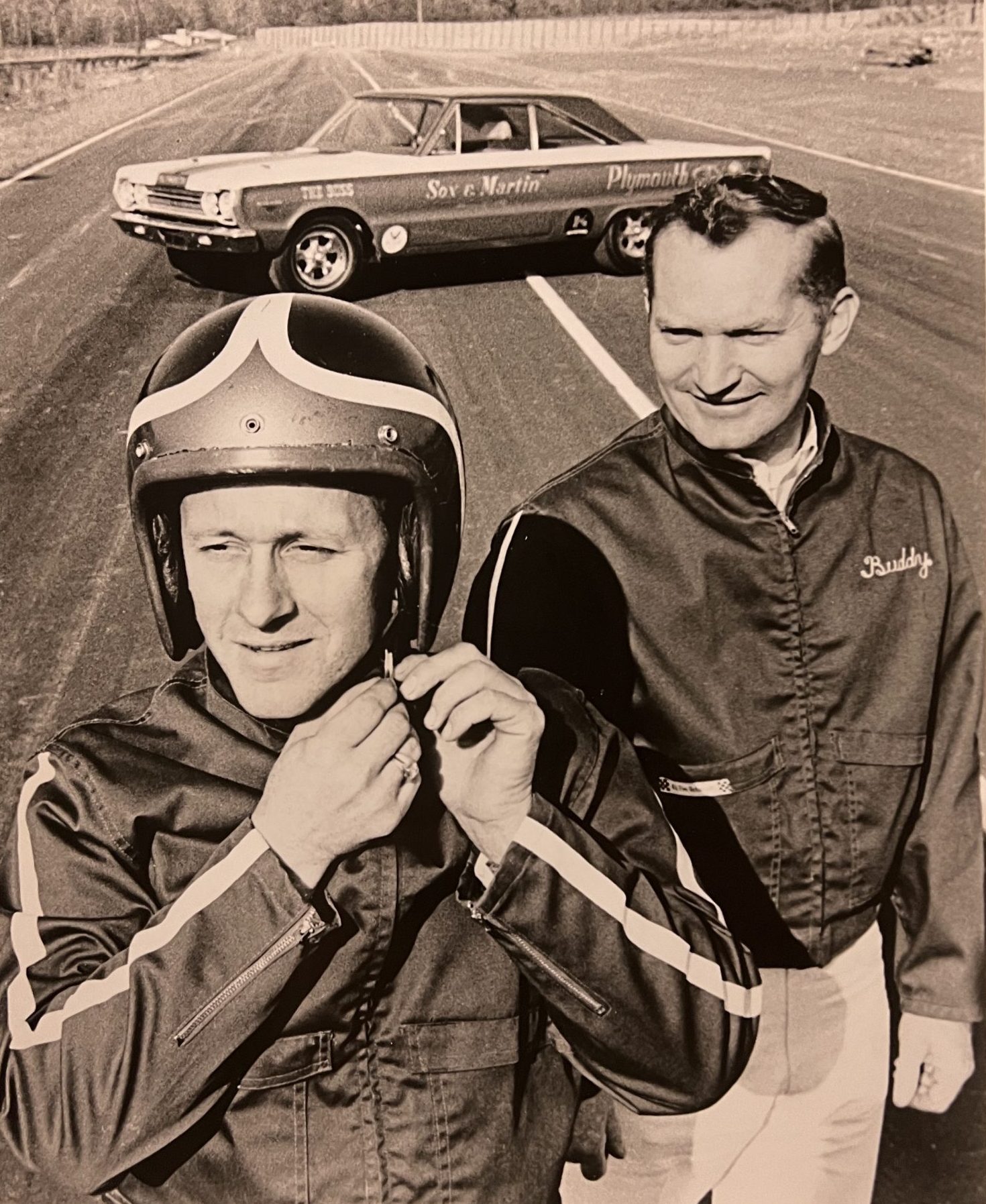 It was during this moment that a young man from North Carolina named Buddy Martin took it upon himself to build a race team. Buddy formed a long-lasting friendship with a fellow competitor who would become his racing partner for over a decade, Ronnie Sox. Buddy left the driving chores to Ronnie so he could focus on procuring sponsorships to grow his newly formed Sox & Martin Racing Team. Buddy applied his marketing skills and business acumen to provide sponsors and marketing partners a return on their investment. Buddy took the operation from a tiny two-bay gas station to a dedicated shop. He hired top-notch mechanics like Jake King, bought the best equipment, added matching race uniforms, and made sure all the team members were polite and respectful. After a short stint campaigning Chevys and Mercurys, Buddy negotiated a lucrative long-term sponsorship with Chrysler/Plymouth.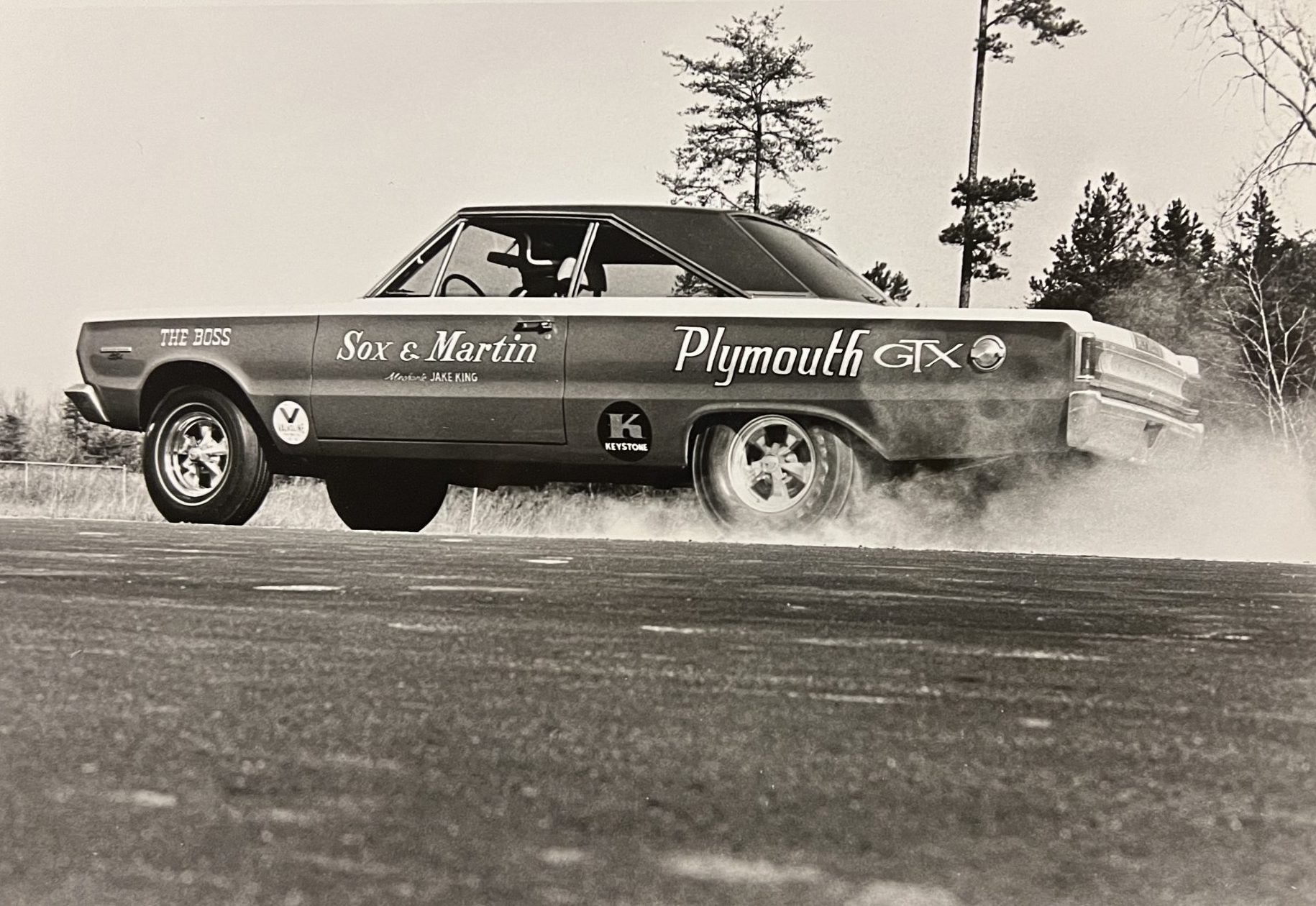 Once Plymouth was onboard, Buddy implemented more amazing marketing innovations that were new to drag racing. He was a trailblazer in promoting his team and leveraging his sponsors for more exposure. As drag racing evolved, Buddy led the charge to create the new heads-up class and without him, Pro Stock probably would not have been created. When Plymouth wanted the Sox & Martin team to run multiple cars, Buddy hired Herb McCandless, a relatively unknown driver at the national level, yet Herb could cut a light and handle a four-speed with the best of them. Buddy's legendary spit and polish image could be seen on the racecars, transporters, crew uniforms and just about anything else that had a Sox & Martin logo on it. Buddy even saw the need to generate media exposure for the team's on-track and off-track activities and hired a dedicated full-time PR manager.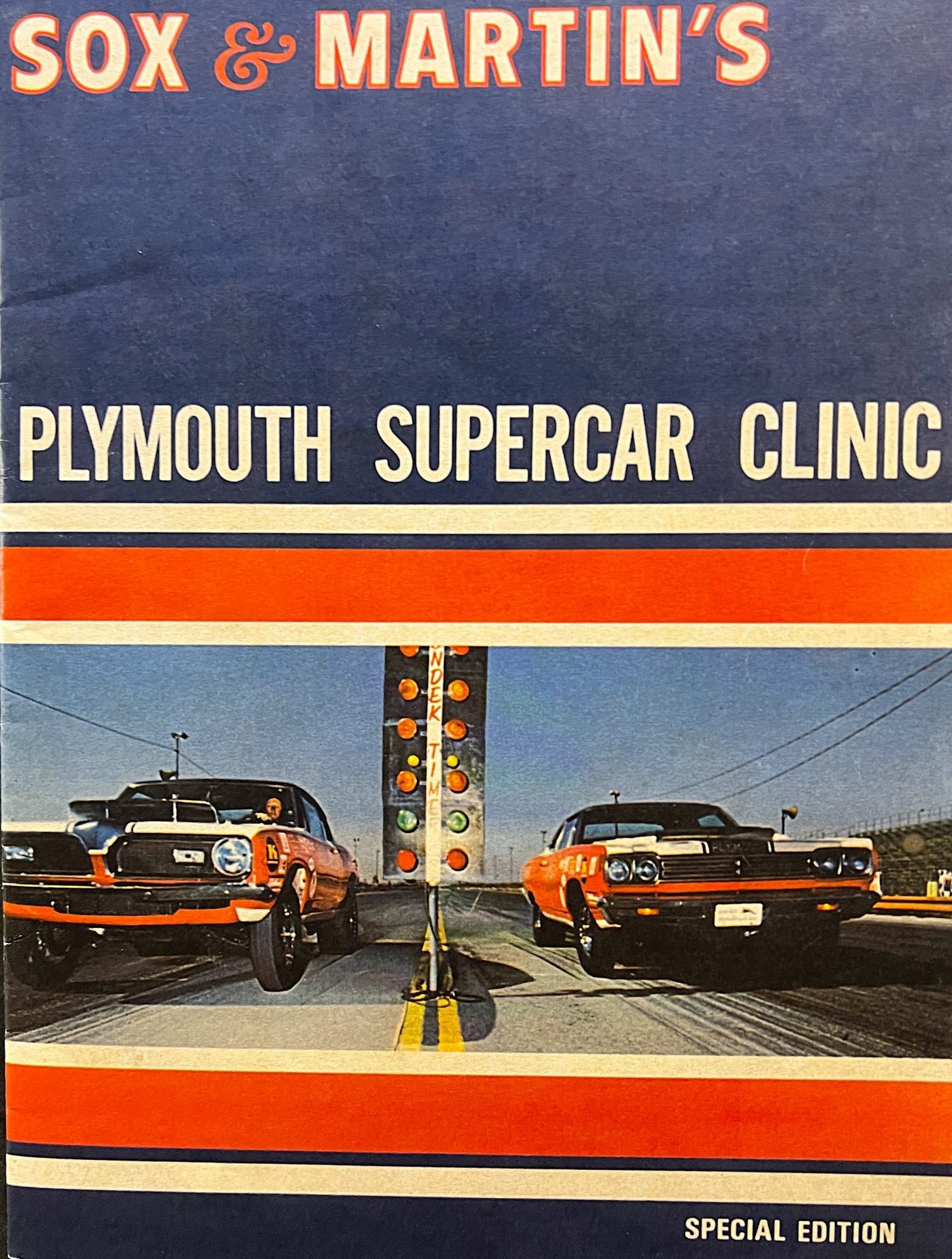 His role was to support the new Sox & Martin Supercar Clinic program held at dealerships nationwide while placing stories in major automotive publications. Buddy also had the foresight to build brand awareness among youth enthusiasts who weren't old enough to drive by partnering with toy and game manufacturers in creating model car kits, slot car sets and even board games. Despite Buddy's marketing skills and Chrysler's involvement in growing the sport, NHRA rule-makers felt the need to factor out the HEMI® engine-powered Pro Stockers. Undaunted, Buddy Martin, along with other Pro Stock competitors, created the United States Racing Team that brought together top drivers and teams to compete around the country with realistic rules.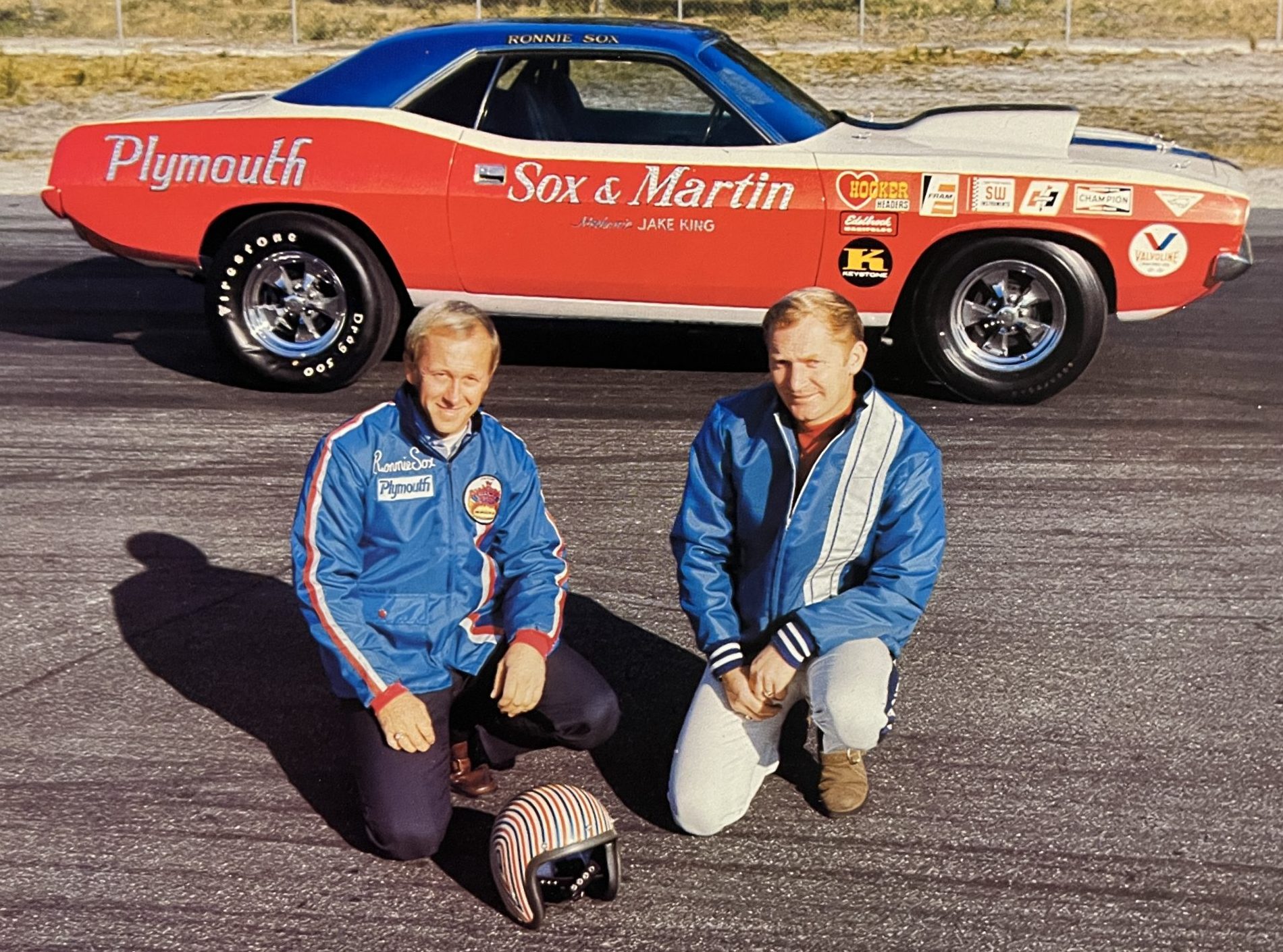 It was during this point in my youth that I learned about Sox & Martin. I was eight years old and attended one of their appearances at my uncle's Chrysler/Plymouth dealership outside Detroit in the summer of 1971. Shortly after meeting this dynamic duo of Super Stock and Pro Stock fame, I rode my bike to the local hobby store and bought their 1/25 scale Pro Stock HEMI 'Cuda kit that model maker Jo-Han had just released.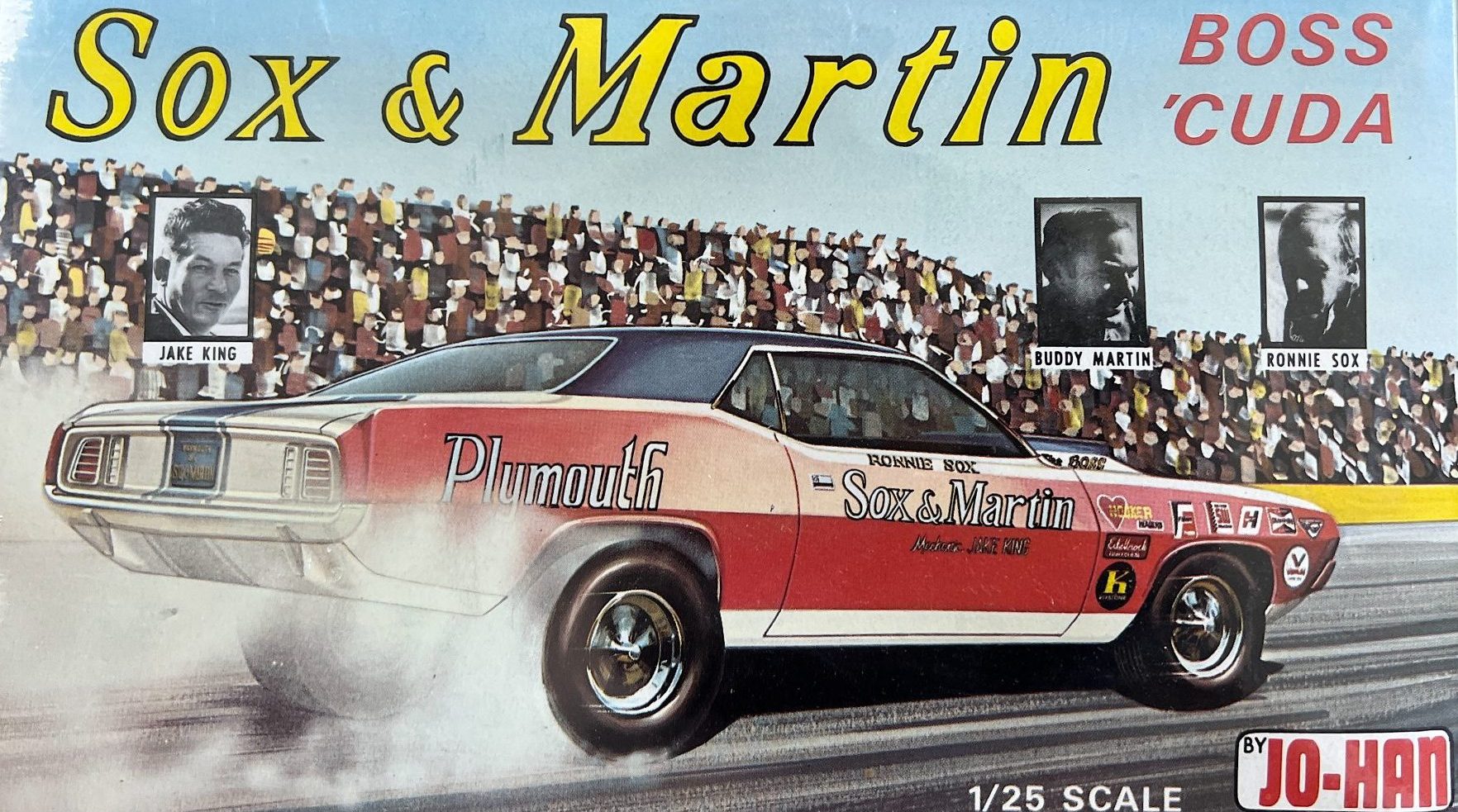 I became hooked on their red, white and blue HEMI engine-powered racecars. As I got older, I learned firsthand how innovative Buddy Martin was with his marketing genius, making Sox & Martin a household name that still resonates among the Mopar® faithful a half century later. As Jake extracted more horsepower from the HEMI engine, and Ronnie honed his reaction times and driving skills, it was Buddy who made sure the business was financially healthy and hitting on all eight. And as I studied Buddy's passion, wisdom and hard work, it had a major impact on my career path and made me emulate not only what he achieved for Chrysler/Plymouth, but also for the sport of drag racing. It was the example Buddy set that made me work hard in my career path that included Dodge, SRT®, Mopar, Federal-Mogul, Castrol and numerous other aftermarket companies that used drag racing as a marketing tool.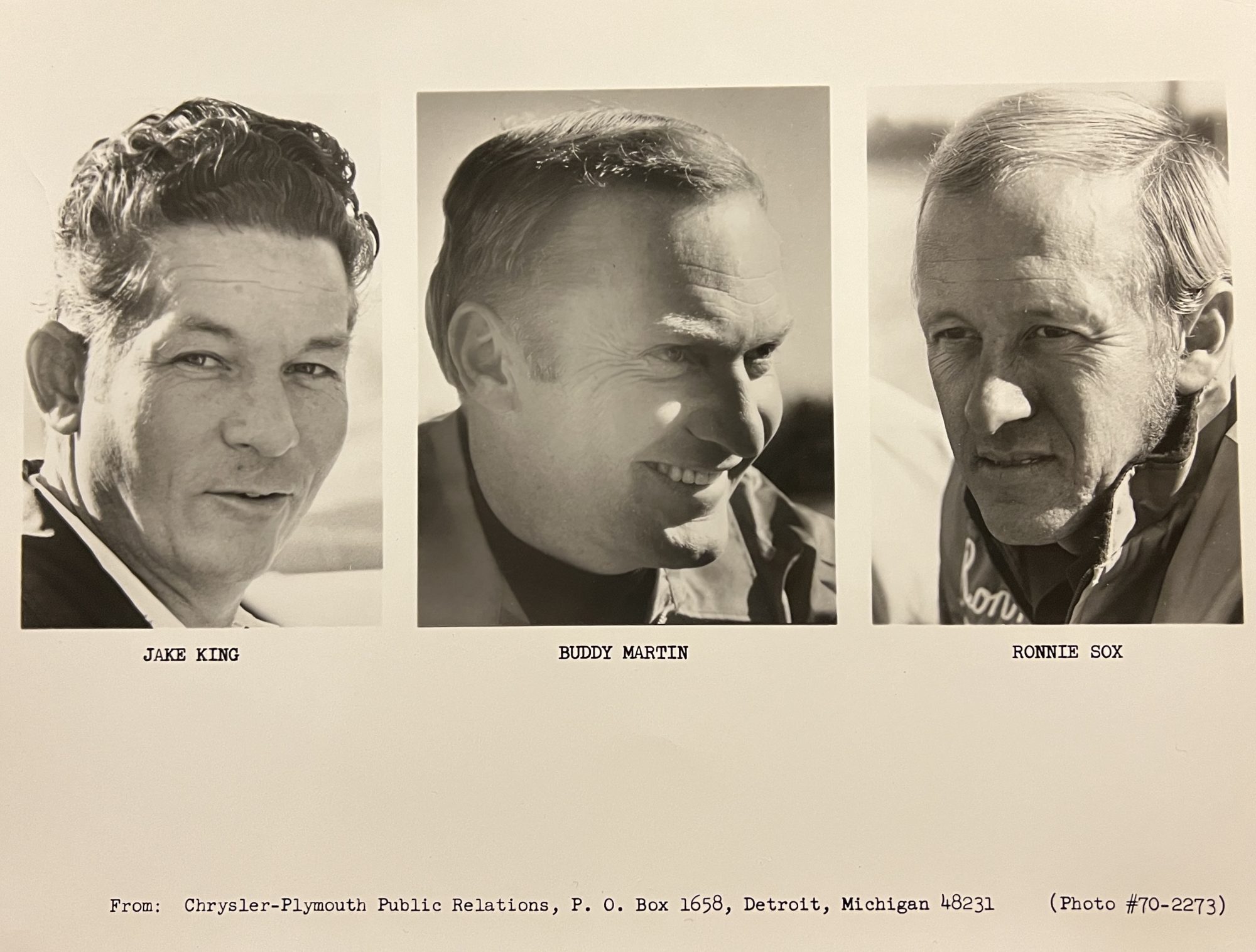 It's been an honor to call Buddy Martin my friend and someone I've looked up to for decades. His trademark southern hospitality and genuine kindness has made the world a better place.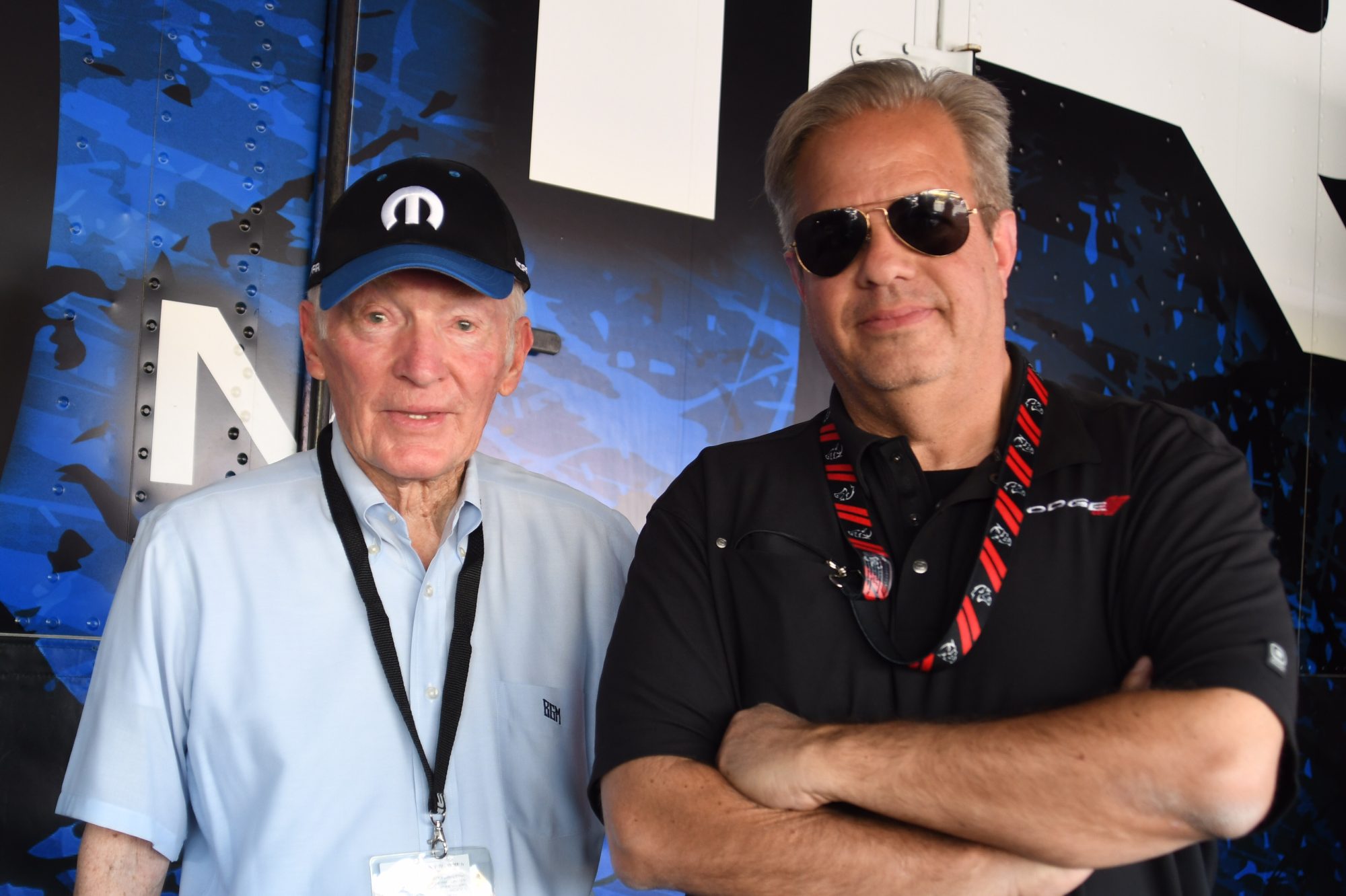 Buddy Martin, along with former Sox & Martin team driver Herb McCandless, will be giving fans a glimpse of the glory days of Super Stock and Pro Stock racing while signing autographs at this year's Carlisle Chrysler Nationals on Saturday, July 16. Make sure to stop over to listen to some Mopar living history! In the meantime, check out these cool images of the infamous Sox & Martin Racing Team from back in the day.