Drag racing history was made over the weekend as Dennis Chaisson drove his 2021 Dodge Challenger Mopar® Drag Pak to victory during the NMCA World Street Finals. It was a hard-fought battle as a slew of Mustang Cobra Jets were within striking distance while COPO Camaros stood ready to put the clamp down on Chaisson's march to the winners circle. It was an epic battle between Dodge, Chevy and Ford for drag strip dominance and bragging rights. A lot was riding on this race as it was the final NMCA event of the season, but as the Christmas Tree flickered yellow and ready to tickle the green light, Chaisson planted his right foot firmly on the gas and his Drag Pak blasted off the line and lit up the top end scoreboards with a stellar run of 7.80-second ET and rocketed to almost 179 mph to Tripp Carter's slowing 8.74-second ET as his wounded Cobra Jet developed engine problems at the top end and slowed dramatically to only run 114 mph. It was a significant win considering Chaisson just picked up his new Drag Pak a few months ago, and has only been racing in the NMCA Holley EFI Super Car and NHRA Factory Stock Showdown class for five months.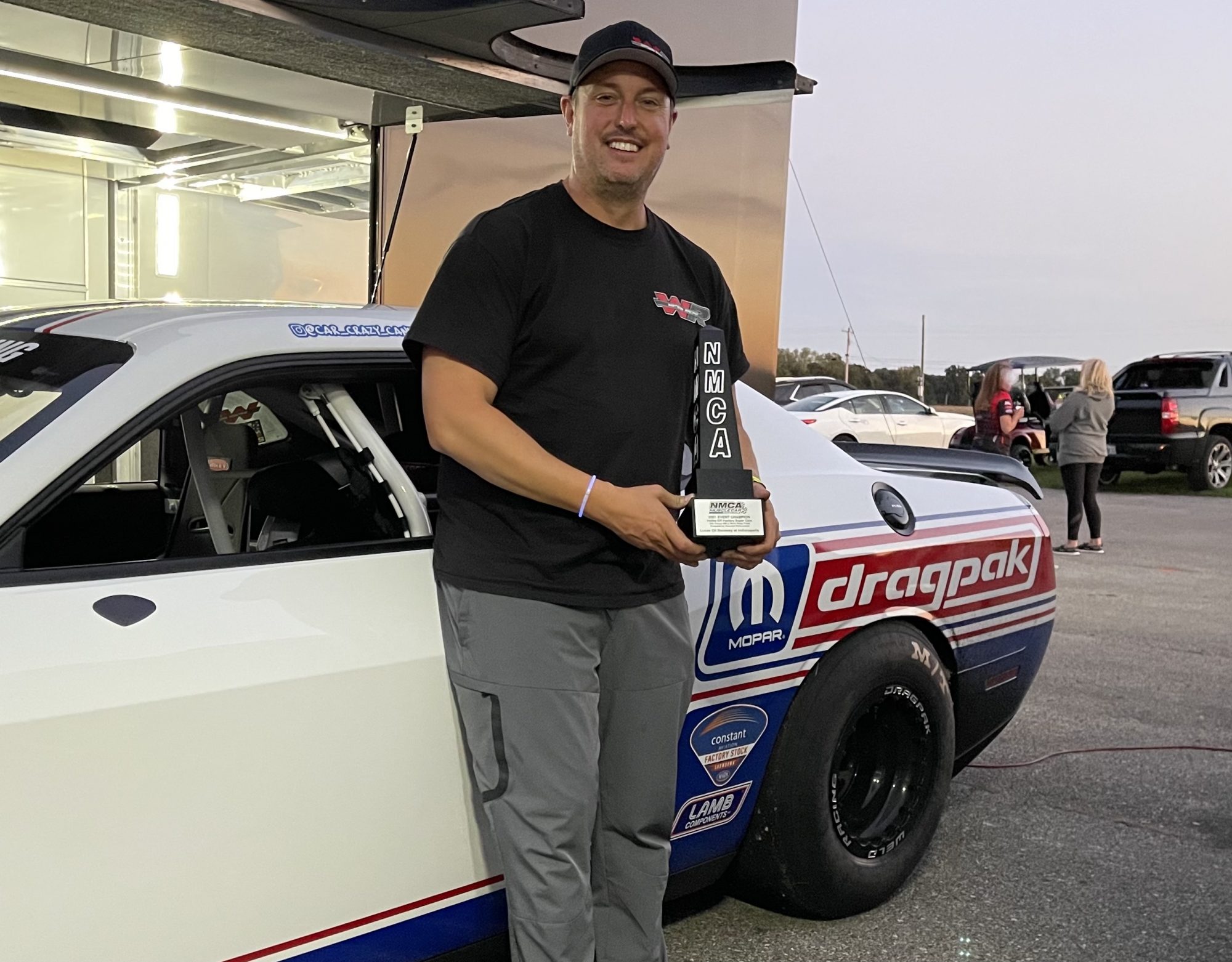 "Being a rookie was very intimidating at first, I had no idea what I was in for when I first got the Drag Pak. The most racing I had ever done was local weekend events with my Dodge Challenger SRT® Demon, nothing really competitive at all," said Chaisson. "I contacted the Dodge//SRT Drag Pak team and they were super helpful and understanding. They gave me great advice on the car, what to expect, guidance regarding the new Drag Pak and how to run it. They also gave me some good advice that stuck with me still to this day. They said it's important to find a team you like and trust. One that aligns with your goals and values and then stick with them. Don't bounce around and have too many cooks in the kitchen. After having multiple people reach out to me offering their services and talking to some local shops, I quickly started to realize what I was looking for in a race team. I heard from multiple people that Chuck Watson, and the Watson Racing Team are not only a great group of people, but also very competitive with a diverse group of racers who know how to set up, build and tune the best cars in the business."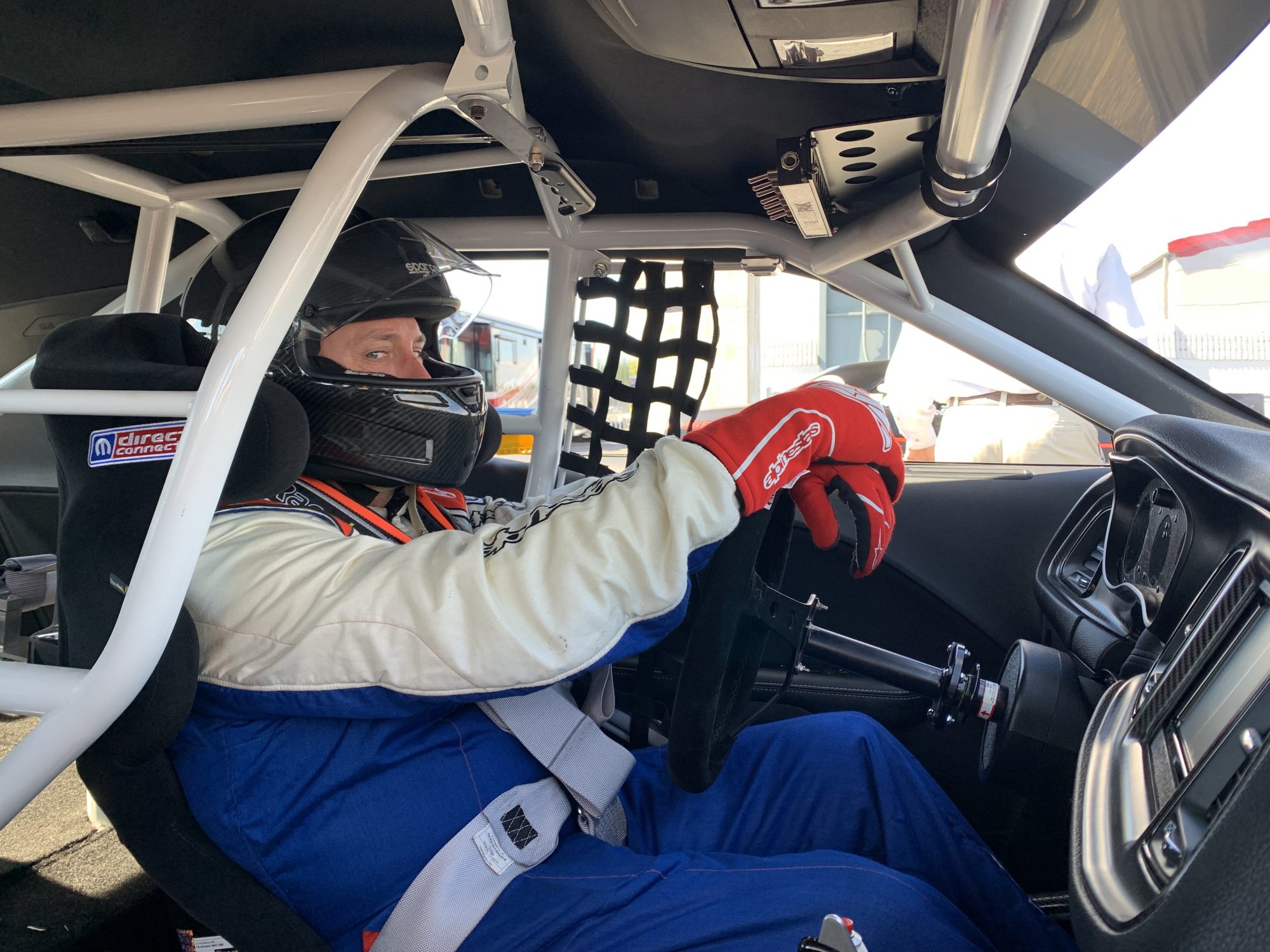 During qualifying on Friday and Saturday, 12 cars showed up to rumble in the Holley EFI Factory Super Car class that included seven Cobra Jets, two COPOs and two Drag Paks. Chaisson and fellow Drag Pak pilot Geoff Turk faithfully carried the Dodge//Mopar banner. Tripp Carter's Mustang led the qualifying at a stout 7.68-second pass at over 179 mph. That didn't dissuade Chaisson as his final qualifying effort netted his Dodge with an impressive 7.77-second run a speed over 177 mph, placing his Drag Pak firmly in the fifth spot. "During the weekend, our goal was simple: learn from the last few races, make some changes, come out and set some new records, make it through a few qualifying rounds and get the car ready for Vegas to compete against DSR," commented Chaisson.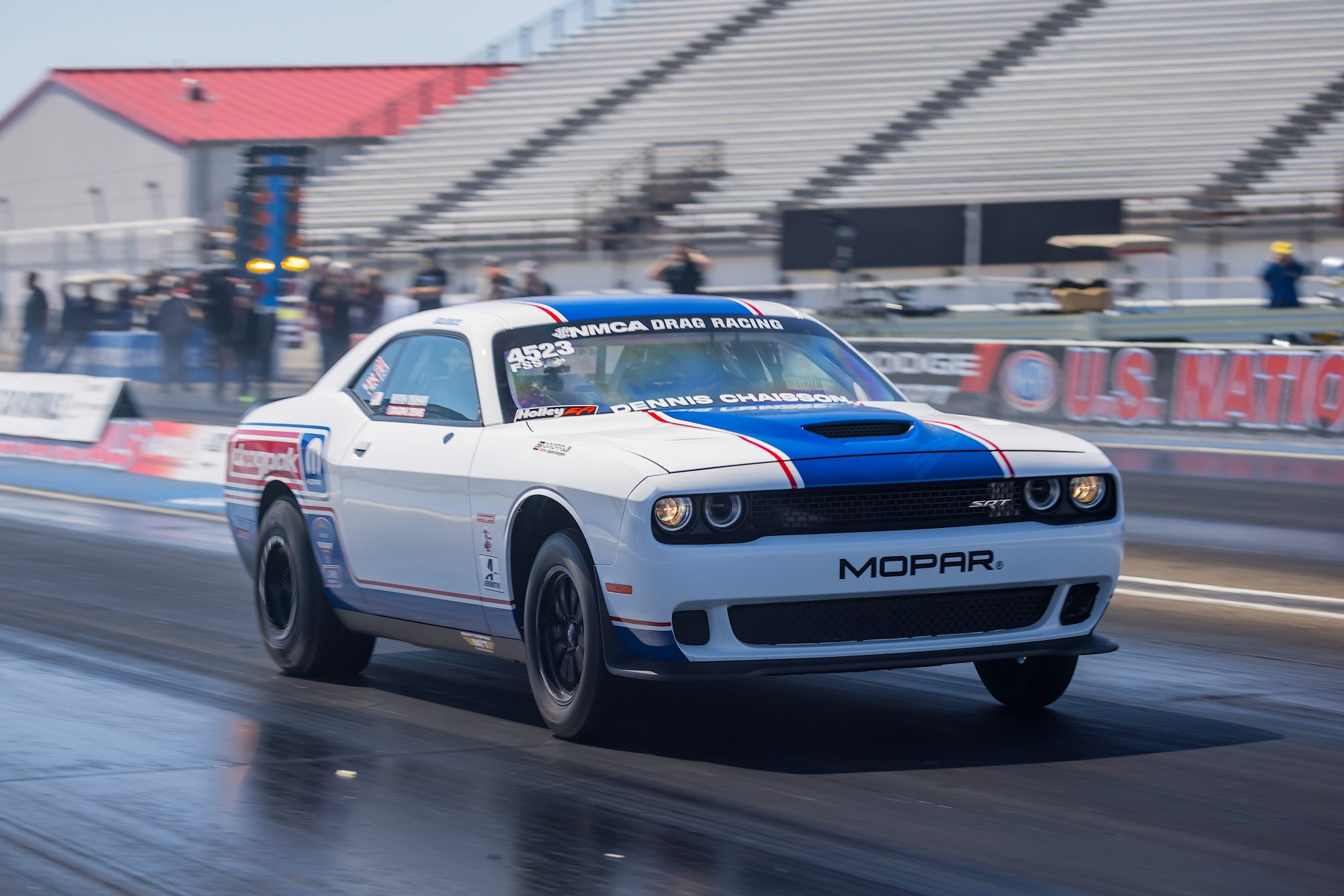 "We wanted to show that we can give the competition a run for their money. So, as we went through the first few test runs and clicked off a new personal best time of 7.800, then 7.777, people started to take notice and a buzz started circulating that this might be an event where an underdog comes out and wins it all. However, I didn't want to think about that at all. I just wanted to focus on driving and tackle each race as it came about. It seemed like too much of a long shot, given the field of competition. But with every run, the car was getting better and better. Watson kept dialing in the power slowly to see what the car would do. The goal is to keep ramping it up, slowly and methodically till you reach the point where the track won't hold. We did that all through the rounds, making sure that we gave it the best possible shot of going down the track without spinning. Then when it came to the final round, we just threw everything we could at it!"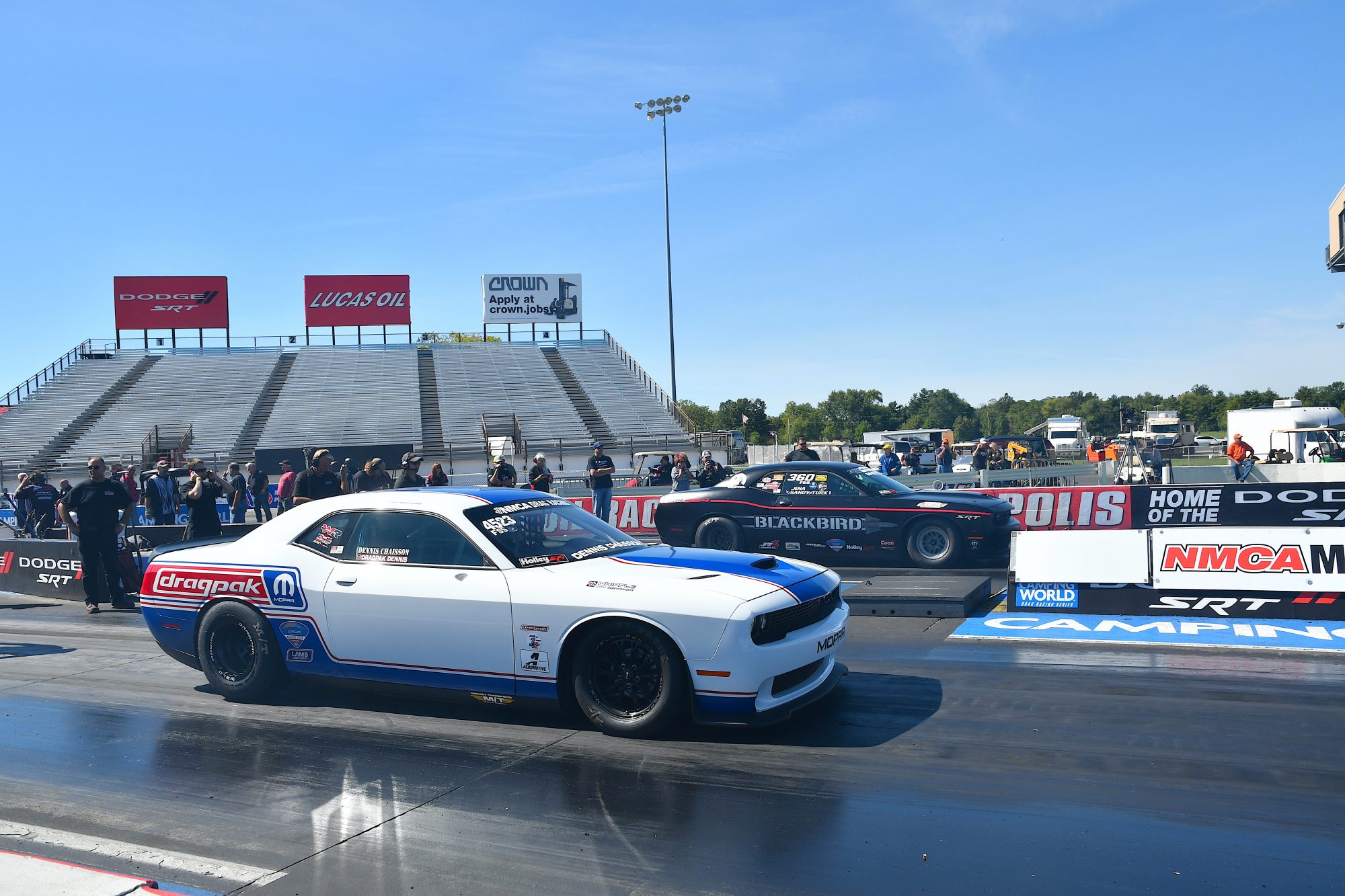 Apparently, the tune-up Watson Racing put on the supercharged 354-cubic-inch HEMI® V8 paid off as the track held all the power. Chaisson's Drag Pak launched hard going straight down the track on each pass through the tough eliminations in which Chaisson faced off against some daunting drivers just as hungry and determined to win the race. "During eliminations, every competitor had their own unique toughness and challenge. We faced Geoff Turk in the first round, and even though we had been faster than him all week, he's a very smart competitor and very experienced. I have a psychological thing going on when I line up with him, I just have so much respect for him and his ability and it gets in my head. I've red lighted and screwed up more lining up with him than anyone else," noted Chaisson. "So, I just had to tell myself to relax. Focus and concentrate on the tree knowing the car has and has had the power to beat him this weekend. I had to just trust the process! And we did, he got us on the tree, but we had the power to overcome and win the race."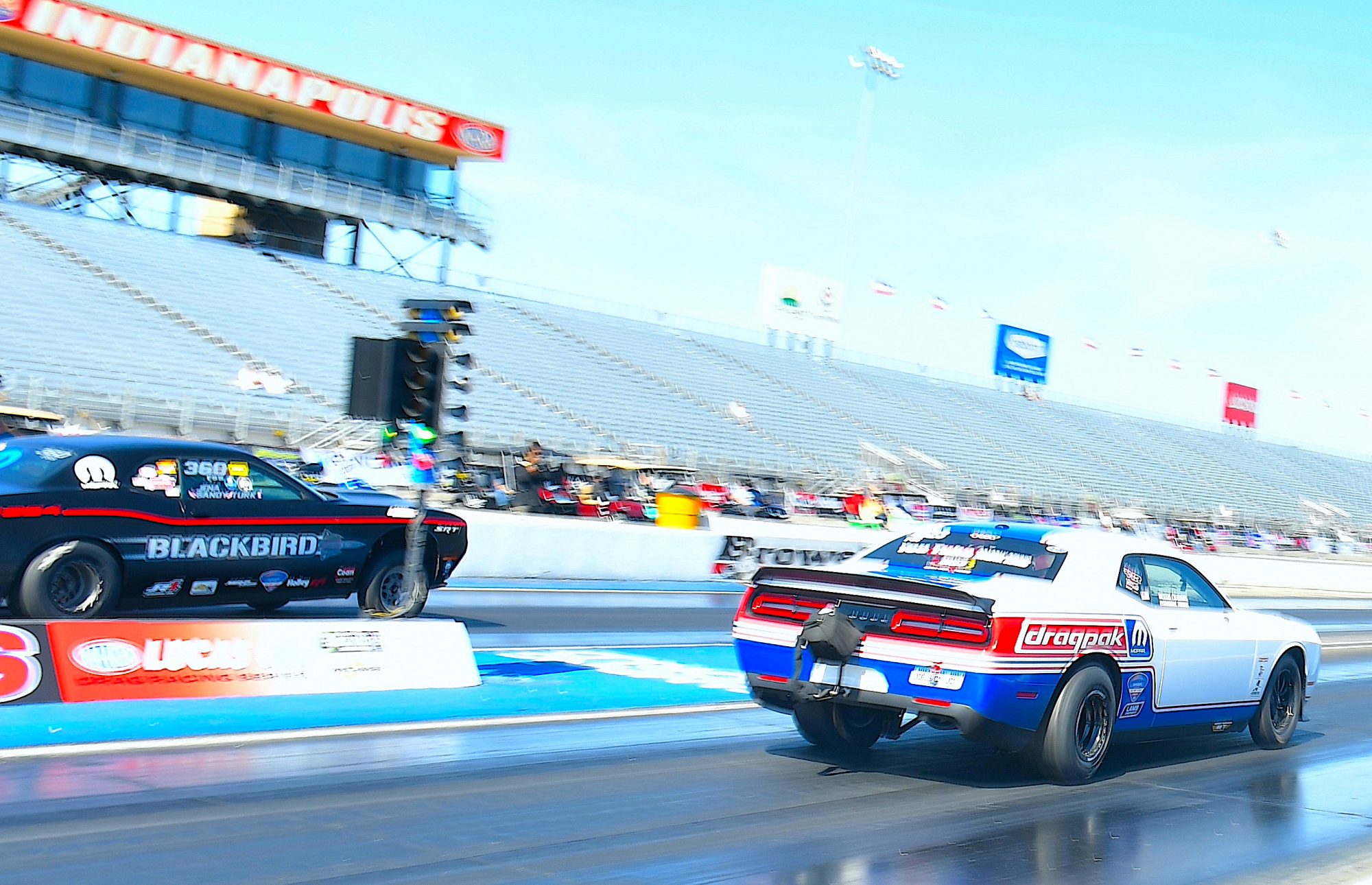 "Then came Gardner Stone in his Cobra Jet Mustang. Now, he's got a faster car, and I knew that I was going to need help from him in order to win. I just had to be quick on the tree and nail my shifts. So, when the tree dropped, he got a massive jump on me, so much so that it caught me by surprise. Did I fall asleep on the tree? What happened? Then I saw his red light! I didn't even realize, but when he jumped the light, I automatically reacted to him and not the tree, so I jumped as well, but since he red lit worse than I did, I automatically won the race," said Chaisson. "Now came Jason Dietsch. I knew I had a much faster car than him, and people were already talking about me and Tripp in the finals, but in my mind, Jason was not to be underestimated as he is a seasoned racer, and he had just picked up his Cobra Jet from being worked on all summer. I had to stay focused and stay consistent. After jumping the race with Gardner, I had to make sure that I didn't do that again, so I stayed focused and watched the tree. Even though I didn't cut my best light, .091 versus his .072, I was able to pull off the win. Then it was on to the finals as I had already exceeded my expectations. So there were a lot of mixed emotions going on at this time, Tripp Carter was my Watson Racing teammate, friend and the number one qualifier with the fastest car of the weekend. I wondered if I could win this. Was this possible? Surely not. Should I just be happy making it this far? At least I'm in the money and get an award and Watson Racing wins no matter what. When I lined up with Tripp in the finals, I dug deep to stay relaxed. I thought about some sage advice that Geoff Turk had given me after our race. He said just take very deep breaths, focus on deep inhales and exhales, puff your chest out, relax. And that's what I was doing. It came pretty natural after that, burnout, stage, two step and go. Tripp and I left almost dead even, my .038 reaction time versus his .032 and my Drag Pak felt good. We were neck and neck until about the eighth-mile mark then I started pulling away. Was I going to win?! I expected to see him start to catch up, but he never did! When I crossed the line, threw my chute, put the car in neutral and shut down, it hit me. I started screaming, I can't believe I just won!!"
When asked what it's like to be the first driver to be victorious in the new Challenger Drag Pak, Chaisson had this to say: "It's a true honor to be the first 2021 Drag Pak to make it to the winners circle, so happy to be able to fly the Mopar flag to victory." Next month, Chaisson will be heading to the Dodge//SRT® NHRA Nationals at the Strip at Las Vegas Motor Speedway to see if he can keep his win streak going with his dedication and passion; the odds are in his favor.
Check out the in-car video of the win!