Texan Jerome Stone doesn't fancy himself as a rancher, but his love and passion for herding diabolical Dodge muscle cars under his ownership has earned him quite the reputation among his peers of fellow Mopar® vehicle racers. Stone, whose added "Hellcat" as his middle name, gathers up a posse of Texas HEMI® gearheads and frequents numerous drag strips throughout the Lonestar State searching for low ETs. Growing up just outside San Antonio in New Braunfels – this quant town that's been Stone's stomping grounds for many years – his family passed their Mopar bug onto him at a young, impressionable age via a 1970 Charger with a stout 383-cubic-inch big-block V8 engine that his stepfather owned. The Charger motivated the Stone clan on their daily driving chores that included running errands. The family also had a Plum Crazy 1970 Challenger that had a Mopar 440 cubic-inch V8 engine under the hood. Both these highly infused Dodges, along with a big brother who was a Mopar fanatic, left an indelible blot on Jerome's memory banks and even though he couldn't afford a cool muscle car when became old enough to drive, he just bided his time. After college and establishing a solid career, Stone never forgot what fueled his passion for fast cars. His patience paid off when he bought his first Dodge Challenger SRT® Hellcat back in 2015 and from that point, Stone's been on a mission to make these cars launch harder and run faster down the drag strip.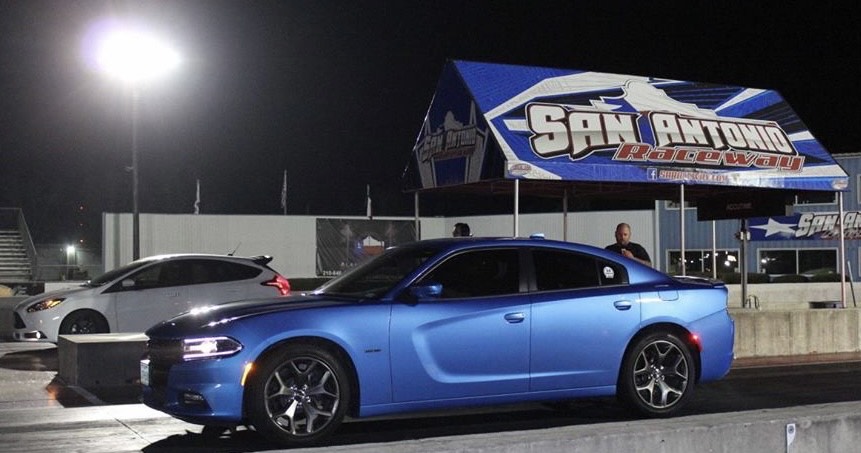 What drove Stone to the Dodge's Brotherhood of Muscle is not a mystery. He's competitive by nature as his participation in baseball, football, wresting and even rodeo has shaped his highly "gung-ho" personality. "Dodge and their extreme pursuit of the perfect modern muscle car is awesome," exclaimed Stone. "Our grassroots movement is led with like-minded enthusiasts belonging to the Alamo City Modern Mopar (ACLX) car club. Through collaboration with the club members, anything is possible with these cars." Over the past few years, Stone has wheeled club members' cars, along with his own ride, to personal best times while racking up numerous class wins. "I've been extremely passionate about the Hellcat platform ever since these cars came out," said Stone. "I have a dedicated Facebook Page for Charger and Challenger Hellcats and Redeyes, along with Challenger Demons and Super Stocks. We also showcase Durango SRTs and Jeep® Trackhawks. The Facebook Page lists the top performers with their ET and mile-per-hour times."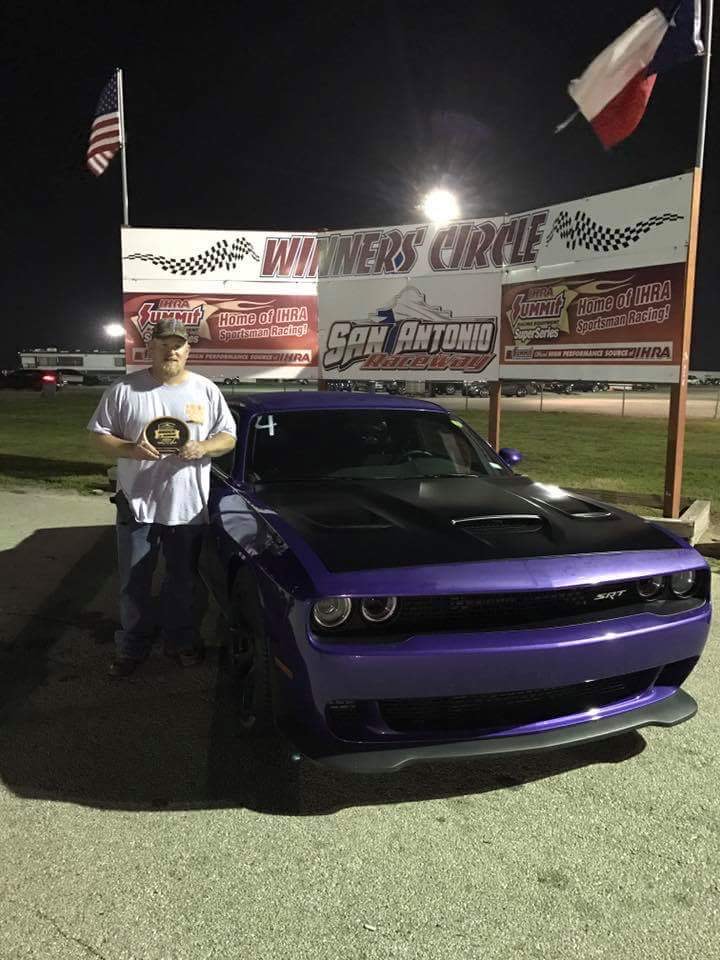 When Stone's not working or with family, he dedicates much of his time to dialing in his car's performance while sharing this valuable information with other Challenger and Charger owners looking to improve their times. "I have roughly 1,607 passes in Hellcats, Demons and Super Stocks combined, but it takes a team of other racers to pool this info together," noted Stone. "Fellow racers like Richard Higgs, Sumit Goyle, Zdung Ho, Jorge Duque, Nephtali Garibay, Michael Carmen and I are always at the track trying different things on our cars." Stone also has some proven, valuable tips to those looking to blast down the quarter-mile in their SRT Hellcats. "If you've competed in an old-school traditional racecar, you need to do the opposite when racing these modern machines," advised Stone. "First thing is low RPM launches and modulate the throttle with your right foot on the accelerator. Take only what the car gives you or you'll be replacing parts. Also, don't run the car unless the trans temp fluid is at least 125 degrees and make sure the rear differential fluid is warmed up." Stone also addresses the sworn enemy of any race looking to go fast – weight. Stone looks at ways to remove unnecessary pounds that include deleting the front passenger and rear seat, removing the tire compressor, and subwoofer if the car was optioned with one of these units. As stone reiterates, "Weight is everything on these cars!"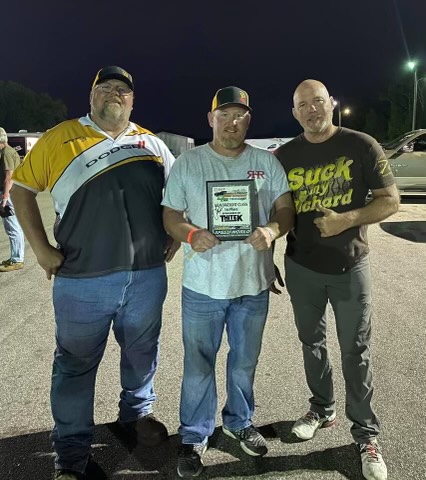 Stone is also the Race Director for the annual Legions of Demons held at Houston Raceway Park during winter months when the air temps cool and density altitude is low. The supercharged 6.2L HEMI V8 engines that power these machines love those conditions while the track gets better groomed than most hair models. Stone and fellow owners push the envelope with these mean machines. Between helping to put on this event and wheeling his own car down the track, Stone is a very busy man. But his true love is racing his rides to their limits and his proven track record has other owners throwing Stone their car keys to get that low ET time slip for bragging rights. With Stone's demonstrated skills in wielding fast cars with little or no engine or suspension mods, he's developed quite a reputation. Not that long ago, he drove an "as-delivered" stock Challenger SRT Demon (owned by Byron Godbee) to an impressive pass of 9.63 seconds down Houston Raceway Park.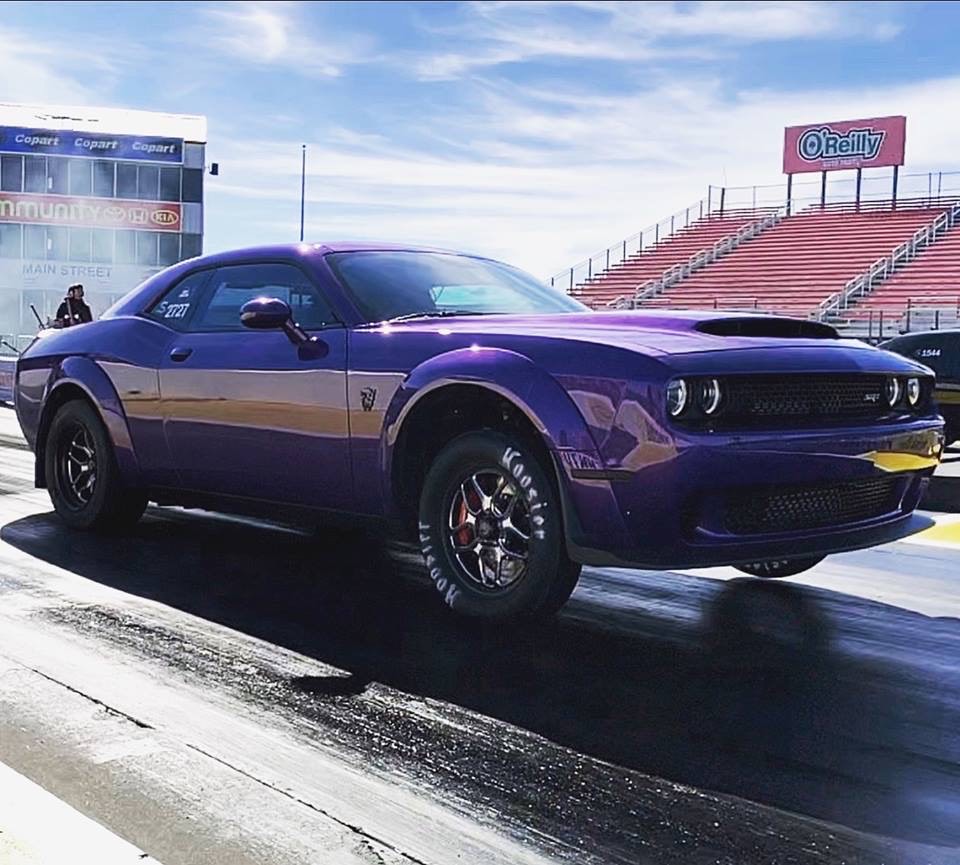 Just last month, Stone was probably one of the first in the country to take a basically stock 2021 Challenger SRT Super Stock into the nines. It was at the 4th Annual Legion of Demons where the Texan clicked off the impressive run of 9.95 seconds at over 137 mph. "I bolted on lighter 17-inch wheels on all four corners and went with a Hoosier 10.5R Drag Radial in the rear to get the car to hook harder. I was also running high-octane fuel and the DA (density altitude) was a negative 1190-feet," exclaimed Stone. When asked what tips to give others looking to chase lower ETs with their Challengers or Chargers, Stone had this to say, "Be relentless in your pursuit to learn what these cars like, and test, test and test some more!"