Joe Pappas was raised in the epicenter of Detroit's street racing and cruising culture. Growing up in the sleepy bedroom community of Royal Oak, just outside the Motor City, his family's modest home was located near the corner of Woodward Avenue and 12 Mile Road, where many stoplight drag races took place. Joe's love for fast cars began before he could even drive due in part to his mother working at the Ford Engineering facility releasing drawings. "Every month, we received a new edition of Ford World magazine. In the late 1950s and early '60s, racing was big at Ford and reading about it got me hooked on what I perceived to be the glamor and excitement of racing," said Joe.
As a young lad, Joe would checkout the hotbed of Pontiac muscle cars at Royal Pontiac on Main Street in Royal Oak. This dealership was the place to have one's GTO or Firebird "breathed" upon if you wanted it to go faster. "I vividly remember riding my bicycle over to Royal Pontiac for their once yearly open house for race fans. They would display the latest performance offerings from Pontiac and show films of NASCAR and NHRA events. I'd also check out Stark Hickey Ford, as it was located just south of us on Woodward between near 11 Mile Road. They'd display sponsored drag cars at their dealership," noted Joe. These excursions to the car dealerships in his neighborhood and making frequent trips to Detroit Dragway to witness the Ramchargers, Golden Commandos, "Dyno" Don Nicholson and Bill Jenkins do battle just added more fuel to Joe's passion for cars and racing. "As a youngster growing up in that timeframe and in the locale that I did it, was inevitable that I would be crazy for cars and racing," laughed Joe. By age 15, Joe traded in his bike for a '49 Ford coupe with a manual trans and learned to master the clutch and shifter like the synchronicity of a figure skating team.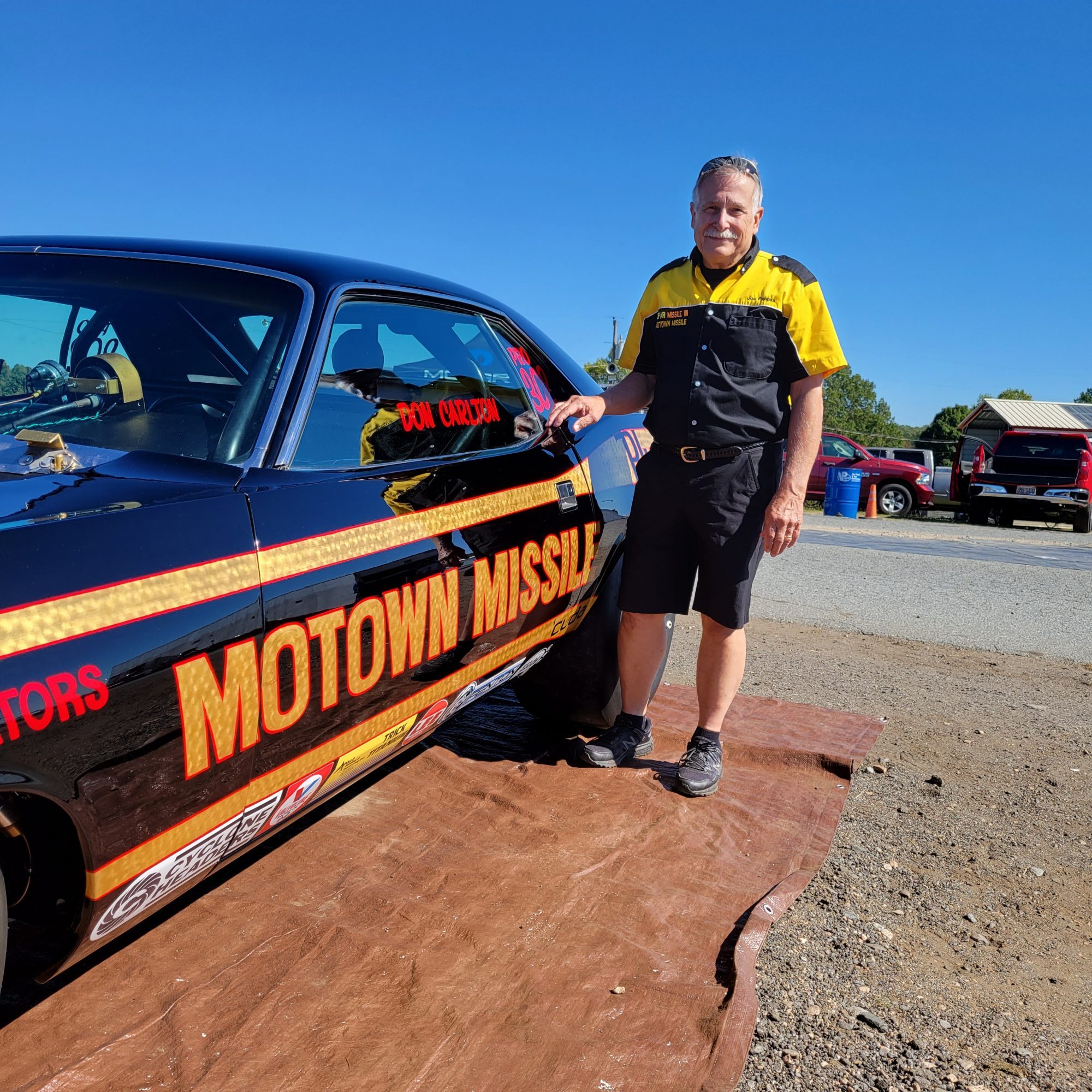 Like many Detroit gearheads of this era, Joe also had his share of mischief on Woodward Ave. As he told us with grin on his face, "My first real Woodward cruise came as part of my freshman high school hazing in 1962. One of the senior guys had a '52 Chevy coupe with a small-block Chevy motor. I was told that I had to ride along with him and a couple of his buddies for the evening. Little did I know but they had no intention of taking me home until 2 a.m. We cruised Woodward from 8 p.m. until 2 a.m., participated in a dozen stoplight-to-stoplight drag races, and I was in heaven. I cannot tell you how many times we went from the Totem Pole near 10 Mile to Ted's Drive-In Restaurant at Square Lake Road. It was a night of discovering the reality of the stories my older siblings had told me for years. I loved it. The only problem was that I caught hell when they final dropped me off, but it was worth it."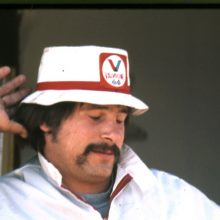 Joe's knack for working on cars came from a necessity and fascination of the mechanical workings of any automobile. After high school, Joe headed off to college, but dropped out after a few years. He reunited with a friend from his youth, Mike Fons, who was becoming a serious drag racer. While Joe was building a 1955 Chevy Gasser, Mike would help him out with parts and advice. By 1968, Mike Fons was racing seriously both on the street and at the strip. On occasion, Joe would attend the races and watch Mike beat other drivers who were better funded with big sponsors. By 1970, Fons was racing full time with a '68 big-block Camaro in Pro Stock and Joe was like a sponge absorbing as much as he could from his childhood friend.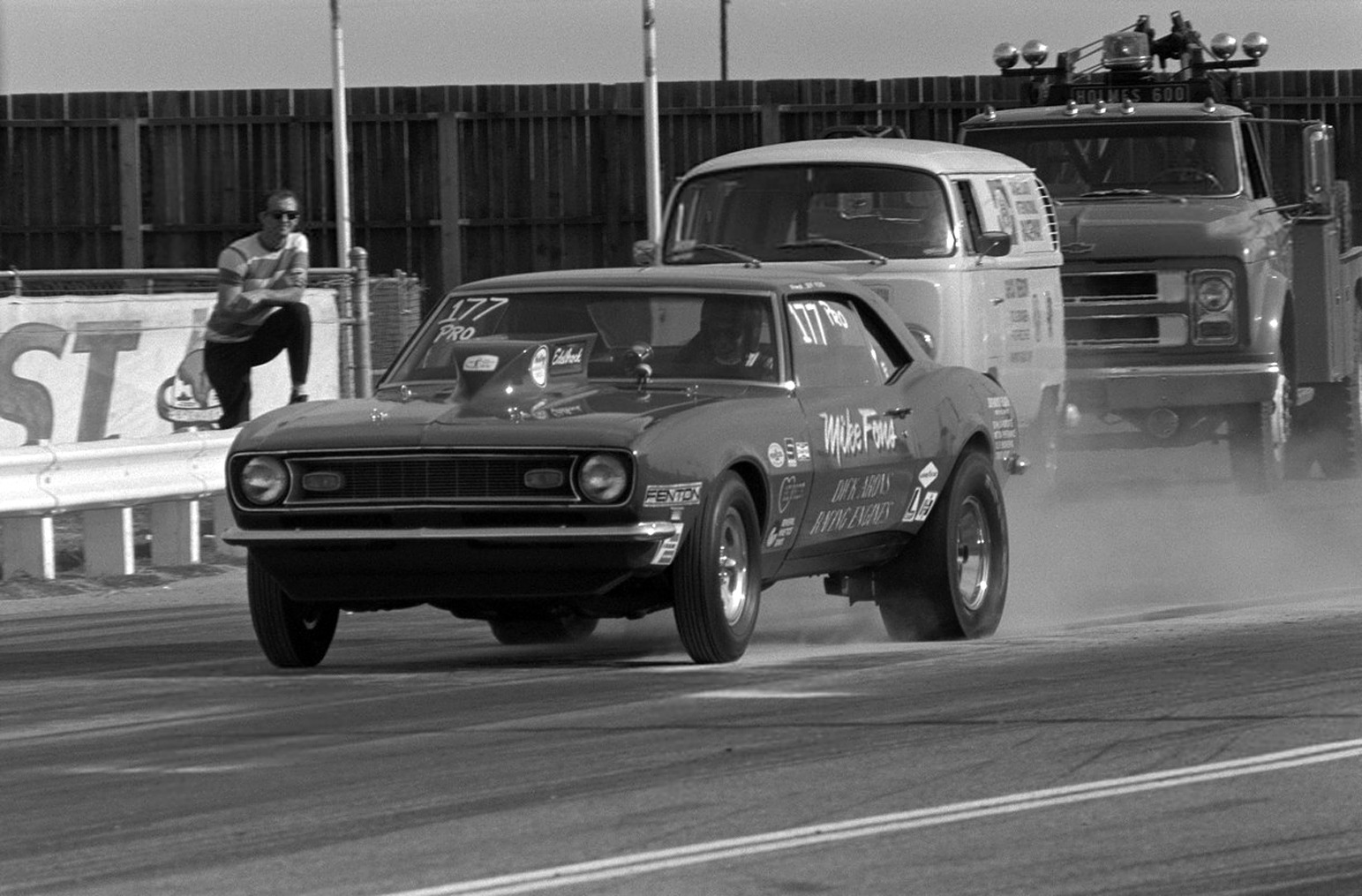 Like his racecar, Mike Fons quickly earned a reputation for being a consistent driver who could hold his own against any other racer. During the early winter of 1970, Dodge signed a sponsored deal with the Rod Shop Team in Columbus, Ohio. It was multi-car deal that included Fons racing a Pro Stock HEMI® engine-powered Dodge Challenger for the 1971 and 1972 season. "During this time, I was working nine months a year for a landscape contractor, so I had a lot of free time during the winter months. In the winter of 1970 and 1971, Mike had asked if I would like to make some extra cash by lending him a hand constructing the new Challenger Pro Stocker. Of course, I leapt at the chance and over that winter, the car took shape in his two-car garage at his house," noted Joe.
"By the spring of 1971, the Challenger was painted and we were into final assembly. By mid-Summer of 1971, Mike started talking to me about coming on board full time, and by October of 1971, I did just that," said Joe. For him, this meant driving the team's Dodge D300 Crew Cab Box Truck that transported the racecar along with performing vehicle maintenance, and any mechanical work on the Pro Stock Challenger. "The most memorable time with the team came during the first 10 days of being on the job. The 1971 NHRA World Finals were held in October in Amarillo, Texas. On the Monday prior to the event, Chrysler held a test session at Milan Dragway that Fons attended. I wasn't there as I was back in Mike's shop organizing parts and equipment for the trip to the World Finals. During the test session, the Challenger pulled a massive wheelie and came down hard, smashing the oil pan, breaking the crankshaft, and destroying the front suspension!" Now it was a mad thrash for Joe to get the car repaired for the next weekend's big race.
A 426 HEMI engine was built in Mike's driveway with some help from fellow Mopar® racers while Joe repaired the wounded Challenger's suspension. They loaded up the Wednesday before the race and headed to Texas, but there was still drama unfolding before the team even rolled into the track. As Joe recalls, "We made it as far as Niles, Michigan, when we burned a piston and two valves on the truck's 383 cubic-inch big-block engine. We pulled into a gas station, disassembled the engine ourselves, replaced a piston/rod assembly, honed one cylinder, replaced the two bad valves, backed off the ignition a little bit, and we were on our way. By about 3 a.m. the next morning, we were outside of Cuba, Missouri, and our transporter pitched the left rear dual wheels due to a broken hub. With flashlight in hand, we replaced that hub at the side of Interstate 44!" Despite the hardships getting to the NHRA World Finals, Mike Fons won the race by taking out some Mopar heavy-hitters like Ronnie Sox and Herb McCandless. It was a great way to end the 1971 season as Fons, with Joe at his side, won the 1971 NHRA Pro Stock World Championship in their Rod Shop-backed Challenger.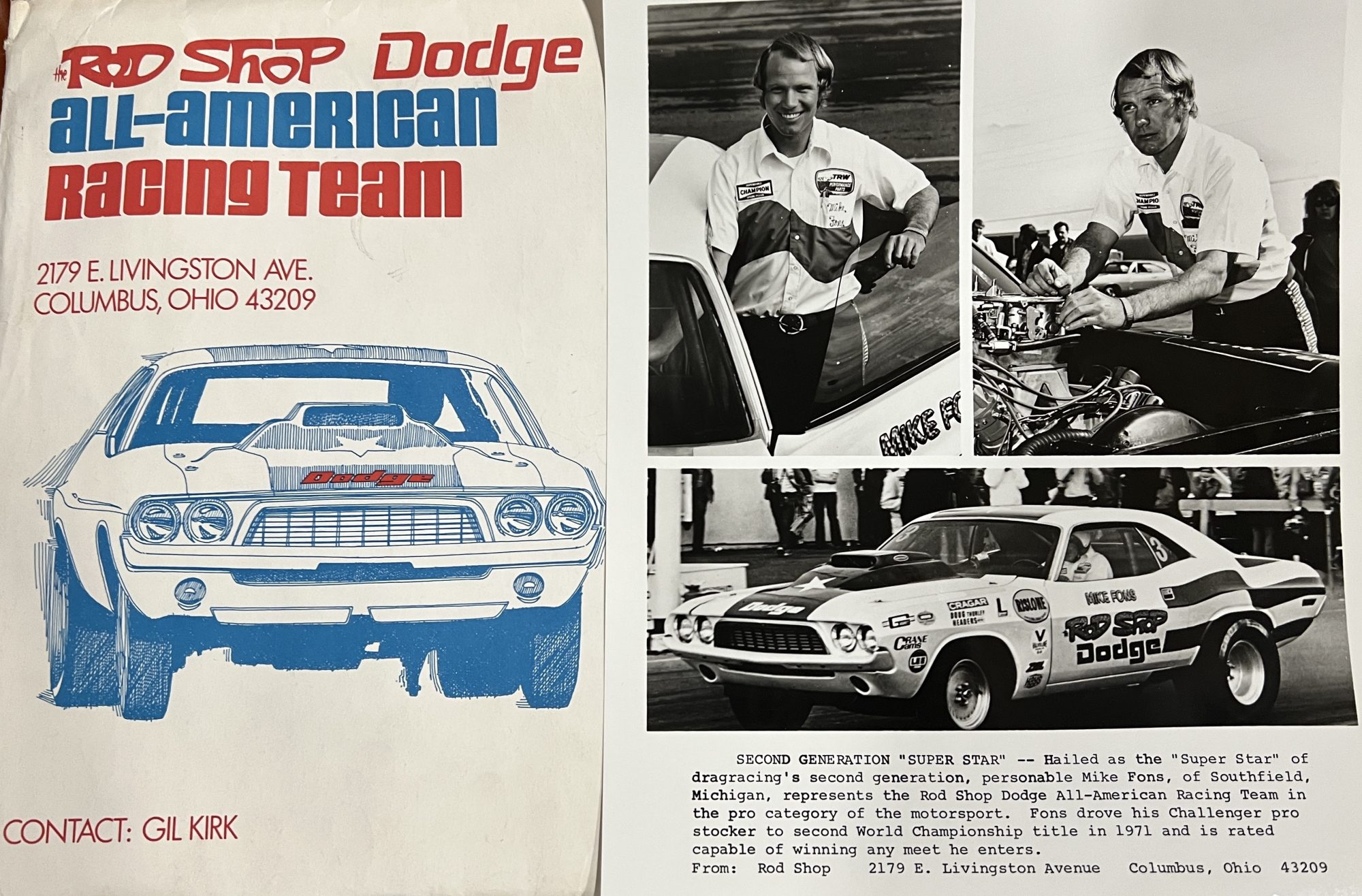 Joe left the Rod Shop at the end of 1972 to work for Mopar Pro Stock standout Don Carlton out of Ted Spehar's shop located in Troy, Michigan. The car Joe was assigned to work was the state-of-the-art "Mopar Missile" Pro Stocker. The "Motown Missile", as it was originally called, started out as a 1970 Challenger and by 1972, a new 'Cuda was built. As the NHRA continued to squeeze the HEMI engine-powered Pro Stockers from being competitive, a smaller, lighter Plymouth Duster was built by mid-1972 and renamed the Mopar Missile.
"While working with Carlton and Spehar on the Mopar Missile, I had a wide range of duties. I quickly learned all the motor maintenance procedures that we would encounter while racing or testing at the drag strip. Everything from oil pan to intake manifolds and all the parts in between. I had to learn Ted's (Spehar) way of doing everything and, needless to say, Ted was very particular," laughed Joe. "He (Spehar) helped me make a couple specialty tools for various functions like a modified wrench with which to torque the inner head bolts. He had brass rods made for me to remove pistons. I filled a notebook with his step-by-step procedures that were now my bible." Joe, along with fellow Missile crew member Dick Oldfield, prepped the clutches and rear ends. "The only part of the driveline I did not touch was the LENCO transmission. Dick (Oldfield) just loved doing it and that was good by me," noted Joe. "One thing we did that was paramount is every evening after testing Dick (Oldfield) and I would work on the car to prepare it for the next day's testing protocol. The car would be totally disassembled, cleaned, reassembled with the next day's test parts installed and reloaded."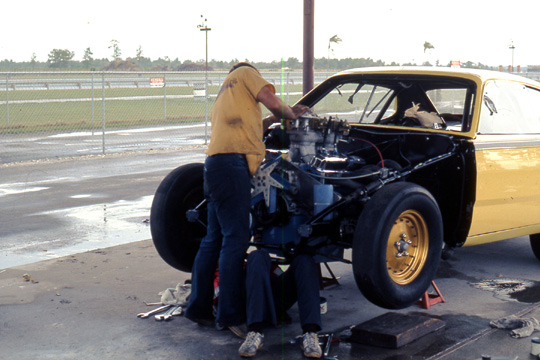 By late 1973 and into 1974, Chrysler was developing their new Direct Connection program that fed valuable data to Mopar Sportsman and Grassroots drag racers. The Mopar Missile was doing battle with Chevy and Ford Pro Stockers on race weekends while being a rolling testbed in developing new Direct Connection parts. "The very basis of our existence was to perform test duties for the Chrysler Race Group and Direct Connection. Without that, we would not have existed," said Joe. "All Missile Pro Stock racecars were equipped with Data Acquisition equipment conceived by the Race Group and built by Ron Killen.
"While very basic by today's technology, the Missile's system was state-of-the-art for the early 1970s. To the best of my knowledge no other team or manufacturer was utilizing this technology at the time," commented Joe. "Mr. Hoover (Godfather of the 426 HEMI engine) always said that we used science to make decisions. Every test was performed as a proper Design of Experiment (DOE) to acquire the most accurate and comprehensive data possible. In developing performance parts and gathering information for Direct Connection that was shared to other Mopar racers and teams, we were on the cutting edge of a revolutionary new program." The Mopar Missile and its crew spent endless hours testing and developing new camshafts, valvetrain components, cylinder heads, suspension parts, ignition systems, and even experimenting with aerodynamic studies that included hood scoop configurations and front and rear spoilers. Many of the parts Joe and the Missile crew developed ended up in the Direct Connection catalog.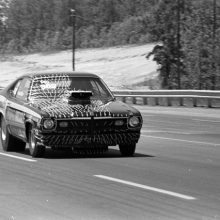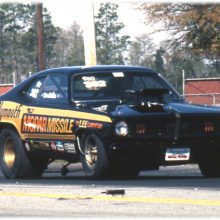 During the 1973 and 1974 seasons, the Mopar Missile did a great deal of testing. "In early February, we would go to California and test for two to four weeks, depending on what Mr. Hoover's test plan requirements would be. In March, we would venture to Florida for another two to three weeks just prior to the NHRA Gatornationals in Gainesville. We would often stay another week after the race to wrap things up. We spent 75-100 days a year testing parts for Direct Connection," noted Joe. Despite the NHRA's stranglehold on HEMI engine-powered Pro Stockers with slanted rules against the Mopar vehicles, the Mopar Missile held its own. Even with the continued weight restrictions imposed by the NHRA on the Mopar Missile, it was still competitive at every event it raced. The car garnered one win, one runner-up and two semifinal appearances out of four races. In IHRA (International Hot Rod Association) competition, the Missile won all but three races and took the IHRA Pro Stock Championship.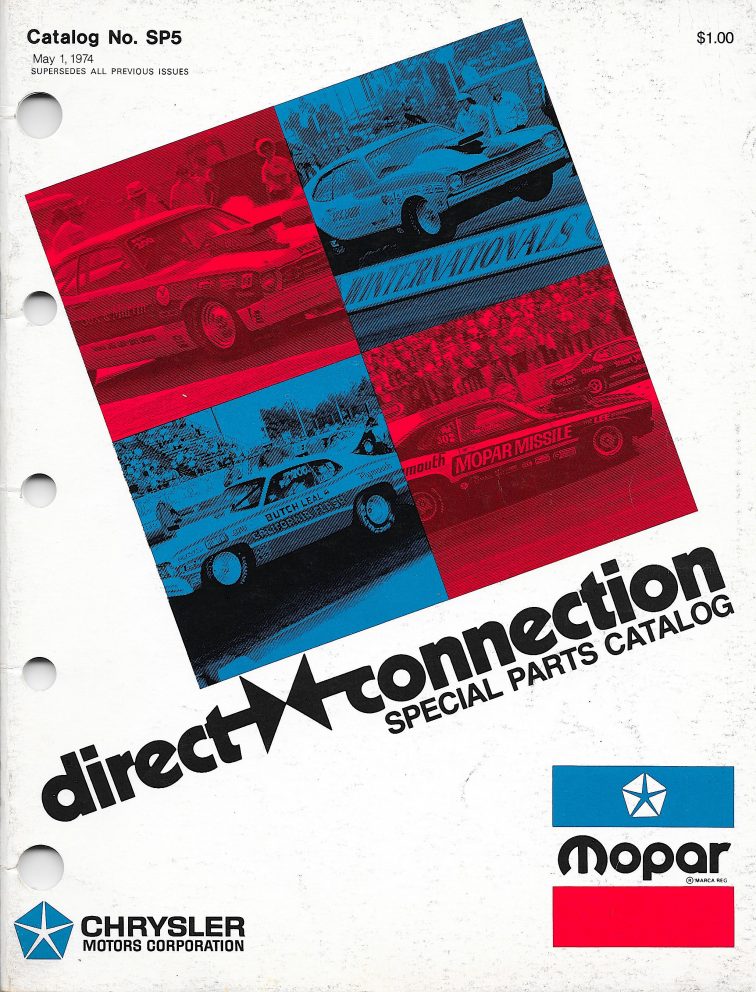 By the late 1970s, Chrysler filed for bankruptcy, which meant all non-essential programs were cut. The Race Group was an early casualty and left Joe and others scrambling while heading off to new adventures. But he saw it as another opportunity to further his education and branch out into other areas of the industry. "I chose to go back to Wayne State University to finish my degree and fulfill a promise I had made several years earlier to my mother. Racing was over for me, but that did not stop me from emulating the engineers I knew in the Chrysler Race Group and Direct Connection," said Joe. "I joined SVI (Specialized Vehicles Inc.) and was a Special Projects Program Manager. I predominately helped manage the builds of Chrysler Pace Cars for the PPG Indy Car World Series and was involved in the Chrysler Press Fleet in preparing vehicles before they went out to the media." Joe eventually moved over to Johnson Controls and retired as an Engineering Manager for Vehicle Under Hood Components.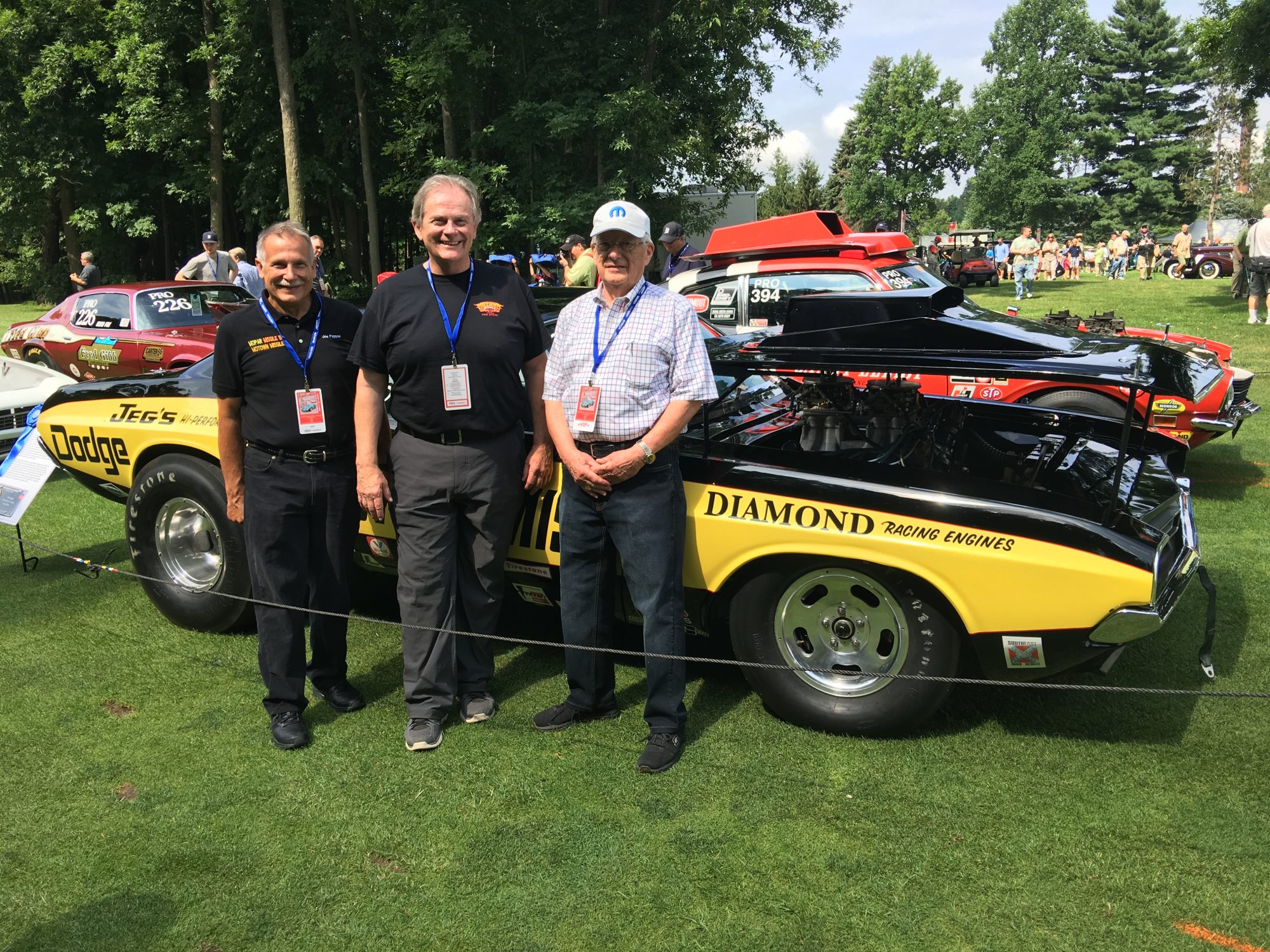 Today, Joe has been reunited with the racecars he helped develop and maintain during his early racing career and developed a friendship with car collector and racing enthusiast Arnie Klann. "I met Arnie Klann in the early 2000s at the NHRA US Nationals at Indy. Dick Oldfield and I were in the stands watching Pro Stock qualifying and a car with the name Motown Missile pulled to the line and made a run. We later went to the pits to seek out the owner (who was Arnie Klann) and immediately hit it off with him. That began a friendship which continues to this day as we display both the Motown Missile Challenger and Mopar Missile Duster, now owed by Arnie, at numerous enthusiast events throughout the year." These old racecars have also kept the Chrysler Race Group close all these years. As Joe reminds us, "The relationship I have maintained with the members of the Mopar Missile team is very special to me. Each one of these individuals is 'family'. Each of these guys had a particular skill set that when meshed together, became a force to be reckoned with. We relied on each other to do our jobs with skill and professionalism, and throughout the decades, that bond has never been broken."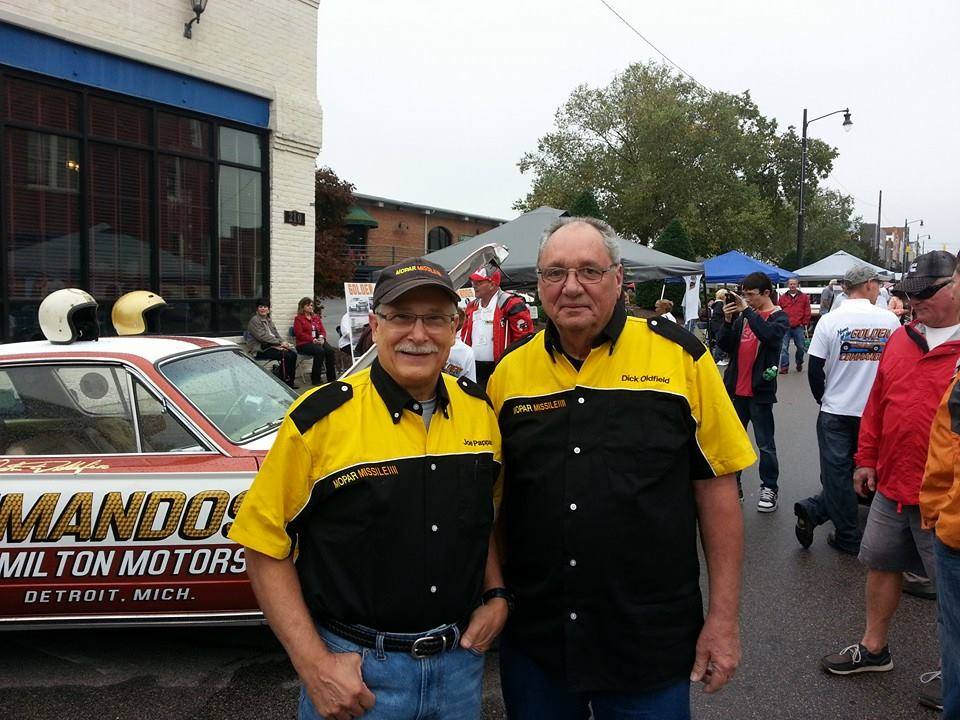 Joe may have been behind the scenes when the Mopar Missile Pro Stocker shocked the racing community during the mid-1970s, but his fingerprints are all over this historic racecar. "I am very fortunate that my life has been full of people who have guided and nurtured me. Everyone from my mom to my wife and family, people I have worked with and for have had a huge influence on my life. One of the biggest was the late Don Carlton who was killed in a testing accident in the mid-1970s. Don possessed a kind and humble demeanor that drew people to him. There was a sense of absolute trust that he covered me with that I have never forgotten. No matter what transpired, he was always there to back you up. In my shop, I have a banner with photos of Don (Carlton) taken throughout his racing career. Every day, I look at it and ask myself if he would be proud of what I had accomplished in my life. I hope he is proud."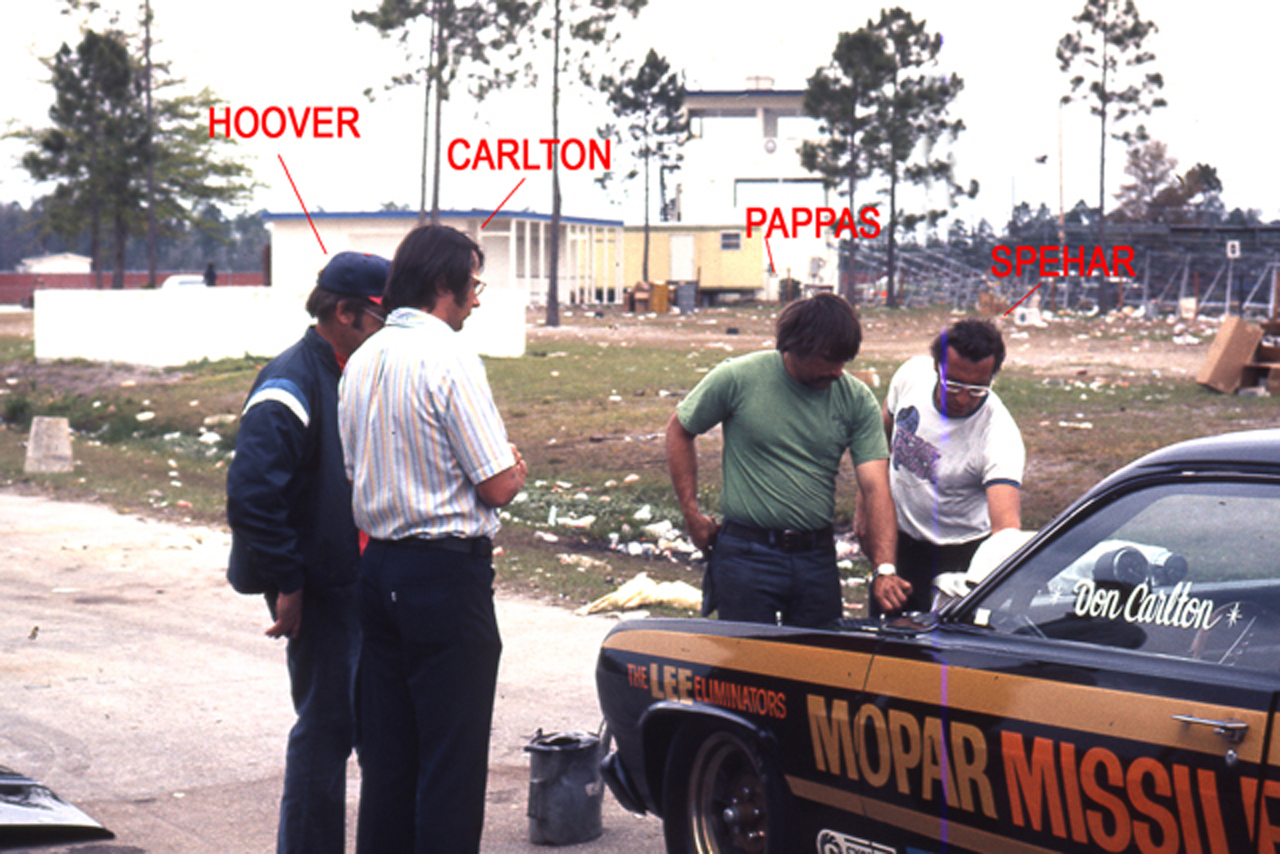 Photos by Bob McClurg, Joe Pappas and the Dick Oldfield Family.