I caught up with Dillon Boose at the end of the day on Saturday as the 2023 edition of the WAM Show was winding down. Texas Motor Speedway was slowly emptying as Mopar® vehicle after Mopar vehicle rolled out of the infield and headed back to the hotel or home. You know the feeling you get at the end of something you've been waiting so long for? Well, that's a feeling I didn't experience at WAM this year because there were still so many conversations to have and articles to write, the show hasn't ended! I can't quite remember exactly where Dillon and his Challenger appeared during the middle of the day, but I can remember stopping mid-sentence to grab Dillon's attention. Something along the line of, "THAT IS RIDICULOUSLY BADASS! Let me know where you are parked. There is no way this Challenger isn't going on DodgeGarage!"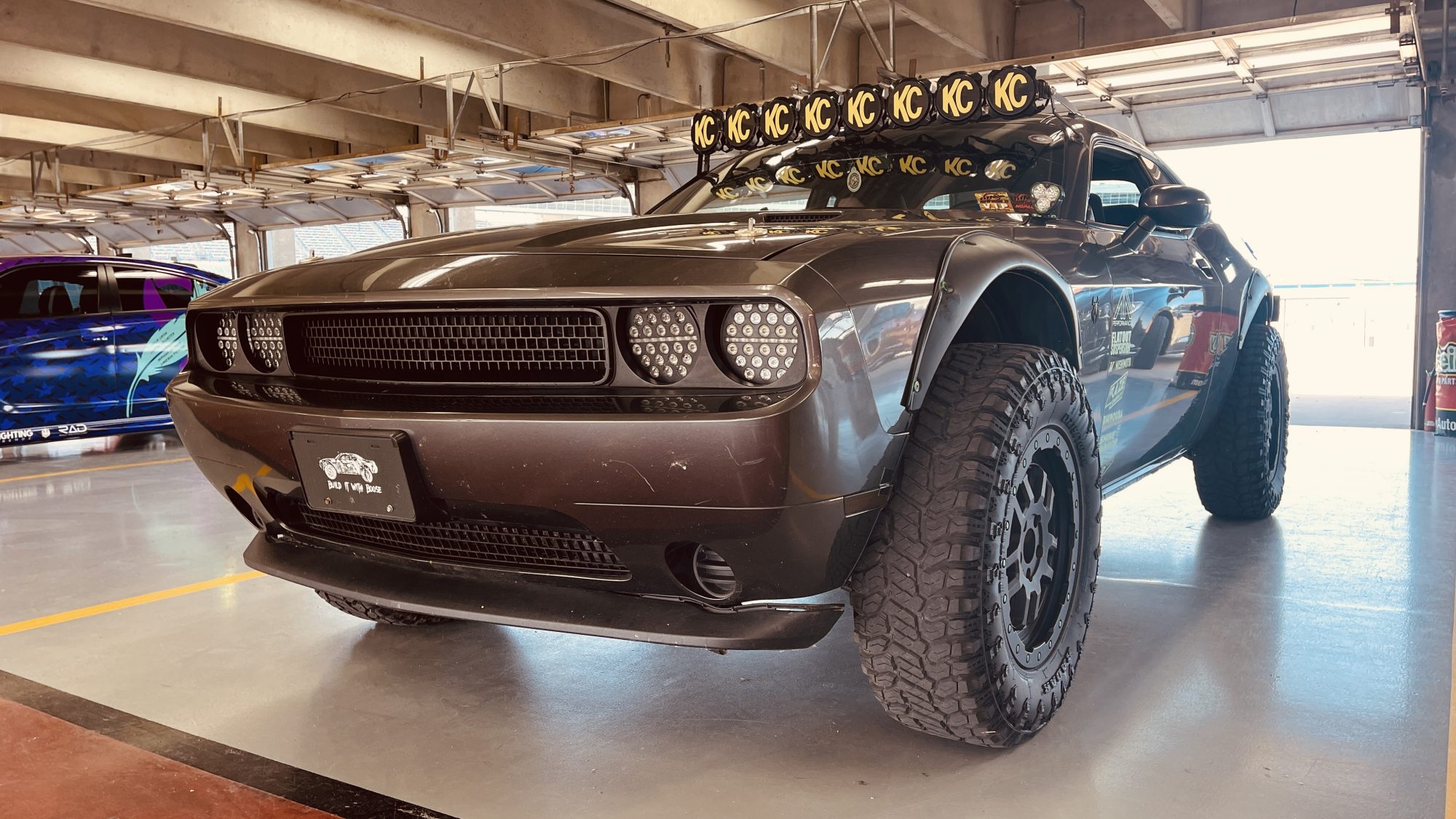 There is no way around the inevitable "Why?" when talking or writing about this Challenger. It only took me two sentences to reach for the "Why?" and Dillon's response was nothing short of perfection: "I wanted to do 'Redneck' stuff in my front yard. Everybody lowers their Challenger, so why not lift it? I put some 33s on it. Lifted it 6 inches, and here we are."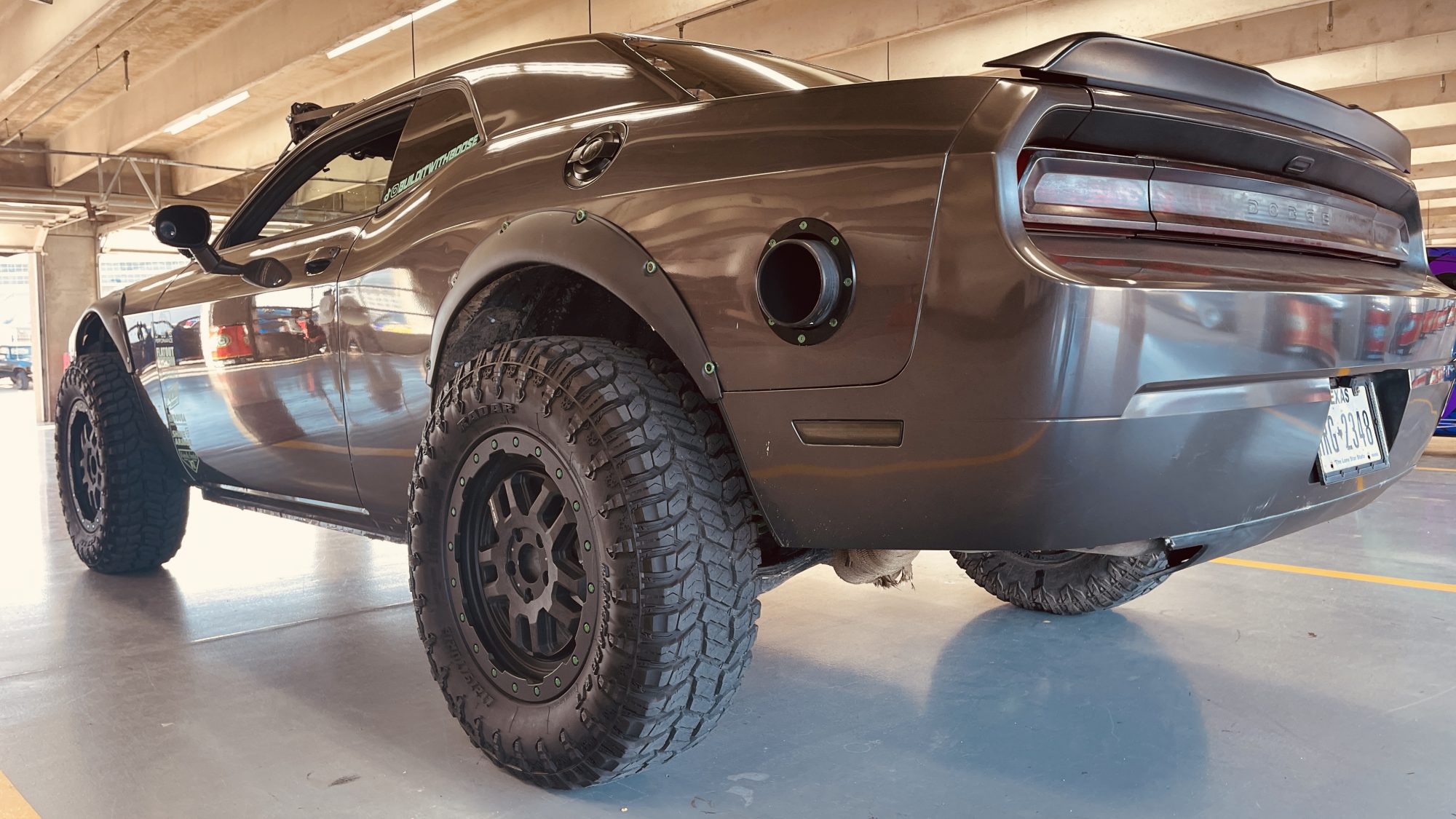 Dillon is from Tom Bean, Texas. I took it upon myself to do a little research about the town, and here's what I uncovered. While the state of Texas is positively massive, Tom Bean … is not. The estimated population of Tom Bean, Texas, in 2023 is less than a thousand. Let's roll the dice and type; I'm pretty sure Dillon is in no danger of seeing another Challenger sitting on 33s with a roof-mounted rack of 8 KC lights rolling up to Tacos don Lupe or the Dollar General on West Cotten Belt Road any time soon. And … that's awesome! We love seeing someone take their project in a rarely seen direction.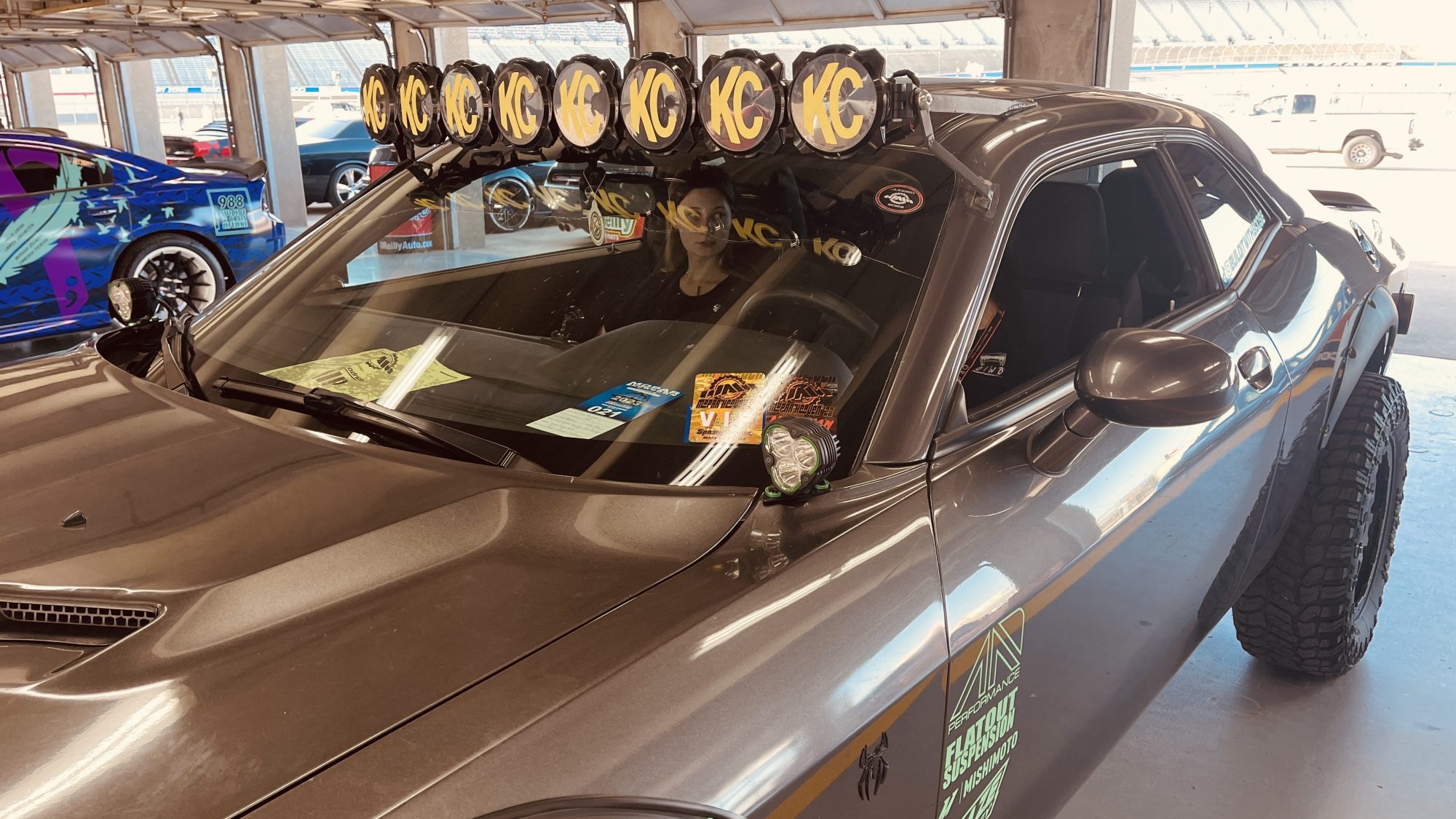 The build sheet is somewhat incomplete at this stage as the project is just starting. Right now, a Pentastar V6 is under the hood cranking out somewhere around its original factory 305 HP. A 5.7 is on order, but that's another story for another time. Currently, the "party piece" is the custom suspension. A custom coilover kit was designed by Flatout Suspension, adding 3″ of lift to clear the 33″ Radar Renegade R/Ts. AAD Performance is responsible for the custom billet front and rear control arms. The front spindles have been rewelded and beefed up considerably to deal with the increased travel, extra weight and additional track width.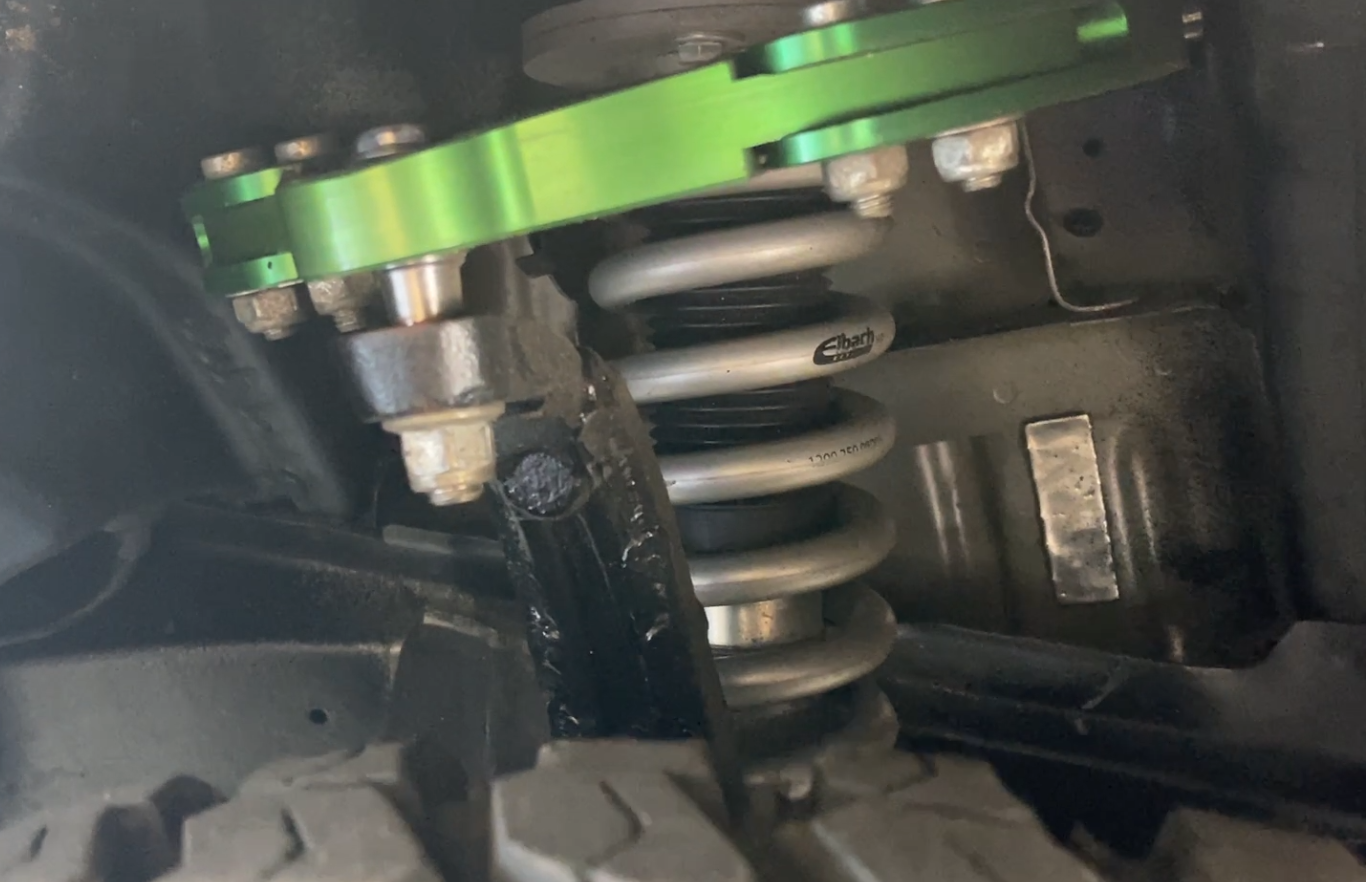 Dillon has taken things much further than "backyard" engineering. He has enlisted companies with reputations for crafting quality products that hold up to abuse. After learning about the suspension, I only needed an answer to one question. I know you know what it is. Everyone needs to know … "Have you jumped it?" The answer was not expected. He has not! This … is not acceptable! Dillon did confirm the suspension was entirely compliant for everything from daily driver duty to serious off-road trail use. He thinks it's had all four tires off the ground a few times, but there has yet to be an attempt to send it into orbit. With 7″ of travel and well-damped shocks, who thinks we need to see a first flight video? Let him know we want to see a flying Challenger in the comments below!