There's a misnomer among race teams, both professional and amateur ones. It's called the "off-season." A time to decompress from a long race season of travelling across the country while living on the road, working 16-18-hour days, and tuning finicky high-performance machines that need constant attention. It's pack up, load up, drive 18 hours, unload, qualify, run eliminations, pack up and head down the road for another grueling adventure. Your meals are a bag of Doritos and a Red Bull while bouncing down the highway in some sort of transporter. Sounds glamorous, right? Well, if you're young, single, adventurous and don't mind the long hours and short pay, it might be the career you've always dreamt of, just try not to flame out. That's why the much-anticipated "off-season" is something drivers and crews look forward to. It's a time to assess a year's worth of engine carnage while looking at a stack of bills from the machine shop and parts store. It's worn-out racing slicks that get hung on the shop walls like some sort of trophy or tossed out back by the dumpster for the scrappers. What was originally a period intended to evaluate what worked and what didn't during the prior season has been squeezed beyond comprehension. What was a two-month respite has been compressed into four days of time off for most teams. It's not unfathomable to have an engine running on dyno during Christmas or New Year's Day. If time is of the essence, then there's no time to sit back, drink eggnog, open gifts and go to parties. The new season is just around the corner and it's coming fast. You know your competition has stepped up, so now it's up to you to meet that challenge and use the off-season to your advantage in rebuilding and testing.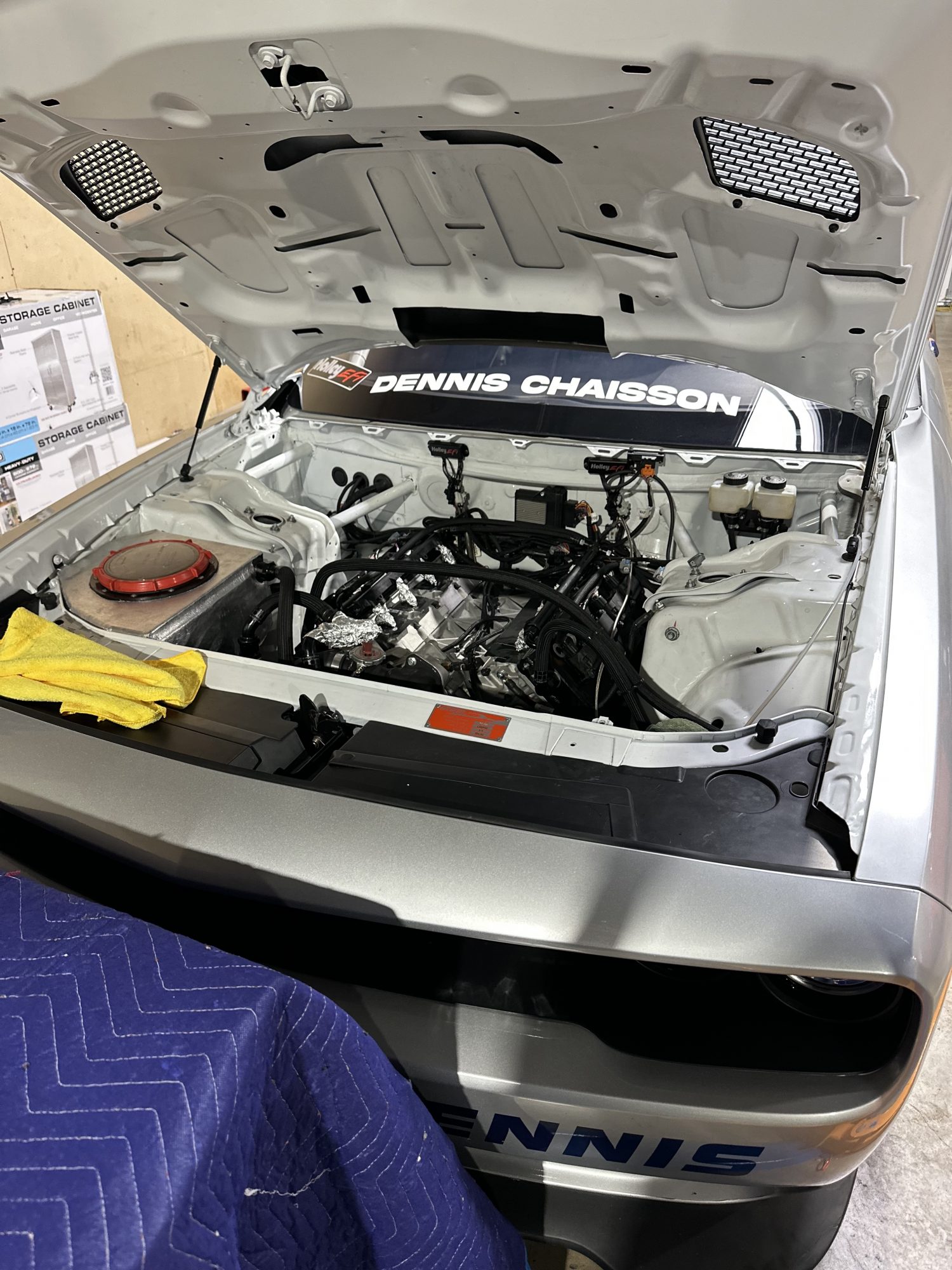 For Dodge racers Dennis Chaisson and Kevin Smith, they're both getting ready for the upcoming season of doing battle in the highly competitive NHRA Factory Stock Showdown and NMCA Holley Factory Super Cars classes. Both Mopar® drivers know there's a herd of Mustang Cobras Jets and a pack of COPO Camaros waiting to pounce at the first Factory Stock Showdown race. That long-running battle among Detroit's Big Three is scheduled to take place at the 2023 NHRA Gatornationals at Gainesville Raceway March 9-12, and then continue the skirmish at the NMCA Muscle Car Mayhem event on March 16-19 at Orlando Speed World. Dennis and Kevin will be ready to take on the world from the work their teams are doing during the off-season. If 2022 has taught them anything, it's to expect the unexpected but never give up so you can fight another day.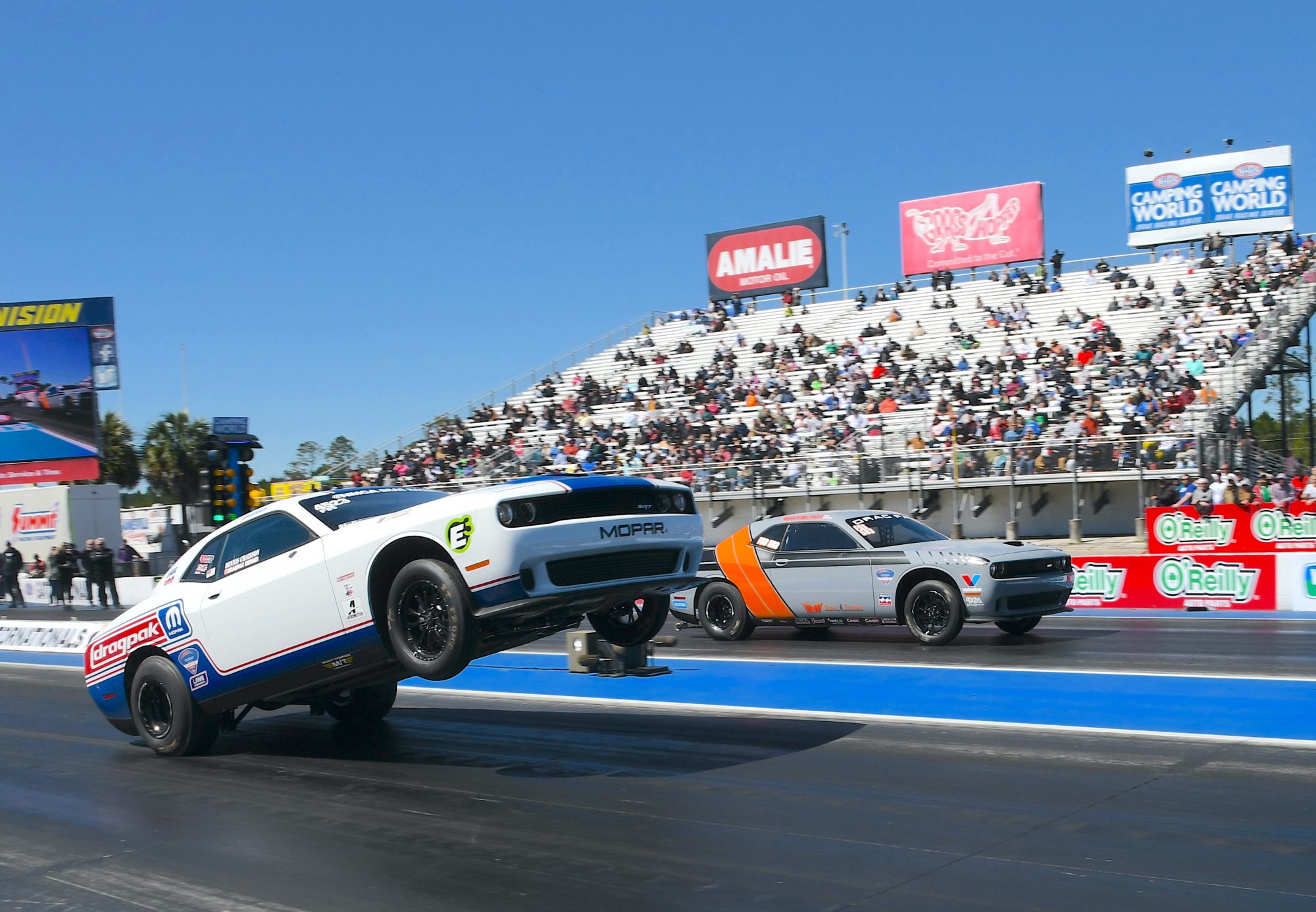 "It's been a very busy off-season so far. After coming off a very disappointing season, the major takeaways we had were, we need to do a lot more testing and have spare parts for everything," commented Dennis. "We really struggled early in 2022 with suspension problems, the car was making a lot more power this year, and we were fighting to keep the front end down in Gainesville and Bradenton. Then, we went to Rockingham, and we blew up a motor due to testing some developmental parts. After that, we were unable to get parts in time to head to St. Louis and missed that race as a result. Long story short, we ended up blowing three motors and missing 4 races between NMCA and NHRA. It also left us with no time to test and work on suspension issues. But things are turning around as we've had the help of Wesley Motorsports on getting new lightweight front end components. With their help, we were able to take an additional 24 pounds off the front end and this will now allow us to move additional weight around the car as we need to properly adjust for track conditions." Dennis is also capturing his Drag Pak's extensive off-season rebuild on his YouTube channel for us to follow his exploits as he gets ready for 2023.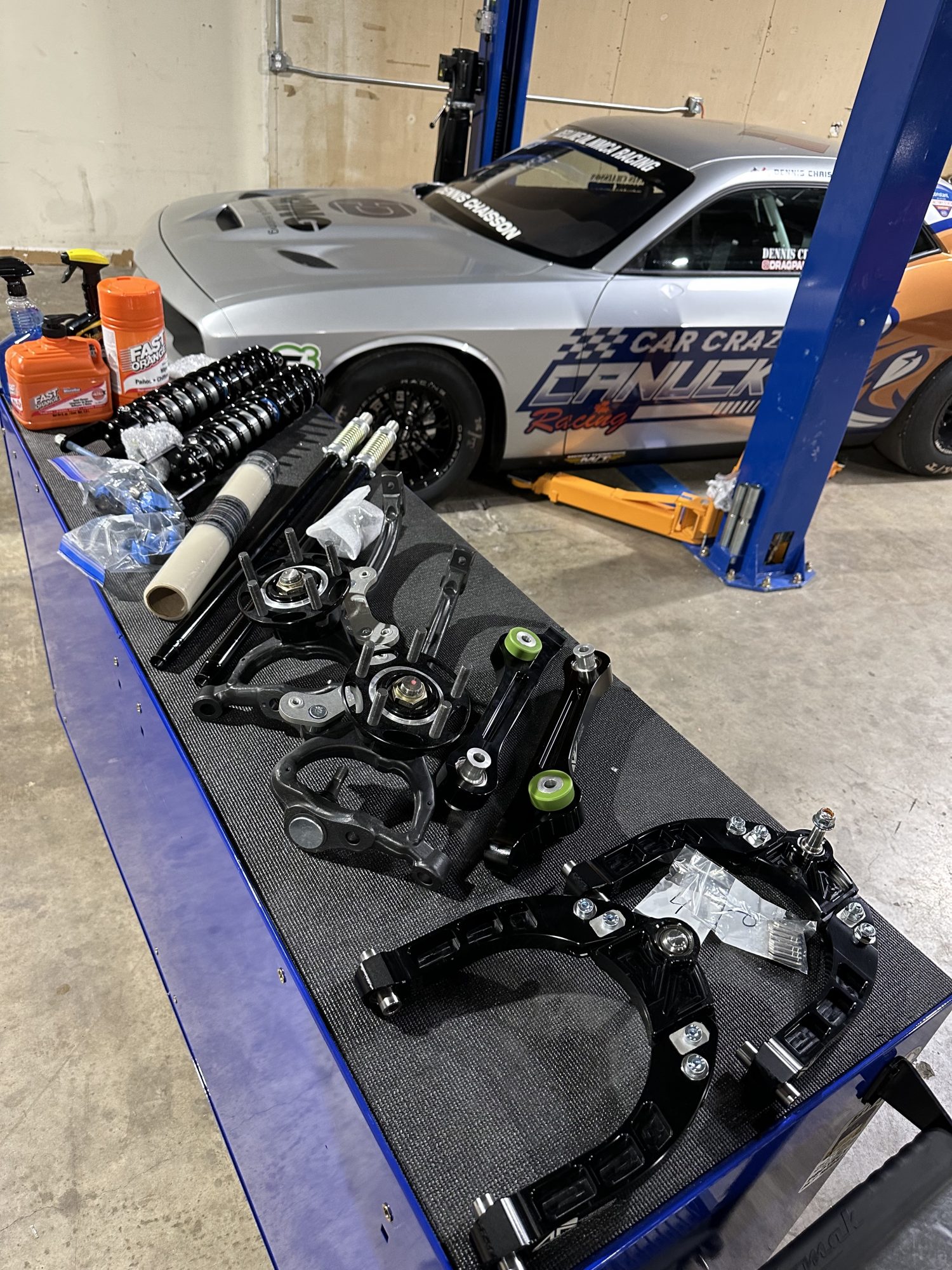 For Kevin Smith, 2022 was the first full year racing his Challenger Drag Pak and he also had a few bumps along the way. "I have to say, rolling into the 2022 NHRA Factory Stock Showdown and the NMCA Factory Super Cars as a rookie to these classes, it was tough for me and my driver, Al Scruggs. We learned a lot the hard way and got humbled really quick. With help from some of the other teams, we did okay for first year," said Kevin. "So, during our off-season, we are going through the Drag Pak front to back and doing some critical upgrades to make it competitive for the 2023 season. We want to run with the Drag Pak heavy hitters in the class along with the 'Brand X' guys like Skillman's Cobra Jet and Barton's COPO. I see many late nights at the shop in our future getting the Drag Pak ready for next year. We are very committed in making this car even faster. Our hopes are to be testing at one of the drag strips down in Florida sometime in February."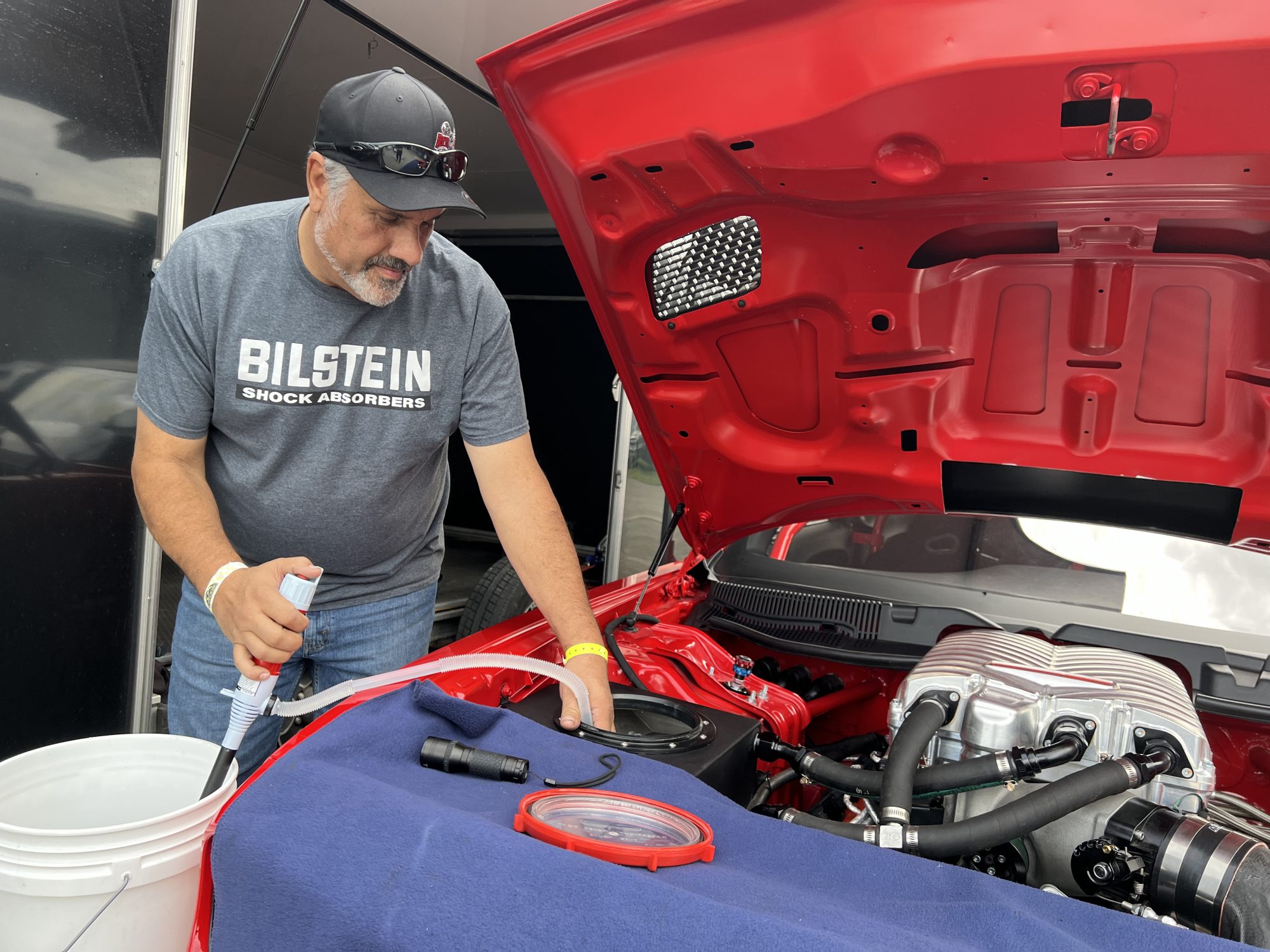 So why do Dennis, Kevin and all the other Drag Pak competitors keep coming back for another race season? It's not for the riches of winnings, as that barely put a dent in their race budget. What makes these guys and gals wake up in the morning, go to the shop and figure out ways to make their Drag Pak faster than the others? The biggest motivating factor is the constant learning, the comradery and the intense competition that both the NHRA and NMCA classes provide. That constant drive to improve, refine, develop, break parts, learn, fix and come back even better than it was before is what hooks these racers to constantly work harder than their fellow competitors.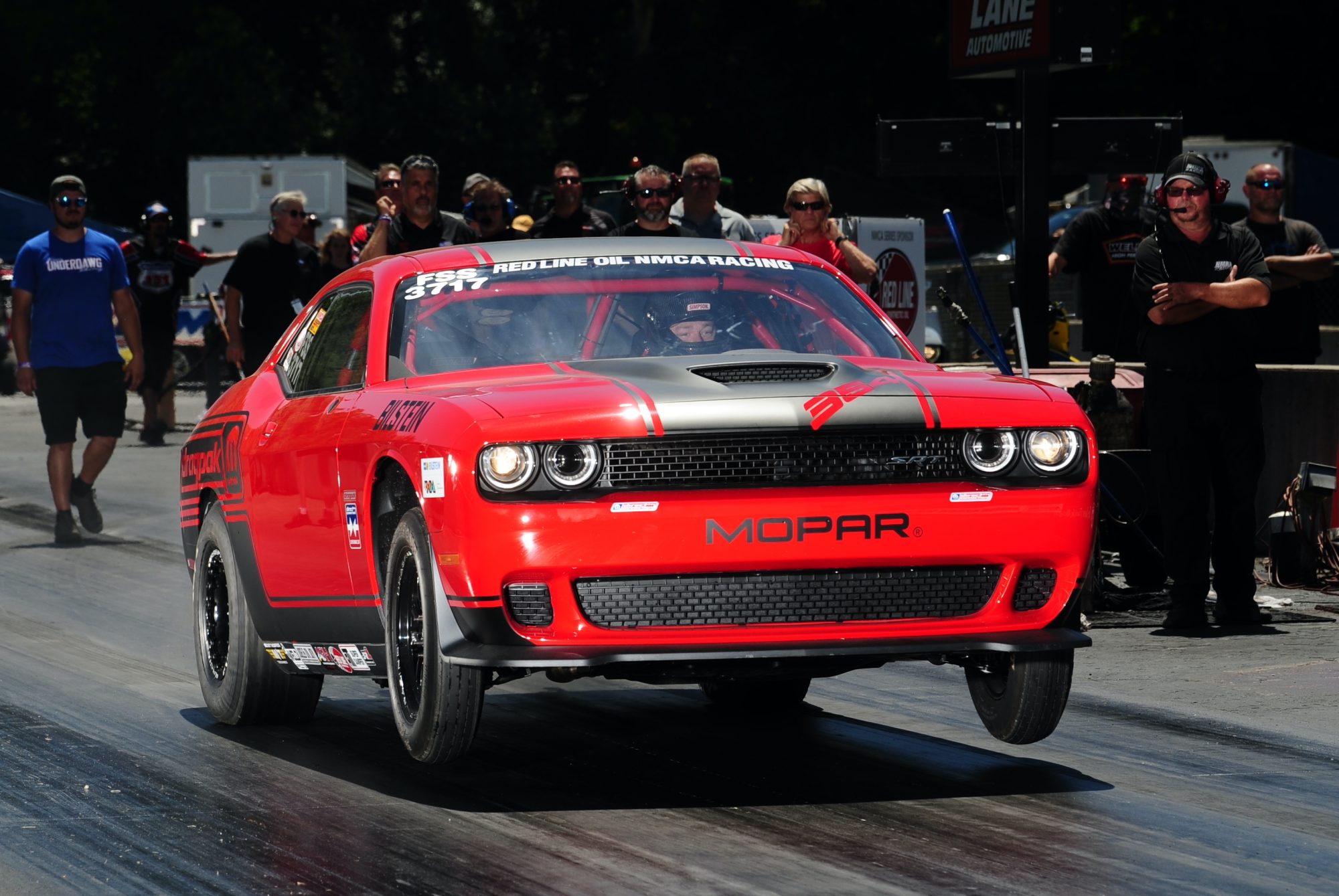 For Dennis, Kevin and many other racers who've been burning the midnight oil, they won't have long to wait. When they hit the track for pre-season testing in approximately a month or so, they'll either see the fruits of their labor if the strip's top-end scoreboards click-off a fast time, or head back to the shop and dyno room is search of more power. As we mentioned earlier, the 2023 NHRA and NMCA race season is coming fast. Like they say, there's no rest for the wicked and when you're strapped into a 1,500-horsepower brute, you better hang on as there's no telling what kind of ride you'll be in for!