Once again, the Muscle Car and Corvette Nationals (MCACN) took over the massive Donald E. Stevens Convention Center this past weekend. Located just outside of Chicago, this massive facility was packed wall-to-wall with the rarest, most unique vehicles whose combined monetary value would exceed the GNP of many smaller nations. Under the roof, we saw old and new school muscle cars, rare Super Stockers, barn finds and even vintage snowmobiles. The MCACN show took us to a place and time when styling, wild colors, horsepower ratings and quarter mile performance were all that mattered to the Big Three. Back when the car companies were duking it out for market share of young, male, performance car buyers in the 1960s and early 70s.
For buyers, gas mileage be damned! It was all about looking cool, beating the guy in the next lane and getting girls!
Walking down the long aisles in the auditorium and seeing rows and rows of what many consider Detroit's finest hour during the muscle car movement, overloaded our senses. Each car had a tale to tell, from its production history to the many owners who had fun grabbing gears and hammering down their local main street proving their manhood. Remember, muscle cars were built for the middle class and have been a fabric of American life for almost 60 years. And despite what the media tells you, it's not just a "boomer thing" these days. The next generation of "Gen X" enthusiasts are getting into the vintage muscle car scene.
And why not?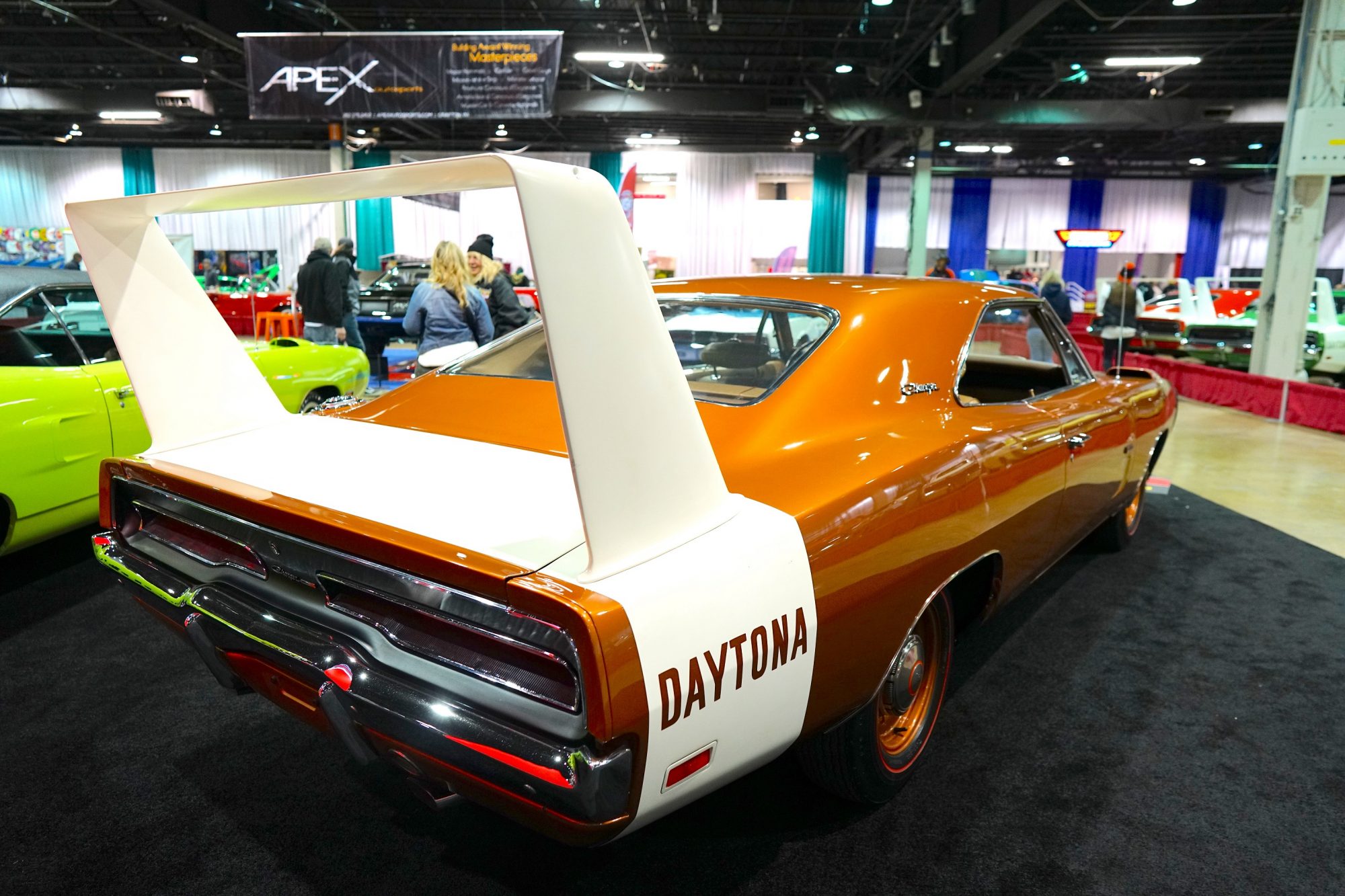 With their wild colors, cool stripes, towering rear spoilers, and a host of small and big block engines to choose from, muscle cars are appealing to younger folks, not just a bunch of AARP card carrying grey haired old men. They're not the only demographic that care about these cars. From what we saw this past weekend, there were many men and women under 50 checking out all the cool rides for a variety of reasons. Maybe it's the way vinyl records and Polaroid cameras are cool again with certain people, but we're not here to dissect that today. If there's a drop of gasoline flowing through your veins, the MCACN show should be on your bucket list, as you won't find a more massive gathering of these iconic vehicles in one location at the same time.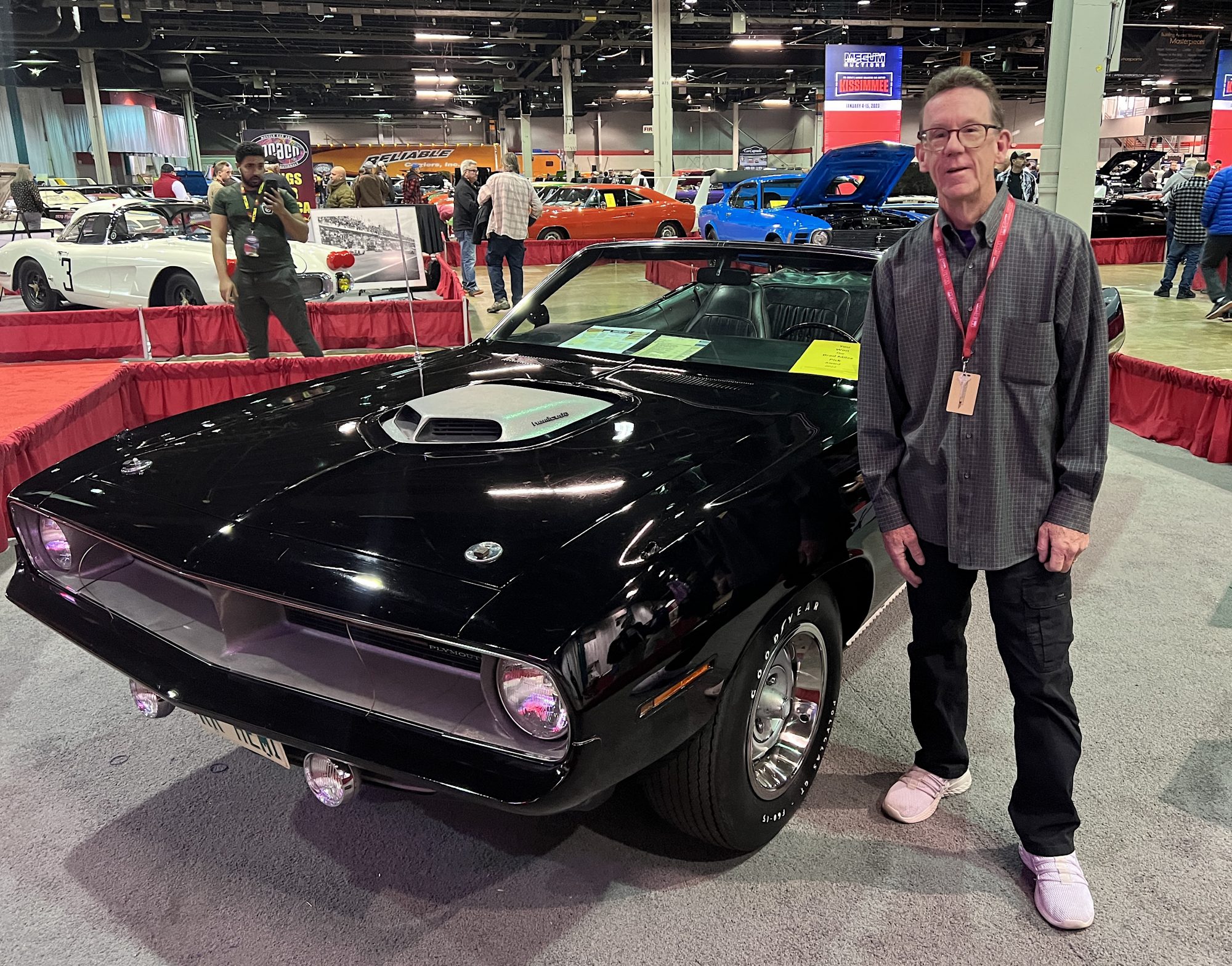 "We were blown away by level of enthusiasm and passion as it was at fever pitch during this year's show. The crowds were fantastic and it's like we're stepping back to 2019 before the pandemic was in full swing. We haven't even wrapped up this year's event but we're already planning the 2023 MCACN show and we're getting pumped up. We'll release some details of what fans can expect after the first of the year," said a happy but exhausted Bob Ashton, Managing Member, MCACN LLC. Bob, along with his team of dedicated hardworking volunteers, put in many months of hard work and long days of planning to make sure the MCACN event goes off without a hitch.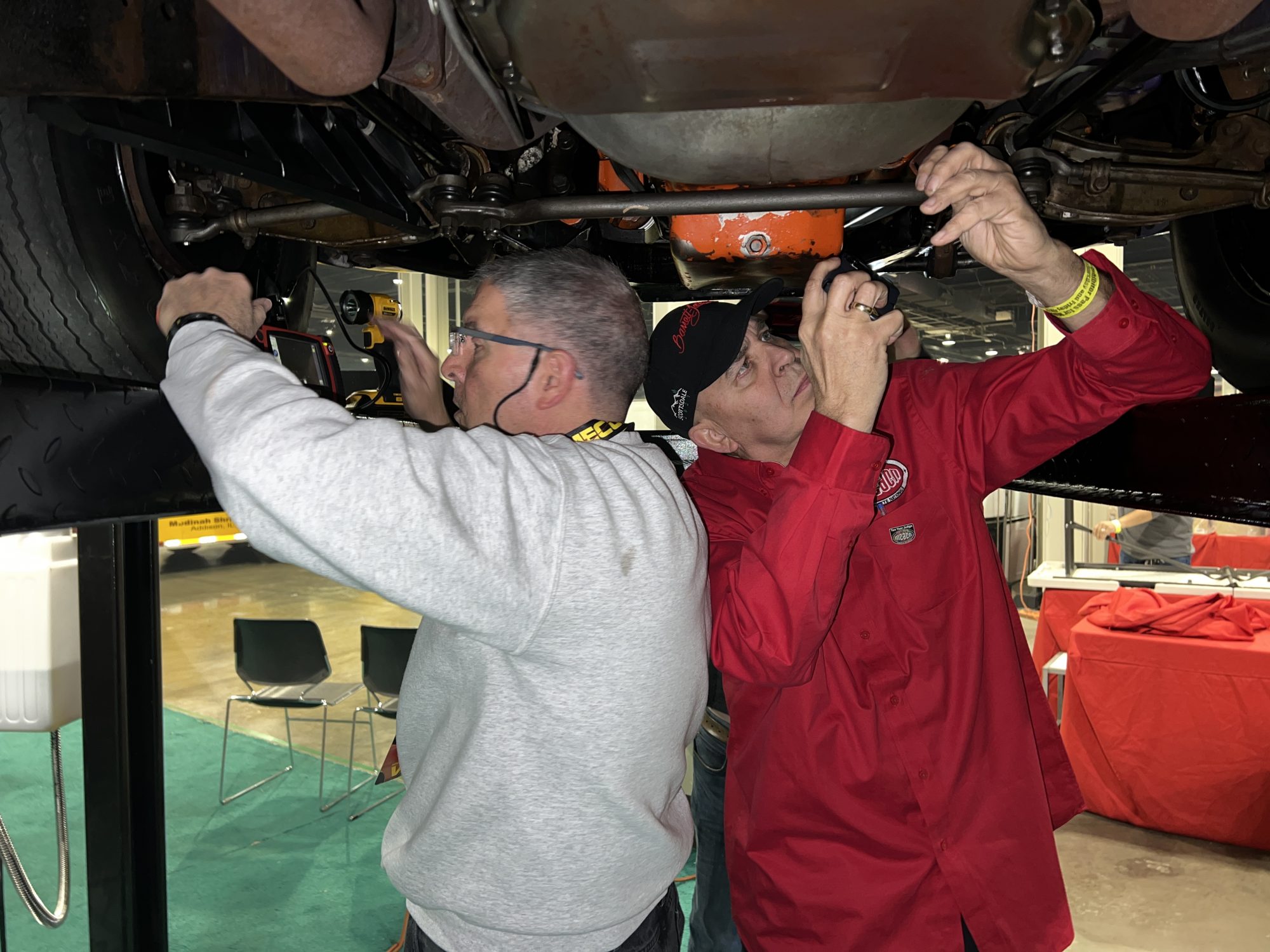 Another cool feature of the MCACN show is the various judging that goes on by a team of experts that know every nook and cranny of what's correct for these rare Mopar® vehicles (and other brands). Since many of the cars being judged are over 50 years old, there's a specific section of the show floor reserved for inspecting 'survivor' muscle cars that have been untouched (for the most part) during their long life. A team of restoration experts and historians who perform this valuable service come to MCACN each year, and fans watch in amazement at the dedication and level of detail the judges go through on the cars they inspect. These guys judging must be super knowledgeable while being part detective and part archeologist regarding what was "assembly line" correct. It also serves as a great benchmark and reference when restoring a classic Mopar muscle car. If done correctly, it can go for well over a million dollars at a Barrett-Jackson or Mecum auction. By identifying correct 'Factory Markings, ' casting numbers, date coded parts like starters, fuel pumps, and other wear items that usually got replaced over the life of the vehicle, these guys can determine what is authentic and what's an aftermarket part. The service they provide for the hobby creates an invaluable data base helping owners preserve these rare cars.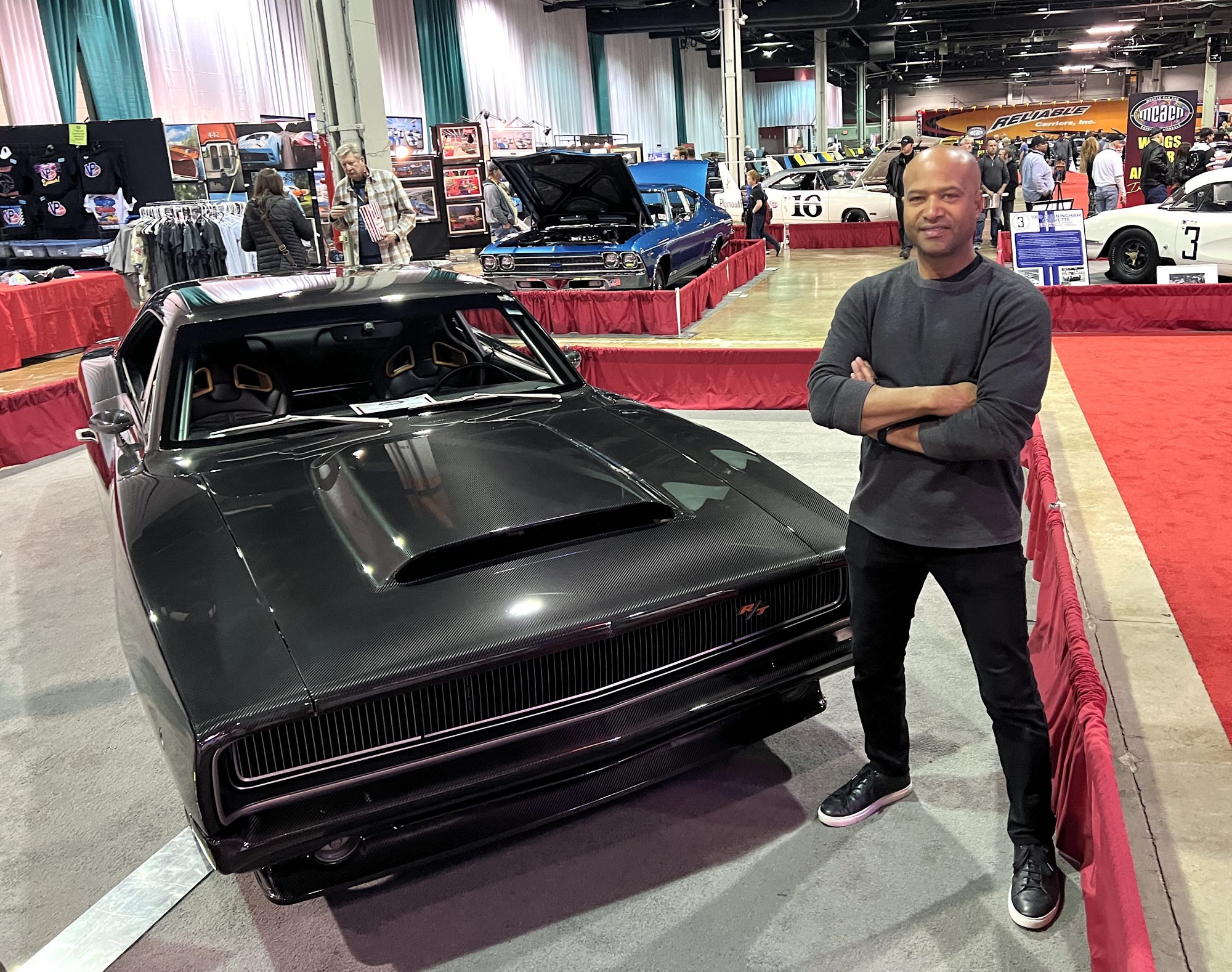 Since the car classic car hobby attracts many people, the MCACN show had a variety of machines to appeal to virtually anyone. One such car was the SpeedKore built 1968 Dodge Charger powered by a 1000-horsepower supercharged HEMI® V-8 'Hellephant' crate engine. Owned by Ralph Gilles, who just happens to be the Stellantis Chief Design Officer, it's one cool ride that takes a modern twist on an iconic design. With its all-carbon body panels, as well as a carbon floor and carbon wheel well tubs, it might look like the infamous and sinister Charger from the 1968 cult-classic movie Bullitt, but it's all 21st century technology that motivates this car while making it turn and stop like a 2022 Challenger or Charger SRT® Hellcat. It's called 'Hellucination' which says it all perfectly and it was center stage at MCACN this year. "It's pretty incredible here (MCACN), I've never been to this event before I didn't expect the level of vehicles at this show. To see so many well preserved and rare vehicles is just mind blowing," said Ralph. "The fan reaction to 'Hellucination' has been incredible. I was worried at first as this Charger is not a preservation or a restoration, it's something completely different. But the fans get it, they understand it, and the more they look at it, the more they seem to love it!"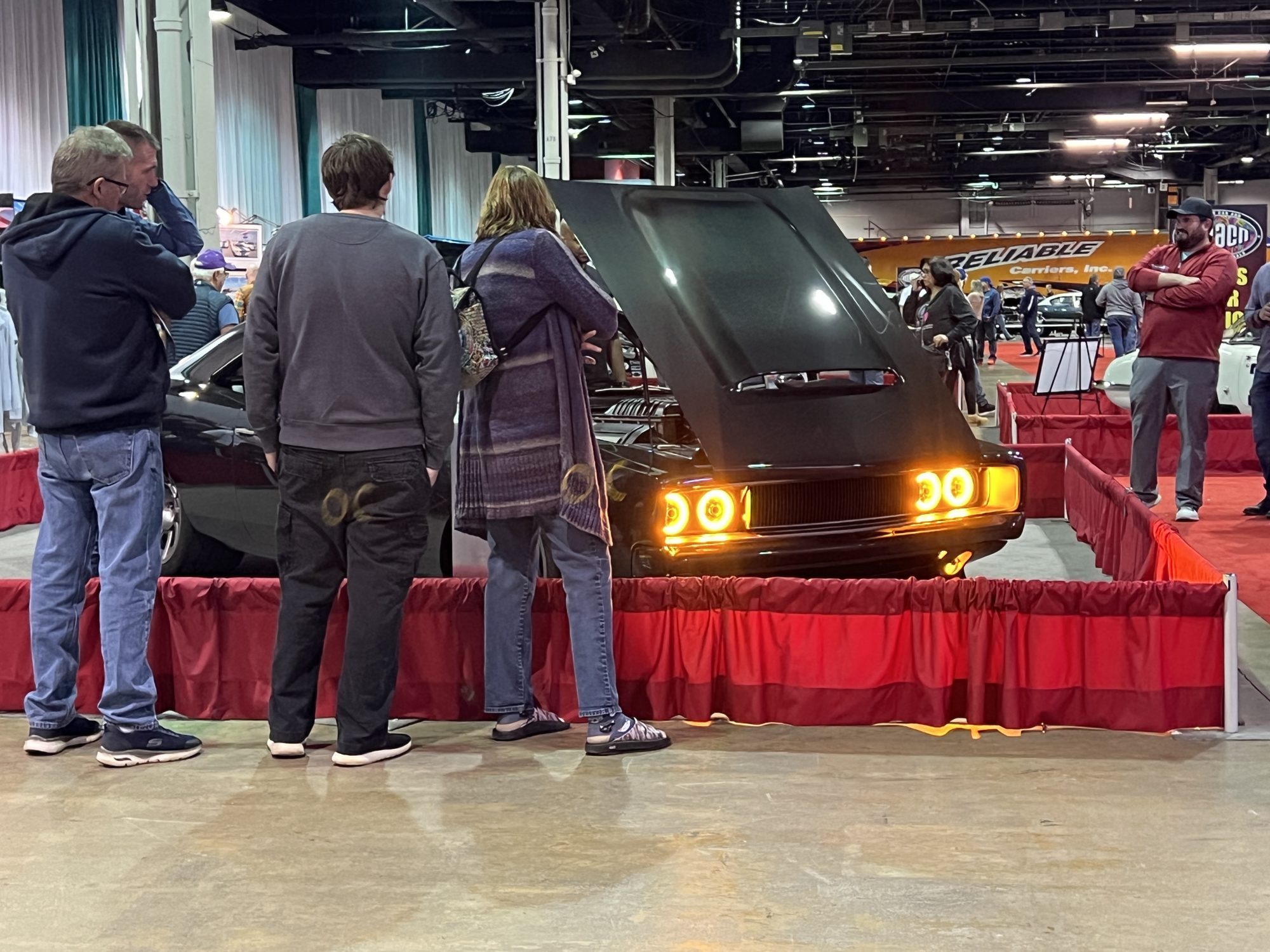 So, if you missed this year's amazing Muscle Car and Corvette Nationals, fear not. Our awesome photo gallery will give you a hint of the rare and exotic Mopar iron that was on display to drool and stare at!