Second generation Mopar® enthusiast Michael Belcarz is a self-described "diehard" devotee to anything Dodge and Plymouth. He was brought up in the hobby at a very young age by attending local and regional Mopar car shows with his dad and showing off the family's F8 Green 1969 Plymouth Road Runner convertible in the early 1980s. This car had a huge impact on Michael's life and would steer a path throughout his adulthood for him and his younger brother, Dave. Both siblings would go on to own quite a unique collection of rare and cool Dodge and Plymouth muscle cars. Some would be projects to get fixed up and resold, while others were keepers. When Michael's father sold the Road Runner convertible back in 1984, young Michael was only seven. But it was Michael's mission to get the car back in the family, restore it and drive it. That mission was accomplished around 2011 and since then, other family members, including Michael's dad and brother, have also collected even more rare vintage Plymouth convertibles. But Michael knew every time he ventured out in the highly rare and collectable Road Runner convertible, there was always a chance something bad could happen to the family heirloom.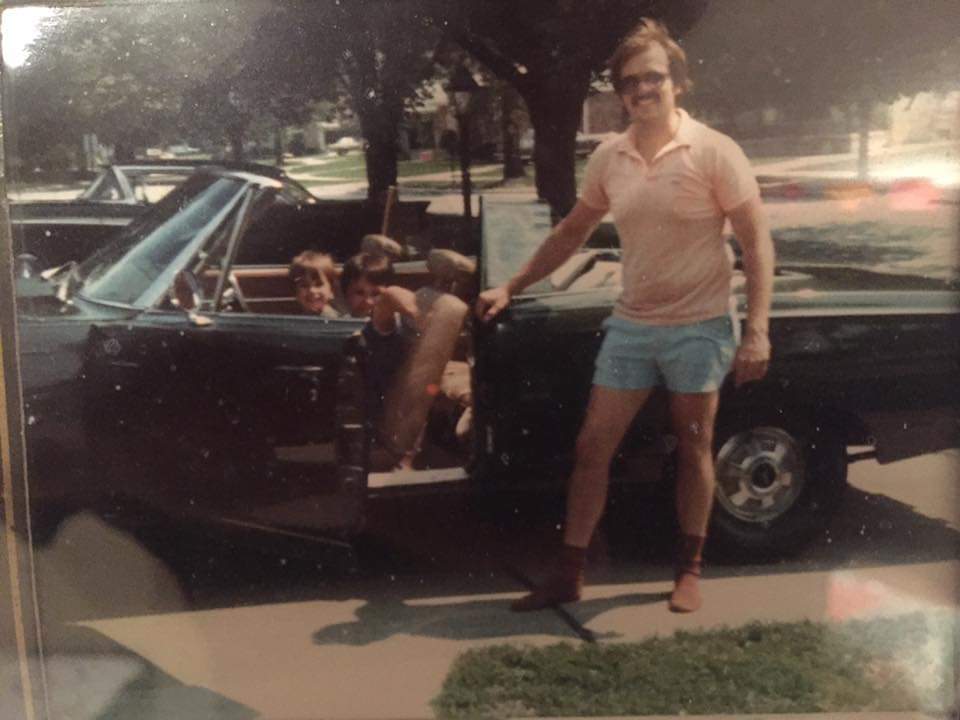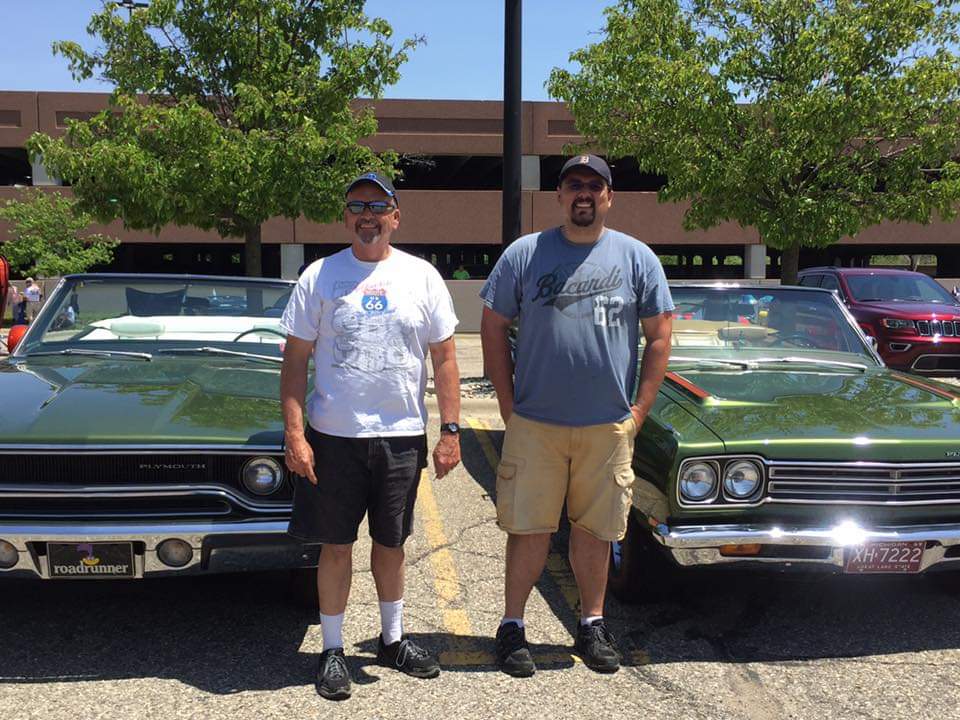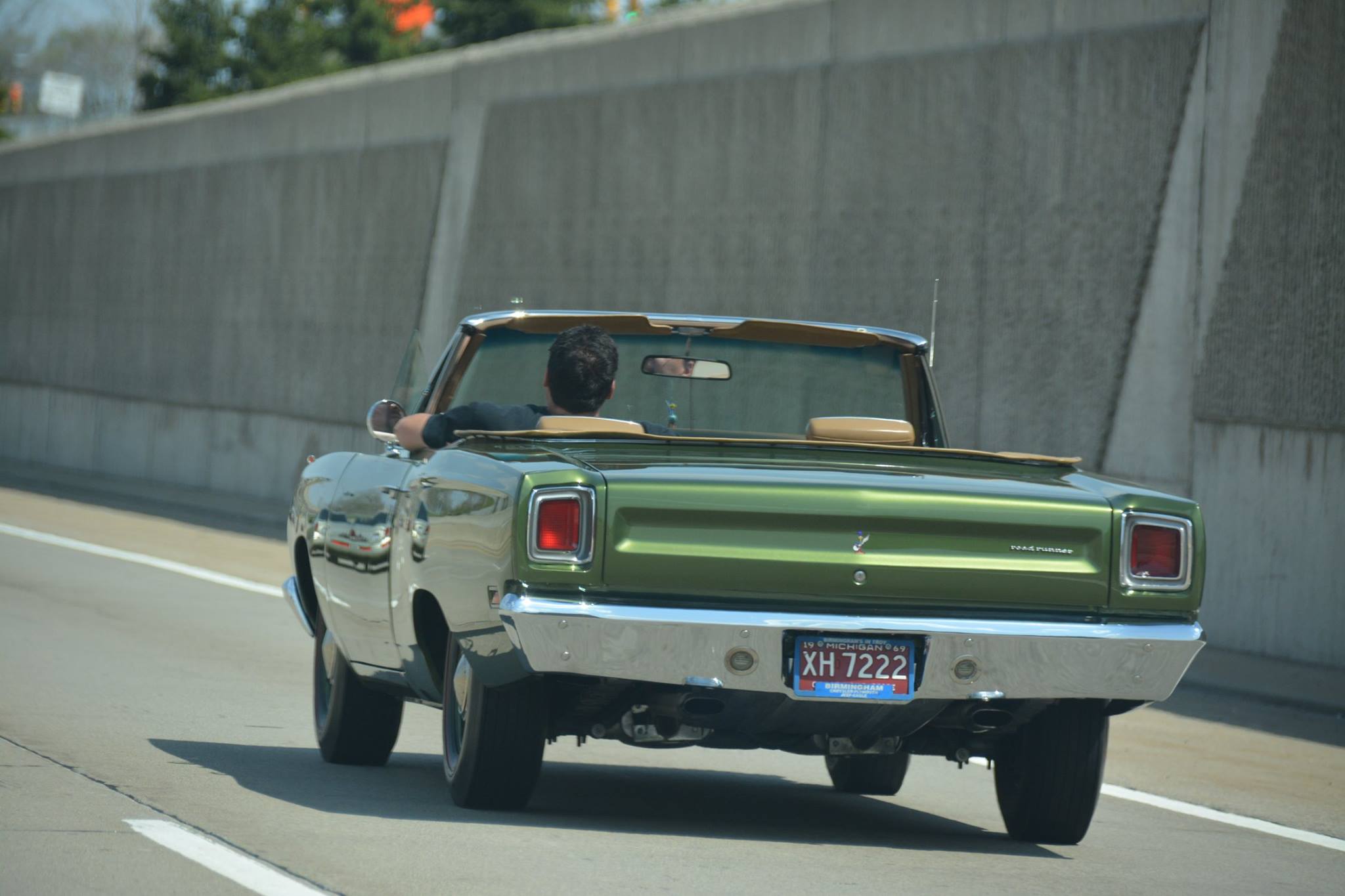 There are many pleasures to be derived from driving a vintage convertible (or any classic car for that matter) as people in the next lane do a double take and aging baby boomers give you thumbs along with the obligatory line, "I had one just like that…" However, driving a car that was designed, engineered and built before man set foot on the moon does have many challenges and some would even say "baggage." The scarcity of NOS (new old stock) parts along with the fact older cars generally don't handle or stop well are part of the "ownership experience." Older muscle cars are also very thirsty, and if some piece of debris comes flying off a truck and puts a crack on your original date-coded windshield or bounces off the hood and roof leaving a nice scratch on the immaculate paint job that just cost over $10,000 during the resto, you'll need grief counseling for at least six months. Today's modern machines offer many creature comforts, safety equipment and a robust parts supply chain, but most important to true gearheads, the modern Dodge muscle cars are really fast. That unmistakable sound of an angry HEMI® V8 engine from under the hood still sends chill up your spine as you plug in your phone, scroll to the iTunes app, download your playlist and rock out. That's why Michael, who's obviously a "drop top" vintage muscle car guy (he and his family have owned about 20-25 Mopar B-body convertibles so far), needed a modern Mopar convertible to fill his enjoyment of open top motoring enjoyment and excitement without the paranoia of some errant texting driver crashing into his irreplaceable muscle car.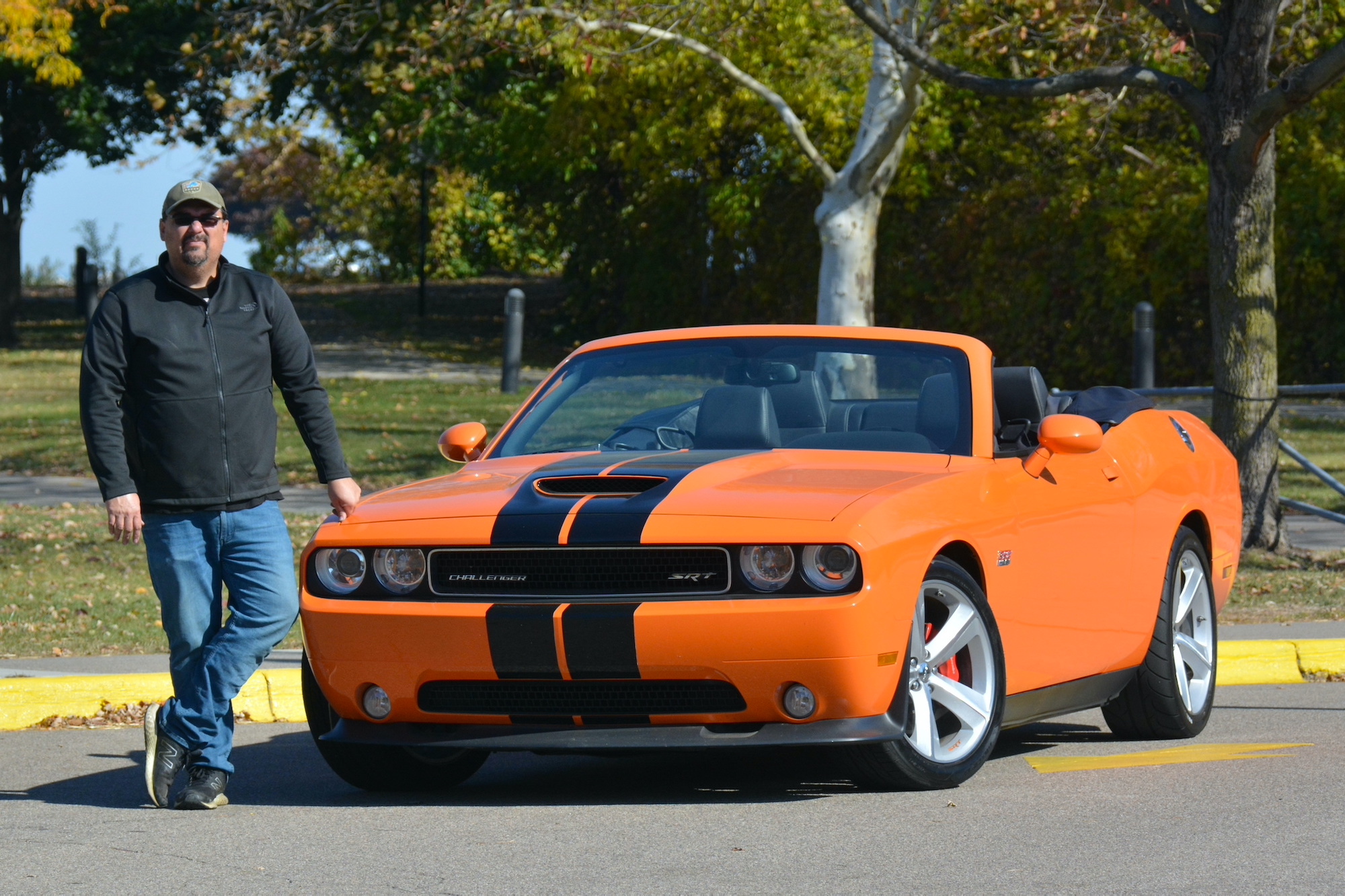 "I love these rag tops; I think they're awesome. I've owned many current production Challengers in the past, but they were all hardtops. Knowing how well-built these cars are, it basically led me to purchase this 2012 Challenger SRT8 convertible," smiled Michael as we cruised in his "Header Orange" painted ride on a glorious fall day through Grosse Pointe. "While I left most of the car stock, I did change out the rear tires to the Nexen Drag Radials, the same kind used on the Challenger 1320. Other than that, everything is stock except for a Cold Air Intake. With a 470-horsepower 392 HEMI under the hood, and a six-speed manual trans, that's more than enough for me to get in trouble," laughed Michael.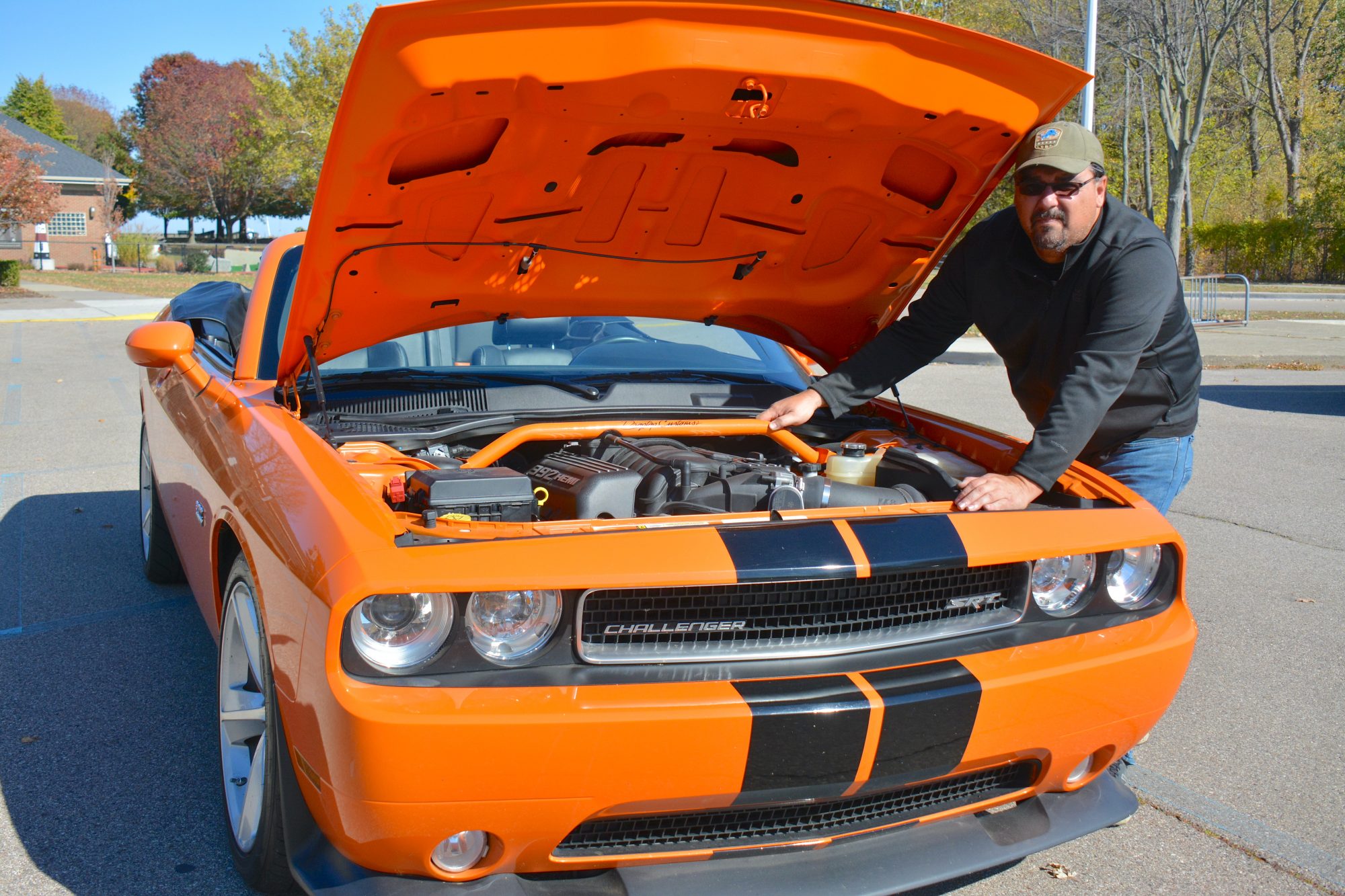 After purchasing it in 2020, Michael has racked up many miles in his Challenger SRT8 Convertible. "I bought this off the original owner and he was the one that sent it down to Drop Top Customs in Florida to get the conversion done back in 2015. He got the car back a few months later and only put about 30,000 miles before I bought it. I drive it as much as I can on nice weekends but in Michigan, that's basically May through September," noted Michael. "I'll tell you this, after owning a few vintage E-body Challengers, the modern one drives a lot better. It still has the iconic looks of the original Challenger. The new school stuff is so great. With the current technology in the engine, driveline, suspension, I could just hop in the car and drive to California while pulling down 22-23 miles per gallon on the freeway."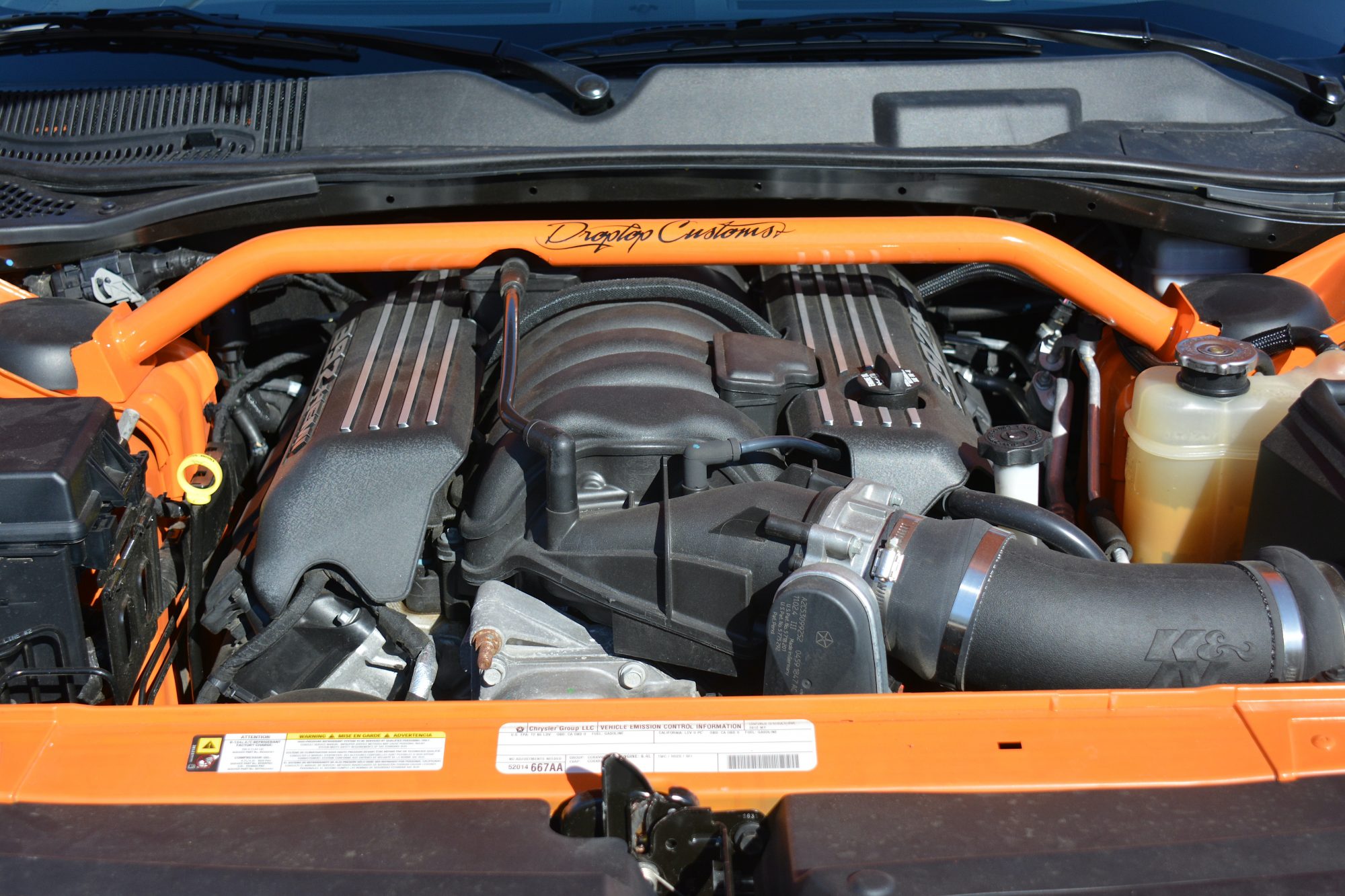 Since Michael works in the auto industry, and has restored many cars himself, he knows a thing or two about their complexity. He also appreciates the work and "surgery" involved in converting a production Challenger into a convertible while adhering to all the stringent OEM build quality benchmarks and meeting all Federal Safety Guideline Standards, something Michael knows all too well in his 9-to-5 job. "The build quality is great. Jeff Moran and his team at Drop Top Customs did a fantastic job as the conversion includes many things the consumer won't see such as the frame getting tied together to increase the chassis strength. But if you open the hood or look in the trunk, Drop Top Customs installs a strut tower brace in both areas for more rigidity. I also noticed there's no cowl shake with this car at freeway speeds when the top is down as that's a common problem on some convertibles. I must tell you, though, one day last summer, I got caught in a heavy summer downpour while out cruising with the Challenger convertible. We couldn't find any evidence of water seeping from the top and when the weather cleared, jumped back on the highway and there were no wind leaks," exclaimed Mike.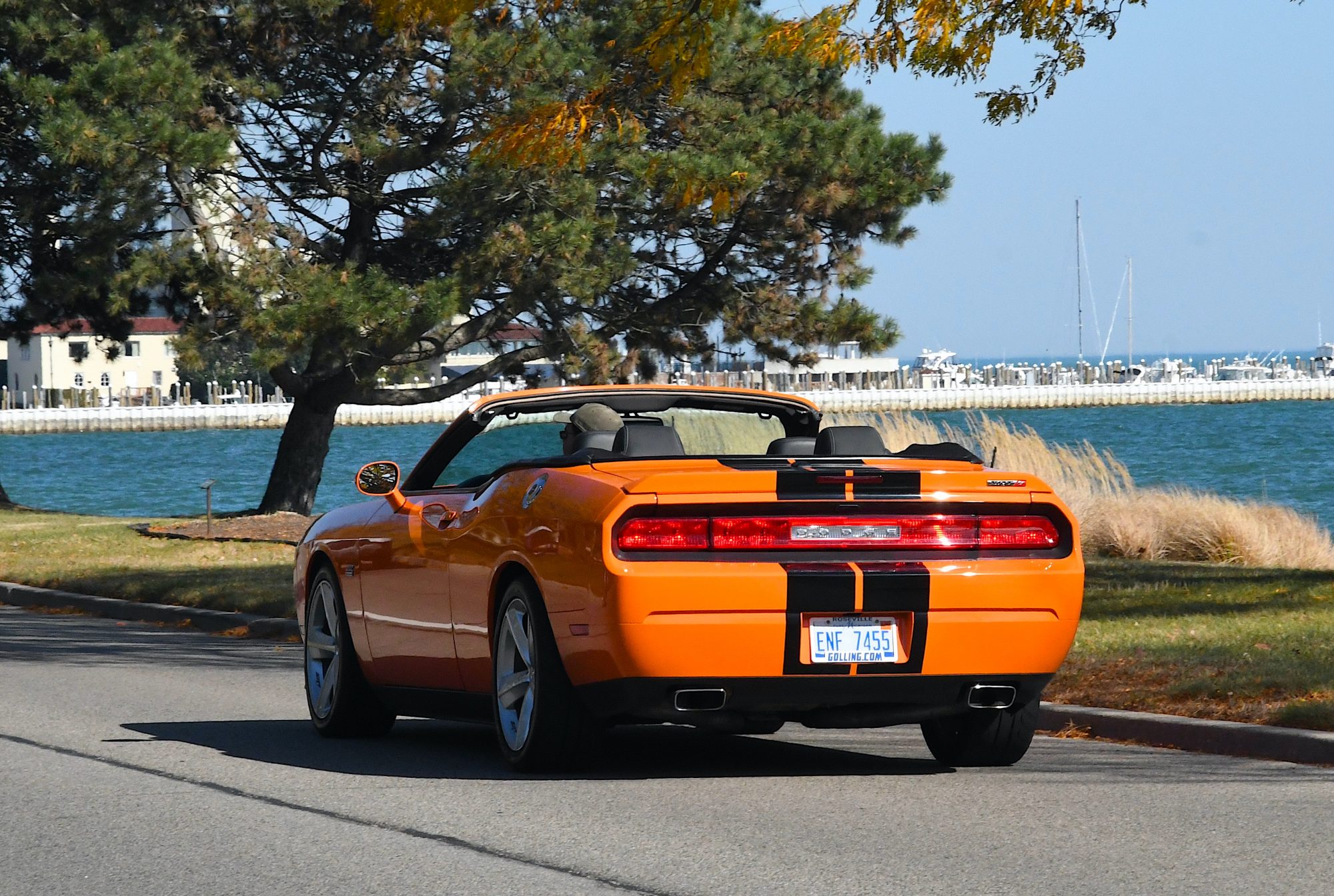 When we asked Michael what his long-term plans are for his Challenger SRT8 Convertible, he paused. Unless it's a family treasure, he's usually selling one car and moving on to the next. But with a young son, he's hoping to teach him the art of driving a high-performance machine with a 392 HEMI engine under the hood and three pedals beneath the dash!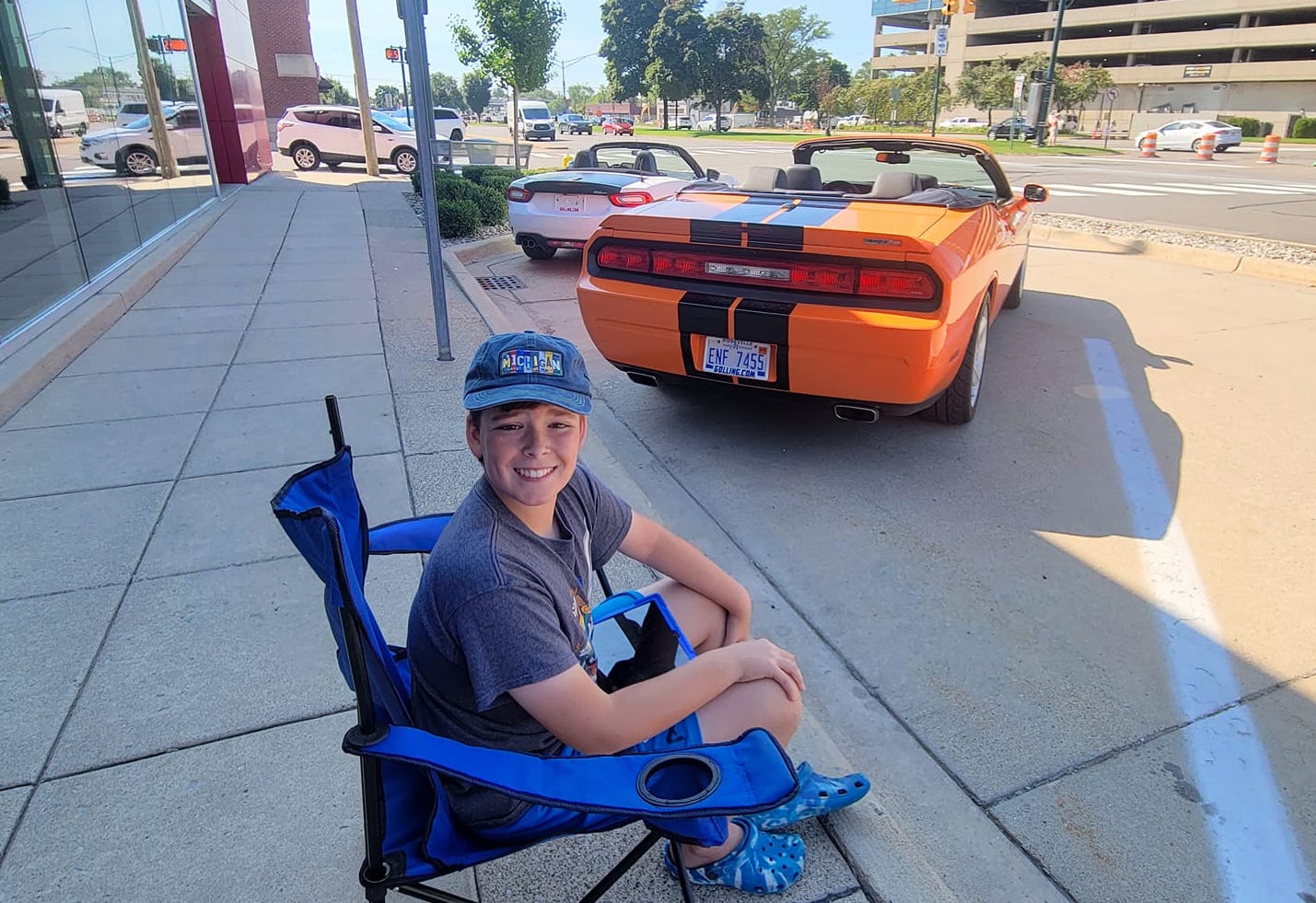 Here are more images of Michael's Drop Top gorgeous Challenger SRT8!