Plymouth's advertising and marketing folks nailed it when they created that now infamous tagline to introduce the restyled 1968 GTX. They knew the brand was a few years late entering the muscle car wars of the 1960s, but needed a jump start over their competition. Pontiac may have created the muscle car in 1964 (a debate that still rages today among gearheads), but it was Plymouth and its Dodge sibling that really refined the market segment and took it to the next level. While GM's conservative top brass set forth an edict that no Chevy, Olds, Buick and Pontiac intermediates were to be available with an engine over 400 cubic inches in size, Chrysler used the General's narrow-minded thinking to their advantage. It was the fall of 1966 and Chrysler's Powertrain Engineers were huddled in their dyno cells within Highland Park getting busy creating the biggest displacement package for an intermediate car for the time. By combining some performance goodies (high-lift camshaft, high-flowing exhaust manifolds, bigger CFM carburetor, windage tray) to basically a production Chrysler Imperial/New Yorker 440-cubic-inch big-block engine, the 440 Super Commando and 440 Mangnum was born. It roared to life and set the automotive world on fire with a heap of smoking Goodyear Redline bias ply tires bolted behind an army of Plymouth GTX and Dodge Coronet R/T owners doing their thing on drag strips and Main Street across the USA.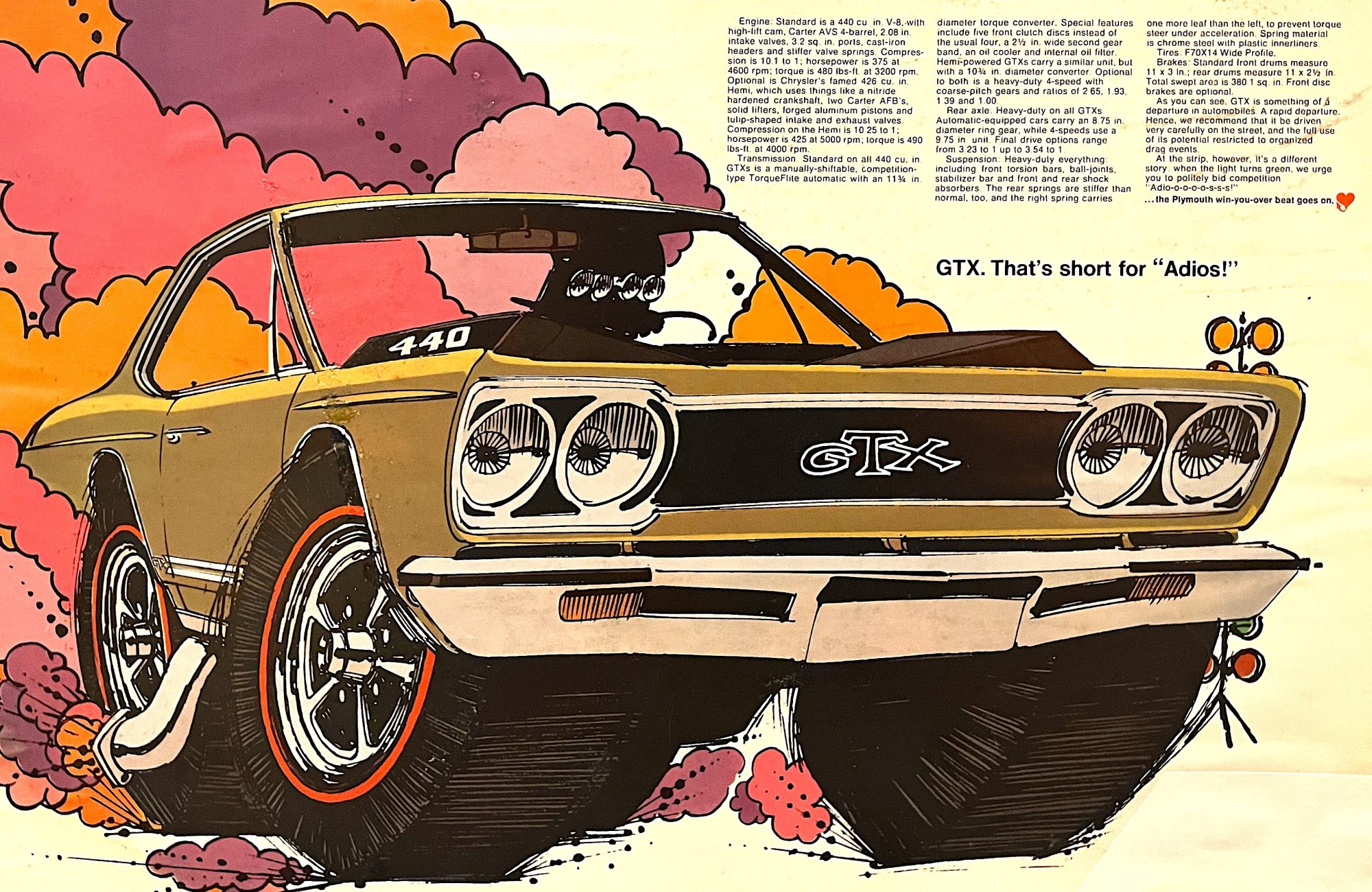 By 1968, the GTX (and the Plymouth Belvedere lineup) got a major exterior and interior makeover. While most consumers swooned over the newly launched bargain basement Road Runner, it still didn't meet the needs of some performance buyers. The Road Runner's standard 335-horsepower 383 high-performance V8 was more like a hand slap, while the brute force of GTX's 440 Super Commando's 375-horsepower V8 was a gut punch to those who got in the ring with it. And while Chrysler's legendary 426 Street HEMI® engine was in its third year of production with a more aggressive camshaft for 1968, most buyers of performance Plymouth and Dodge intermediate muscle cars opted for their standard Wedge powerplants. You can place this on the HEMI engine's price, maintenance schedule and probably the biggest factor, climbing insurance costs for this engine.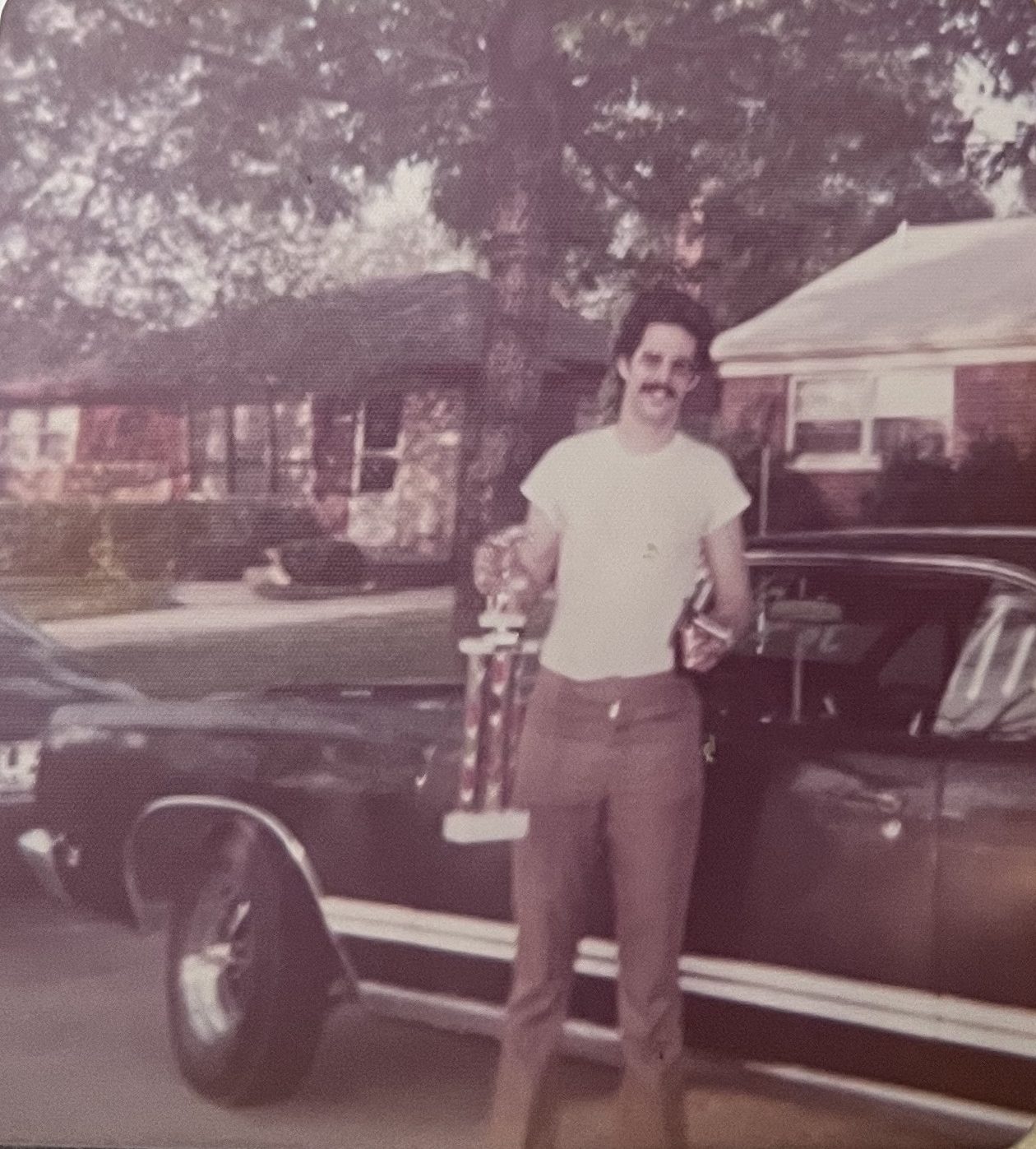 Pete Papazian, the 73-year-old Motor City resident, was one of those fans that took notice of Plymouth's hot intermediate "luxury" muscle car that was a step above its Road Runner cousin when it came to options and standard features. Plymouth's Product Planners positioned the GTX in the sweet spot for muscle car buyers. "Back in the late 1960s, it seemed like everyone had either a Chevelle SS 396, Pontiac GTO or a Ford Fairlane. But when Plymouth revised their B-body for 1968, I really liked the looks of the GTX," said Pete. It was a neighbor down the street that had bought a brand-new 1968 Plymouth GTX and Pete really wanted that car. "I purchased the GTX from my neighbor in March of 1969. The overall condition was good despite being driven in the snow and used for trailer towing duties. The owner had racked over 20,000 hard miles in just over a year, but I really like 'GG1' Forest Green paint, white lower side stripes, and 14-inch chrome Magnum wheels. It also had power steering, two-tone green interior with bucket seats, floor console, 727 Automatic and 150 mile-per-hour speedometer," commented Pete. But it wasn't until Pete mashed his foot on the accelerator and tried to bring his 3,800-pound Plymouth GTX to a stop. "I wasn't aware how powerful the 375-horsepower 440 Super Commando was until I drove it real fast and tried to slow it down with manual drum brakes on all four corners."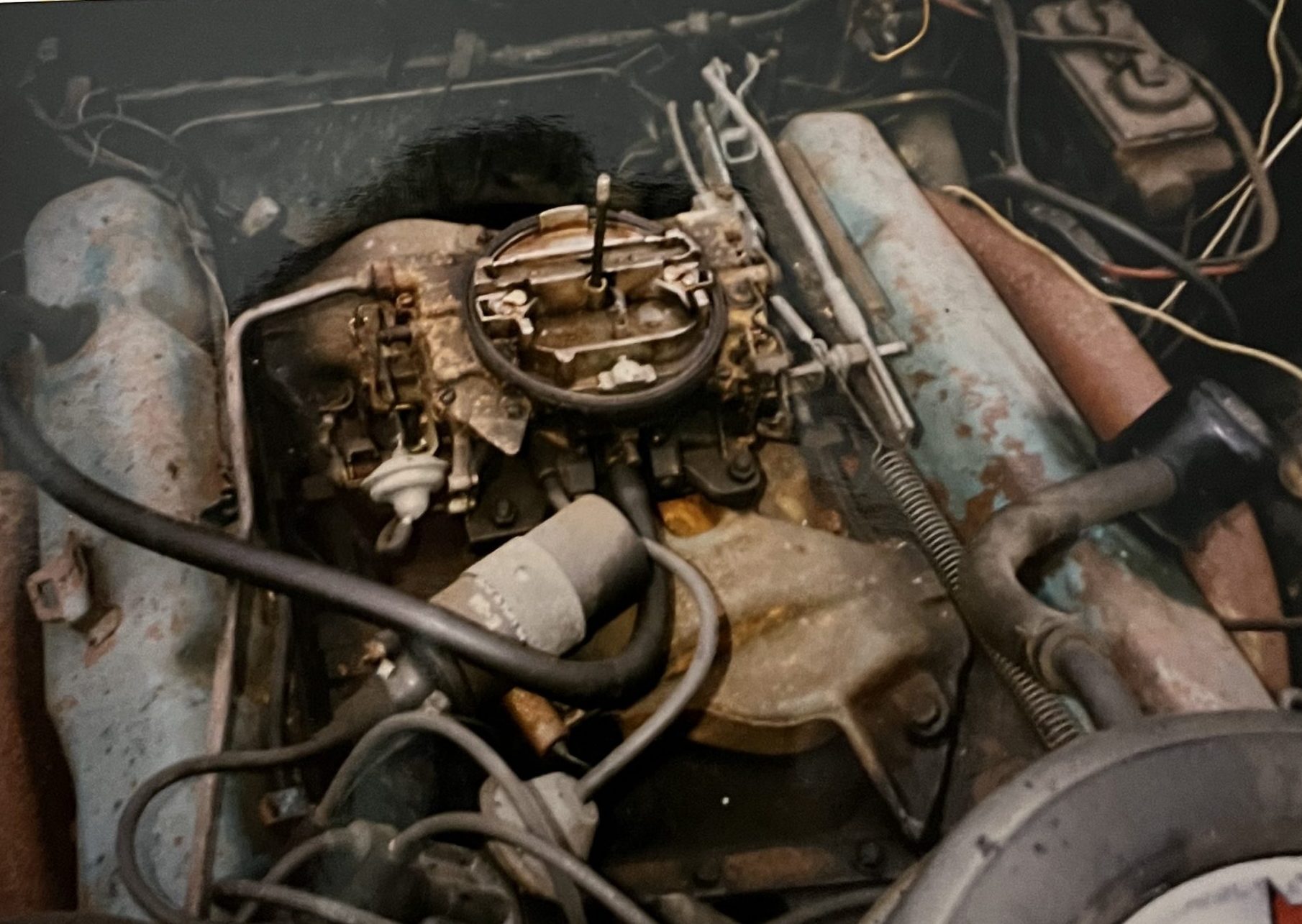 Like most gearheads in the 1960s, they rarely left their cars stock. With the exploding high-performance parts aftermarket industry, many manufacturers were designing, engineering, building and selling go-fast parts and accessories for the latest muscle machines coming out of Detroit. "Right after I bought my GTX, I installed ET mags w/L50 rear tires and Gabriel air shocks. Then a set of Hedman headers and Sun tach," remised Pete. "We cruised the drive-in restaurants and even though gas was around 35 cents a gallon back then, I'd still ask my friends for gas money if they hopped in my car to go cruising. Our summer weekends were filled with racing at Detroit Dragway in various classes. I vividly remember seeing the cool cars of the Sox & Martin race team at Detroit Dragway and found out later they ran a 440-powered 1968 Plymouth GTX like mine."
Detroit Dragway was a favorite stop for many professional racing teams in the 1960s and 1970s. "Along with Sox & Martin, I saw many of my racing heroes at Detroit Dragway, including 'Big Daddy' Don Garlits, Dick Landy and later on, the Motown Missile Pro Stock Challenger. It was great to be racing at the same track these guys were competing at," noted Pete. While his GTX garnered numerous class champion trophies at Detroit Dragway, Pete even got a $50 check for his winnings. As with many muscle car owners back then, Pete didn't limit his racing activity to just the drag strip. "If I wasn't at Detroit Dragway, I'd hit Telegraph Road. Since Telegraph was four lanes, it was the place to race southwest of Detroit, albeit a bit illegal. Many gearheads would head over to Telegraph to street race. It was common place to slow down to five miles per hour while backing up traffic, then racing from a roll. My GTX did pretty well on the street and, somehow, I never got a ticket. Eventually, I got married and was a father by December of 1969. The GTX eventually became a family car complete with a baby seat. It was used to get me to work, hauling groceries and even Christmas trees during the holiday season. I still took it out occasionally on Saturday nights to see what was happening on Telegraph."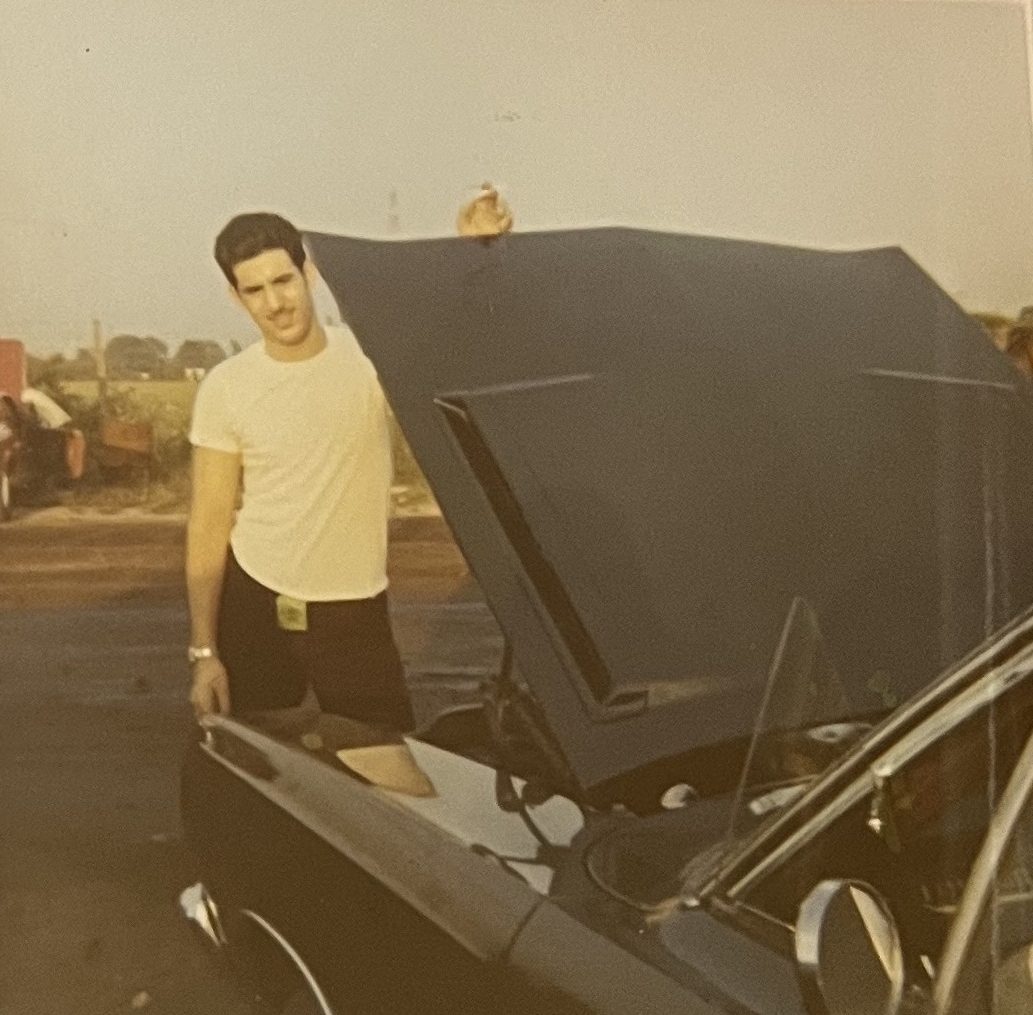 After years of racing abuse, the venerable 727 TorqueFlite® automatic transmission in Pete's GTX had enough and broke. Luckily, Pete had enough sense not to sell his Plymouth and just roll it into the garage. Soon, a station wagon became the family's new daily driver as the GTX morphed into a shelving unit in Pete's packed garage for over two decades. "I got many offers to sell it throughout the years, but the longer it sat, the more I wanted to keep the GTX. It began to increase in value despite its broken tranny, seized up engine and typical B-Body rust in the rear quarters. But for the most part, other than some bolt-on performance parts, I kept the car mostly stock."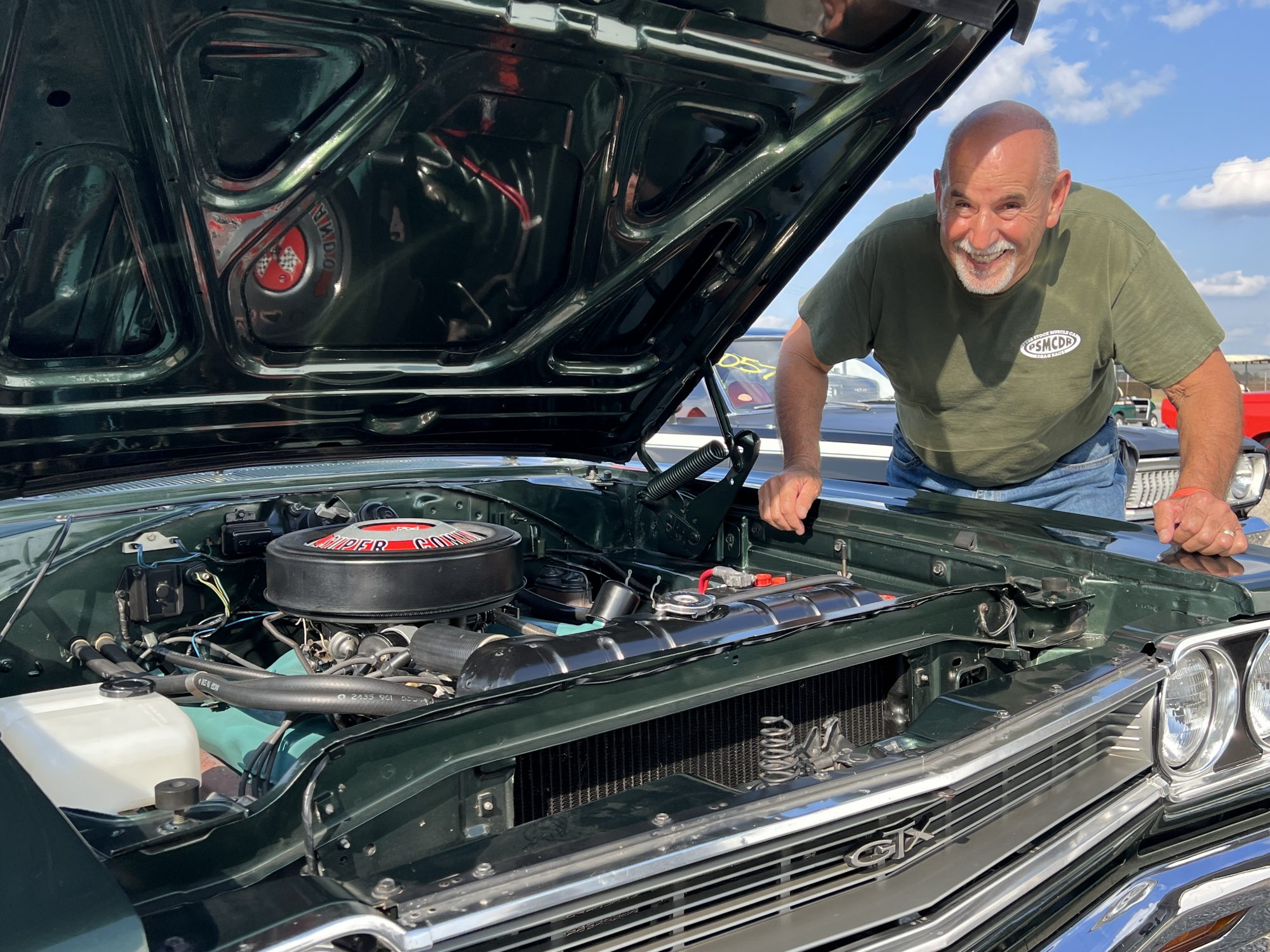 As time progressed, Pete began to work on his GTX and started a full-on restoration. He was determined to get it back on the road and to the drag strip. "I did a complete rebuild on the engine and trans, but it's still basically a stock 440. I added a 'Mr. 6 Pack' camshaft, electronic ignition and a few other minor things. I wanted to keep my GTX basically stock and legal to run in the Pure Stock Muscle Car Drags. I've competed at this yearly event since 2003 and have rarely missed an event. My best pass so far is a 13.46 at 104 mph on skinny bias ply redline tires which takes some skill in leaving the line as the 440 puts out close to 500 foot-pounds of torque," said Paul. With help from longtime Mopar® tuning gurus Bob Karakashian, Paul Petco, Huey Harwell and Mike Marple, Pete's GTX runs very fast and consistent both on the street and strip.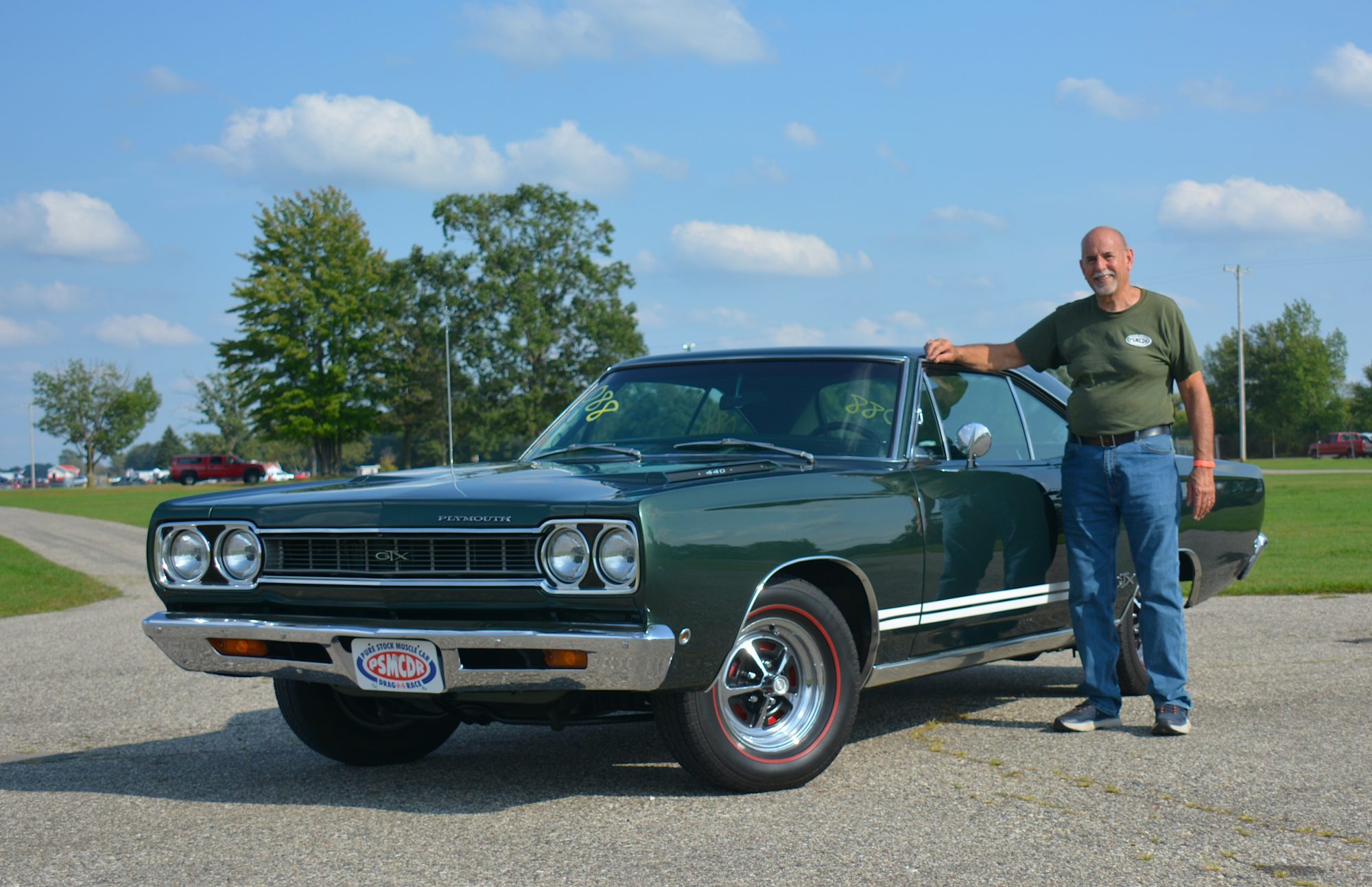 The Plymouth brand has been gone for decades, and "GTX" might just be three random letters to most people, but for Pete Papazian, it'll also be short for "adios!"