What if we could travel back in time? As gearheads, we think about that constantly looking at old Dodge dealership newspaper ads hawking brand new Charger and Challenger R/Ts with 426 Street HEMI® engines under the hood for well under $4,500! Admit it, you're one of those guys that mumbles "Do you know what that car would be worth today?!?" Well, English author H.G. Wells might have written about time travel in his science fiction novella The Time Machine, and physicist Albert Einstein's theory of relativity did touch on the possibility of going back in time, but let's face it, the past is the past and we're not going back. But for those that desire the sexy "Coke Bottle" styling of the 1968-1970 Chargers, but with a modern, reliable powertrain that includes a supercharged 6.2L HEMI V8 engine pumping out 800 horsepower on 92 octane gas that's attached to an eight-speed 8HP90 TorqueFlite® automatic transmission allowing comfortable highway cruising speed hovering around 1,800 rpm, you're in luck!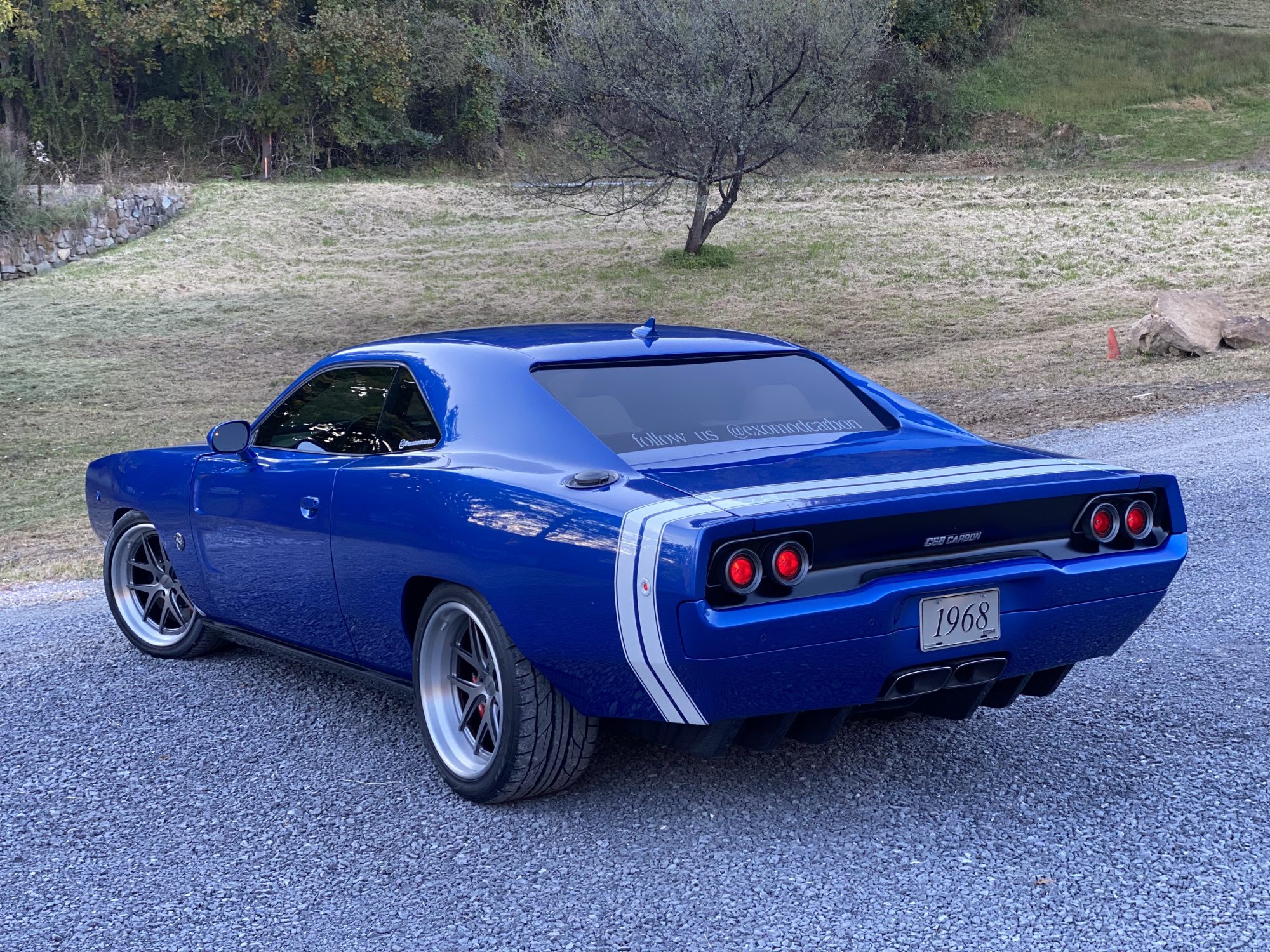 Even though we can't go back in time, there's a shop that can make your dreams, and fantasies, come true: eXoMod Concepts. Headed by longtime Mopar® enthusiast Rick Katzeff, he and his team of fabricators that include the dedication of Scott Gregg and his family, have created some serious machines. These cars have stunned the gearhead community every time their creations show up at the car show. "Vintage muscle cars with their original engines, transmissions and brakes just don't perform like modern cars. They're also not as reliable and fun to drive. However, what's missing with the modern cars is the old-school looks and that was my inspiration for creating modern restomods through my company eXoMods. We've combined the best of both worlds for our discriminating customers," said Rick. eXoMod has been creating "resto skinned" muscle cars for about 2 years. In doing restomods "his way," Rick uses the donor chassis from what the customer specifies during the ordering process. These donor cars are many times brand-new Challengers. "We chose the Challenger SRT® Redeye platform since that's the top of the food chain in 2022 and it's just a great platform to begin with," noted Rick.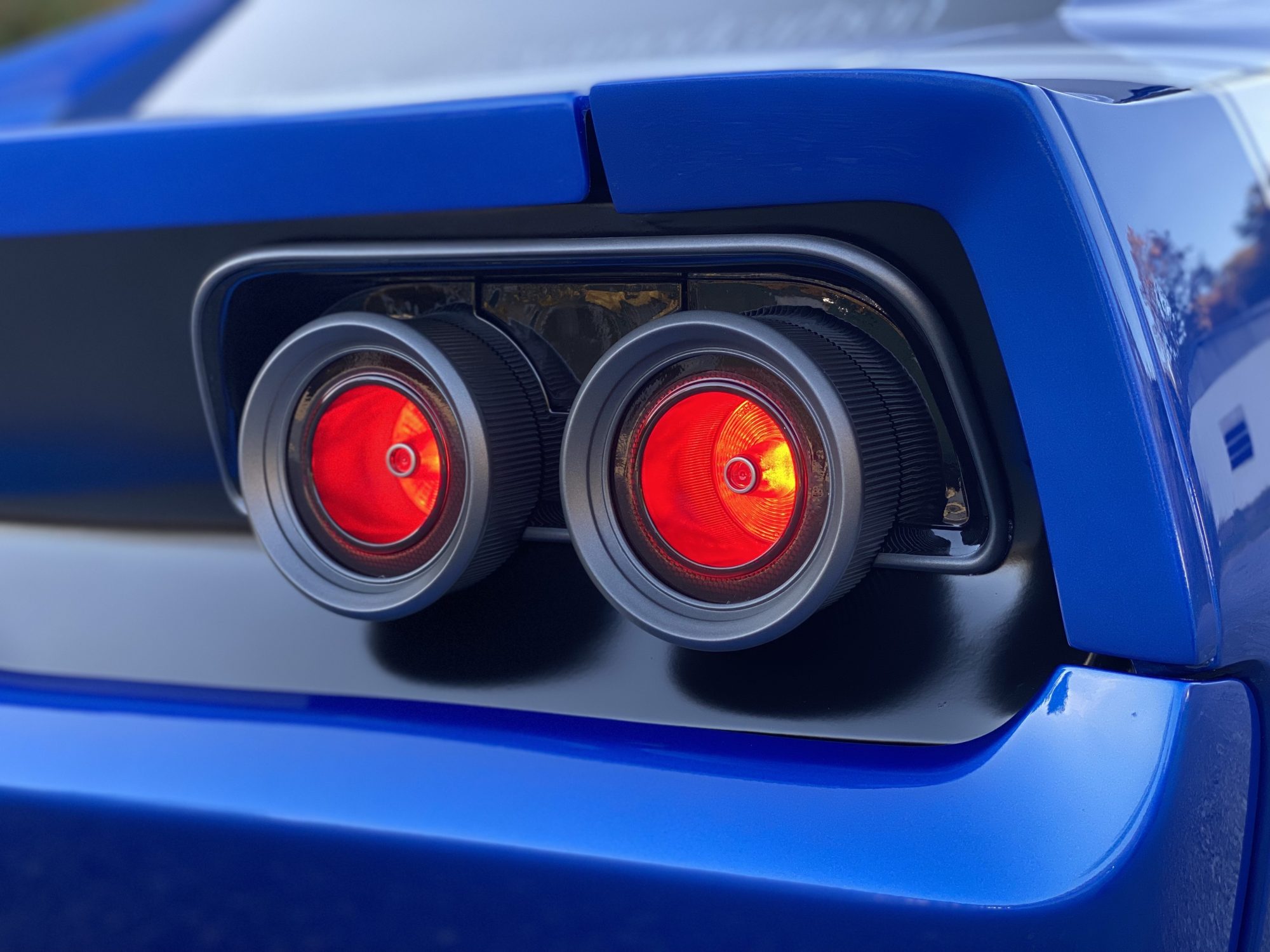 Now their latest creation, the C68 Carbon Charger Concept, has raised the bar among the other competitors who've been swapping modern drivetrains into old bodies. Before you roll your eyes and comment "We've seen these before," pay attention to the proportions of the C68 Carbon. The 1968 Dodge Charger wheelbase was 117 inches, while the 2008-to-current Challenger (the donor platform for the C68 Carbon Charger) is 116.2 inches. Not much of a difference regarding measurements, but all the world when fitting the carbon fiber body on the modern chassis as it just looks right. Rick calls this ExoSkeleton, a term that the Oxford Dictionary defines as "a rigid external covering for the body in some invertebrate animals, especially arthropods, providing both support and protection." With an estimated 3,000-plus hours invested in creating the first prototype and carbon fiber molds, Rick and his team did their homework when it came to fit, finish, body gaps and overall look of the C68 Carbon. To be honest, at first glance, it looks like a production 1968 Charger that might have rolled off the line at the Dodge Main plant in Hamtramck, Michigan.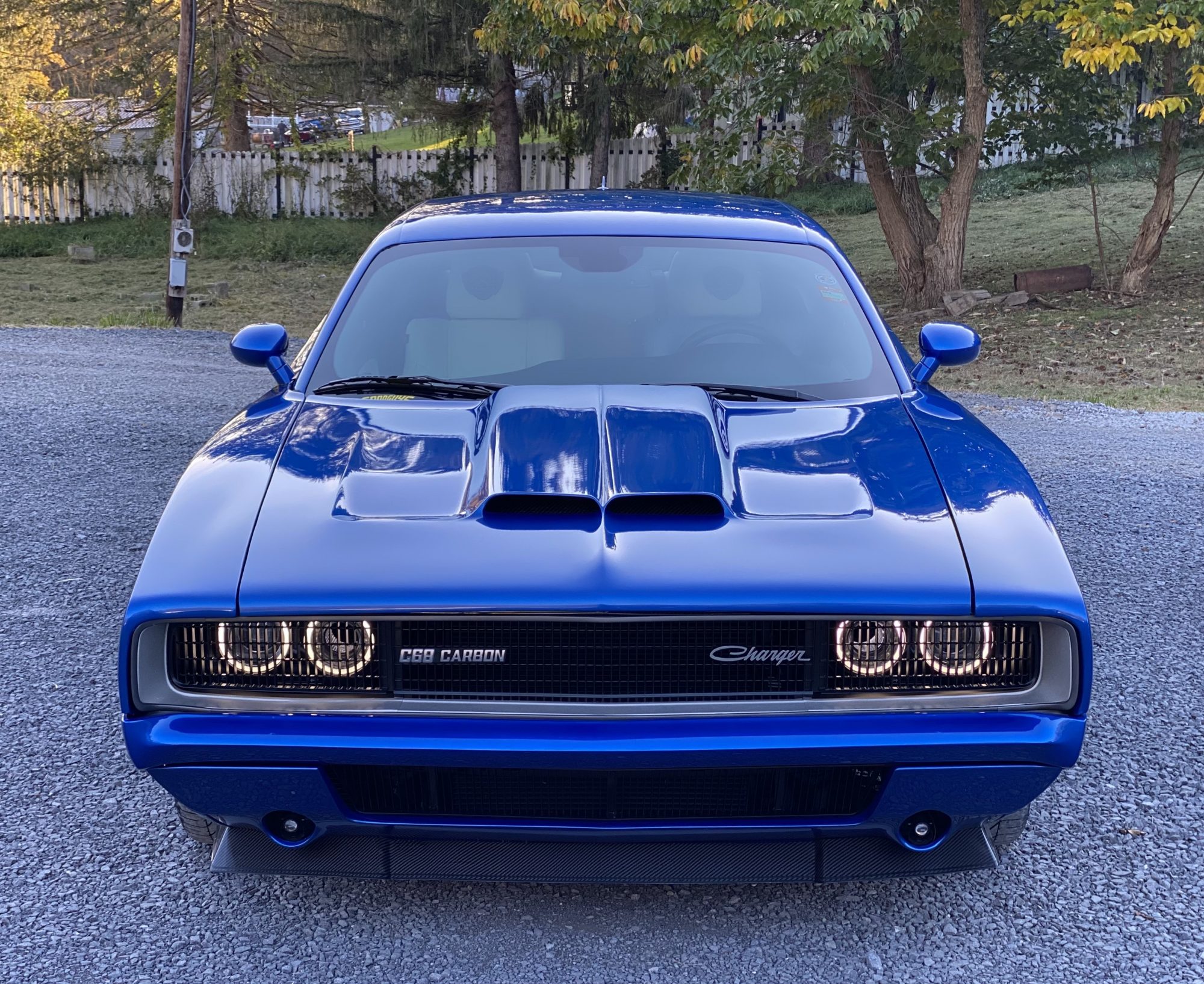 When ask about the future of restomods, Rick had this to say, "I feel restomods with modern drivetrains is definitely the wave of the future. Nobody wants 50-plus-year-old technology anymore. What we do at eXoMod is miles ahead of a typical restomod build since we use all-new car technology components within the platform, not just bits and pieces." With the Mecum Las Vegas auction scheduled for this weekend, Rick and his team will watch the C68 Carbon cross the auction block and hopefully go to a new home. "There's no sadness at all seeing it going across the block this weekend at the Mecum Las Vegas auction. Since it's the natural evolution of a low production build, we're excited to see what the C68 gets bid to. We have two other cars completed that were SEMA feature cars and we have two more C68 Carbons in the build in process," said Rick. "We are currently working on a 1969 Dodge Charger Daytona, and if things continue to go well, we plan on designing a 1971 Dodge Demon body in carbon fiber on a new Challenger SRT Hellcat platform."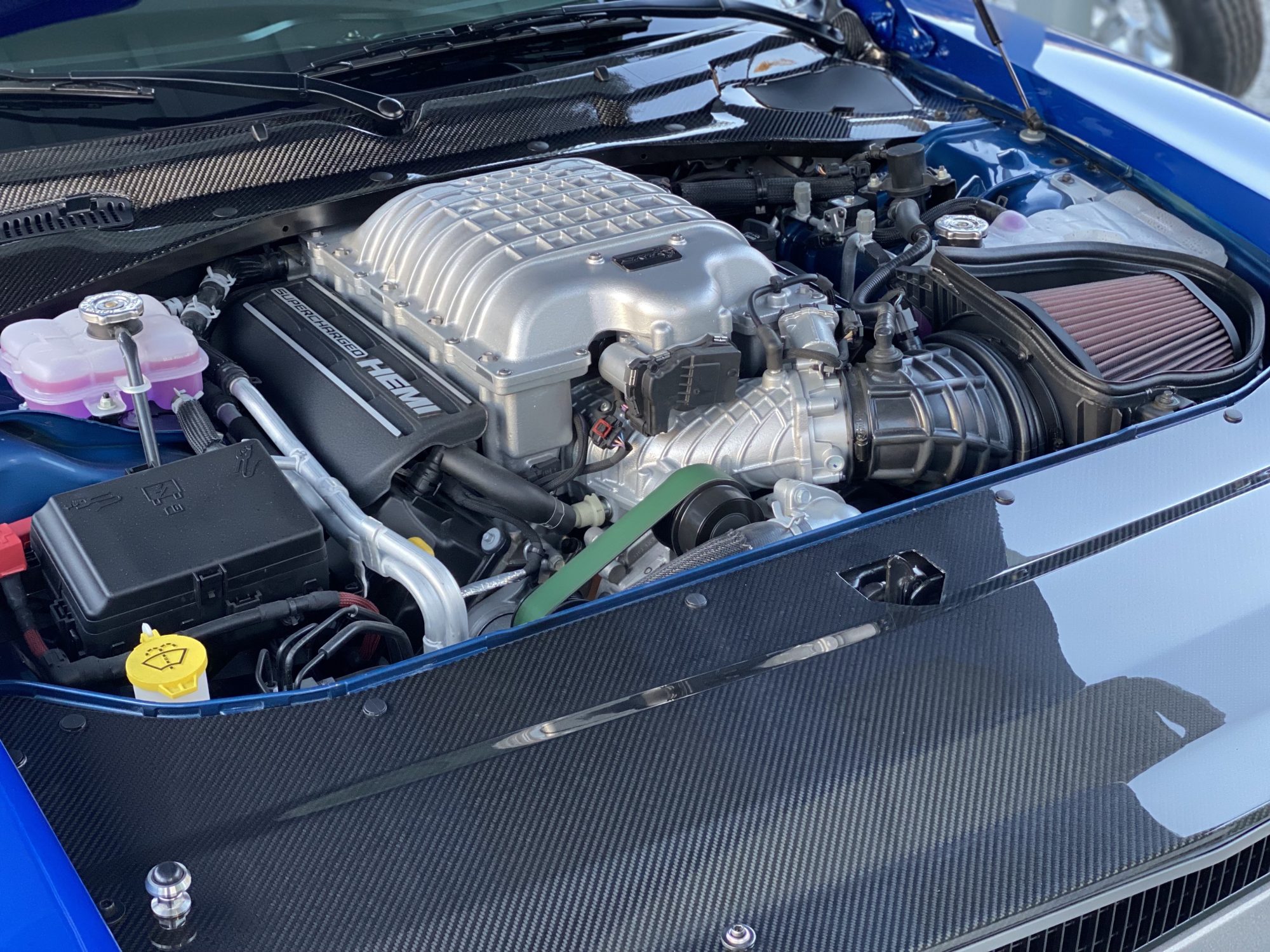 So, if you want to play, be prepared to fork over some coin to the tune of a quarter million dollars if you want to spec out a brand-new C8 Carbon from eXoMod. That cost does not include the cost of a new donor Challenger SRT Hellcat, but look at it this way, you'll be the only one with a C68 Carbon at your local cruise night or Cars and Coffee hangout. This car that will draw admirers lining up taking selfies of your C68 Carbon while the guy in the Porsche GT3 parked next you looks on frustrated and a bit jealous.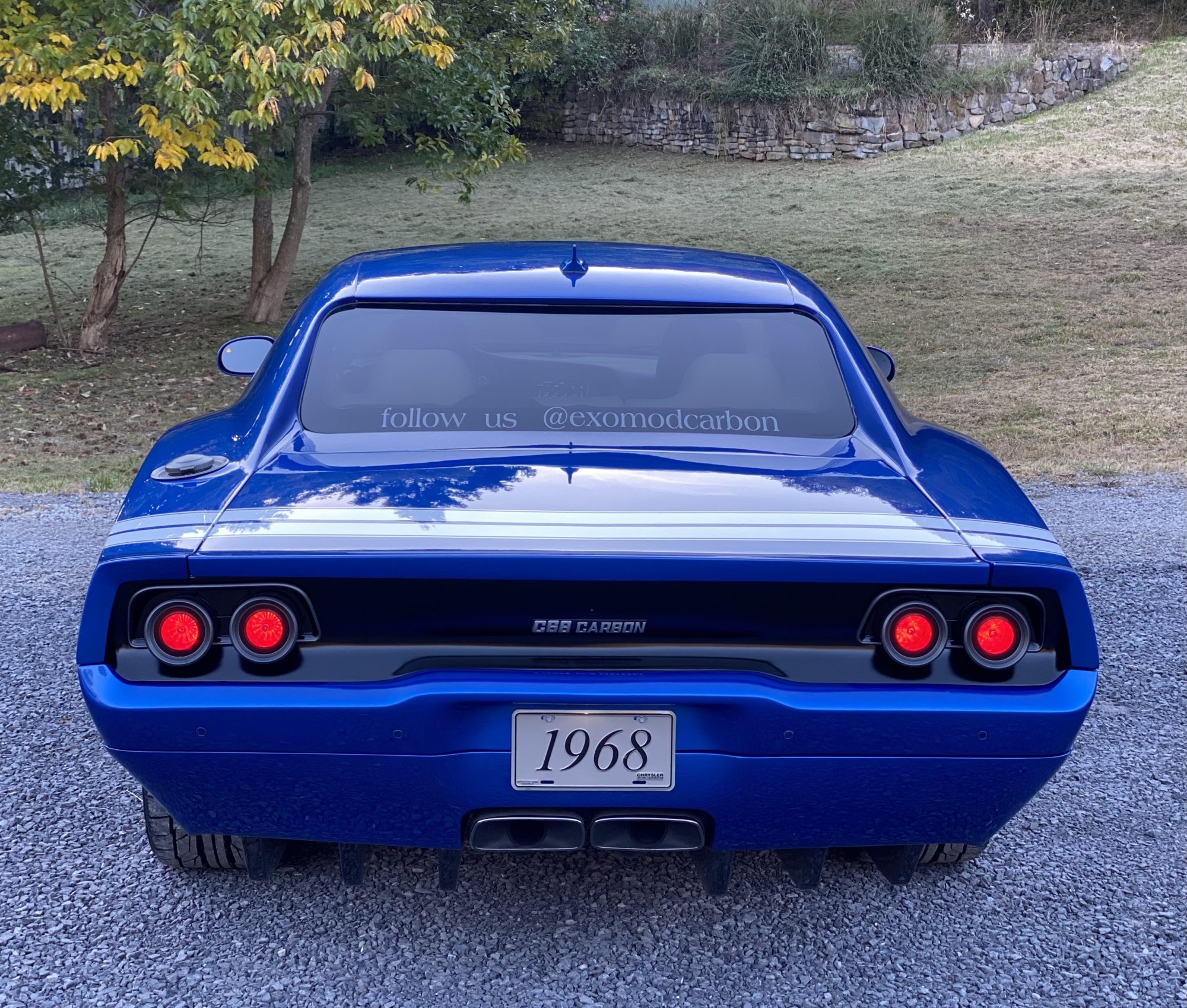 If you can't wait to have C68 Carbon built for you, register now for the Mecum Las Vegas Auction as it's happening this weekend. This cool Charger, along other over-the-top Dodge and Plymouth muscle cars, will be on stage looking for new owners. So, get your poker face on and place your bids!
Remember, membership does have its privileges.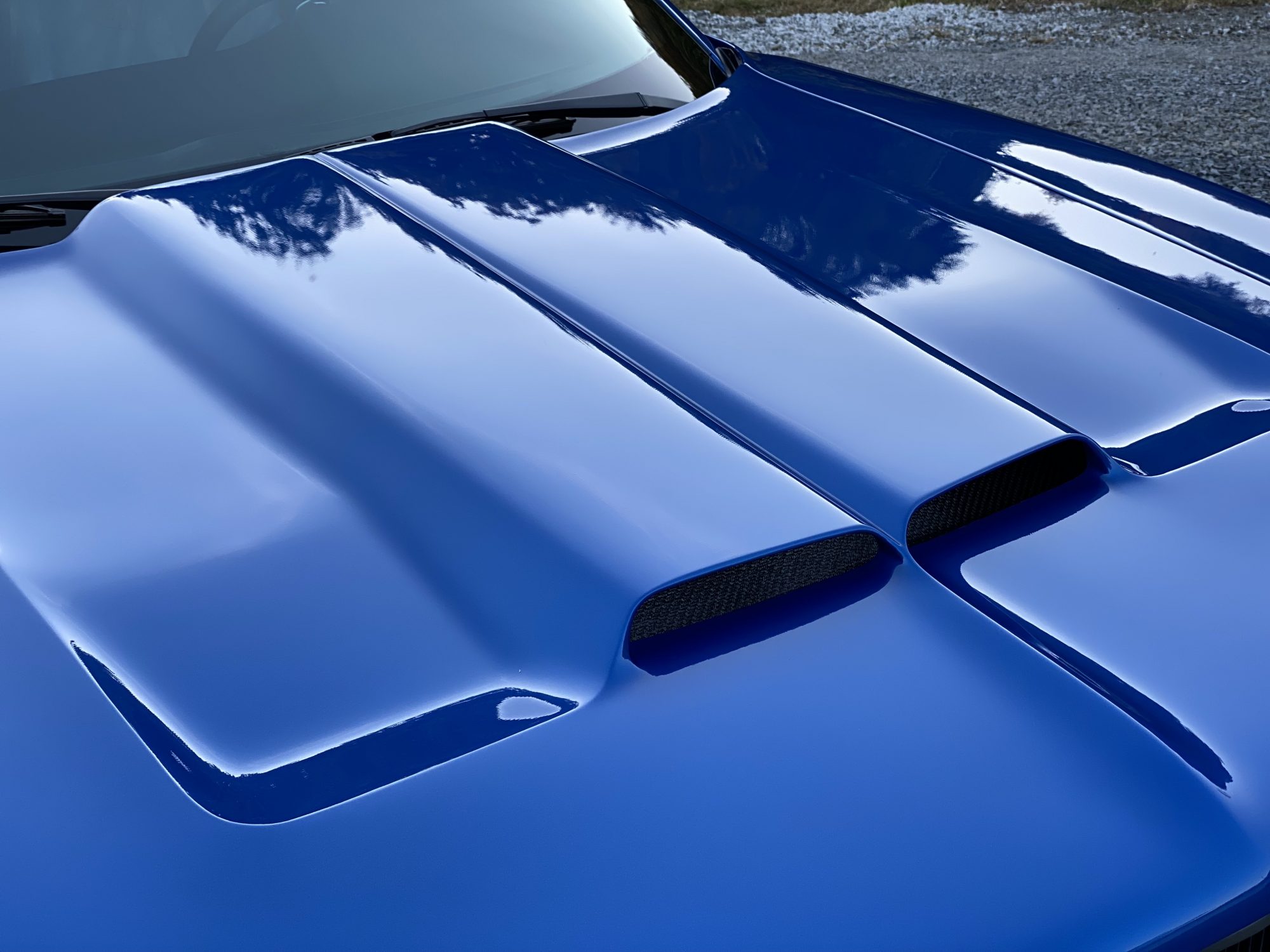 HERE ARE THE SPECS ON THE C68 CARBON CHARGER CONCEPT
eXoMod Concepts custom build No. 01
2022 Dodge Challenger SRT Hellcat Redeye fitted with a bespoke exoskeleton carbon fiber body paying homage to the 1968 Dodge Charger R/T
Four inches wider than an original 1968 Charger
Supercharged 6.2L/HEMI V8 engine rated at 807 horsepower
Paddle-shifted 8-speed TorqueFlite 8HP90 automatic transmission
Brembo 4-wheel disc brakes
Electric Blue Pearl with White Pearl bumblebee stripes
Pearl Italian leather interior
Custom carbon fiber dual snorkel hood
Argent grille surrounds with Gunmetal trim
Satin Black rear tail panel with Gunmetal tail light bezels and smoked lenses
Forgeline custom billet wheels with Gunmetal centers with brushed outers
Nitto NT555 G2 tires, 285/35ZR20 front and 315/35ZR20 rear
Custom engine compartment