Back in 1962, Dodge and Plymouth introduced the Maximum Performance Wedge engine package for their mid-sized vehicles, including models such as the 330, 440, Dart, Polara, Savoy, Belvedere and Fury. Some historians consider these to be the first true Mopar® "muscle cars" – intermediate-class cars fitted with the largest engines that the company had in their arsenal. The result of the Max Wedge cars was drag strip domination that would later be continued by the HEMI® engine-powered cars, and while these big-block-powered A-body cars are often overshadowed by the likes of the HEMI Super Stock cars, the Dodge and Plymouth Max Wedge racecars are still a common sight at any racing event featuring stock-based competitors from the 1960s.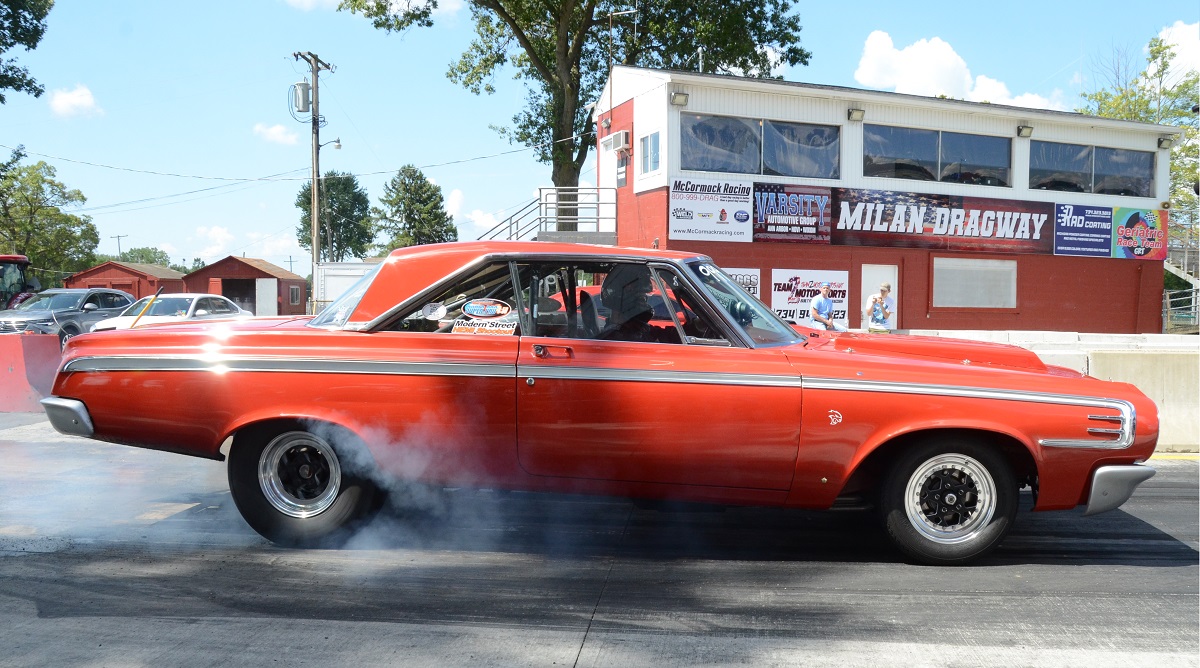 In the modern era of the muscle car, the SRT® Hellcat HEMI engine-powered Dodge Challenger and Charger lead the way for American performance. There are also a great many classic Mopar muscle cars fitted with an SRT Hellcat engine and the 1964 Dodge 440 owned and raced by Ron Polidora is one of my favorite – combining the classic Max Wedge look with the power of a modern supercharged HEMI engine. I have had the pleasure of seeing this car run in person a few times and it is truly one of the coolest classic SRT Hellcat swaps I have seen, running well into the 8-second quarter-mile range while racking up event wins.
Ron Polidora's 1964 Dodge 440 with SRT Hellcat Power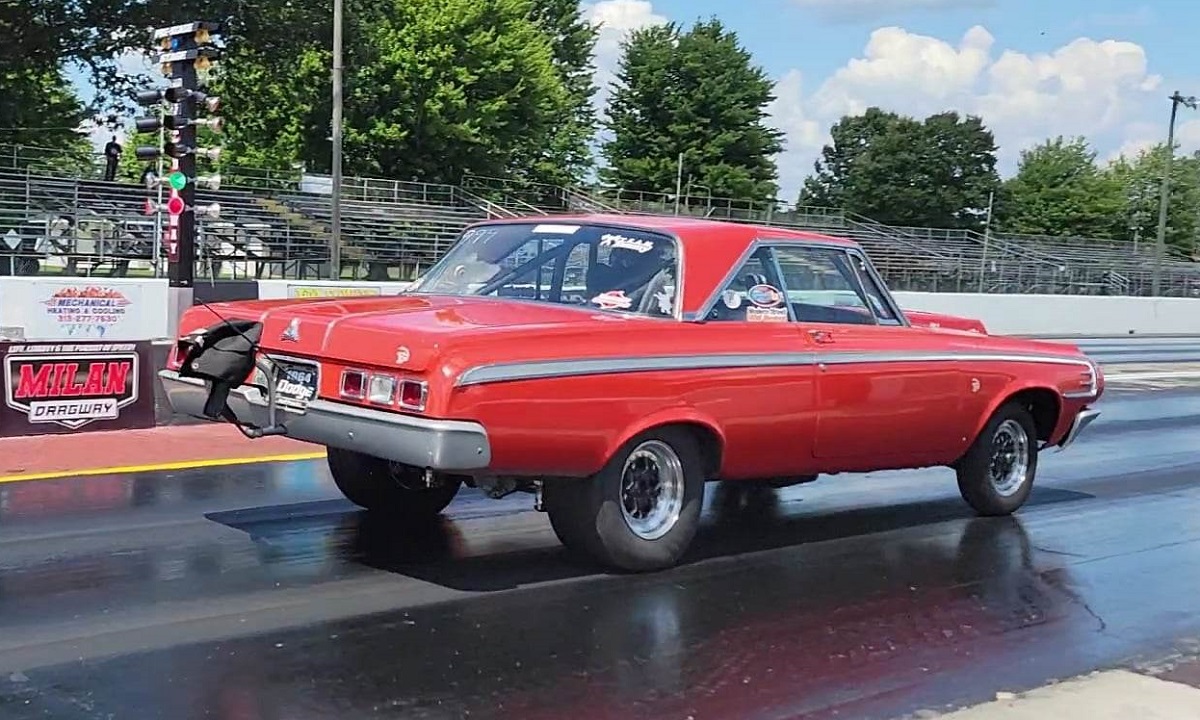 Ron Polidora was shopping for an old-school Mopar muscle car to race in the Modern Street HEMI Shootout series when he found this 1964 Dodge 440. He had initially tried to buy it without the engine, but the seller insisted on selling it turnkey. At that point, it was set up for Nostalgia Super Stock racing with a naturally aspirated, 572-cubic-inch old-school HEMI engine. Polidora made a handful of passes with that engine, calling it a "radical beast" and running in the 9.30s, but he wanted to go faster. Having previously competed with a 2017 Dodge Challenger SRT Hellcat, he decided to pack his 1964 440 with SRT Hellcat power.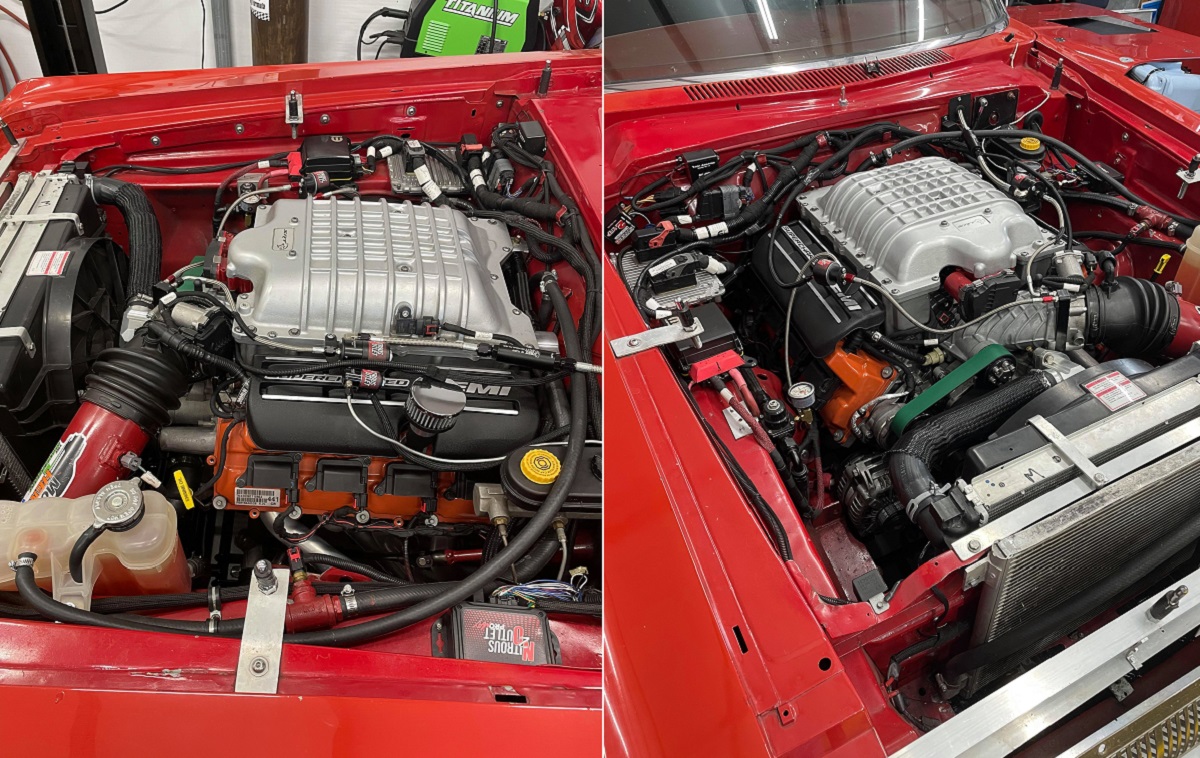 Ron Polidora's build began with a supercharged 6.2-liter SRT Hellcat HEMI engine from a wrecked 2017 Challenger, which was installed in his 1964 Dodge 440 with the Hellcrate electronics kit. The engine was upgraded with Manley connecting rods and Ross pistons from High Horse Performance, modified factory cylinder heads by ThiTek, a ported blower snout and bearing plate from SDG Motorsports, a 2.75-inch supercharger pulley and a set of ID 1050X fuel injectors. This '64 Dodge also has a nitrous oxide system and the engine is tuned using HP Tuners software.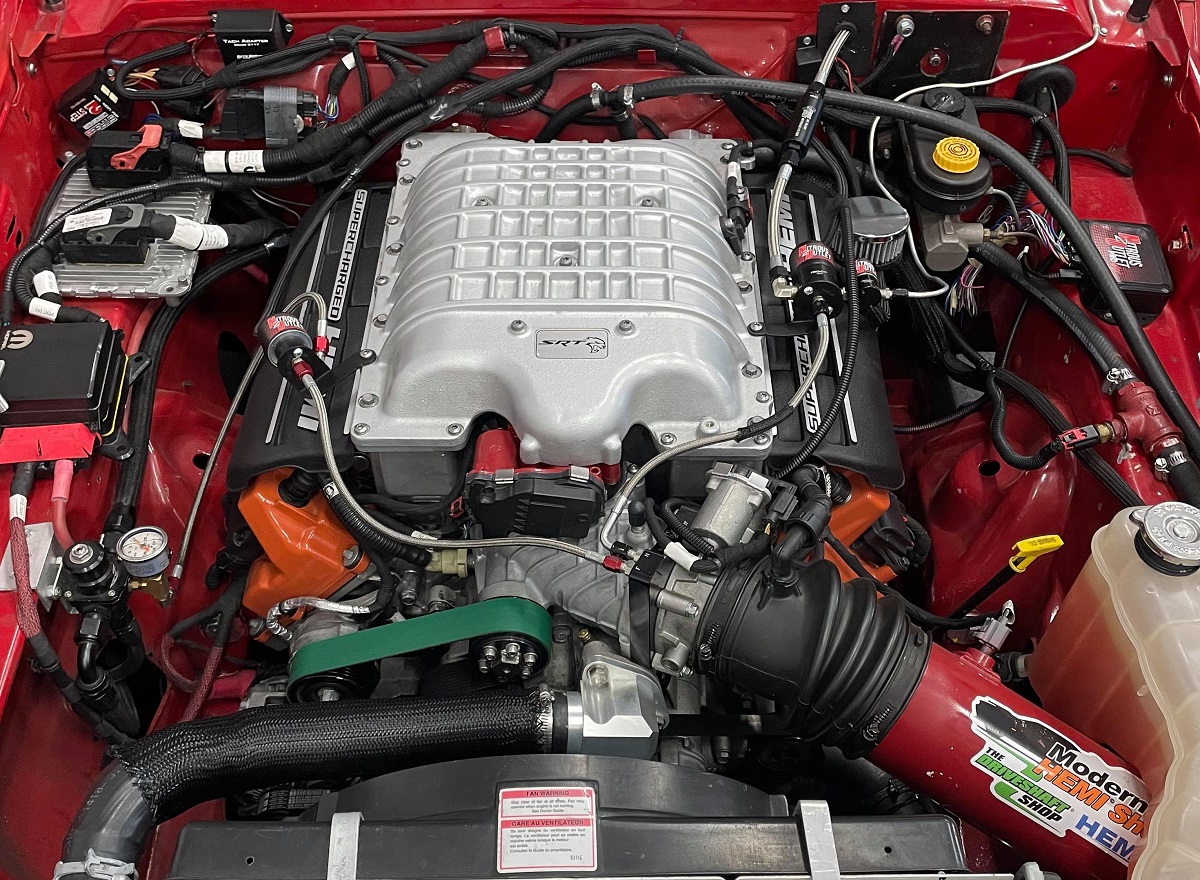 Power from that built SRT Hellcat HEMI engine is sent toward the rear wheels by means of a Chrysler 727 automatic transmission, built by Cope Racing Transmissions with the best billet parts available. Out back, Polidora has a Moser Dana 60™ rear differential with a spool, 35-spline axles and a 3.73 gear. The suspension setup features a Gerst tubular front end with coilovers and a rack-and-pinion steering system with ladder bars and coilovers in the rear. Mickey Thompson rubber puts the power to the ground well enough to run some stunning quarter-mile numbers.
This setup has allowed Ron Polidora to run a best quarter-mile time of 8.55 at 159 miles per hour, leaving the starting with the front wheels in the air. At rest, the car looks good enough to turn heads at any car show and after he straightens out a few issues with the lighting system, he plans on this SRT Hellcat-powered Dodge 440 to be street-driven with the license plate "64CAT".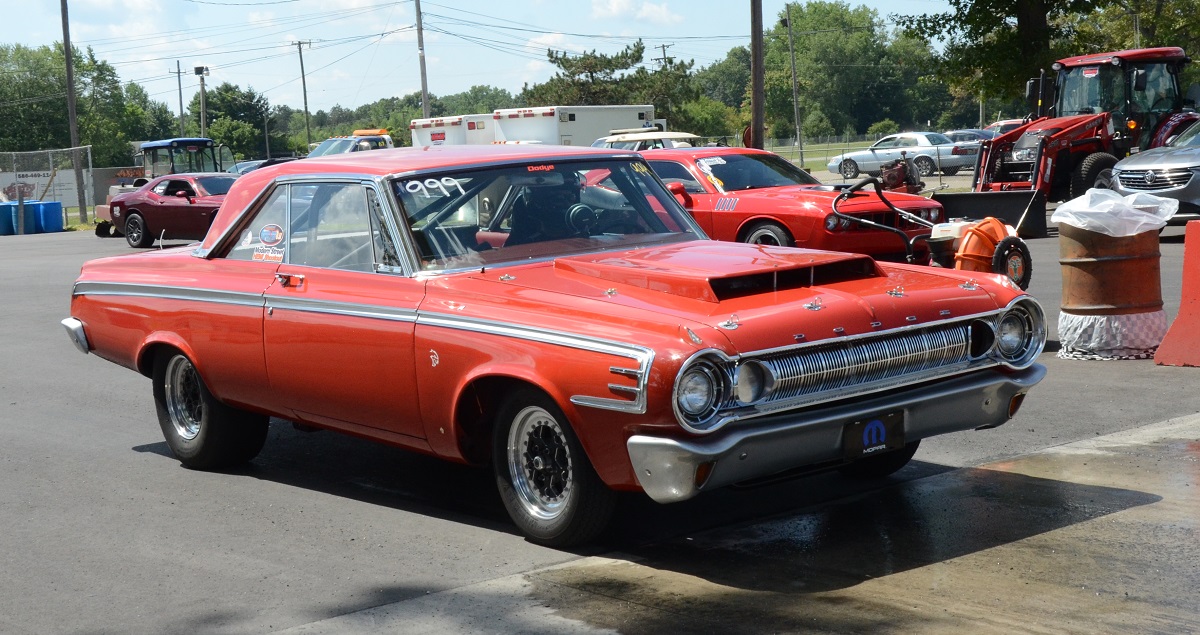 In addition to being very quick, Ron Polidora has proven that his 1964 Dodge 440 is an incredibly consistent racecar, having claimed multiple class wins in the Modern Street HEMI Shootout in 2022 – including back-to-back King of the Hill wins. For those who aren't familiar with the MSHS format, the King of the Hill class is a bracket class between the winners of the other classes – the best of the best for that event – and Polidora won that class twice last year. The video below shows him earning one of his class wins back in 2021 against James Golden's record-holding Challenger SRT Hellcat Redeye.
Ron Polidora and his 1964 Dodge 440 with SRT Hellcat power are not competing this year, as the car is undergoing a full chassis build that, when completed, will have him running a whole lot quicker.