In "Wild Weather", I wrote about the adventures of driving cars like the Dodge Viper ACR, Charger SRT® Demon and Charger SRT Hellcat through the Rockies in cold, wet and sometimes snowy conditions. The hook with that story is that they were all on high-performance summer tires, and in the case of the Viper, borderline race tires. With the proper rubber, I wouldn't be afraid to drive any of those cars in winter weather … although getting cold weather tires that would fit the ACR is basically impossible, and the front splitter would just act as a snow plow anyways.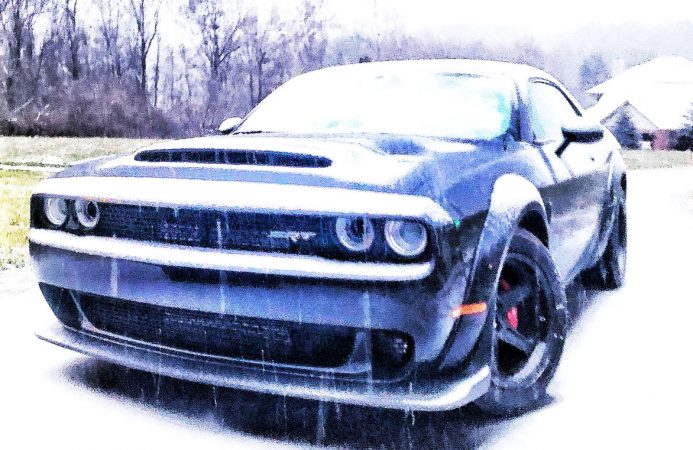 Rear-wheel drive cars have gotten a bad rap in the winter driving department for years now. 4WD and all-wheel drive gives you the obvious advantage of four wheels putting power the ground instead of two, and front-wheel drive has the engine over the driving wheels, giving it a bit more traction. The knock on rear-wheel drive in the snow is that the tail end gets a little sideways happy, making it harder to control in slick conditions.
However, there is an equalizer if you still wanna drive your SRT Hellcats and Scat Packs all year round in the northern states. Tire technology has come a long way and all things considered, I'd rather drive an SRT Hellcat on Blizzaks than an all-wheel-drive car on all seasons.
While they're often called snow tires, that's not completely accurate. Summer and all-season tires have decreased performance when the weather drops toward freezing. Snow, rain, ice or nothing at all, if it's cold out, winter tires blow everything else out of the sky.
I was forced into my first experiment with winter tires. A year or so before I became a millwright apprentice at Chrysler, I had a job there in a shipping facility in Romulus, Michigan. I lived close to an hour away, and we were in the midst of a harsh winter. Missing work before getting my 90 days in wasn't an option, and my only car was a 1994 Z28. After getting stranded on the highway one night on my way home with a blown tire during a blizzard, I bought some steelies and winter tires the next day. The difference was insane. Suddenly, I was confident that I could go anywhere at anytime in that garbage weather!
Fast forward 10 years and my daily driver was (and still is) a 2009 Ram R/T. A RWD truck with no weight over the back end. I found some used 17" aluminum wheels and bought a set of four Michelin X-Ices. Not only did that truck go anywhere, it was FUN to drive when things got nasty.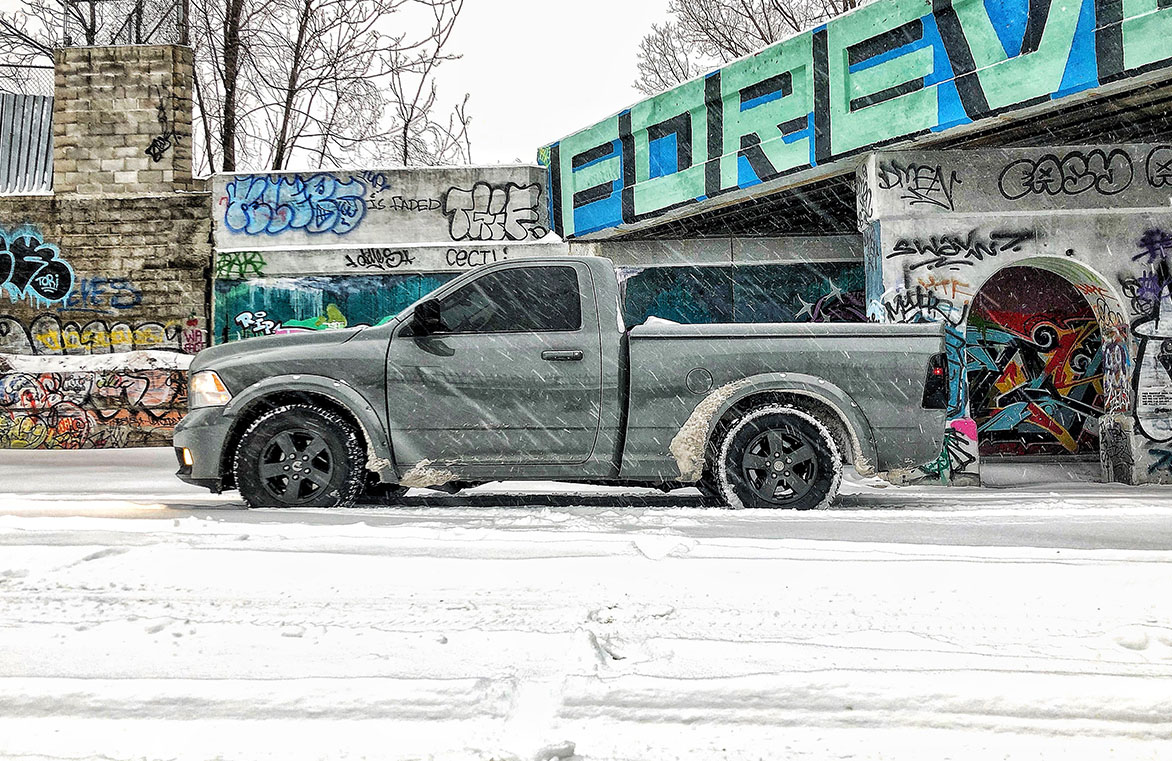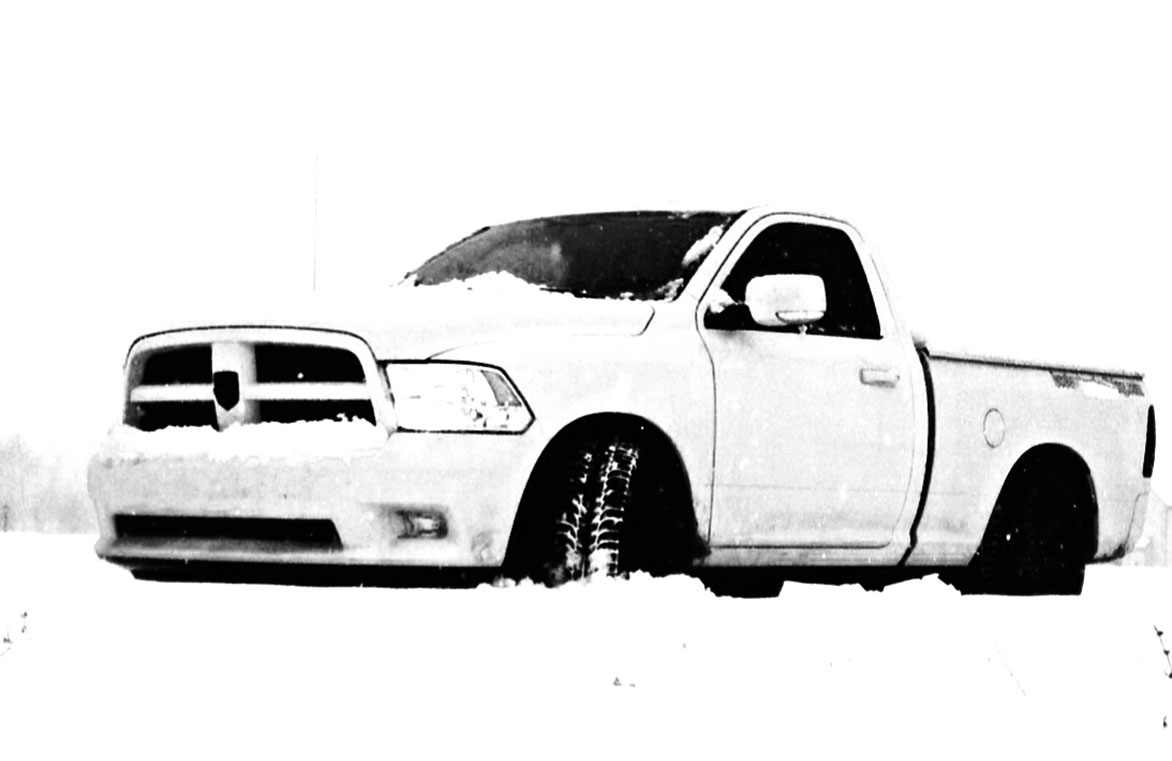 In 2015, I bought a 6SPD Scat Pack Shaker Challenger. I really didn't want to park it for 3-4 months because of Michigan winter, so 20" Pirelli Scorpion Snow and Ice tires went on. Just like the truck, and the Z28 before it, those tires dominated winter. I only had it for year before it was stolen, but damn that was fun.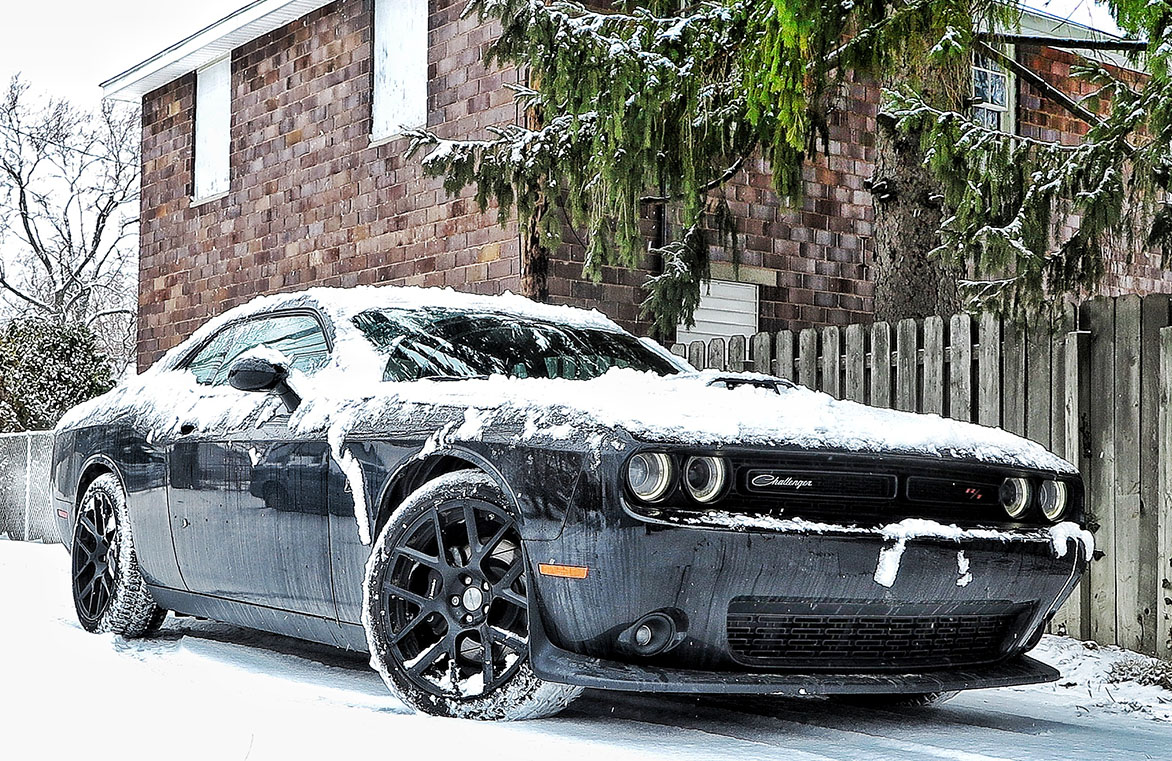 Dodge and SRT head of design Mark Trostle has driven a Scat Pack and a couple of SRT Hellcats through the last few Detroit winters with no issues on 20" winter tires.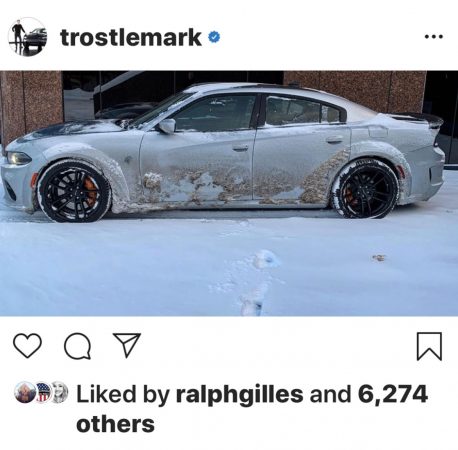 My buddy from FCA Design, Ren Stone, runs Blizzaks on his SRT Hellcat too.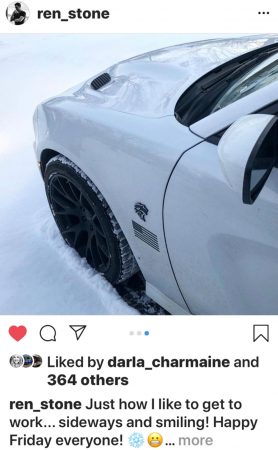 I asked on Facebook for some feedback from friends who have driven high-powered cars all year round, and here are a few of the responses:
Matt Tierney is an automotive photographer and art director: "Driven dozens of press cars with and without winter tires. Proper winter tires make all the difference in the world — even on RWD, high-horsepower sports cars that would otherwise be a nightmare in poor conditions. Snap of a Stingray during a week of subzero weather in 2014 in an icy parking lot. Totally manageable on Michelin winter rubber."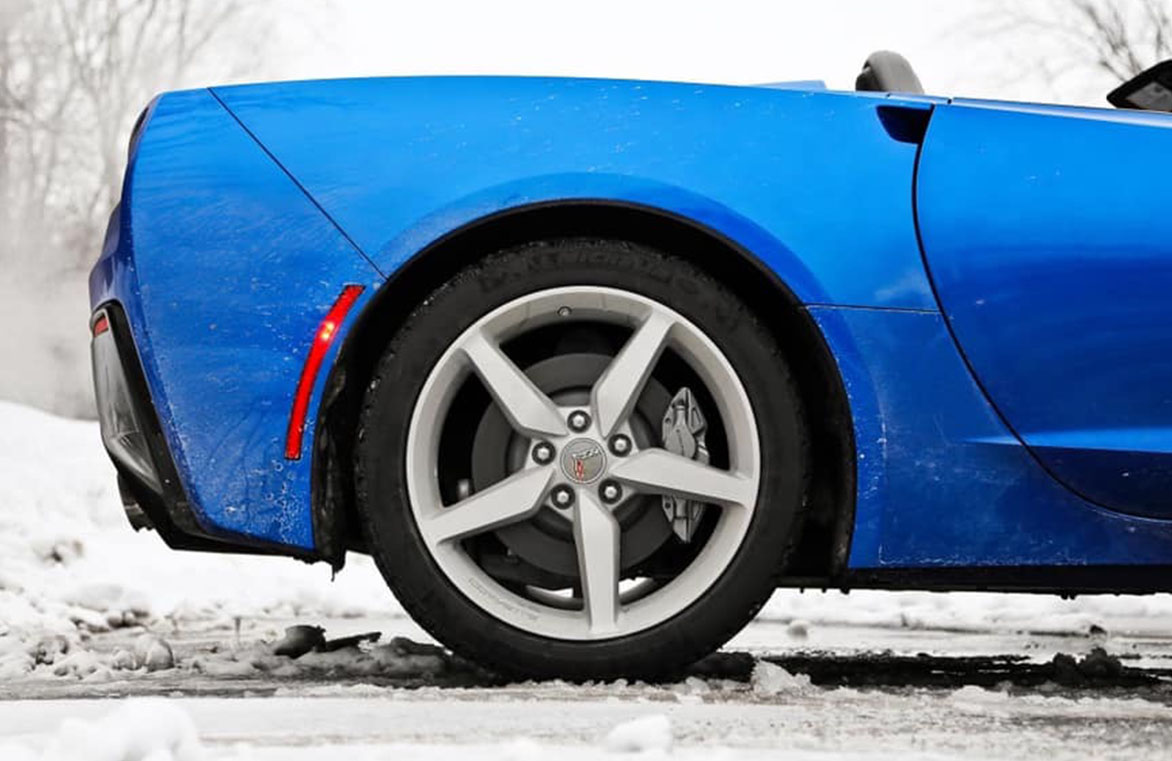 Andrew Makita is a Mopar® enthusiast from Detroit who daily drives his SRT Hellcat: "Love it, with Blizzaks and 110 lbs of salt in the trunk it's a tank! I pass the trucks and Jeeps on the highways and have not gotten stuck in three years of daily driving!!"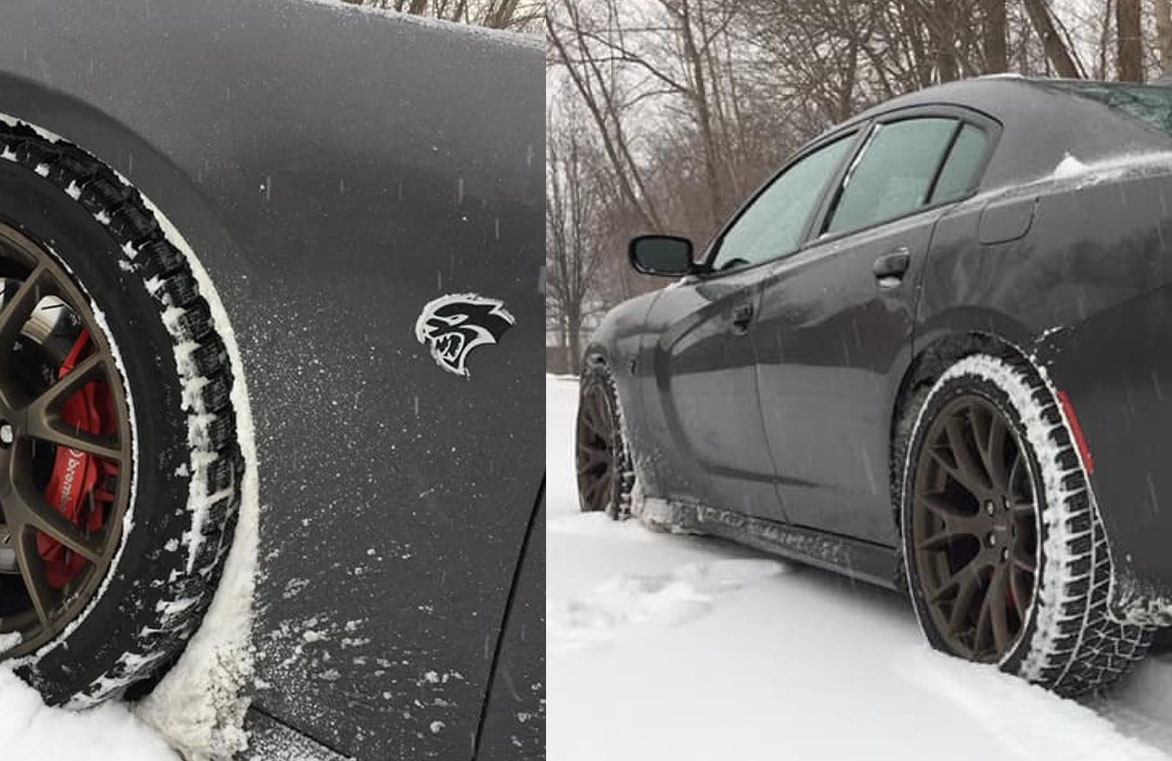 Ron Schendorf is a photographer and long-time Dodge Magnum owner: "I've owned this for 11 years now. It's been a daily driver for a little over 124k miles to date. This Magnum has seen drag racing, autocross, road courses, various car shows, has traveled up and down the east coast, been to Detroit and back, has had its fair share of good days and bad with a few modifications. Yet, every winter, it's proven itself time and time again and I'm pretty sure it's because of my own better judgement to sport a spare set of winter tires on the factory wheels. Now, since I took these photos, I've replaced the Michelin X-Ice tires with a new set of Coopers, but every winter tire I get, they do their job and for a few harsh weeks out of the year. I'm just as confident and comfortable with the car's capabilities than I was the day I brought it home. In fact, dad's going on his second winter with his 2018 Charger R/T rolling around on a set of Pirelli Scorpions after getting stuck on a slope to a parking deck. Oh how snow quickly opens the eyes of those that say, 'but I have all seasons!'"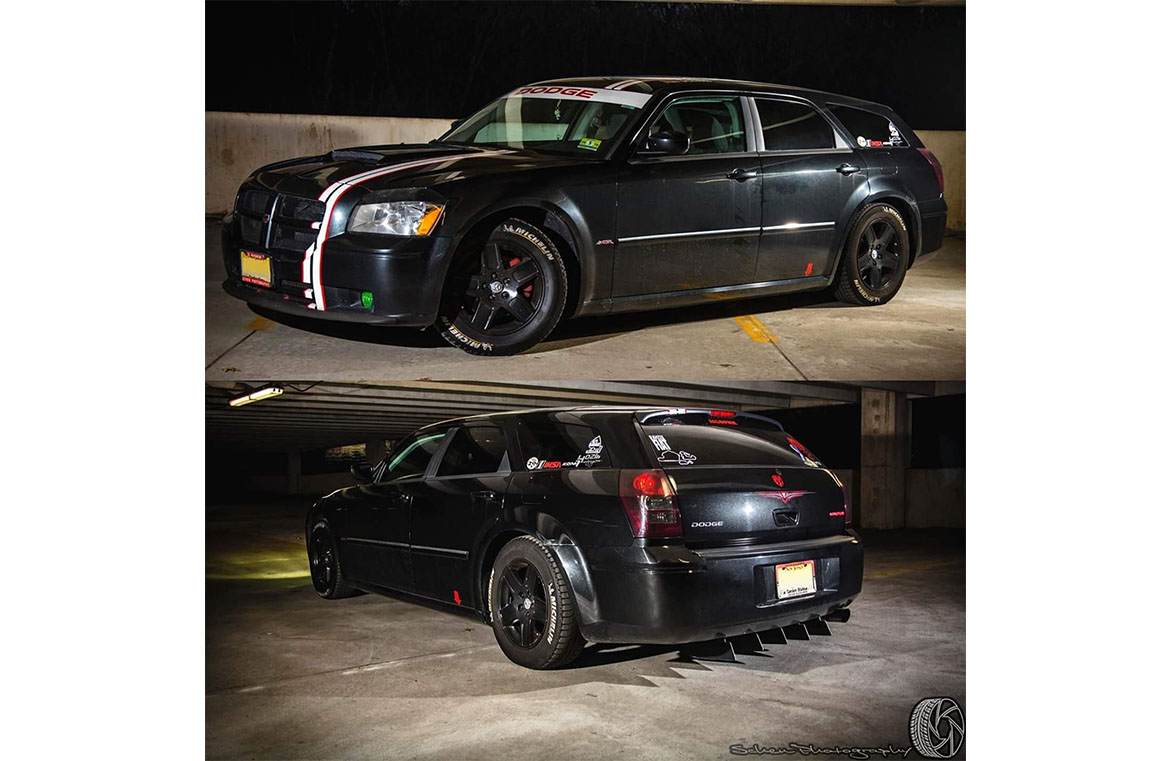 Here's something else to think about when mulling over your seasonal automotive choices. Too often the drivers of AWD and 4×4 vehicles have a false sense of security when the white stuff starts falling. They're flying by you on the road thinking there's nothing that can stop them. And they're right, kind of. Accelerating is only part of the car control equation. Stopping is perhaps even more important. All modern vehicles, no matter if they're AWD, 4WD or RWD, have 4-wheel anti-lock disc brakes. The brakes in my 2WD truck and a similar 4×4 Ram are essentially the same. What happens when it's time to hit the brakes for a red light or stop sign or traffic backup? Me and my winter rubber stop on a dime, and the 4×4 on all-terrains slides through the intersection, into the ditch or rear ends the car in front of it. I've been a witness to this multiple times. Actual controlled testing that proves this out can be found here: https://www.consumerreports.org/tires/winter-snow-vs-all-season-tires-comparison/
The only things between your car and the road are the tires.