Ever since the new Challenger came out in 2008, enthusiasts have been asking when the convertible version was coming out. While a business case can be argued either way for or against designing, engineering and building a convertible model of Dodge's sporty "Pony" car, the numbers never added up. Despite not offering a convertible to compete with their crosstown rivals, Challenger has buried the Camaro in the sales race while kicking mounds of dirt in the nose of the Mustang. Pretty impressive as overall sales numbers did include the ragtop Camaros and Mustangs. Well, things have changed for Challenger open top fans and if you were paying attention to unveilings and announcements during Dodge's Speed Week back in August, their prayers got answered. Now, Dodge dealerships will be able to offer a much easier ordering process for customers looking to convert their 2022 or 2023 Challenger to a convertible. Drop Top Customs, the oldest convertible coachbuilder in the United States, will be working directly with Dodge and their massive dealer network to allow buyers to place third-party orders and pick up their finished vehicles through participating dealers.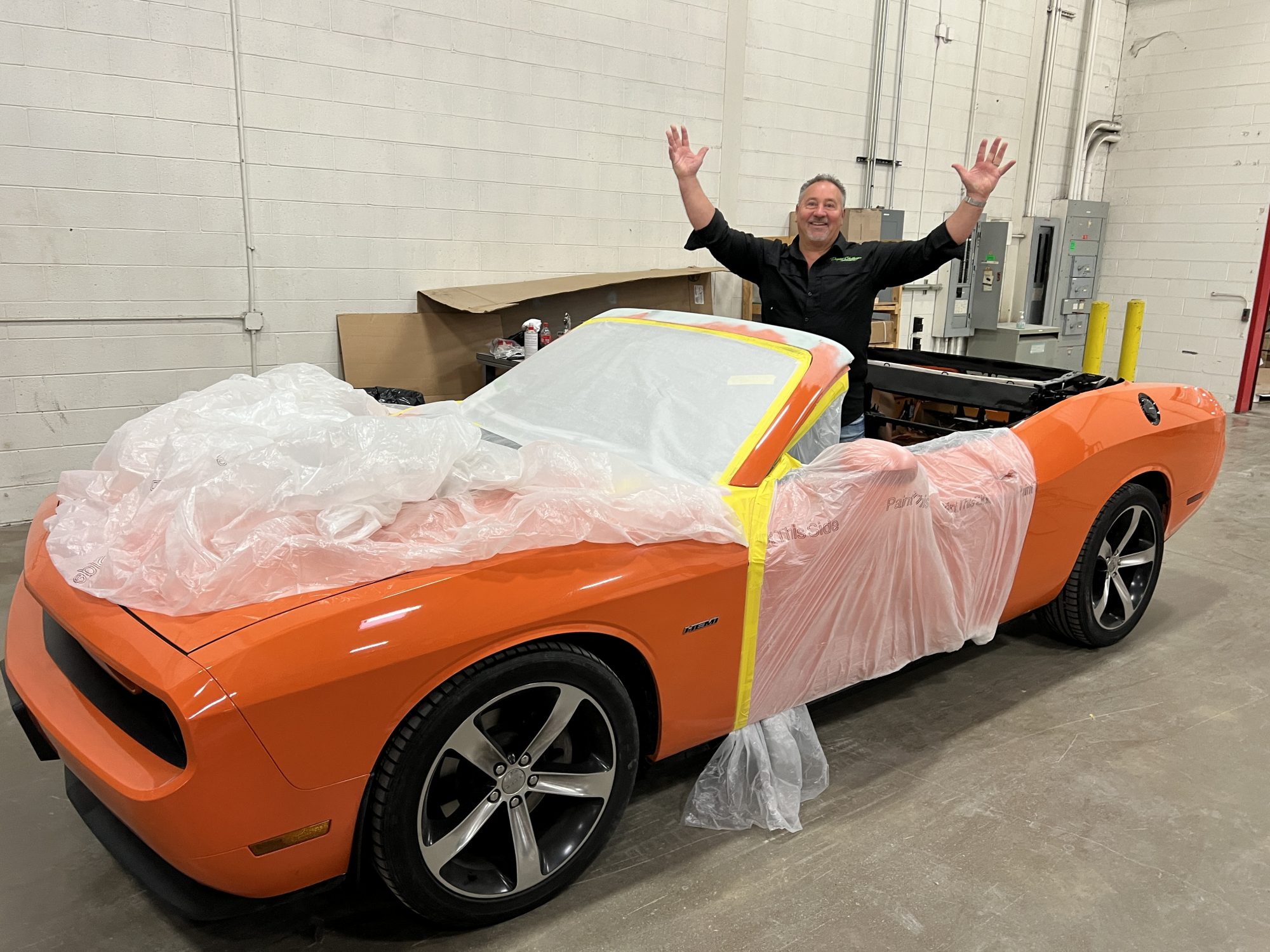 Founded in 1976, Drop Top Customs has turned out some very cool open-air cruisers from cars that left the plant as hardtop coupes. But each vehicle platform and manufacturer is unique and can present many challenges to any coachbuilder that's performing major surgery, as no two vehicle platforms are the same. "We started out doing Cadillac Eldorado conversions and from there the business grew," noted Jeff Moran, whose father was head of sales for Drop Top Customs during this era. After a stint in law enforcement, Jeff became a stakeholder in the company and by 2007, owned Drop Top Customs totally. Now Jeff's dream has come true, as this long-time passionate car enthusiast has had the initiative to make a Challenger convertible for over a decade, beginning with its introduction. "Back in 2008, Ralph Gilles contacted me about doing a Challenger convertible program in house, but DaimlerChrysler was on the verge of bankruptcy and couldn't justify the business case," said Jeff. That still didn't stop him as Drop Top Customs specializes in doing things to cars that others say can't be done. "We wanted to show the world what we could do and took a 2008 Challenger SRT8, turned it into a convertible, painted it snake skin green, and had it on display in the Mopar® booth at the SEMA Show that year," noted Jeff. To say the open top Challenger grabbed attention would be an understatement. As thousands of car junkies came by Mopar's massive display that was filled with tricked-out Ram trucks, Jeep® Brand vehicles, and performance parts and accessories hanging on grids, it was the Challenger SRT8 Convertible created by Drop Top Customs that grabbed the spotlight and attention. That was the catalyst for his company to get serious about making Challenger convertibles a reality for everyday enthusiasts.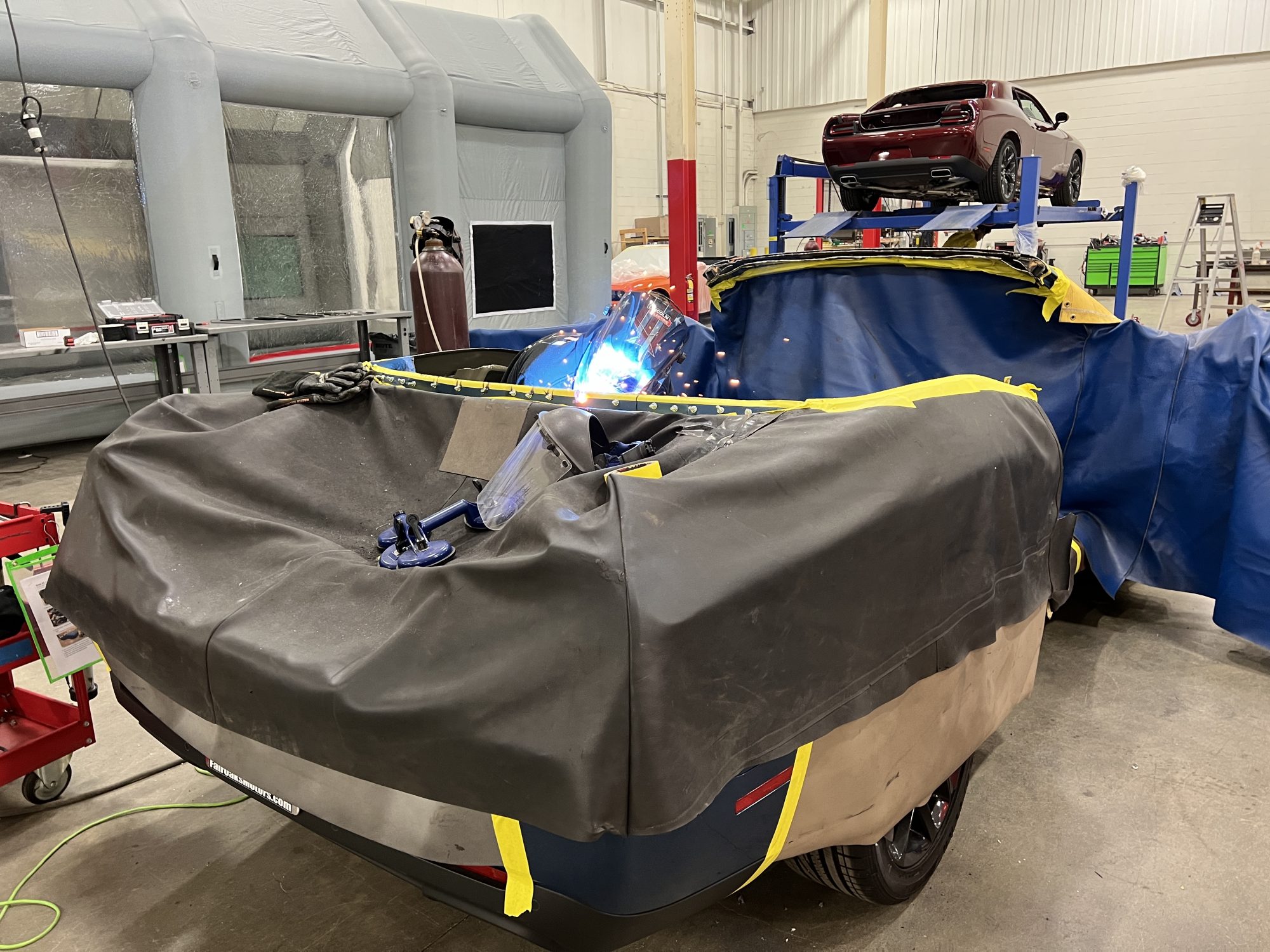 Jeff and his team knew they had a hit with the 2008 Challenger SRT8 Convertible. The Chrysler designers and product planners at the time took notice and also knew the car could be a hit. But with automotive industry in turmoil and bankruptcy looming in the coming months, it just wasn't in the cards for the corporation to invest millions of dollars doing an in-house Challenger convertible project. Time basically stood still for the next 6-12 months, the uncertainty of Chrysler's future laid in the hands of the economy and Wall Street. But Jeff and his team at Drop Top Customs weathered the storm and continued to refine the engineering and build process. Customers were still having their cars sent down to their Florida facility to have the conversions performed.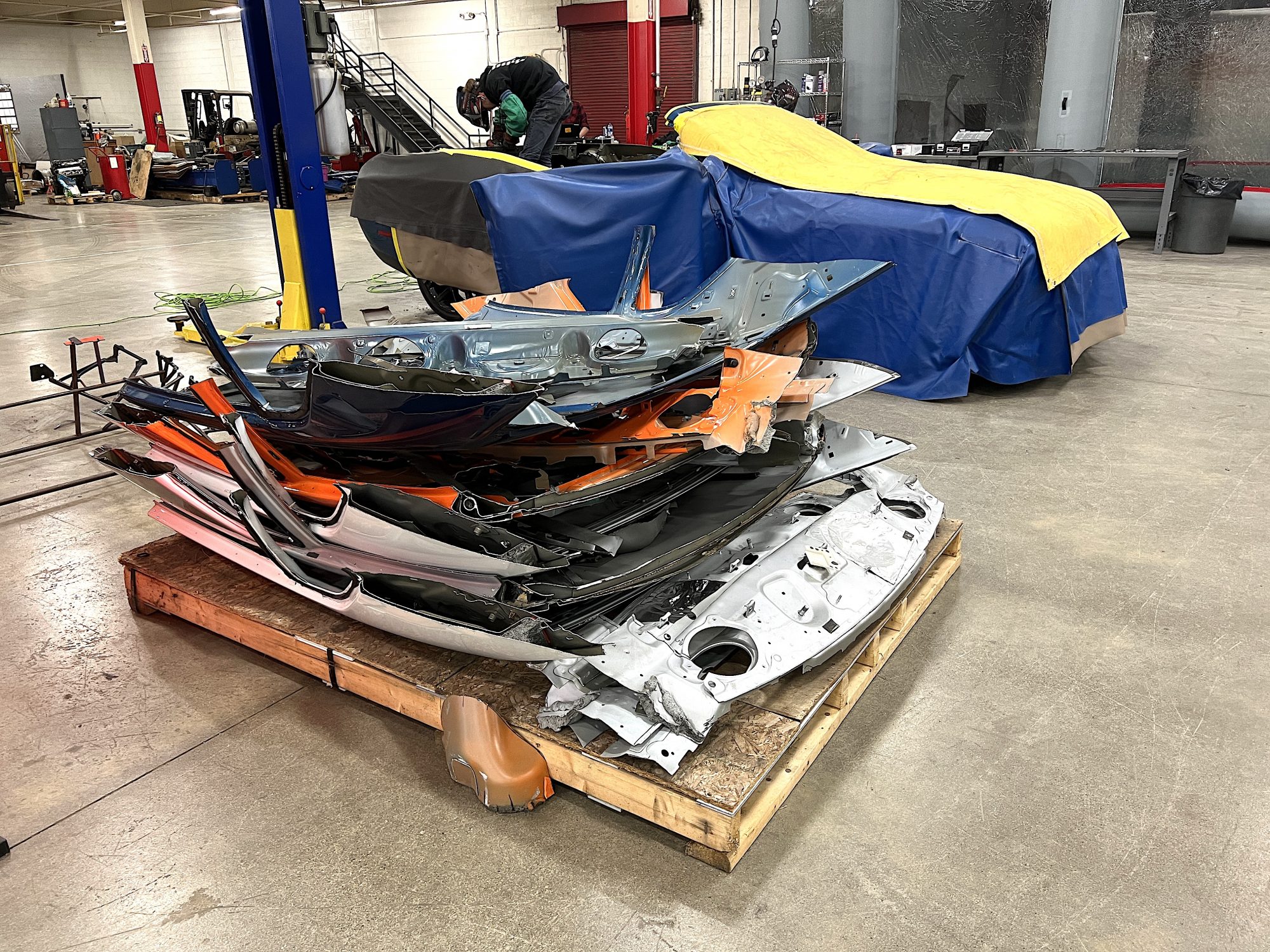 Since the modern Challenger debut in 2008, Drop Top Customs as turned 1,500 of them into convertibles. Maybe that's why Dodge and Jeff renewed discussions in 2018 to develop a seamless ordering system for dealers and customers to order a new Challenger convertible. "We all sat down and figured out a way to make this happen. Dodge provided the NVH (Noise Vibration Harshness) standards we had to meet along with the testing parameters. We benchmarked the Camaro and Mustang convertibles and made the Challenger even better and Roush Engineering performed independent tests to confirm our chassis design performed as well as if not better than similar chassis from factory convertibles. Again, it was a team effort with our team and the folks at Stellantis to make this happening and I couldn't be happier," smiled Jeff. "Since this is being offered by Stellantis, this is the closest thing to a factory Dodge Challenger Convertible."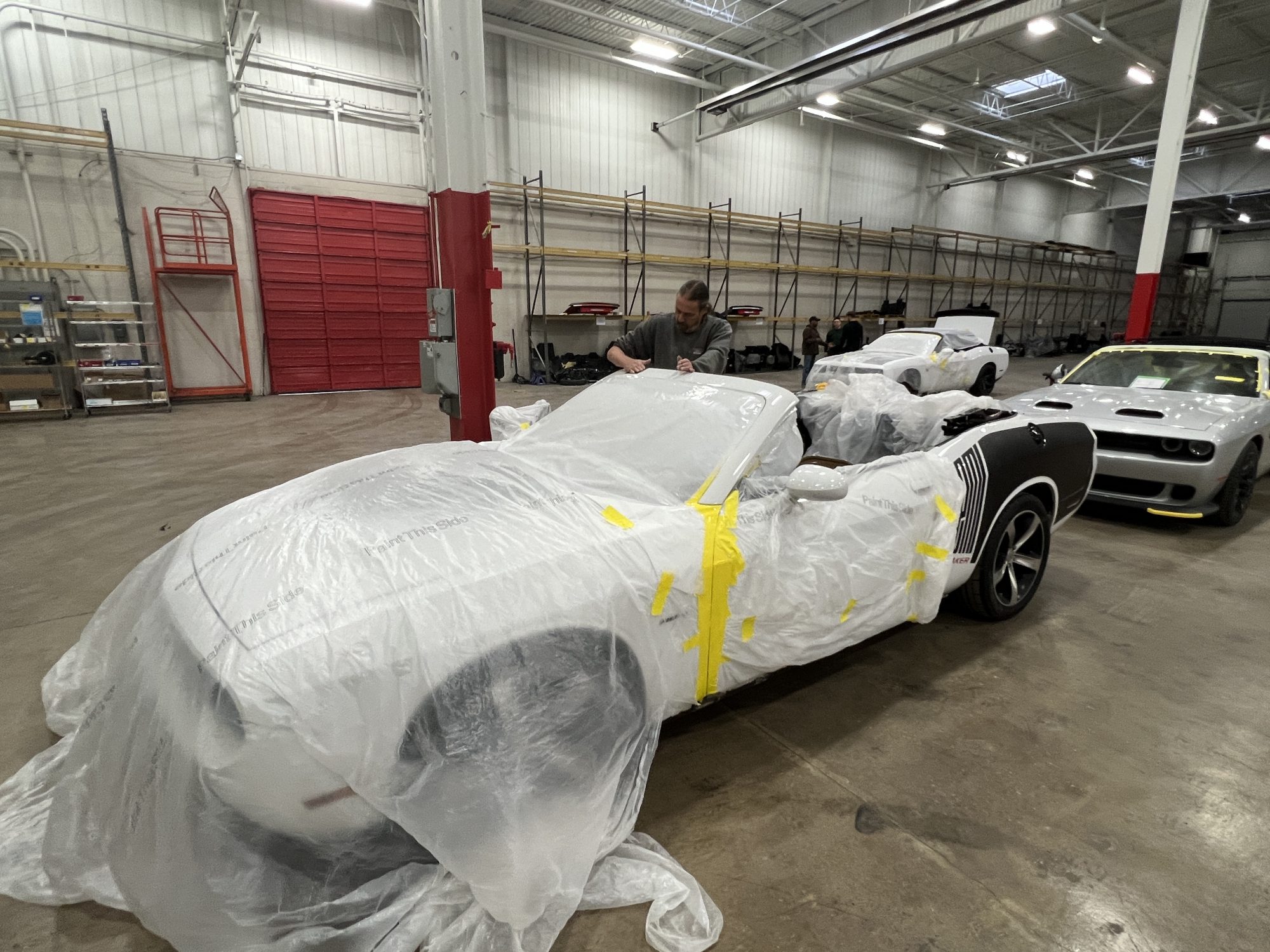 So, here's how it works. A customer can walk into any dealer and place their order for a new Challenger convertible. The buyer can choose a Challenger trim level – GT, R/T, Scat Pack, SRT® Hellcat or even a Redeye. Standard or Widebody, the choice their yours. From the Brampton Plant in Ontario where the Challenger is assembled, they get trucked down Highway 401 and cross over into Michigan. From there, it heads to Drop Top Customs' Novi location just west of Detroit. The average turnaround time for the convertible conversion is approximately two weeks. There are eight stages of the build process that include removing the roof and supporting structures, chassis reinforcement, installing power rear quarter windows, convertible top mechanisms, and frame, and finally the power top that's manufactured from OEM material, padded, and incorporates a heated rear glass. All the design is done in-house at Drop Top Customs and the best part is the Challenger's production interior does not get altered and trunk space is only reduced slightly. With all the chassis reinforcement during the conversion, including beams in the rocker area, gussets at the center and rear doorposts, steel channels at the rear deck and beams connecting the rear shock towers, the overall vehicle weight increases by less than 200 pounds. There's also a three-year warranty on the convertible top and related components. We asked Jeff what's the most popular Challenger that gets converted. He informed us it was Scat Pack models, due to the fact that they come standard with the 485 horsepower 392 HEMI®, Brembo Brakes and other performance goodies, but the car's price point is in the sweet spot for many car builders. Drop Top Customs also offers premium leather interior upgrades, sound systems enhancements and even cool-looking exterior graphics packages that really personalize their Challenger Convertible.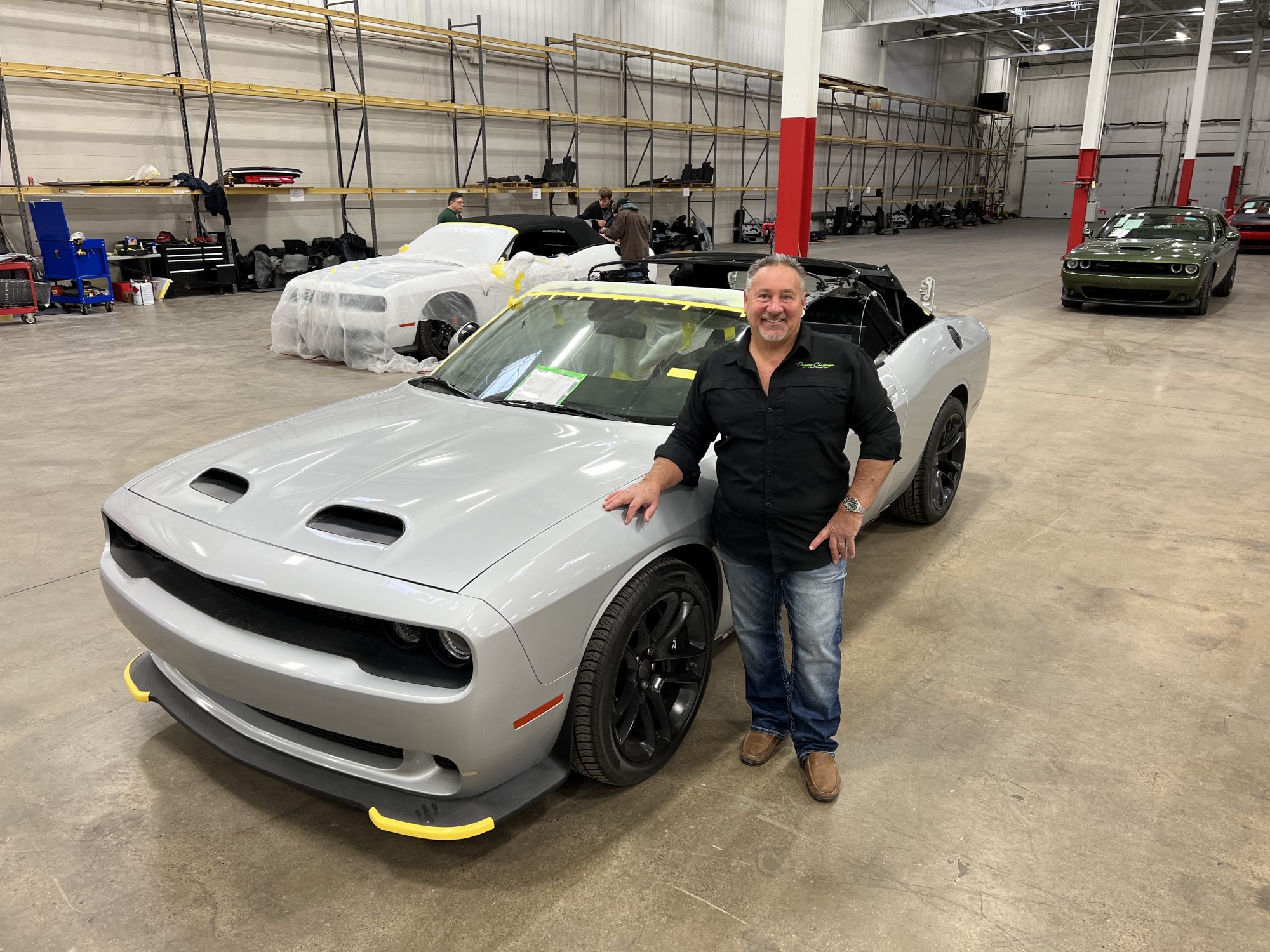 For those that already have a Challenger hardtop and want to take the plunge and turn it into a rag top, they can contact Drop Top Customs and they'll make it happen. Their customer base is global as they've shipped cars to Germany, Switzerland, Austria, Thailand, Grand Cayman and even Cameroon.
Here are some of the Challenger Convertible conversions Drop Top Customs has done over the past decade!