If you're on the Dodge Garage site and reading this story, you're one of us. You're a car guy or gal. High-octane fuel runs through your veins as you love the car hobby more than anyone else. You notice the details that separate a 426 "Street Wedge" from a 426 "Max Wedge". Spouting horsepower figures, intake manifold and cylinder head casting numbers, carburetor CFM ratings, available axle ratios and trim level options comes as second nature. You shock your friends and scare family members with savant-like knowledge of vintage Mopar® vehicles.
This automotive affliction usually begins at a young age and carries through most of one's adult life. The symptoms usually include a vast collection of old, musty car magazines followed by hordes of parts piled up in the garage for a restoration project that you'll swear will be completed in time for the upcoming car show and cruising season.
Most enthusiasts start out dreaming about their favorite Dodge or Plymouth ride that's powered by a big-block breathing air and drinking fuel through a massive four-barrel carburetor. For long-term owner Mike Woodard of Ontario, Canada, his childhood dream of owning such a machine eventually became a reality when he was an adult.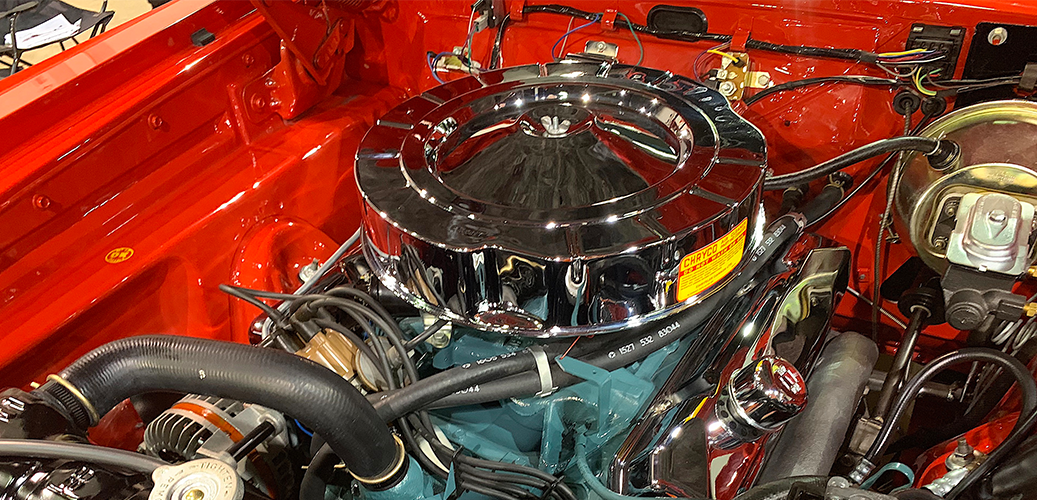 On August 22, 1986, Mike purchased this stunning 1964 Dodge Polara 500 from his uncle, Marcel Renaud, who bought it in 1966. Mike grew up around the Polara 500 and lusted after it during his childhood. He was on cloud 9 when his uncle signed the title over to him. Mike was ready to hit the road and open up the mighty 426-cubic-inch "Street Wedge" tucked under the Polara's long hood while rowing the gears with the Hurst shifter. When I met Mike and his son at the annual Muscle Car and Corvette Nationals show last November, he gave me the lowdown on how he and his decadent Dodge have been together for 33 years.
Like many vintage cars, Mike's Polara wasn't always tucked away in a climate-controlled garage. It was his primary mode of transportation in the spring and fall of 1986-1987. Since his uncle was the second owner, Mike doesn't have many details from the original buyer, but legend has it the Polara 500 was babied and never in an accident or thrashed on a drag strip.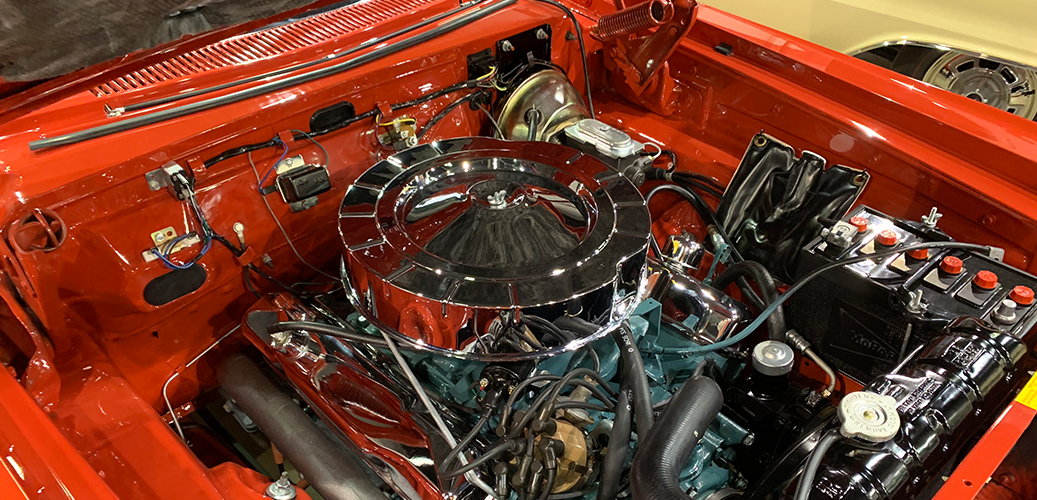 Since Mike's Dodge Polara 500 was built in Windsor, Ontario, Canada, and was spec'd out for the Canadian market, there are many differences from its U.S. counterpart. It has the available 426-cubic-inch Street Wedge V8 rated at 365 horsepower and 470 lb.-ft. torque big block, optional on U.S. and Canadian models, but marketed as the "Sports Package" in the 1964 Chrysler of Canada sales brochures. Also, if you have a keen eye, you'll spot some strange factory-installed oddities on this machine.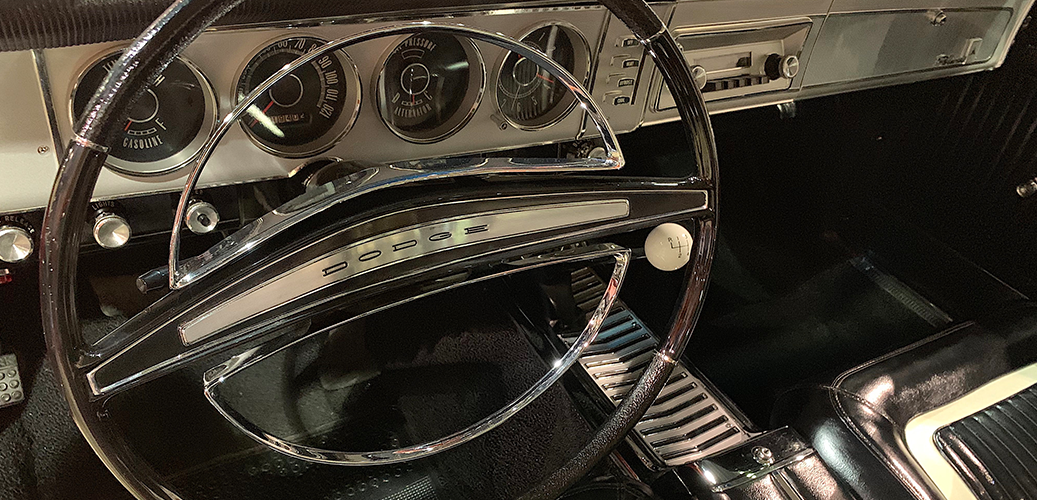 First, the interior trim uses Plymouth Fury door panels and unique colored seat inserts to Canadian-built cars. Another north of the border feature is the instrument panel, courtesy lights and steering wheel (with a Dodge center insert). Even the air cleaner service decal says "CHRYCO" instead of "Mopar" as found on U.S.-built Chrysler vehicles.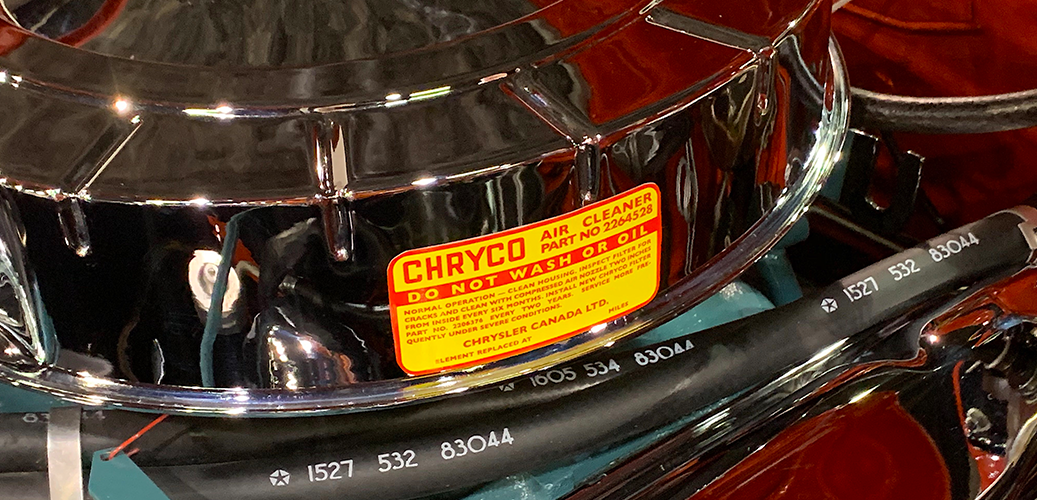 Other subtle but noticeable differences between the U.S. and Canadian versions include the use of a convertible trunk floor pan with the spare tire located on the passenger side (U.S models had the spare centrally located) and a cardboard trunk liner. Since Mike has owned this Polara 500 for over three decades, he's done some research on just how rare these machines are in Canada.
"The Canadian built 1964 Dodge Polara 500 and Plymouth Sport Fury came down the same assembly line and were Identified as 'Spring Specials' in Canada. They were produced during a one-week production run in May 1964 at the Windsor, Ontario, plant. We think this Dodge Polara 500 was ordered by a customer in October of 1963 and was finally delivered to its original owner, a gentleman named Bob Behan, on May 26, 1964," said Mike.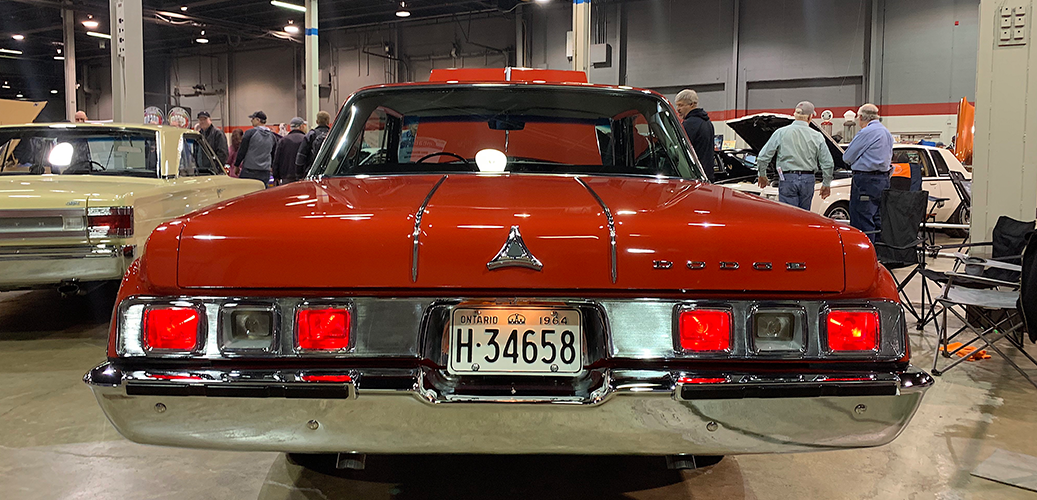 Being the passionate Mopar vehicle enthusiast, Mike did some more digging and found out the Dodge Polara 500 was considered an option package on the Polara series. "Approximately 2,000 Dodge Polara and Polara 500s were built in Canada for 1964. Chrysler Canada combined both models for production figures. Through additional research, we figure there were approximately 500 Polara 500 models assembled in Canada," commented Bob.
Because of the rarity of his treasured Dodge vehicle, Mike decided it was deserving of a restoration and in 2015, the project had begun. Even though the car was well taken care of, it was showing its age as it was a half century old. Throughout the life of the car, it had many personalities along the five-decade journey that included four paint jobs, four engine and transmission replacements, and numerous custom touches that were popular during the times. Luckily, Mike had collected many new old stock (NOS) parts during the 30-plus years of owning the Polara 500. With the help of his son Brian, they began a three-year "nut and bolt" rotisserie restoration and brought the Dodge back to better than new conditions.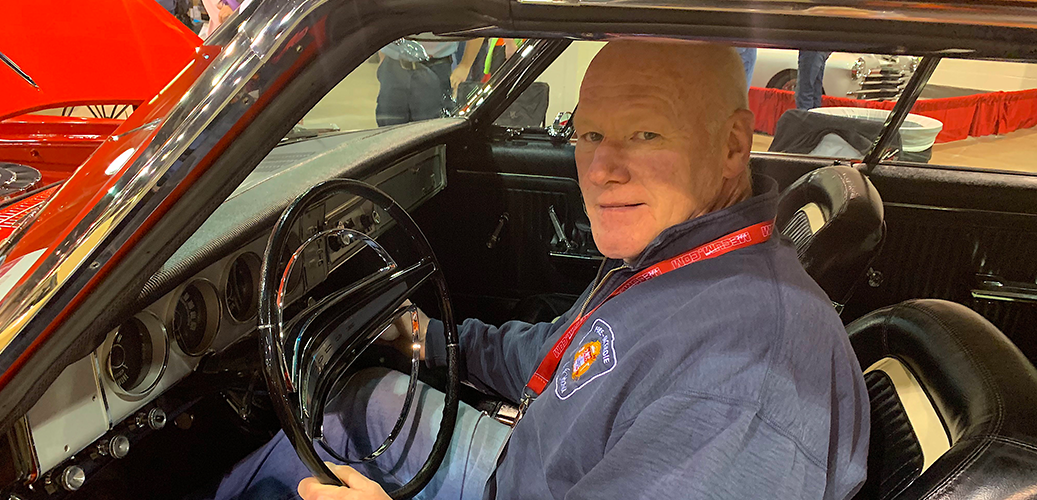 As Mike admitted to us when we spoke to him, "This is exactly the way I would've ordered it if I was old enough to drive back in 1964." Even though he didn't buy it brand new, Mike has the next best thing since his family and the Dodge vehicle go back a long way. With the encouragement of his wife, Denise, sons Brian and Eric, and of course, his uncle, the Dodge Polara 500 has been a member of the household for over 50 years.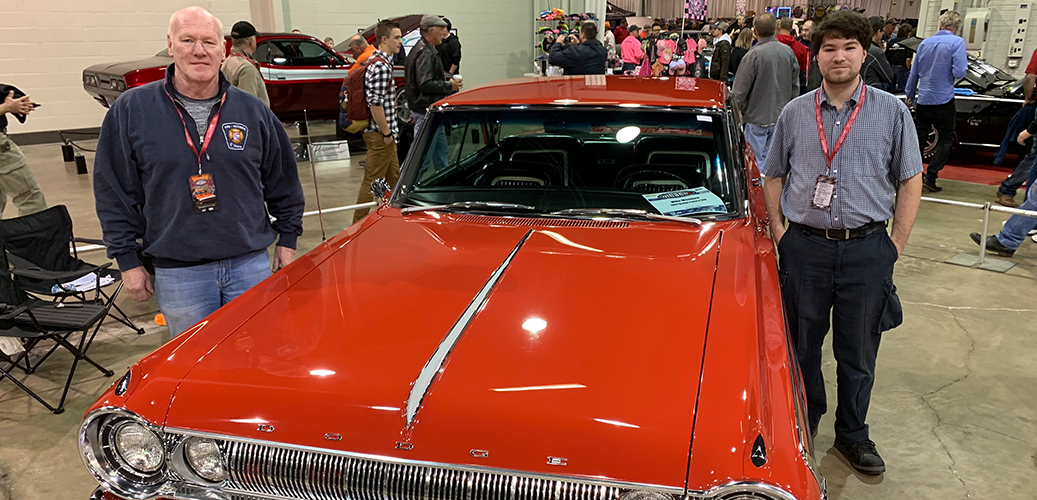 Visit past Long-Term Relationship chapters: