The Beginning:
2003-2008 5.7L HEMI® V8
It's hard to believe but the current generation HEMI® engine has been out for 17 years, and in that time, well over a million units have rolled off the assembly line. The production GEN III HEMI engine has seen a variety of displacements from 5.7L to 392 cubic-inches. In its most lethal stock form, the supercharged 6.2L HEMI engine in the Dodge Challenger SRT® Demon has well over 800 horsepower on pump gas and comes with a full factory warranty. With literally millions of GEN III HEMI engines out in the wild, you can now find these engines in plenty of salvage yards and on Craig's List relatively cheap. Like any engine family that's constantly evolved, there are better years and applications in the way of blocks, heads, intakes and other items. One good thing: All GEN III HEMI engines share the same bellhousing bolt pattern of the Chrysler LA or Magnum style small block (273, 318, 340, 360).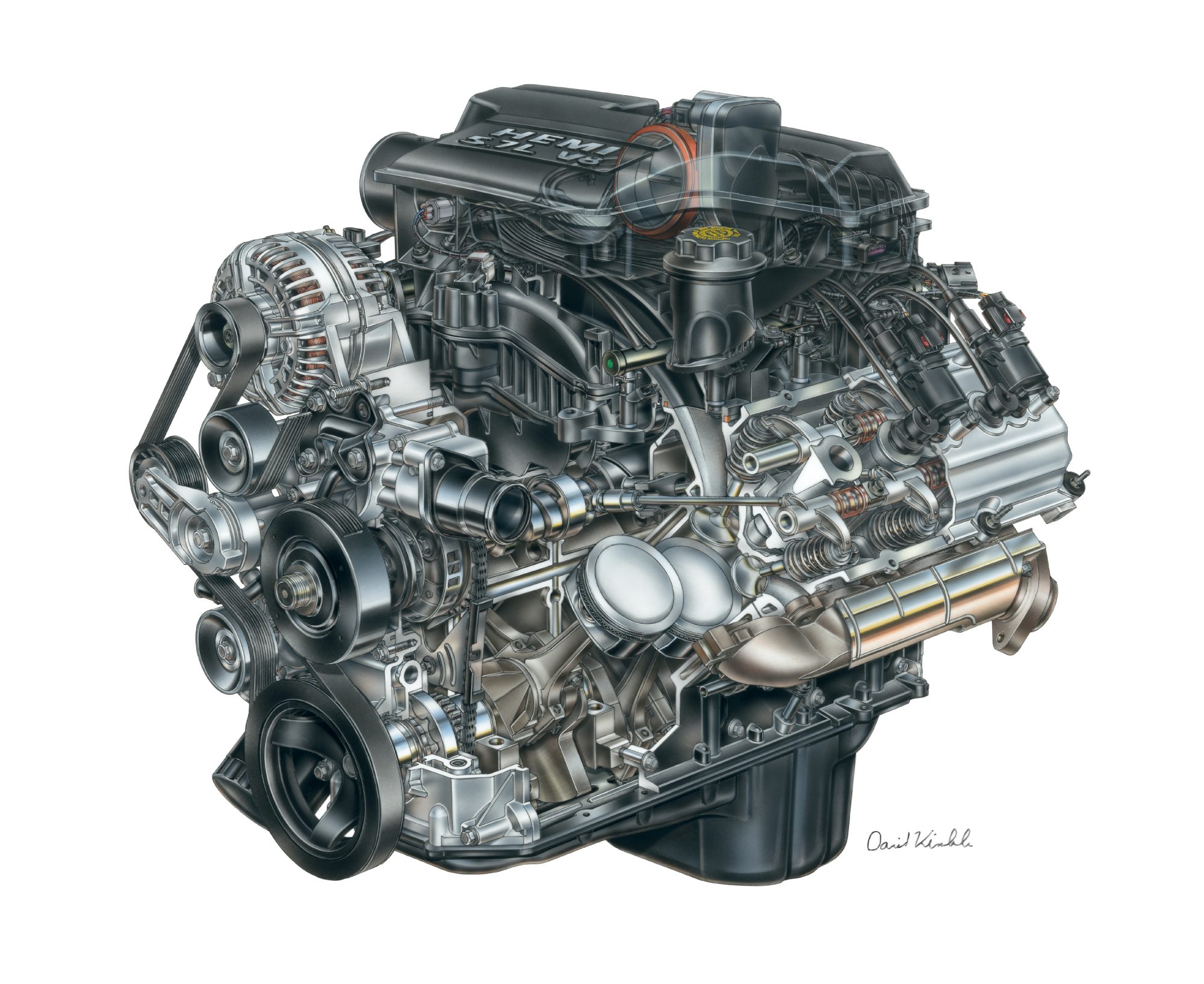 Regardless of which GEN III HEMI engine you go with for your resto-mod project, Mopar® and many other leading aftermarket companies have the components you need when swapping this 21st century V8 into your 1960s or '70s Mopar car or truck. There are many standalone tuning products available to make your modern HEMI swap an easy plug and play. So, before you head out in search of a GEN III HEMI engine to install in your Mopar project, check out our handy spotter's guide to help you ID all the various versions of this legendary 21st century HEMI engine. We've broken it up into a four-part series that includes the original 5.7L, its bigger 6.1L and 6.4L siblings, and the wild child fire-breathing supercharged 6.2L SRT Demon, SRT Hellcat Redeye and SRT Hellcat engines.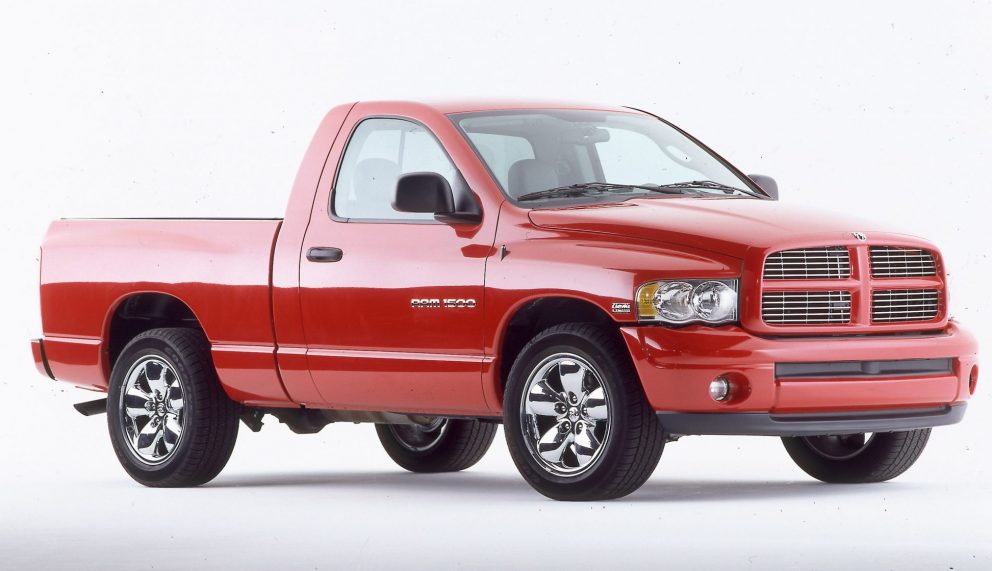 2003-2008 5.7L HEMI
The first GEN III HEMI engines appeared back in 2003 in the Dodge Ram 1500, 2500 and 3500 trucks. It displaced 5.7 liters (345 cubic-inches for you old-school fans). The 5.7L HEMI engine replaced the tried-and-true 5.2L (318) and 5.9L (360) Magnum engines whose roots share some of Chrysler's LA small block architecture along with AMC cylinder head magic. Unfortunately, the Magnum engine family couldn't keep up with the increasingly tough emission standards and mileage requirements automakers were facing at the start of the 21st century. In its early form, the 5.7L HEMI engine made 345 hp and 375 lb-ft of torque in Ram trucks and 335 hp in the Jeep® Grand Cherokee, Dodge Durango and Chrysler Aspen SUV models. By 2005, the new LX platform of RWD and AWD vehicles had come out, which included the Chrysler 300C, Dodge Magnum R/T and Dodge Charger R/T. The 5.7L HEMI engine was rated at 340 to 350 horsepower depending on the package and thus reignited Chrysler's dominance in the high-performance sedan market. Even though the Challenger SRT8 came out in 2008 with its 425-horsepower 6.1L HEMI engine, fans would have to wait until the following year (2009) for the R/T model with the new VVT 5.7L HEMI engine that we'll get into during Part II of this series.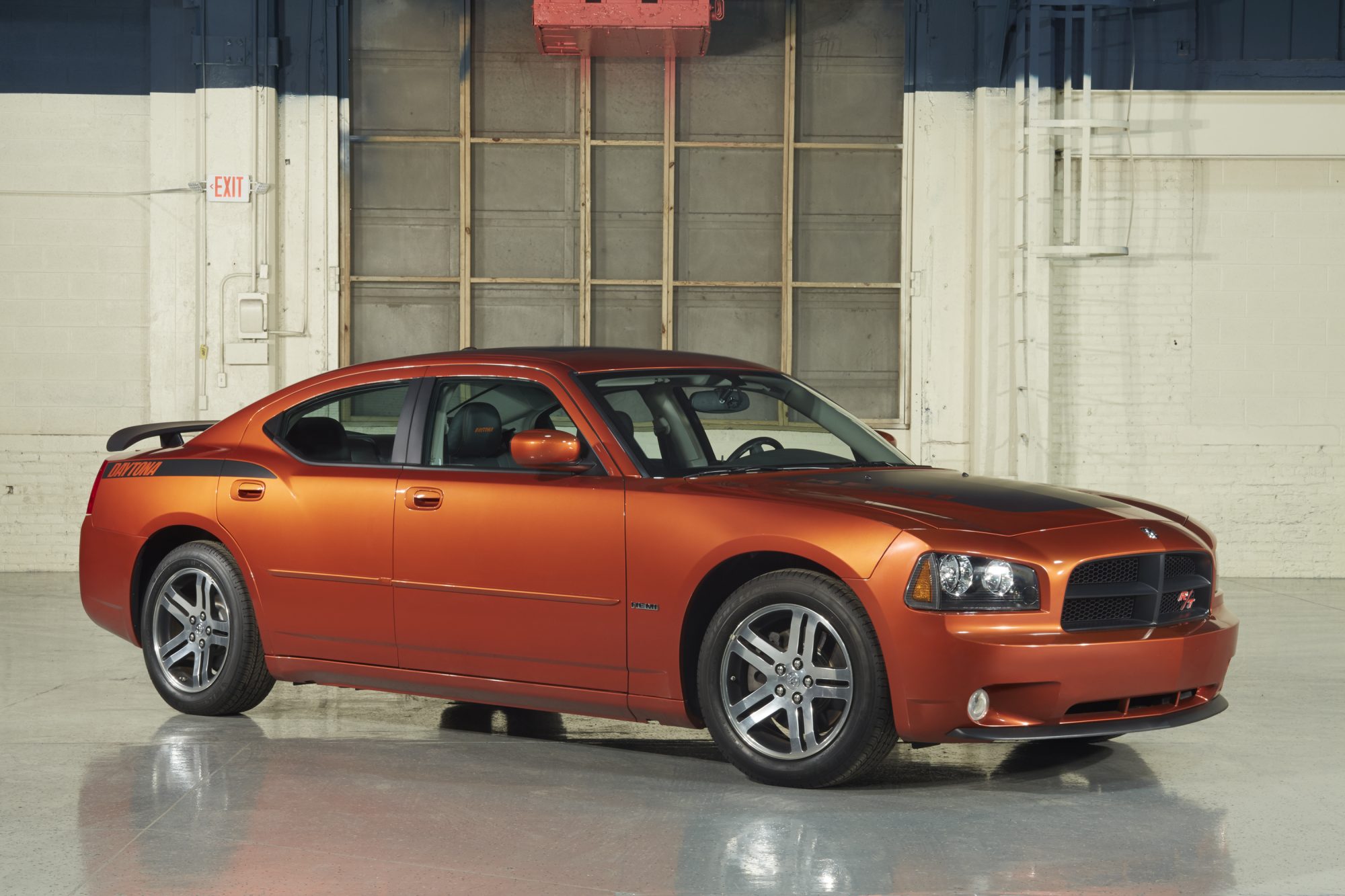 ENGINE BLOCKS AND ROTATING ASSEMBLY
To identify the displacement GEN III engines, "5.7" is cast on the driver's side of the block above the oil pan rail and are painted black. These early GEN III HEMI engines are fairly plentiful in most salvage yards and are pretty inexpensive. All 5.7L HEMI engine blocks are cross-bolted (like the original 426 HEMI engine) and have a deep skirt to provide rigidness for the crankshaft when it spins at high engine speeds. One of the biggest questions we see is regarding transmission interchangeability and, thankfully, the GEN III HEMI engine has the same bellhouse bolt pattern as any Chrysler small-block. That means anything from an old-school three-speed 727 or 904 TorqueFlite® to the current 8HP70 eight-speed TorqueFlite. If you want to row your own gear, there's also numerous manual transmissions that will bolt-up behind the modern HEMI engine. The 5.7L HEMI engine block can be safely bored to 0.030" oversized during the rebuilding process and there are numerous companies offering forged pistons in a variety of compression ratios. The casting number is located on the front of the block on the driver's side and can be either 53021319AG or 53021319CB. The production 5.7L crankshaft is made from cast iron and can be reused in many applications. However, if you're bolting on a supercharger or turbocharger, you'll need to go with an aftermarket forged rotating assembly that not only includes the crankshaft, but also connecting rods and pistons. Too much boost will damage the production rotating assembly over time, so do it right the first time. A 6.1L crankshaft shares the same stroke and makes a nice forged upgrade for a pre-Eagle (2003-2008) 5.7L HEMI engine.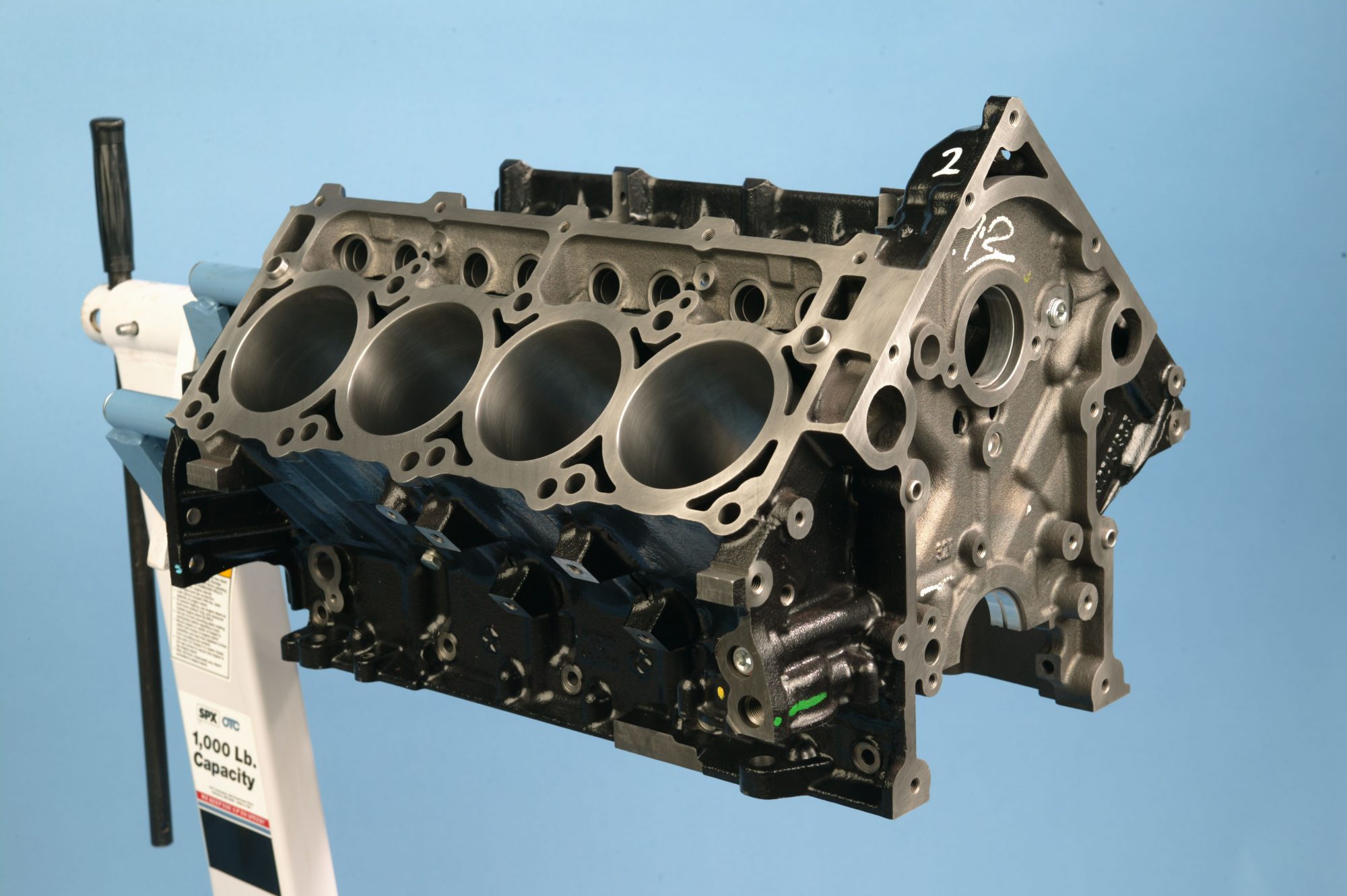 CYLINDER HEADS
The GEN III HEMI engine cylinder heads are cast aluminum and feature a twin-plug design for better efficiency. Ironically, twin-plug HEMI engine heads are nothing new as Chrysler used this technology 50 years ago in Pro Stock and eventually on Nitro engine applications. Twin-plug aluminum HEMI engine cylinders heads are still used today on virtually all Top Fuel Dragsters and Funny Cars, including the 15,000 horsepower machines that propel Dodge//Mopar DSR drivers Leah Pruett and Matt Hagan to well over 300 mph in three seconds within 1,000 feet. When using GEN III HEMI engine cylinder heads, there are many versions to choose from, but be aware of potential interchangeability issues. Early 5.7L HEMI engine cylinder heads that have racked up 100,000 miles or more can suffer from dropped valve seats, so make sure to have the heads inspected and refreshed. You should also know the early 2003 to 2008 GEN III HEMI engine cylinder heads come in right and left versions with casting numbers 53021300AJ (right) and 53021300BA (left). As you can see in these images, the stock production GEN III HEMI engine cylinder head's intake and exhaust ports can outflow many modified cylinder heads.
ACCESSORIES
Since the 5.7L HEMI engine was put in a variety of cars, trucks and SUVs over the past decade, there's unique exhaust manifolds, intake manifolds, throttle bodies, oil pans and accessory drives depending on what vehicle it came out of. It's not recommended to retain a used, high-mileage production composite intake manifold due to engine debris that can get sucked into the runners. There are specific car and truck intake manifolds that position the throttle body on the front or top of the intake. Regardless, make sure to clean the stock intake manifold before reusing it. Better yet, bolt-on a new manifold, including a throttle body, as it will offer more flexibility for tuning.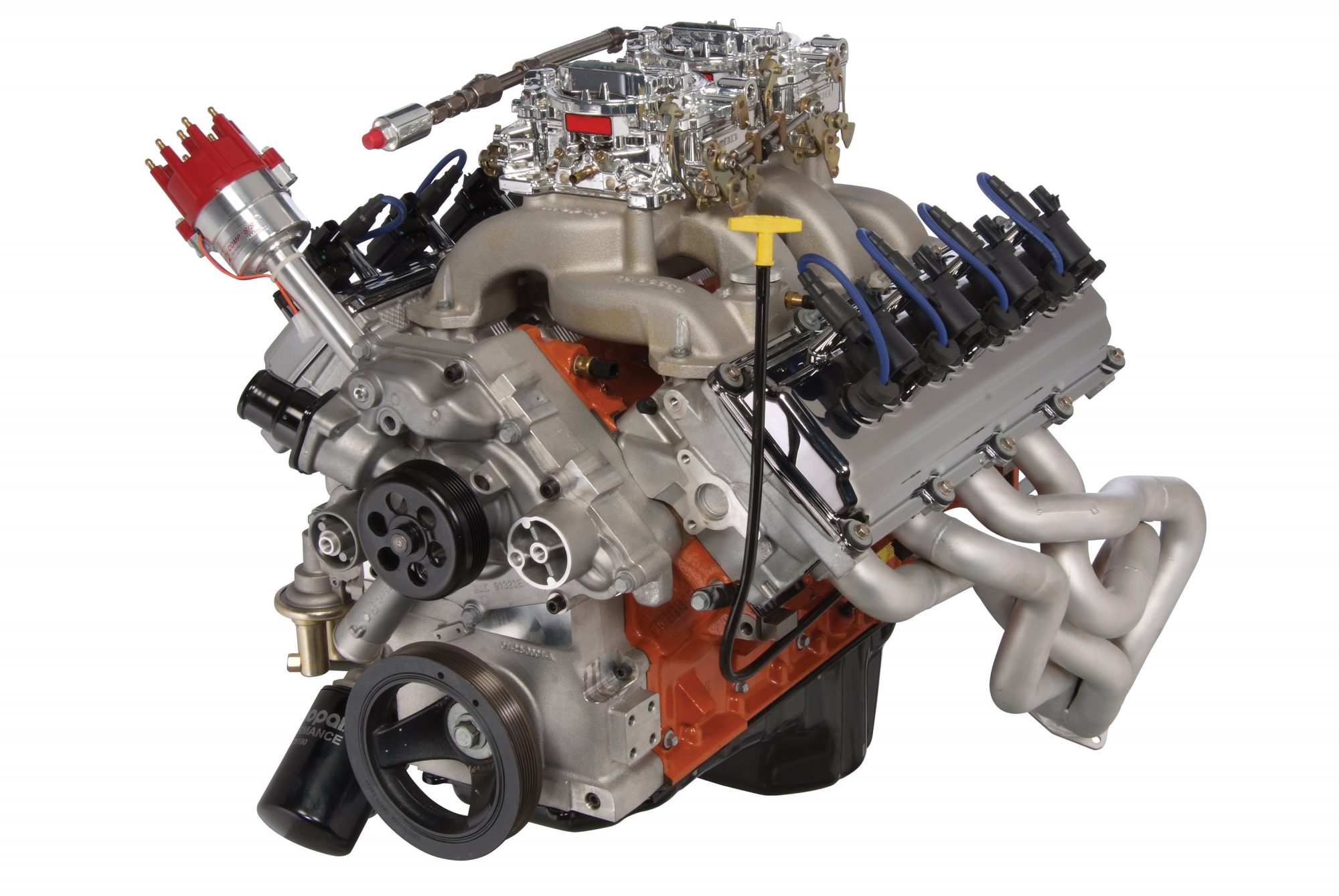 If your budget affords it, replace the production 5.7L HEMI engine exhaust manifolds with a set of long-tube headers. From a packaging standpoint, the production exhaust manifolds did a good job, but can cost you horsepower and torque. Many aftermarket companies offer long-tube headers for GEN III engine swaps into older Mopar vehicles, so make sure to check out what your options are. There's also aftermarket cast aluminum intake manifolds available that will increase the power levels significantly. When it comes to oil pans, there are many aftermarket and even production pieces that include front, center or rear sump pans that will fit the production and aftermarket K-Members on older Mopar cars and trucks.
Here's some detailed information that will come in handy when you're swapping a GEN III HEMI engine into your car or truck project.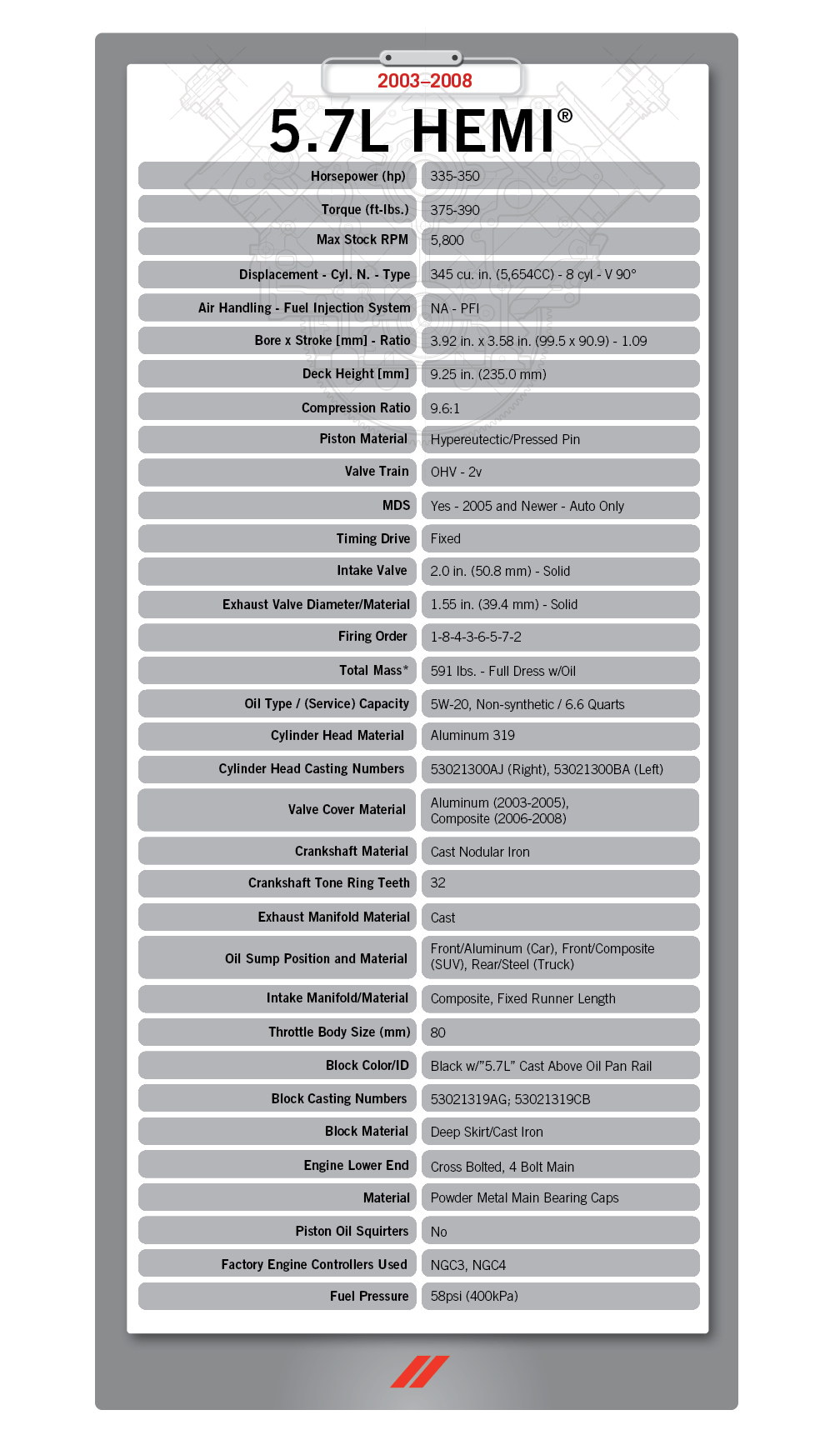 There are many companies and parts distributors that offer GEN III HEMI engine performance parts, crate engines and engine swap kits that will help out when installing one of these awesome engines into you older Mopar car or truck. I have listed a few below, make sure to check them out!
Mopar.com; Holley.com; Edelbrock.com; RosevilleMoparts.com; ManciniRacing.com
Next week in GEN III HEMI Engine Quick Reference Guide Part II, we'll get into "Refining the Recipe" as the 2009 to current 5.7L HEMI engine gets more power and more technology!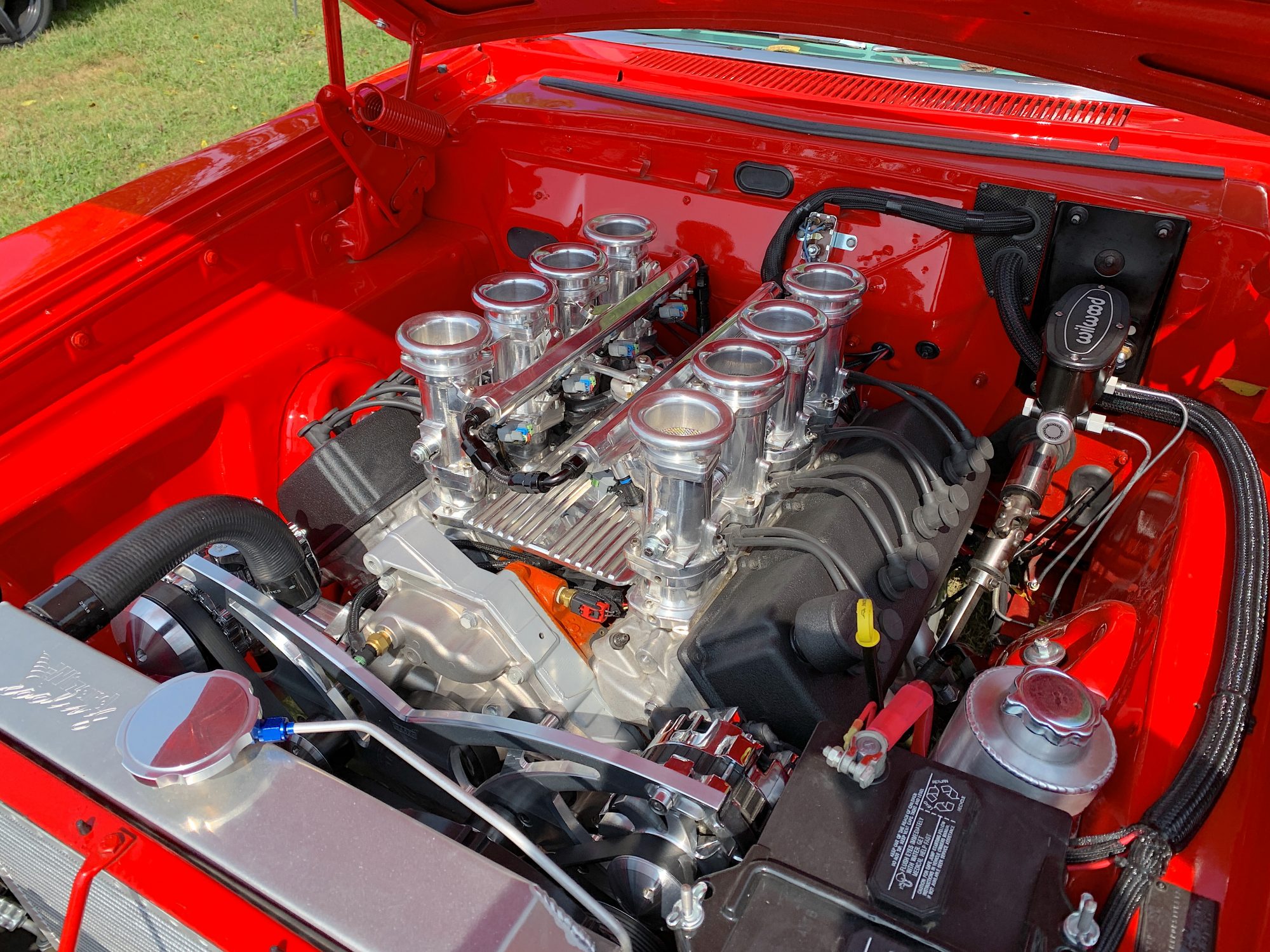 All GENIII HEMI Engine Quick Reference Guides:
Part II
Part III
Part IV
Part V