As an ongoing series, Dodge Garage once again has reached out to original and long-term owners of vintage Mopar® muscle cars to hear their stories and find out first-hand what it was like to daily drive these machines decades ago. While we were at the annual Muscle Car and Corvette Nationals (MCACN) last November, we had a chance to meet some owners and find out more about their enduring relationship with their cars and why they hung on to them for a generation.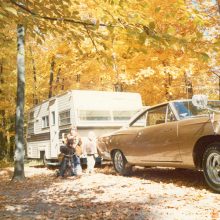 For John Manship of White Bear Lake, Minnesota, he's owned his T-3 Bronze 1969 Plymouth Road Runner since he was 29 years old. That was back in 1971 and even though he's now 76, John still takes the 383 big-block-powered machine out on nice sunny days. However, there was a time in which the Road Runner served as transportation for John and his family for decades, even serving as a hauler to pull the camper trailer.
The story begins when the original owner, a neighbor of John, purchased the Road Runner from the local dealer, Barnett Chrysler-Plymouth in White Bear Lake. When John laid eyes on it, he knew he wanted the Road Runner, especially after the original owner installed Cragar S/S mag wheels and white lettered Goodyear Polyglas tires. John eventually sold his first new car, a 1966 Plymouth Belvedere II, to finance the deal on the Road Runner, which was still less than two years old.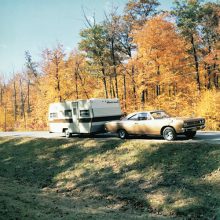 After John acquired the Road Runner, he was really never tempted to sell it. Especially when he'd hook up his 18-foot camping trailer and go all over Minnesota, Wisconsin, and even up to Canada. With the Road Runner's 383-cubic-inch V8 pushing out 335 horsepower and 425 lb.-ft. of torque, John never felt the trailer behind him even though they towed through the mountains and valleys. Despite having a trunk full of folding chairs, luggage, tools and even firewood, the Road Runner would just keep pulling. As the years went by, John's kids were getting older and not into camping with their parents. At just about the same time, older muscle cars began to get more valuable. Lucky for John, he never let his kids behind the wheel of his prized Road Runner.
So how did John's Road Runner maintain its pristine condition that also includes the original paint and interior?
"I drove it daily in the summer months and bought a beater for the winter and put it away," said John. "The neighbor stored it in his mother's barn the first two winters, so I continued that storage tradition even today, so it has never seen snow. The only modification that was done was the hood pins that were done in 1969 after the A12 Road Runners started a trend. The only accident I had was an encounter with a garage doorway scratching off some paint on the right quarter. So most all of the paint is original."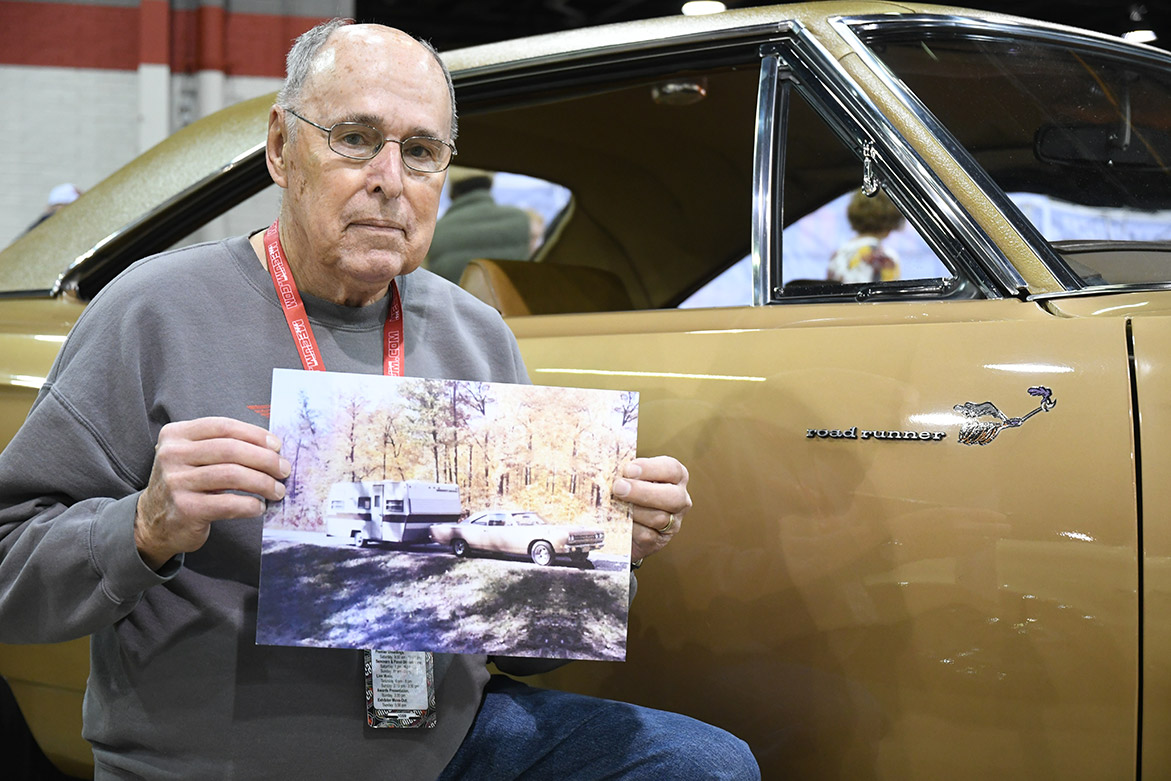 John also laughed when he looks back on how his car managed to remain unscathed all these decades: "I guess I'm responsible for the Road Runner's longevity in the family along with my kids, as I wouldn't allow them to drive the car."
John can also thank his father who was a "Dodge Guy" and influenced his love affair for all things Mopar. Today, John's daily driver is a Jeep® Grand Cherokee.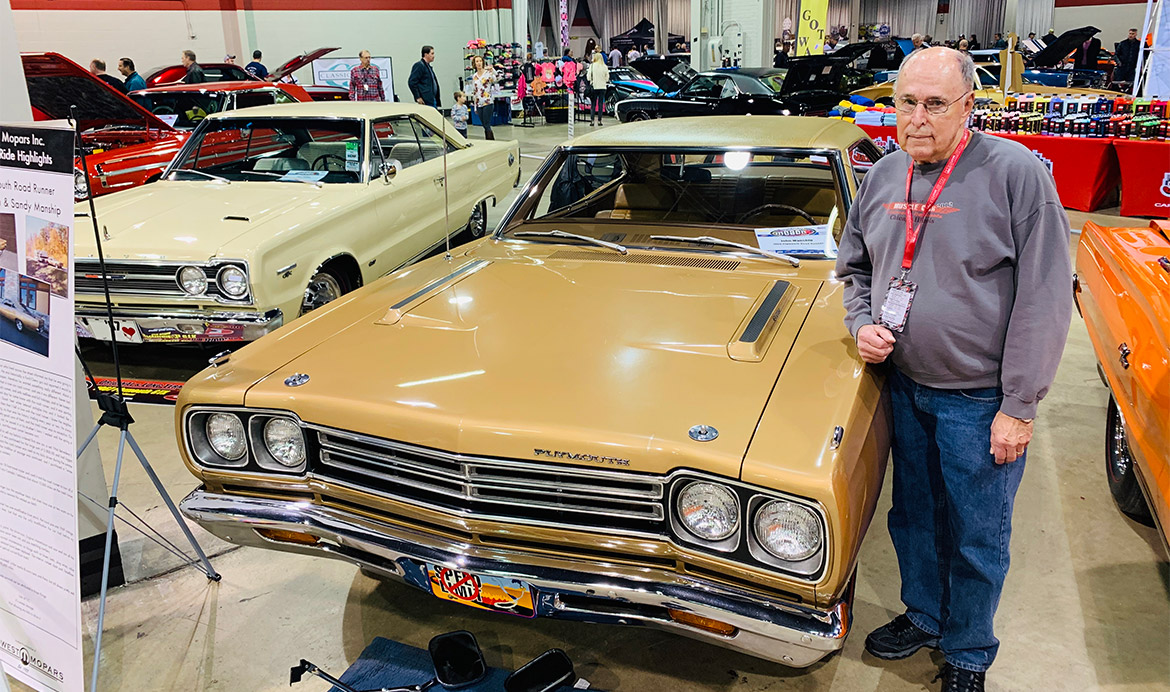 However, there's something about getting behind the wheel of a high-horsepower muscle car for the first time that leaves an indelible mark on one's mind. As John admitted to us, "the first ride in the Road Runner was contagious, you just wanted to do it again and again."
We feel the same way, John. Now, let's go for a ride!
Visit past Long Term Relationship Chapters:
Future Chapters of Long Term Relationships: