DOUBLE TROUBLE
As Women's History Month crosses the finish line and pulls the chutes, we've highlighted some very fast trailblazing women who have blasted down the quarter-mile setting records and winning races. For Leah Pruett, she's had the honor of wheeling two immensely high-powered machines in two different classes at NHRA National events. The cars may have uniquely different characteristics, but they spell trouble for any competitor that lines up next to her when she's at the controls.
This multi-time NHRA Top Fuel winner and 2018 NHRA Factory Stock Showdown World Champion handles her two HEMI® engine-powered machines like the conductor of the New York Symphony Orchestra. Leah's right foot is the baton as she gestures and directs the accelerator pedal through the pulse and tempo of each gear change. She knows the vehicle is on the edge of annihilating the rear slicks. Get it right, the win light comes on, fans cheer, and there's some nice people to hand you a Wally on the return road. Get it wrong and all hell can break loose. But Leah knows each run can result in either ending, and it's her grit and determination that pushes this 32-year-old racer to get it right each and every time she rolls into the staging beams.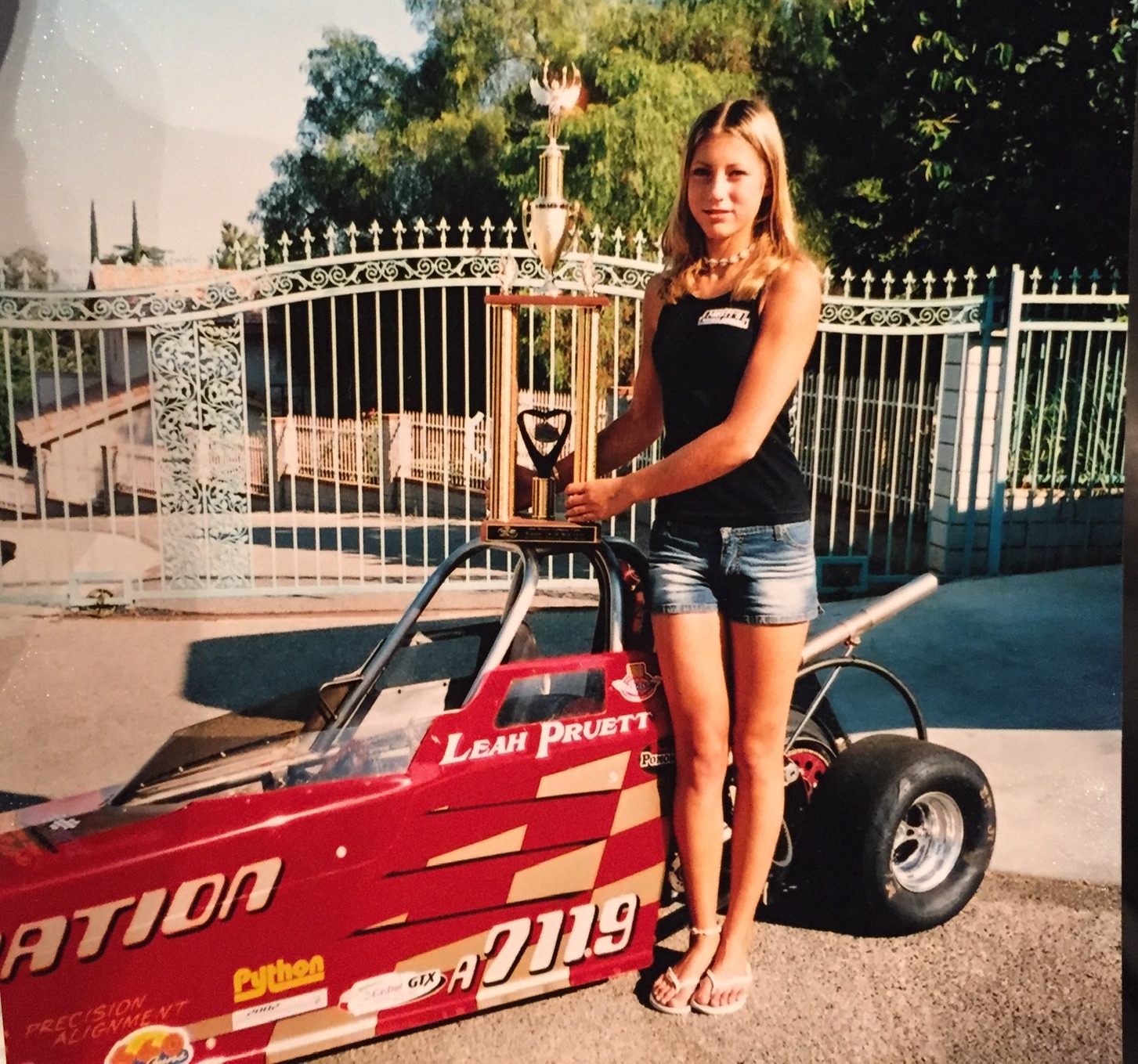 Raised in Redlands, California, Leah had a keen interest in drag racing at an early age. "My father introduced me to motorsports at six months old, by way of his racing adventures. I grew up watching my dad, an avid land speed racer, at the Bonneville Salt Flats and El Mirage in the SCTA (Southern California Timing Association), where he worked to set land speed records. Dad was also an avid street racer, and knew that he didn't want my sister and I to follow in his dangerous footsteps, so he started my sister in the Jr. Drag Racing League when she was nine," recalled Leah. "I remember going to Pomona Raceway at age six with my family watching my sister learn to drag race. By the time I was the legal age of eight to race a Jr. Dragster, I began hitting the strip in my almighty powerful five-horsepower Briggs & Stratton gas-powered pull-string Jr. Dragster," laughed Leah.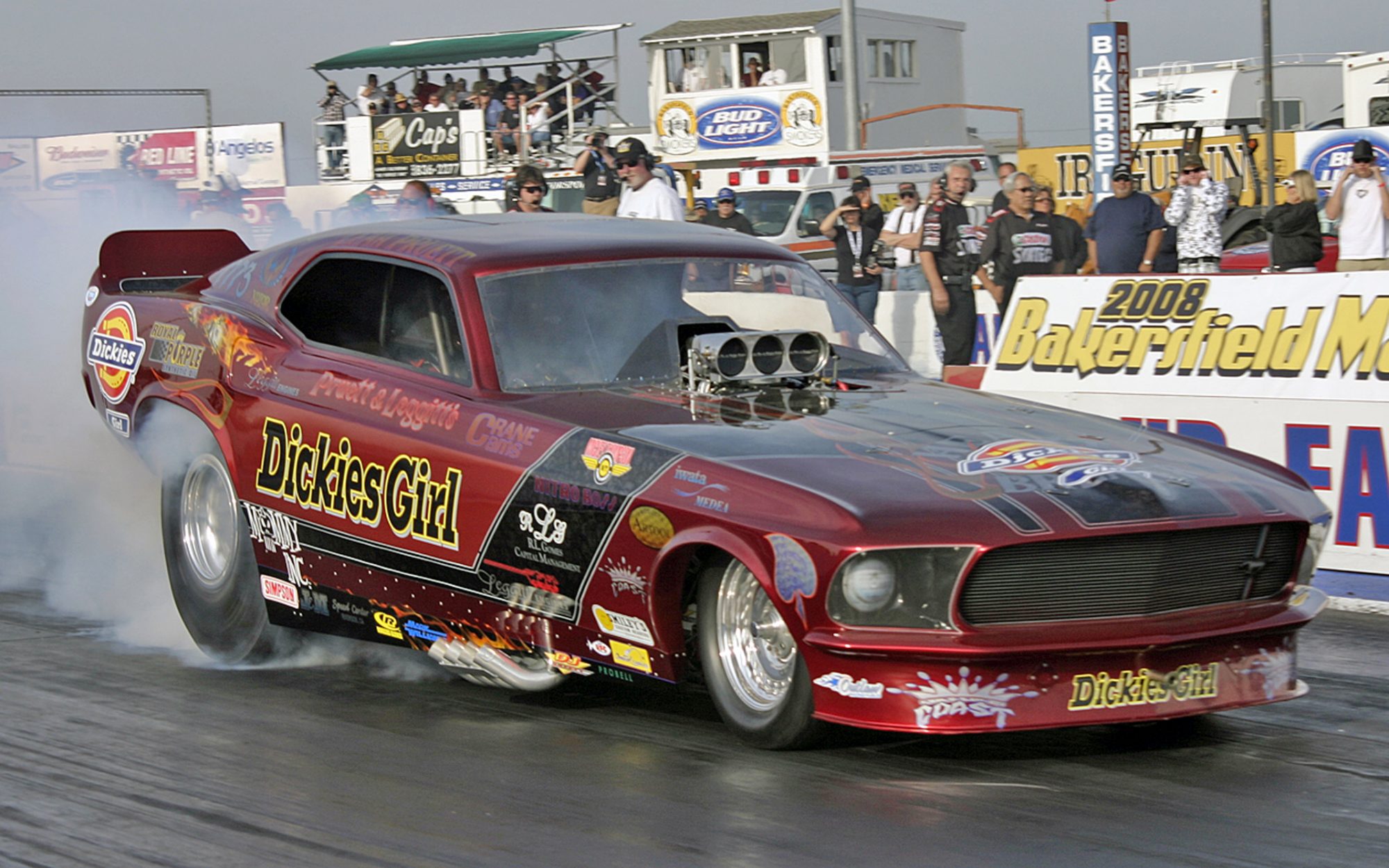 Leah's father wasted no time in taking her to numerous drag strips across Southern California, where she competed against other kids in her age bracket. The more Leah raced, the better driver she became, eventually winning a National Championship during her travels. "When I was 12 years old, I attended the NHRA Winternationals in Pomona. I was immediately hooked on watching the Top Fuel and Funny cars from the stands. We shared binoculars among my family and friends to see what cars were on the line, making small bets in the stands, memorizing the NHRA event guide, and being absolutely mesmerized by the thousands of horsepower barreling past," reflected Leah. "After the fuel sessions, my sister and I would dart down to the pits and wait in incredibly long lines for autographs and hot dogs on a stick. We had friends that started Super Comp racing and I remember thinking it was so cool to know someone even racing at a national event. It was the quick turnarounds and mechanical magic happening in front of me – though I didn't understand it, I was intrigued. This ultimately laid the foundation of what I wanted to be when I grew up: a professional drag racer."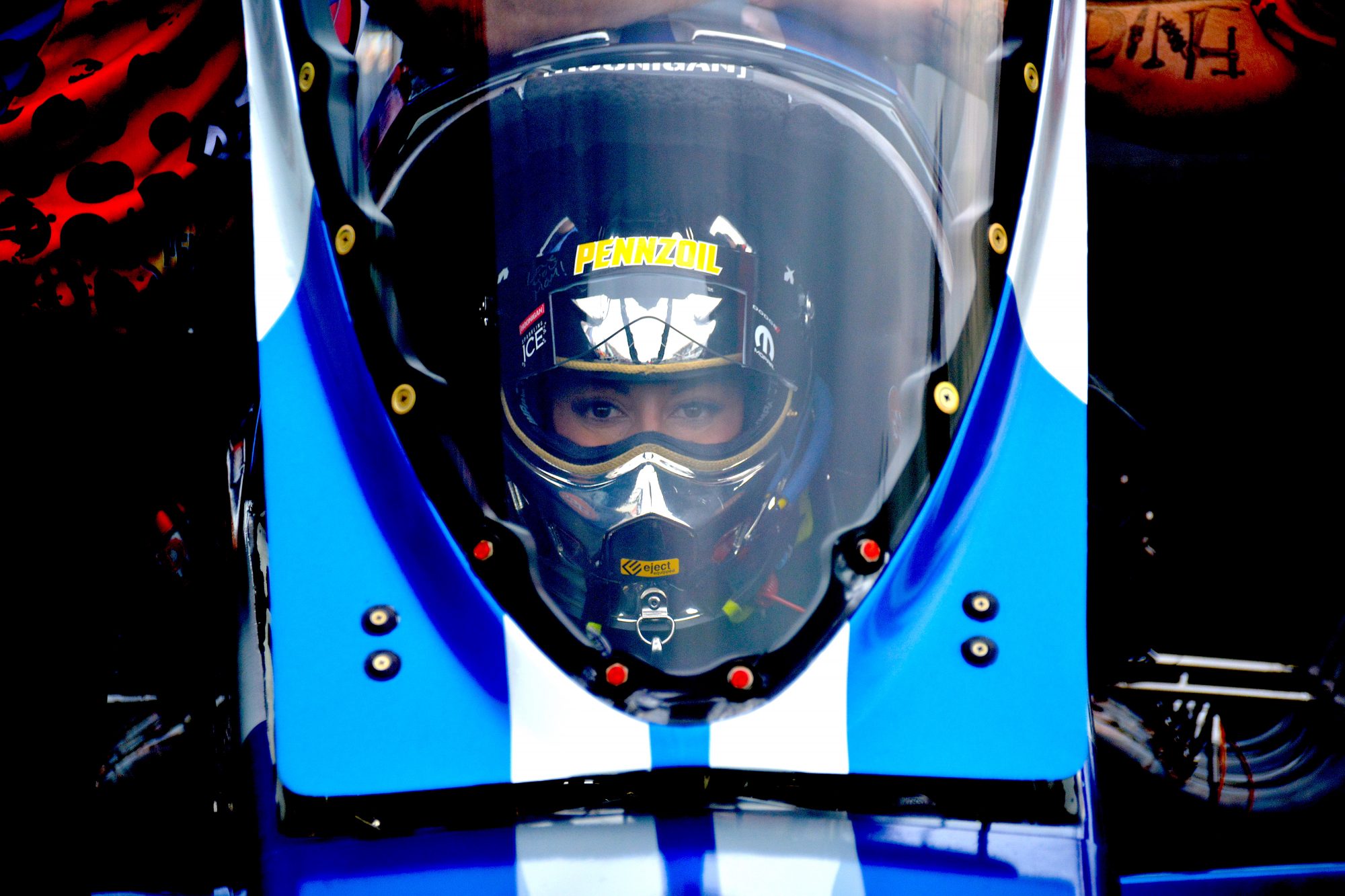 While racing Jr. Dragsters, Leah had aspirations of moving into the professional racing categories. "The largest I could dream was just to someday drive a Top Fuel Dragster or Funny Car. It was such an outlandish and unattainable thought for me to get to that point, that I considered it a challenge and became obsessed with it," said Leah. With her goals set, Leah grew and matured to take on the driving duties of some very fast cars before landing at Don Schumacher Racing (DSR). She spent time racing Pro Mods and Nostalgia Funny Cars, accruing many wins in each class before joining DSR full time in 2016. With Dodge and Mopar® longtime sponsors of DSR's Funny Car teams, it was only natural to continue that when Leah came aboard to race a Top Fuel Dragster. "Dodge and Mopar were one of the very first partners to step up and join our Top Fuel team," commented Leah. "They were an existing and longstanding partner of DSR, and with my authentic love for the Dodge Brand, it was a natural fit, and one I am most appreciative and proud of. Away from the team side of things, my years of development with the SRT® team on the Dodge Challenger SRT Demon are memories, skillsets and experiences of a lifetime that I will cherish forever."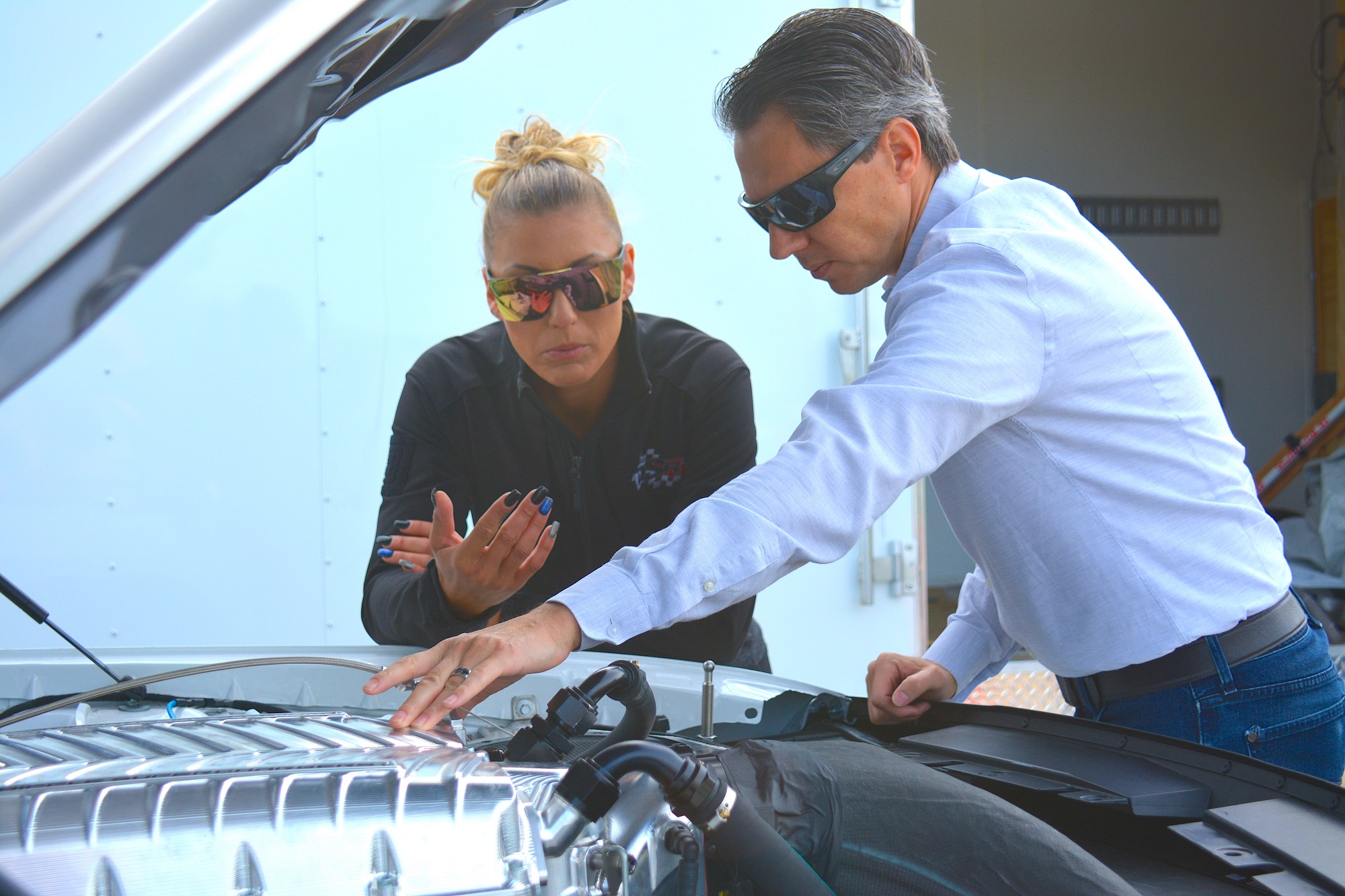 With Leah's experience in testing the incredible Dodge Challenger SRT Demon back in 2017, it was only natural to get her input when it came time to develop the 2021 Dodge Challenger Mopar Drag Pak. "The feedback has definitely changed over the years, as I've become a more experienced driver in the Drag Pak. In the beginning, it started with the ergonomics of the car, from a racer's 'office' perspective. Small things, from the ultimate decision not to have a center console in the car. Although it looked really cool, and made the car more relatable to a street Challenger, it was not ideal for shifter or master power placement," noted Leah. "From safety net location, accessibility to power windows, seat maneuverability for all body and shape types, to reinforced firewall for those racers that like to really put the hammer down. Locating the switch panels to a place within reach for all, but out of the way of the line of sight for the Christmas tree, in either lane, for any height of person. I am not known to be dainty in a racecar, so if I can break it, we know it needs an extra 10 percent," chuckled Leah.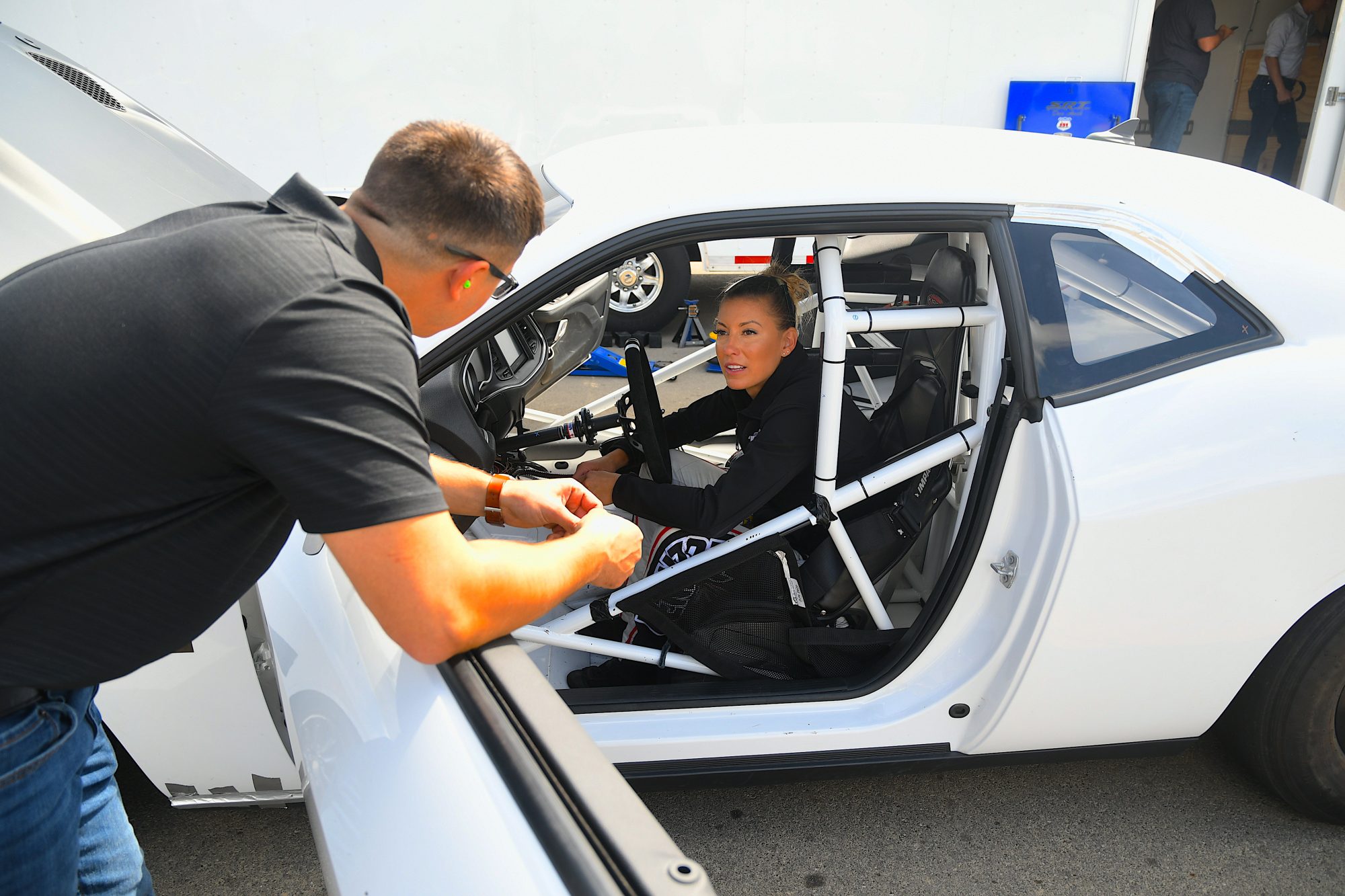 While Leah makes it look easy and seamless jumping from a three-second 11,000-horsepower nitro-burning dragster to a seven-second Drag Pak within moments of each run, its takes a great deal of skill and experience. Very few drag racers will ever master the skill of driving two totally different racecars at the same event. While she's very humble in her response of "keeping it simple and compartmentalizing is the key," Leah's experience as a driver and her ability to not get rattled is the key to her success in this area. "The only time that there isn't organized chaos at the track is when I'm strapped in the dragster or Drag Pak. When I get in, I review and remind myself of my routine, the scenario, the competition and the tuning strategy we have for that run. I envision what a perfect run for me looks like, with a B and C backup plan that includes track and pedaling conditions, starting line strategy, etc. I go through my thoughts and emotions at this time for the car I'm racing. It's the freshest in my mind, which enables me to tap into the natural instincts of the car," exclaimed Leah. "This didn't come easy; it wasn't something anyone taught me. There were no tips or tricks for me to reference on how to quickly adjust, because there wasn't, and still isn't anyone doing what I do. I have never been a big socializer in the lanes with my guys or other drivers or industry personnel, because I know what I need to do to get in that headspace. Regardless, I have one minute to strap in the car, or wait out an hour-long oil down ahead of me. Literally living in the moment with that car and focusing on the current task at hand is what I have to do. If I have had troubles or there is an issue in the other car, I have learned to block it out and know there will be a time for me to get back in that game, when I get back in that car. The notion of variable speed differences comes naturally to me, I believe, because I have driven so many different types of vehicles, that my mind is able to somehow be on the same speed page as the vehicle I am in."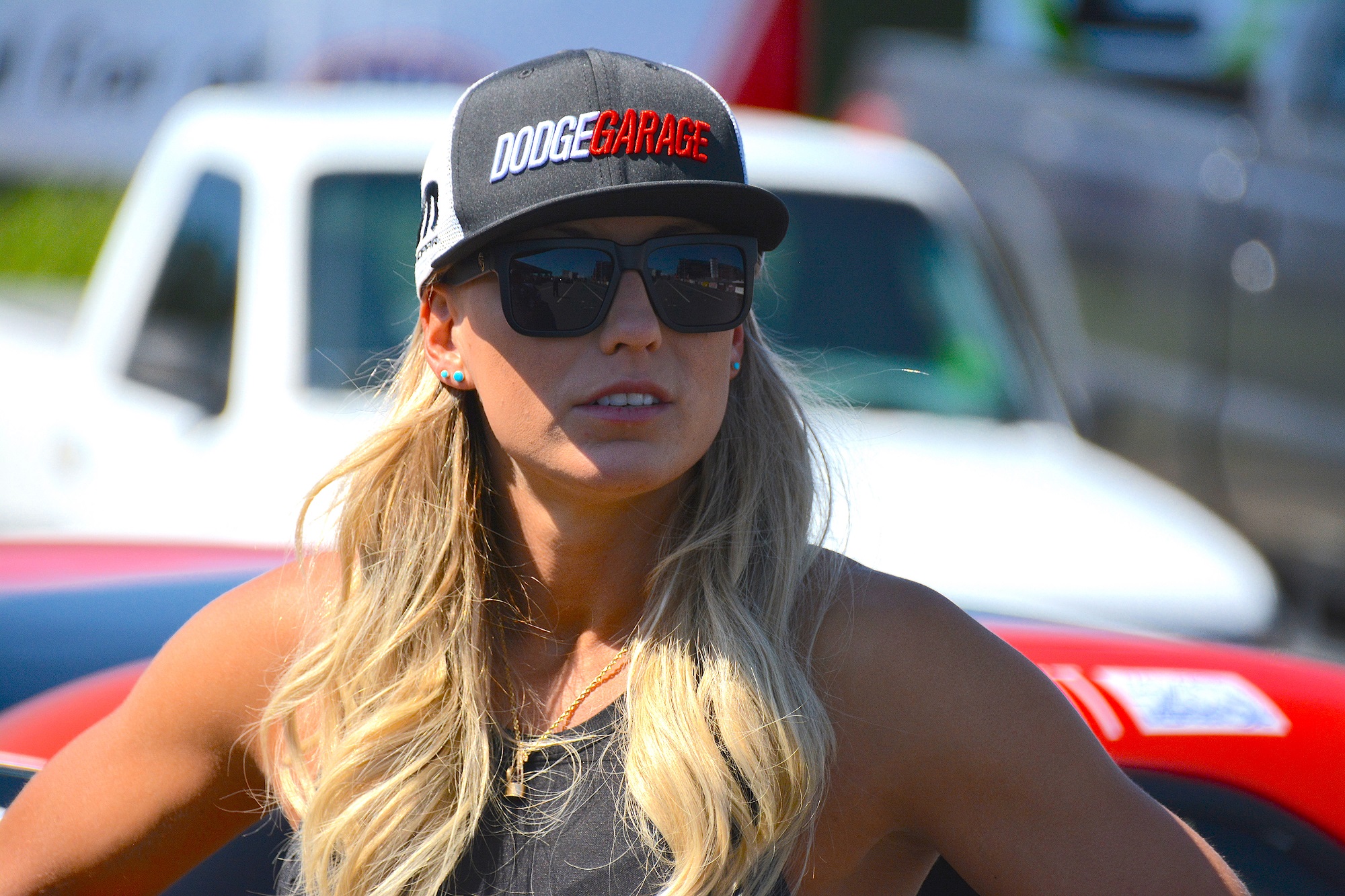 When asked what advice she would give young, aspiring female drag racers, Leah had this to say, "I would ask them to have a very candid conversation with themselves about what exactly it is about being a drag racer that intrigues them, and to write it down. Understanding your own answers to these questions is not only key, but pivotal as to what road map you will create for yourself to become a drag racer. There are so many different opportunities of education and experience to be had, that understanding your end goal of "why" will help define your path. Stay focused on yourself, young racers, and you will get to where you want to be."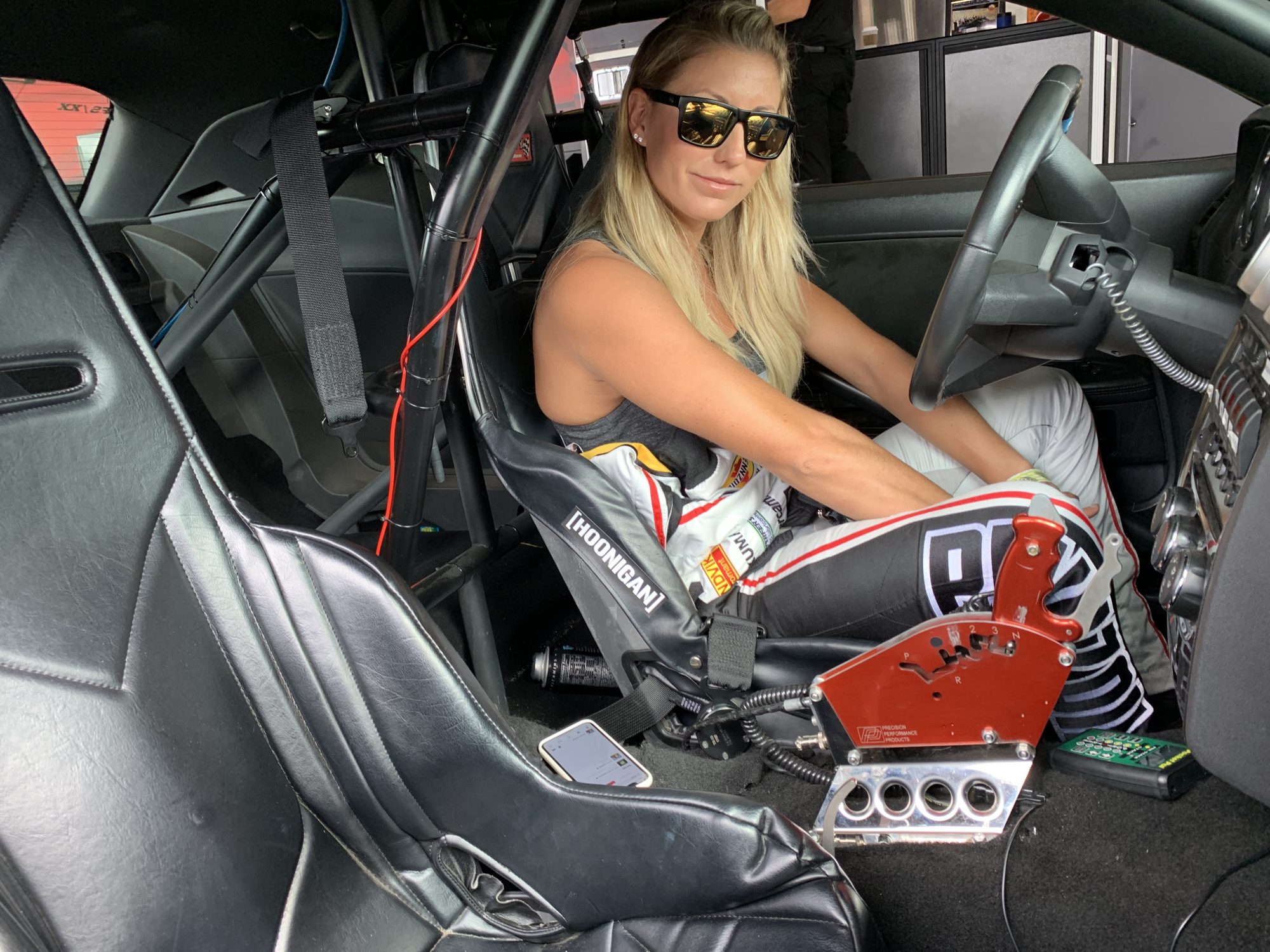 With one race under NHRA's belt this year, 2021 is shaping to be a full-on war with a "take no prisoners" approach among the teams and competitors. It'll be the last man, or should we say, last woman standing, that'll take home all the glory and the big trophy. For Leah, she'll be in the thick of it with her 2021 Drag Pak doing battle with the Cobra Jets and COPOs in the Factory Stock Showdown class, and keeping her Dodge//Mopar Top Fuel Dragster in the groove. One thing's for sure, Leah will be disrupting her competitors and making double trouble for those who stand in her path!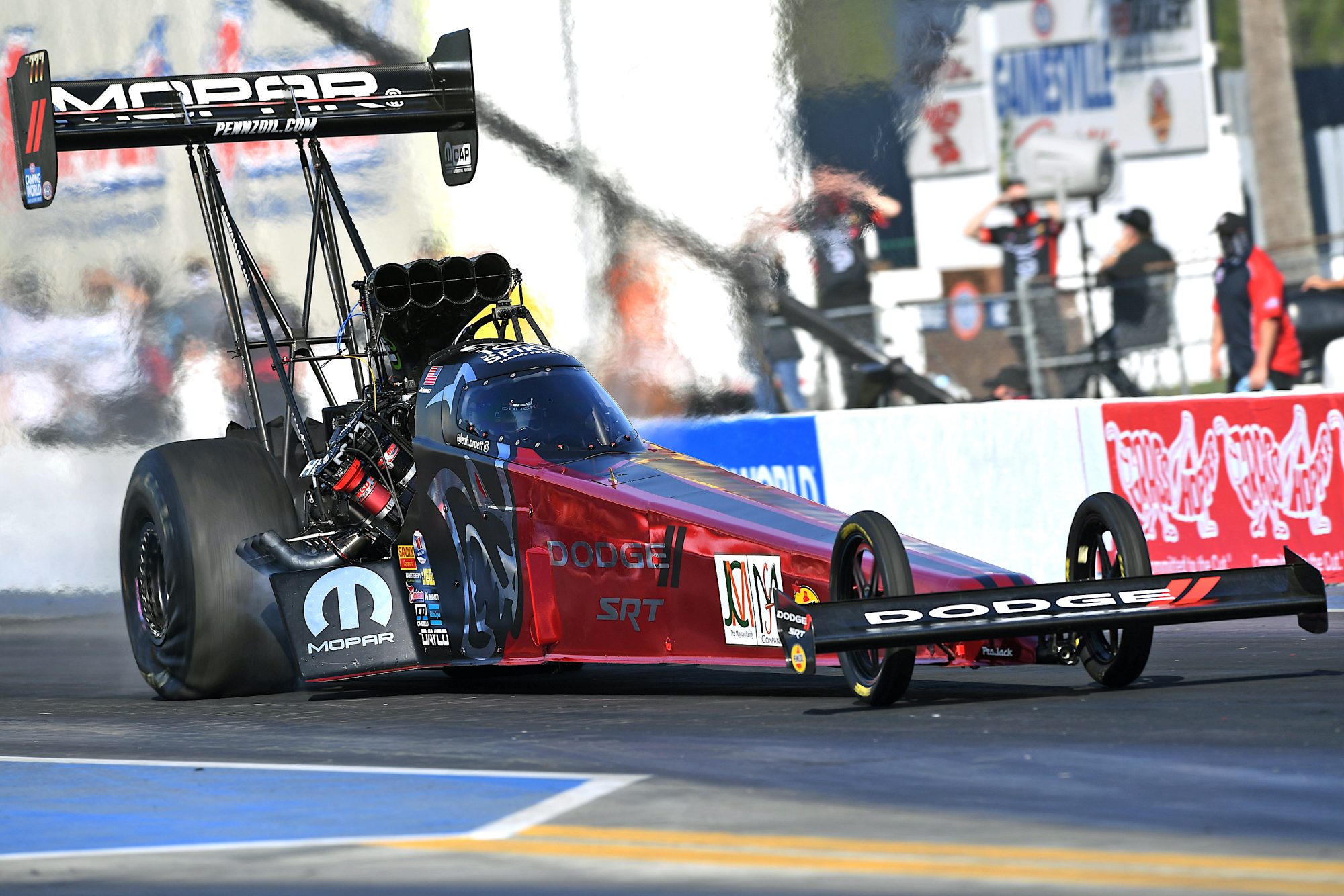 Check out these other historic female drag racers!
Mary Ann Foss-Jackson
Neichaun Tatum
Shirley Shahan
Judy Lilly
Della Woods
Adrianna Straub