DRAG-ON-LADY!
March is Women's History Month and DodgeGarage has been featuring some very cool lady drag racers that have made an impact on the sport. There was a time that quarter-mile competitors were made up mostly of young men who measured their masculinity by their mechanical skills and how fast their car went down the strip. In the late 1950s and early 1960s, if a woman was in the pits at a drag strip, she was there as someone's wife or girlfriend. Women rarely drove or worked on racecars during this era. However, that stereotype would be shattered by a young housewife with three kids from California. Her name was Shirley Shahan-Bridges and she would become sort of a Susan B. Anthony figure for future female drag racers. Shahan was a drag racing suffragist who felt if men can race, so can women.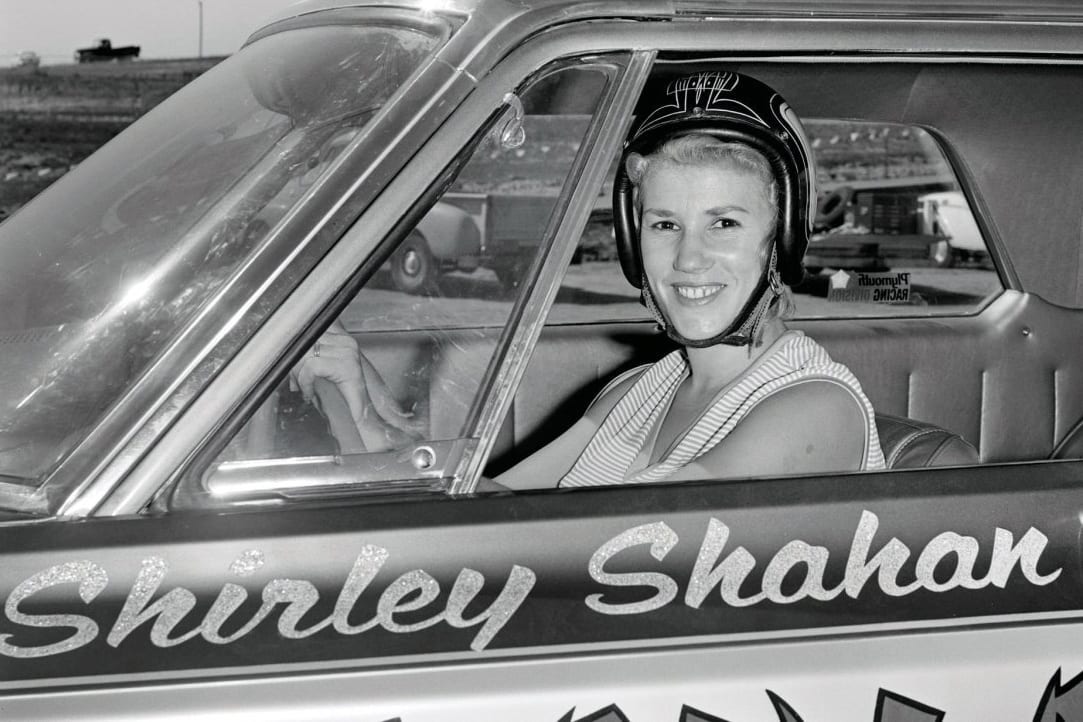 Shirley grew up in Visalia, a town nestled in the agricultural San Joaquin Valley in northern California. It was like a scene from American Graffiti as the kids cruised main street on Saturday night and did some street racing. Shirley got the car bug while in high school and also raced on the streets, and much to their dismay, she ended up beating many boys. It was probably the fact she learned to drive by the time she was ten in her father's pickup truck and helped him when he was racing. She knew her stuff when it came to cars. After she married H.L. (that's his name, not his initials) Shahan, the two began racing at many regional events in California driving modified Chevy Stockers. With Shirley's stellar driving abilities and H.L.'s tuning skills, they became a duo to be reckoned with among the more well-known drag racers. Shirley would begin racking up wins and that got the attention of Bob Cahill and Dick Maxwell, the two major players that managed Chrysler's Drag Racing program from the mid-1960s through the early 1970s.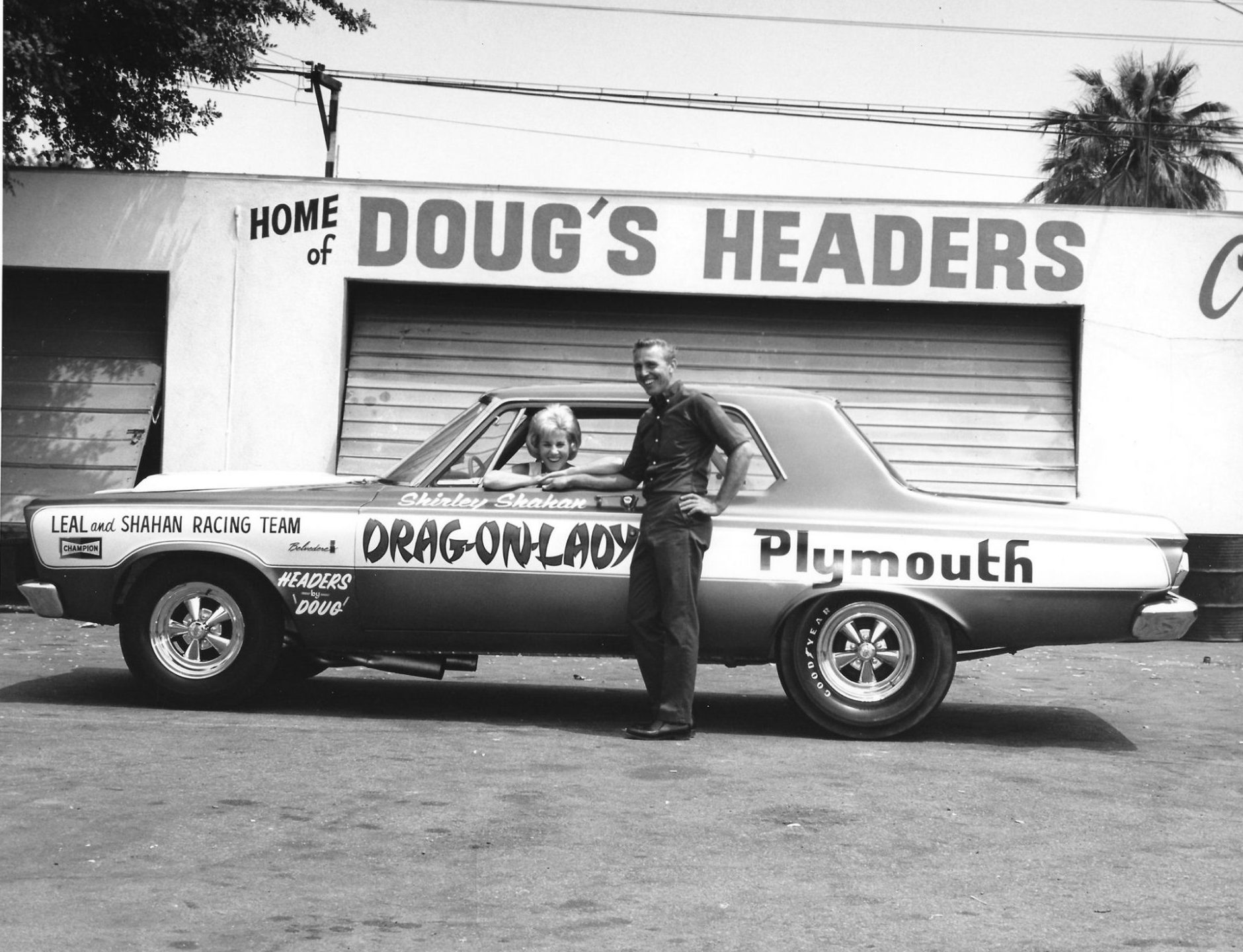 By 1965, Shirley Shahan had a factory deal with Plymouth and drove a brand-new A990 Super Stock HEMI® Plymouth Belvedere. Although she preferred racing four-speed racecars, Shirley had to adapt her driving skills to the automatic transmission that was behind the 426 HEMI. Back then, some of the factory reps believed a woman couldn't handle a race manual transmission with its stiff clutch pedal and a shifter that required herculean strength to row through the gears. Regardless, Shirley took to the automatic equipped HEMI Plymouth and began winning NHRA divisional races all over the West Coast. With the "DRAG-ON-LADY" moniker in red paint on the side of the Belvedere, she would reach the Top Stock final at the 1965 HOT ROD Magazine meet in Riverside.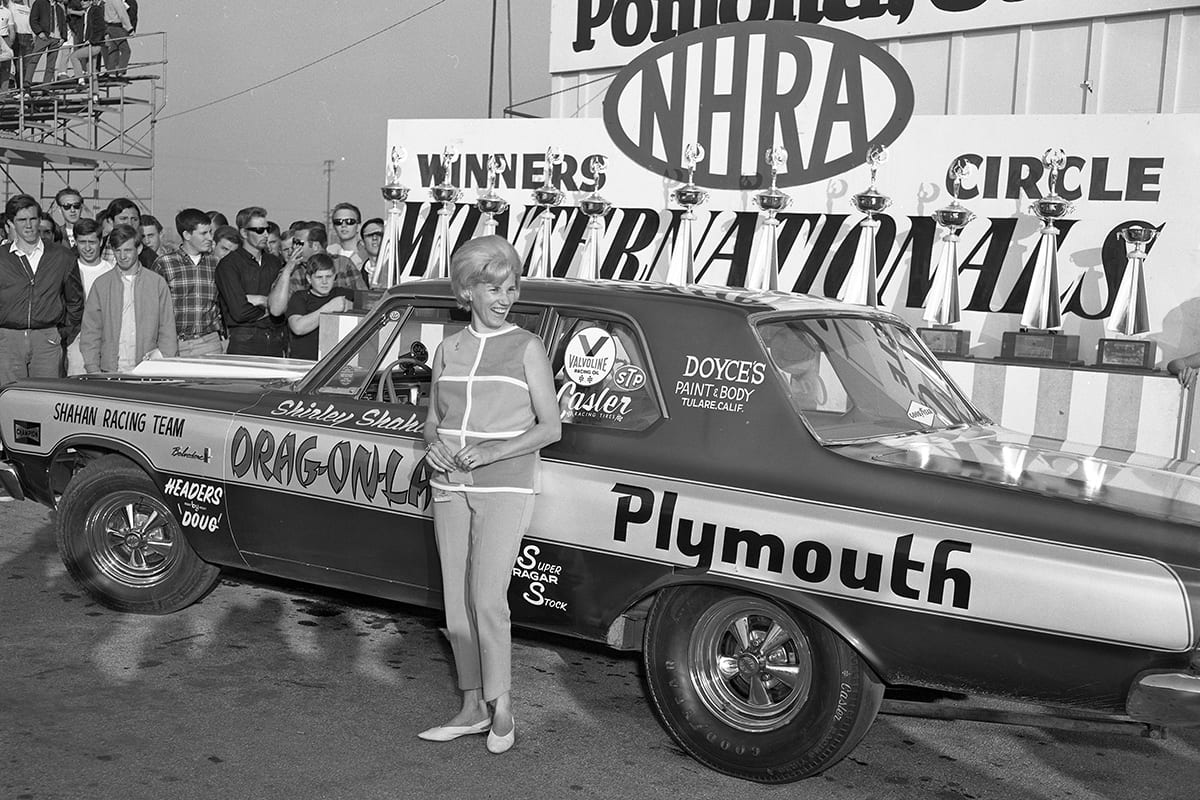 Then, at the 1966 NHRA Winternationals, Shirley Shahan became the first woman to claim a national event eliminator crown by winning the Stock Eliminator. ABC's Wide World of Sports captured the event in living color for millions viewers and soon Shirley Shahan's status was catapulted among the population. Shirley was doing appearances on To Tell the Truth and Hollywood Squares, two very popular TV game shows at the time. For the rest of 1966, Shahan would continue to race throughout the United States and even ventured into Mexico for some highly lucrative and profitable "Run What Ya Brung" match races. Her Plymouth Belvedere would slowly morph into a nitro-inhaling machine with fuel injection and an altered-wheelbase for better traction (pre-cursor to the Funny Car class). H.L. and Shirley Shahan would team up with their old friend and fellow Chrysler racer Butch Leal and travel the circuit together in their HEMI engine-powered Plymouths.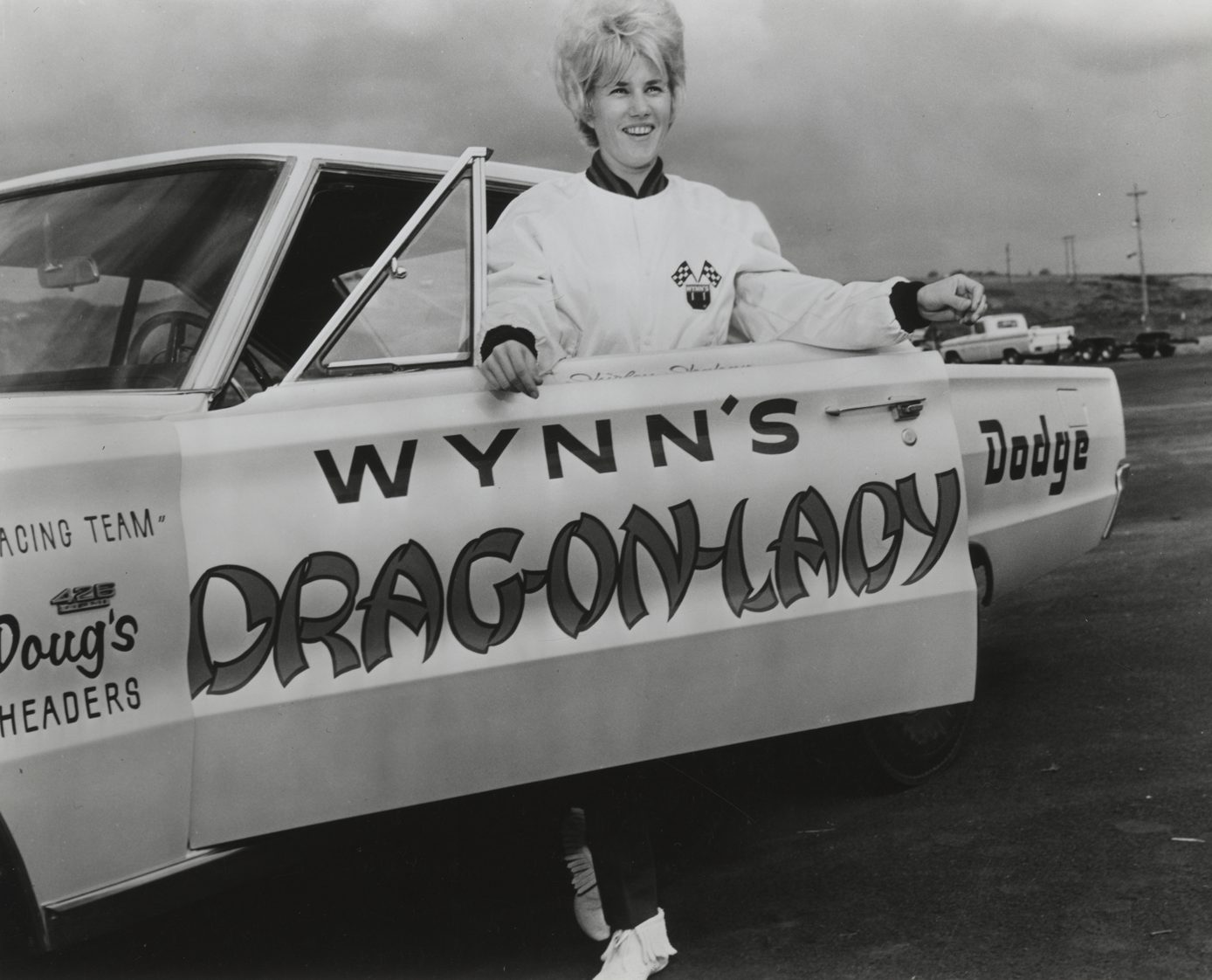 By 1967, Dodge came calling and offered Shirley a sponsored ride in the "WO" Street HEMI Coronet. This was a Package Car like the Plymouth she raced, but just not as fast. She had some success racing the Coronet and the fact that she was recognized by Dodge for her racing achievements was gratifying. Since Shirley's sponsorship from Chrysler did not include a salary like some other factory-backed racers, she had to maintain her full-time job working for the SoCal Gas Company. Also, the 426 Street HEMI in the Coronet required less maintenance than the high-compression and finicky race version she ran in their 1965 Plymouth A990 Super Stocker. Now, her and H.L. would have more time for family and raise their three children in Tulare, California. With Shirley gaining more notoriety with fellow racers and the fans, the "DRAG-ON-LADY" name would be on all of her racecars and be her identity throughout her illustrious drag racing career.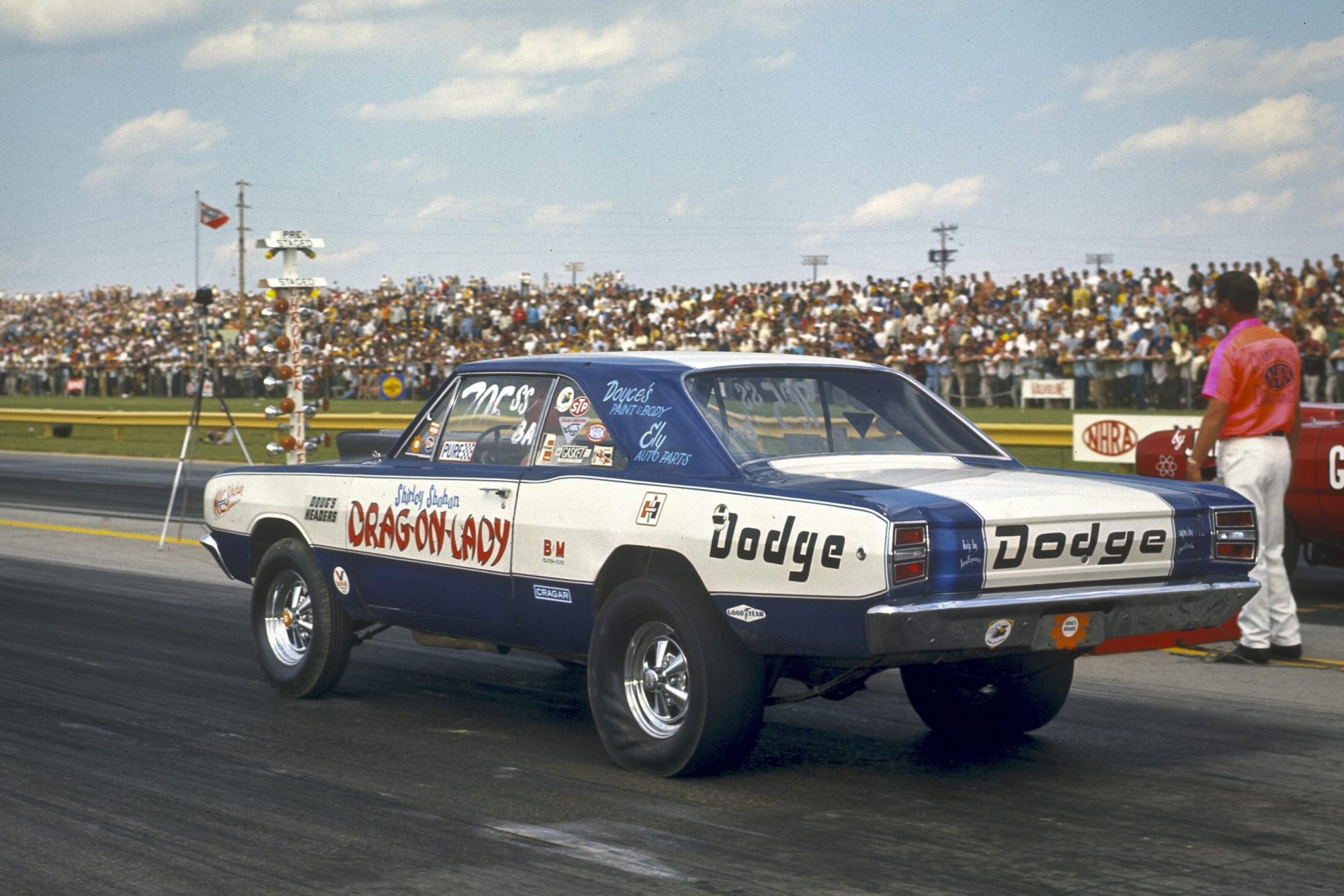 When 1968 rolled around, Shirley Shahan received one of the new HEMI engine-powered Dodge Dart Super Stockers built by Hurst. Like her earlier Chrysler racecars, it was equipped with an automatic transmission, but it didn't stop her from being a tough competitor. As H.L. extracted even more horsepower out of the already lethal HEMI Dart, Shirley mowed the tree down with killer reaction times. During the 1968 NHRA season, Shirley sent many of her male Super Stock racers packing early as her Dart was victorious many times across the country.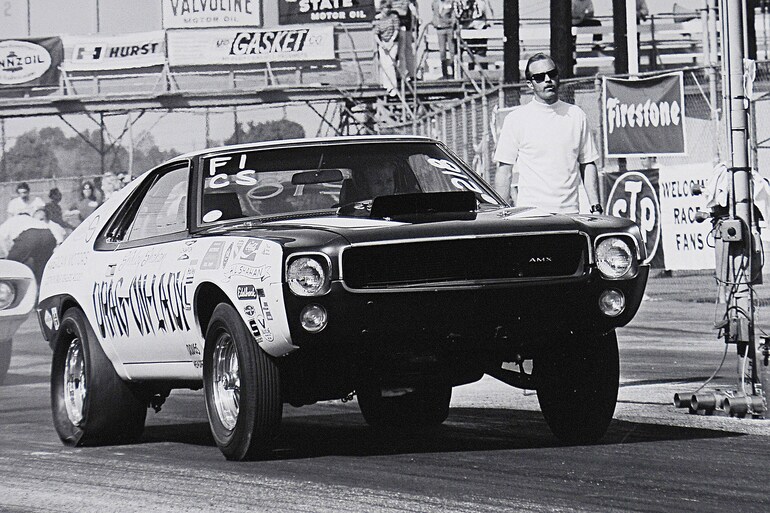 By early 1969, American Motors Corporation (AMC) was working on their Super Stock AMX program (also built by Hurst) and recruited Shirley to a factory sponsorship. AMC was looking for a young fresh face with great racing credentials and the fact she was a female made total sense to the underdog automaker that was always in the shadows of GM, Ford and Chrysler. Another incentive for Shirley to come over to AMC was that the Super Stock AMX was only offered with a four-speed transmission (Shirley definitely missed racing with a manual trans when driving the automatic-equipped HEMI Mopar® Super Stockers). AMC would also provide Shirley a new street car, money and a less arduous travel schedule. It's easy to see why Shirley jumped at the chance to race for AMC. After a few years running both an AMX Super Stocker and a Pro Stock Hornet and Gremlin, Shirley retired from drag racing and has lead a great life since she hung up her helmet. She now spends her days golfing, attending car shows and swap meets, and, of course, hanging out with old racing friends. She's also content being a mother and grandmother. But to many of us, Shirley will be a drag racing pioneer and will always remain the "DRAG-ON-LADY!"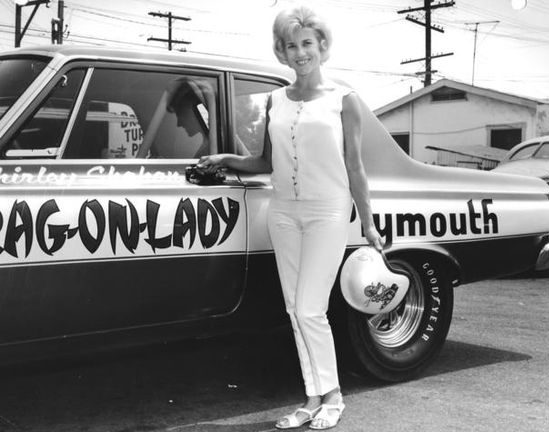 Here are more pics of Shirley Shahan's Super Stockers from the 1960s.
Check out these female drag racers!
Mary Ann Foss-Jackson
Neichaun Tatum
Judy Lilly
Della Woods
Adrianna Straub
Leah Pruett