"From the first time I saw the Viper concept, I knew I wanted to own and drive one. From my first drive, I was hooked forever." That's how it started for Dan Snyder. Saturday, he brought his love of performance cars to a whole new level. Dan is the lucky winner of Dodge's Ultimate Last Chance Auction!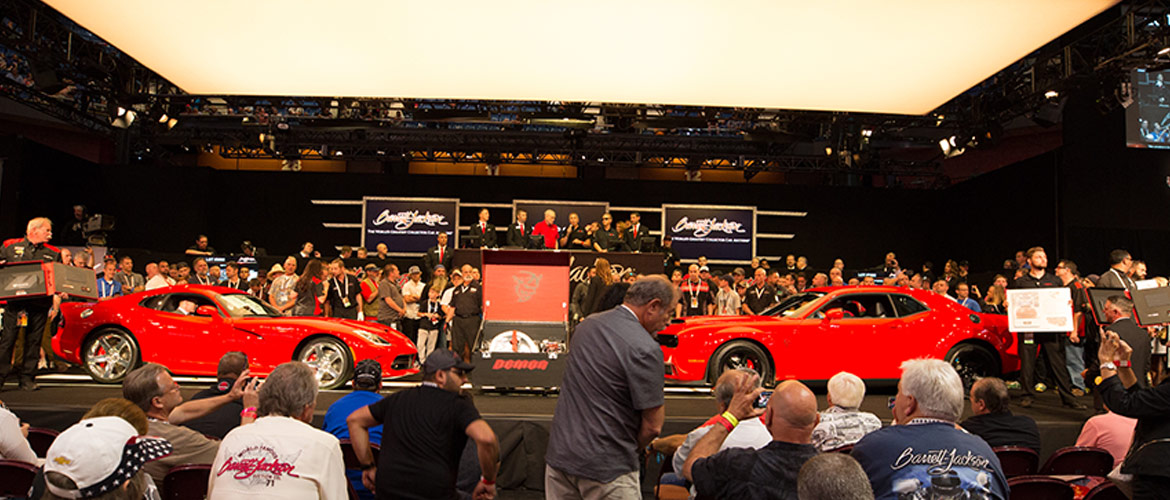 We had a lot of fun prognosticating about who would win "the twins" and how much they'd sell for. There have been plenty of "first" cars auctioned off, but no one had ever done this with the last of a car, let alone TWO cars. Then the time finally came; 3:00 Saturday afternoon, we rolled the last-ever Dodge Viper and the last-ever Dodge Challenger SRT® Demon onto the stage. Mark Malmstead is Director of Dodge/SRT/Motorsports Marketing and Communications and he set the tone on stage by telling us that "100 percent of the proceeds are going to United Way, the charity of choice for Dodge for over 60 years." At that point, it was up to Barrett-Jackson to make the magic happen.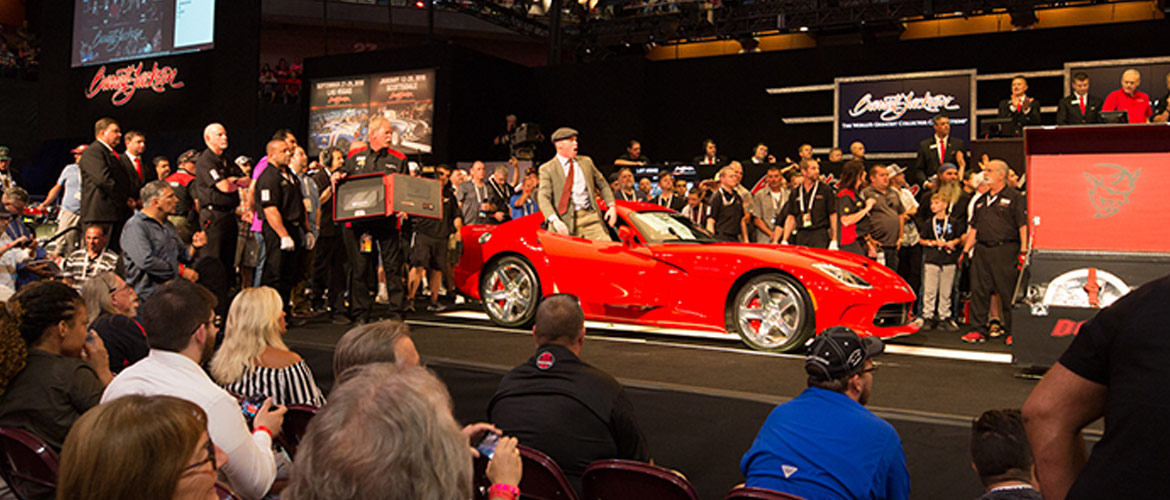 Cheering, shouting, applause…it was simply electric in that arena! Pro wrestler and Dodge fan Bill Goldberg was there. The Dodge Brothers were on stage encouraging the crowd. The bidding jumped fast, $100k, $200k, half a million dollars… where would it end? Who would win both cars and all the memorabilia we gave with it?
1 minute, 34 seconds later, it was over. One million dollars! Dan had the winning bid and cemented his place in car enthusiast history.
Dan is no stranger to the Dodge hobby; his collection contains more than 70 cars, including over 30 Vipers, Hellcats and a now, two SRT Demons. He and his son are neck-deep in performance cars and they were recently part of the privateer effort to bring the Gen 5 Viper to the Nurburgring (setting a record time of 7:01:03, a best for American cars, manual transmission cars and privateer efforts!) When we closed the Conner Avenue Assembly Plant where Viper was built, he won a bunch of memorabilia (with the proceeds also going to United Way.) "The items that mean the most to me are the eight signed hoods I was fortunate enough to win," said Snyder. "My love for the pure driving spirit of the Viper is only matched by the spirit of the Viper nation of owners and FCA – one big family."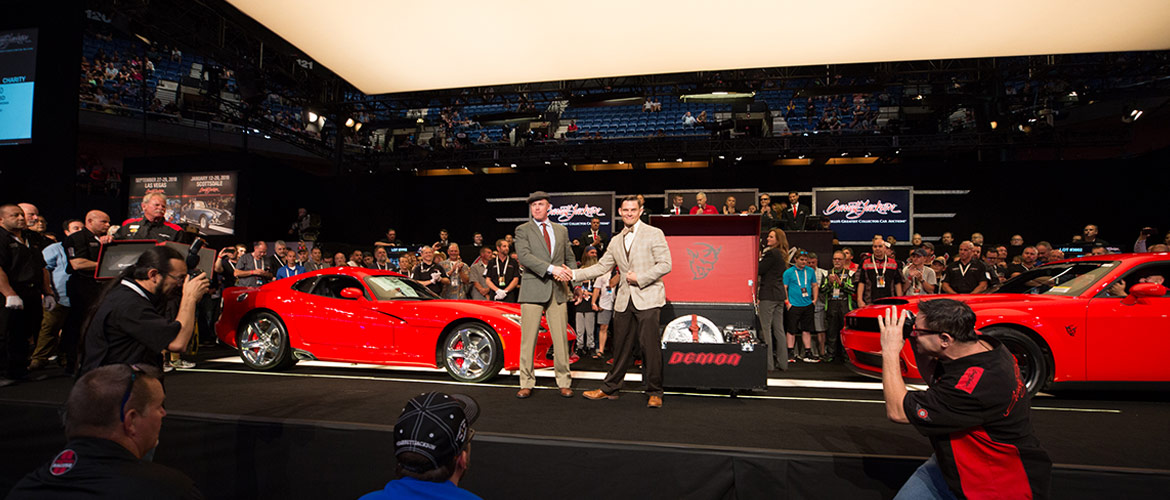 Sarah Grutza is the Corporate Relations Director for United Way and as all of this was going down, the excitement on her face was contagious! "This money is going to allow us to do so much in the community," said Grutza. "It will be used to in our main areas of work: workforce development, education, and basic needs. We will use the money to ensure families have access to healthy food, utility assistance and access to education."
The question that everyone is asking is…now what? What will Dan do with these two incredible cars? "They are priceless to me and my son," said Snyder. "I expect they will stay in our collection to be cared for as the historic cars they are… well, probably driven on occasion – after all, that is what this is all about!"
From that first view of that first-ever Viper, to owning the last-ever Viper and SRT Demon, Dan is more than just an auction winner, he's a caretaker for Dodge history.