Current Overall Position: 14
Current Class Position: 1
The Durango SRT® Pursuit Concept "Speed Trap" rolled into Blackhawk Farms Raceway in South Beloit, Illinois, for another day of competition. After a wet morning session, "Speed Trap" ended up in the 15th spot as the other competitors struggled with the wet track surface. In the afternoon session, the track was dry which allowed sports cars to take advantage of this narrow and twisty track which favors lightweight vehicles. This ended up bumping the Durango to the 24th spot which was still in the top-third of the field and first class for both sessions. Our "Speed Trap" also raced a heavily modified Durango SRT® and Jeep Grand Cherokee Trackhawk running in the Truck/SUV class.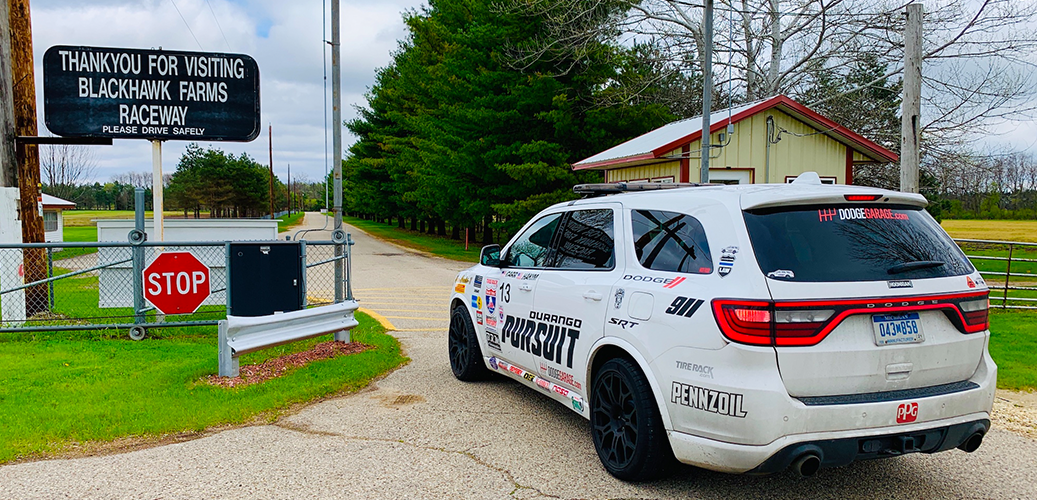 After today's competition at Blackhawk Farms Raceway, the Durango SRT Pursuit Concept "Speed Trap" once gained moved up in the overall point's standing to 14th place and still leads the Truck/SUV class by 30 points over its nearest rival.
Our next stop (Friday) will be NCM Motorsports Park in Bowling Green, Kentucky.