"I couldn't starch my collar, I'm allergic, and it would give me a bad neck rash," Brad Burkhardt joked about real-world 1980s problems! That didn't stop him from rocking sweet sweat bands around his head and wrists at RADwood Detroit, the car show that celebrates the 1980s and 1990s.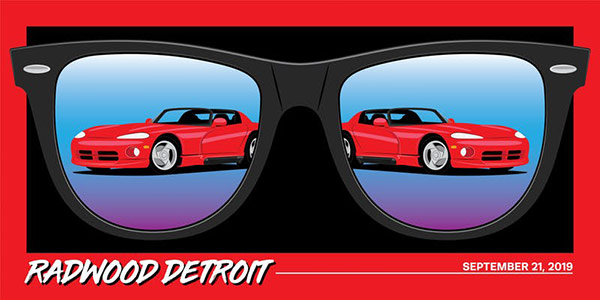 Part nostalgic trip down memory lane and part cosplay, RADwood is picking up steam and it's easy to see why; it's just good old-fashioned fun. Art Cervantes is RADwood CEO and talked with me about how it came together. "We (the organizers) are from California," he said, and obviously the car scene is strong there. And like most good (and bad!) ideas, this one came from friends hanging out talking cars. Art hosts a podcast and the idea sprung from that; they held their first show a couple years ago and have continued the momentum. As rad as this show is, it's no surprise why Dodge wanted to be a part of it.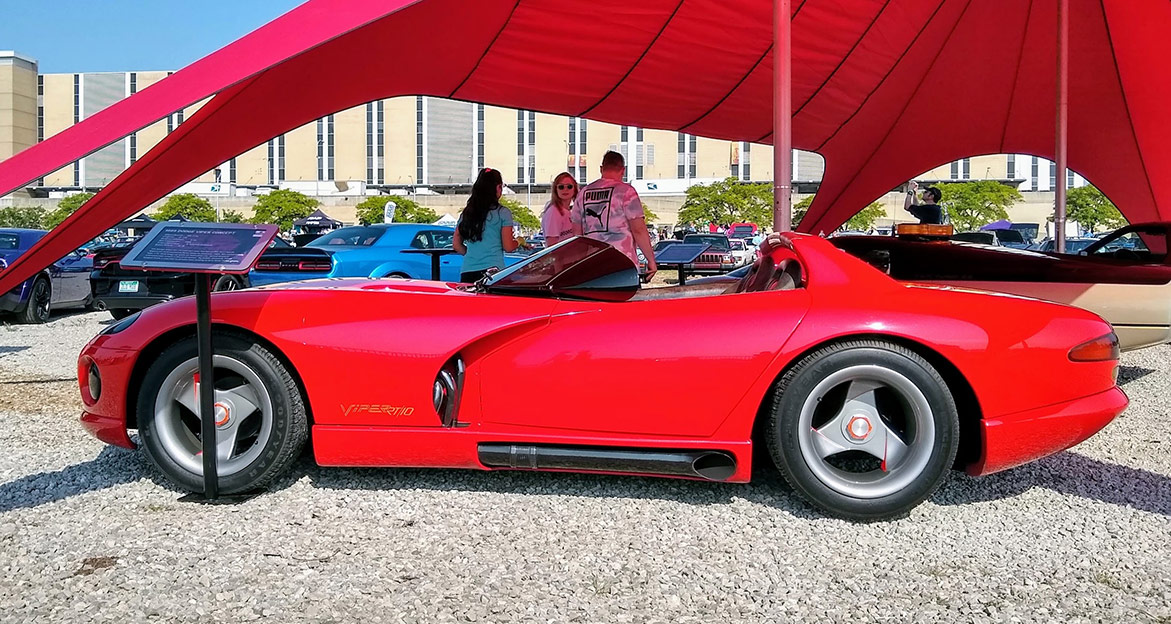 The first thing we do anytime old stuff is involved is ring up Brandt Rosenbusch, Historical Manager for FCA North America. Not only could he help us fill our Dodge display with proper '80s and '90s cars, but he knows the history of them as well. For example, he got us an original 1984 Dodge Caravan properly painted in tan with fake woodgrain decals (SO '80s!) But this was the first minivan that started an entire genre! "This one only has 30,000 miles on it," says Brandt. And while it has a 3-speed automatic, he follows up that "a 5-speed manual was a very rare option, along with the BIG engine, a 2.6L HEMI®."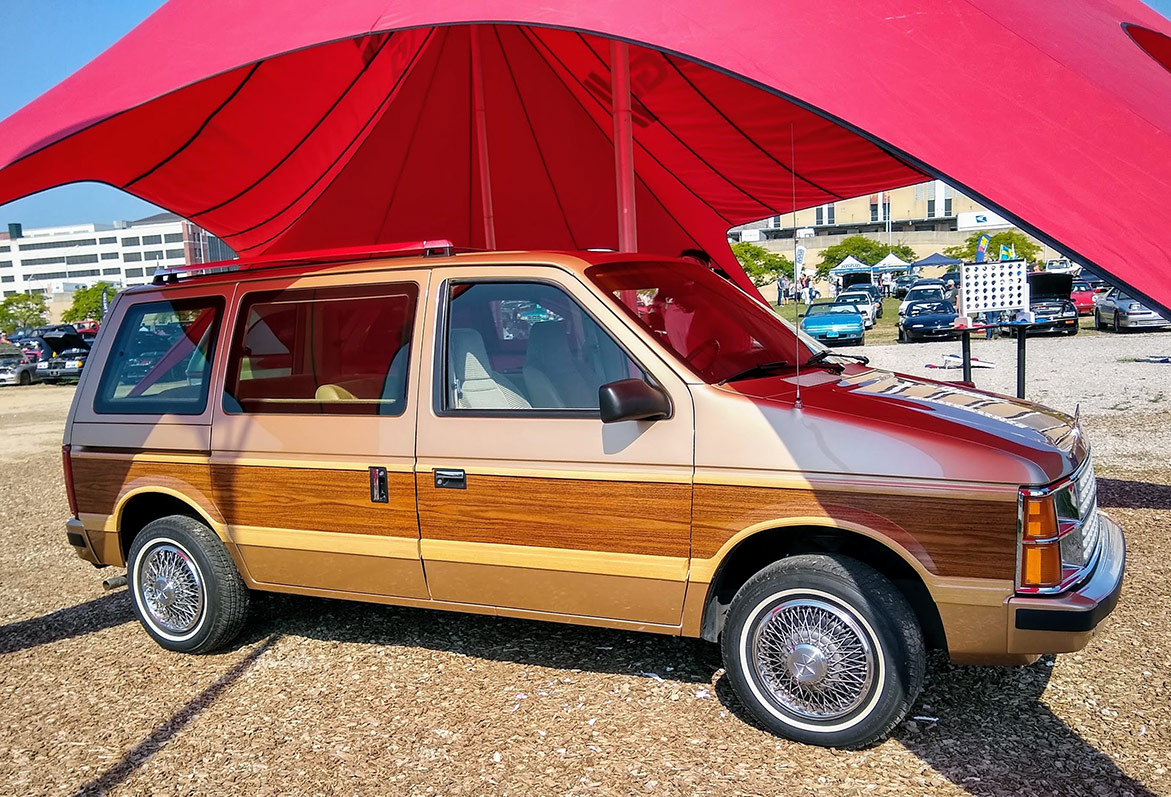 Under our Dodge tents, we featured other significant cars from the Historical Collection; a 5,000-mile 1985 Dodge Shelby Charger, a 5,800-mile 1986 Dodge Daytona Turbo Z and the original Dodge Viper Concept from the 1989 Detroit Auto Show. All of these are serious time machines and rolled onto the field under their own power; they still run and drive!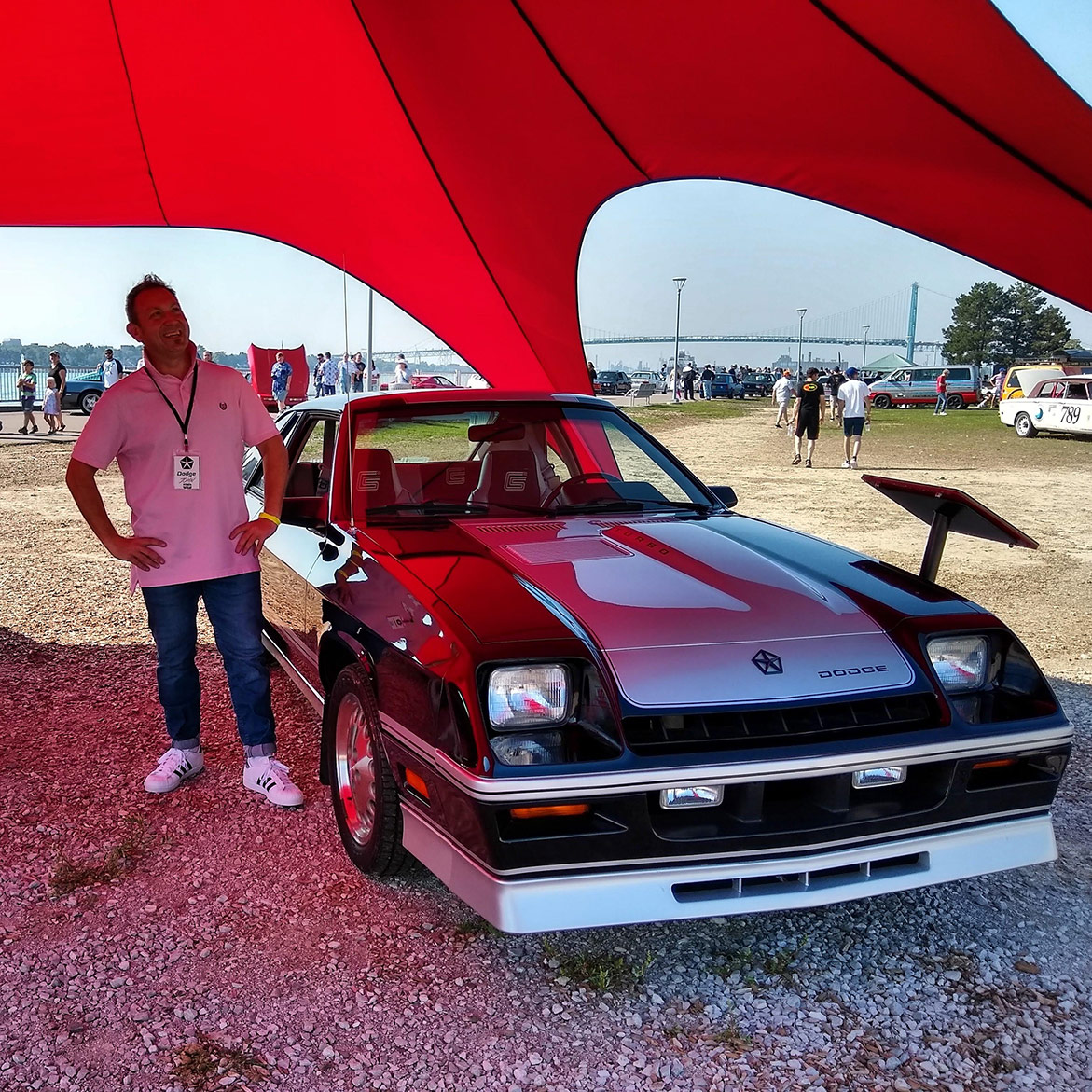 But, Brandt brought us one more car, a vehicle that did something I've never seen happen in my 13 years with Dodge…they were placed side by side and it showed up the Viper Concept. The car? The 1982 Dodge M4S Turbo Interceptor! The WHAT?! M4S stands for Mid engine, 4 cylinder, Sport and the car was a technology experiment: it has two turbochargers on the 2.2L 4-cylinder engine, it makes 400 horsepower and was officially clocked at 194.8 miles per hour. The car went on to pace the PPG Indycar Series, but was best known as the star of the 1986 Charlie Sheen movie The Wraith.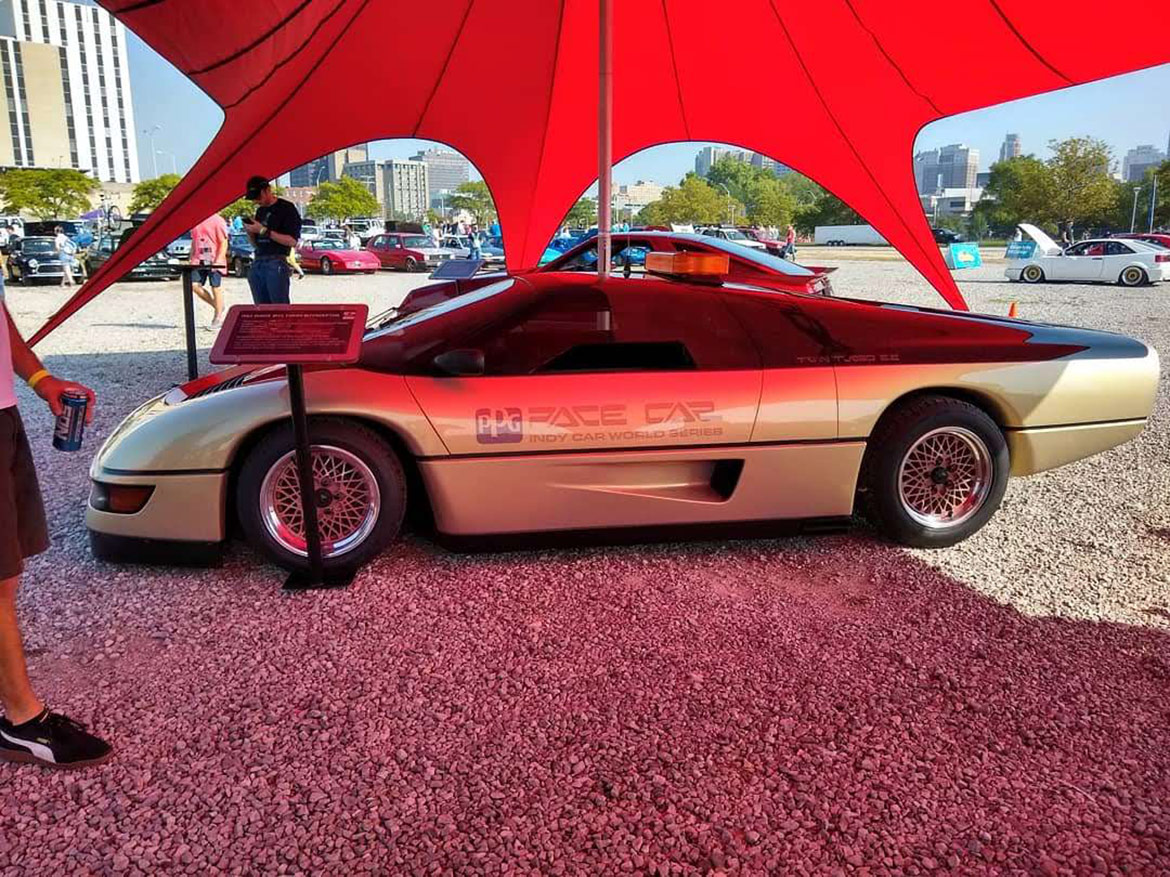 Charlie and one of the cars from the movie (not this Dodge-built M4S) were recently on an episode of Jay Leno's Garage!
We topped out the Dodge display with proper '80s and '90s fare; a Connect Four game, Dodge-ified cornhole and lawn darts. We even dug up some original "Dodge Boys Have More Fun" satin jackets!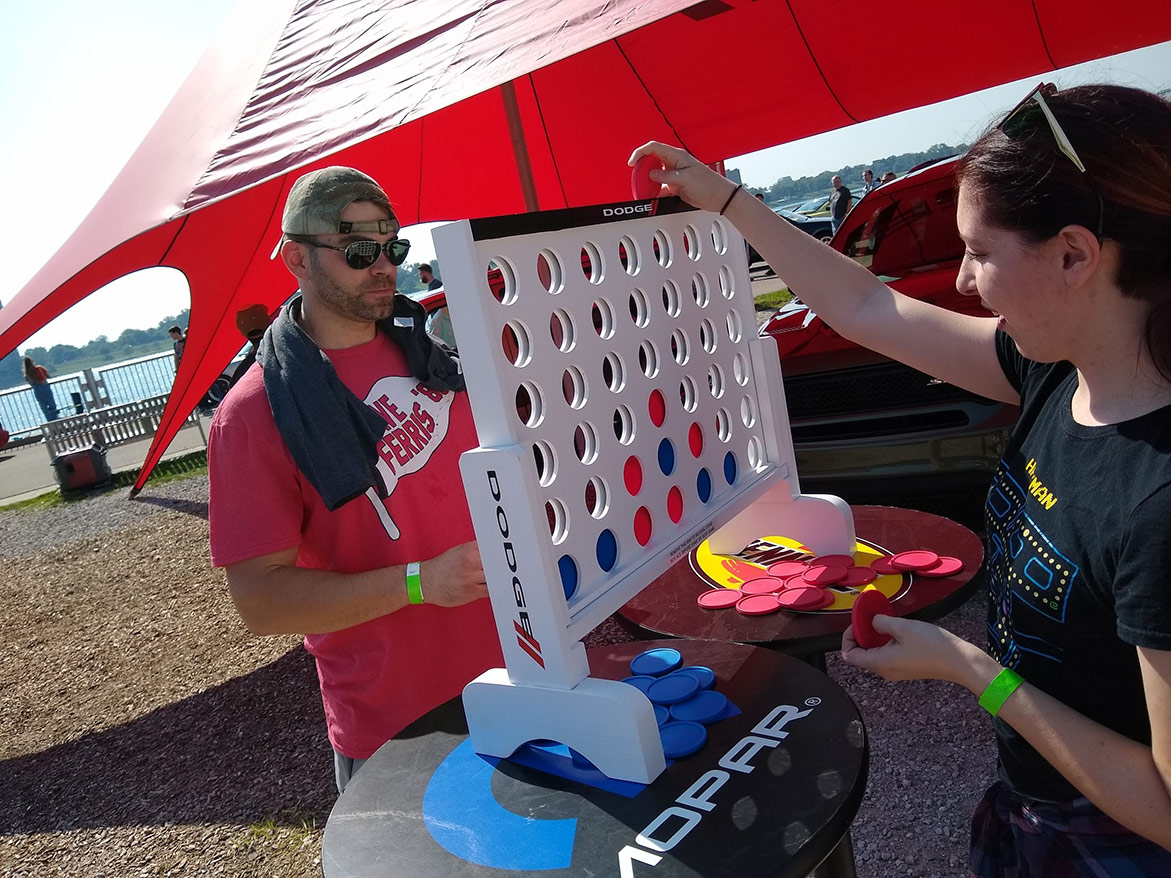 Everywhere you turned, there were totally awesome cars from the era (see what I did there?!). A 1981 Plymouth Reliant station wagon with old-school luggage in the back. A couple of GLHSs.How about a Chrysler TC by Maserati? Even motorcycles like this Top Gun themed tribute!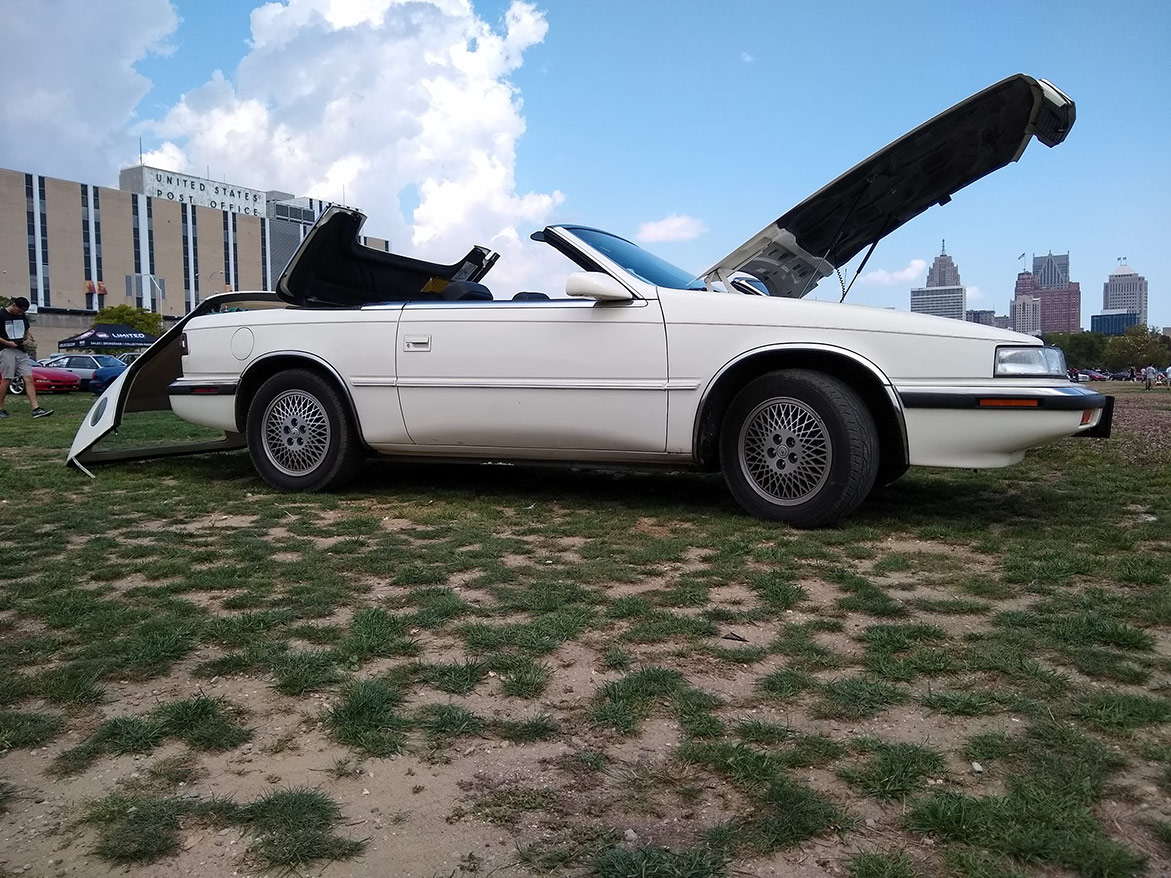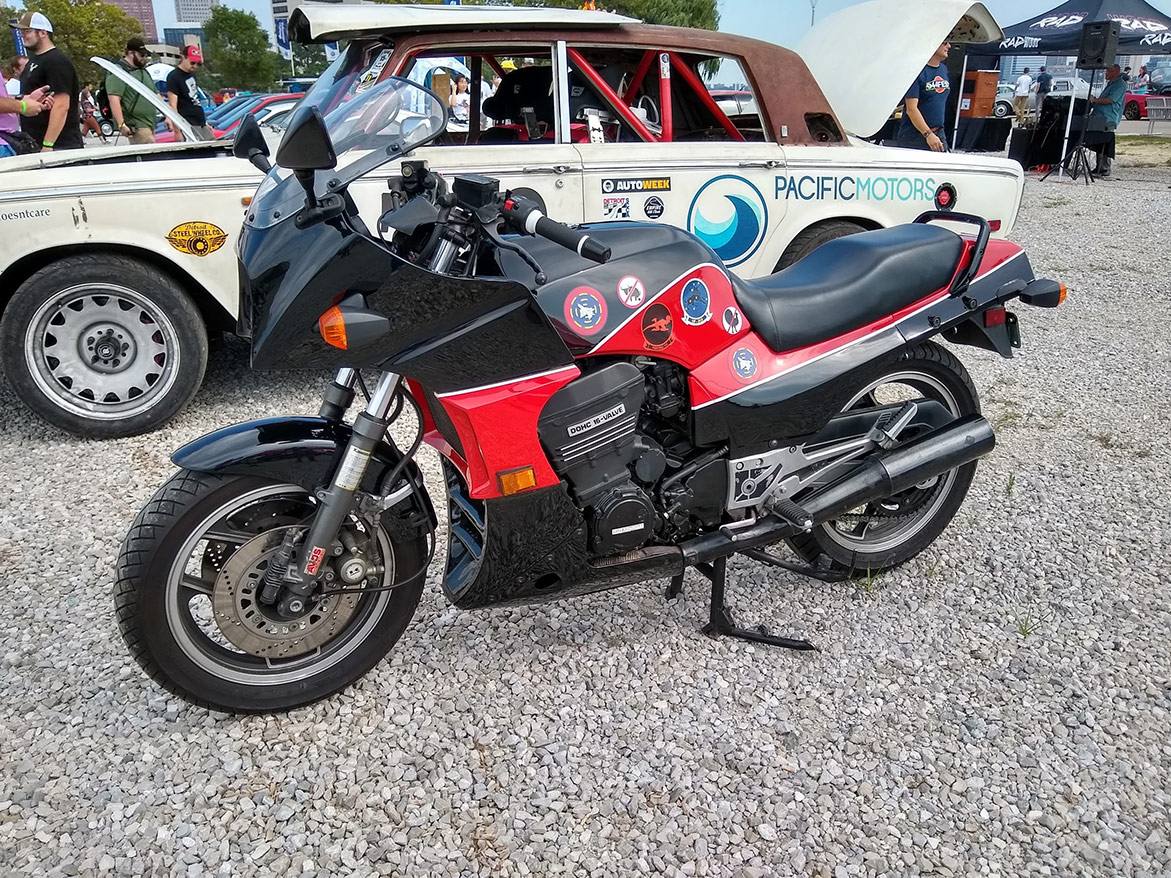 Joel and Jamie Blatchford are car club friends of mine from back in the 1990s and they came in full retro gear: MTV T-shirts, fanny packs, crazy sunglasses. Perfect! Their friend Darko Stojanovski won the award for Raddest Accessory: his car is an old beat up Rolls Royce. The accessory? A Dodge Viper engine and transmission!!!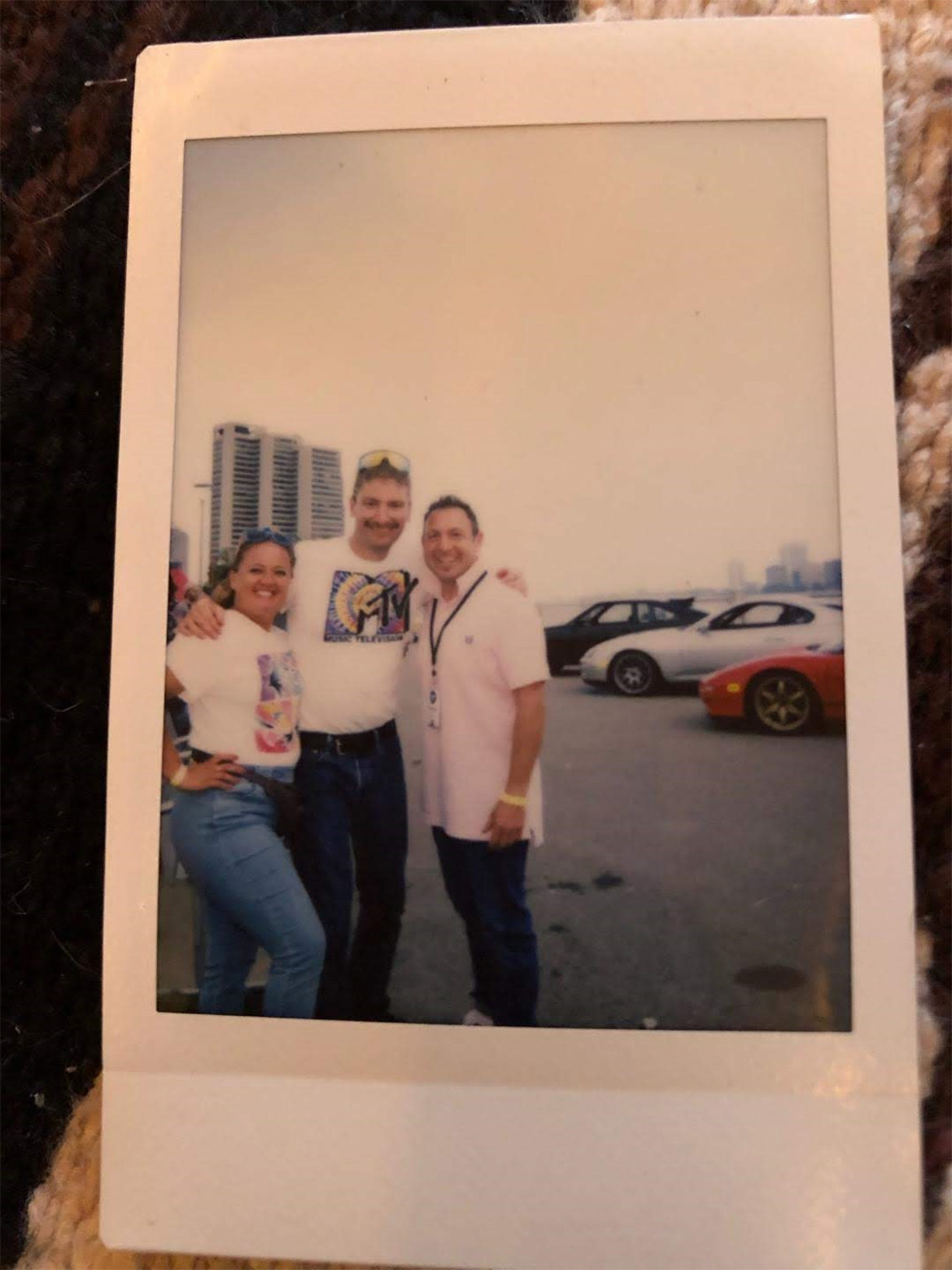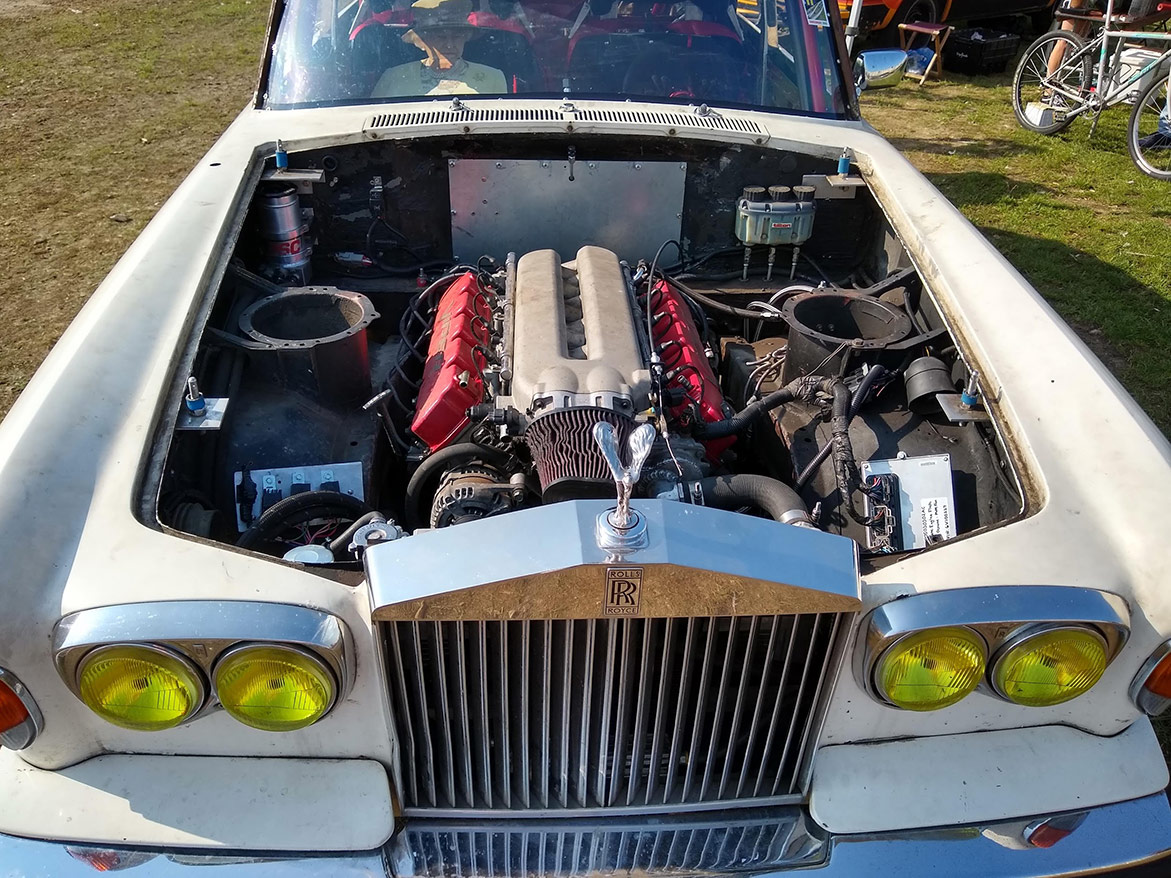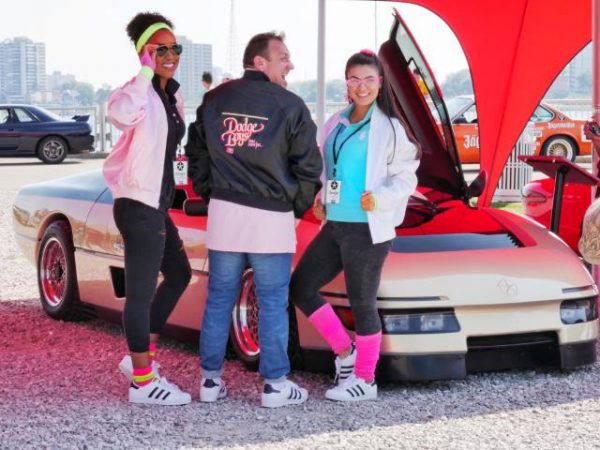 Half of the folks at the show were barely even born in the era, and it was fun to see them have their take on it. But, I graduated high school in 1987. I lived this for real. I owned parachute pants. I used egg whites to spike my hair. I pegged my jeans. I starched my collars (and wore TWO polo shirts in layers … remember that?!) I had a boom box I got at KMart that played cassettes of Madonna and Bob Seger and The Romantics and Run DMC. Despite cars like Yugo, Fuego and Aztek, I was inspired to be a car guy by the BMW 3 Series, Honda CRX, Saab 900 Turbo, Mazda Miata and Dodge Viper (by the way, I've owned all of those cars and models of all of them were at this show!).
RADwood's Cervantes says, "We have big plans for next year that we're hoping really expands the event." As it sits now, RADwood is pure automotive fun and we can't wait to see what's next!