You want a special car in your garage. Sure, you could build it yourself, but you've got a day job, a family, and things like engine rebuilds, welding and paint are highly specialized skills that most of us don't possess. So, you contract with a shop to build it, but you may not have a drivable car for two or even three years. Hey, this is America; we want our food fast and our cars faster … instant gratification.
That's where the team at Mowear Motorsports comes in. They build high-end collector cars, customs and restomods, then bring them to auction where you get to purchase them without waiting. Dwight McMinn, his sons and their team are turning out a constant flow of top-level enthusiast cars and they'll be at Mecum Kissimmee with this incredible SRT® Hellcat engine-powered Superbird tribute.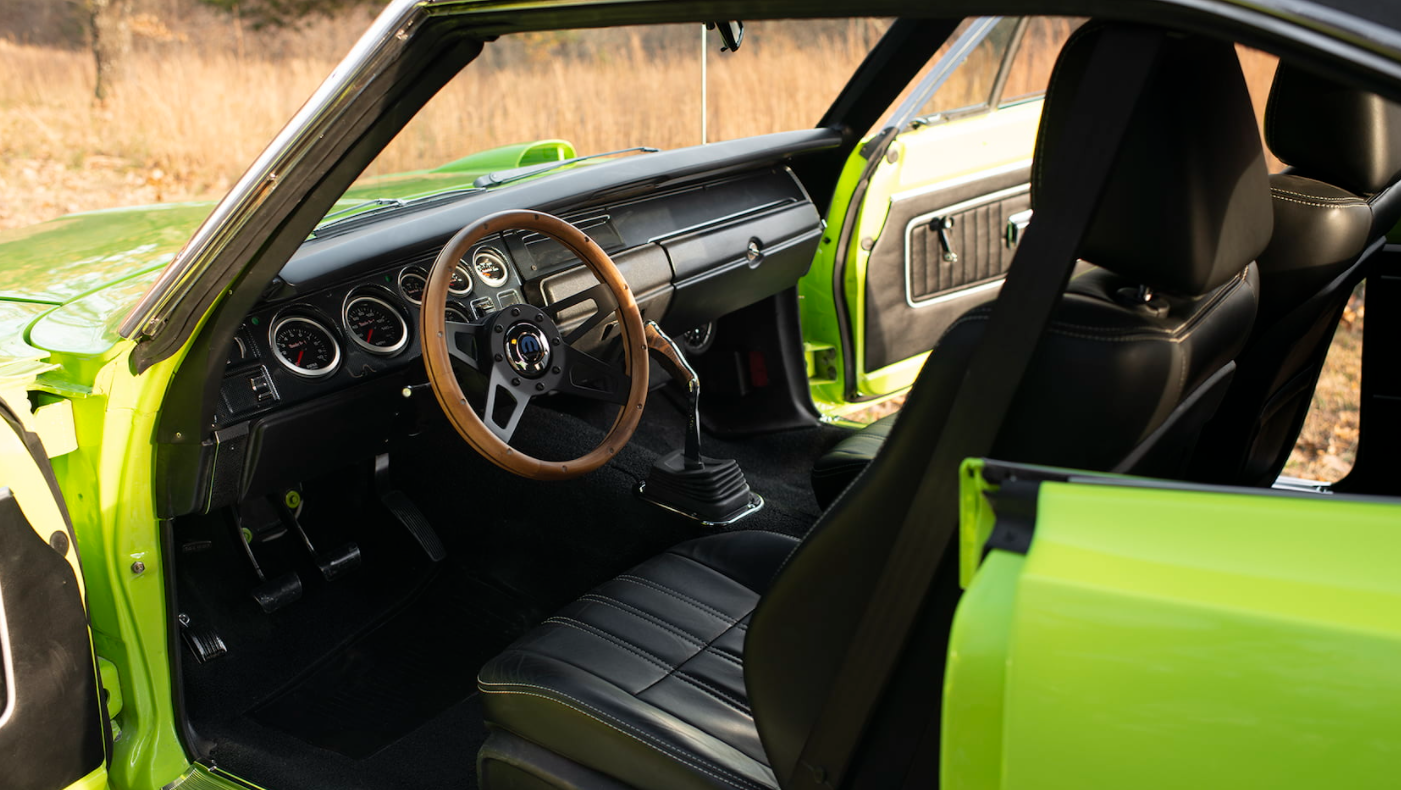 This car started as a Satellite shell, just a roller, and they went from there. "It has a Hellcat engine from a Challenger, 6-speed manual trans, Wilwood brakes and modern suspension," says Dwight. He noted the restomod market is hot now, "Classic looks with modern performance is fun. This car drives like it's brand new." I asked about the challenges of putting a modern powerplant in a car never designed for this. "It took a while to figure it out, to develop the system we use," says Dwight. "We've learned and that makes it much smoother now." They partnered with some great companies on this build, including Riley Motorsports, who ran the factory SRT Viper team in IMSA. Neat to think some of that extended DNA is in this car.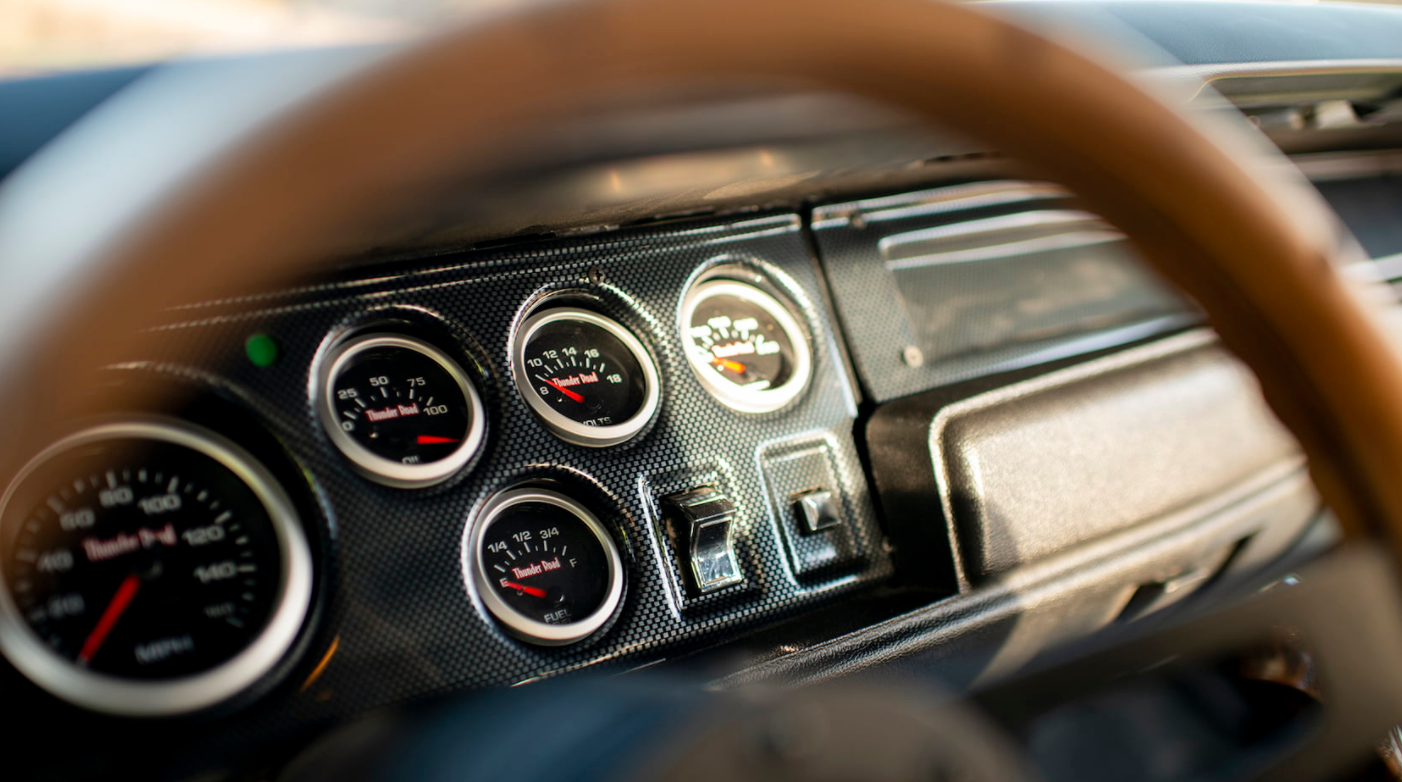 As impressive as it looks from the street side, the interior is equally unique: modern Mopar® seats feature full power. In fact, even the rear seats are from the modern car. A carbon fiber dash holds modern gauges, air conditioning controls and there's even an alarm system. The electrical work is key to keeping everything functioning and they've got it right.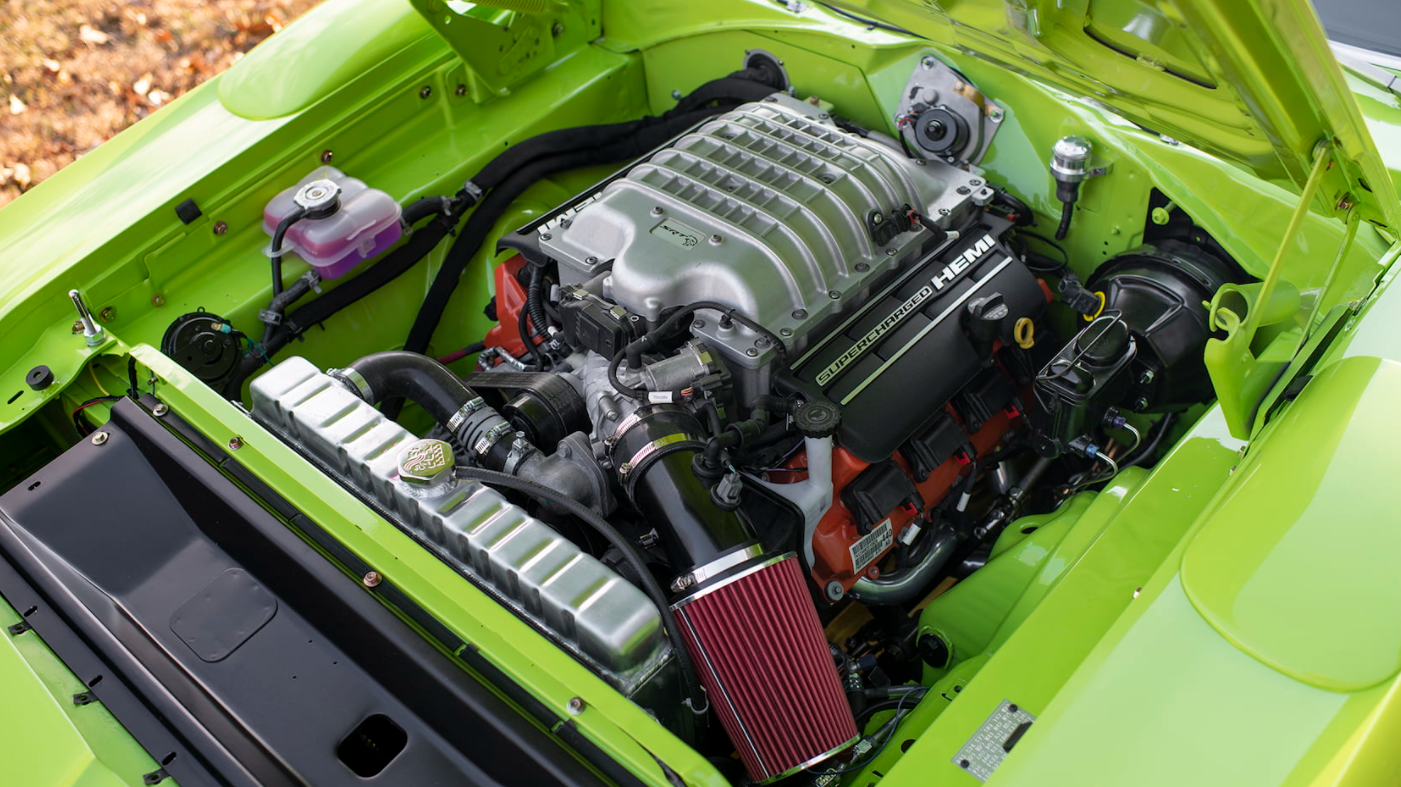 "We're a small shop in the middle of the country, but we're really proud of the cars we're turning out," says Dwight. His sons and the team are doing most of the heavy lifting these days so he can focus on finding the next project. "I SO enjoy the search. People call me right and left when things come for sale. I may have to hire more guys for the shop because I keep buying cars to build." When you see one of his cars at auction, you're getting the best of both worlds: high-end craftsmanship and instant gratification. Lot #F275 is scheduled to cross the auction block on Friday, January 14th, and we're sure it's going to go for a pretty penny.