We hear it all the time, "When is Dodge bringing back the Magnum?" While we don't know if Dodge will ever bring back the Magnum, one thing is for certain, the Dodge Magnum has a huge following and these Magnum enthusiasts are constantly on the lookout for one to make a part of their collection. Whether they want one to cruise around in, or hit the strip and put their competition on the trailer, the search is on.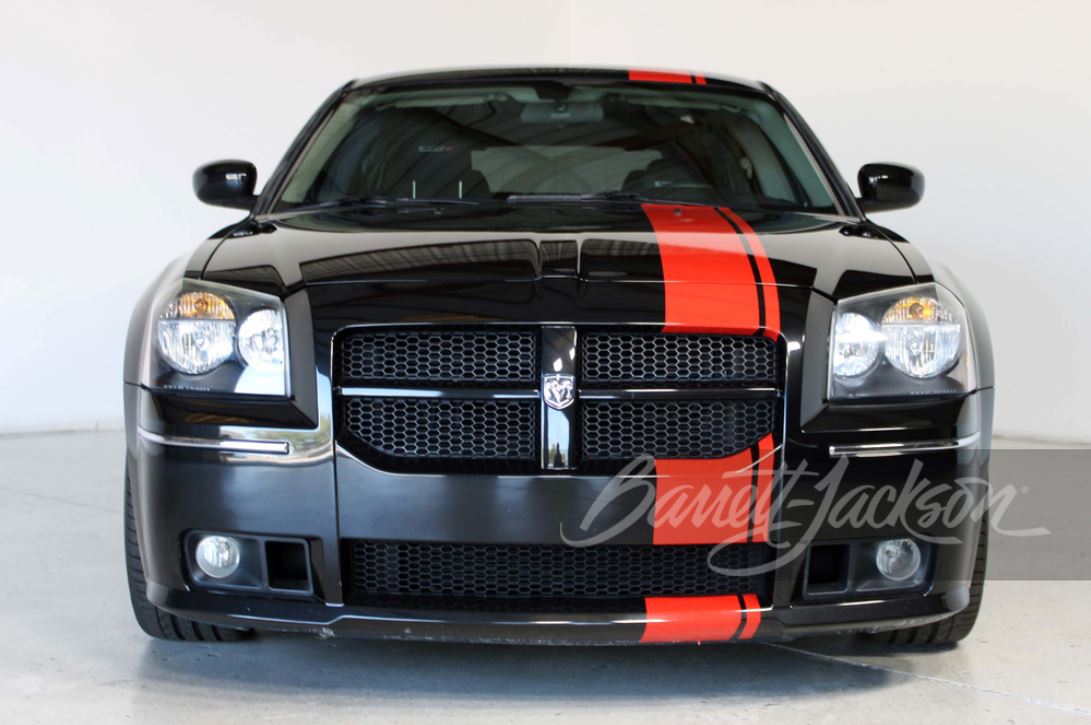 Barrett-Jackson Auctions is rolling into West Palm Beach next weekend and we are stoked to see a 2006 Dodge Magnum SRT-8® hitting the block. Finished in black with a red racing stripe, this Magnum SRT-8 is one of 2,970 produced for the model year. Powered by a 6.1-liter HEMI® V8 engine paired to an automatic transmission with 19,383 actual miles. It has been stored in a climate-controlled environment and ready for a new home. We hope the right person picks up this one and we see it out and about.
Do you have a Dodge Magnum? Tell us about your car and we will feature you on DodgeGarage.