Mecum Auctions is in Houston, Texas, through April 2nd and once again they have some great vehicles crossing the auction block.
For those looking for street cool with modern convenience, this low-mile 1997 Plymouth Prowler offers that opportunity. The Prowler went from concept to creation as one of the final moments in Plymouth's storied history, and the example here shows only 1,460 miles. The Prowler made use of a well-tuned 3.5L V6 engine that nestled into the engine bay, backed by an automatic transmission. This particular car came in Prowler Purple paint with a black soft top and interior.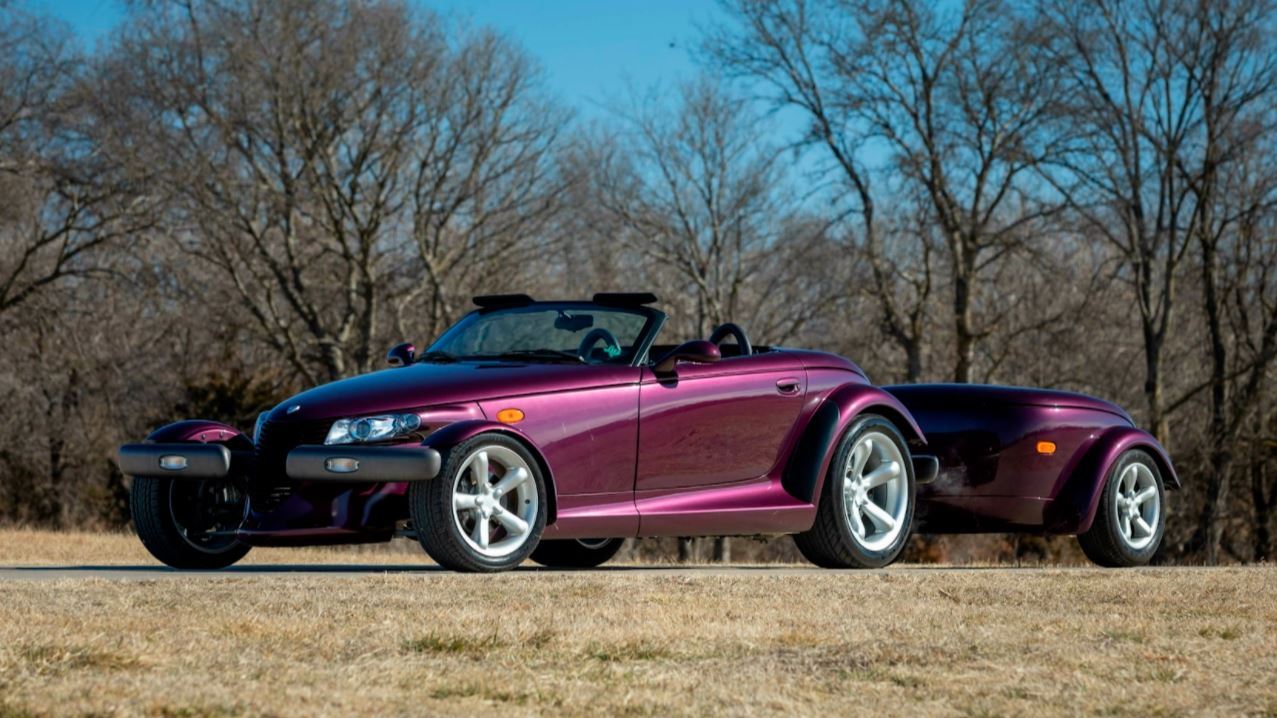 The inside was upscale with rich upholstery, an AM/FM/cassette stereo with multiple speakers, air conditioning, console floor shift, cruise control and power windows, locks and mirrors. The outside was notable for the fender design that turned with the front wheels, a split front bumper, integrated body-mount headlamps and land-speed-inspired body lines. The Prowler came with offset 17- and 20-inch 5-spoke alloy wheels to create a raked look, with the wheels wearing Goodyear Eagle GS-D tires for bite. This car will be sold with a 1997 Ajax trailer with matched paint. With these cars having now entered true 25-year-old collector status, the Prowler will always be special.
1,460 miles
3.5L V6 engine
Automatic transmission
Prowler Purple with Black top and interior
AM/FM/cassette stereo
Air conditioning
Cruise control
Power windows, locks and mirrors
17- and 20-inch 5-spoke alloy wheels
Goodyear Eagle GS-D tires
Sold with lot F17.1 1997 Ajax trailer
This Prowler is crossing the auction block today, so don't miss out! And if you are onsite, stop by the Dodge display and take a Dodge Thrill Ride of a lifetime with our professional drivers as they sling you around in an SRT® Hellcat!