Automotive enthusiasts are the incarnation of the vehicles they've possessed. What you drive at certain stages of life, progressing from a kid just getting their driver's license to finally filling up your dream garage (or barn), often reflects where your head and heart are at that moment in time and colors who you are now. This is especially the case for true believers, those few who live, eat and breathe burning rubber, gasoline and the art of the machine. In part two, I told you about Mark's first car, a Mercury Capri he built in high school, drove through college, and was ultimately carjacked in. The Capri was eventually recovered, and he used it as the down payment for his first new car. And so we begin.
Because Racecar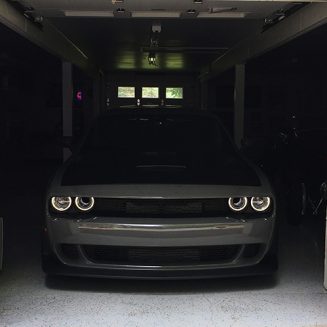 A 1993 Eagle Talon was that first new car. He bought it shortly after starting at Chrysler, even holding off moving out of his parent's house to afford the thing. The Talon came complete with all-wheel drive, a turbo-equipped engine making 195 horsepower and a 5-speed manual.
Then it got real.
"I started autocrossing and was like, oh, this is fun!" says Mark.
"While living at home still, I bought an Omni GLH and that became my autocross car. I put in a full roll cage, I ran in a stock class. I learned how to left foot brake, it was a turbo car, fun!"
"So that was autocross. But like any good drug…"
It was time to inject a little road racing into the veins. A buddy invited Mark to crew for him at Road America, and then lent him his Honda CRX SI to take the racing school class. Mark earned his SCCA license that Sunday.
"So I sold the Talon, I sold the GLH and I bought a racecar."
Solid plan.
A Jeep® Cherokee was acquired for daily driver duty, and for a few years, road racing stayed his obsession whilst running many SCCA events.
Then, Mark was sent to Carlsbad to work in Chrysler's California design studio for over a year, and priorities changed. "The California car culture, the girls, it's like a different lifestyle, you know?"
So after the stint on the West Coast, Mark returned to a home (his own by now) with a garage that needed to be filled. "I bought a 'Cuda. A '70 'Cuda that needed a ton of work, but it was a driver that somebody had put a 360 in. I drove the piss out of it."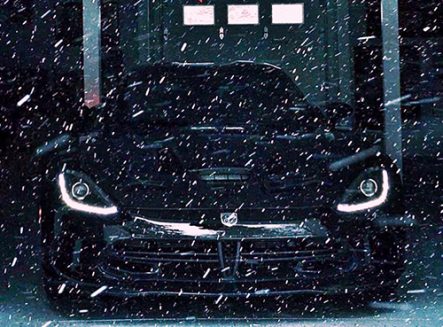 "I get bored with cars, you know, ADD, I think it comes through with my buying habits of cars. I just don't have deep enough pockets to keep everything."
The racing habit would not go down without a fight, however. There's no such thing as a recovered racer, you're always just one track day away from falling off the wagon.
"I wanted to go racing again and I bought a 'showroom stock' Neon. I bought the car, a fully race-prepped car, from a guy in Hollywood, Florida. I told Mark Allen (now the head of design for Jeep) 'I'm gonna buy this car. I'll buy your ticket to fly down with me, then let's drive it back, let's drive back this racecar.' So we go down there, it's the middle of August, the car has no air conditioning, it was packed with spare tires, it had a full roll cage, no radio, and we drove this thing back and it was just awesome. I remember we stopped at this rest stop and we took the air intake off. We had a spare one and we bought some tape, and we taped the intakes to the windows to try to duct air in, because it was over 100 degrees!"
I was cracking up at this tale and pleaded with him for photographic evidence. I was visibly disappointed when told none exists.
The upside is that he was class champion for the two years that followed at Waterford Hills. I can attest to his driving skills, as I once spent an afternoon in Arizona chasing Mark and Bill Goldberg (professional badass, Mopar® nut, cool cat and an experienced Viper Cup driver) around a road course in track-prepped Vipers and SRT® Hellcats. I was not keeping up.
"I'm still proud of my trophies! And it was fun, but going back to my ADD…I grew up in the rumble seat of my dad's hot rod. He built his '32 Ford roadster in his garage, from the frame up, painted it, did everything himself. It was black, and it was a Riddler Award contender at Autorama. He still has it. Awesome car."
The Hot Rod Fix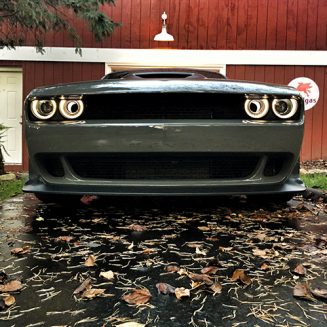 "So as a kid, every year, I'd be in the rumble seat of Dad's car and we'd go down to the Columbus car show in Ohio. We would go every single summer to this car show, always around the 4th of July."
As an adult, Mark still travels down to the show, religiously, with his dad. While under the influence of road racing, the itch to get an old school hot rod was becoming too much to ignore.
"I'd always wanted a hot rod but, you know, money and time. But we were riding in my dad's hot rod and I saw this blue coupe. And I'll never forget seeing it, it's like…"
Mark pauses, clearly having lost himself in a very specific place and time in the past.
"…it's crazy, right? These memories!"
The coupe he was ogling was for sale. You can't ignore fate.
"Dad, this car, it's so cool."
Mark was working out the logistics in his head. He'd already been thinking about getting out of racing, of selling his racecar, but the Neon wasn't gonna fetch the 20 grand price tag of the blue coupe.
"My parents didn't like me racing anyways, so dad said, 'If you sell the car, the racing stuff, I'll go halves with you on the coupe. But it stays with you.'"
Done and done. The blue street machine was purchased and, as soon as they got back to Detroit, Mark sold the racecar. He drove the hell out of the hot rod, eventually blowing up its wheezy 350. He built a stroker 383 to replace the boat anchor, and the automatic transmission got swapped with a manual gearbox.
Then the ADD kicked in again.
"Now I wanted a roadster! But I had this original '32 frame, so I sold the coupe body off of it and replaced it with a steel roadster body."
Modern Muscle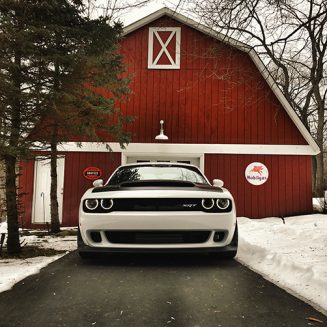 By this time, his job duties had escalated and his "free" time all but disappeared; the days of late nights and long weekends turning wrenches had been replaced by his ever-increasing responsibilities for FCA. Extended hours in the design studio meant he was now paying others to work on his car. It's a tradeoff Mark has, and still is, willing to make in order to earn a living doing what he was born to do.
"I sometimes wonder how long it's going to last, doing the performance stuff. It's so surreal; it's been so good to me and I absolutely love it."
I asked Mark if there was one generation of cars that spoke to him more than others.
"I absolutely love 1969-70 cars. And I was born in '70. There's something about the engine and the way those cars look that is so polarizing to me. I love them. I love custom cars. I love a hot rod, the roots of it all. I love the sound of a flathead Ford V8. It's cool. But if I think of the epitome of cars and connecting with cars, I feel the time is right now. I love all of those other cars, but there's something about the modern car, they're so much more refined. I think today is actually the best age of muscle cars.
"We've talked about, I mean, you've driven Hellcats across country comfortably. You drove an ACR across country in the winter! I drove my Hellcat three years in a row through the winter with a house that's on a hill.
"Yeah," Mark continues, "I absolutely think this is one of the best times that's ever gonna be . . . "
A Character Study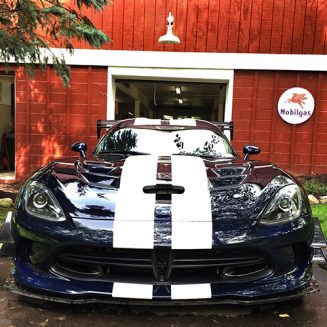 "In my office, I have muscle car books, that if I have a minute, I'll sit and flip through them. Not everything was great, but there's that soul that those cars have. And to me, we've done a good job continuing that tradition. I talk about this a lot to the guys. You know those cars have a soul, there's something about Mopars, something about Super Bees and Scat Packs. About Roadrunners – I mean, I know they're not Dodges, they are Mopars in general – but these iconic names and characters that have gone along with it, even looking back at the original Demon logo, which was a tough-looking Casper the Ghost. These cars all had this narrative that went with it. Myself and the team – we are trying to continue that. You look at the Hellcat and, to me, I pinch myself and think 'man, I'm working on the cars and helping create the next generation of icons.' The Hellcat started that. Now the [Dodge Challenger SRT] Demon, that's the next level of it, the characters that go along with the ride.
"As I look through these books I see the cartoons and I can't wait until someday when people look at ours now and say, 'oh my god, they put a devil on the side of their car. Like a legit devil!' Not just a friendly Casper, it's a pissed off looking thing."
The story through design helps give an object made from a collection of otherwise inanimate materials a personality. I used to have a Scat Pack Shaker Challenger and one of the things I really dug about it was the engine-mounted forced air intake scoop. It peered through the hood and rocked with the big 392 HEMI®, just one of those things that added a sense of playfulness to my everyday commute. The Viper ACR's aero package is highly functional, but also visually one of those "bonkers" things that grabs even the non-enthusiast's attention and makes them smile. The SRT Demon has its gargantuan hood scoop that Mark light-heartedly has described as "a middle finger" to all other cars on the road. Just because building vehicles is a serious business doesn't mean you have to be buttoned up all the time. Even the former Chief Executive Officer joined in the fun.
"The fact that the devil is poking through the engine…that's a cool story itself: I remember [Tim] Kuniskis being in the studio and saying, 'You guys need to do something on the engine badge. Maybe put the demon coming out of it?' I don't remember where it came from, but then someone said, 'Maybe like Han Solo in Star Wars, you know, when he's mummified or whatever in the molten metal thing!' Those were the words used as we were talking about the idea. It's that passion thing. This crazy CEO who gets it right to the crazy design guys who get it. It speaks to what the brand is all about."
Speaking of crazy, let's talk about the first car that popped up when I asked Mark what he'd put in his dream garage.
Pick Your Poison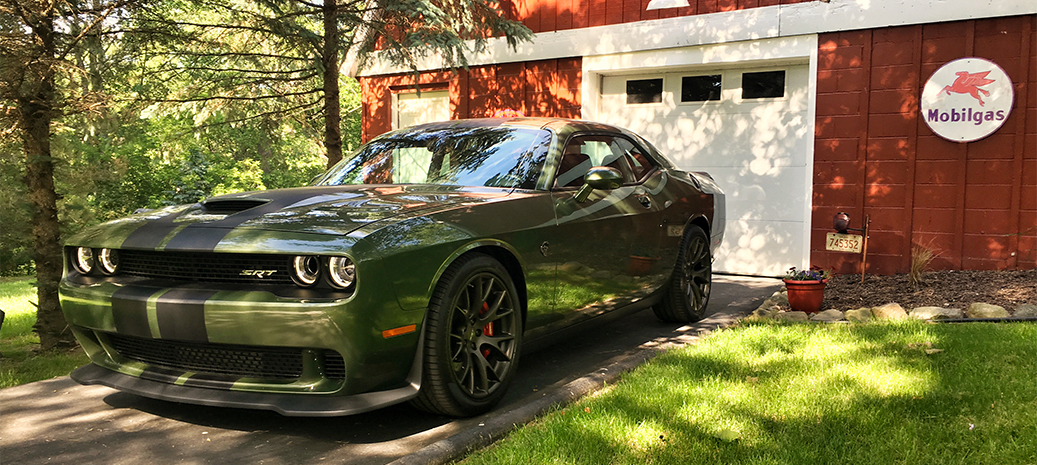 "My problem is there are so many things I want and this car, well somebody built this car and it drives me bonkers that they did it because they put an LS (GM V8) in it. I want to do a Conquest TSI Pro Touring. But I want to do it with a Hellcat drivetrain or even 392 drivetrain in it."
He rounds out the imaginary collection with more traditional fare.
"I love Porsche 911s, there's something about the sculpture of those cars. I would love to have one of those.
"I wish I never sold my '70 'Cuda, love those cars, too.
"Gotta get another hot rod. I would love to be part of building one again." Side note: Every time Mark and I talk about a future hot rod project, in my brain, we build a late 1920s roadster on a Dodge Brothers frame powered by a 426 HEMI. Although I'd park it in my garage.
"Another hot rod", Mark continues because, in the end, the blue '32 roadster also became a victim of Mark's AADD (automotive attention deficit disorder), sold to make room for his latest acquisition, a White Knuckle 2018 Dodge Challenger SRT Demon. Through the conversation, we've been sitting in his barn next to the SRT Demon (serial #10) and his Venom Black '17 Dodge Viper (VIN 0001), and I can't help but think from this point forward, the collection is going to grow around this historic pair.
The Soul of a Machine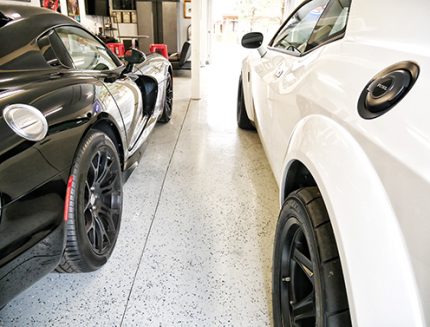 "There's just certain cars, we've talked about cars having a soul. I love looking at the cars as much as driving them. I mean, I like to drive them. But I love to touch them. I can wash a car a thousand times . . . there is something about cleaning a car. I love that.
"I'll come out here and look at these (nods to his SRT Demon and Viper) cars for longer than most people. I still get excited by them. I connect with these cars."
It might sound kind of hokey, all this talk about a car's soul, or connecting with an object. It's a real thing, though, the visceral and spiritual appeal of a machine. The sound and the fury and an undeniable presence, the results of inspiration forged into steel by fire…of blood, sweat and tears mixing with oil and gasoline. I think we're especially attuned with that concept here in Detroit, the industrial Mecca. The entire city is haunted, and if you look at just the right angle and listen to the proper frequency, oh the stories it can tell.
The Barn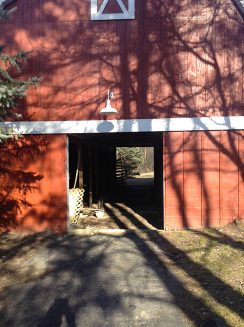 Which, finally, brings us to "the barn."
Six years ago, Mark and Debbie bought their current home on a hill, in no small part because it had a huge garage and a horse barn. Both needed a bunch of work. "I thought 'man, this barn, it has so much potential.' I could do one of two things: I could knock it down and build another garage, but it has so much character to it, I chose to rebuild it."
Like an old car, it has a soul.
"Yeah! It was a horse barn, it had the stalls. From day one, I was jonesing to work on it, like 'forget the house, I could care less about the house, I want the barn done.' I had new beams put in so I could remove some of the posts. It already had running water, I had the floor put in. And I did everything else, other than the electrical, myself. I framed it, insulated it, did the drywall." It took two years before he could park a car inside.
Considering the time Mark puts in for FCA, rather than create a mechanic's shop where projects would sit in various stages of undress, he created a studio – "more of a hangout space," as Mark puts it. It's temperature controlled and complete with a flat screen, couch, workbench and fridge. The walls are adorned with old Dodge advertisements and pictures and plaques of his former cars.
And as often is the case with old buildings in and around Detroit, if only the barn walls could talk.
Got Hoffa?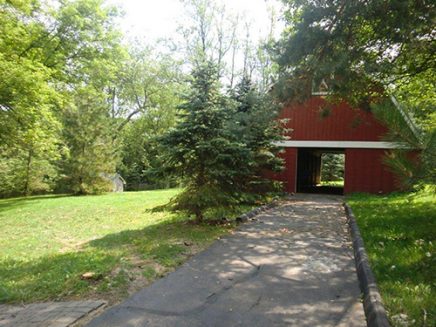 "So," I ask, "did you X-ray the ground for the bones of Jimmy Hoffa?"
"Uh, yeah," Mark replies. "So this house, it has mob ties."
You had me at mob ties.
It's more than rumor or speculation, the house used to be owned by a big time gangster. Shortly after the Trostles moved in, their neighbors confirmed seeing some sketchy activity on the property in the past.
"They verified that there were some interesting things that they witnessed. To the point where, the first week we moved in, a police officer came up the driveway as I was working on the house."
Mark was wondering what the heck this could be about, and asked the cop if he could help him.
"I just wanted to see who moved in. Do you know anything about the history (of this property)?"
"Uh…no???"
Between the neighbors and the police, Mark was caught up to speed, and the stories seemed to be legit.
I've wondered about bringing up this story in the past, because as anyone in Detroit will tell, you when the powers that be have a serious tip on where the late union boss's bones might be, they tend to bring out the excavation equipment. Which is exactly what happened in 2013 when an ex-gangster tipped off the FBI that Hoffa had been assassinated and buried under the cement foundation of a barn in Oakland County.
"They thought they found him, because somebody said he was buried under a barn here. Josh, I'm not kidding, I could see the Channel 4 helicopters and they were digging right over there." He points to a spot you can see from his house. "It was literally right here, and I'm like 'shit!', you know? Do they have the wrong barn? Because this barn has been here forever.'" Keeping that in mind, we'll try to keep the Trostle's address away from the Federal Bureau of Investigation.
Even without the Hoffa story, the barn is cool. Barns have become an American icon, a nod to simpler times where function trumped all else. The contrast between that and the modern automobile is fascinating, and the evolution from holding horses to horsepower is part of this structure's soul.
Mark's barn has become infamous for another reason now, specifically the "barn shots" of cool cars he documents on Instagram. "If I wasn't a designer, I wanted to be a photographer. Instagram is the greatest thing in the world because I get to live the other thing I wanted to do."
The barn shots combine his love for cars and photography. Being in his position as the Head of Design for Dodge and SRT, the opportunities to capture images of incredible vehicles are plentiful. From his personal cars, to pre-production Hellcats and Vipers, to friends' rides (see my old Scat Pack Shaker), Mark immortalizes great design from a unique perspective and catalogs them through social media. His followers wait for what will come next!
Mark likes to say that he and his designers "work in the future." I believe their past work, and his in particular, is a good indicator of what's to come, especially in spirit. Form and function, cars with character, vehicles with soul. Aggressive and timeless. Count me in amongst the masses excited to see his list grow and the legacy it reflects.