The adage, 'It's a game of inches," couldn't have been more appropriate for Dodge//SRT® racers Leah Pruett and Matt Hagan Sunday in the Pep Boys NHRA Nationals at Maple Grove Raceway.
The Tony Stewart Racing pair turned in impressive elapsed times in eliminations in the Top Fuel and Funny Car divisions, but both Pruett and Hagan were nipped at the finish line after strong runs in the rain-delayed first "Countdown to the Championship" event in the NHRA Camping World drag racing series. The finals were concluded on Monday morning.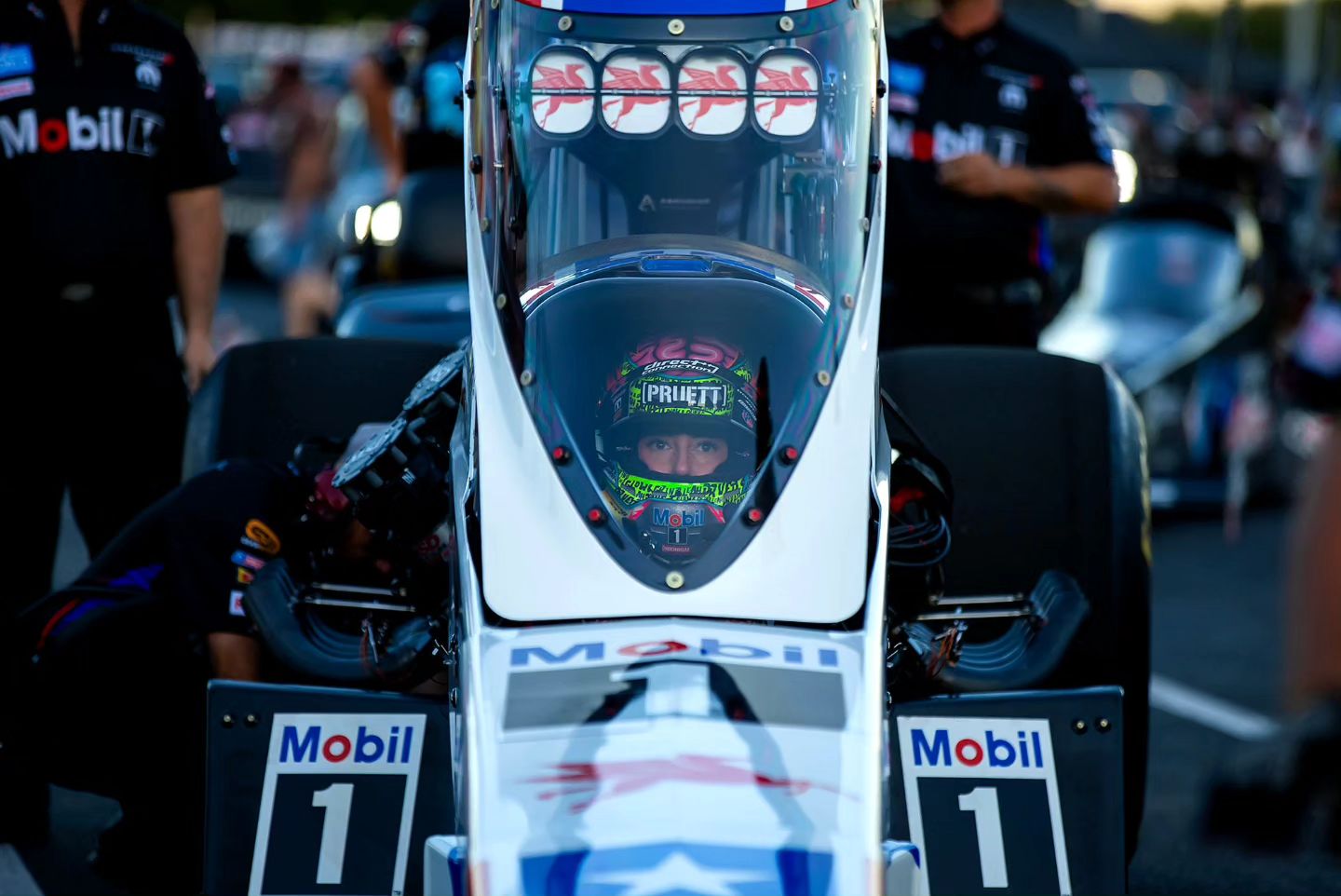 Despite recording her quickest run of the 2023 NHRA national series at 3.677 seconds in the TSR Mobil 1/Dodge//SRT dragster, Pruett lost by inches to Doug Kalitta in the Top Fuel semi-finals. Pruett remains in the top-five in the current NHRA Top Fuel points standings with the tour traveling to the NHRA Carolina Nationals this weekend (Sept. 22-24).
"This Reading race gave us great racing conditions," said Pruett. "Crew chiefs Neal Strausbaugh and Mike Domagala capitalized on every run we made to narrow in on balancing our car's power and clutch application threshold. In our first-round win against Clay (Millican), it was a pedal-fest after tire shake, so the win was a welcomed break. In the second round, we ran a 3.74 with a (spark) plug shot out, but still grabbed the win. Our 'hot rod' came to life in the semifinals running a stout 3.67. We made so much progress tune-up wise. Even though we didn't advance to the final round, that semifinal round validated what we need and will be implementing the rest of this Countdown. I haven't been this excited for my team's momentum. This is the most significant amount of progress we've ever made, and I can't wait for it to show again in Charlotte."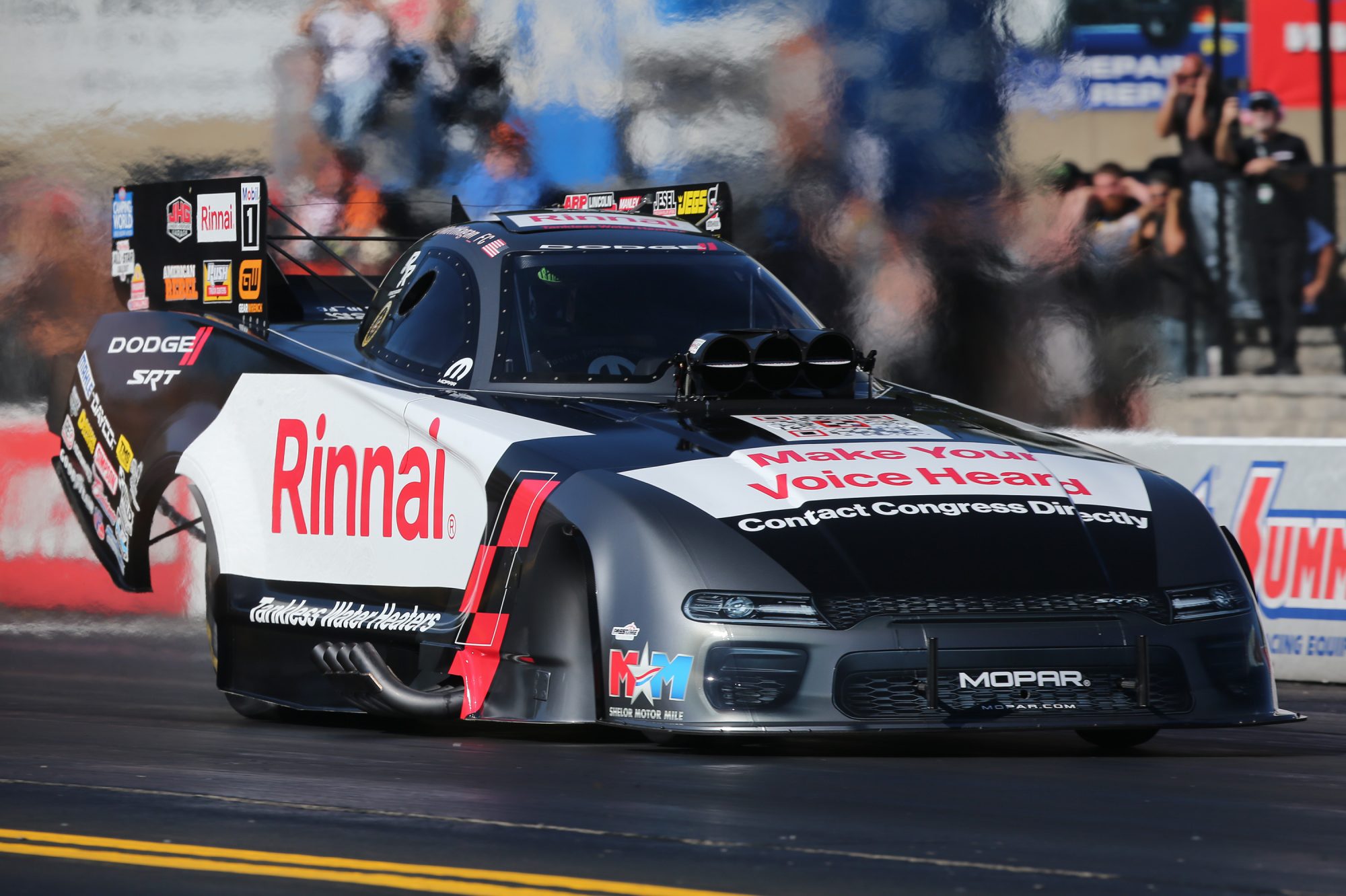 It was an even closer defeat for the three-time NHRA Funny Car World Champion Hagan, who set low ET in the first round Sunday with a 3.871 in defeating J.R. Todd with his TSR Rinnai Dodge//SRT Hellcat. Hagan lost in the second round to Robert Hight in the closest NHRA national event matchup of the 2023 season, falling just short by an incredible 0.0001 seconds, or less than 2 inches.
Hagan left the starting line first with a strong 0.052 reaction time but his 3.859 was just edged out with Hight's 3.852. Despite the second-round loss, Hagan stays in the top-four in the current NHRA Funny Car points standing with five races remaining.
Hagan was pleased with the Dodge//SRT Hellcat's performance at Maple Grove and feels confident heading to the NHRA Carolina Nationals this weekend.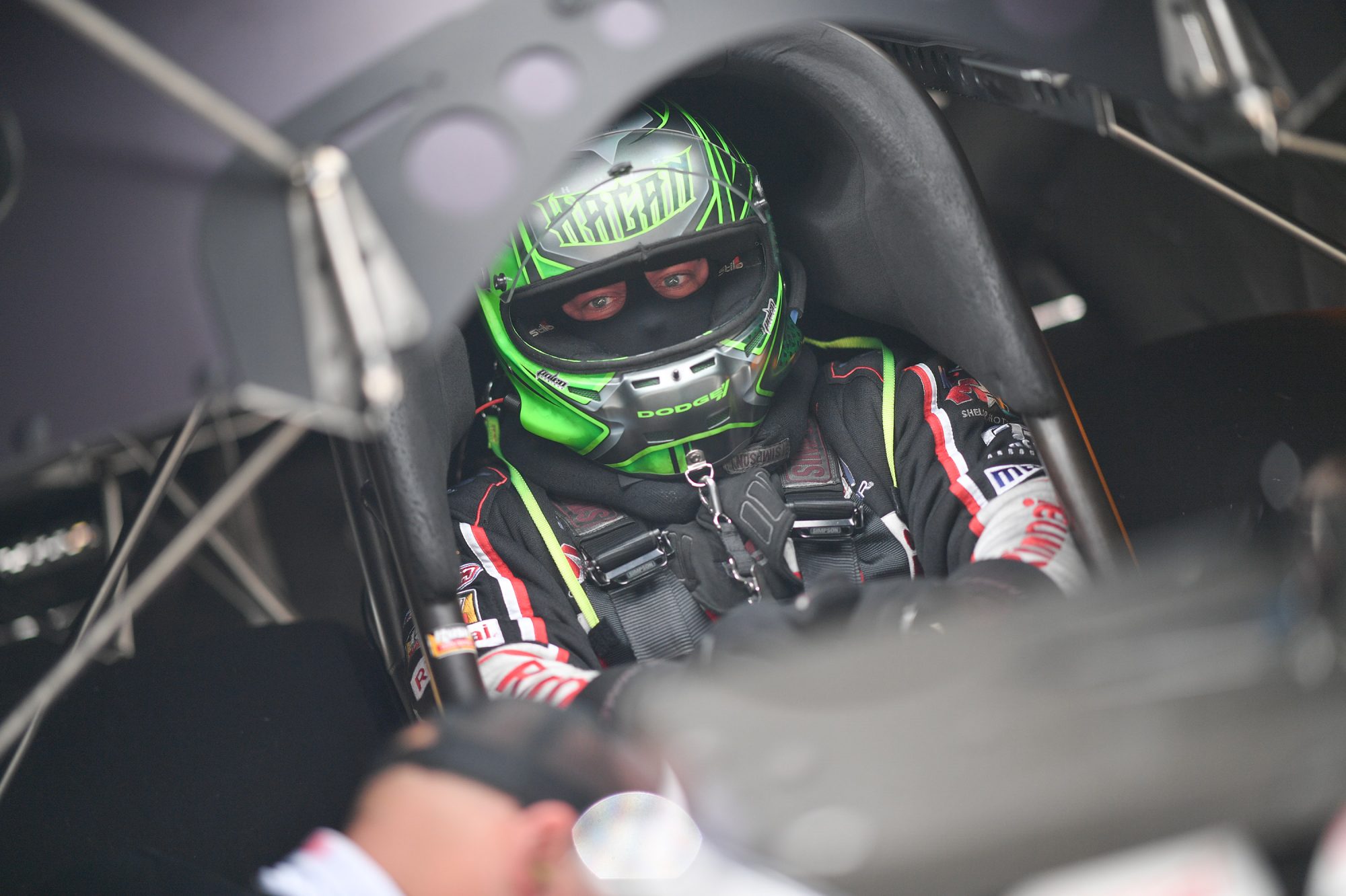 "With it being the start of the Countdown this weekend, we would have liked to have gone more rounds," said Hagan. "At least we went a couple of rounds, and we made a lot of strides in the horsepower department. Dickie (Venables – crew chief) is doing a great job making some changes and our miles per hour were up. We ran a 336 and a 335, which shows how much horsepower we have.
"All in all, I think it was a productive weekend. We were just on the backside of a good drag race. To lose by .0001 is just splitting frog hairs out there. We just weren't on the right side of it. I enjoy running Robert (Hight) and that team always makes us bring our best on the starting line too. You want Robert, you want J.R. (Todd), and you want (Ron) Capps. You want all of the guys that are heavy hitters out here. At the end of the day, I'm proud of my guys, and they did a phenomenal job on the race car. We aren't leaving here the way we wanted to, but we just have to keep digging and working hard for Charlotte now."
Team owner Tony Stewart captured his second NHRA national event this year by winning the Top Alcohol Dragster title Monday in the Pep Boys NHRA Nationals at Maple Grove Raceway.
The NHRA Carolina Nationals features one nitro qualifying session on Friday, Sept. 22, at 7 p.m. EDT followed by two qualifying rounds on Saturday, Sept. 23, at 2 p.m. and 5 p.m. EDT. The final eliminations will begin Sunday, Sept. 24, at 11 a.m. EDT. Fox Sports 1 will televise with qualifying round 1 on Saturday, Sept. 23, at 9:30 a.m. EDT and qualifying round 2 on Sunday, Sept. 24, at 11 a.m. EDT. The final eliminations for the NHRA Carolina Nationals will be televised on Fox Sports 1 on Sunday, Sept. 24, at 2 p.m. EDT.