When I talk to people about car clubs, the first question I get is "What does a car club do?" Well, for Midwest Mopars, besides hosting the largest all-Mopar® show in the Midwest, they create events – from picnics to cruises, to learning events with FCA, and my favorite: track days! I know this is going to come as a surprise to all that have read my previous stories, but the weather was not a factor this time!
This track event was designed for the novice in mind. It was an untimed, one-at-a-time, drive-the-track kind of deal. It's a great way to stretch the legs of your car without the fear of getting a ticket or colliding with another car. The facility at Dakota County Technical College is a pretty nice course, with many ways to set the track up that best suits the event needs. Midwest Mopars added some chicanes to keep the speeds down, as they wanted people to get used to their cars before getting too fast.
For a guy wanting to take pictures of the event, it was fantastic! It's really difficult to photograph a car that's accelerating at warp speed, so the slower, more technical layout was just my style. Wade, my track escort, drove me out to about dead center of the track where I found a spot that had three really good shooting locations without me having to move around too much. This meant I could capture the same vehicle in all three spots, without having to wait for the same car to come around again.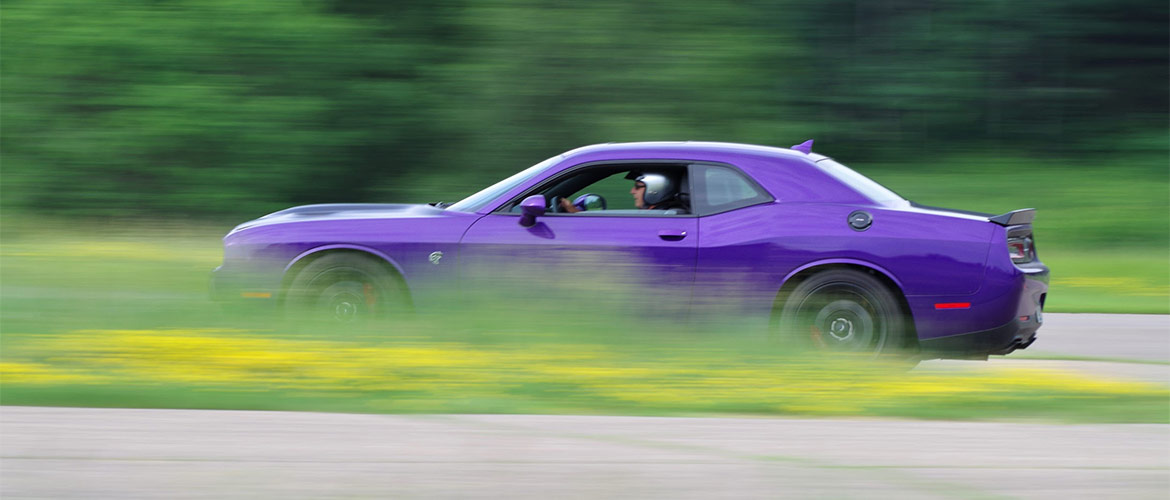 Wade, driving his 2016 Plum Crazy Hellcat, decided to show off a bit.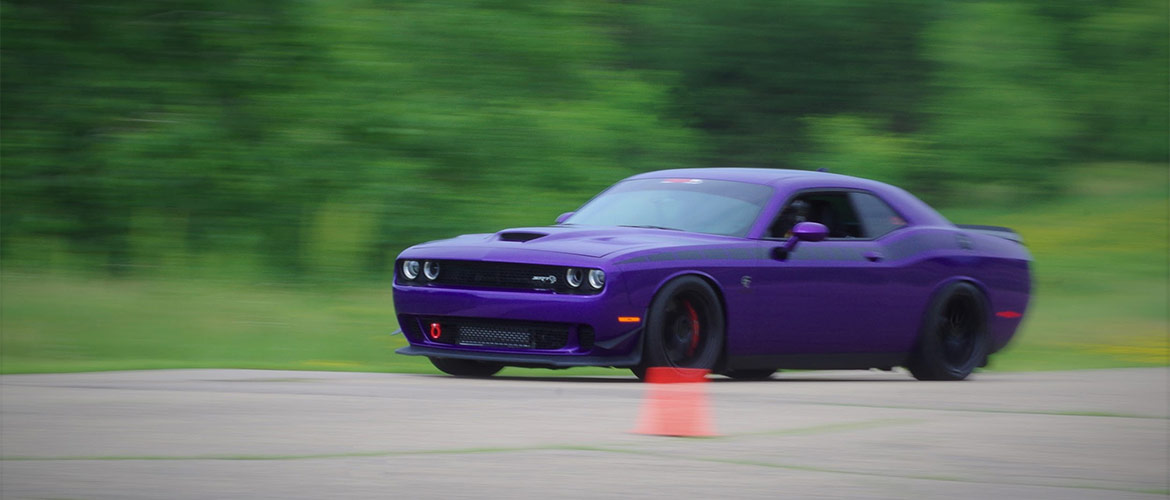 The event was for members of Midwest Mopars, so naturally, there were mostly Mopars in attendance and, of course, one odd-ball C4 Corvette. One of the board members from Midwest Mopars actually brought out his 2WD Ram pickup and he wasn't afraid to drive it; he was bombing the course like a pro!
There were two Plum Crazy Challenger Hellcats in attendance, one stock and one that was built for racing. He is running a larger intercooler, Mopar Performance suspension, front and rear strut bars, an LMI carbon fiber intake and a smaller pulley for the supercharger, a change which is very noticeable across the entire track – that Hellcat supercharger whine is the sound of perfection.
The hopped-up Hellcat was piloted by a father and son driving team. Both of them were driving with confidence and may have even kissed a few cones in the chicanes – although, dad made sure he was faster by keeping the red key all to himself…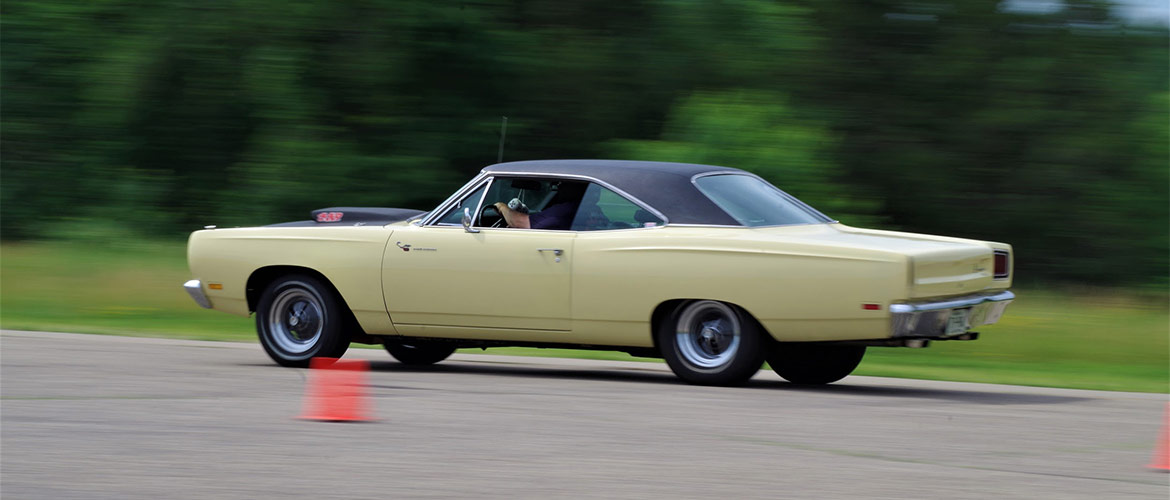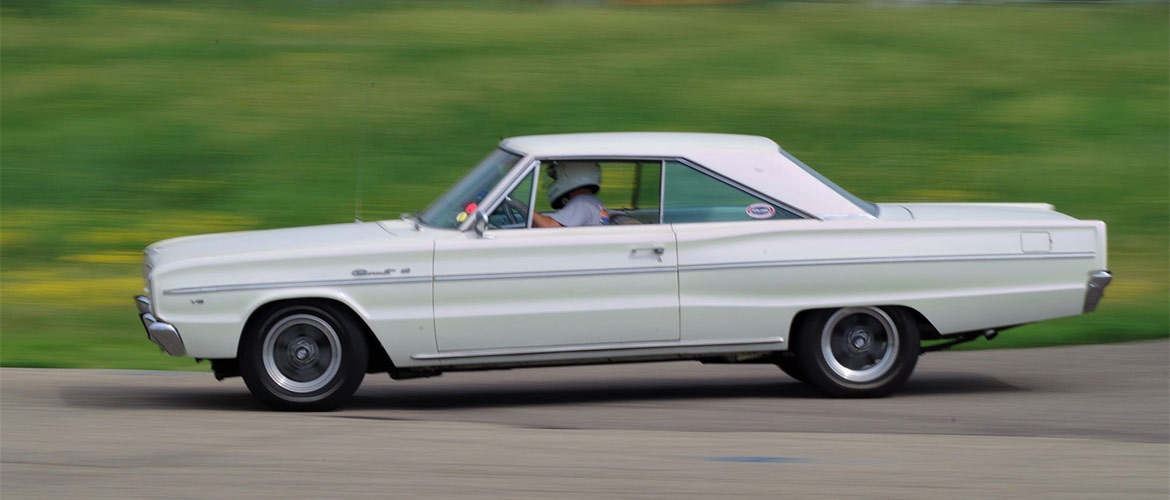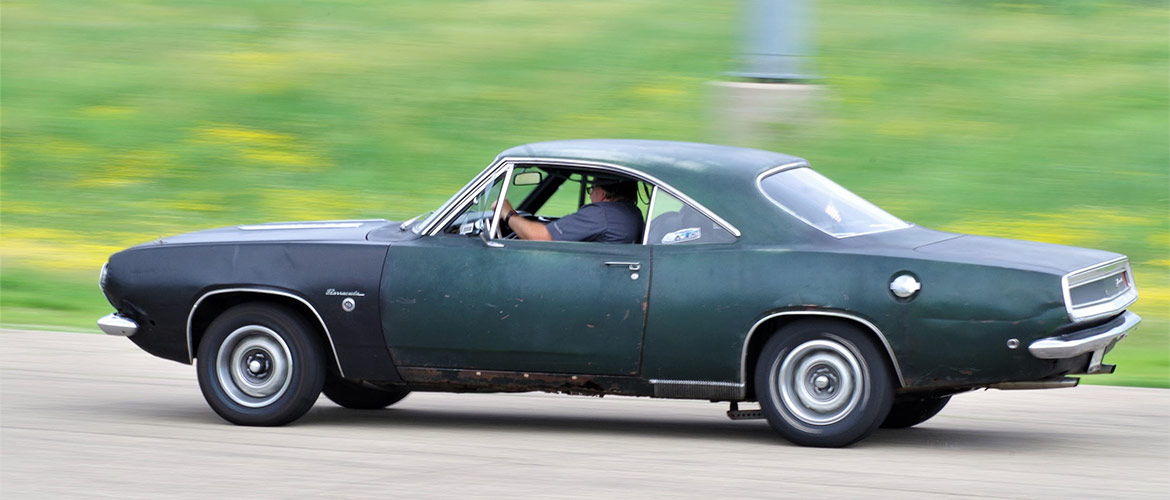 Now, before you think this event was all about new cars, it wasn't. There were some great classic Mopars working the track.
There was also a new Charger Daytona 5.7 and this was his first track event, but judging by the smiles in the parking lot afterwards, it wasn't his last.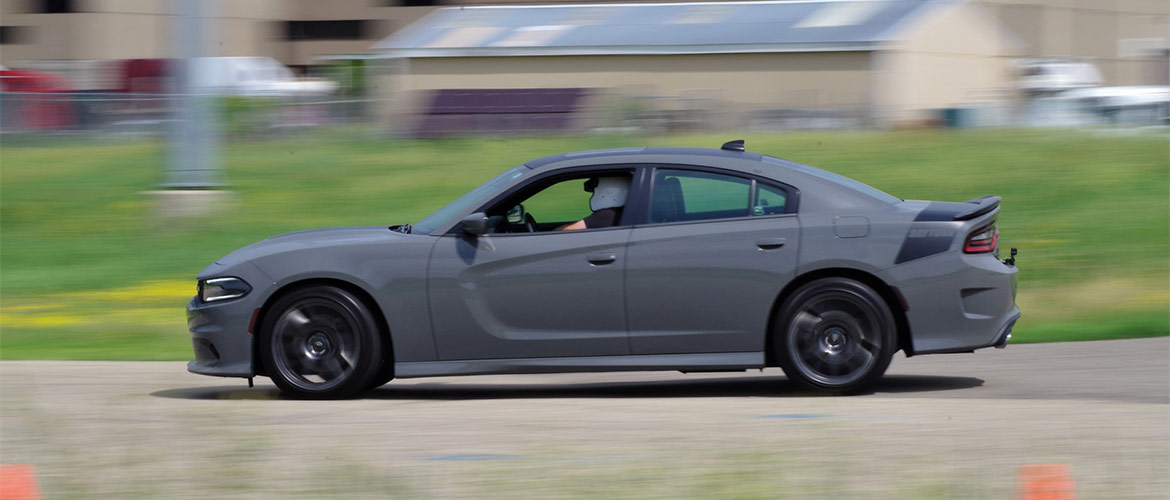 It really was a "run whatcha brung" event, from that 2WD truck to the daily driving Daytona, to the newer Dodge Dart, and even a PT Cruiser!
Midwest Mopars really put on a fantastic event and set the bar high for what a car club can be. If you're interested in seeing the rest of the pics, head on over to Muscle Underground, a collective of car guys that thrive on fast cars.