It's been a while since we have reported on the 1970 Dodge Charger SEMA build that SpeedKore has dubbed "Evolution". Well Evolution is back in the shop after taking a trip to LA to have the interior of the car created and installed. So what has happened since our last report? We're glad you asked…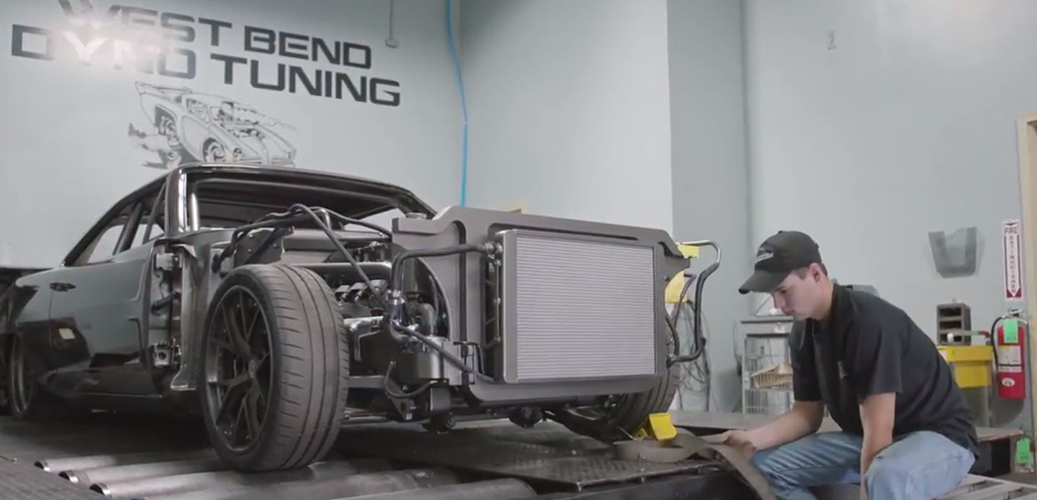 The HEMI powerplant that will launch this bad boy has been installed. After shaving off over 1,000 pounds of weight we can't wait to see how that dyno run performed.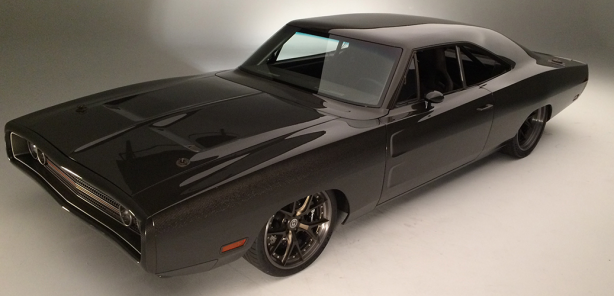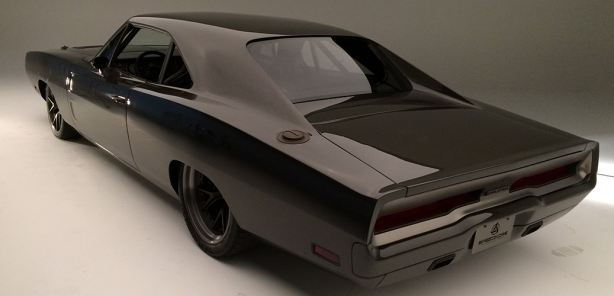 This car gets around town! Sitting in the studio at hotrodmagazine.com waiting patiently to be photographed and showing off that beautiful carbon fiber body.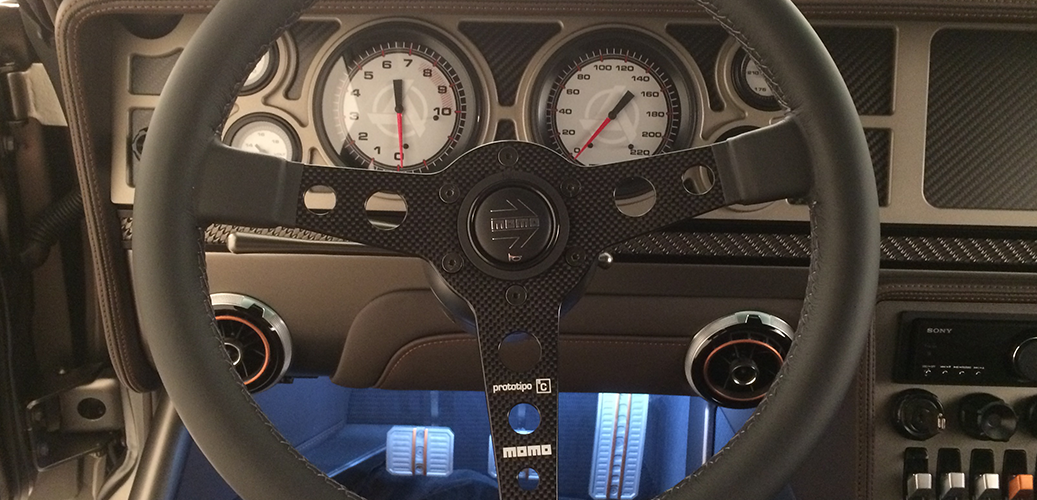 Gabe's Street Rods Custom Interiors did a bang up job on the interior of the Evolution. The blend of carbon fiber, aluminum and leather make this muscle beauty sleek and comfortable.