Pushing a Dodge Challenger SRT® Hellcat around a curve at 120 as your body fights to stay upright in the driver's seat is intense. Drifting a Charger SRT Widebody on a skid pad is like a 700-horsepower four-wheel amusement ride. Yanking the front wheels on a Challenger SRT Demon as it launches on a nine-second quarter-mile pass is like being shot out of a cannon. These high-octane thrills await the attendees of the Radford Racing School, the Official High Performance Driving School of Dodge//SRT. Located on the grounds of Wild Horse Pass near Chandler, Arizona, the Radford Racing School provides a variety of driving courses offering its attendees a once-in-a-lifetime experience behind the steering wheel of a high-horsepower machine.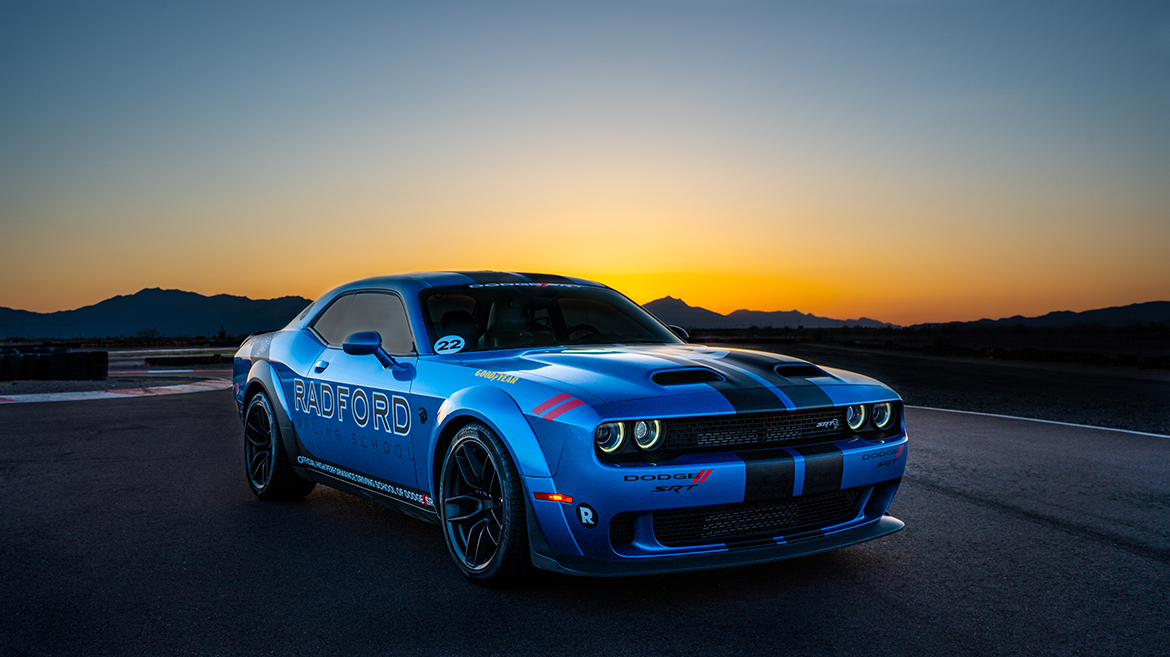 When the sun goes down and the SRT Hellcats and Demons are in bed for the night or taking the day off, there's still plenty to see and do outside of the Radford racecourse. For participants, especially those who brought friends and family, there are tons of great activities for everyone to enjoy. "Wild Horse Pass welcomes auto enthusiasts from around the world to our motorsports park, and now we're seeing a steady increase of visitors as destination travel bounces back – in a big way! Car fans and followers bring along their family and friends because there's something that appeals to everyone – from casino nightlife to horseback riding and more," said David White, General Manager, Wild Horse Pass Development Authority. Here's a quick rundown of the fun things you can do while attending the Radford Racing School that don't require strapping into a Challenger SRT Hellcat, burning runner and running at wide open throttle.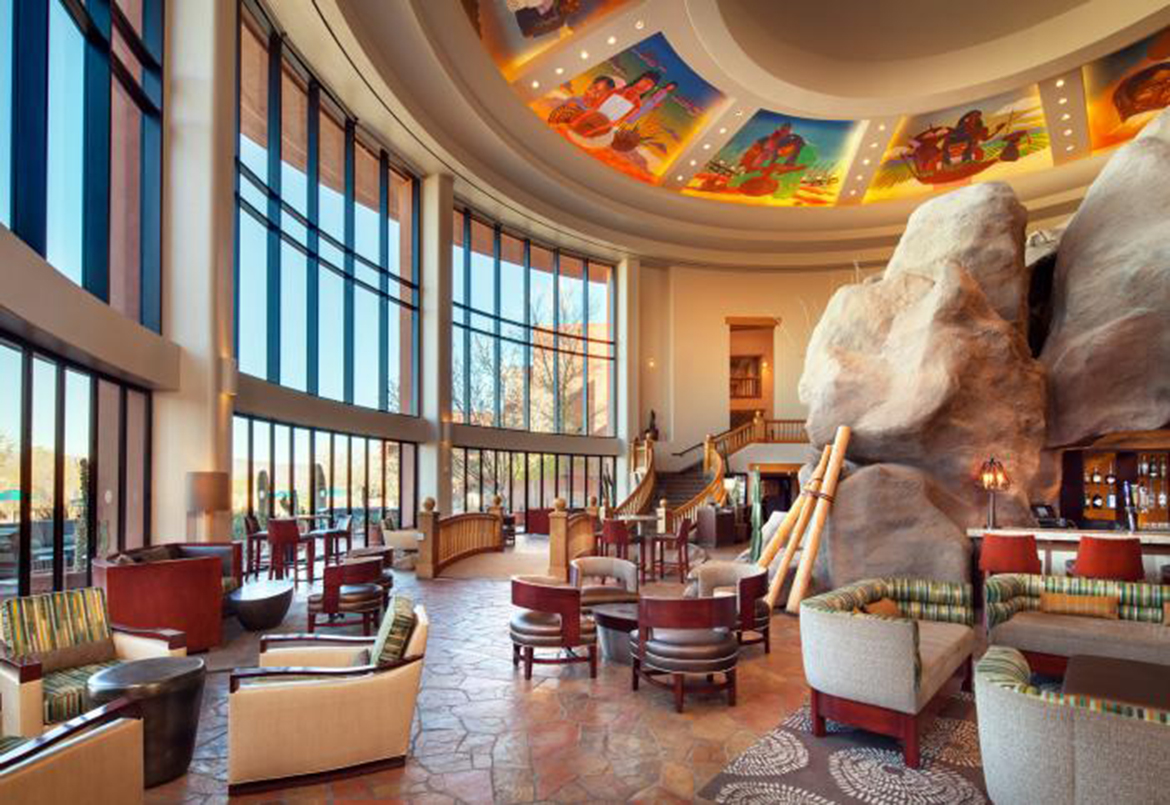 Sheraton Grand at Wild Horse Pass
One of the best places to stay during your Radford Racing Experience is the Sheraton Grand at Wild Horse Pass. It's an authentic experience of the American Southwest that's situated in the foothills of the Sierra Estrella Mountain Range alongside the Gila River. With world-class dining, unique spa experiences and tons of recreation, the Sheraton Grand at Wild Horse Pass offers its guests a one-of-a-kind desert experience.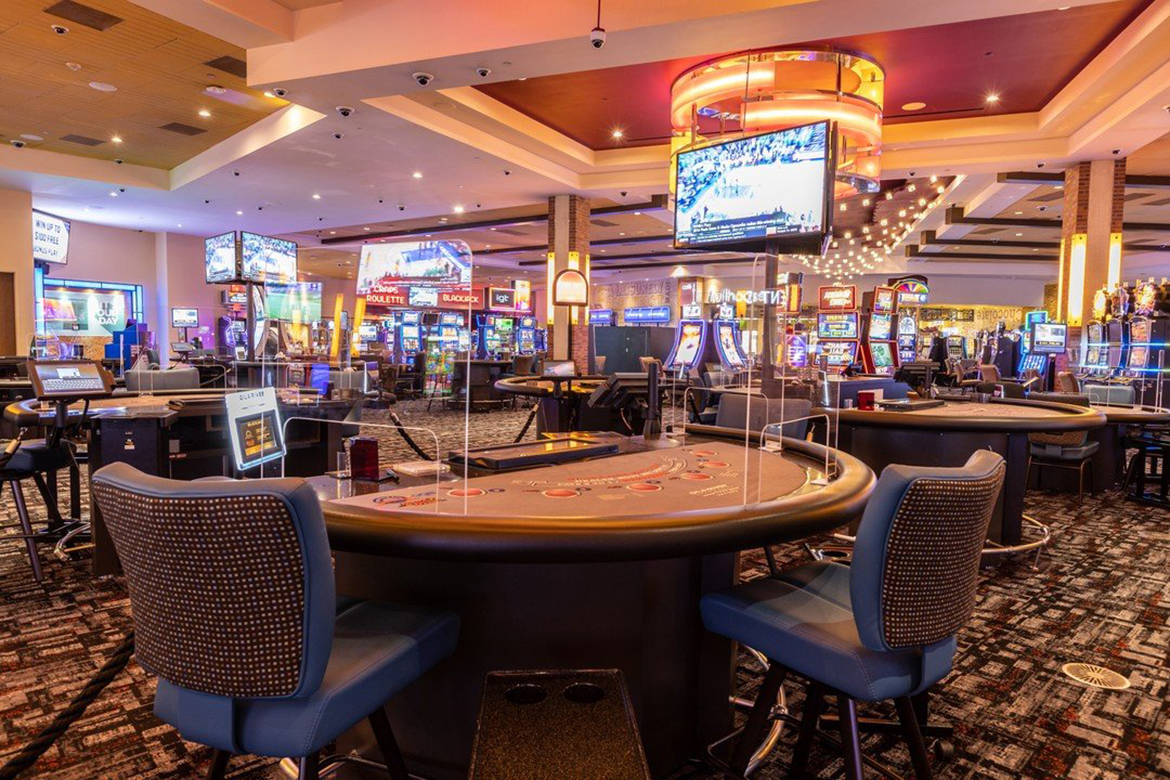 Since Wild Horse Pass is close to Chandler, the Gila River Hotels & Casinos offers guests plenty of excitement on the gaming floor, including slots, video poker and table games 24 hours a day, seven days a week. Since both the hotel and casino are under one roof, there's endless dining options — from food courts to fine restaurants and the best part is, the dining never closes so late-night snacks are no problem.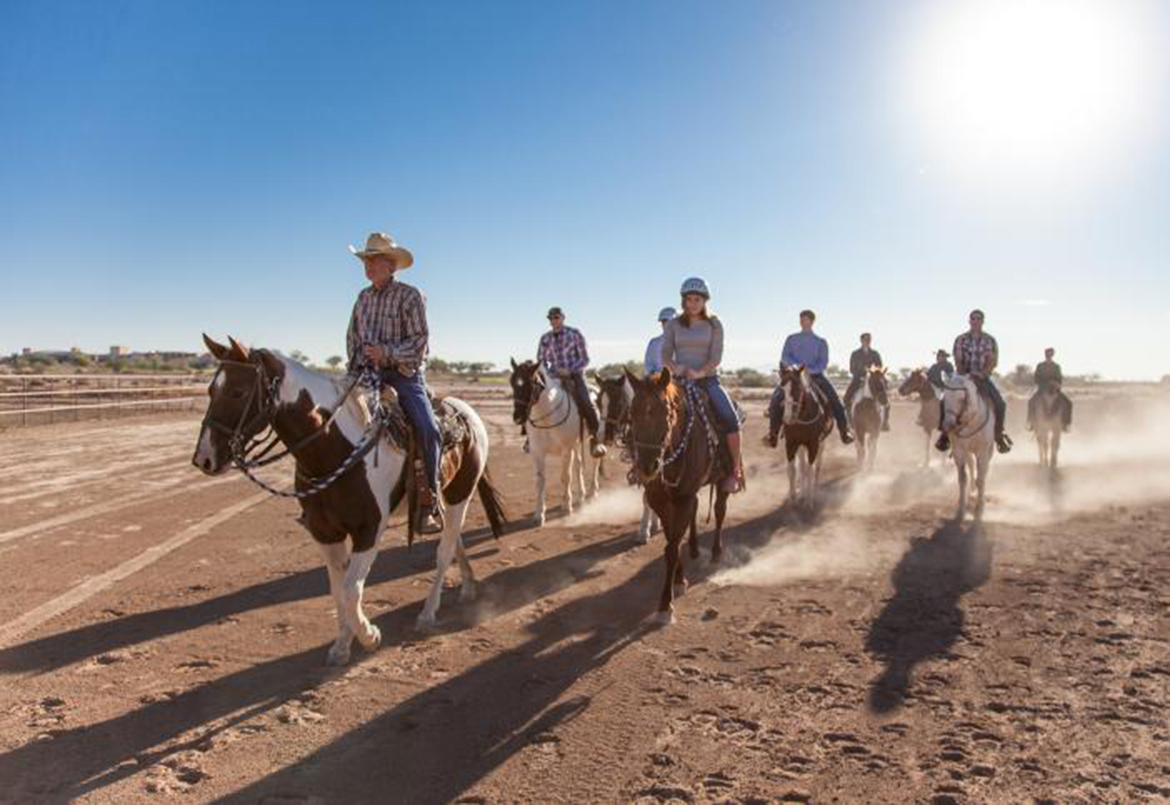 Experience the other horsepower! Deep in the heart of Wild Horse Pass, the KOLI Equestrian Center offers horseback riding experiences along beautiful desert trails. The center's calm and peaceful desert and stunning views of the Sierra Estrella Mountains offer an authentic Southwestern experience not to be missed. While some horseback facilities only offer riders a single trek, the KOLI Equestrian Center allows riders to spread out along the trails as friendly, qualified wranglers and well-trained horses make the experience fun and memorable.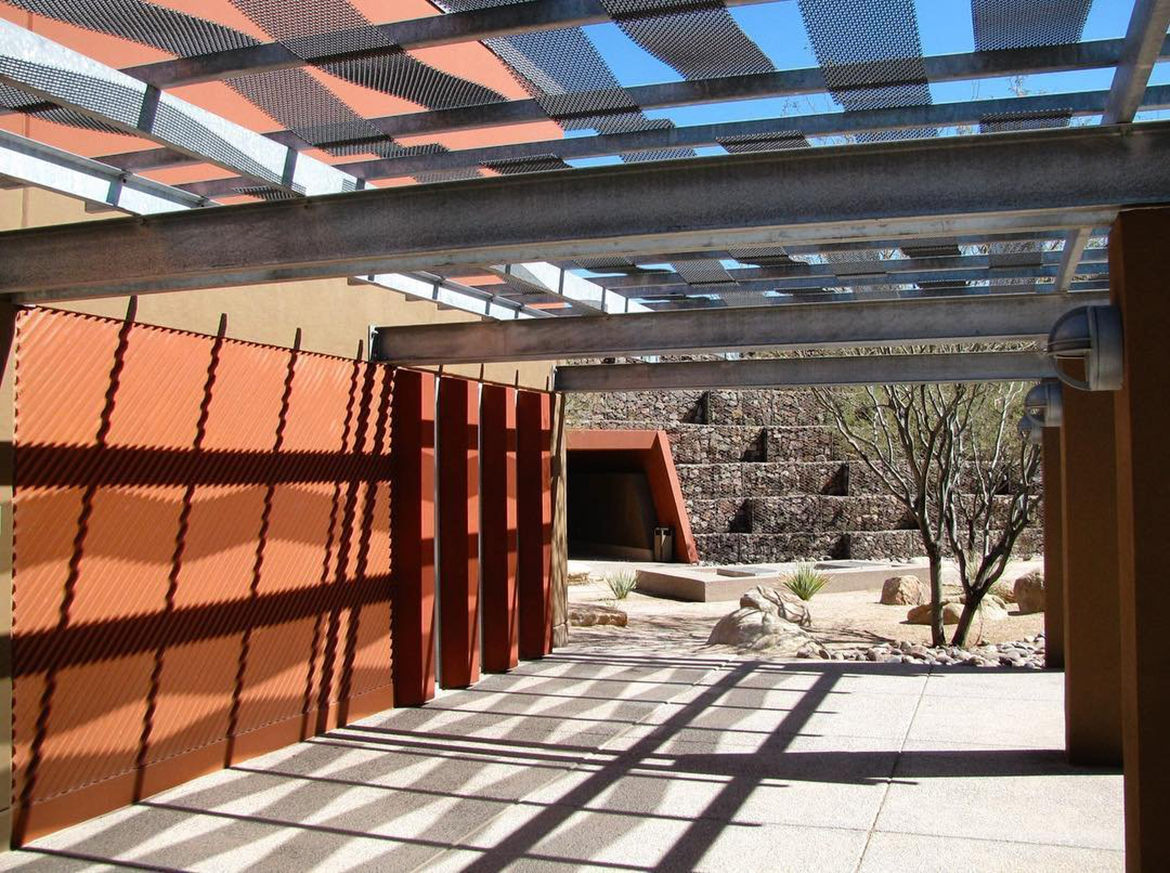 Combing the vast expanses of the Sonoran Desert, the Huhugam Heritage Center is a museum that honors the peoples who have cultivated, nurtured and enhanced this stunning landscape for the whole of human history. This cultural center is an immersive and interactive experience focusing on the beliefs and values of the Pee Posh (Maricopa) and Akimel O'otham (Pima) tribes. The Heritage Center's exhibitions include master works in jewelry, pottery and basketry from artists and artisans of the Gila River Indian Community.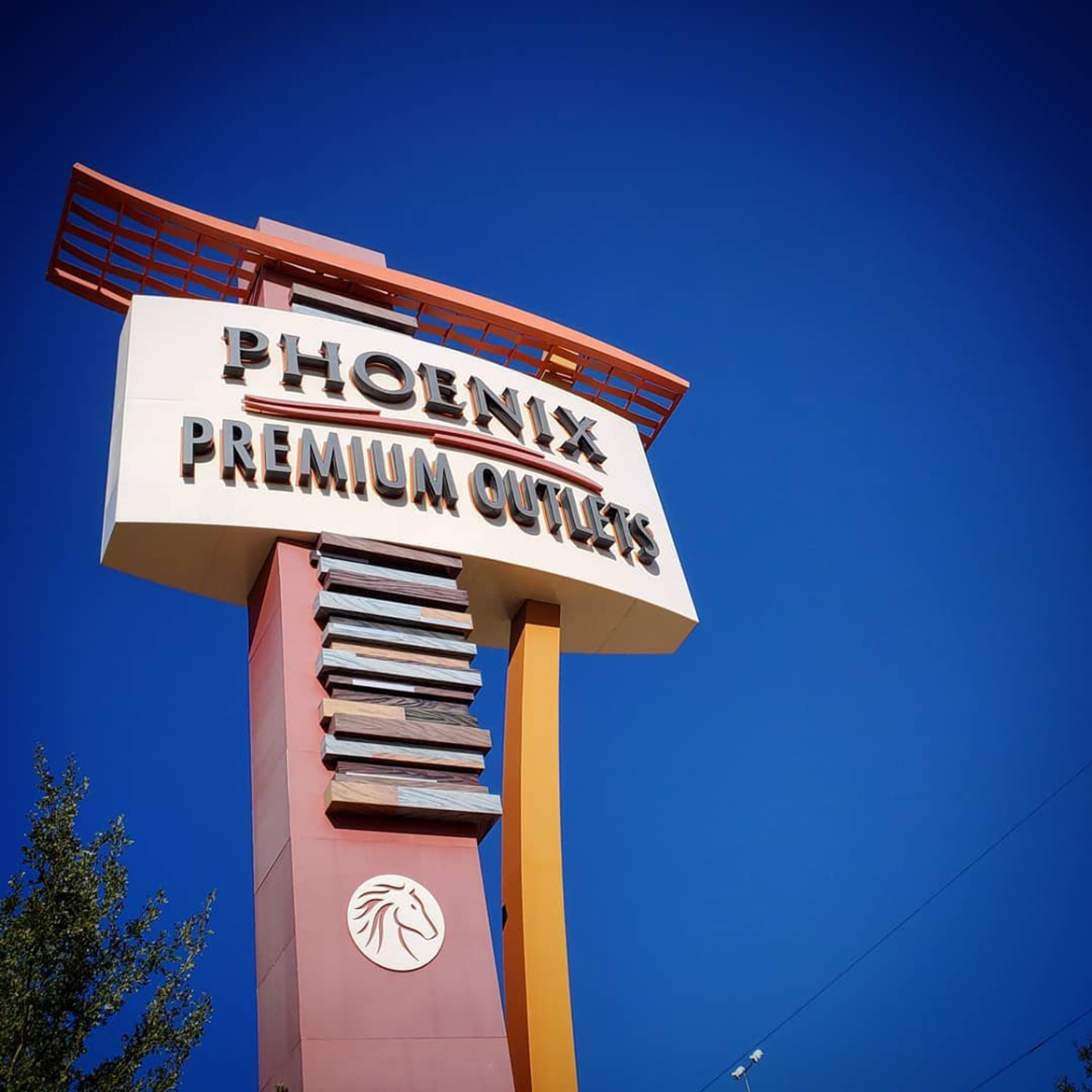 Located within the beautiful desert landscape of Wild Horse Pass are the Phoenix Premium Outlets, there are over 90 stores that specialize in steep discounts from 25% to 65% off upscale brands such as Saks Fifth Avenue OFF 5th, Polo Ralph Lauren, Kate Spade New York, Coach, Michael Kors, J. Crew Factory, Movado Company Store, Armani Exchange Outlet, Sunglass Hut, Gap Factory, Banana Republic, Lucky Brand and many more. The outlets offer an easy-to-navigate layout that makes for a pleasant shopping experience.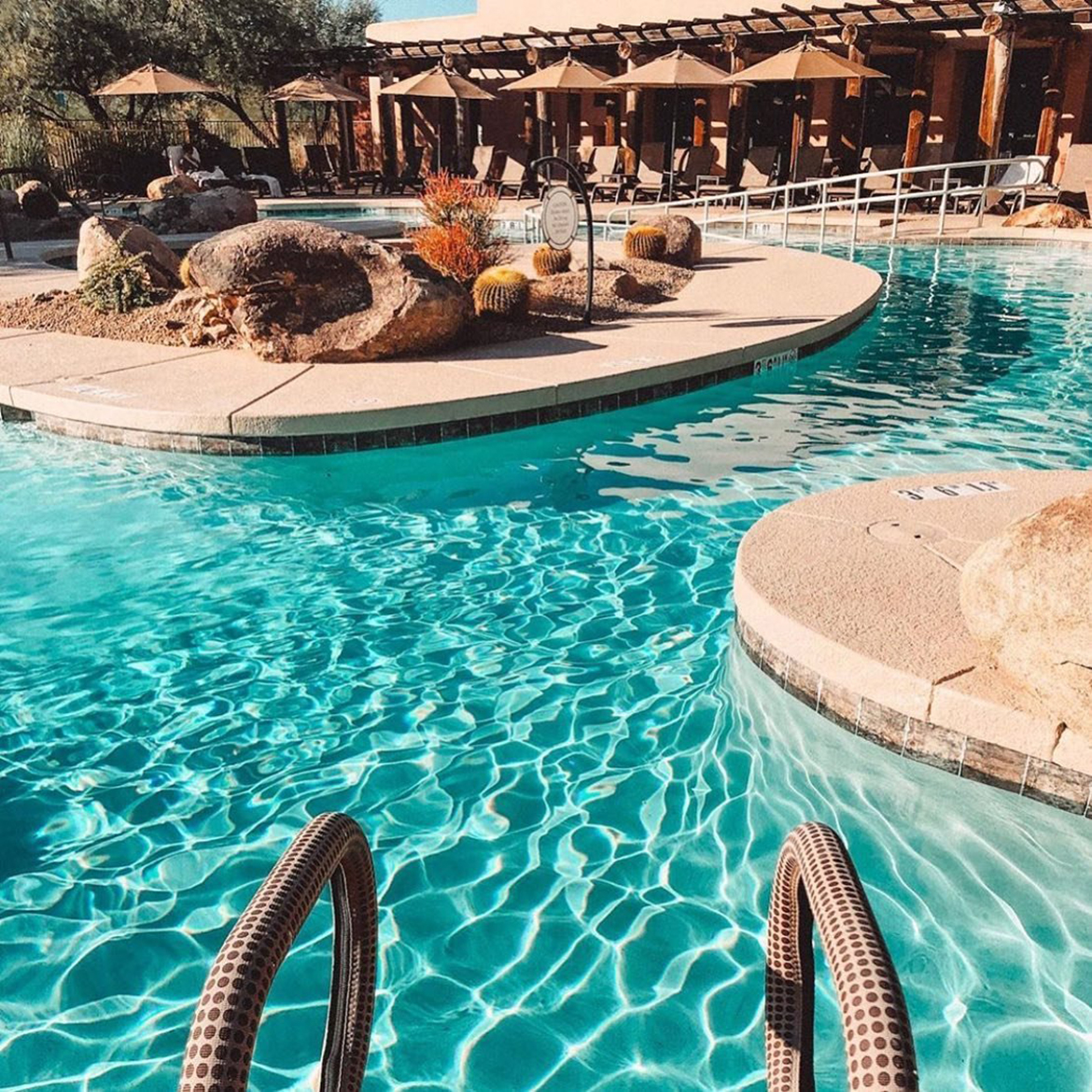 After a day of racing, horseback riding or shopping, some spa action might be just the ticket. The Aji Spa, a Forbes Five-Star therapeutic oasis, located in the heart of the Sonoran Desert, will rejuvenate your body and mind. This spa was designed with the physical and spiritual needs of its guests that combine contemporary spa treatments with the sacred doctrines of the Pima and Maricopa tribes. Located at the Sheraton Grand at Wild Horse Pass, it will replenish all who visit this authentic and tranquil resort spa.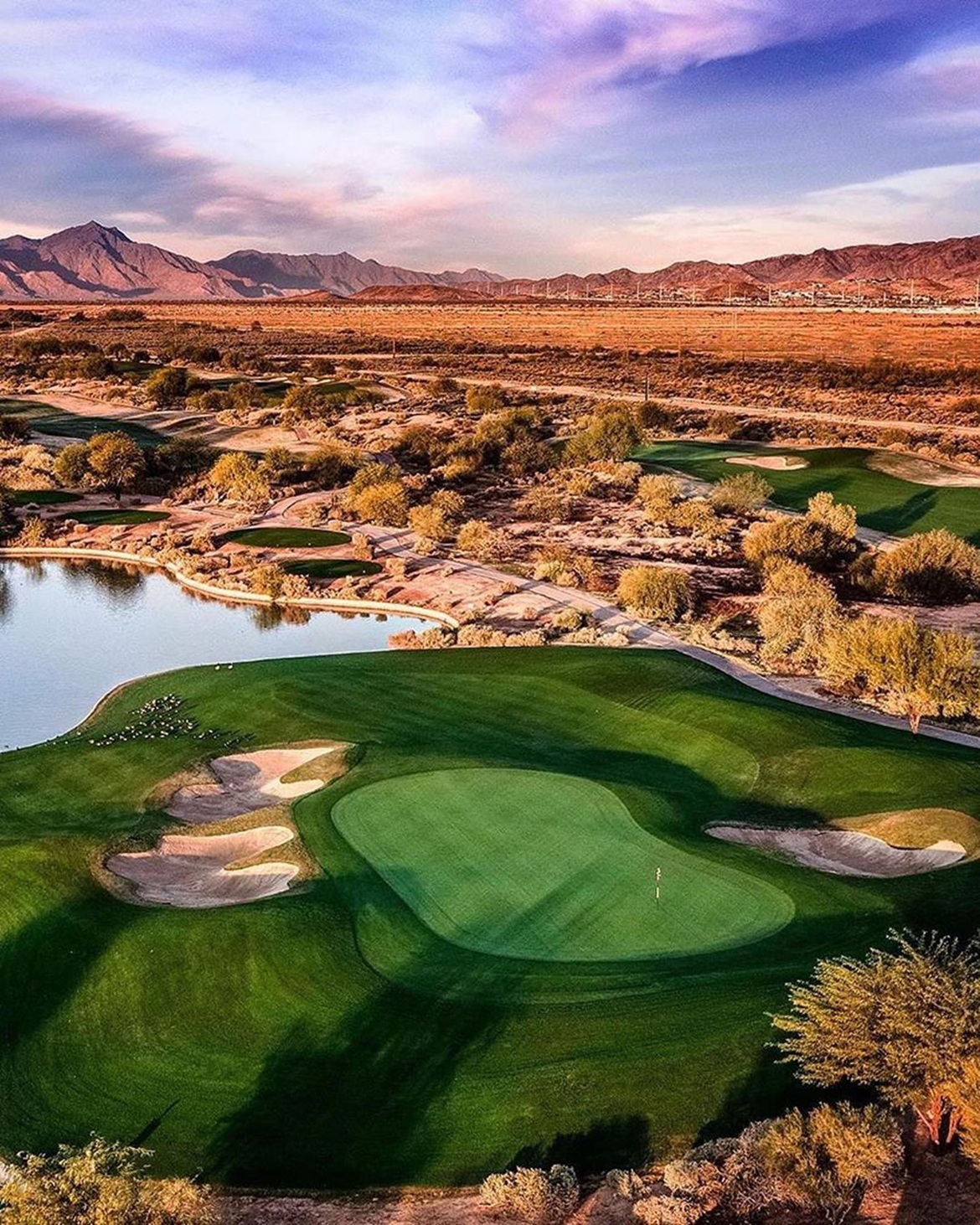 Located in the foothills of the Sierra Estrella Mountains next to desert canyons carved by ancient rivers is the Whirlwind Golf Club. This 36-hole resort course offers world-class amenities and pays tribute to the traditions of both the sport of golf and the culture of the Pima and Maricopa people who steward the land. A round of golf at Whirlwind Golf Club is a great chance to complete one of two on-site 18-hole championship routes as it offers golfers the opportunity to reflect on the game and replenish their spirits.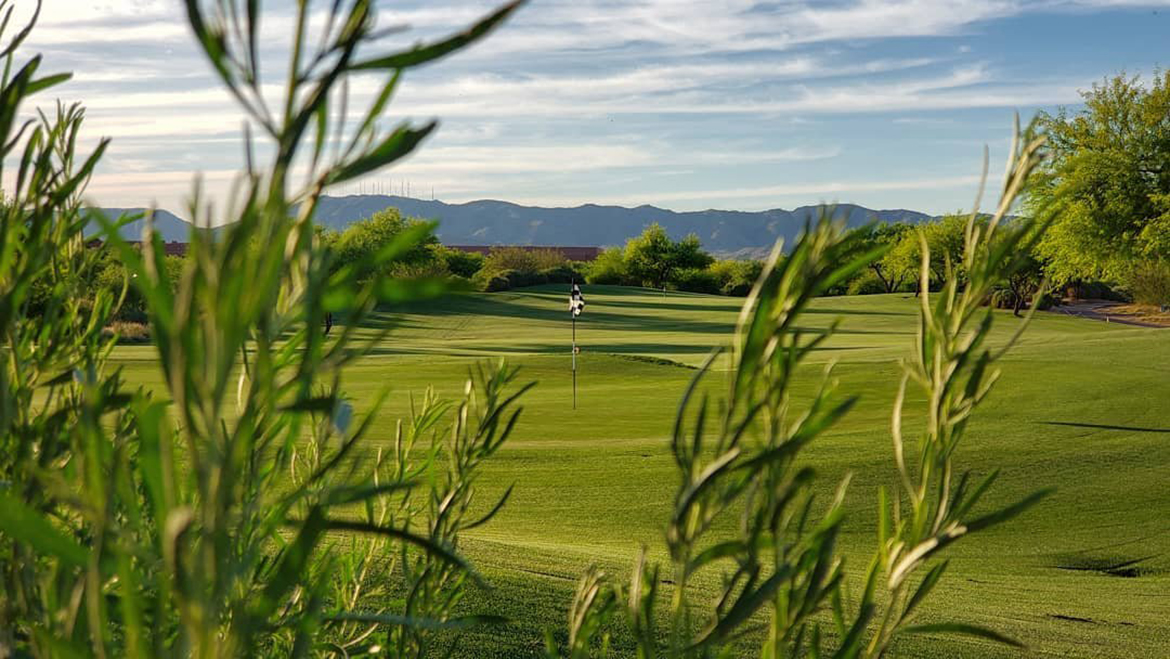 So, if speed is your thrill but you also want to mix it up with some rest and relaxation, stay over for an extra day or so and check out all the great amenities in and around Wild Horse Pass.
Here's a list of upcoming events at the Radford Racing School to entice you!
Throttle Therapy VIP Open Track Event – July 25, 2021
Stars Across the Desert Hero Drive to Benefit the Gary Sinise Foundation – October 27, 2021
Desert Meihan presented by The Track Society – December 11-12, 2021