#ShutUpAndLineUp The Dan VanHorn Story
Racing was born the moment the second automobile peeled off the production line.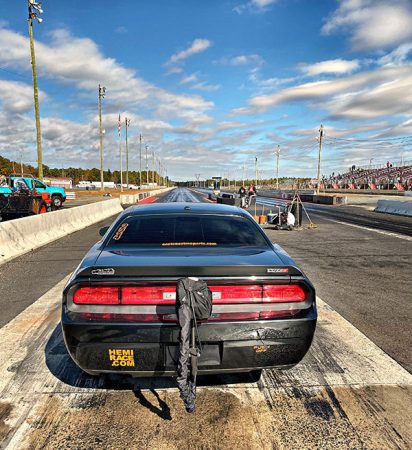 The muscle car war of the 1960s and '70s planted a seed that's been growing for over 50 years. In 2019, we eagerly welcome the return of these classic cars with modern technology that achieve record after record, gapping supercars and exotics for a quarter of the price. With all this power on the streets, enthusiasts craved a space to unleash those ponies without ending up with three hots and a cot.
Recognizing this need for space and respecting the power and force of SRT® vehicles, Dan VanHorn established The Modern Street HEMI® Shootout alongside Bill Schurr of Paramount Performance, Lou Montgomery and a group of owners from the LX forums in 2009. Their events quickly began to surpass the standard of general admission to a track, sitting in line with hundreds of other cars.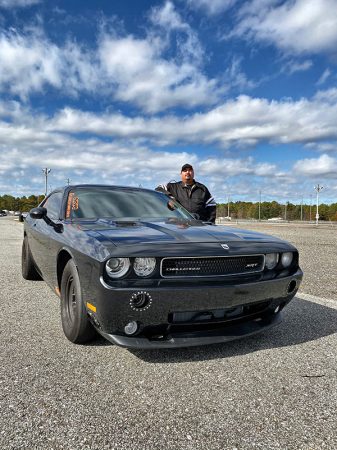 An air traffic controller from Wantagh, New York, VanHorn is a father of three and husband to a hard-working nurse. In his free time, he enjoys golfing, but is also a well-known Mopar® racing fanatic. His first race took place in 2007 while he was behind the wheel of a 2006 Charger SRT8®. Today, VanHorn pilots one of the fastest Challengers on the planet, built by Gear Head Fabrications with twin turbos putting down over 1,300 whp and running 8s.
VanHorn is committed to forming a community of racers who use their knowledge, skill and SRTs to their full potential. VanHorn's Shootouts are held at nine tracks throughout the country, including Lone Star Mopar Fest in Houston, Springfest in Southern California and the Dream Cruise in Detroit.
Scheduling these events is no easy task, as each event includes nine different classes with double entry and a king of the hill shootout for a cash price. In addition to all of this, VanHorn ships in two hundred cars per Shootout. While VanHorn encourages an entertaining and thrilling experience, he understands that Modern HEMI engine-powered vehicles continue to get faster and faster and that means additional safety equipment will be required. For example, the Dodge Challenger SRT Demon has record-holding power taking it to sub-10-second times and was initially banned from the track. With Dodge Challenger SRT Hellcats making 700+ horsepower and Scat Packs just shy of 500 horsepower, we are seeing a new heightened industry standard on the American muscle car's horsepower.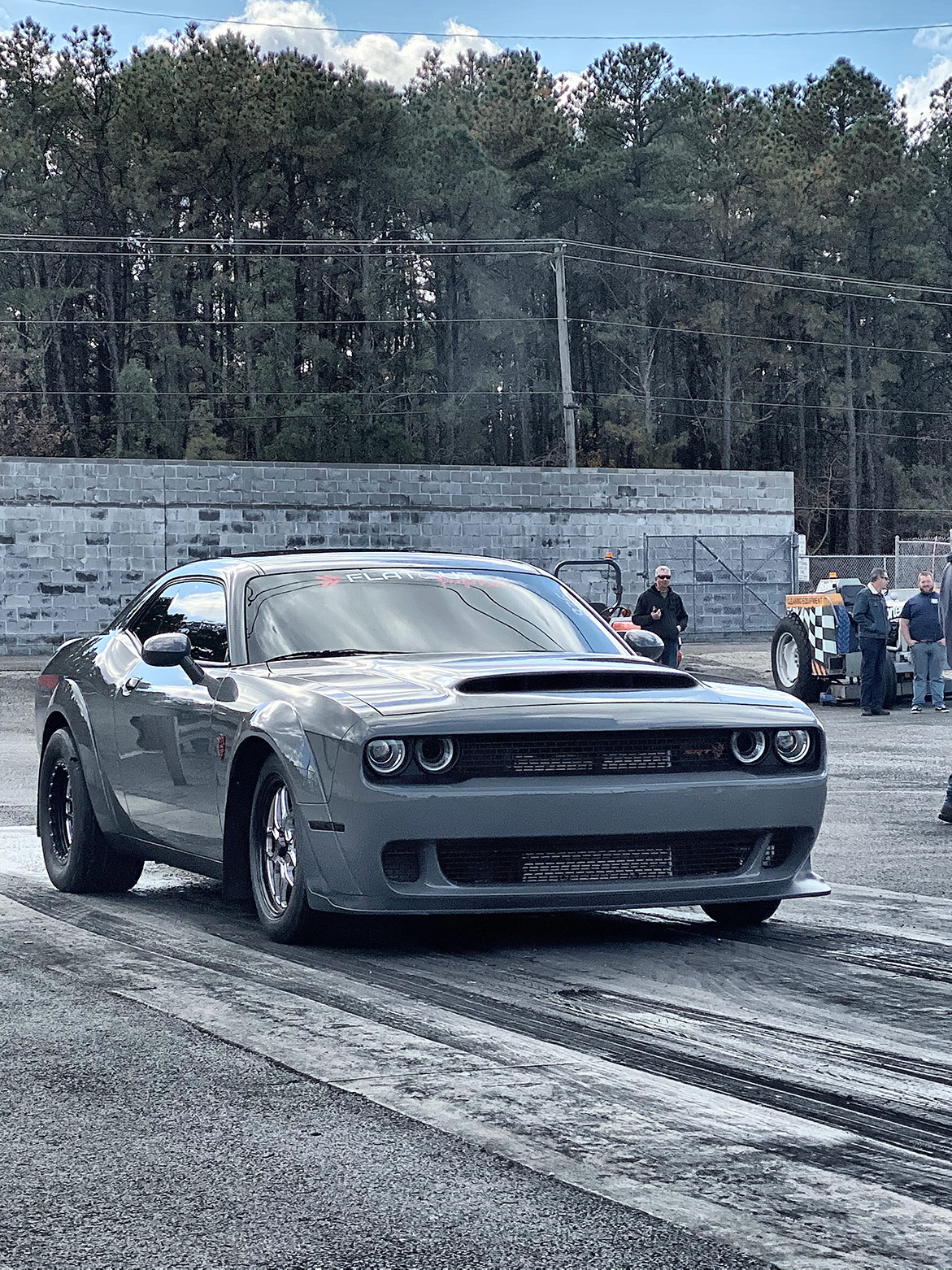 Not only do SRT vehicles come equipped with incomprehensible power, they also come standard with drag racing-specific equipment such as trans brakes, line lock, and a variety of driving and racing features on the performance pages to help get the shortest possible time on that time slip.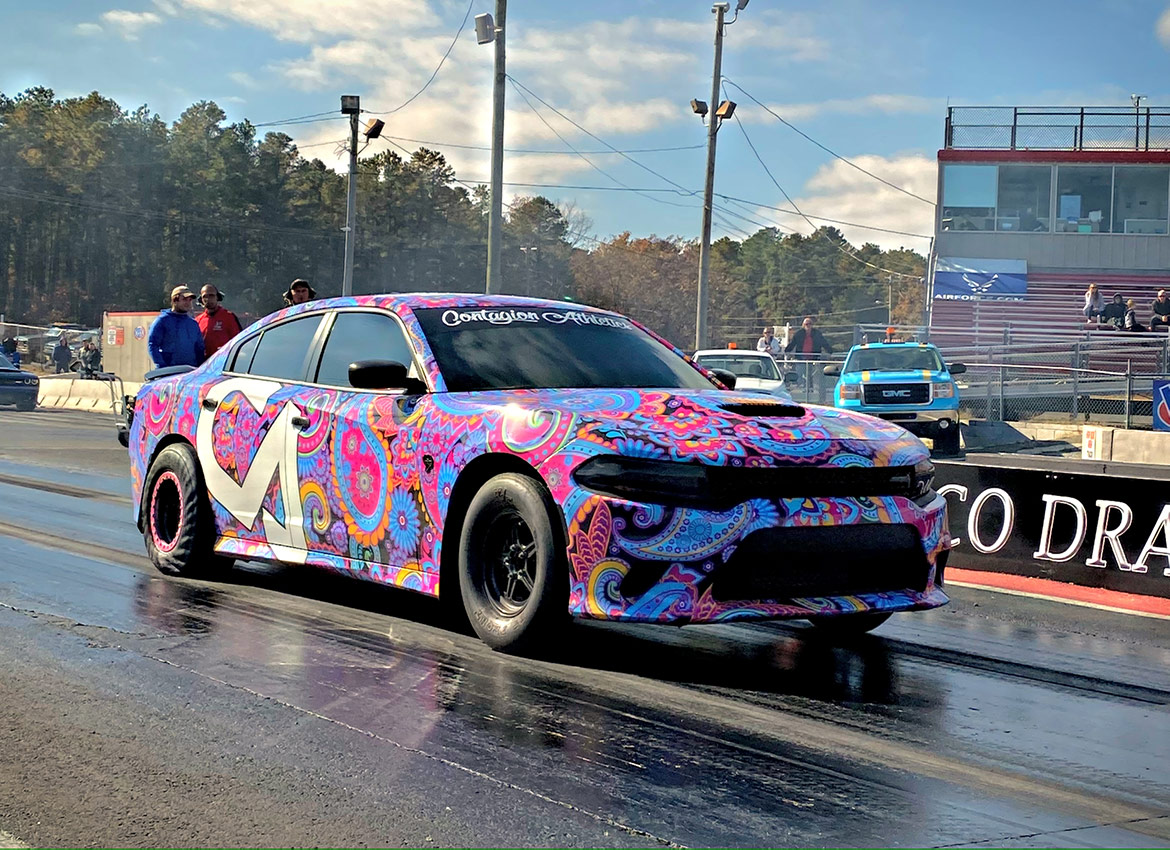 VanHorn hasn't forgotten what it's like to be a rookie which is why he is so committed to acclimating rookie racers into the larger community. Before the first set of cars line up, vehicles undergo a tech inspection that is followed up by a drivers meeting in the HEMI Tuner Performance tent with all of the racers. During this meeting the classes and staging rules are explained, along with how to locate complimentary snacks and warm-up spots. After the meeting the rookies stay behind for their own meeting that offers additional instruction and advice along with the opportunity to ask questions.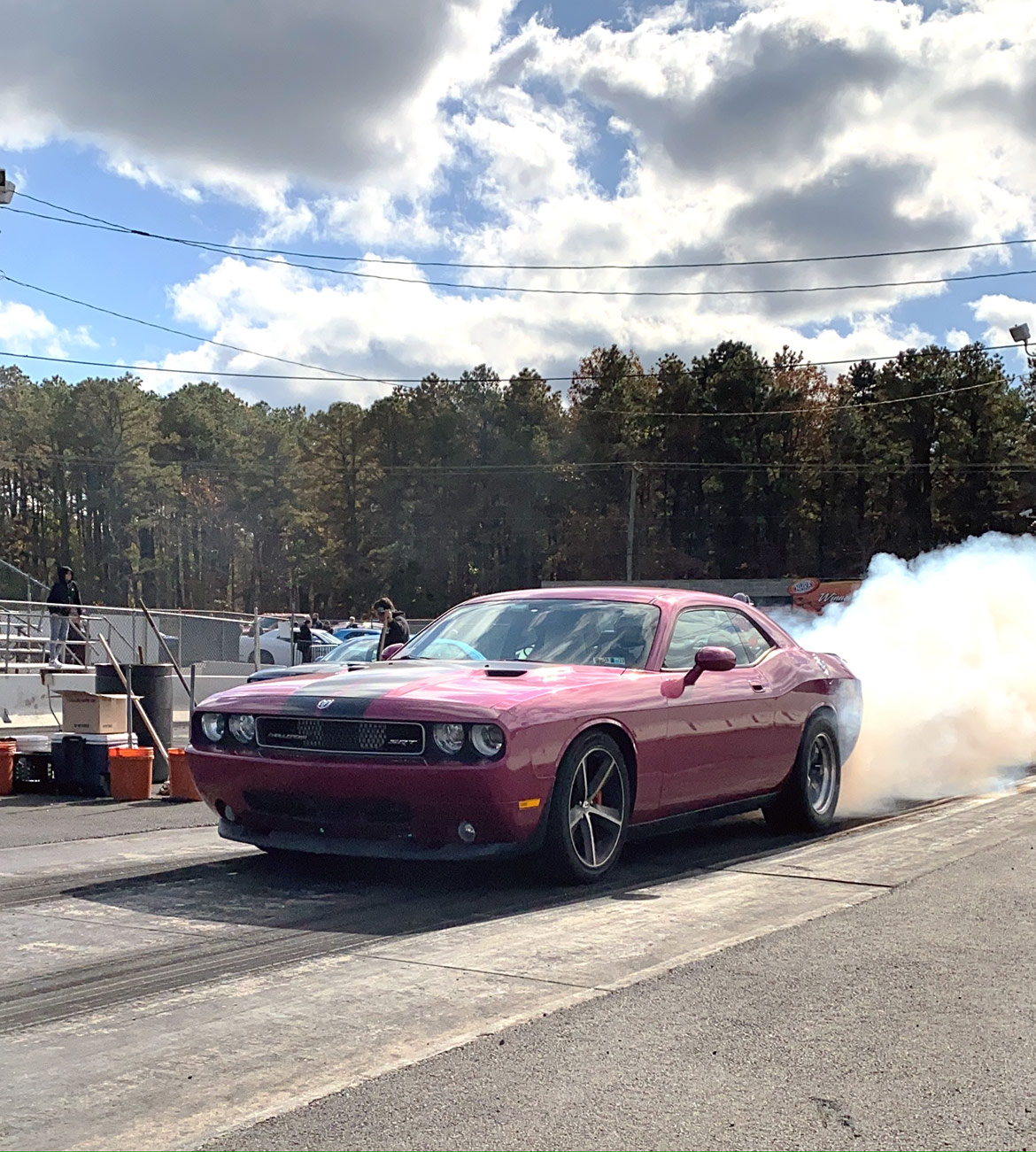 VanHorn's advice to rookie racers? "Listen to the OGs because these cars that they are driving were developed by the grass roots and the brand moves forward based on how we do at the track and how the culture evolves. These cars are designed from racing, and 90% of records are broken here at Modern HEMI Shootout."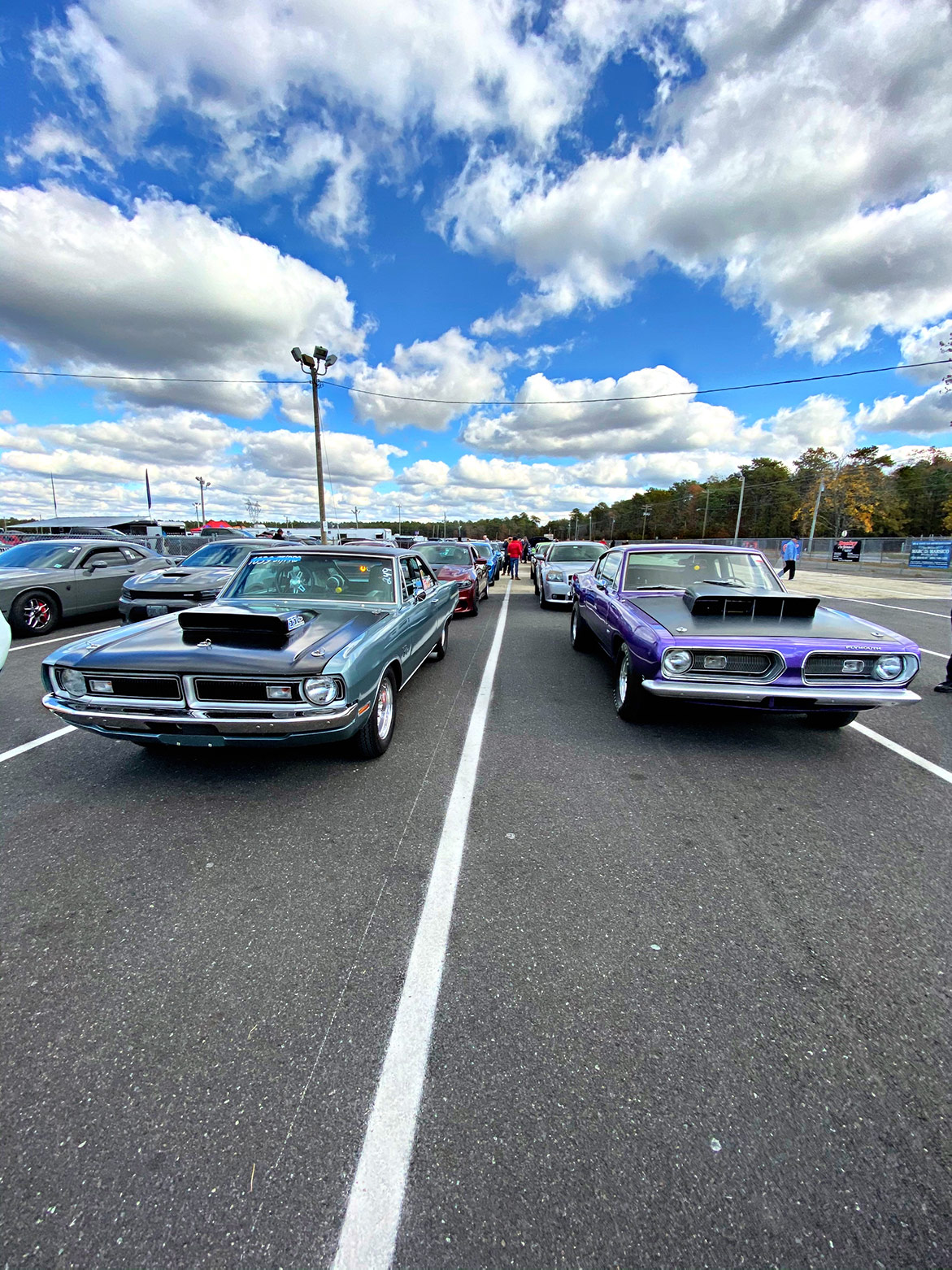 Once the drivers meeting is complete its time to, as VanHorn shouts, "Shut up and line up!"
At this point, drivers qualify for their brackets and have an opportunity to swap out after their first qualifying round if they decide they want to be in a different group for the day.
Some buddies and I attended the Modern HEMI Shootout event at Atco Dragway in New Jersey. During our time track-side, we witnessed cars make passes nonstop all day long. More passes means more fun, but it also means you get a chance to develop your skills and dial in your ride. Though records typically aren't set on the first pass off the trailer, this weekend the Redeye record was. The racers intensified as the day went on, and we feel that is a direct result of how the event is set up. The price for this type of track rental is higher than a generic track day, but with a small specific group, it's worth the price. Not to mention there's a chance to bring home hardware and cash.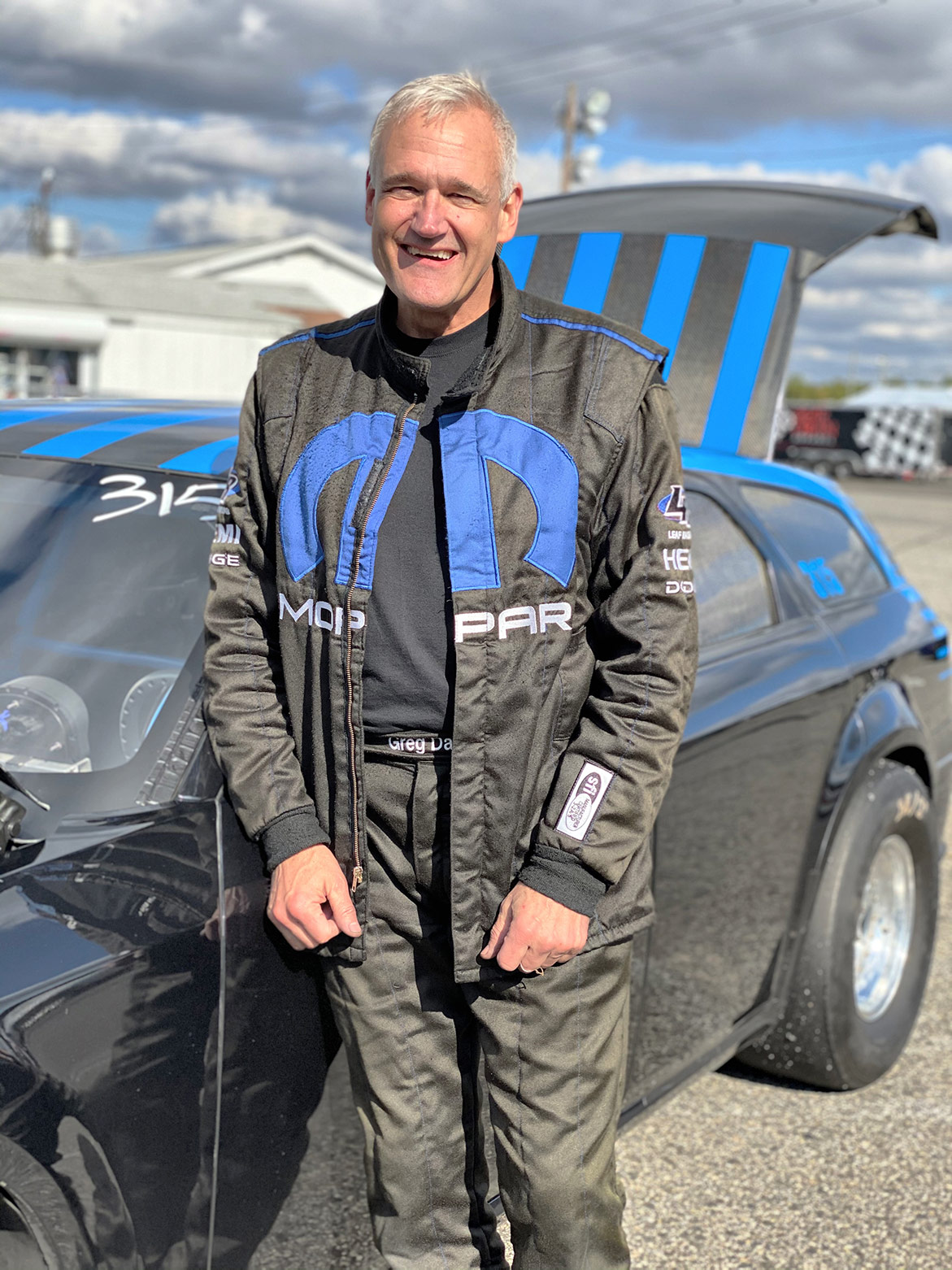 When I spoke to VanHorn, I asked him, "After all these years, what has the ability to wow you and catch your attention?" VanHorn replied, "I've seen some close races, so close that the same exact time popped up for both lanes." He's seen more records broken than he can remember. "One of the amazing things to see is growth over the years. New comers learn quickly and a lot of these cars are putting down faster times at every event".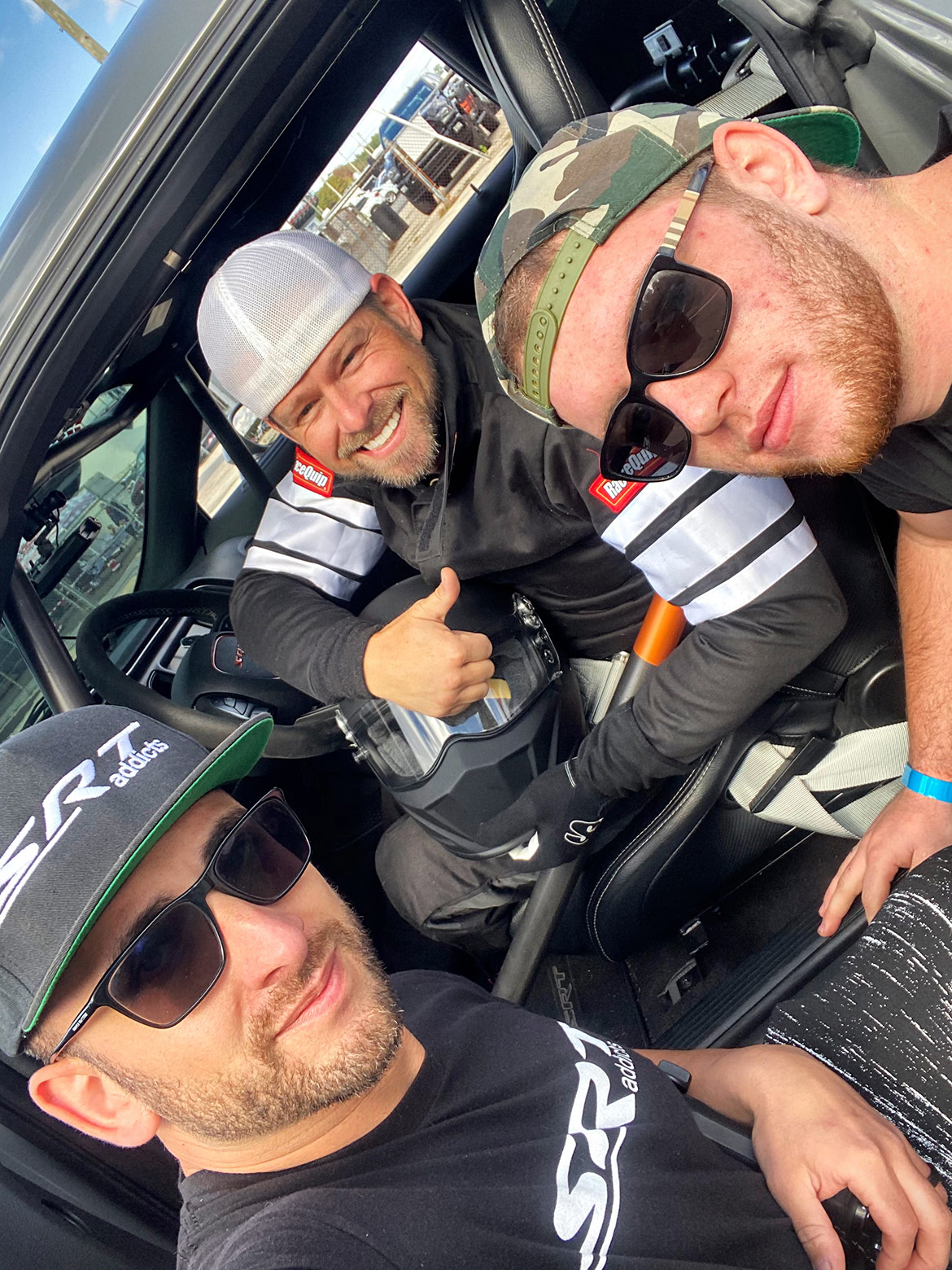 A major highlight of our time at the Shootout was when we were able to connect with the owners of these amazing builds that we follow on social media. Through these social media accounts, it's easy to feel connected to the car, but not to the people. Meeting the owners and creating these in-person connections with one another strengthens our community. Even though the Shootout is a competition, everyone helps one another. We saw one driver lend out his drive shaft, and another overnight parts for a fellow racer. Modern Street HEMI Shootout can easily be mistaken for Mopar Family fun day and it reminds us of how proud we are to be a part of this brotherhood of muscle while forming life-long friendships.
By: SRTaddicts
Dan's Challenger Specifications
2009 Challenger SRT8
Twin 76mm Precision Turbos
6.4 limited edition prototype block for Mclaren Thitek Heads
6.1 Ported Manifold
Diamond Pistons
Callies I Beam Ultra Rods
Turbo 400
E85
Driveshaft Shop Axles and Driveshaft
1300Whp
List of Classes
Bracket
Super Pro
9.50
10.50
11.50
12.50
Hellcat
Demon
Rookie