Few things mimic the feel of cruising down the highway with the radio on and the convertible top off. It's the perfect open-air driving experience for so many car enthusiasts, and it's no surprise why. It's also not surprising that the upcoming Barrett-Jackson auction in Las Vegas will have several classic and custom convertibles to bid on! Here's some we're most looking forward to watching head down the block.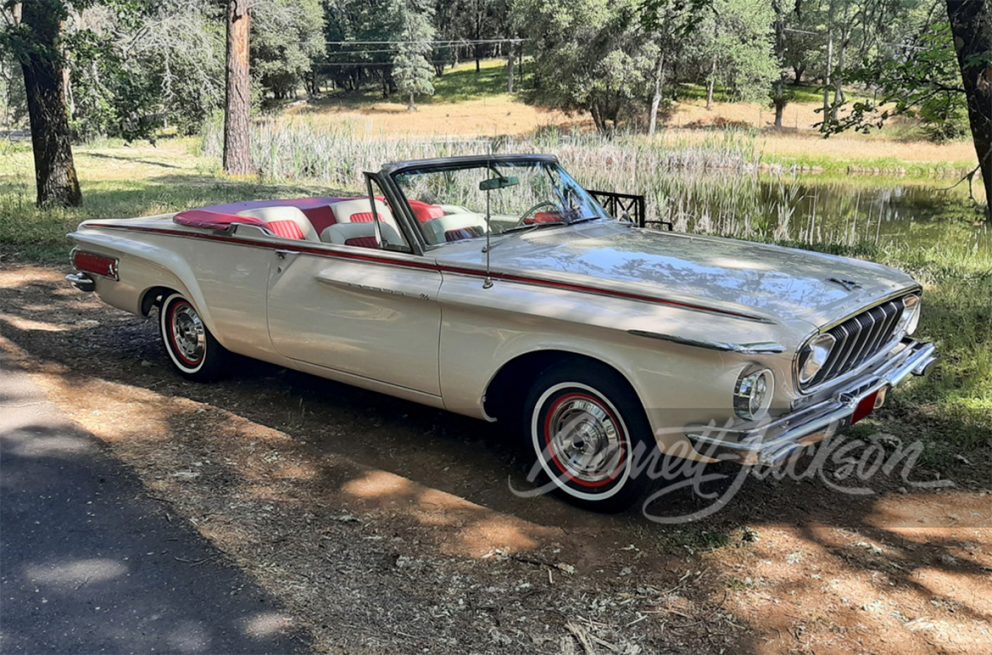 Rare vehicles are always highly sought after. And for some people, convertibles are too. That's why this 1962 Dodge Polara 500 convertible may be the exact vehicle several bidders are after. It includes its original engine and is a one-year-only body style. It gets a couple bonus points too because the convertible top is new and handmade!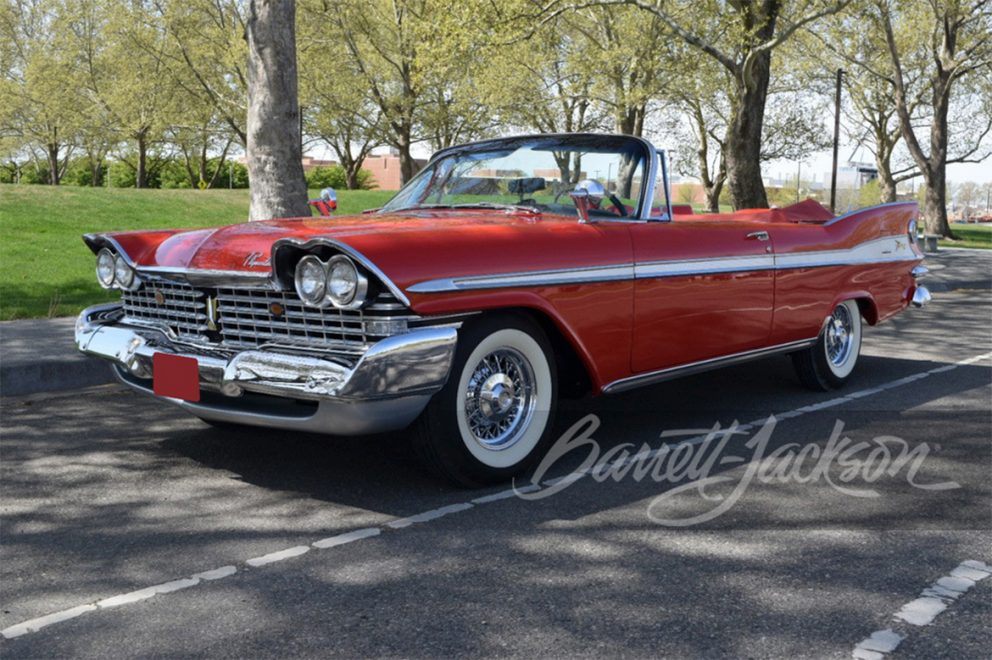 This 1959 Plymouth Sport Fury convertible doesn't look like a vehicle. It looks like a memory to us! The kind of memory where you hop into the car and drive with the top down in the summertime on your way to pick up a burger and milkshake from the local black-and-white checkerboard floored diner. See what we mean? And the fact that it used to be a part of the John Staluppi Cars of Dreams Collection and holds a number of awards is the cherry on top of that milkshake!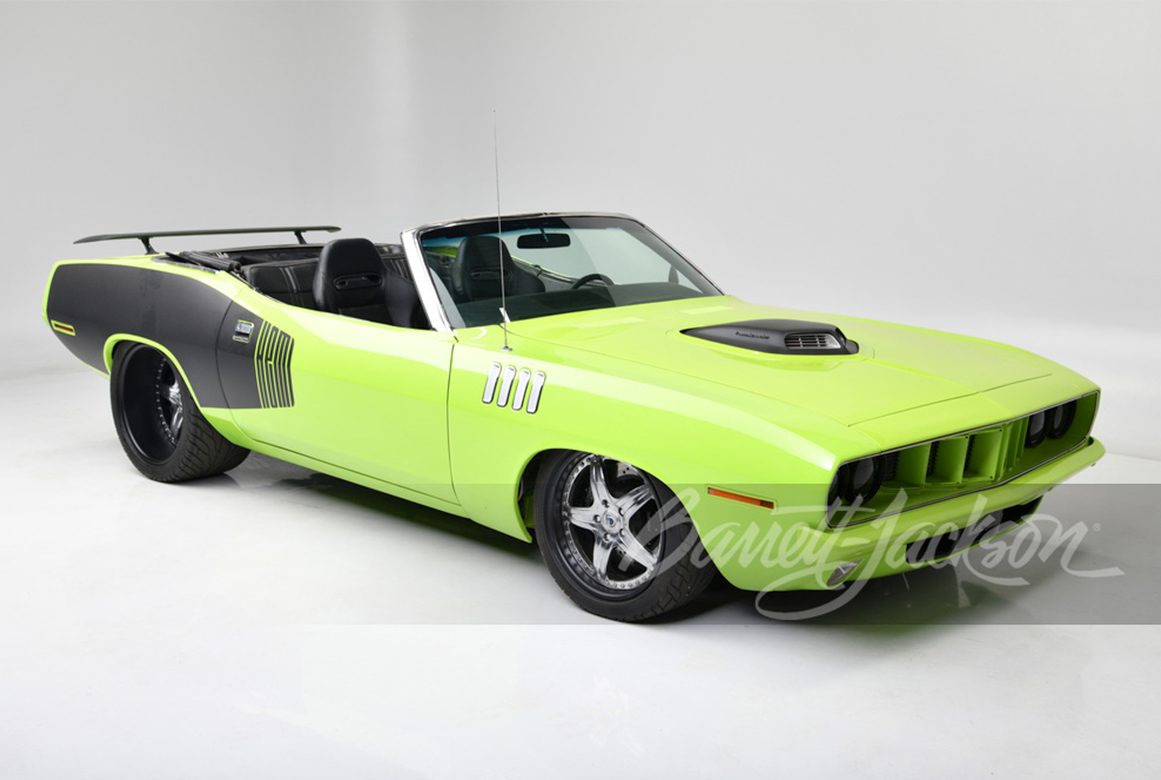 A Plymouth Barracuda is one of those vehicles that still looks good, no matter the build. Because it's hard to take away an automotive spirit that runs as deep as that. To prove our point, check out this 1971 Plymouth Barracuda custom convertible. It's nicknamed "Killer" and has undergone a full rotisserie custom build — with the photos to prove it!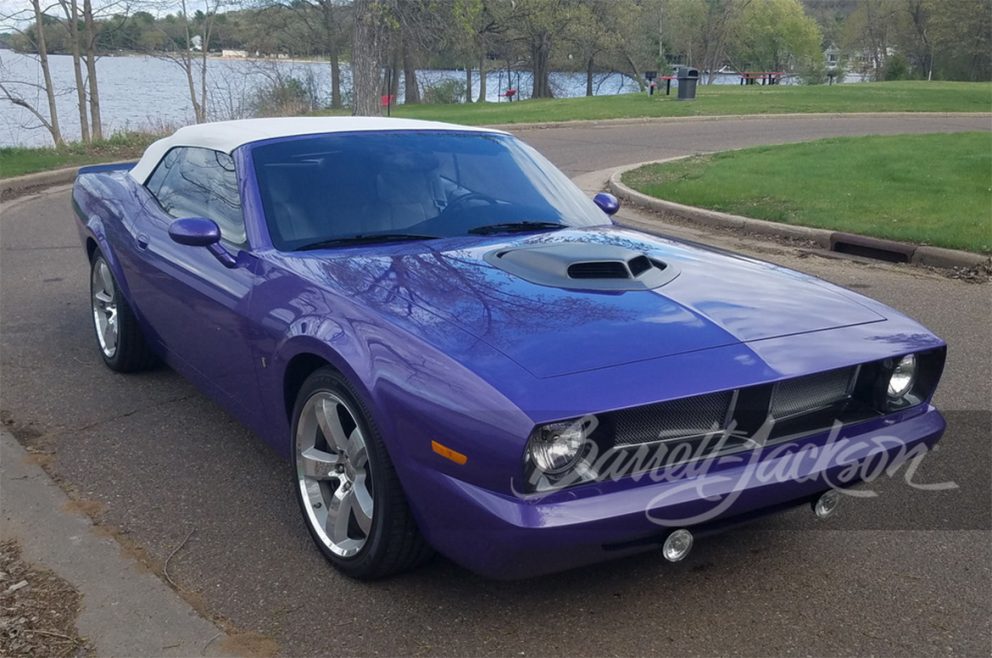 We love the philosophy behind this 2007 Dodge Charger custom convertible! If the exact vehicle you want doesn't exist, build it! Some custom builds can look a little out of place and/or like they aren't seamless. But this modern-day convertible looks like it could be an actual production car!