Mecum is headed to Tulsa, Oklahoma, this weekend and there are some interesting Dodge and Plymouth vehicles up for grabs. Since race season is in full swing, we thought you might want to take a look at this rare race machine, a 1963 Plymouth Savoy Lightweight "Alcoa Presents".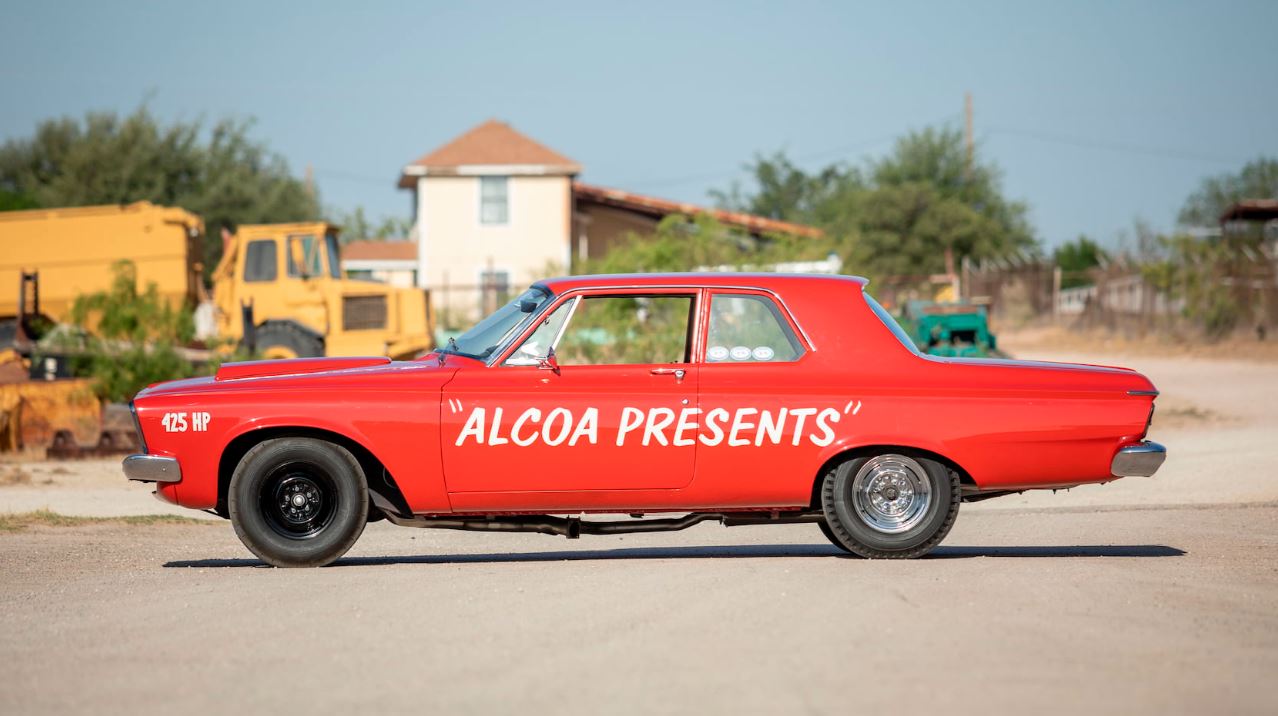 Back in 1963, Chrysler was looking to redesign the '62 Max Wedge Plymouth and Elwood Engel lead the charge. The company had just introduced a set up aluminum body parts and the battery was moved to the trunk for displacement purposes and to meet ACCUS' new 7.0L limit, making it the first year for the legendary 426 CI displacement on the Plymouth Super Stock Max Wedge, as well.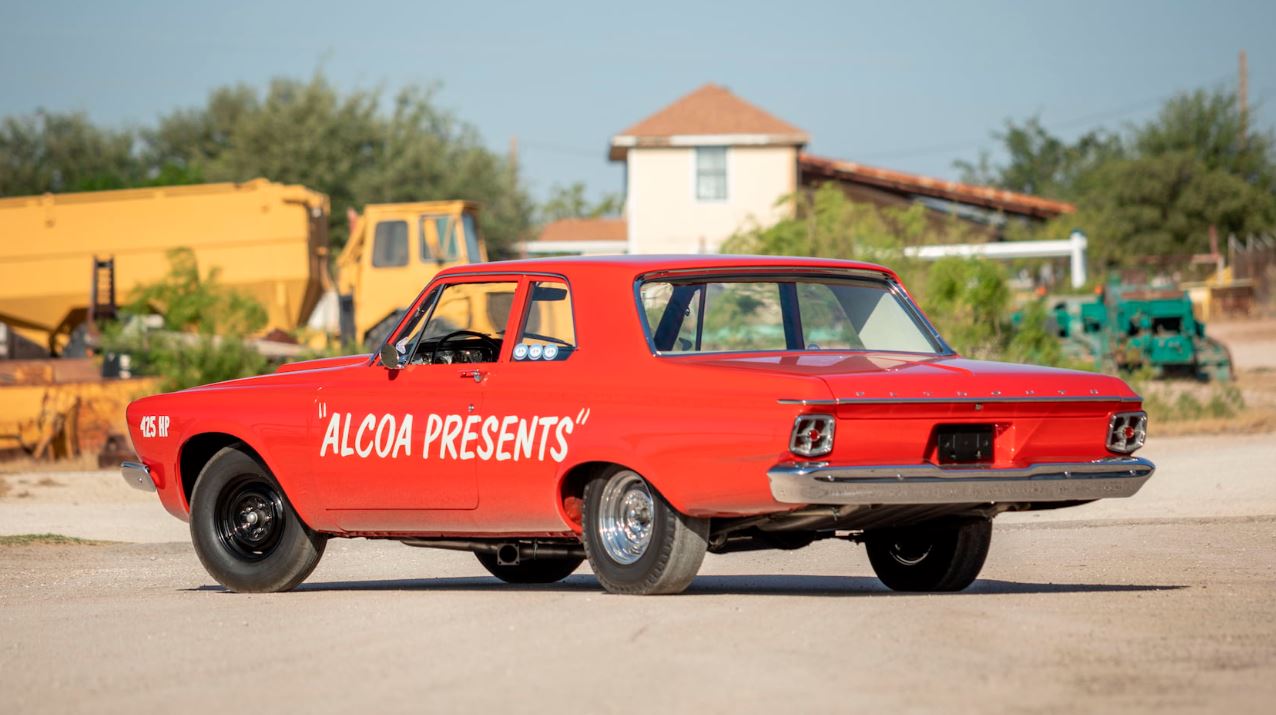 This car was rebuilt to 1963 race specifications and features the 13.5:1 compression 426/425 HP RB-series engine, dual Carter 4-barrel carburetors, cast-iron headers and dual exhaust with bolt-on cutouts. It is also backed by a heavy-duty pushbutton TorqueFlite® transmission.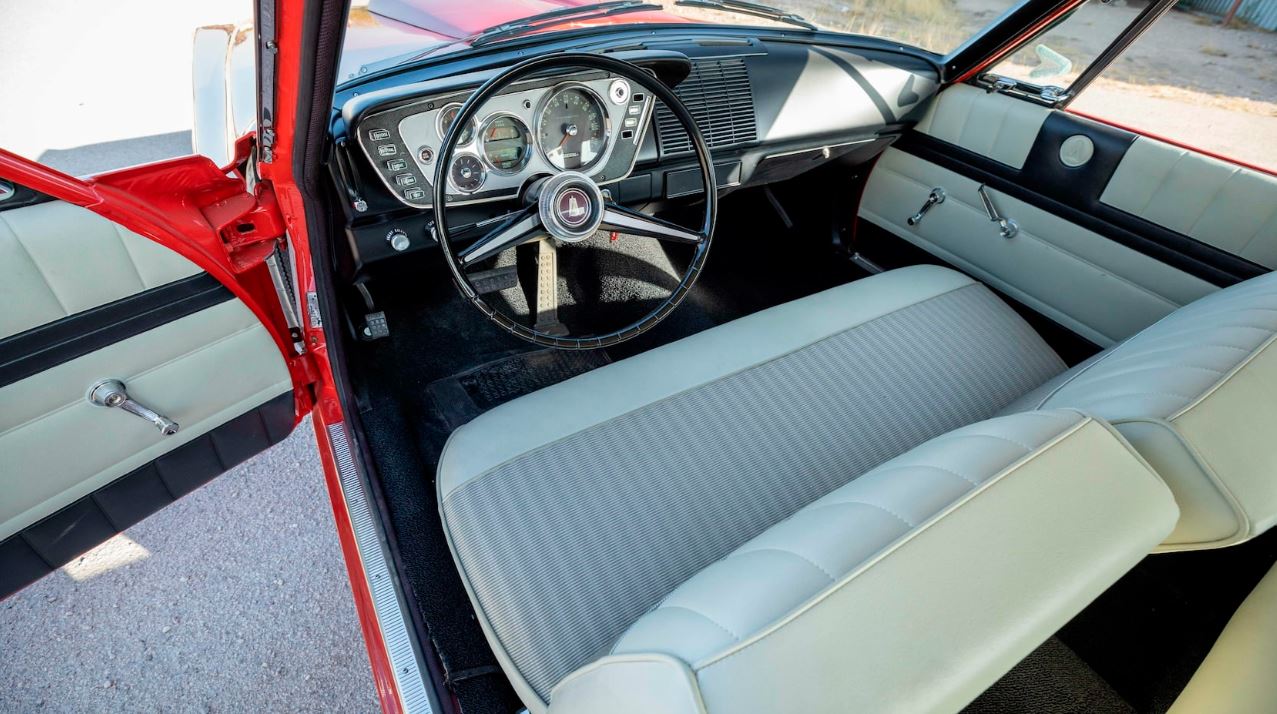 In typical racecar fashion, the interior isn't much different than the standard passenger cars offered in the same year; however, this car is sporting both the radio and heater delete, making the roar of the engine the music.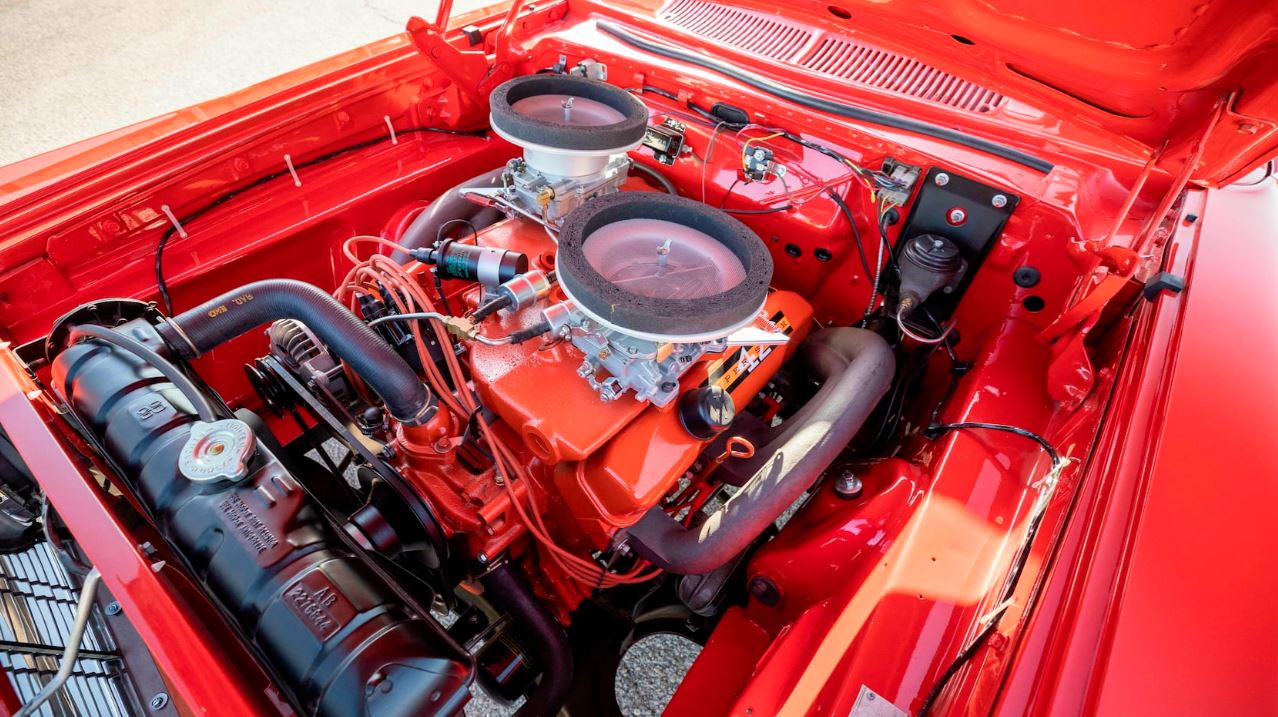 "This car was discovered by Tommy Cronk sans driveline as a well-preserved original still owned by the man who had raced it; Cronk then had it restored by Dan Ambrosio of Denver, also acquiring many of the rare pieces needed to make the Plymouth correct to its era. The 1963 season was a season in which Chrysler truly dominated the upper echelons of drag racing, and the Golden Commandos, Melrose Missile and Hayden Proffitt were among those racing these cars. A factory lightweight with excellent reconditioning, "Alcoa Presents" is a wonderful representation of Mopar®'s early racing evolution", says Mecum.
This will be the first time Dodge is bringing their Thrill Rides and Power Party to this auction, so if you happen to be at the auction this weekend, be sure to take the thrill ride of a lifetime. And if you've been wondering what it's like to drive an SRT® Hellcat, make sure you register to be a part of the Dodge Power Party, where you will be in the driver seat competing with others for cool prizes!