Every year, the Chrysler Employee Motorsport Association hosts a car show at FCA's Auburn Hills campus. This year, the proceeds went to the Leader Dogs for the Blind. The crowd was a little light compared to past CEMA shows due to the possibility of rain on the radar, because we all know cars melt when they get wet, right? Still, there was plenty of awesome-ness in attendance. To be honest, I am constantly blown away by the quantity of quality cars that are in metro Detroit. Early that morning, my Dodge Challenger SRT® Demon and I dropped in on a Cars and Coffee event at M1 Concourse on Woodward, which was playing host to over 1,500 cars. Meanwhile, a five-minute drive away, the CEMA Show was boasting a crowd of top-notch hot rods and muscle cars.
While it's a show open to all makes and models, the CEMA show always has a very high Dodge/Mopar quotient. A handful of FCA's top designers were on hand to pick their favorites, and @TrostleMark actually arrived in the "Fortuna's Gold" Scat Pack Shaker Challenger built by Dodge for SpringFest last year. Here it is next to @black70rr's Rum Running Road Runner.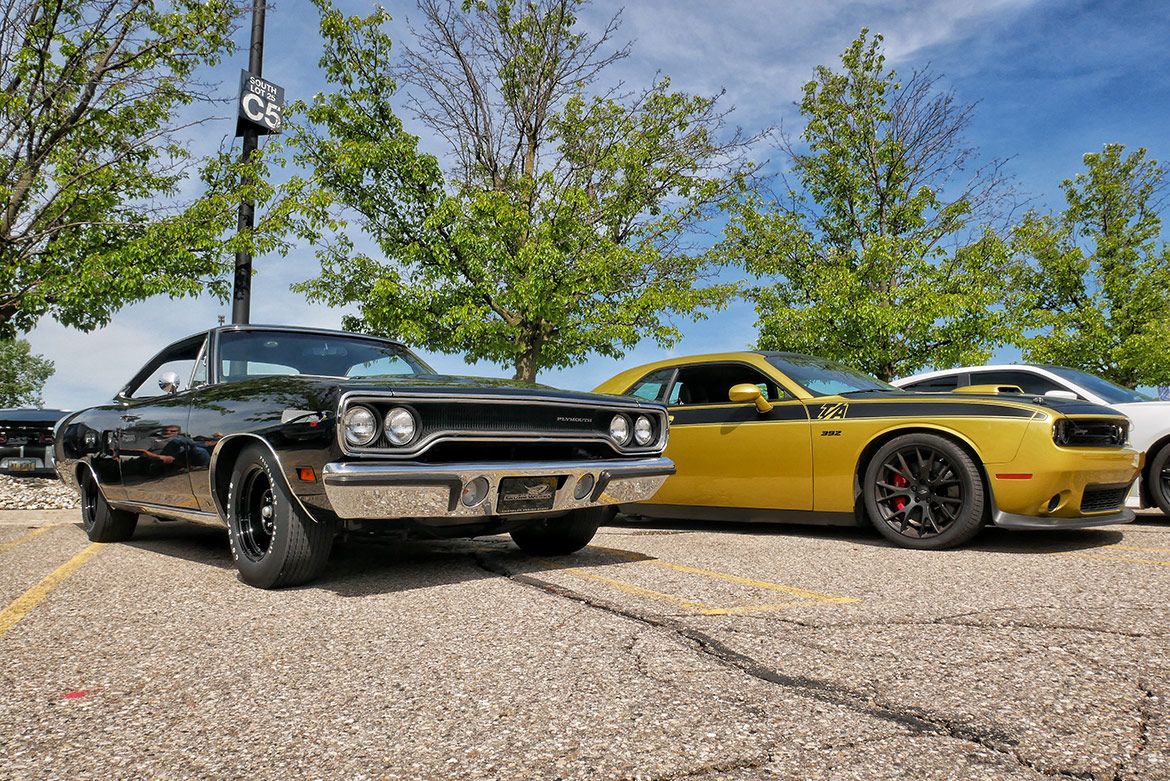 @gsnider73 has one helluva Dakota R/T. The original 360 is long gone, having at some point been replaced by a 392 HEMI® engine. Then last year, Greg said f-it and went full crazy with an SRT Hellcat swap!! The car is a manual, with a T56 6-speed. The swap is clean and the truck runs easy mid-11s in the ¼-mile. As for the sound? It sounds glorious, of course!

Another truck I had my eye on was the Red Ram HEMI Power Wagon built by FCA engineer Steve Williams. Incredible eye for detail.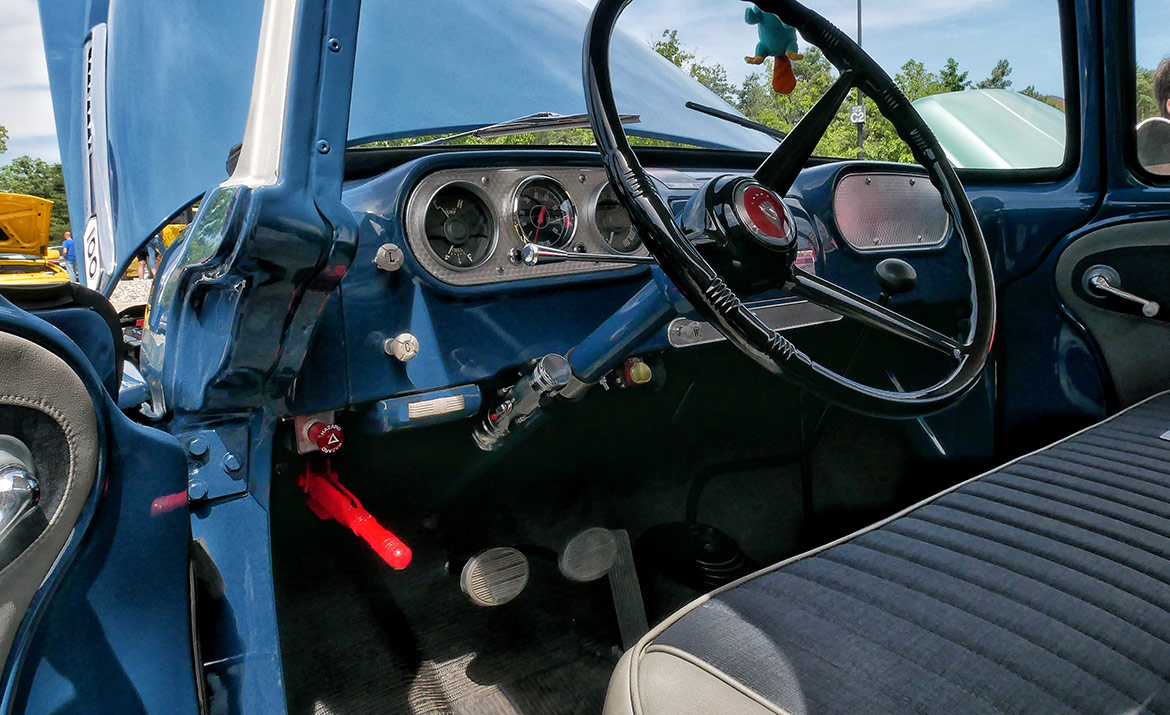 One of the cars the crowd congregated around was the so-bizarre-it's-cool '67 Barracuda built by George Barris for the movie Corky's.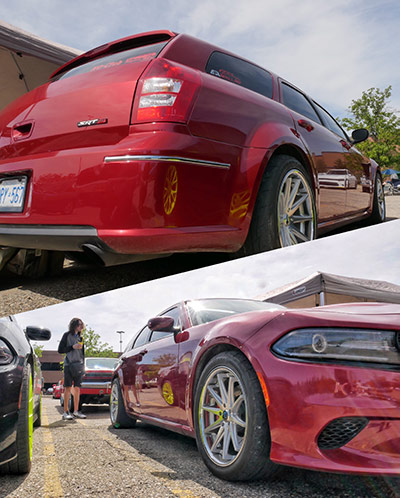 Speaking of bizarre and cool, this modern take on the Magnum SRT8® is sick.
As I was getting ready to leave, I was talking with a couple of friends about the Dodge Challenger SRT Hellcat Redeye. I think the narrow body version will be a collectible one day as most of the SRT Hellcat Redeyes are widebodies. Wouldn't you know it, just as those words came out of my mouth, a narrow body SRT Hellcat Redeye pulled in!
If your car is in the gallery below and you have an Instagram handle, be sure to add it to the comments below!