The annual North Oakland Mopar® Muscle (NOMM) event has been a tradition for decades as it kicks off the Motor City car show and swap meet season for thousands of diehard Mopar enthusiasts. It's a rite of passage for many to get their vintage vehicles out of the long winter storage and hibernation, or to clean out their garages or storage units and round up those vintage parts and bring to the event to sell. The NOMM event has been a part of the Detroit Mopar scene for many decades and the location has been moved around due to the show's growth. In recent years, the NOMM show has been held at the old historic Packard Proving Grounds located north of Detroit in Shelby Township. This facility has been around since 1927 and has been registered as a State of Michigan Historic Site. While the old test track has been plowed under to make for modern suburbia sprawl, many of the historic buildings still remain on the property that house iconic cars and engines of Packard's illustrious past.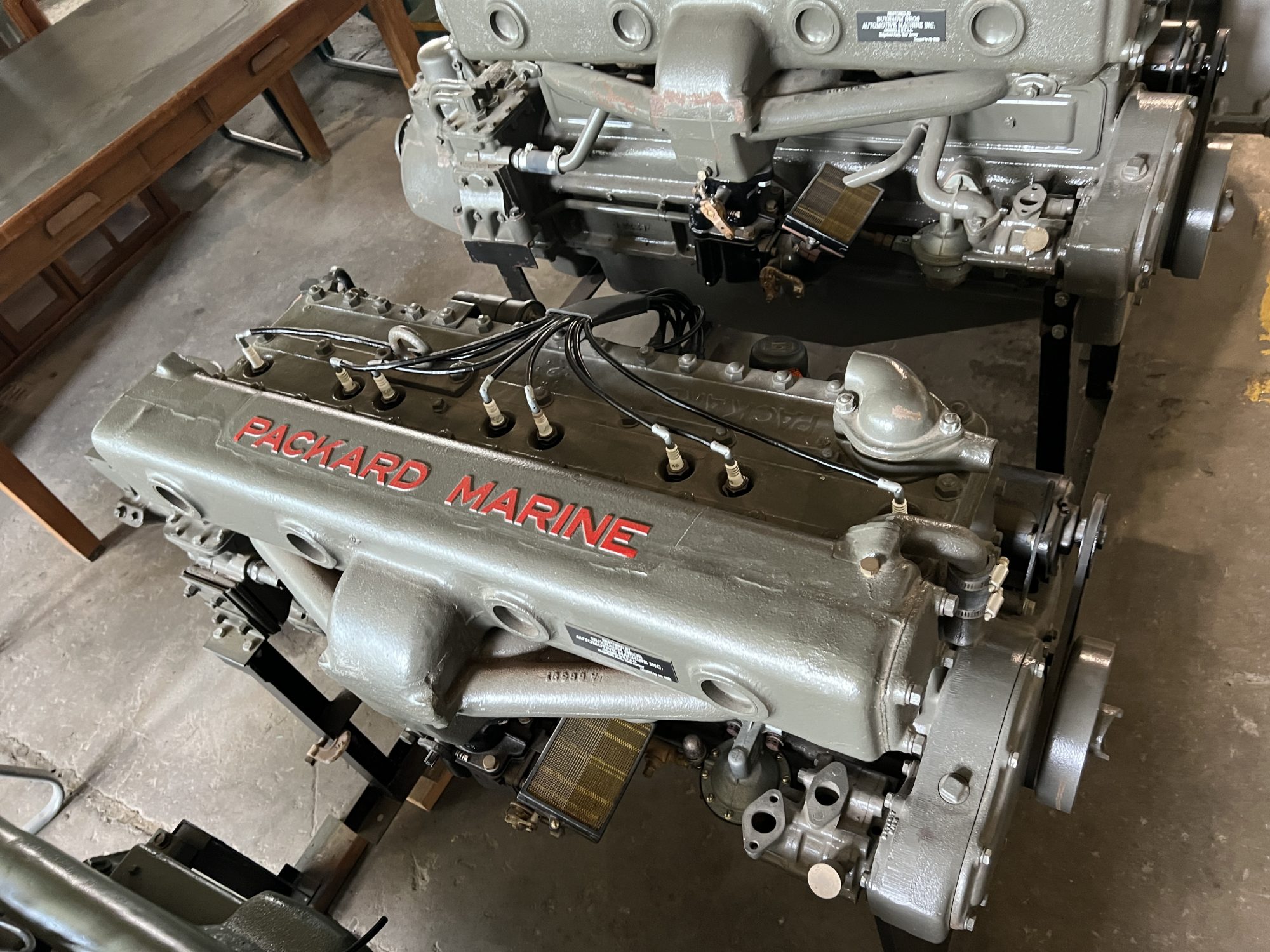 Putting this year's NOMM event together takes a village of hardcore and hardworking volunteers and leading this merry band of passionate Mopar gearheads is Marc Rozman. He's been a part of the Mopar hobby for decades and his mint 1969 Charger R/T is a stunner. Growing up in a Chrysler family set the stage for Marc to become ingrained in the brand and he recently retired from a long career in Chrysler Engineering. Marc has also been a member of the North Oakland Mopar Muscle Car Club since 2001, along with the Walter P. Chrysler Club (WPC) for even longer. His smiling face and friendly demeanor has been a part of the Detroit Mopar scene as long as we can remember. "I attended my first North Oakland Mopar Muscle Car Show in 2001 when it was held at the Mopar Centerline parts Depot," said Marc. "Joined the club shortly after that and helped mostly with the photo coverage to document the show. I volunteered to be a judge a few years later. I'm a believer if you are joining an organization, you should be doing your part to help out were needed and make it a great group." And Marc has gone above and beyond in supporting the local Mopar car hobby and making sure this event goes off without a misfire. "We have a good relationship with the people at the historic Packard Proving Grounds as the grounds make for a great outdoor car show event like ours and we all benefit from the usage," noted Marc. "We have traditionally held the North Oakland Mopar Muscle show and swap the last Sunday of April, with the risk of colder weather and the fact that many people do not get the cars out of storage till the first of May, we have tried different dates. This year's date became available and worked out very well, fortunately."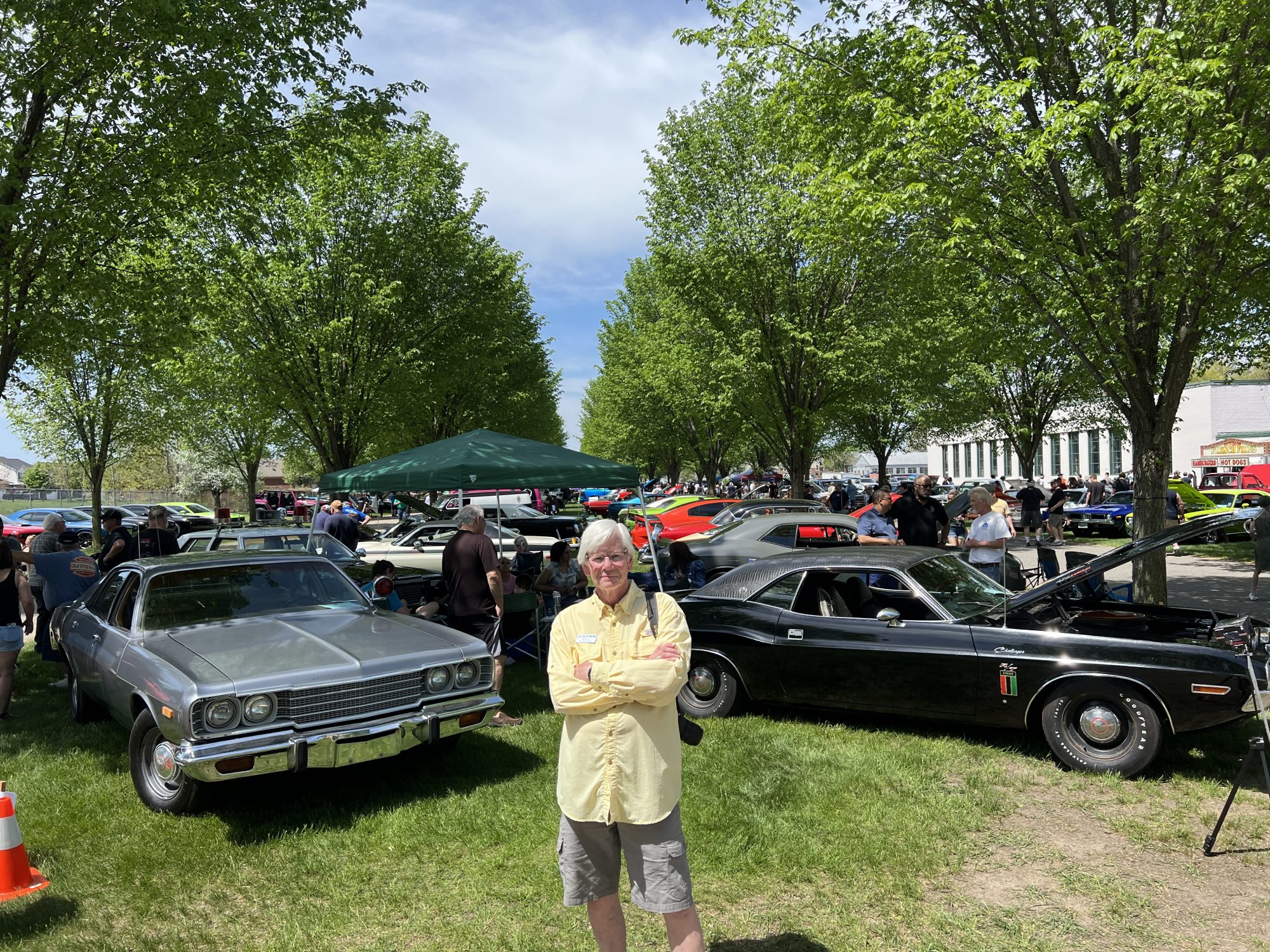 As the founding members of the NOMM began to retire, Marc took a lead role starting in 2013 in organizing club events that included car shows and swap meets. Marc's hard work has paid off as this year's event at the Packard Proving Grounds had over 242 entries, a new record for this show. While there's no specific number of spectators that came through the gates, the show was packed as the variety of old- and new-school Mopar machines was phenomenal and fans got to get a close-up look at some rare and iconic muscle cars and check out the swap meet looking for parts to complete their own restoration projects. "We invited Greg Qualls to bring out his father's 1970 Dodge HEMI® Challenger R/T SE to the show, the car was best known as 'The Ghost' in its day. It was added to the National Historic Vehicle Register last year, a very high honor for a vehicle. Since 2009, 30 vehicles have been added to the National Historic Vehicle Register, a program created in partnership with the U.S. Department of the Interior and Library of Congress," noted Marc.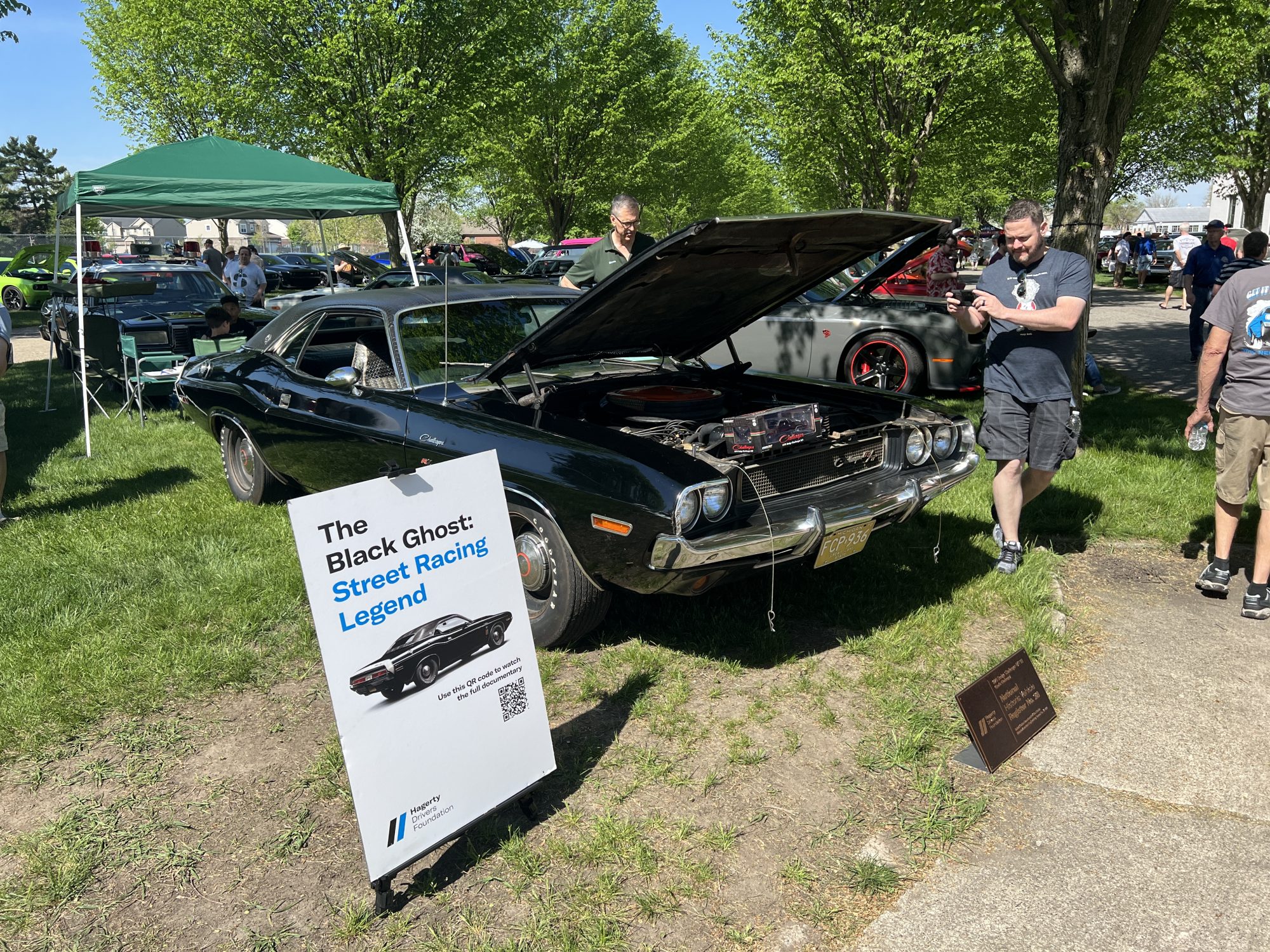 Another notable car at the show was Judy Lilly's 1967 Plymouth Belvedere Street HEMI engine-powered vehicle. This was the first Mopar vehicle to be campaigned by this trailblazing lady drag racer who would go on to be known at "MISS MIGHTY MOPAR". Now owned by Richard Gottlieb, he hauled this rare piece of racing history from his hometown in Ohio.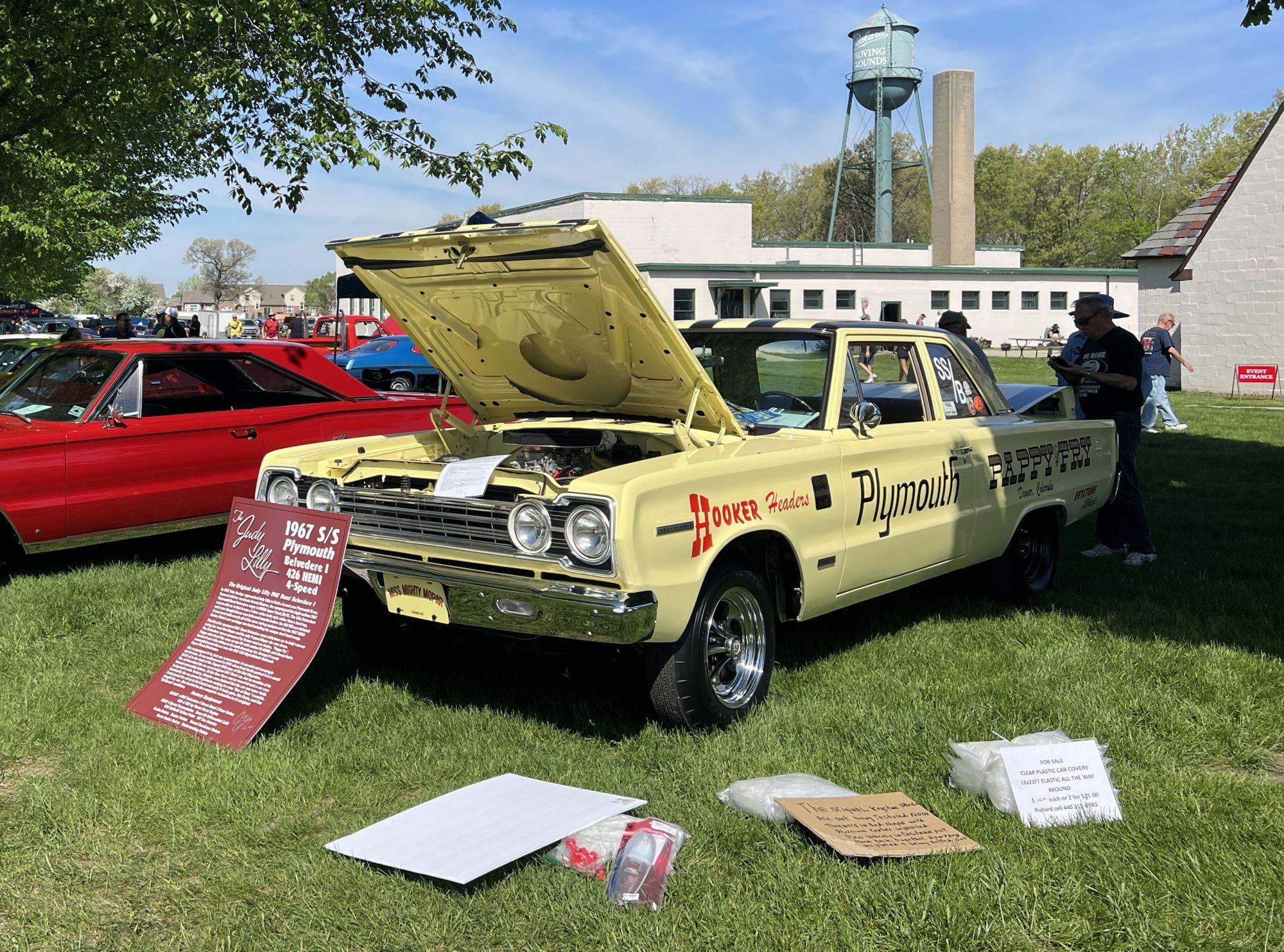 Another participant at this year's show was Mike Rathsburg from Clinton Township, Michigan, as be brought out his rare and stunning 1968 Plymouth Barracuda 340 Formula S. It's a unique car with special order paint from the factory. Called "Omaha Orange", this color was not listed on the consumer catalogs and dealer marketing materials as it was a "fleet only" color. Apparently, a Chrysler/Plymouth dealer in California wanted some orange cars on his lot to make people stop and check out the dealership with the intention of increasing showroom traffic. Mike has been a NOMM show regular for many years and tries not to miss the "season opener" if possible. "After being cooped up all winter, this show is always fun to attend. It's a great time to see old friends in the hobby and check out new cars that folks have just bought or have been restoring for a while. It just makes for a fun day checking cool cars and seeing people," said Mike.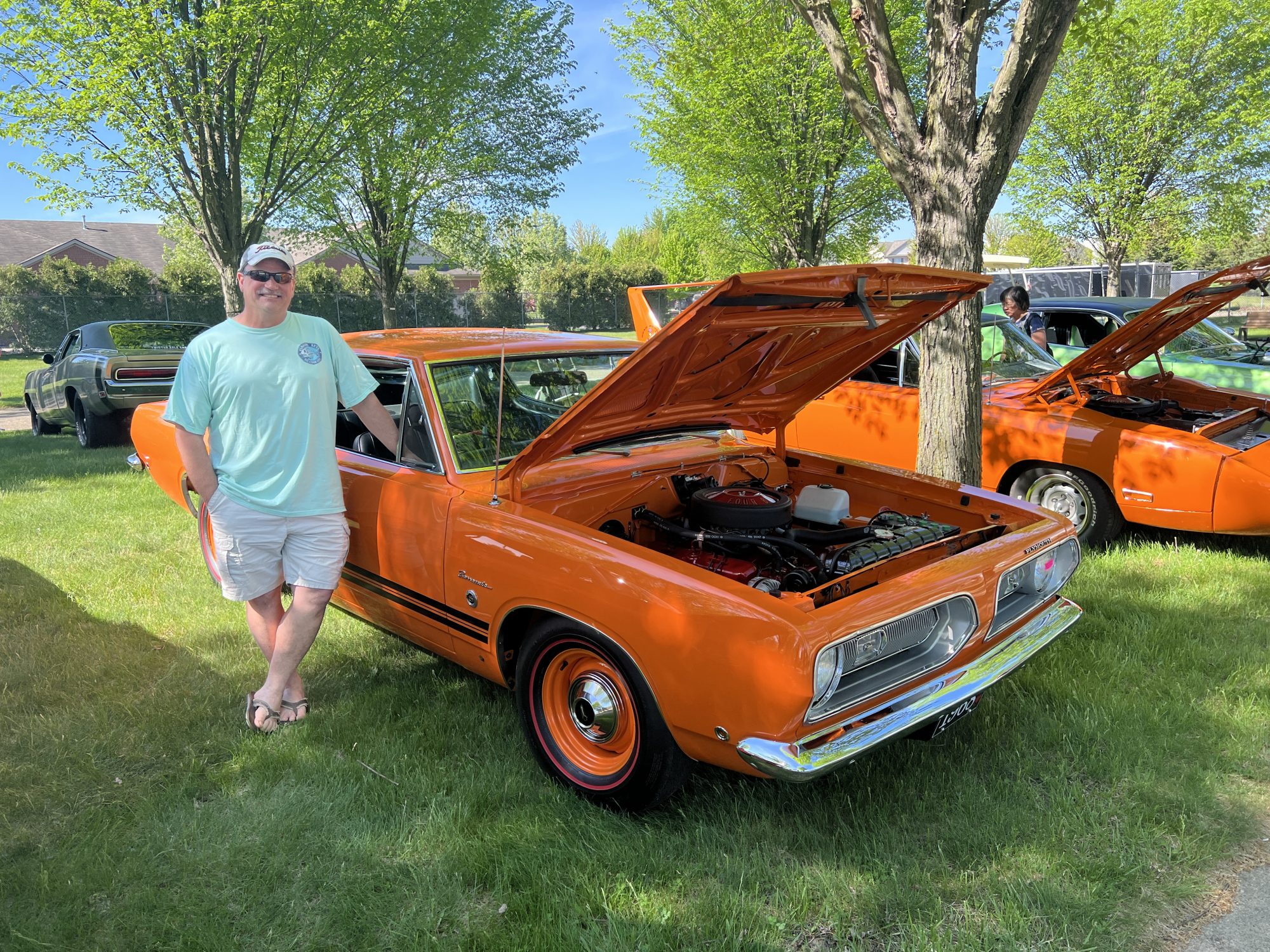 Bill Adams, another longtime Mopar fan had his very cool and rare 1970 Dodge Coronet R/T convertible at the show. Powered by a 440 Magnum, it has plenty of power under the hood to motivate this two-ton machine. The Coronet R/T was considered more of an upscaled performance car with more luxury accoutrements over its lower price Super Bee cousin, but someone ordered this Coronet R/T with a 4.10 Dana Axle that's more suited for drag strip duty than cross-country family road trips. "I've attended virtually every one of the shows for many years," said Bill, a Chrysler retiree who ran the SRT® shop back in the day that created the Viper, Ram SRT 10 and many other fast factory hot rods. "If you have a Mopar, you want to come to this event!"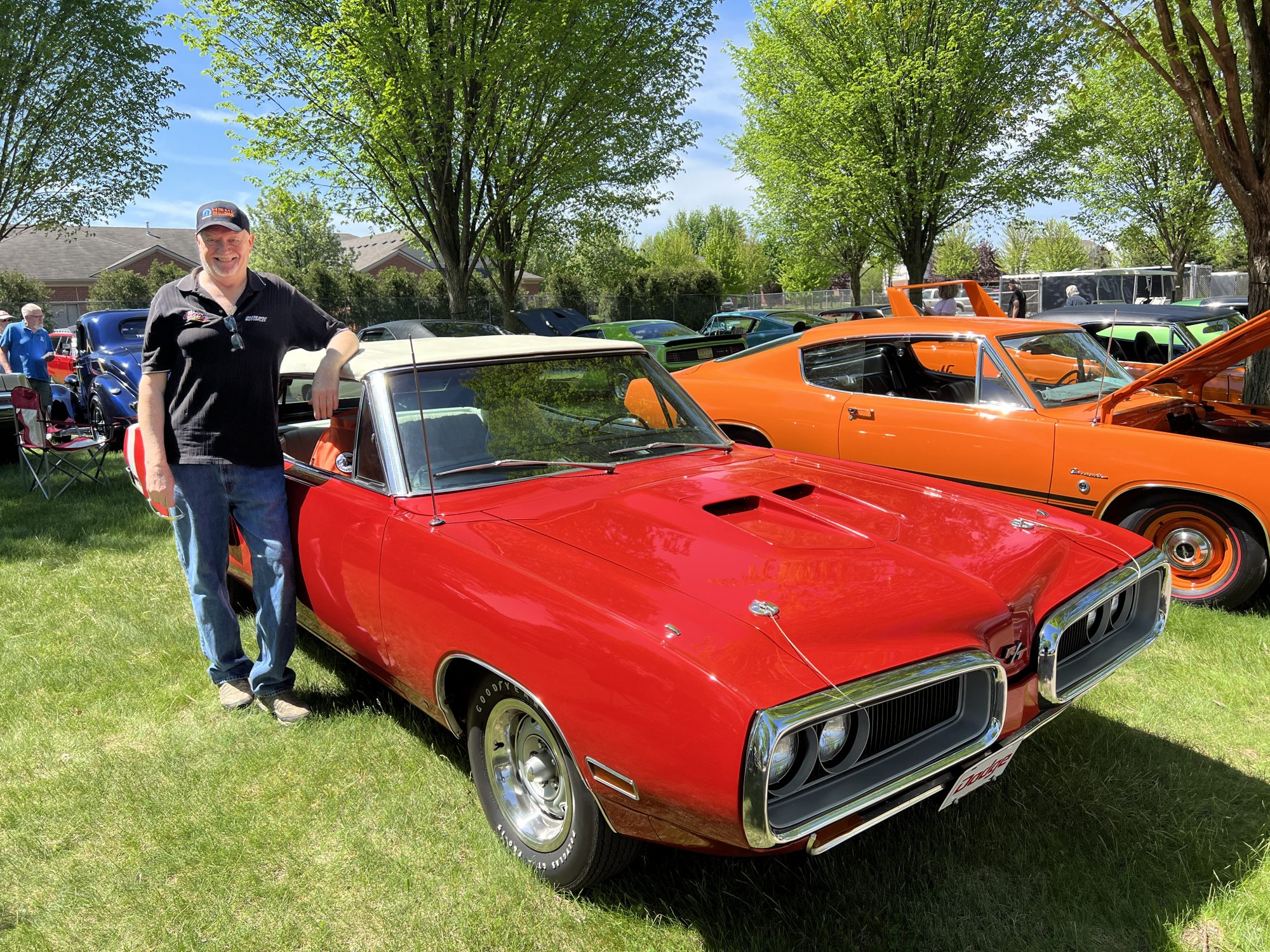 While the dates for the 2023 North Oakland Mopar Muscle car show haven't been announced just yet, you can go to their website for updates on all sorts of "happenings" in the Detroit area Mopar community. In the meantime, check out our awesome photo gallery of new and vintage machines that capture over six decades of mighty Mopar vehicles!
(008-044-photo-gallery)