Just like the '80s and the unlikely collaboration with Dodge and Shelby, the '90s sparked another interesting partnership. This one also ended up only producing a single model, but it was a very special car well before its time.
In 1970, Chrysler took a 15% buy-in into Mitsubishi Motors and began importing and rebranding the cars to sell in the U.S. These cars were far from impressive or glamorous, but did pave the way for some impressive vehicles to make their way to the streets bearing the Chrysler, Dodge and Plymouth names. By the mid-'80s, Mitsubishi wanted to bring their vehicles to America as Mitsubishi cars with their own dealerships and network, so production began in 1988 under the Diamond Star Motors partnership in the U.S. A new plant was built in Normal, Illinois, to facilitate production of both Mitsubishi and Chrysler versions of these vehicles and I have to say, for the '90s, they were pretty cool little cars.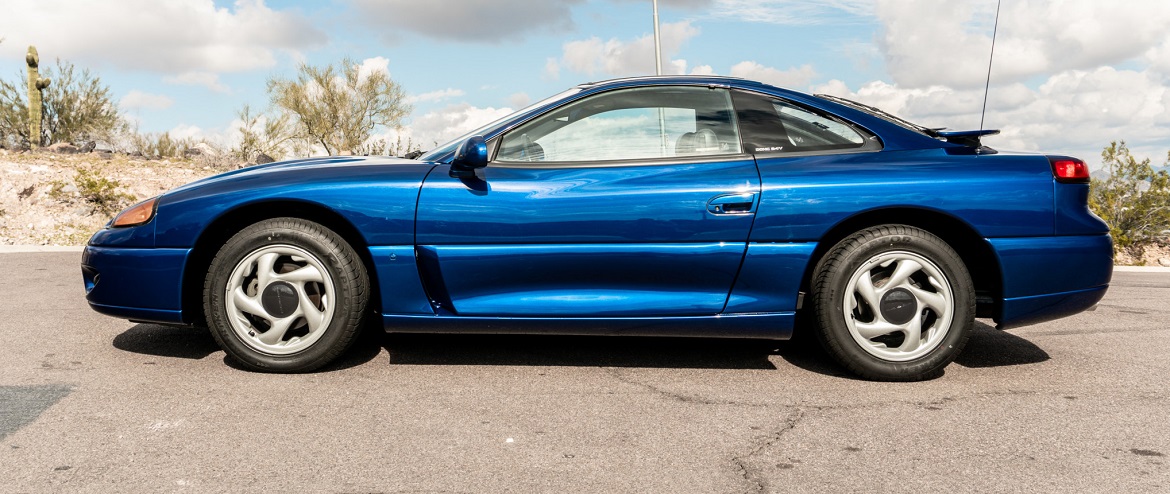 Chrysler sold their share of the company back to Mitsubishi in 1993, and luckily, continued on with a few joint vehicles. I'm talking about the Dodge Stealth/Mitsubishi 3000GT! The car was released simultaneously by both Dodge and Mitsubishi, but was for the most part a Mitsubishi vehicle. In many ways, it was a car WAY ahead of its time. The first model year was 1991 and it came in four trim levels: Base, ES, R/T and R/T Twin Turbo.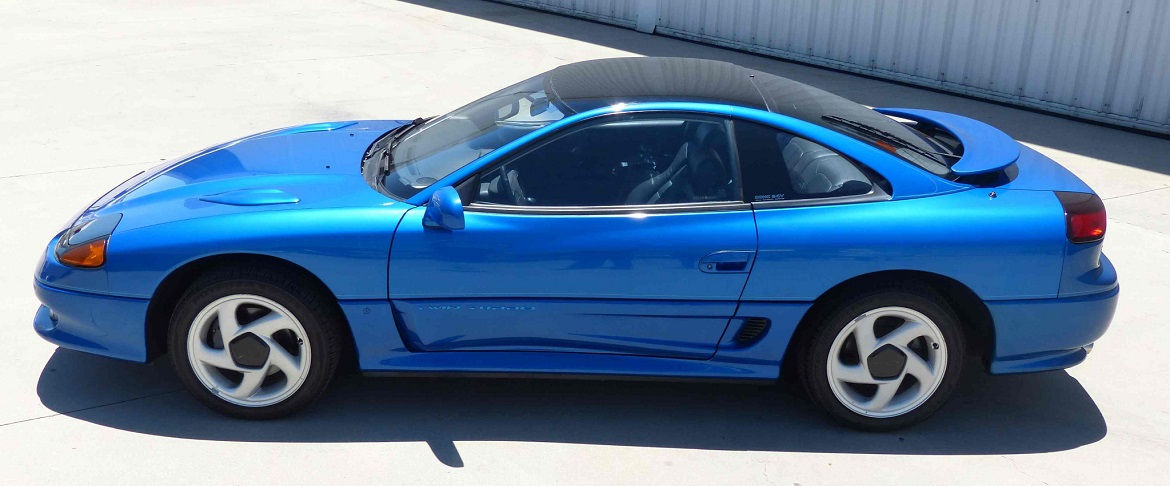 The Base model scooted down the road on the front two wheels with a single overhead cam 12-valve 3.0L V6 making 164 horsepower and 185 lb.-ft. of torque with a four-speed automatic or five-speed manual transmission. Not the most amazing specs ever. The ES was set up similar, but with a 24-valve dual overhead cam 3.0L V6 ripping out 222 horsepower and the same transmission options. We are getting a little better. The real star of the show was the R/T Twin Turbo. So let's go over it a little more in-depth.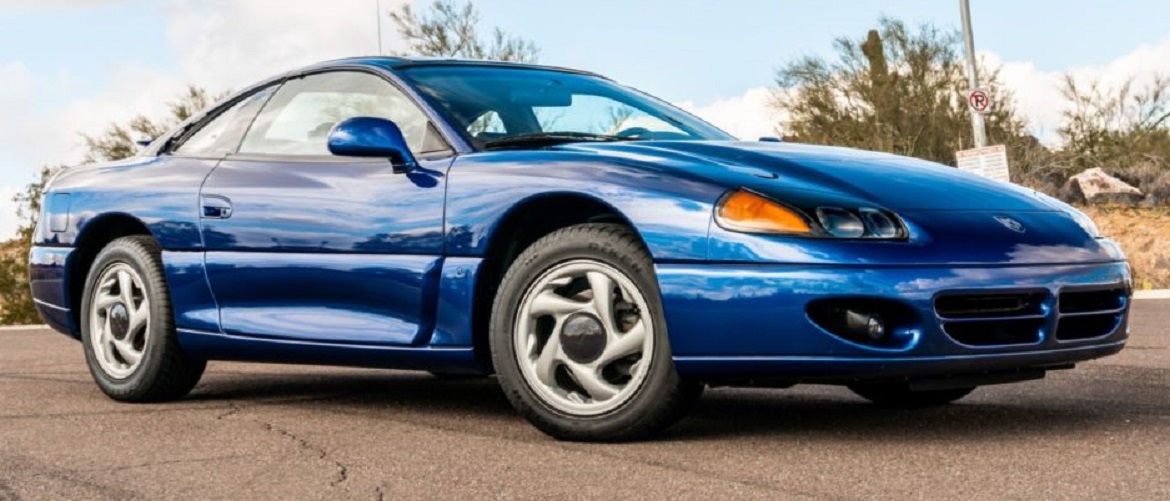 I do have some personal experience with the RT TT Stealth. I personally owned one and I have to say, I loved that car. The RT TT was powered by the same DOHC 24V 3.0L V6 but with, you guessed it, twin turbos! The latest revision of the powertrain before production ended resulted in 320 hp and 315 lb.-ft. of torque. For the '90s, 320 hp was pretty solid power production compared to the other cars in the market, especially out of such a small displacement V6 motor. The car was pretty aerodynamic, with a .33 drag coefficient; and just to put that into perspective, a 2001 Lamborghini Murcielago also has a .33 drag coefficient. It was significantly faster than something like the '94 Mustang Cobra, which had way more displacement. The last two years of production were the best years, with new refinements and upgrades each year of production. It was one of the few all-wheel-drive sports cars of the '90s. Most performance cars were RWD, with your occasional cool FWD. The full-time AWD system let the twin turbo stealth launch like a rocket with near-perfect traction at all times. It wasn't very common to incorporate AWD in the domestic performance market. To this day, hordes of people beg to have an AWD option available in the Dodge Challenger and Charger SRT® Hellcat.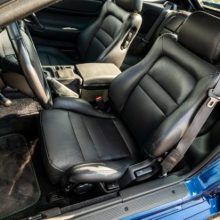 Another component that was slightly ahead of its time was the 6-speed manual transmission. It was not common to find a 6-speed manual in a car in this price range. Get this, the Stealth even had electronic controlled suspension. I have to admit, the fact that it was on there was really cool. We ARE talking about the early '90s here. While it did not seem to be as versatile and functional as the current electronic controlled suspension in the SRT Hellcats produced today, 20 years pre-Hellcat, it was definitely ahead of its time.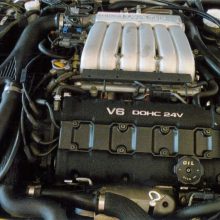 Four-wheel steering? Yes! Four-wheel steering. What? I don't even know of any cars out in the past decade that have a feature like this, at least not available in North America. The four-wheel steering system utilized turning rear wheels to help smooth out cornering. It was never something I could feel happening. Maybe I would have been able to feel it if it weren't happening? It may not be the most practical way to solve a problem, but the fact that this much thought and tech went into a $30k car in the '90s is still impressive.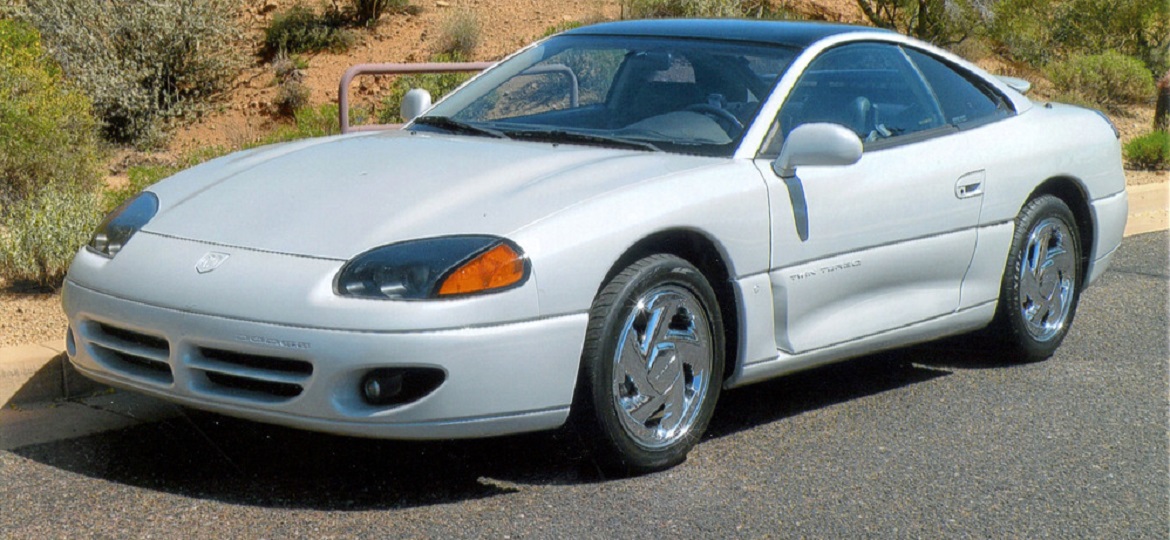 Once you start adding up all these cool little features, like DOHC, 24V, twin turbskis, 6-speed manual trans, 320 hp, low drag coefficient, AWD and all-wheel-steering, you get one pretty awesome performance machine. All of those were specs and features hardly found in other vehicles during the '90s. Toss in some fancy creature comforts like all-leather interior, glass removable targa top, digital dash, 18" wheels and a killer wide and sleek design. All this put together really made for an amazing street machine that could take down just about any other car being produced. It packed serious power, tech and appeal at a time when the U.S. automakers were in their "rebuilding years". The '70s were the glory days for The Big 3, the '80s were a sad state of affairs and the '90s weren't THAT much better. But this little gem really stuck out. For me, it still sticks out to this day. The '94 Dodge Stealth R/T Twin Turbo is one of my all-time favorite cars. It was slated to be the pace car for the Indy 500, but got kicked out of the running due to being considered more of an import than a domestic car.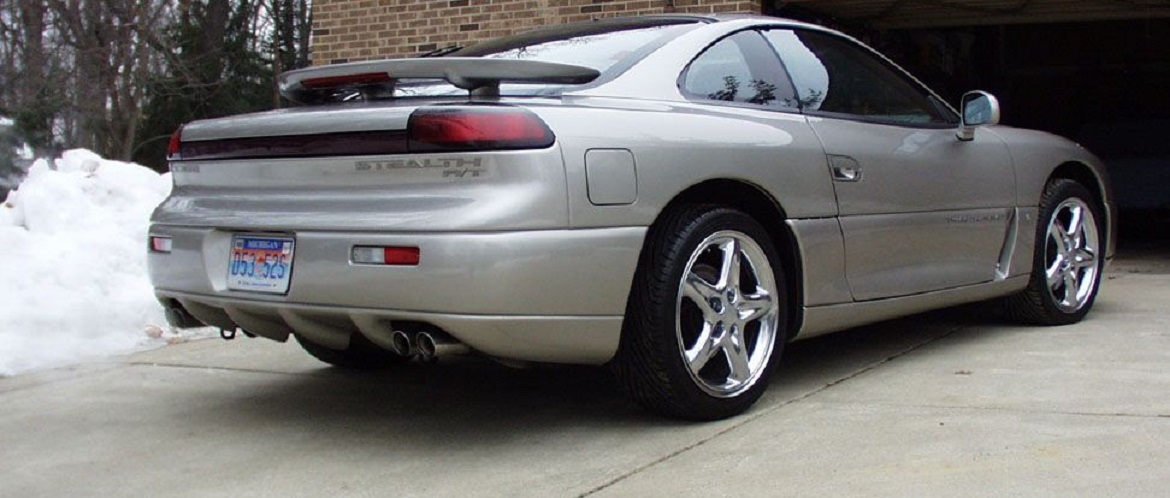 I don't know if it was because I was younger and less experienced, or because it really was that good, but the RT TT just felt like a well-balanced car. It had the right amount of horsepower and handling while being nimble for its size and weight. Did I mention the fact that it looked so damn good? I'd dare to call it the SRT Hellcat of the '90s. It holds a special place in my cold stone heart and I would do anything to find one in good condition today. It was a blast to drive and I enjoyed every minute of ownership. It does make me a little sad that so few people these days know what the car was all about, or just how impressive it was. If you ever run across one, or get the chance to drive one, do it. I think you will be impressed, even almost 30 years later.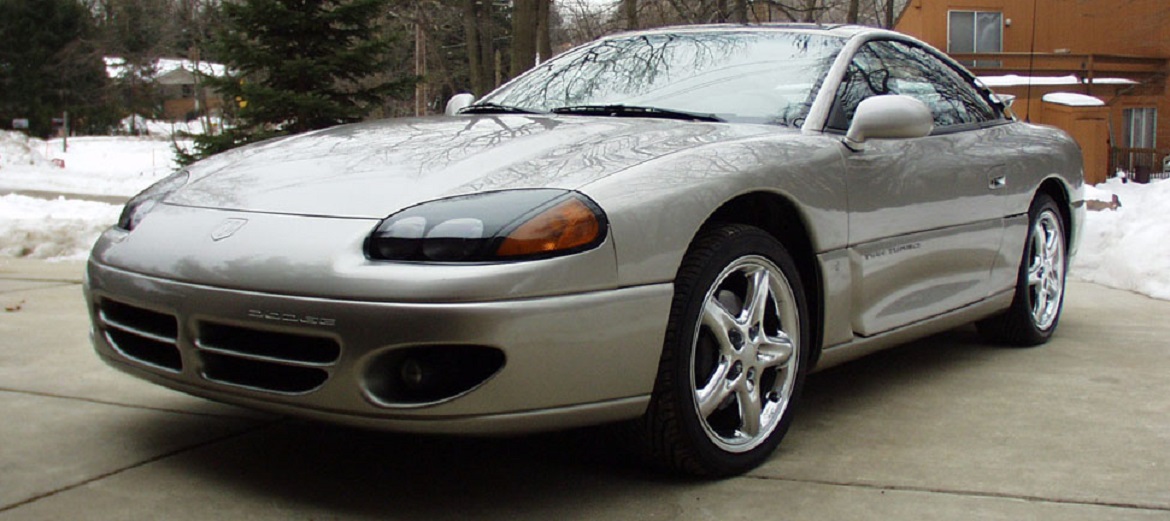 Another odd-couple partnership that led to something wicked cool! I still regret selling mine, even to this day. The party eventually ended and production on the Dodge Stealth ended in MY1996, unfortunately. Mitsubishi continued to produce the 3000GT for several more years. I feel like it was the perfect number of model years to go along with the perfect combination of power and tech that also makes the Twin Turbo Stealth extra special. It wasn't overdone, overcooked, played out. The dead horse was not beaten. And just like that, the Stealth began to fade from everyone's memory except mine!