You've met the cars, heard their stories and witnessed their audacity, but Plymouth's Rapid Transit caravan was so much more than just three cool customs on display. It was a carnival, a fun-spirited party, designed to celebrate Plymouth's success in the performance sector (and maybe sell a few kickass Chryslers while they're at it). No doubt, Plymouth anticipated the impact the caravan would have on their sales figures, but in the year 1970, it would have been impossible to fathom the lasting effect the caravan would leave on Chrysler's heritage.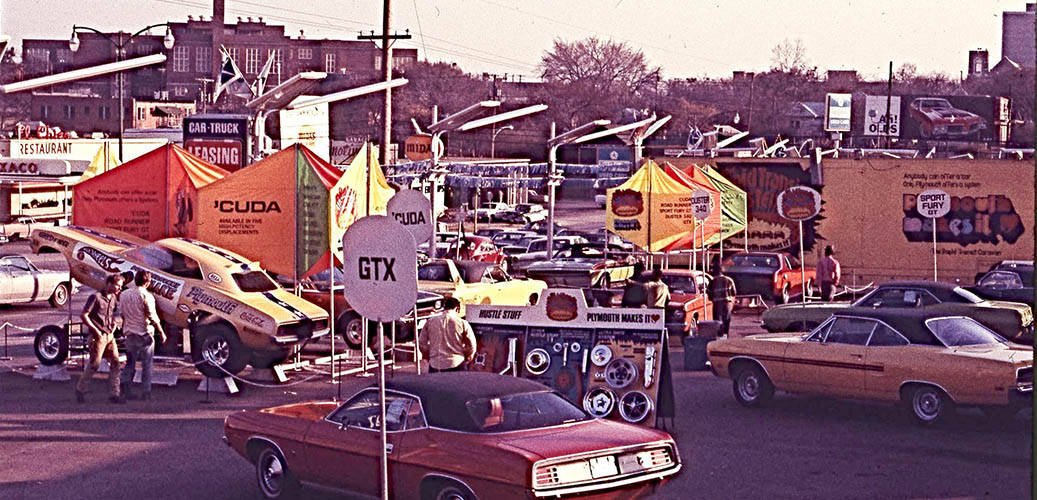 Plymouth's main intention of the roadshow was to provide customization options, whether it be displaying outrageous body mods like the ones seen on the RTS cars, or giving consumers access to action-packed performance parts known as "Hustle Stuff"! With hundreds of thousands in attendance, the tour reached people of all ages and backgrounds while providing equal access to something we can all bond over, badass Mopar® muscle! Not only did Plymouth work tirelessly to provide racecar parts to any dealership that opted into the program, but they even provided thorough information as to what each modification would do and how to install it. The tour's effort certainly bred tons of hot-rodders and custom car enthusiasts, but also encouraged the purest form of competition: drag racing!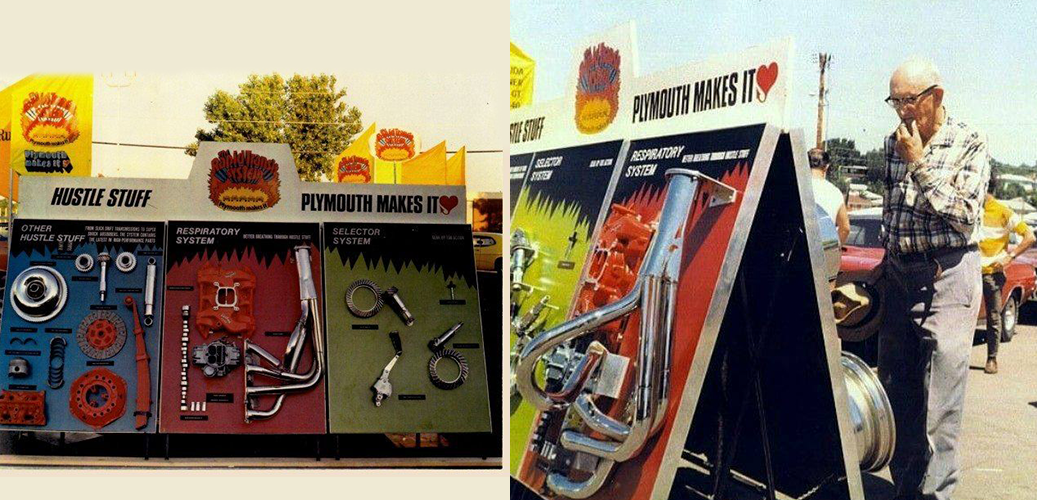 With Plymouth dominating in NASCAR and NHRA, Chrysler knew customers were looking to soup up their cars to race, but wanted to ensure it was being done the right way. Aside from providing the parts and pieces needed to hustle on the track, Plymouth dragged along a replica of the legendary Don "The Snake" Prudhomme's flip-top funny car 'Cuda so fans could see what a big league drag car looked like up close and personal. Sure, Plymouth wanted to use the attraction to sell their new muscle cars, but they also used the roadshow as an opportunity to educate and inform. Along with the real life funny-car came a 30-minute-long video on the history of drag racing that looped on a projector at every stop.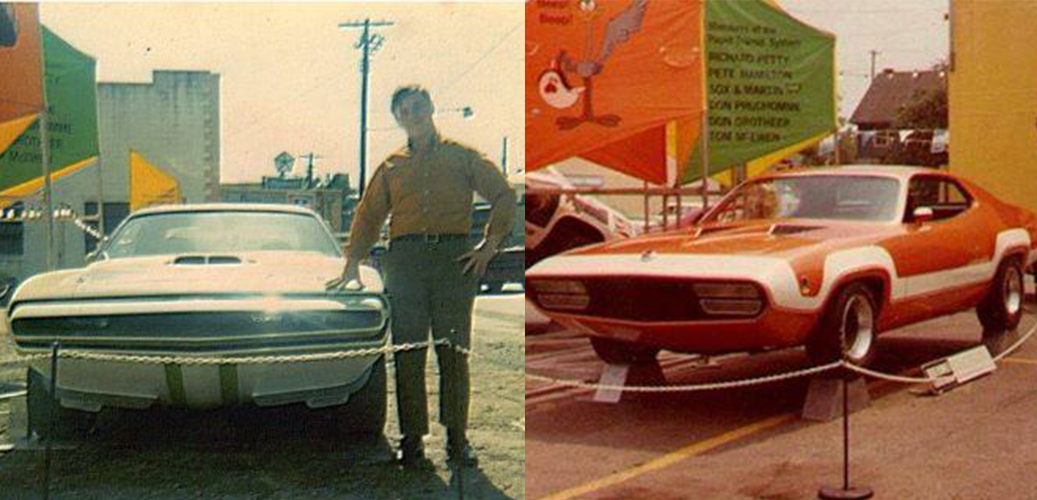 The impact the caravan had on the car community as a whole was incredible, but the impact it made on Chrysler's history is immeasurable! With Plymouth focused on performance models and the tour reaching thousands of people, there is no doubt a few extra HEMI® engine-powered cars or Six Packs had to be ordered up due to the influence of the roadshow.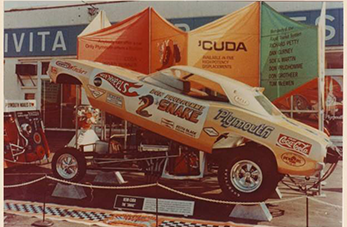 I can picture it now: a modest gentleman in the market for something economical, perhaps a Satellite Sebring or a Valiant, sees an ad for the tour in his local newspaper and heads down to the nearest Plymouth/Chrysler dealer to see what all the fuss is about. Quickly approached by a checkered suited salesman, the meek man is pulled aside to take a look at the powerful HEMI engine crammed in the 1970 RTS Road Runner. Bold, brazen and fun beyond measure, when the salesman reminds him he could order up something very similar right now, the temptation to get into a muscle car is overwhelming! With just the dash of a pen and a handshake, a HEMI car is born! Okay, maybe it didn't happen quite like that, but odds are without the Rapid Transit caravan, our production figures on rare performance models would be even smaller, and maybe that 'Cuda or Duster in your garage wouldn't have ever even been ordered!
While the cars themselves have made headlines over the years, the tour itself has sadly fallen into obscurity. As a die-hard Chrysler nut, I feel it's important to remember this incredible time in our brand's history. A time where NASCAR stadiums and ¼-mile bleachers were packed, a time where muscle cars roamed every road, and a time where Plymouth's "win-you-over" beat was strong!