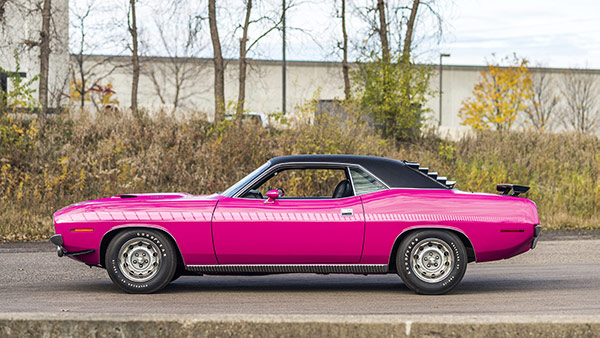 Deep down, everyone has a dream car; the one that dropped your jaw when you saw it rumbling through your neighborhood as a kid, the one that blew your mind pulling stunts on TV, or the one that prowled through the high school parking lot, always attracting envy from the other students. Most people never wind up getting that dream car – maybe because it's something embarrassing, like a VW product or some sort of a Yugo – but more often than not, it's because their dream car is also the dream car of many others. In my case, I can relate to the latter with my life-long goal of owning an E-body Plymouth 'Cuda. These cars are almost always worth a minimum of $50k restored, and depending on their options, they've sold for as much as $3.5 million dollars! With even crusty, rusty project 'Cudas fetching around $10k, I figured this was a dream that I would only live out in my sleep; but after years of dedicated hunting, an ambitious attitude, and a desire to give an unwanted car a second-chance, I finally was able to score my dream car!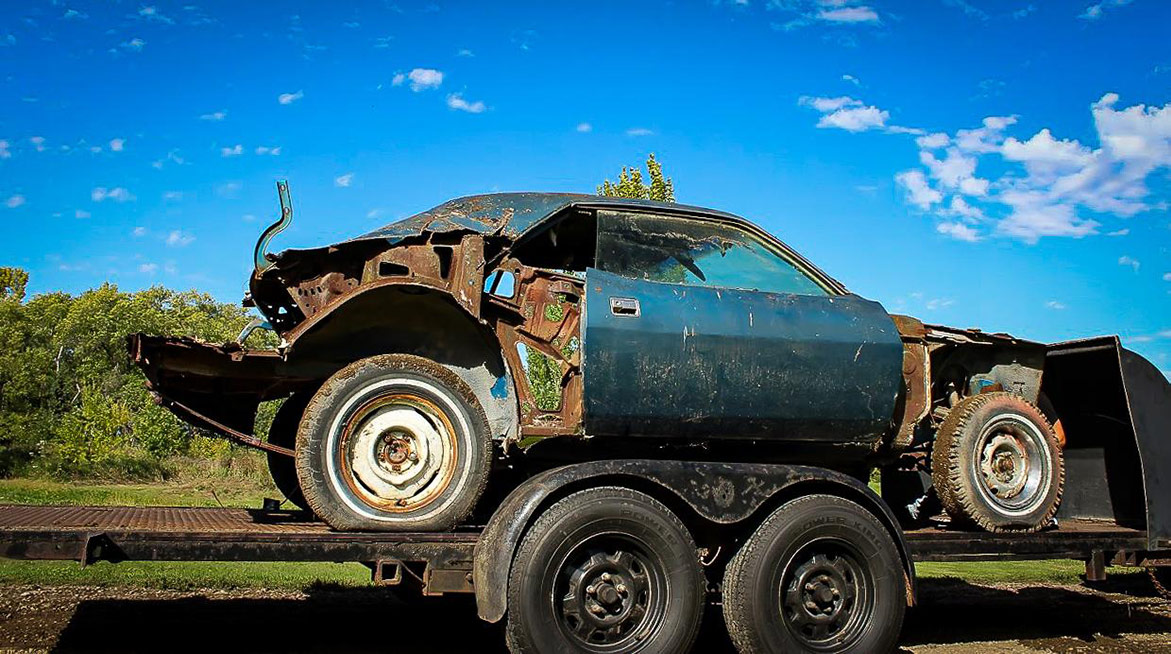 I'll admit, this hacked-up 1970 Barracuda is a bit of a daunting sight. Her sheet metal was haphazardly ripped away, her original parts were stripped, and she was left for dead decades before I was even born! My Barracuda spent most of her life in a private lot with (at times) hundreds of other E-bodies, but as time ticked away and the value of Plymouth 'Cudas and Dodge Challengers climbed, the community standards for a fixer-upper fell and more and more abandoned cars were pulled out of this E-body graveyard for their second chance at life. Like an unwanted shelter puppy, my Barracuda sat for decades watching her fellow E-bodies get rescued, but time after time, she was rejected.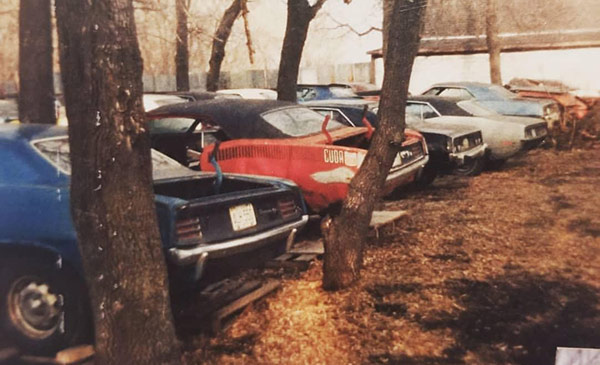 Fast forward to 2019 and the hundreds of E-bodies that once flooded this private collection has dwindled down to just a select few. Sunken between a plethora of crushed, crashed and completely rotted Mopar® vehicles sat my sad little Barracuda, just waiting for the right person with the right ambition to see her overwhelming potential.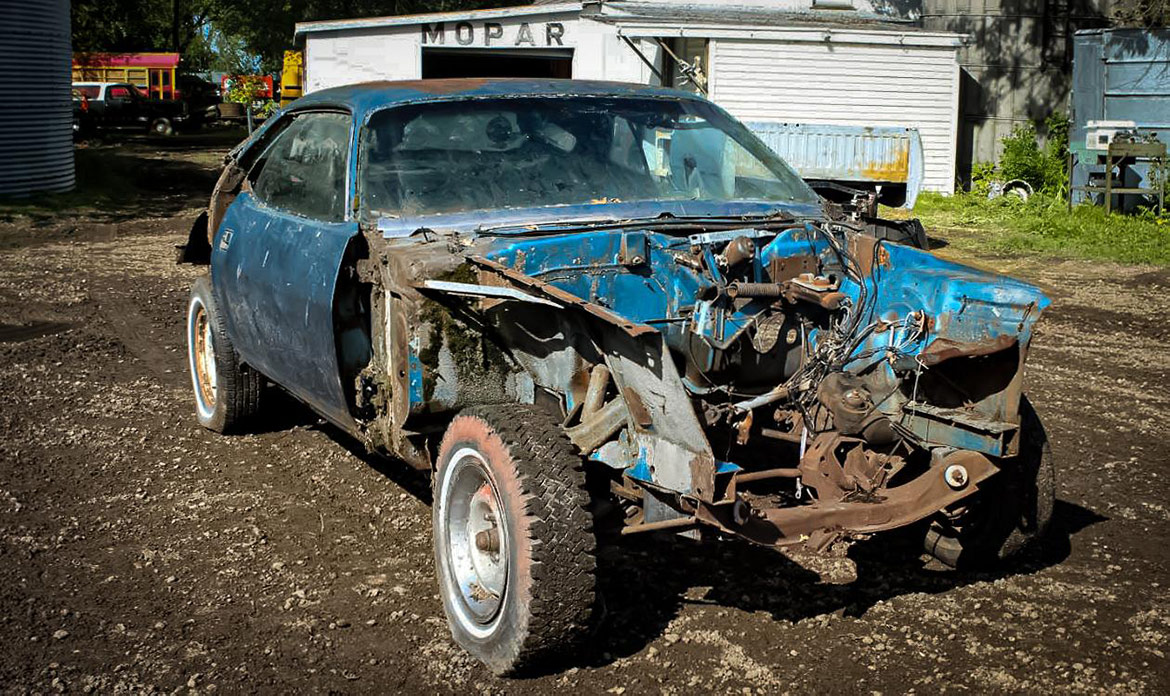 It's no stretch of the imagination to see how this car earned the nickname "Barely-Cuda". While your average Joe might see this poor little Plymouth and consider her crusher-ready, it doesn't take a restoration expert to see what she could be. Like any good (but also cheap) project car, my 'Cuda is just scabby enough to scare away many other potential buyers, but solid enough to provide the perfect blank canvas for a rebuild. Problems plaguing the Barely-Cuda are skin deep, but her frame rails, floor pan, firewall and entire chassis are rock solid! When taking on a budget build, these are the areas that truly count.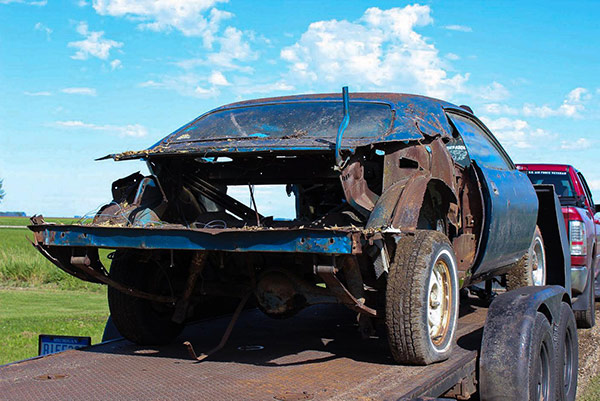 Now, if you're like me, you can't even fathom getting to own your $3.5-million-dollar dream car, you might not even have enough play money to throw down on the $50k B-list version, but when you have sincere ambition and a strong will to learn, anyone can afford to create the car of their dreams. It's easy to believe the perpetuated fallacy that the climbing value of old muscle cars has made them unattainable to the general public, but in reality, that couldn't be farther from the truth! At the age of 23, I may not have had the opportunity to experience the original horsepower wars of the 1960s and '70s, I may never have gotten to take advantage of the dirt-cheap prices of these cars in the 1980s and '90s, but despite society's groans, 2019 truly is a great time to be a muscle car fan! Only in modern day can you build an entire car with reproduction metal, or with a click of a button replace any factory clip, fastener or trim piece with an authentic Mopar part. Before the boom of the aftermarket industry, only survivor cars and real deal originals were considered worthy of restorations, but nowadays, affordable aftermarket parts means anyone can rescue and restore a reject that was parted out and passed up on for decades.
Even if you think you can't afford it, I encourage all of you to start chasing your dream car. Find a cheap shell to build or a reject to restore; but before you get in over your head, make sure you know how to properly inspect these classic Mopars. Check back here on Dodge Garage to learn how you can tell if that old Dodge or Plymouth you're looking to buy is Too Far Gone.