It's that time of year again when vintage, rare, iconic and exotic high-performance machines roll into the Windy City. We're talking about the annual Muscle Car and Corvette Nationals that's held every November in massive Donald E. Stephens Convention Center located in Rosemont, Illinois, just outside Chicago and along the flight path of the bustling O'Hare Airport. The Muscle Car and Corvette Nationals, known by many enthusiasts in the community simply as "MCACN", has been the destination for those who get their fix of old-school muscle cars brought together in one location. Held the weekend before Thanksgiving, this show is also a tradition for many gearheads to come together and partake in the tradition of celebrating American muscle. The MCACN show has also seen its fair share of unveilings of rare cars brought back from the dead and restored to better-than-new condition.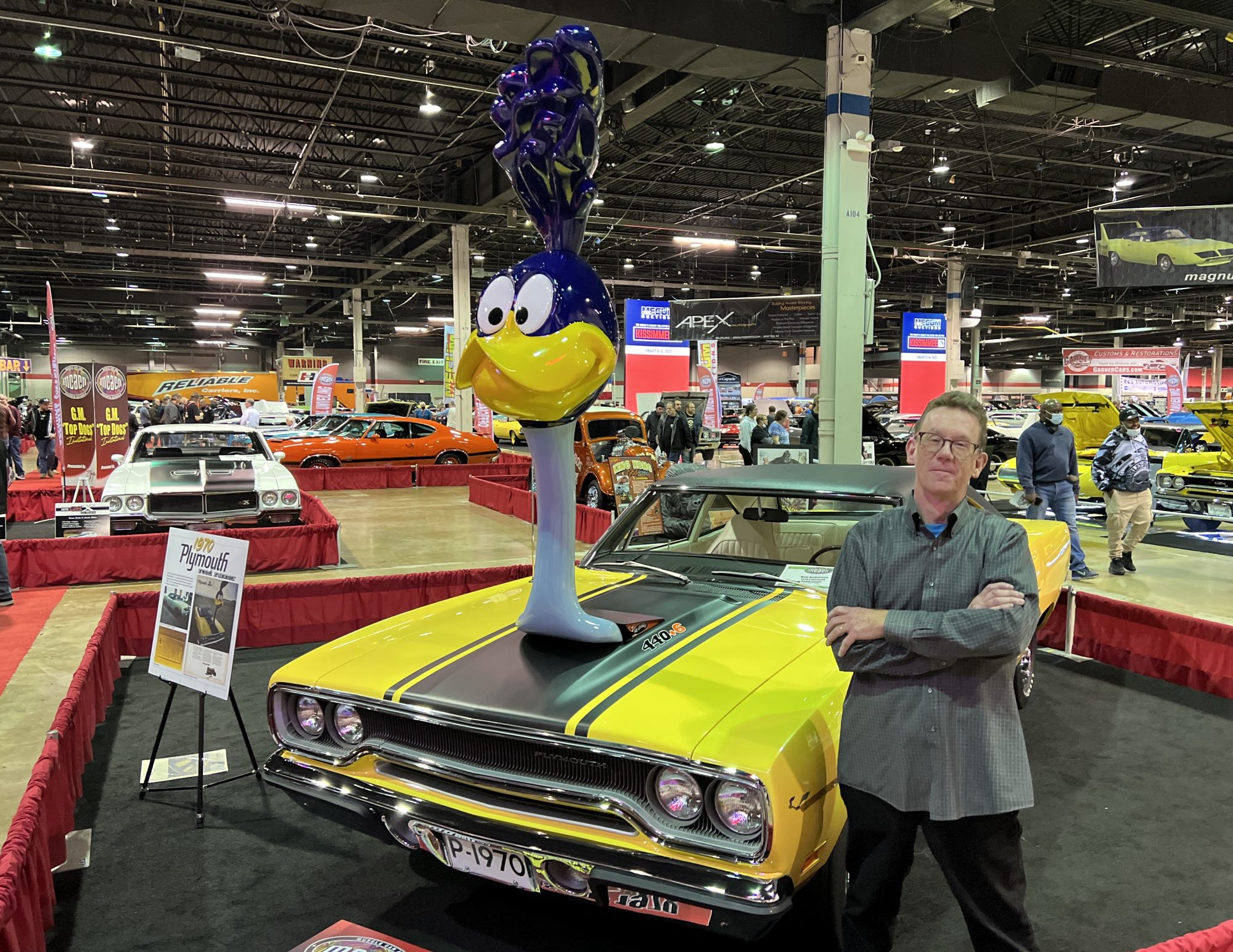 What keeps the MCACN fresh and growing every year is the show's creator, Bob Ashton. You could compare his hard work to those of a conductor leading a band and making sure their timing is perfect. Ashton has to juggle many balls in the air prior, during and even after the show. From the fleet of orange Reliable semitrucks unloading their precious cargo of muscle cars, to the swap meet vendors wanting to know where to set up, Ashton's constantly on the move and making sure the thousands of spectators walking through the convention center's doors will be dazzled by the cars on display.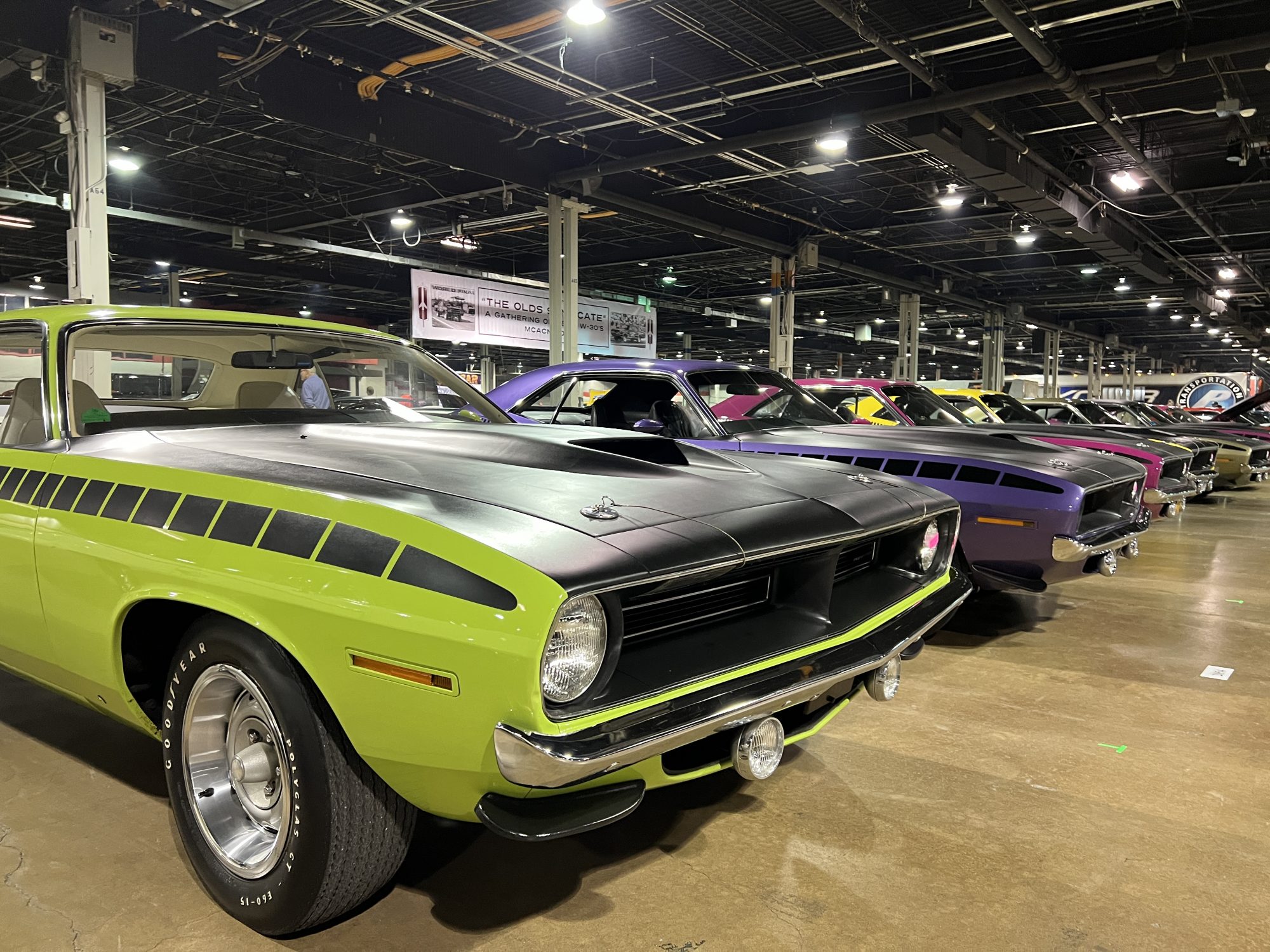 "We couldn't be more excited about returning to the beautiful Donald E. Stephens Convention Center in Rosemont, Illinois. The passion and enthusiasm for our hobby is at a fever pitch and we are geared up and ready to host over 550 cars that are joining us from across the country and Canada, and of course, all of the people that love these cars and the many memories that we can share. Being a 'Mopar®' guy, I am especially pumped about what we have up front and throughout the show, whether it is the Red Carpet display or over in Barn Finds or Vintage Certification; we really have the bases covered for the Mopar enthusiasts," said Ashton. He's not kidding as, once again, Ashton, along with his team of volunteers, have scoured the planet locating rare machines that in some cases, have been hidden from the prying eyes of enthusiasts for decades. Here's what to expect at this year's MCACN show.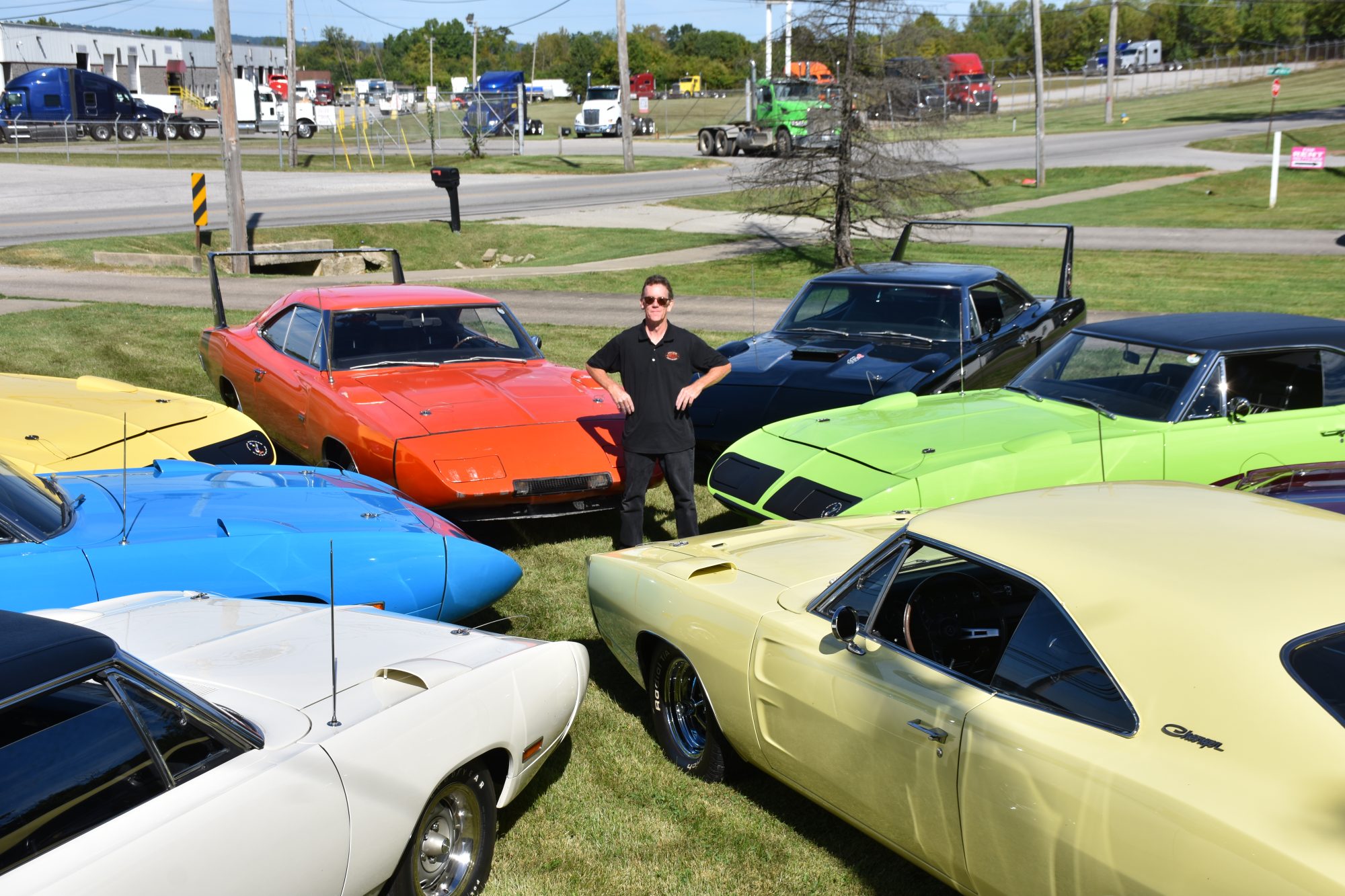 Wings Over America – The MCACN Red Carpet display this year will feature 11 Dodge Charger Daytonas and 11 Plymouth Superbirds smartly displayed along the Red Carpet right as you enter the convention center. This will include the premier unveilings of two freshly restored "Wing Cars", including a Charger Daytona that will be arriving from Kelowna, British Columbia. These Wing Cars are powered by a variety of big-block engines in even the iconic 426 Street HEMI® engine.
The "King Kong" HEMI – Making its debut, this 1970 Plymouth HEMI engine-powered 'Cuda convertible has been packed away for over 46 years. By no means a "Barn Find", it is remarkably well-preserved in its original condition.
More Mopar Premier Unveilings – One Saturday during the show, there'll be two 1971 Plymouth 'Cuda Convertibles, a 1969 Charger Daytona, a 1971 Plymouth HEMI 'Cuda Hardtop and two original Plymouth "RO23" Super Stock HEMI Belvederes.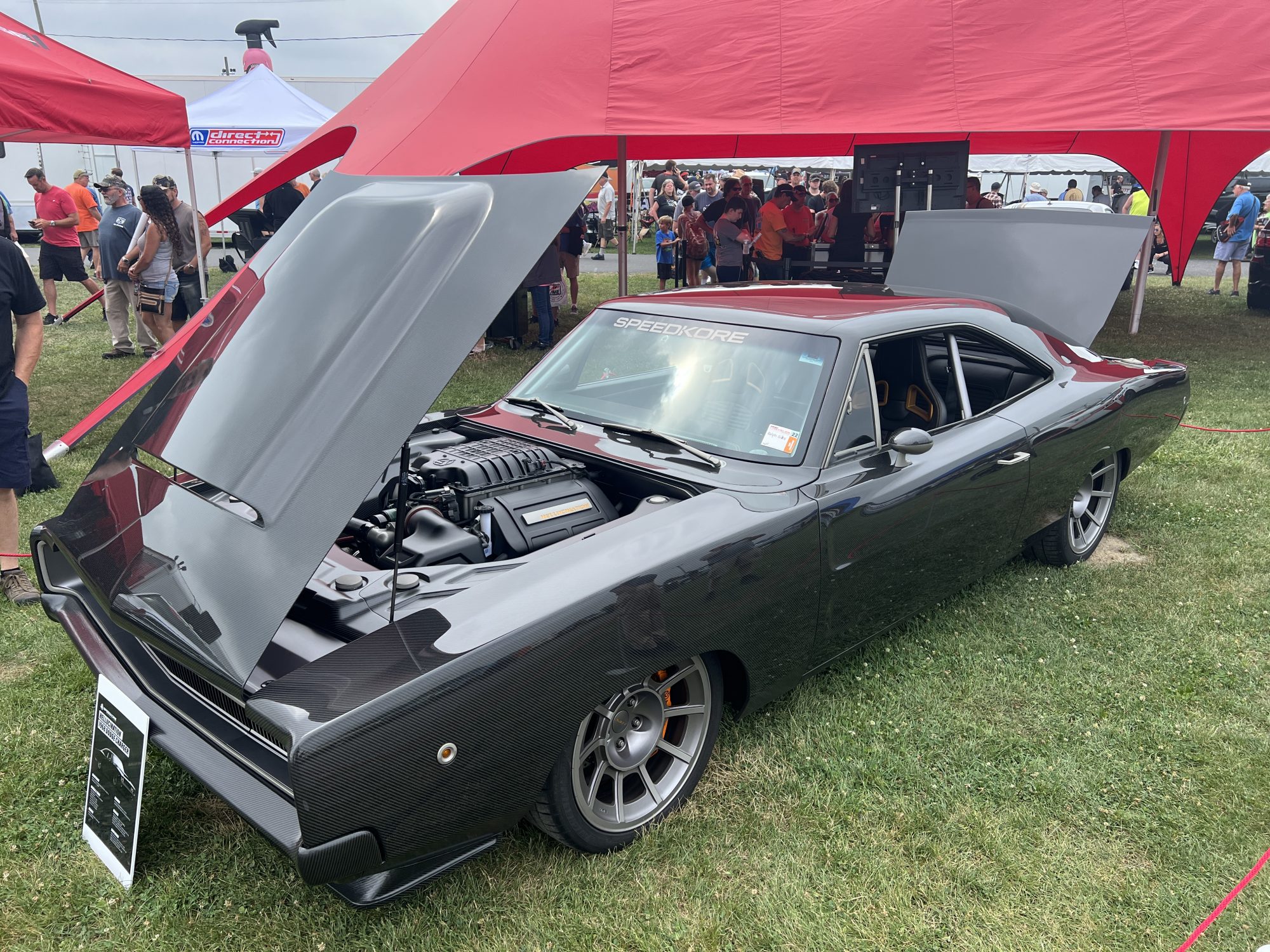 Ralph Gilles Hellucination 1968 Charger – While known for being the place to see beautifully restored original muscle cars, the MCACN show also invites the best modified cars. That is exactly what this state-of-the-art carbon-fiber 1968 Charger that pushes over 1,000 horsepower is. It's owned by Stellantis Design Chief Ralph Gilles, who'll also be on hand to meet enthusiasts during the show.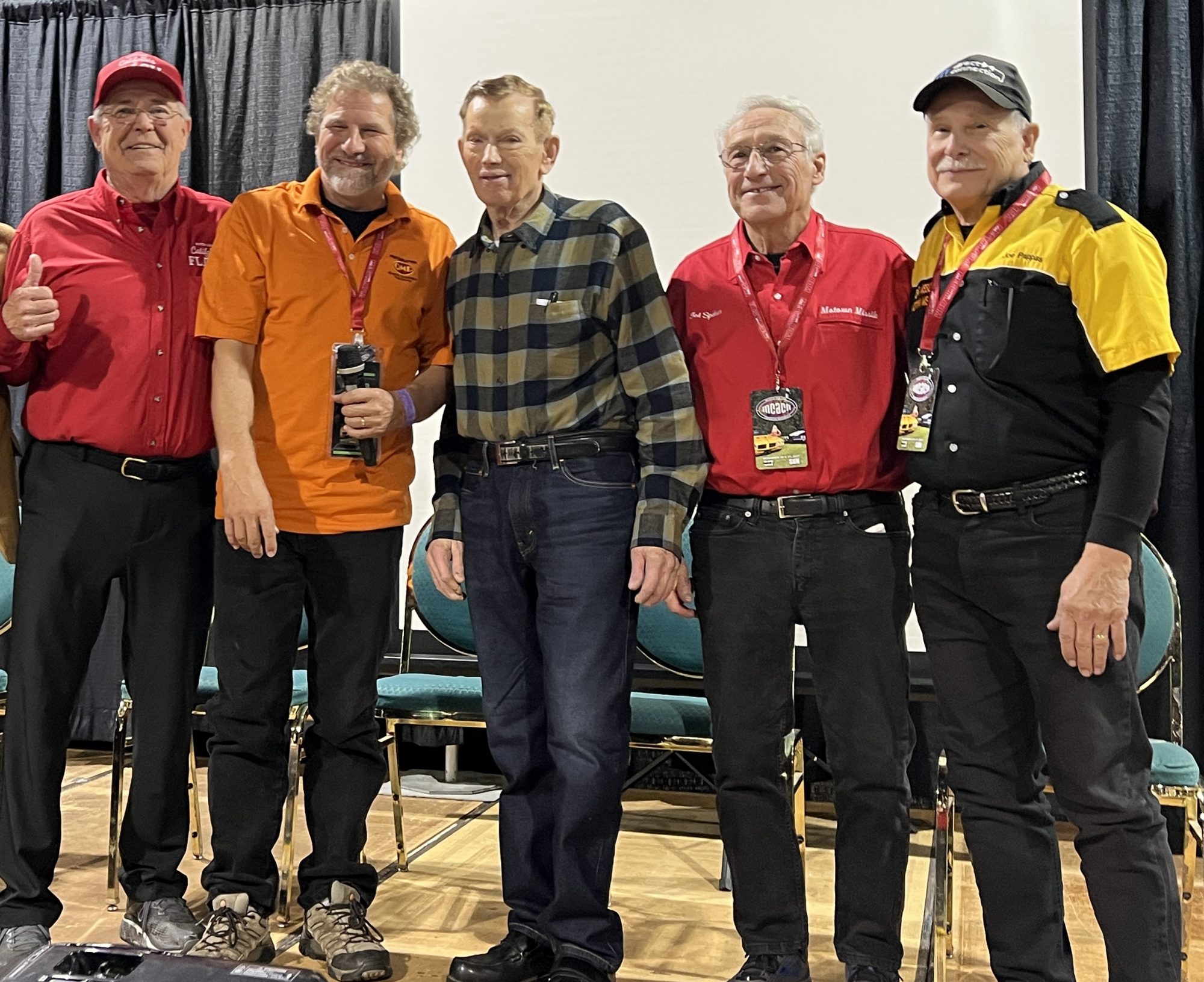 Legends of Super Stock and Super Stock Panel Discussions – This year, Mopar is featuring over a dozen prime Dodge and Plymouth Super Stock racecars along with the drivers and team members that campaigned these machines back in the day.
Mopar Alley and Mr. Norm's Invitational – This area will host over 30 Muscular Mopar vehicles from 1962-1973, while a special display is devoted to the history of the legendary Chicago dealer and the man behind it, Mr. Norm Kraus. The show will have Mr. Norm's real modified and sold cars from 1965-2020.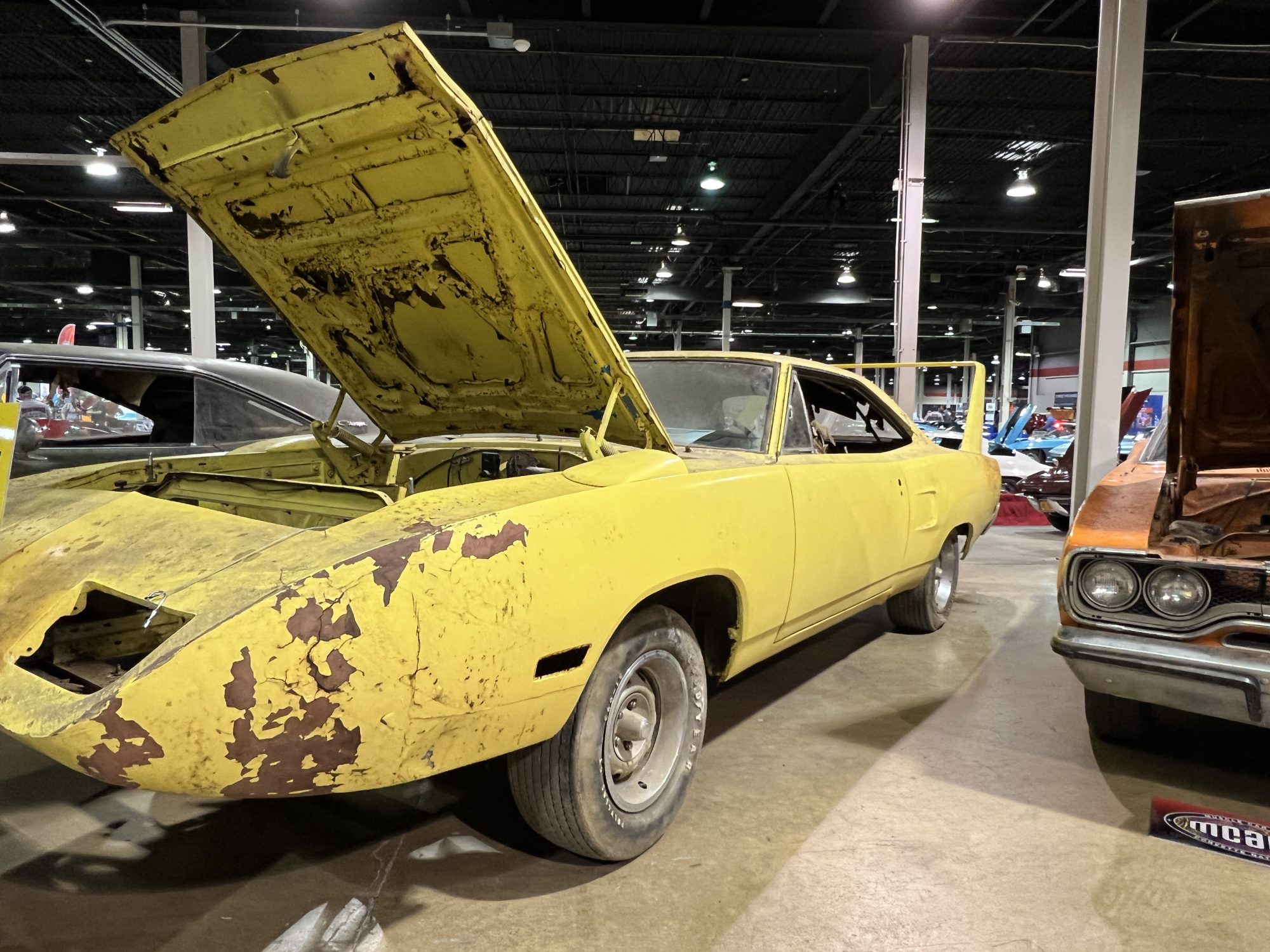 Barn Finds – Of course, the infamous and fan favorite "Barn Finds" display will show off some rare and vintage Mopar muscle relics at this year's MCACN show. We're always amazed what Ashton's staff of hardcore muscle car volunteers unearth every time we come to this awesome event.
The dates for the 2022 Muscle Car and Corvette Nationals are Saturday, November 19 through Sunday, November 20. Check out their website for more details and we'll see you in the Windy City. Meanwhile, here's a look back to last year's awesome MCACN show.